This past weekend I traveled across New Hampshire, Vermont, and Maine with Stonyfield and 12 other bloggers.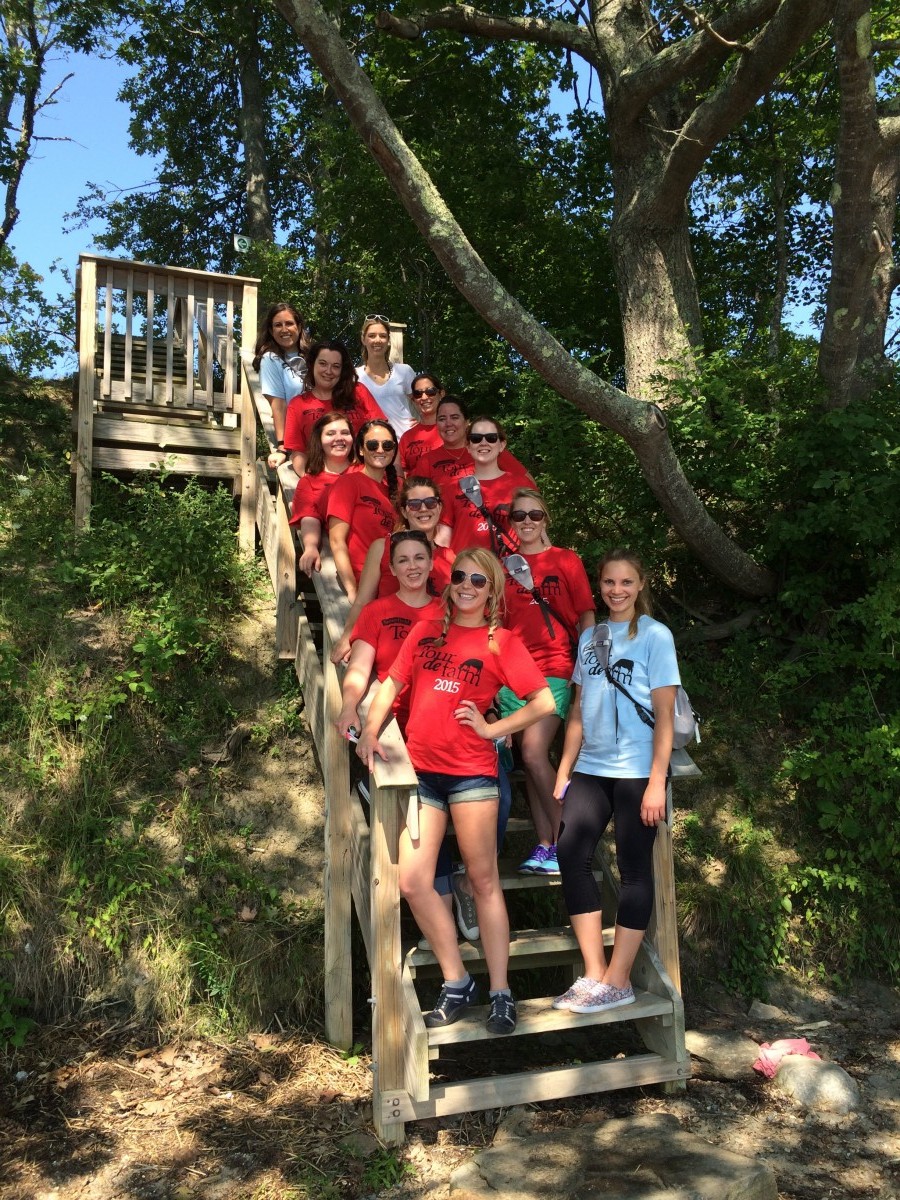 The inspiring women I met on the trip: Amelia, Christine, Kate, Katie, Lindsey, Liz, Maria, Marla, Meghan, Monique, Sarah, and Scarlett.
We did lots of fun things like eat incredible food, shop, meet Stonyfield's founder, tour the yogurt plant, and kayak in the ocean. But the heart of why we were there was to see what it means to be organic, right from the source. So we visited three different dairy farms that produce organic milk for Stonyfield, including: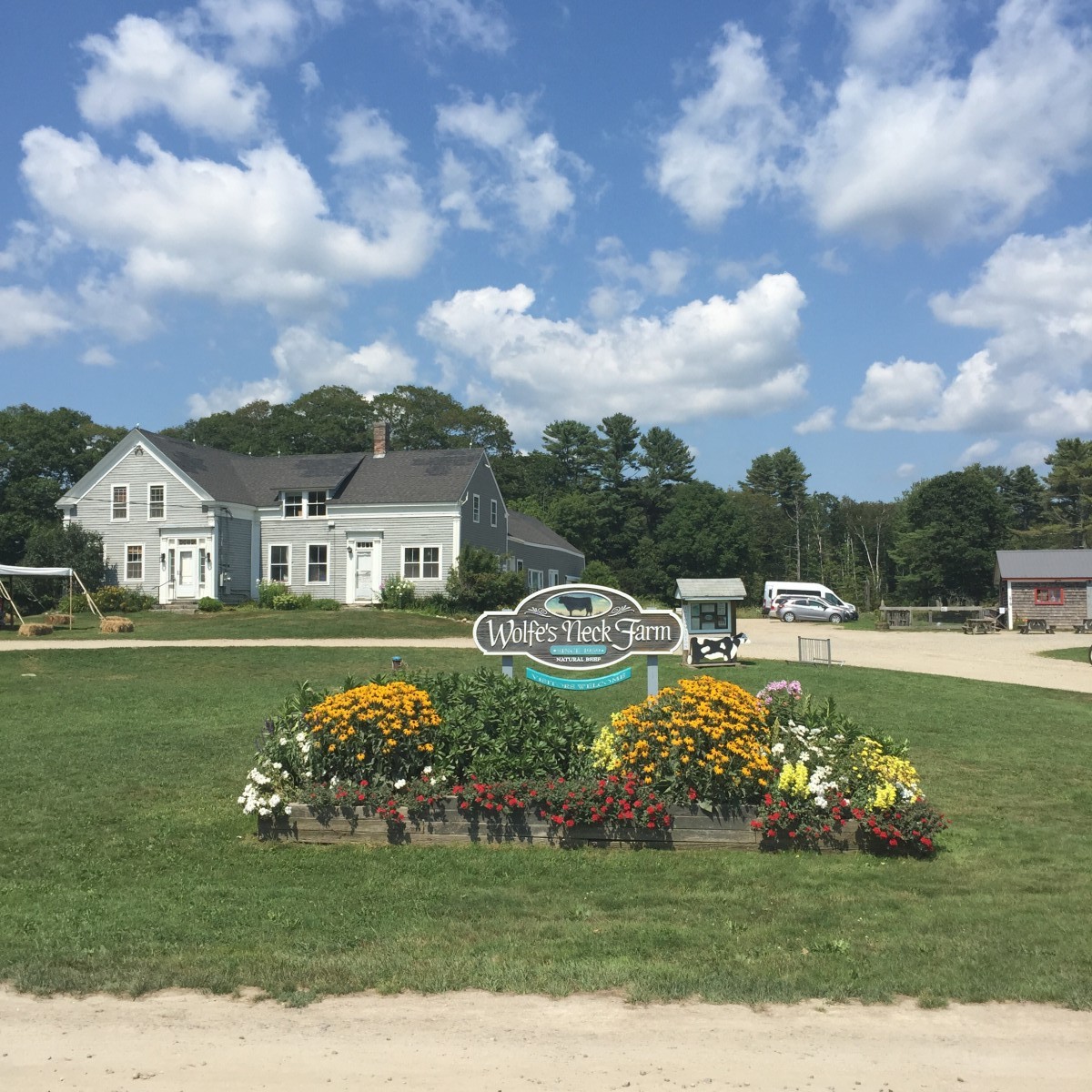 Wolfe's Neck Farm, a nonprofit farm in Maine that is dedicated to educating people about agricultural practices and where their food comes from.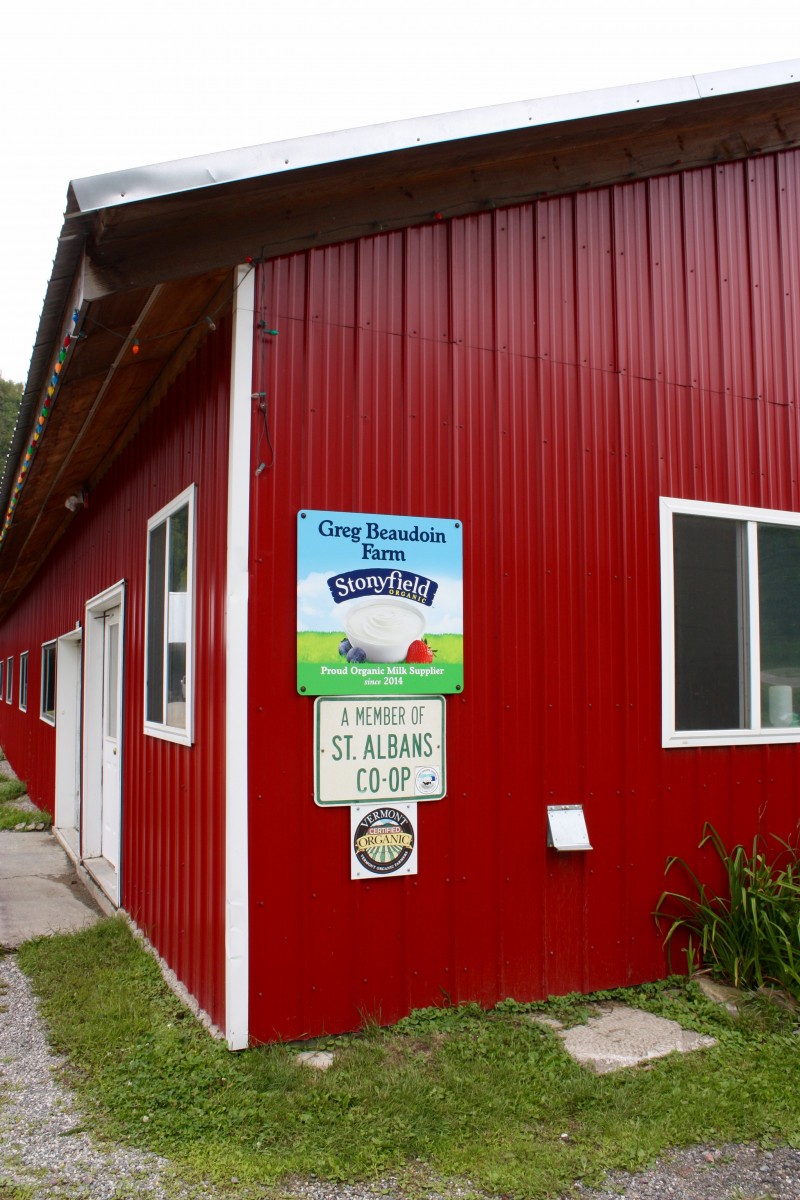 Greg Beaudoin Farm, a farm in Maine run by a dad and his daughter.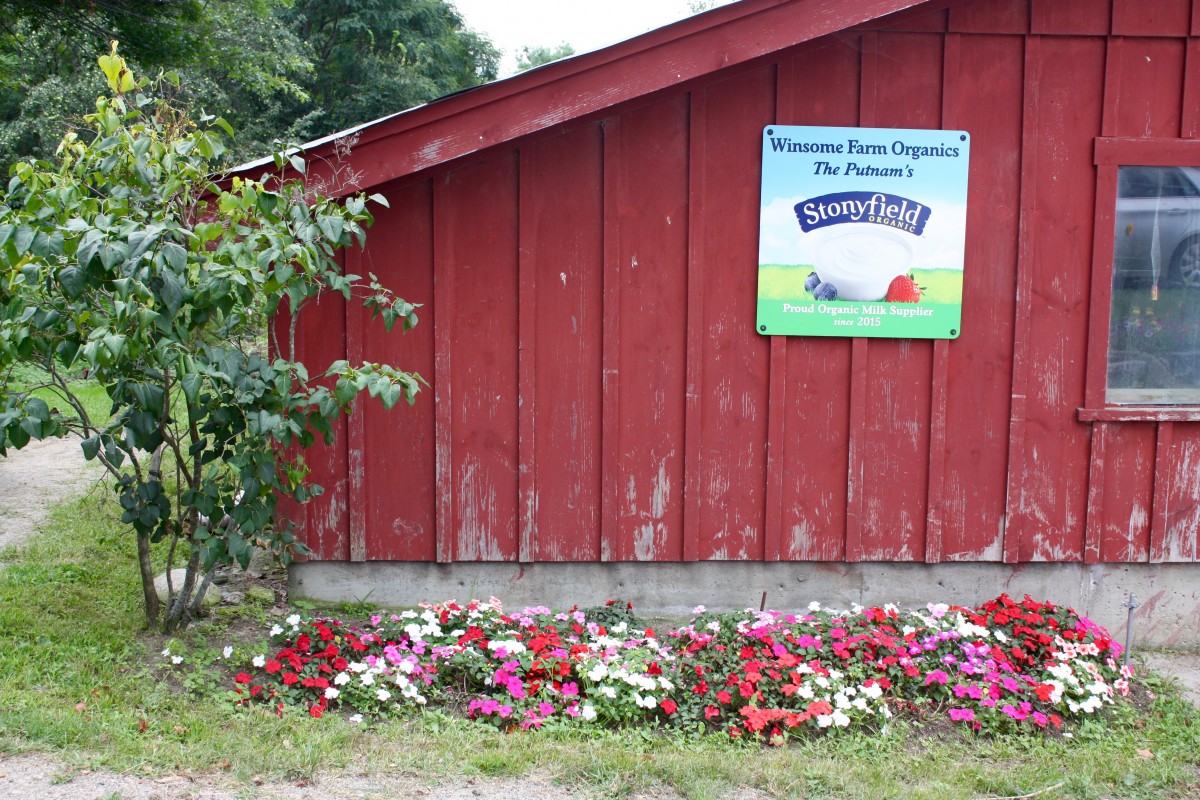 Winsome Farm Organics, a New Hampshire farm run by a young couple with an adorable little family. This is where I tried raw milk for the first time. (Spoiler alert: I loved it!)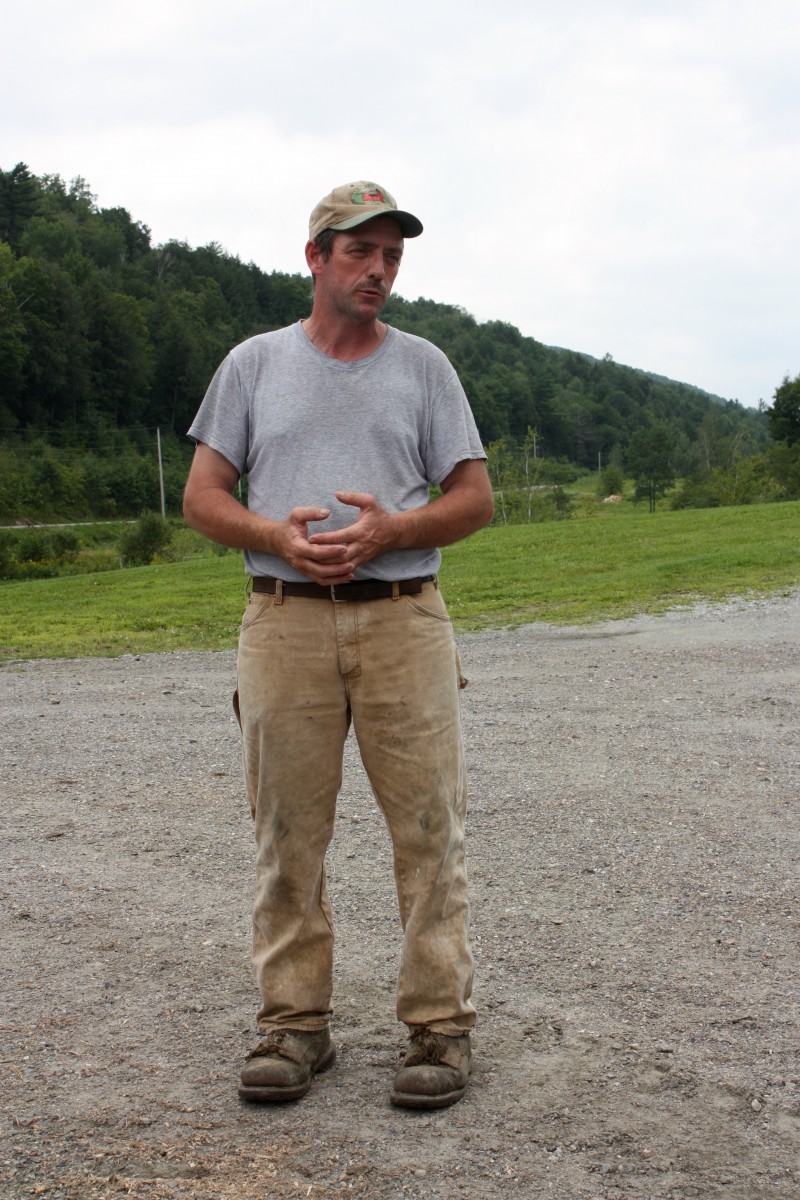 We got to speak to the farmers first hand, were given tours around their property, and were invited to ask them any and all questions. And oh boy did we ask questions. I haven't been exposed to a lot of farms or livestock, so I had a lot to learn. I really appreciated Greg (pictured above) keeping a straight face when I asked if both male and female cows could produce milk. Looking back, the answer should have been pretty obvious. 😉 (It's no.)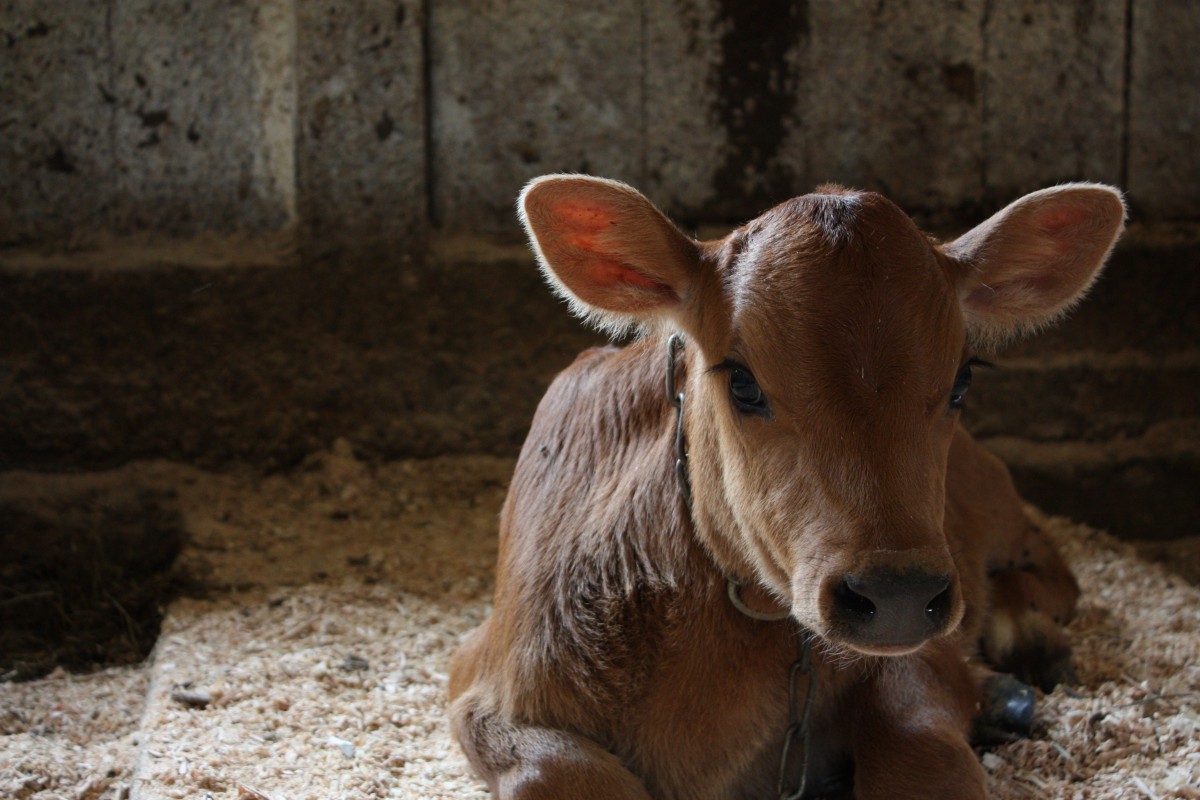 We were able to get up close and personal with the animals, which I absolutely loved. It was an amazing experience getting to pet a cow. I even got licked by one! I always knew they were very smart animals, but I had no idea they had a complex language system. Farmers mimic some of their calls when they need to communicate with them!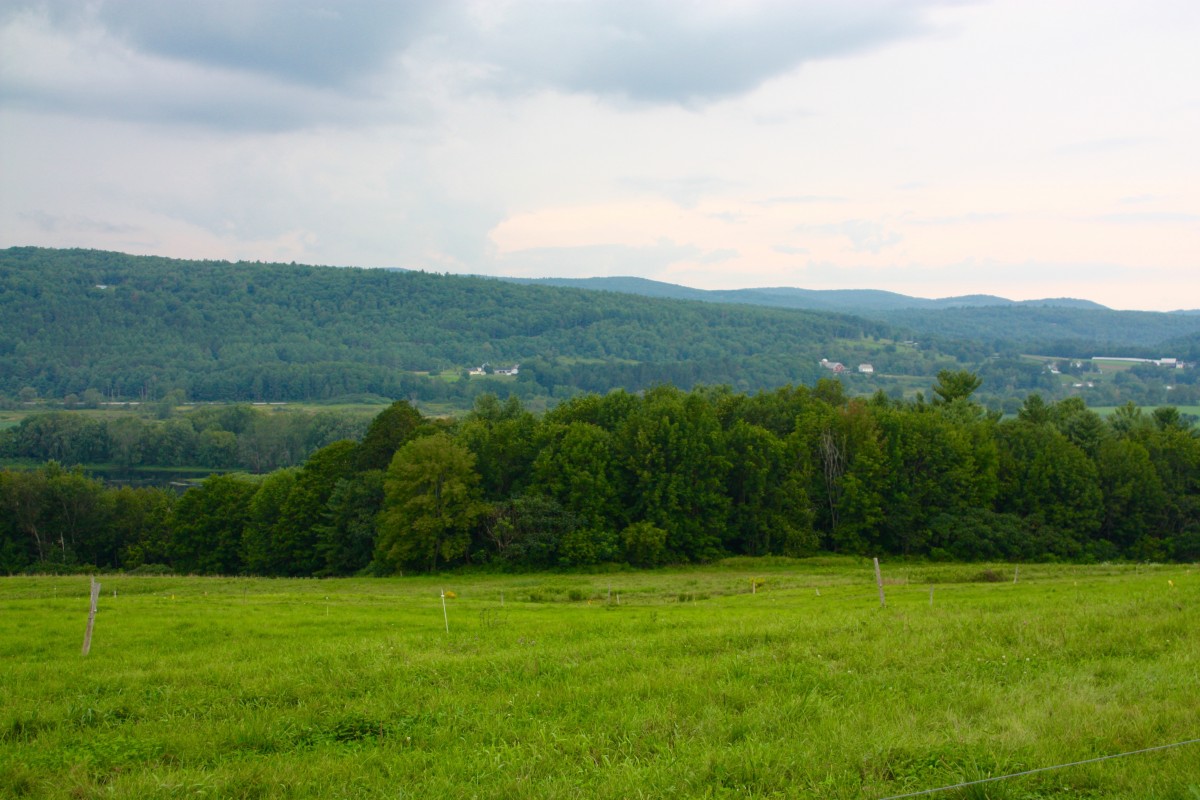 We got to walk out to pasture and see where the cows graze for food. Organic cows must graze on pasture at least 120 days a year. While this would seem like a normal thing, less than 10% of cows in the U.S. ever graze a day in their lives. That's pretty sad to think about considering the fact that they jump for joy at the sight of grass.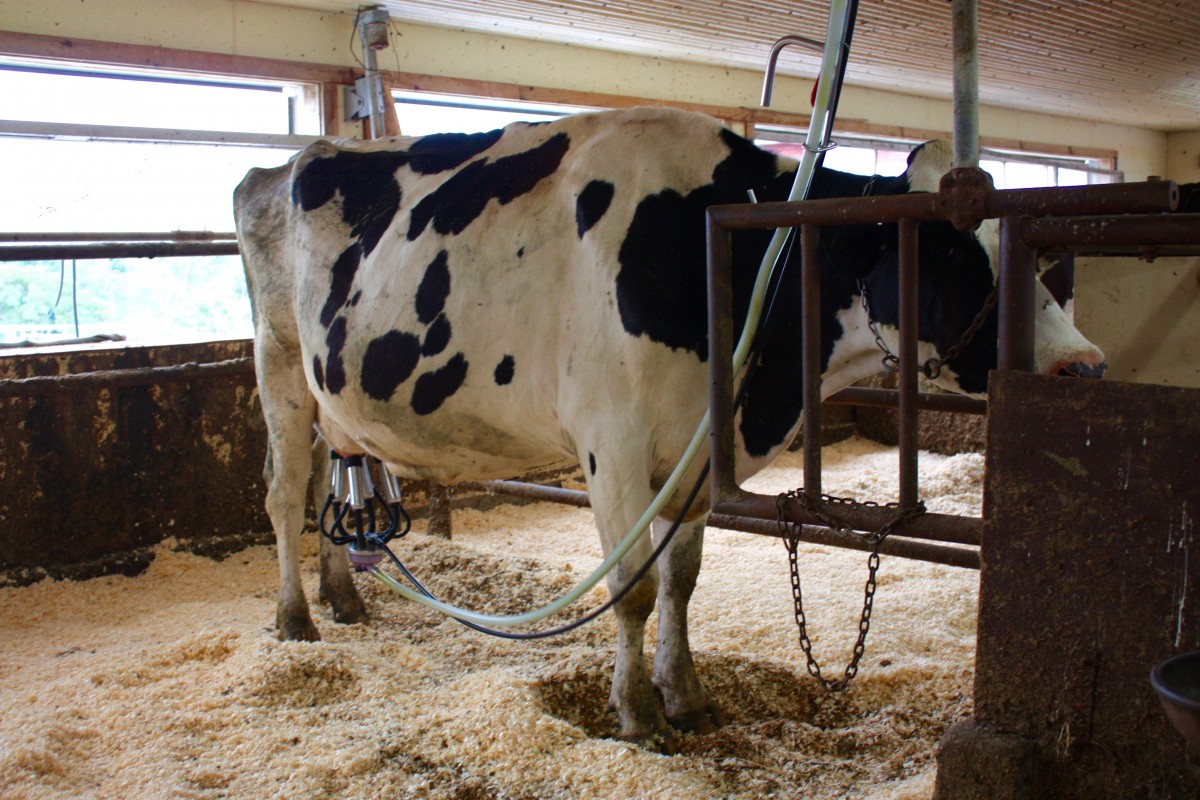 We got to see the cows be milked, and I even got to test the machine out on my finger! I learned that cows love to be milked as it provides them relief, much like a nursing mothers feel after breastfeeding a baby.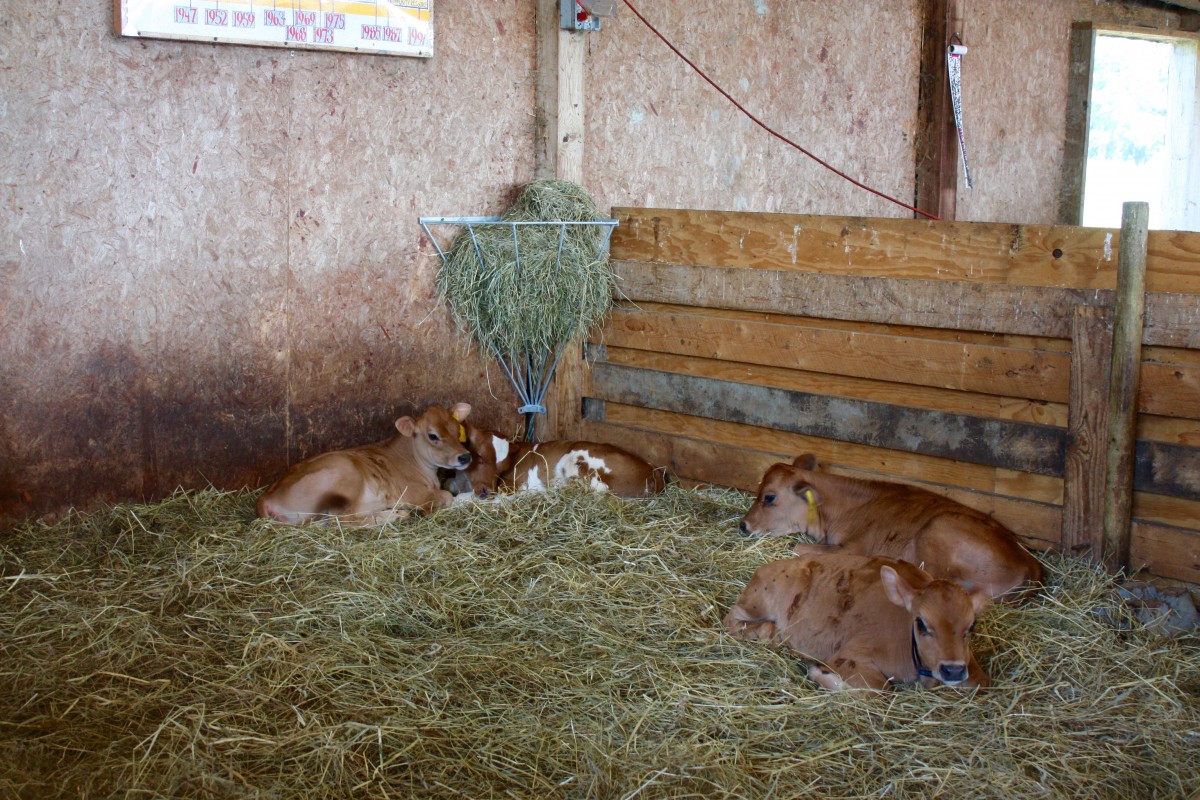 We talked about all the additives that are not allowed in organic products. No growth hormones, no GMOs, and no antibiotics ever. Organic farms are tested rigorously for this and if any of these additives are found they are not allowed to re-test their milk for a minimum of six months. A good breakdown of what all these additives are and why their absence from the products we consume is important can be found here.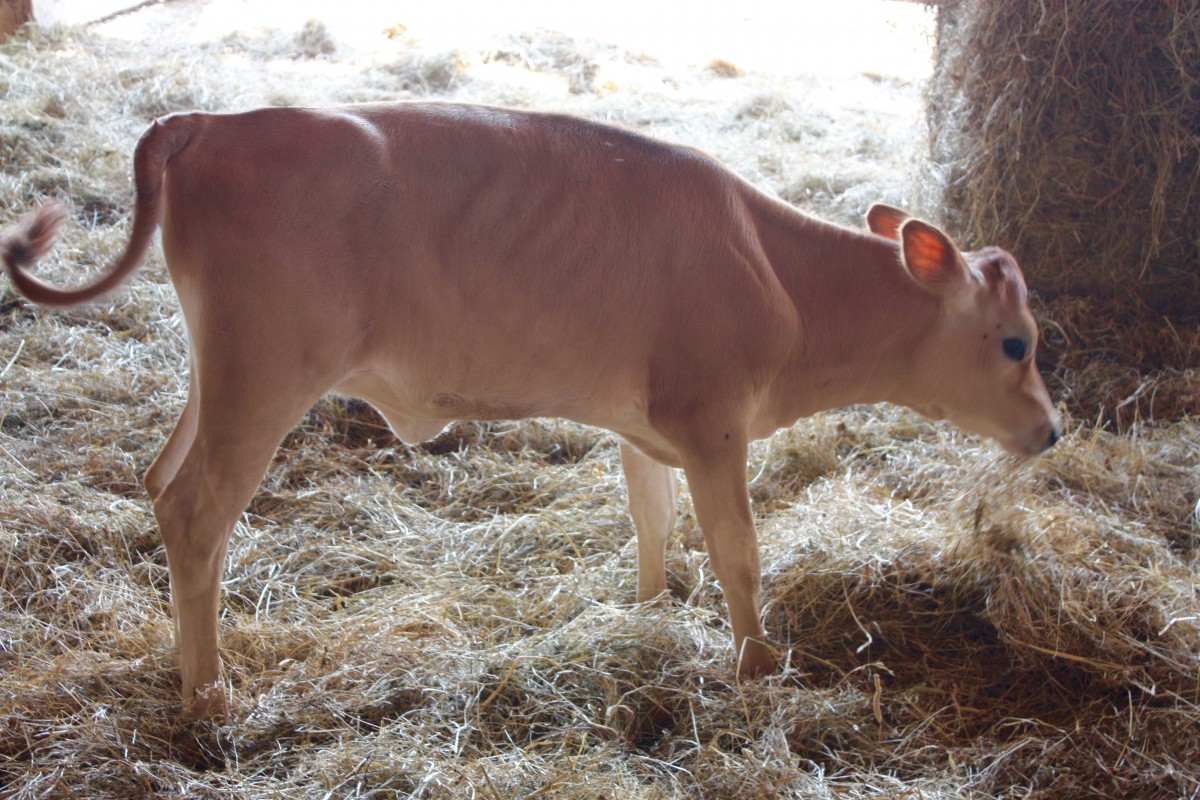 We talked a lot about the health and happiness of cows, and how organic farming works with nature and not against it. Glen from Winsome Farm Organics said that in the last three years, his vet bill was $200 for his farm, and that was to tag and inspect the cows for a 4H fair. When I asked if that was a lot less than normal, he said the conventional farmers down the street from him have a standing vet appointment each week and that sometimes there's multiple visits a week.
Because organic cows can't get things like antibiotics when they're sick or hormones when they're not producing enough milk, farmers have to find other ways to treat and manage their cows. This alternative treatment is a big reason why organic cows can live up to twice as long as conventional cows.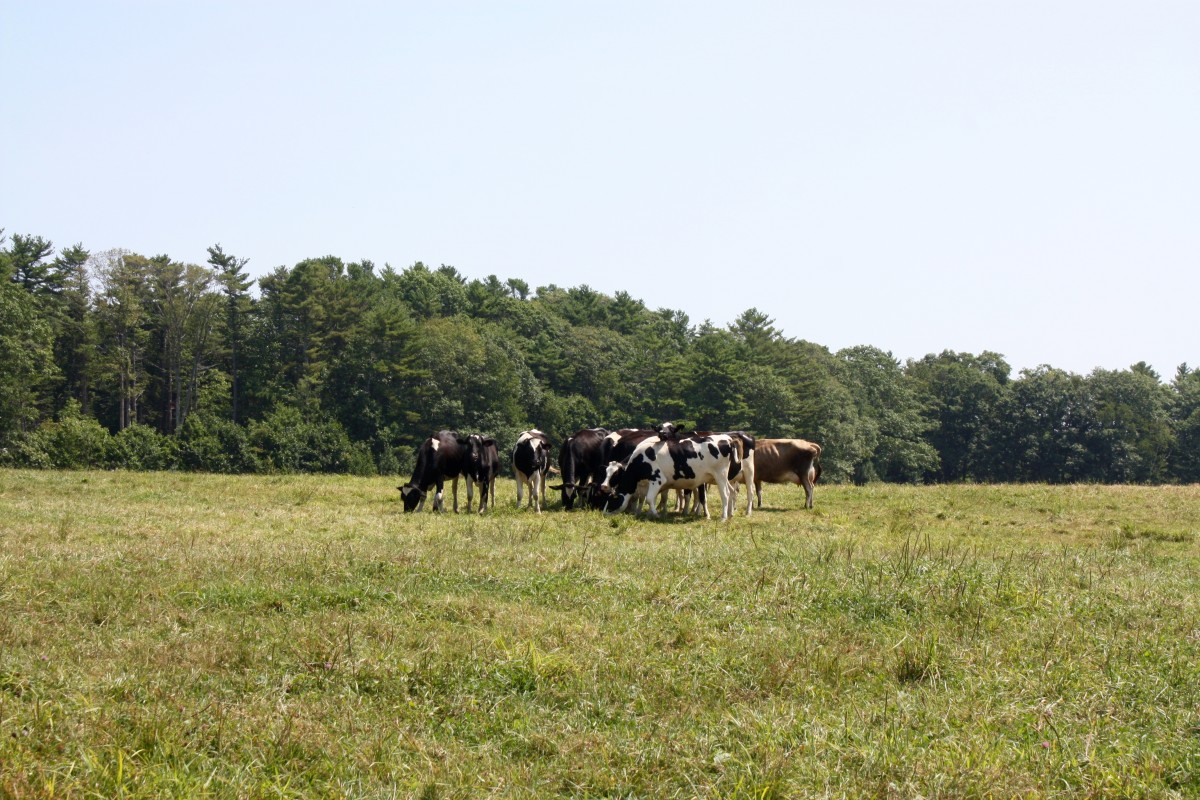 Something that we talked about that I had never really given much thought to before was the financial benefits of being an organic farmer. What a conventional dairy farmer can charge $16 for, an organic dairy farmer can charge $35 for. There can be more stability and profit for farmers that produce organic products.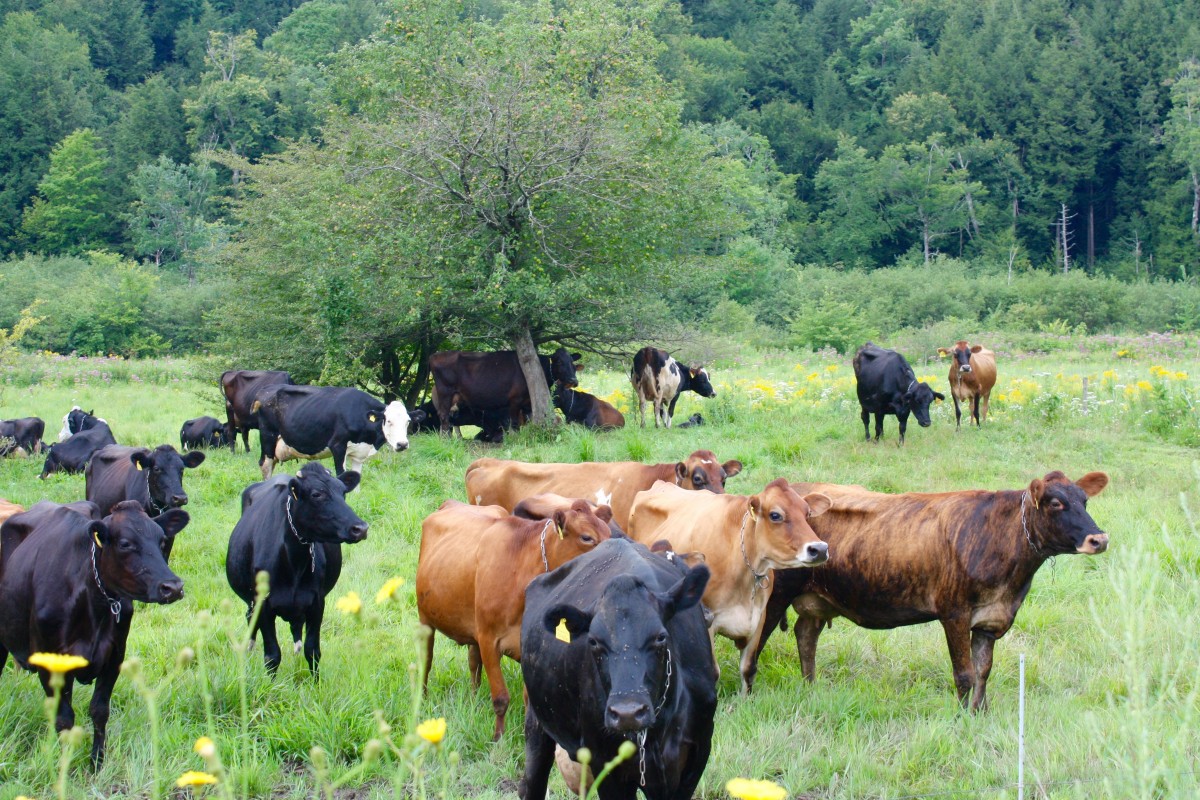 As I toured the farms, talked with the farmers, and petted more and more cute cows over the weekend, I felt this sense of peace build inside of me. At the grocery store each week when I pick up an organic product, it usually costs twice as much as the conventional product beside it. And that can be hard to justify, because spending more money at the grocery store means I'm spending less somewhere else.
I always rationalized the extra expense because I knew organic was better for me, and I'd rather pay more for good food now than doctor's bills later. What I learned this weekend is that not only is organic better for me, it's better for the animals, the environment, and business. That's a decision I can feel good about.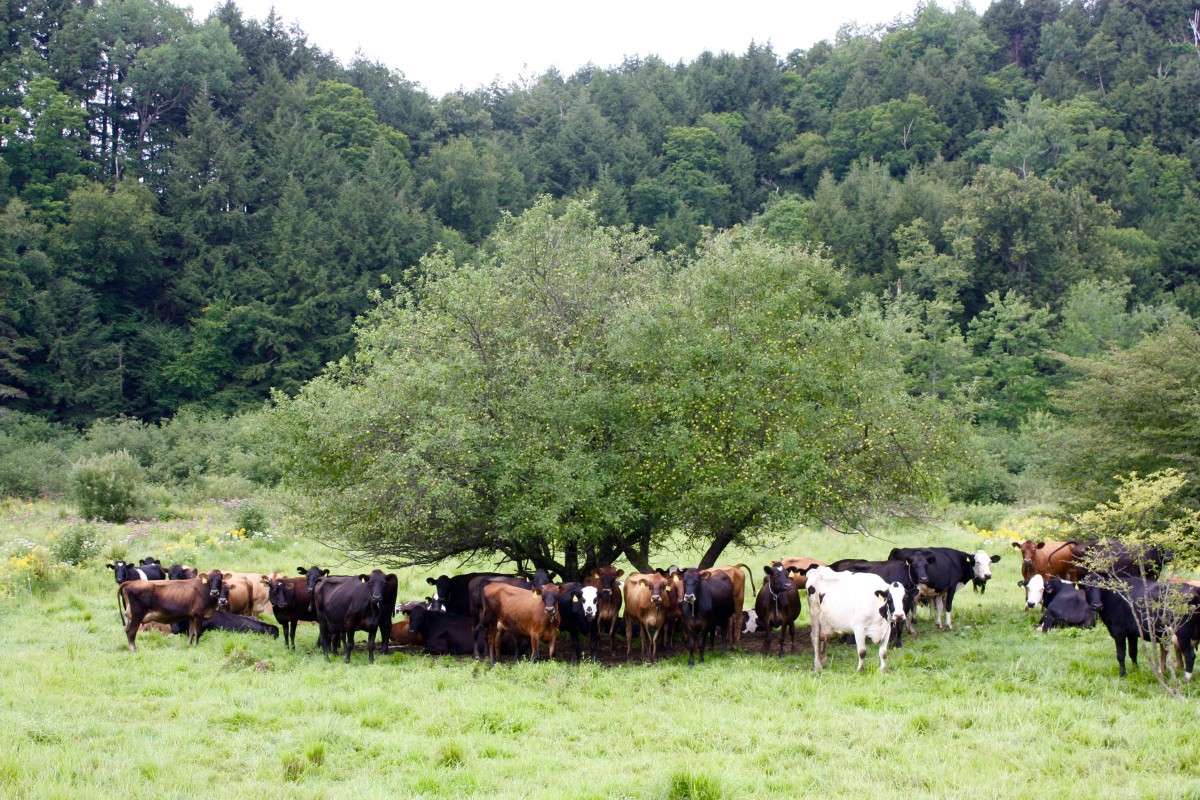 This weekend reaffirmed a lot of things for me, and it definitely reaffirmed my love for Stonyfield. It says a lot about a company that they can make delicious products, make a profit, and make such a difference in customers', farmers', and animals' lives.
Happy people, happy businesses, and happy cows. What a concept. 😀
Questions of the Day: What are your thoughts on organic vs. conventional? Do you typically buy organic? Have you toured a farm? Are you a Stonyfield fan?
Thanks to Stonyfield for covering my expenses on this trip and making this farm tour possible. And a big thanks to Kristina and Mairead for being awesome and the best tour guides ever!