I hope everyone had a wonderful weekend! I know I did! And with the semester over my weekend isn't over yet! (Thanks so much for the good luck wishes for my finals on Friday. I did really well, and with the grades already posted know I got a 4.0 for the semester. I was so happy!) I'm still at Josh's and am hanging out blogging while he's in some meetings. We have some fun stuff planned for today I'll make sure to take pictures of to share with you guys tomorrow. But today I am really excited to share our weekend with you!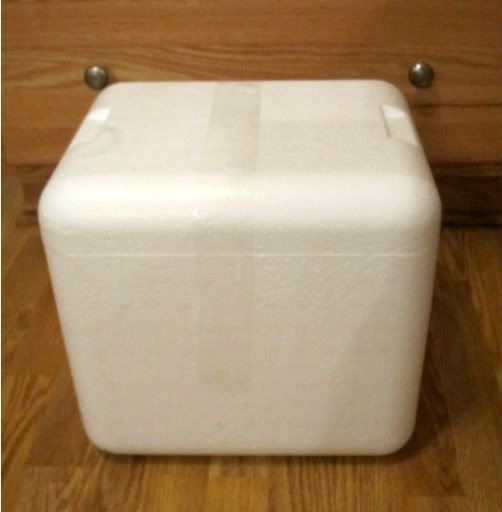 Thursday night I received a very exciting package in the mail. Wholly Guacamole offered me the opportunity to review their products and host a party with them! I was really looking forward to this because I love guacamole and am such a fan of their products. As a vegetarian getting healthy fats is so important and avocados are a great way to do that. Also none of their products contain preservatives! Everything is super fresh, which means its really important to check expiration dates. As someone who grew up eating processed foods I thought foods lasted for forever. Most of the products I received need to be eaten or frozen by December 30. If frozen guacamole will last in the freezer for six months before it will need to be eaten. I doubt I could have guacamole in my house for that long without it being eaten! ;p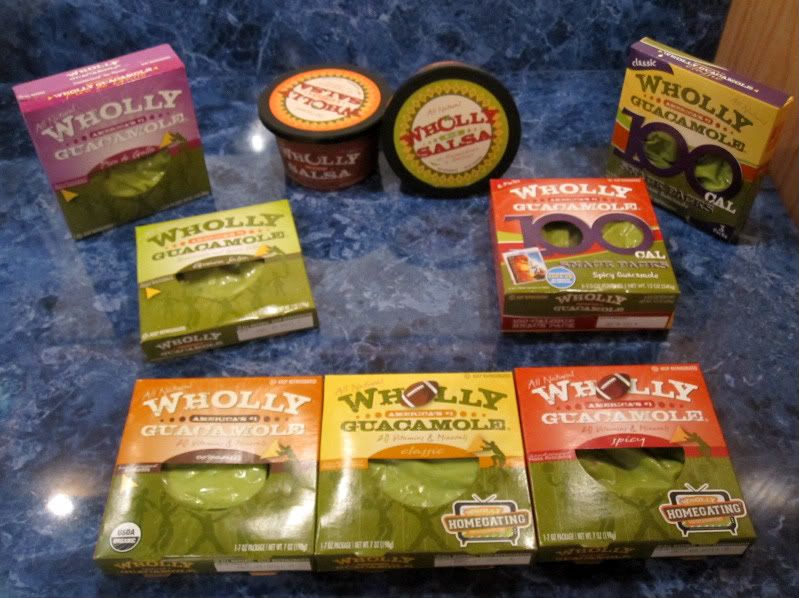 I was so excited to open that cooler up and see what was inside. Wholly moley look at all the guacamole!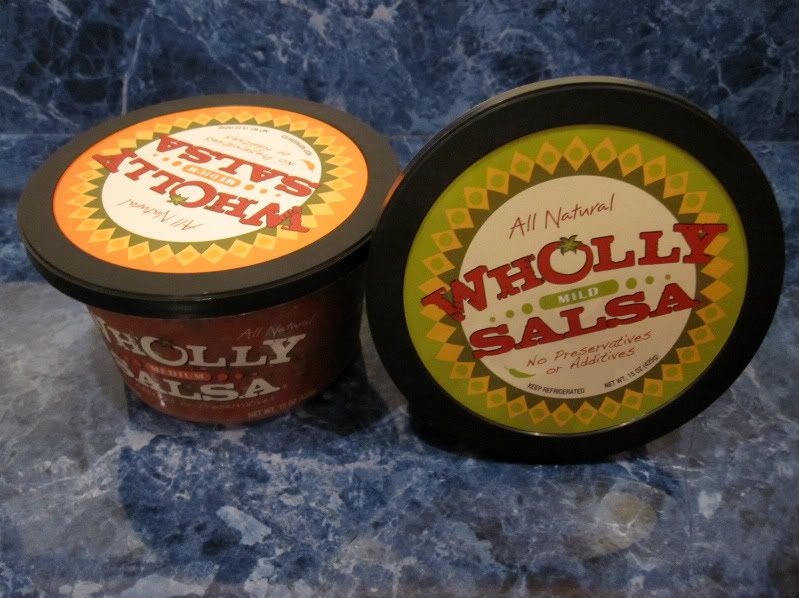 I received two of their Wholly Salsas, one mild and one medium.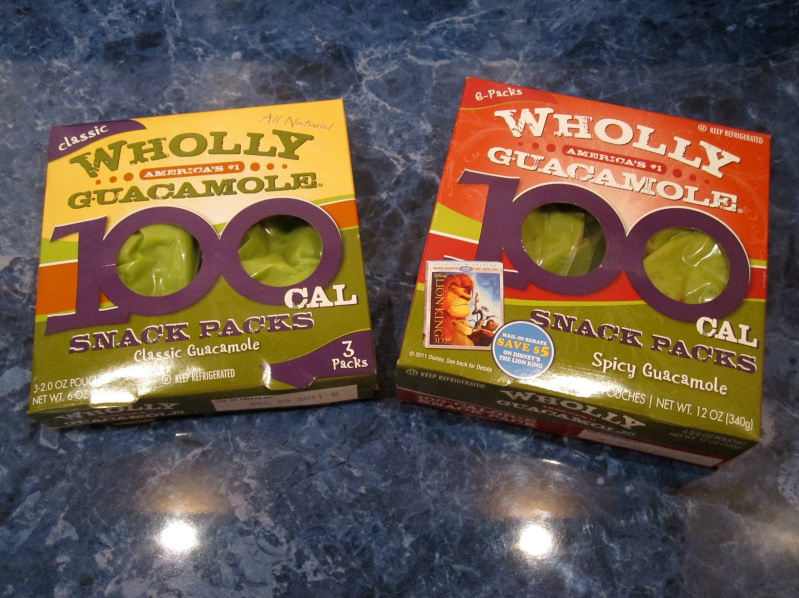 Two boxes of 100 calorie snack packs in Classic Guacamole and Spicy Guacamole.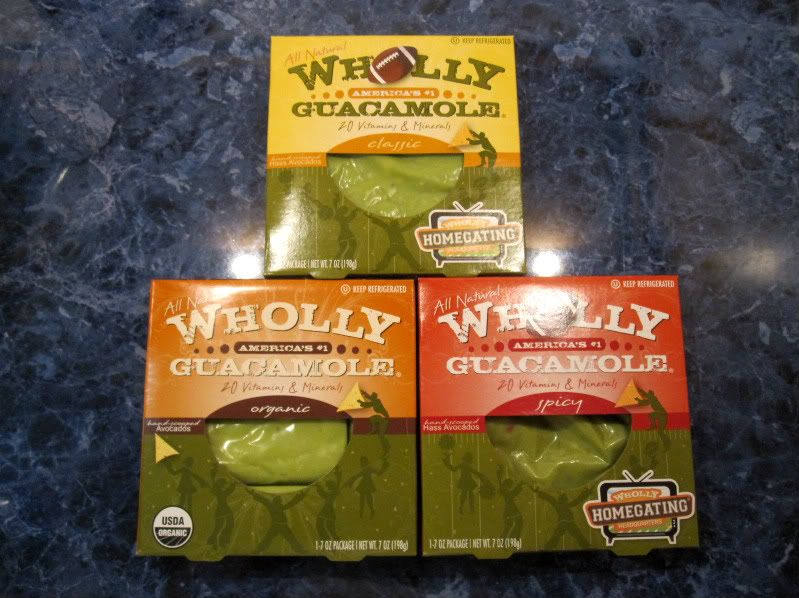 A box of classic guacamole, organic guacamole, and spicy guacamole.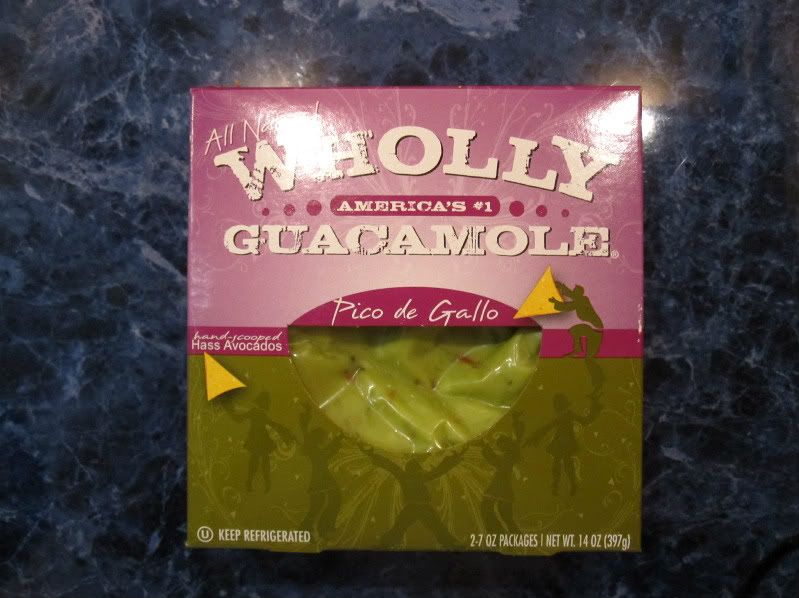 A box of Pico de Gallo guacamole.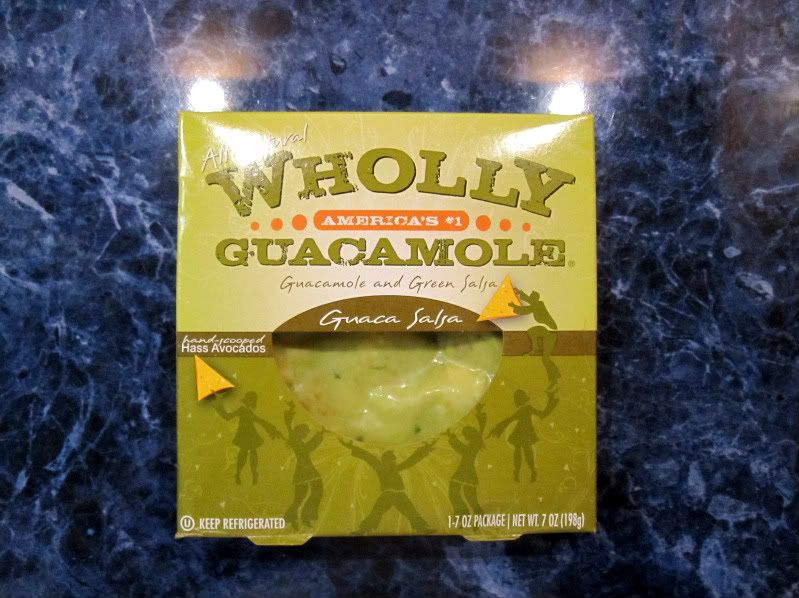 And a box of Guaca Salsa. Wholly Guacamole was very, very good to me.
And they were also very, very good to you! Keep reading to find out the giveaway they're offering four lucky readers!
After my finals on Friday I loaded the cooler full of guac in my car and headed to Josh's.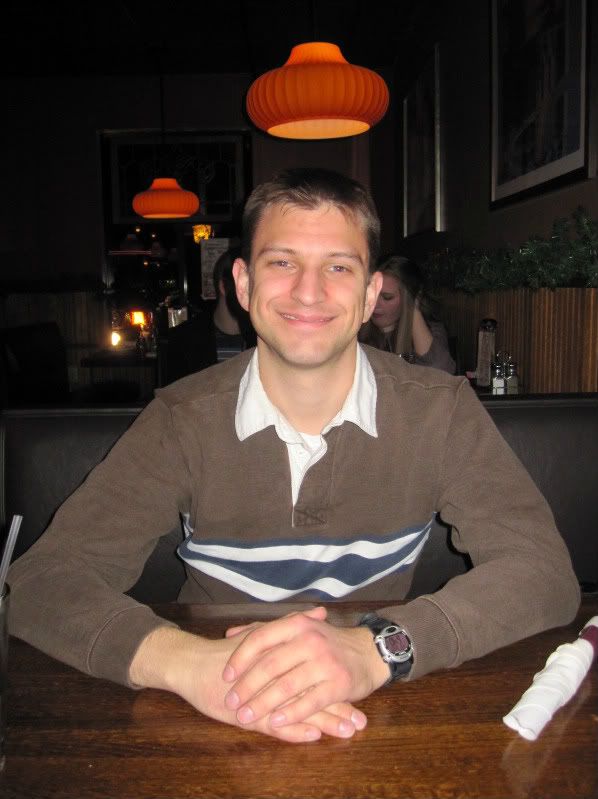 Friday night we headed to Hi Way Pizza in State College for dinner. They make the vodka sauce I am obsessed with and use in all my pastas.
We're on their mailing list and got an email that it was customer appreciation day where they were offering 25% off your entire sit down order!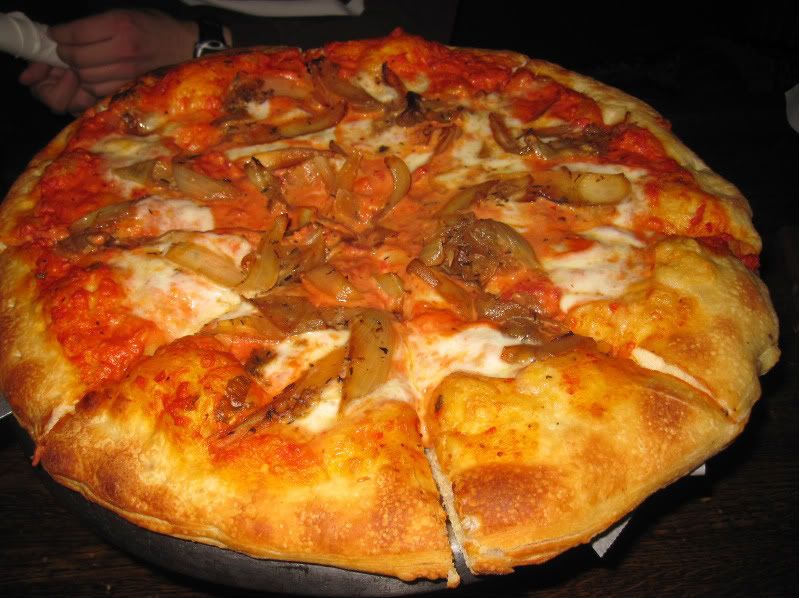 We got a large vodka flaky pizza with caramelized onions and devoured it. We wrapped up one tiny piece to go! ;p It was delicious.
Saturday Josh had to work on some research so it was a lazy day around the house. For dinner we decided to head to our favorite local place, Mario and Luigi's (they own Hi Way Pizza) to check out their new winter specials.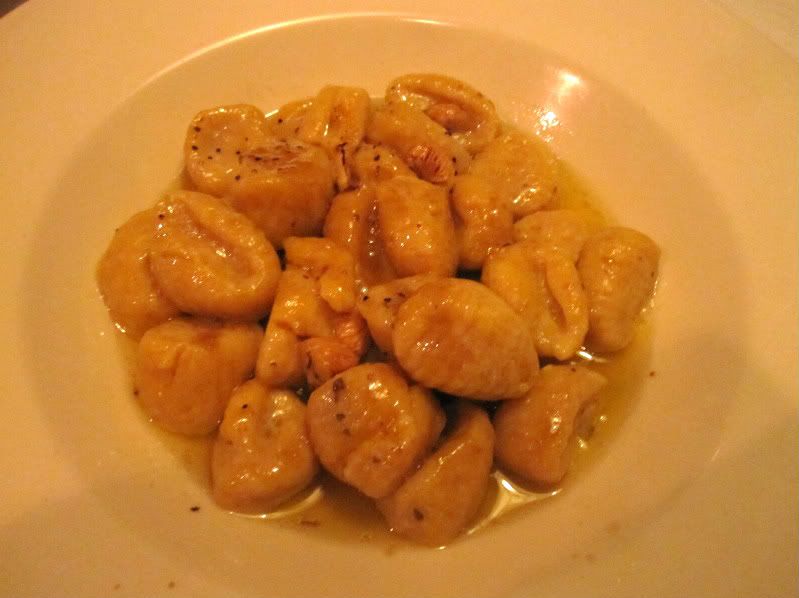 Every season they seem to out-do themselves with their specials. I can't pick a favorite menu! We were both sad to see fall specials go but were super excited when we realized that despite being decorated for the Holidays they hadn't switched over to their winter menu yet. We got to have one last fall menu hurrah, and it was amazing. I got the butternut squash gnocchi in a butter cream sage sauce.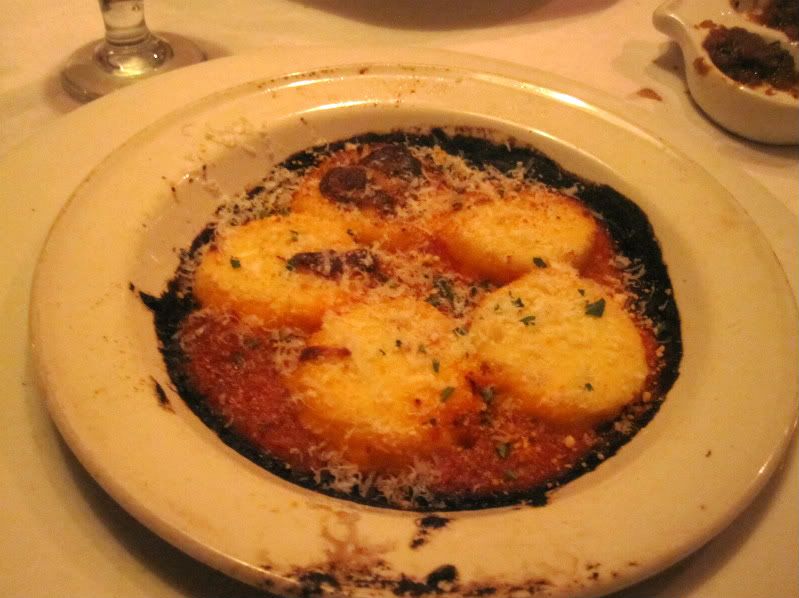 And Josh got the large gnocchi in a tomato sauce. The next time we'll be back will be in January so it was really exciting to enjoy our favorites one more time.
Sunday morning we woke up bright and early to eat pumpkin pancakes and exchange presents. Josh is leaving to go home to CT at the end of this week and I won't see him until December 28th, when I head up to CT to spend two weeks with him and his parents. I am so excited!! Since the next time we'll see each other will be after Christmas and Hanukkah we decided to exchange presents early.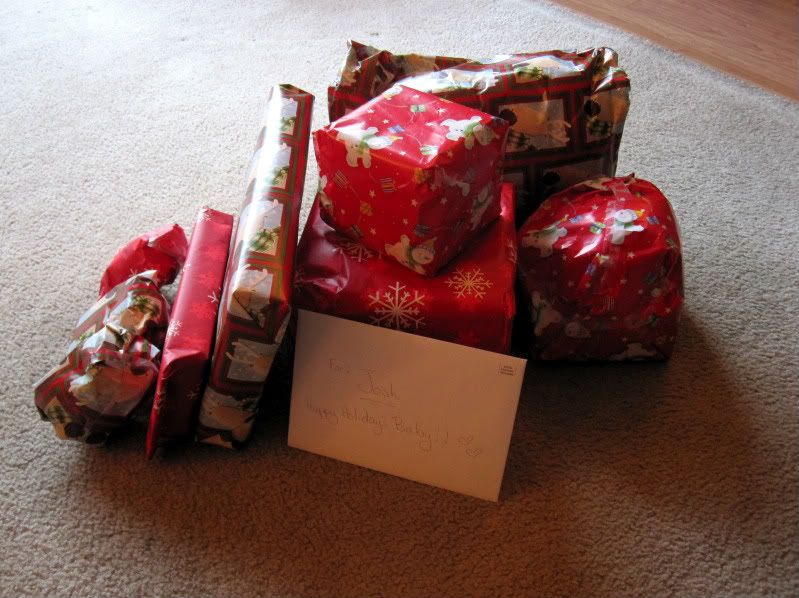 His pile of gifts. It included: Angry Birds  games, a Ralph Lauren dress shirt, Nautica robe, Kenneth Cole tie, Tupperware, home decorations, and a Kennebunk Home throw. I think he really liked everything which made me so happy! 😀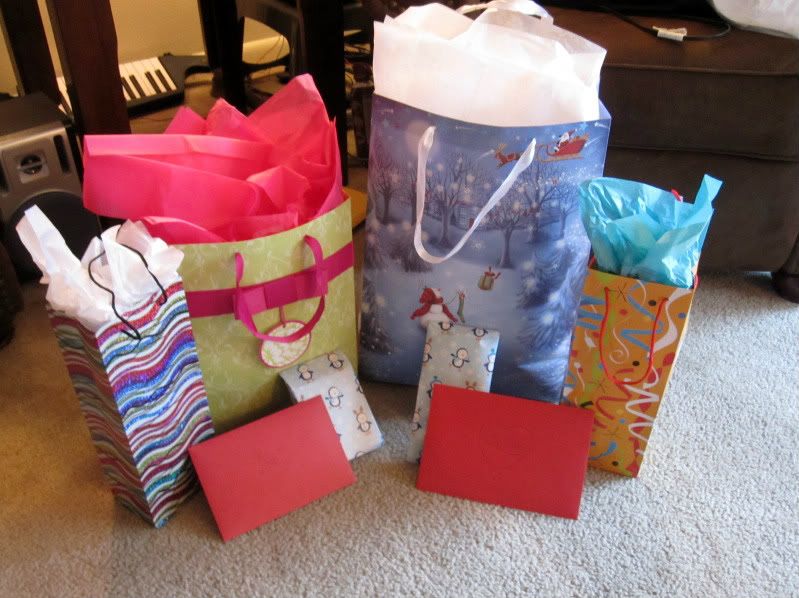 Josh was so incredibly sweet to me! I got more Sharpie pens, card games, Skinny Girl margarita mix, Shrub, Vodka sauce, PJ's, tons and tons of candy, a hat, scarf, and gloves set, two stuffed animals, and a trip for the two of us to stay at the Briar Rose Bed and Breakfast together! It was our first vacation together, and I am so excited to get to go back and spend another wonderful weekend there with him! I am so lucky to have him in my life and am so excited to be spending New Years with him. The Holidays are special and so magical and getting to share them with the one you love is such a blessing!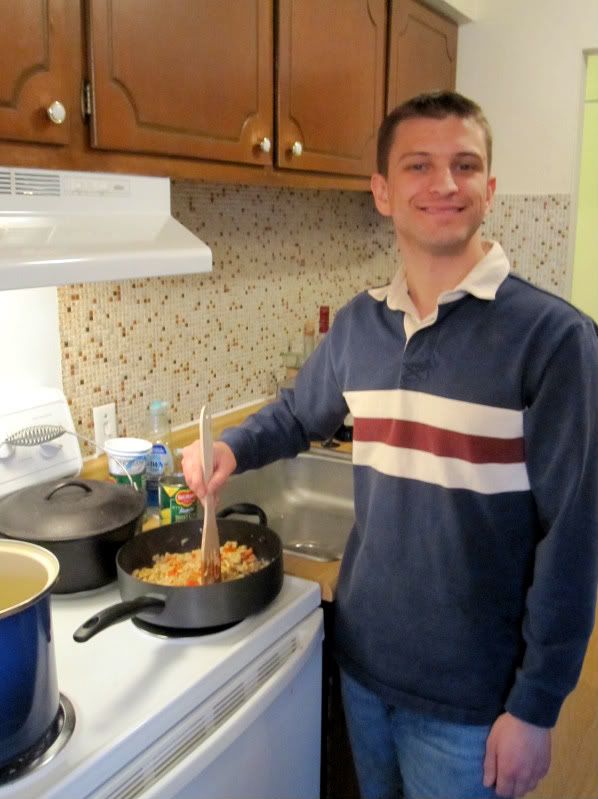 After exchanging gifts it was time to get cooking! Wholly Guacamole provided all that guacamole for Josh and I to host a Homegating party! To be quite honest neither one of us are the biggest football fans, but we love hosting and throwing a party so we were super excited. And bonus, the Jacksonville Jaguars were playing! I lived in Jacksonville, FL when I was little and won a statewide reading competition that let me meet the Jaguars. They signed pictures for me and were so nice to little six year old me. While I never really followed football growing up every time I heard the Jaguars were playing I always cheered them on.
To get ideas for the party and make shopping and to-do lists (I am a big list maker!) we utilized Wholly Guacamole's Homegating Headquarters website. It is an awesome party planning resource that features food and drink recipes, decoration ideas, list makers, giveaways, games, and tons of ideas for your  next football party. They also have over $50 worth of coupons from partner brands including Pepperidge Farm, Valley Fresh, Nature Sweet Tomatoes, Blue Diamond Almonds, Morning Star and more. I found out some fun facts while browsing the website, including:
Avacados are actually a fruit!

Before 1970 football player's jerseys were not required to display their names.

My birthday (September 19th) is National Guacamole Day! I feel pretty special! 😀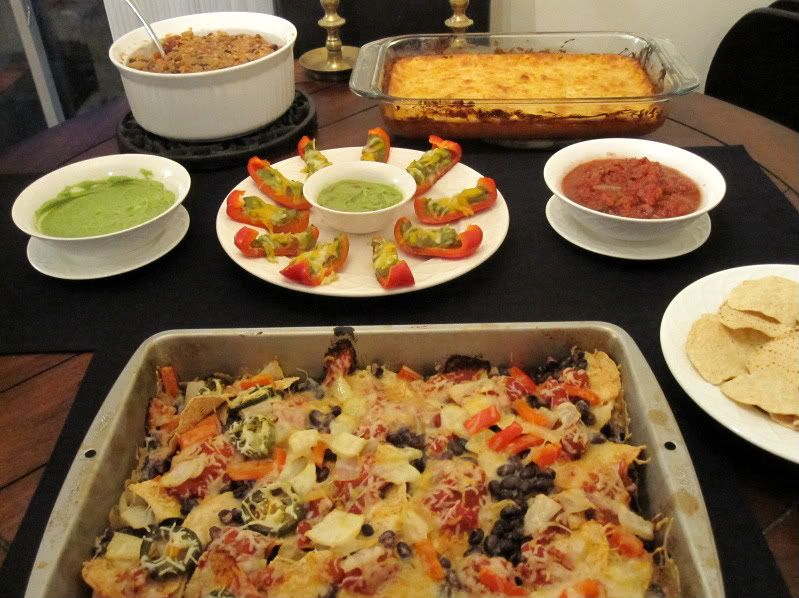 With the help of the website we were able to put together a pretty amazing party spread.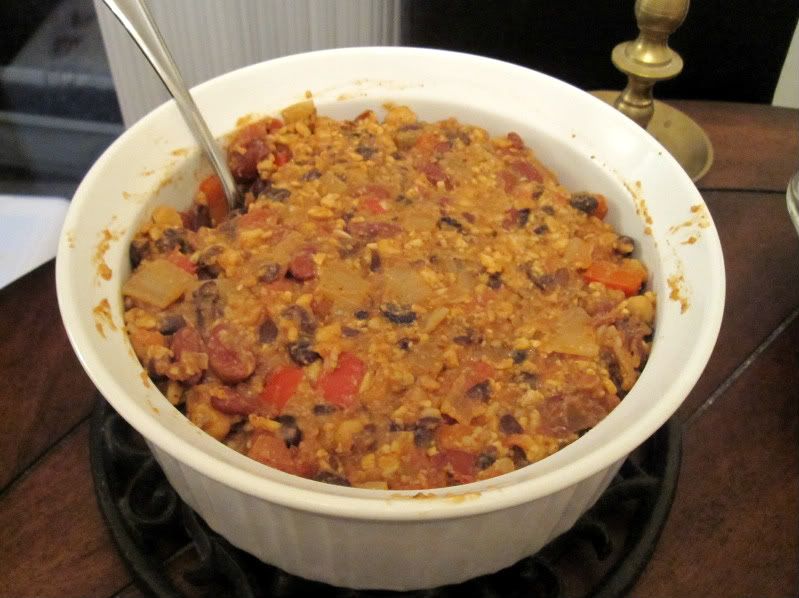 Josh's Three Bean Vegetarian Chili
Half a yellow onion
1 red pepper
4 cloves garlic
1 package 3 grain tempeh
Cumin (to taste)
Chili powder (to taste)
Salt (to taste)
Green chile seasoning (to taste)
1 can of sliced tomatoes
Half a bottle of malty beer
1 can black beans
1 can dark kidney beans
1 can chickpeas
1 smashed chipotle pepper in adobo sauce (if you like it spicy use 2 or 3)
2 tablespoons spicy Wholly Guacamole
1. Slice onion and pepper into small pieces
2. Cook onion and pepper on heated skillet with olive oil on medium heat until tender
3. Add 1 clove of chopped garlic
4. Add finely diced tempeh
5. Add cumin, chili powder, salt, and green chile seasoning
6. Cook until soft
7. Add tomato juice and beer until everything is well seasoned and mixed
8. Heat olive oil in small stock pot with three cloves of smashed garlic
8. Transfer food from skillet to small stock pot
9. Add drained and washed beans and chipotle pepper
10.  Remove all garlic from stock pot 
11. Cover and cook on medium heat for 30 minutes
12. Stir in spicy Wholly Guacamole
13. Remove from heat and serve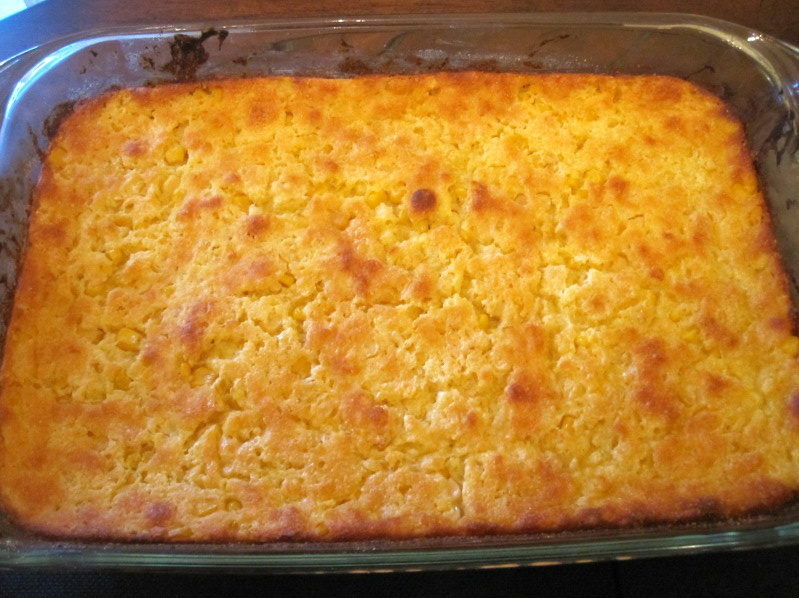 Debbie's (Josh's mom) Cornbread Pudding
1 can sweet corn (drained)
1 can creamed corn
1 box Jiffy cornbread mix
8 oz nonfat Greek yogurt
Half a stick of unsalted butter
1. Line a casserole dish with butter
2. Preheat oven to 350 degrees
3. Mix together sweet corn, creamed corn, cornbread mix, and Greek yogurt in casserole dish, making sure to fill the pan and spread evenly
4.Slice butter into little cubes and  place on top of corn mixture
5. Cook in oven for 45 minutes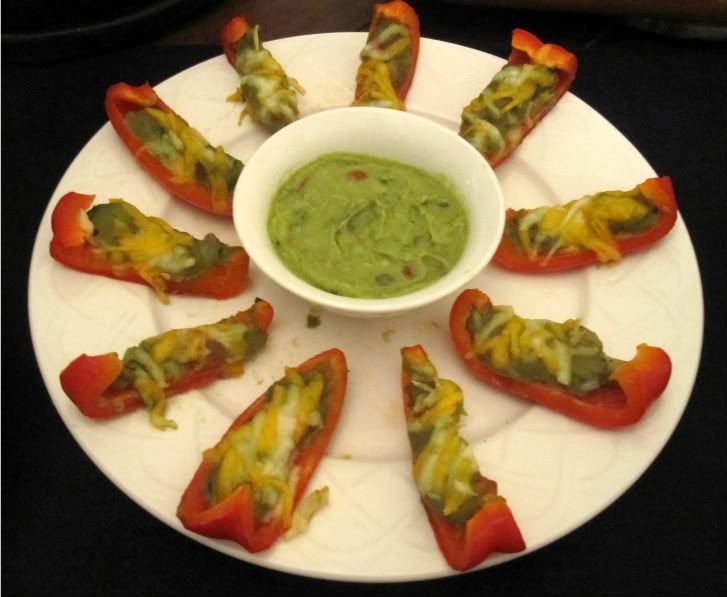 Guac Boats 

1 red pepper
Half a package of Wholly Guacamole Pico de Gallo 
A few handfuls of your favorite shredded cheese
1. Preheat oven to 350 degrees
2. Wash and rinse red pepper
3. Slice pepper into ten slices
4. Cut a corner off package of Wholly Guacamole Pico de Gallo
5. Using Pico de Gallo package like an icing tube squeeze Pico de Gallo onto each individual pepper
6. Top with shredded cheese
7. Cook for ten minutes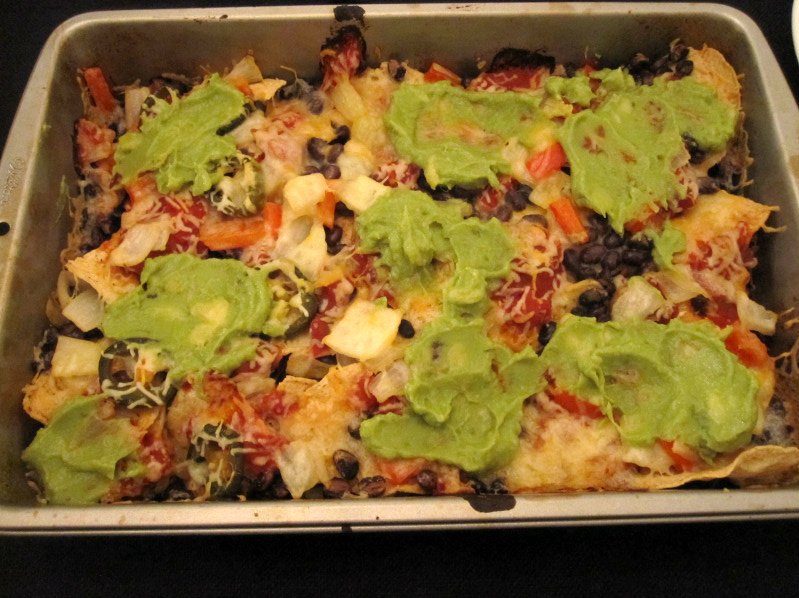 Josh's Supreme Nachos
1 package baked tortilla chips
Half a yellow onion
1 red pepper
1 can of black beans (rinsed and drained)
Half a package of your favorite shredded cheese
Handful of jalapeno peppers (optional if you like it spicy)
Half a tub of Wholly Guacamole mild salsa
Half a package of Wholly Guacamole classic guacamole
1. Preheat oven to 350 degrees
2. Slice peppers and onions
3. Lay out layer of baked tortilla  chips in pan
4. Cover with all onion, pepper, beans, and cheese
5. Lay out second layer of chips
6. Top with onion, pepper, beans, and jalapenos 
7. Cover top of nachos with salsa
8. Cover top of nachos with cheese
9. Bake in oven for 15 minutes
10. Remove from oven and cover with guacamole
We also set out extra chips and salsa and guacamole for snacking while watching the game. It was so much fun, and Jacksonville won!! Woohoo! Everyone loved the food and had a blast. There really is a reason why Wholly Guacamole is America's favorite guacamole. The taste is absolutely amazing (we have like none left), its free of scary or unhealthy ingredients, and its food you can enjoy with your friends and family. I am such a big fan of their products and am so excited to get to offer you guys a chance to enjoy it too!
Wholly Guacamole was so awesome to offer one reader the opportunity to win a cooler stuffed with guacamole like the one that I got! That's a lot of guacamole products people! And an additional three readers will win three free guacamole coupons each!  The perfect amount for hosting your own football party. (Or if you're like me and just really, really like guacamole! ;p)
This contest is open until Friday, December 17th, at 11:59pm EST.
To enter each of the following counts as an entry: (Please leave a separate comment for each entry.)
I'd also like to extend a BIG thank you to Wholly Guacamole for giving me this opportunity! I love their products and the fact that they make something that is both delicious and free of scary ingredients. There is no reason to sacrifice nutrition for taste.