Attention jetsetters: I've got an awesome product to share with you today that's perfect for your next big adventure. If you love deals and are eco-conscious, it's even more perfect!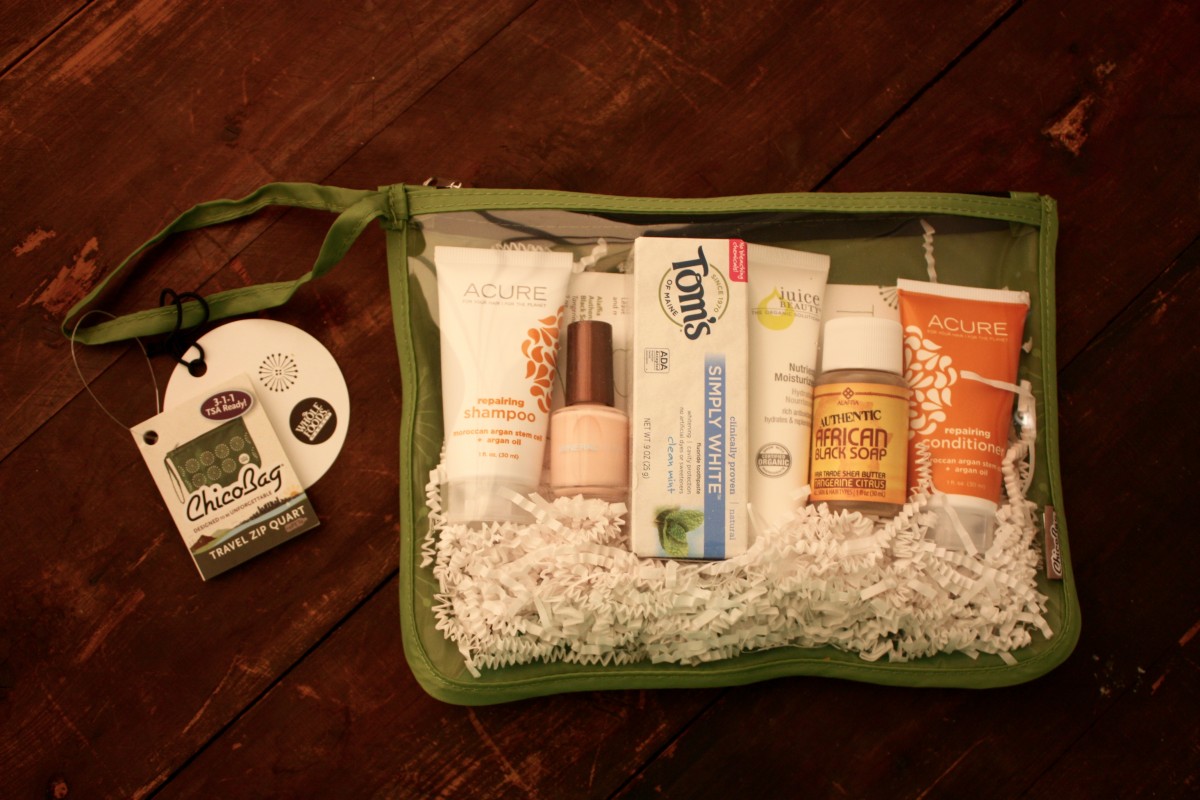 Whole Foods Market is releasing their new limited-edition Weekender Bag tomorrow at 10am, and it is chock-full of travel essentials for your next getaway. The bag is TSA-ready with a clear front so you can swap out your plastic disposable baggies in your carry-on for this cute green re-usable one. It's stuffed with airline-friendly sized toiletries so you're never without your essentials.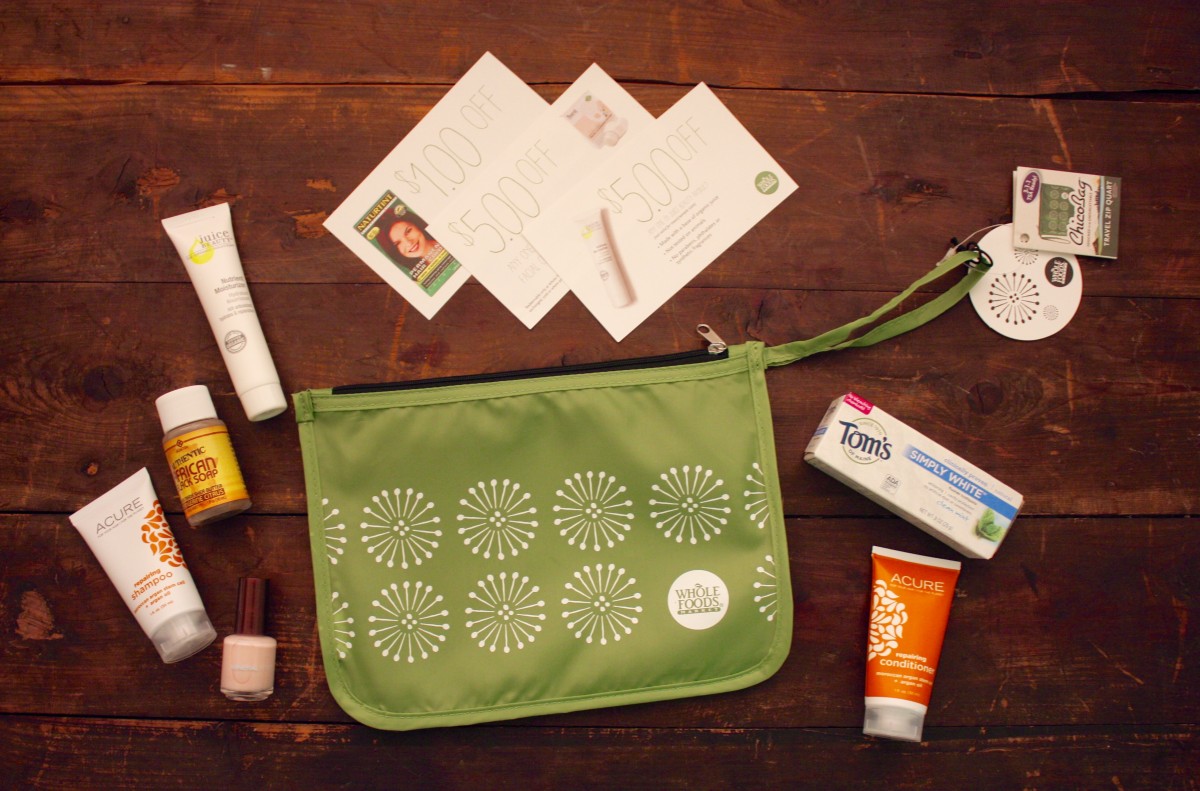 Oh yeah, and it's worth $40 but is being sold for only $6.99! Hence the fact it's limited edition and is going to sell out super fast. This is the perfect way to get to try out some new products and pick up a ready-made travel kit at the same time. Let's get into the details of what's in the bag: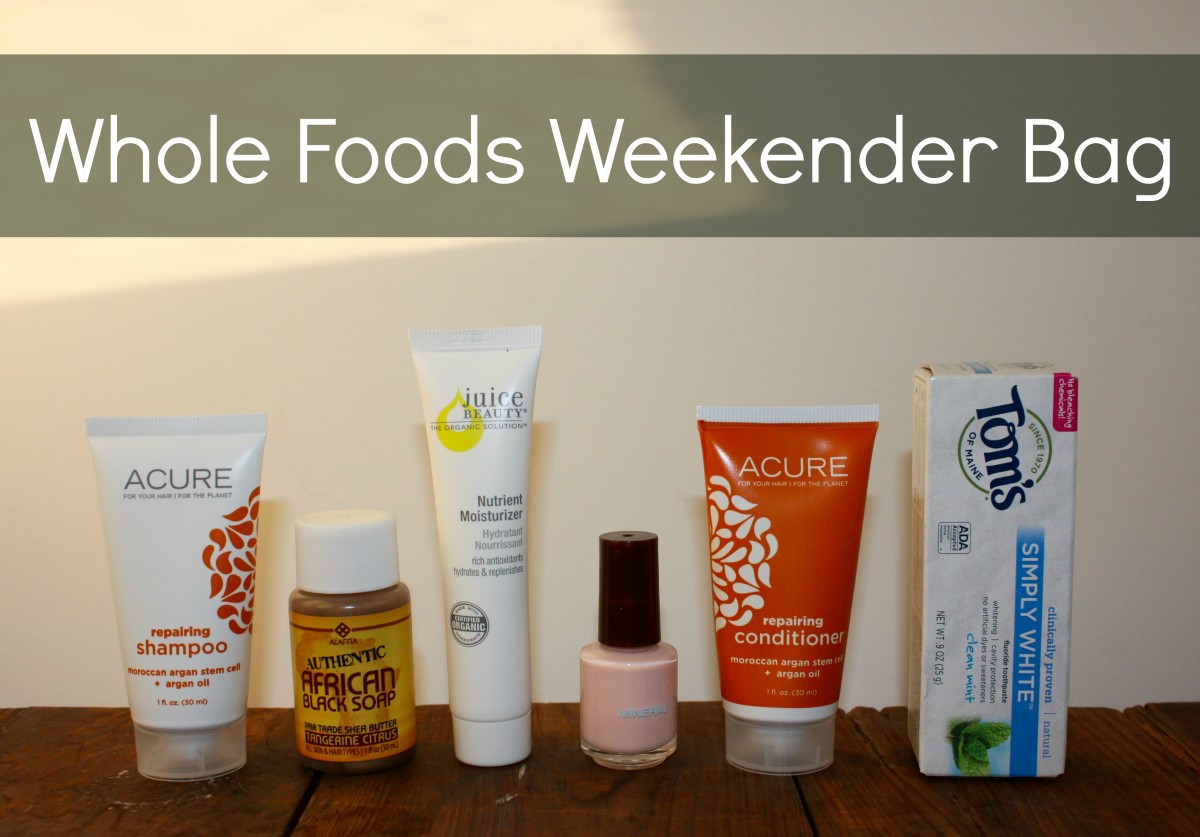 Acure Repairing Shampoo and Conditioner I used this line on my hair last night and love the smell. It's cruelty-free and is free of gluten, sulfates, parabens, and phthalates.
Authentic African Black Soap This stuff is so luxurious. Oh my goodness it smells amazing and feels so good on your skin. Bonus: it's fair-trade.
Juice Beauty Nutrient Moisturizer I used this after I got out of the shower and it made my skin so nice and soft. It has a really nice citrus smell to it.
Mineral Fusion Nail Polish I've finished painting exactly one hand as I type this and I am in love with the color. It's a creamy light-pink color that is absolutely gorgeous. Let's hope my right hand looks as pretty as my left when I'm done! I always put off painting my dominant hand because it's the hardest one.
Tom's Simply White Toothpaste Because Tom's is awesome and there is nothing worse than having your mouth feel gross and not having toothpaste on hand.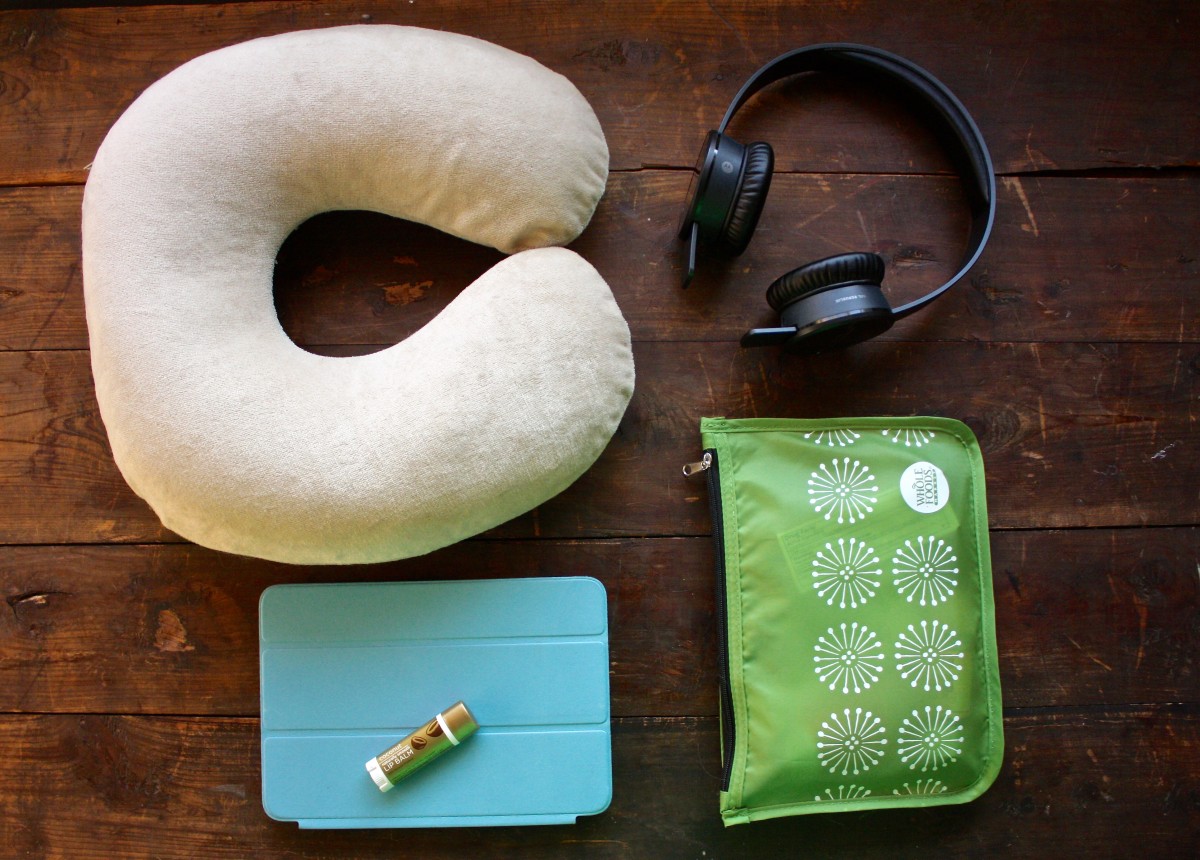 I'm packing the Weekender Bag in my carry on this Friday when I head to New England with Stonyfield, along with my other travel essentials:
Neck Pillow This is 50% of my secret equation to always being able to sleep on planes.
Headphones The other 50% of my secret equation. 😉 
iPad How I browse magazines, listen to music, and read books without lugging an extra bag worth of stuff around.
Lip Balm Because dry airplane air can wreak havoc on your skin and this stuff is the best!
The Weekender Bag introduced me to a lot of great products and I truly think it's a great deal. If it sounds like something you're interested in make sure to stop by your local Whole Foods Market Wednesday, August 12th to pick up your Weekender Bag before it sells out!
Questions of the Day: What do you typically bring in your carry on? Which of these products do you most want to try? Where's your next big getaway to?
Special thanks to Whole Foods Market for sponsoring this post!