Mexico is all I've got on my brain lately. I leave in less than six days! I've been making packing lists in my head and today worked on my beach/pool bag.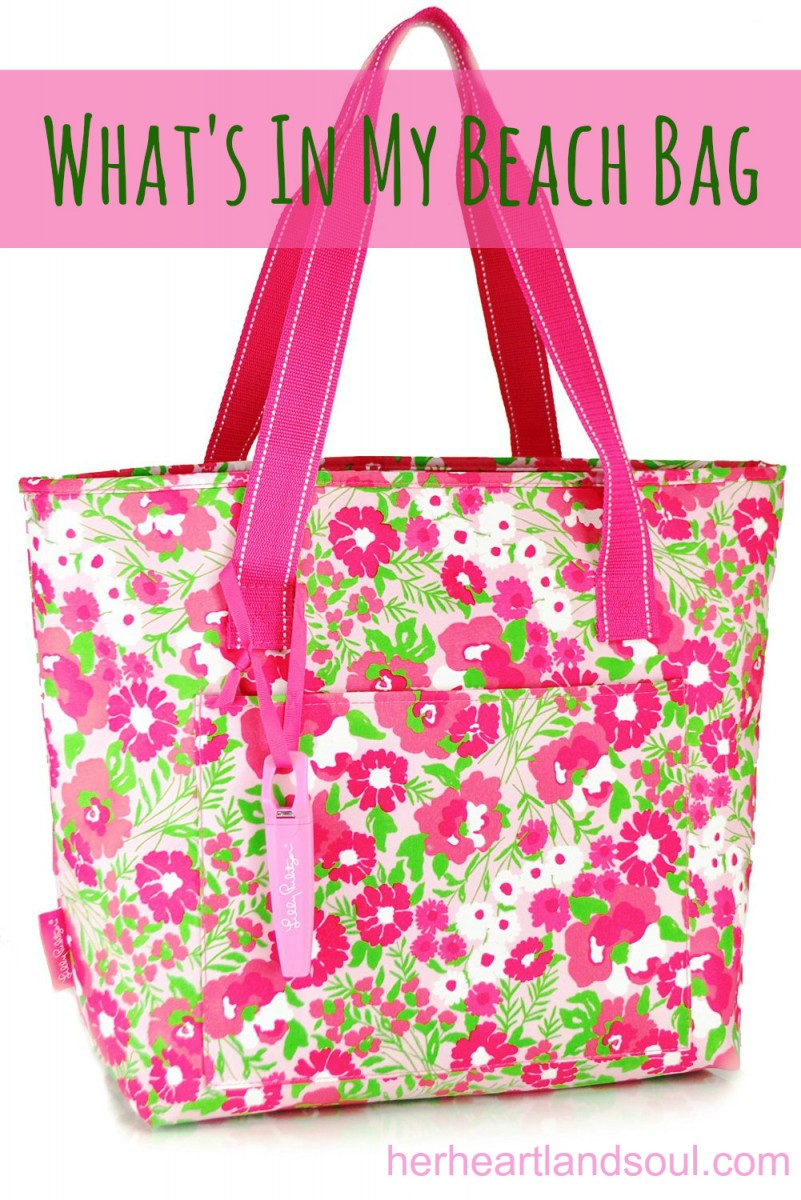 I picked up this Lilly Pulitzer Beach Bag
 last year at Von Maur and love it. It's actually not a beach bag but an insulated cooler. It's cute, durable, comes with a bottle opener, and is less than $50! That's a heck of a lot cheaper than Lilly Pulitzer's regular beach bags. Give me an insulated cooler any day. 😉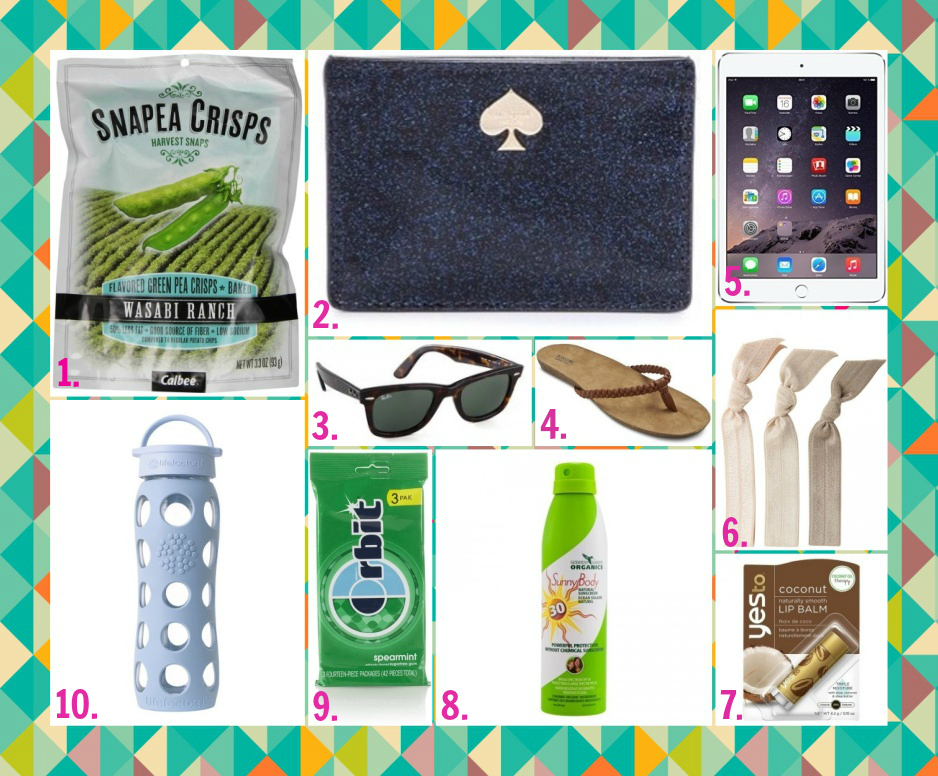 1. Snapea Crisps 2. Kate Spade Card Holder 3. Ray Ban Wayfarer 4. Target Thong Sandals 5. iPad Mini
 6. Emi-Jay Fabric Hair Ties 7. Yes To Coconut Lip Balm
 8. Goddess Garden Sunny Body Sunscreen      9. Orbit Spearmint Gum 10. Lifefactory Water Bottle
I take the Boy Scout approach to packing: always be prepared. I like to have everything I could possibly need just in case.
That being said, if I only have one thing in my bag it's sunscreen. I'm as Irish as they come and take sun protection seriously. I want to keep those wrinkles away! I swear by Goddess Garden sunscreen.
I also love to have snacks to munch on and water to drink to stay hydrated. Hangry is a real emotion for me and it is not a pleasant one. I love how Snapea Crisps are crunchy and salty without being completely horrible for you.
I don't plan on needing any cards this vacation but I like to have my ID on me at all times. I spotted this cute little card holder from Kate Spade and fell in love.
I have at least ten pairs of sunglasses and only wear my Wayfarers. They go with everything and are so cute. I really need to sell the rest of my collection. I have Christian Diors just gathering dust.
When Josh and I were in Target this past weekend we both picked up flip flops to wear around the hotel. I got these cute thong sandals in black for less than $20!
I really hope to catch up on some reading on the trip. I've got Outlander
 downloaded on my iPad and all my magazines updated and ready to go.
Gum, lipgloss, and hair ties are staples in any bag I'm carrying. I also always have a hair brush, too. Like I said, I like to be prepared! 😀
Questions of the Day: What do you always pack in your beach bag? Is it easy for you to pack light or do you tend to bring everything but the kitchen sink? Do you have a trip coming up that you're looking forward to?