Travel is a beautiful thing. It enriches my life, expands my mind, and exposes me to so many incredible things. Two weeks ago I travelled to Grand Junction, Colorado for a press trip. There I met new people, tried new things, and had an absolute blast exploring Grand Junction and all it has to offer. This was my first time visiting Colorado and wow, the bar was set high for future trips. Here are my recommendations for what to do in Grand Junction.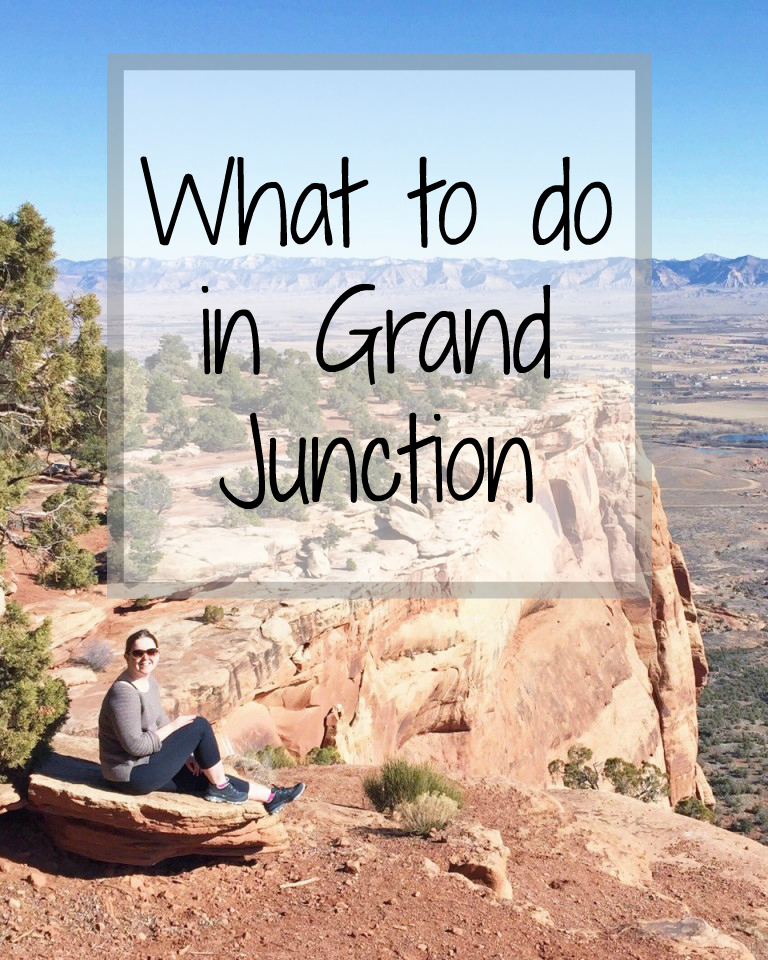 Hike the Colorado National Monument
The Colorado National Monument is a treasure. If you like hiking you have got to check this place out. The sights will blow your mind. Don't just take my word for it. Look at all the snapshots I took of the Colorado National Monument on my iPhone: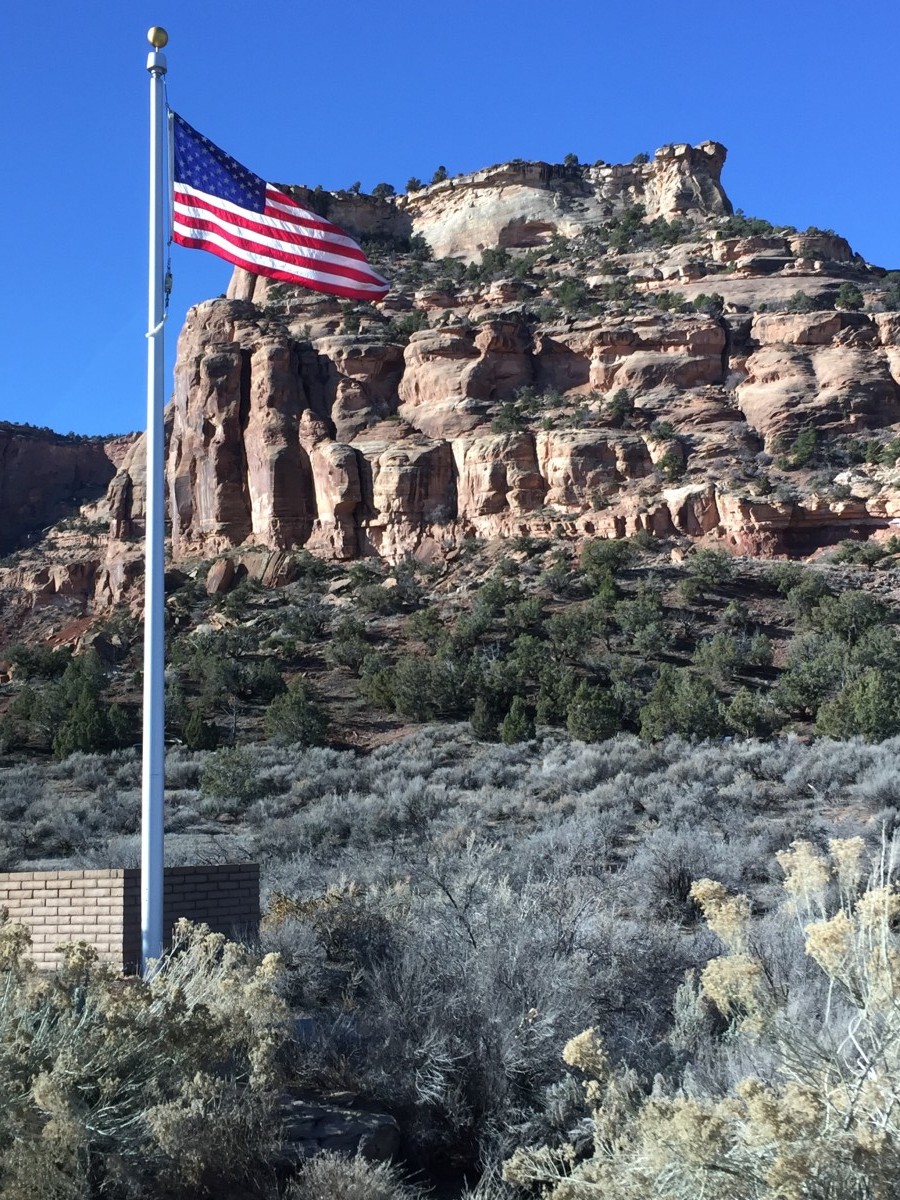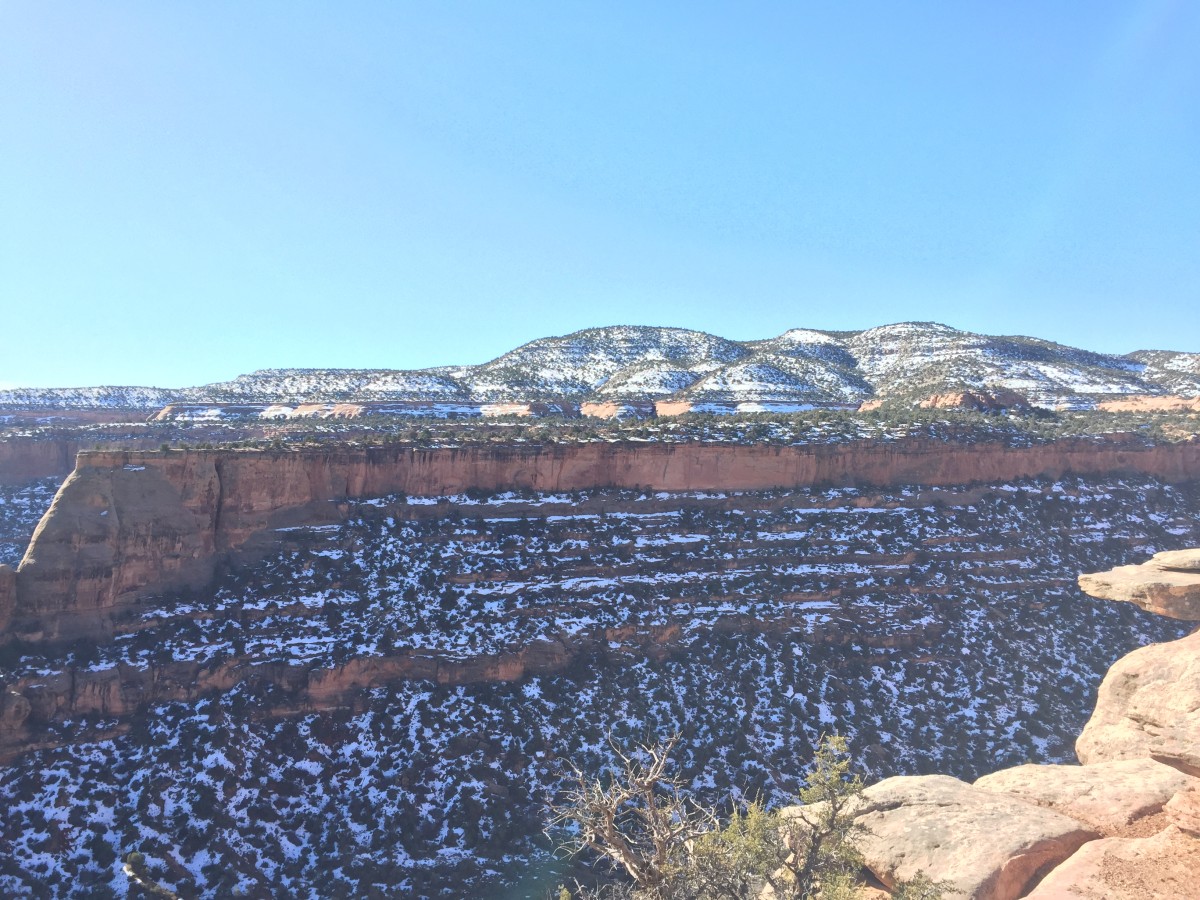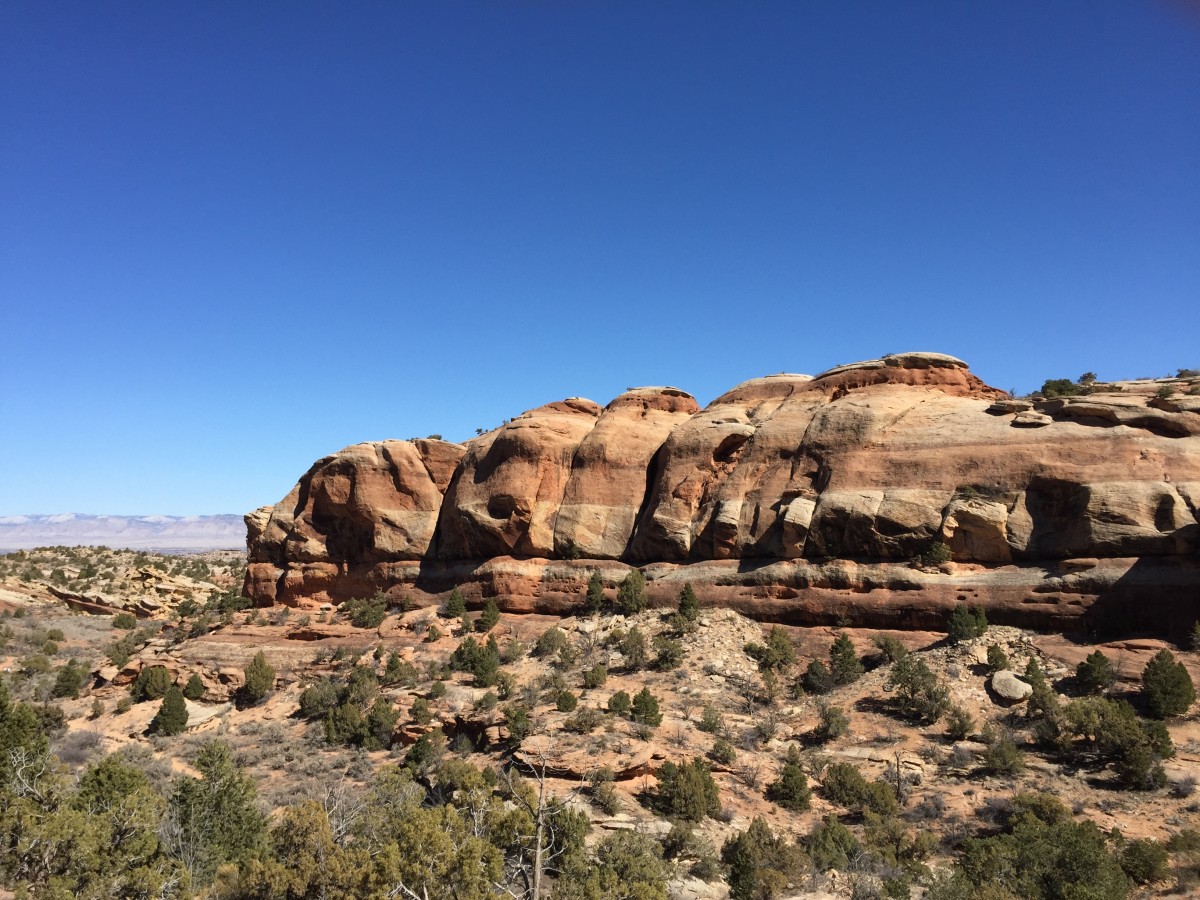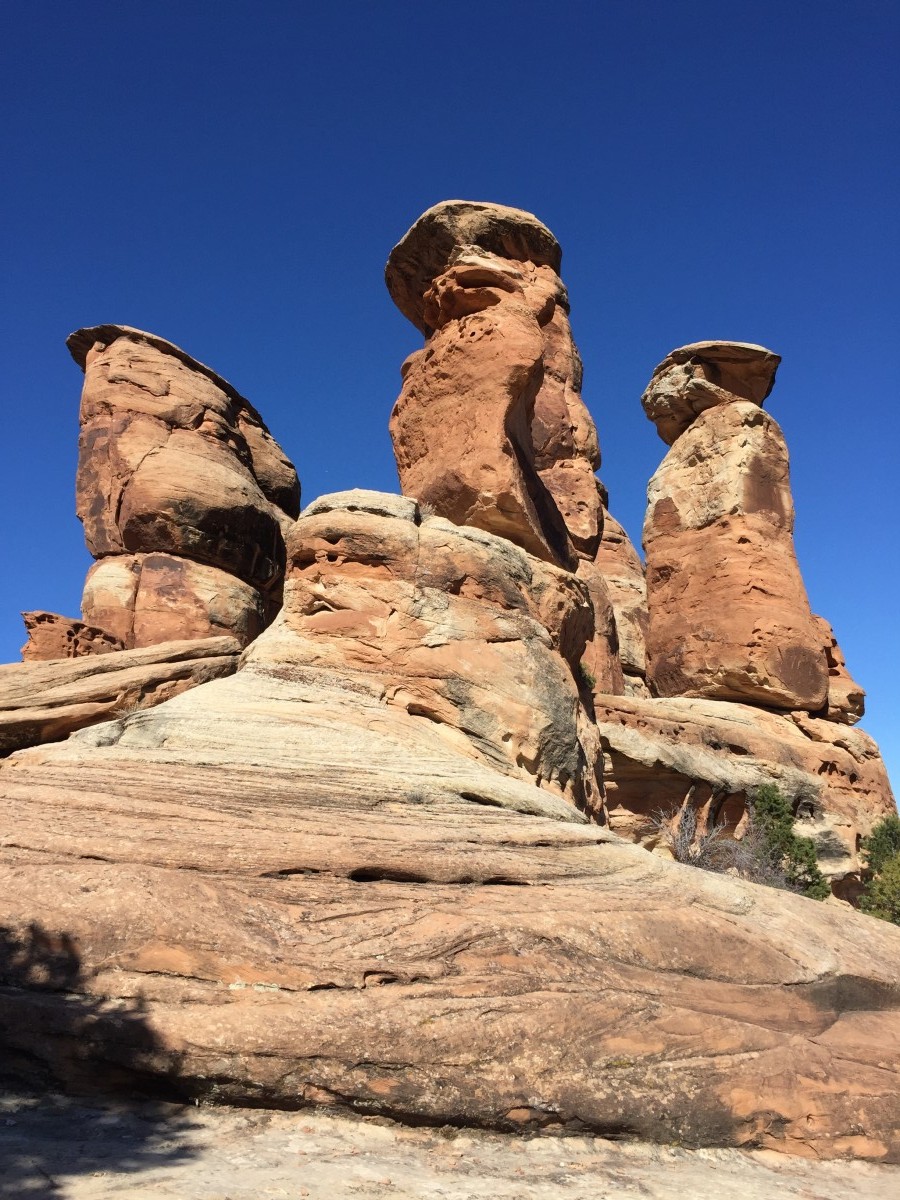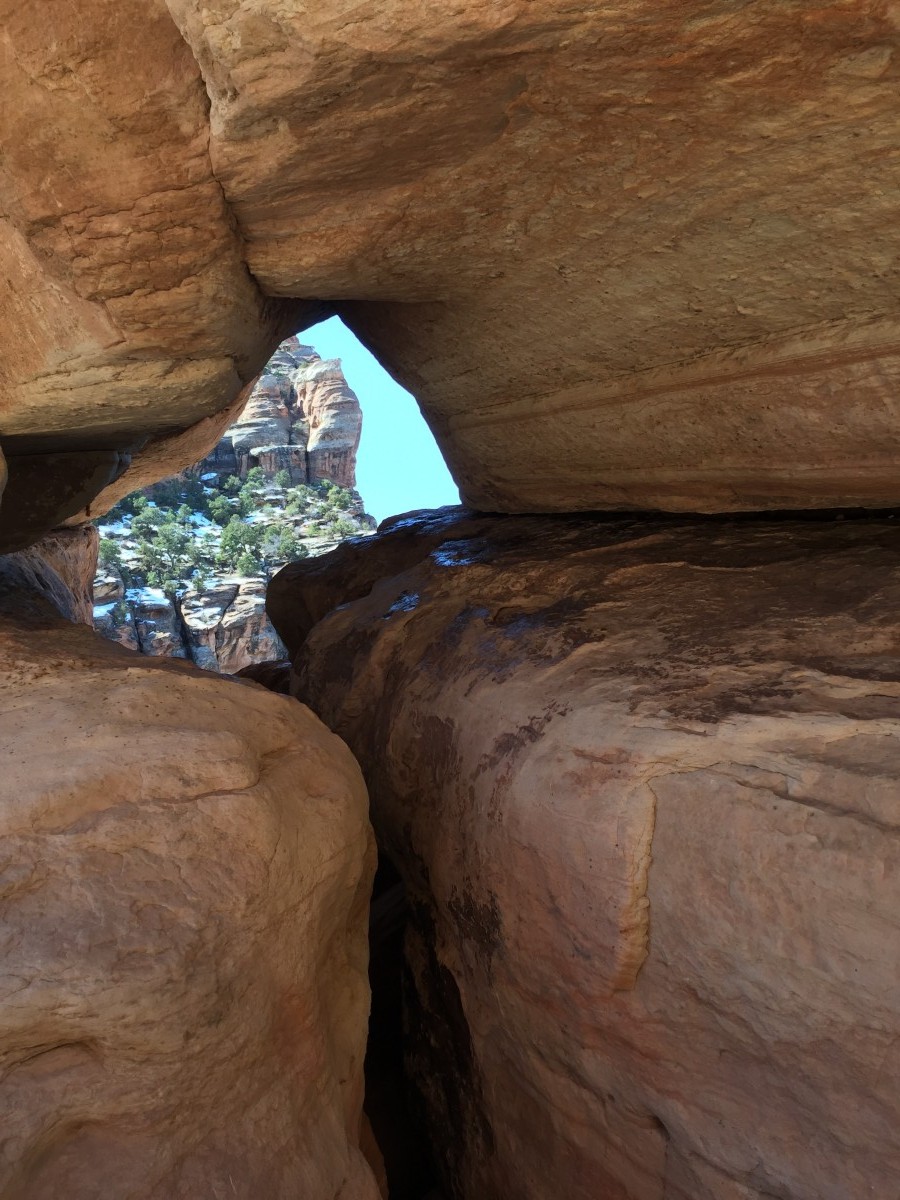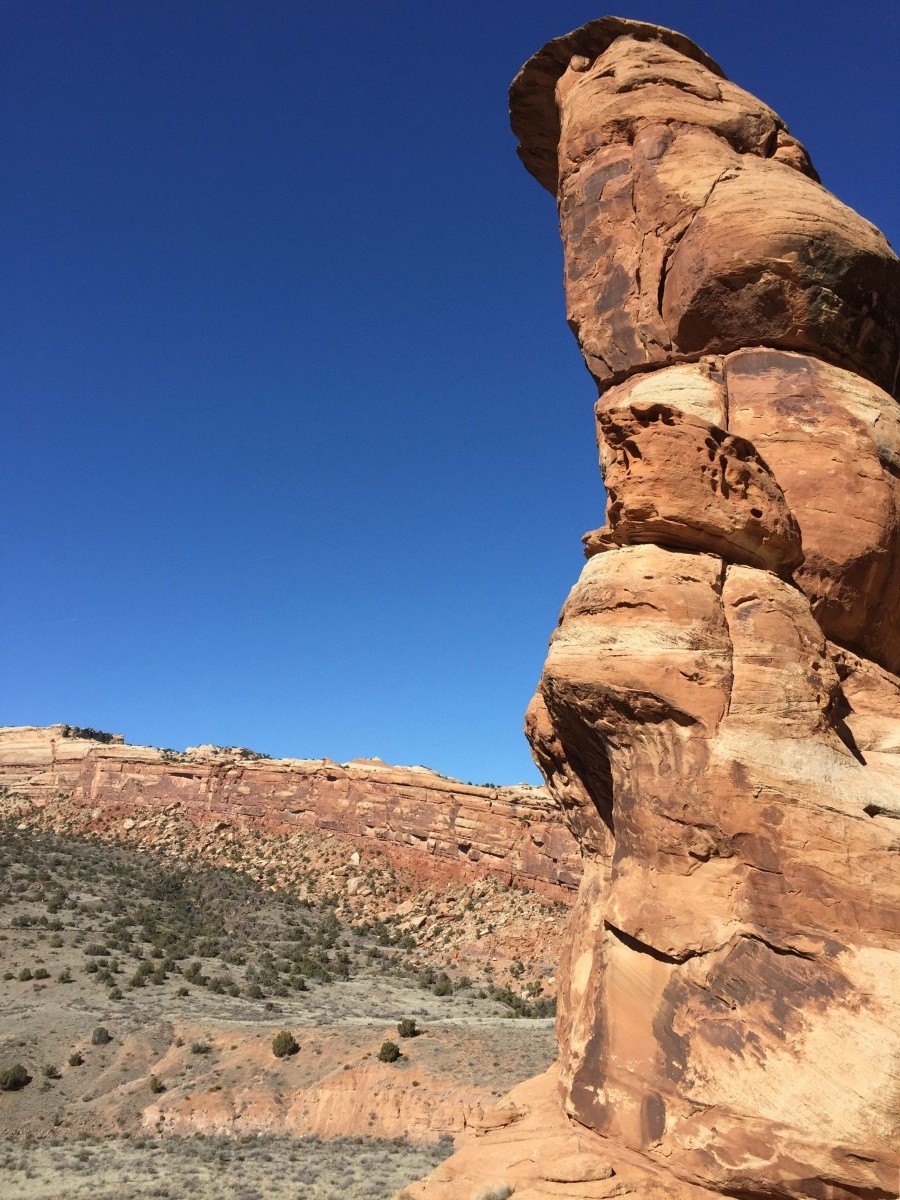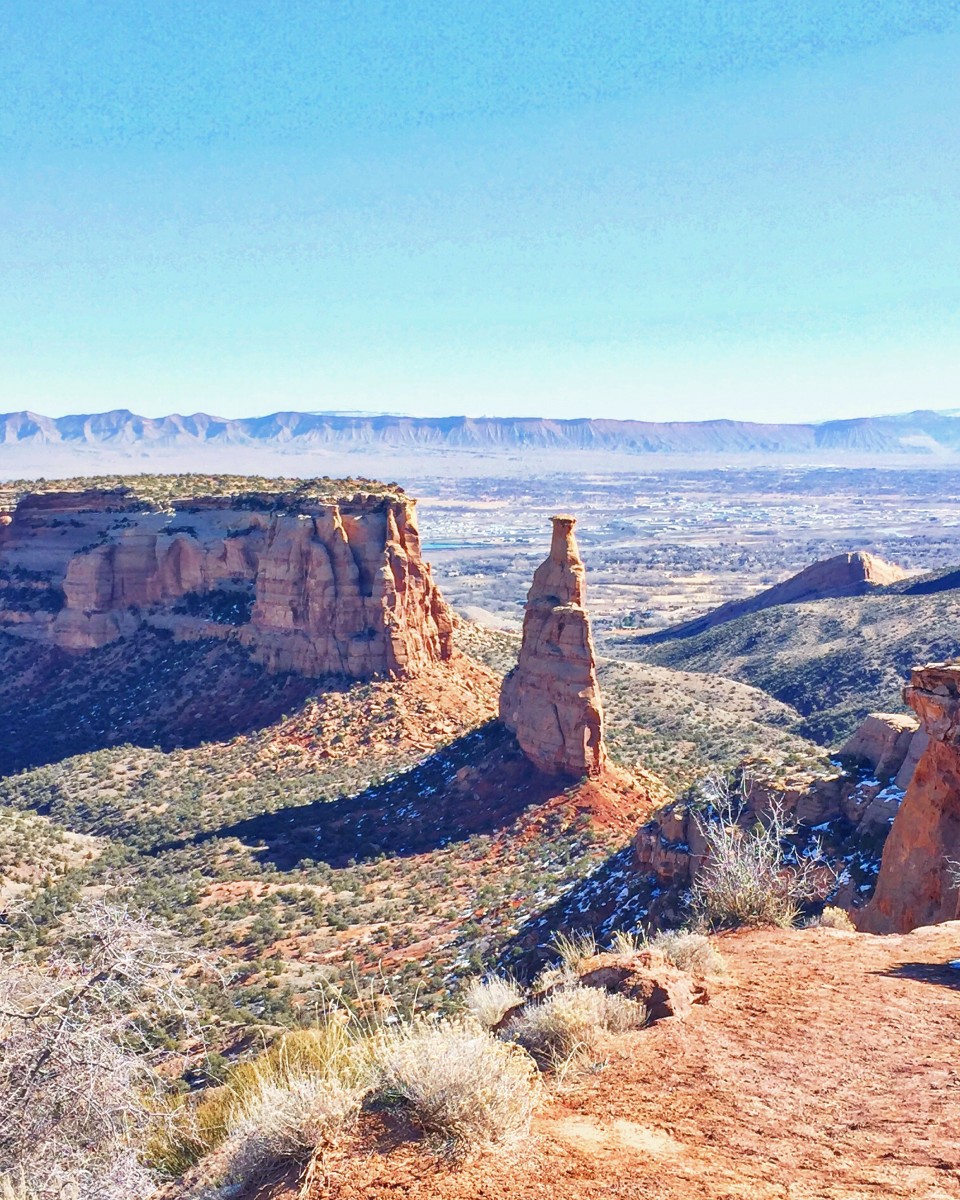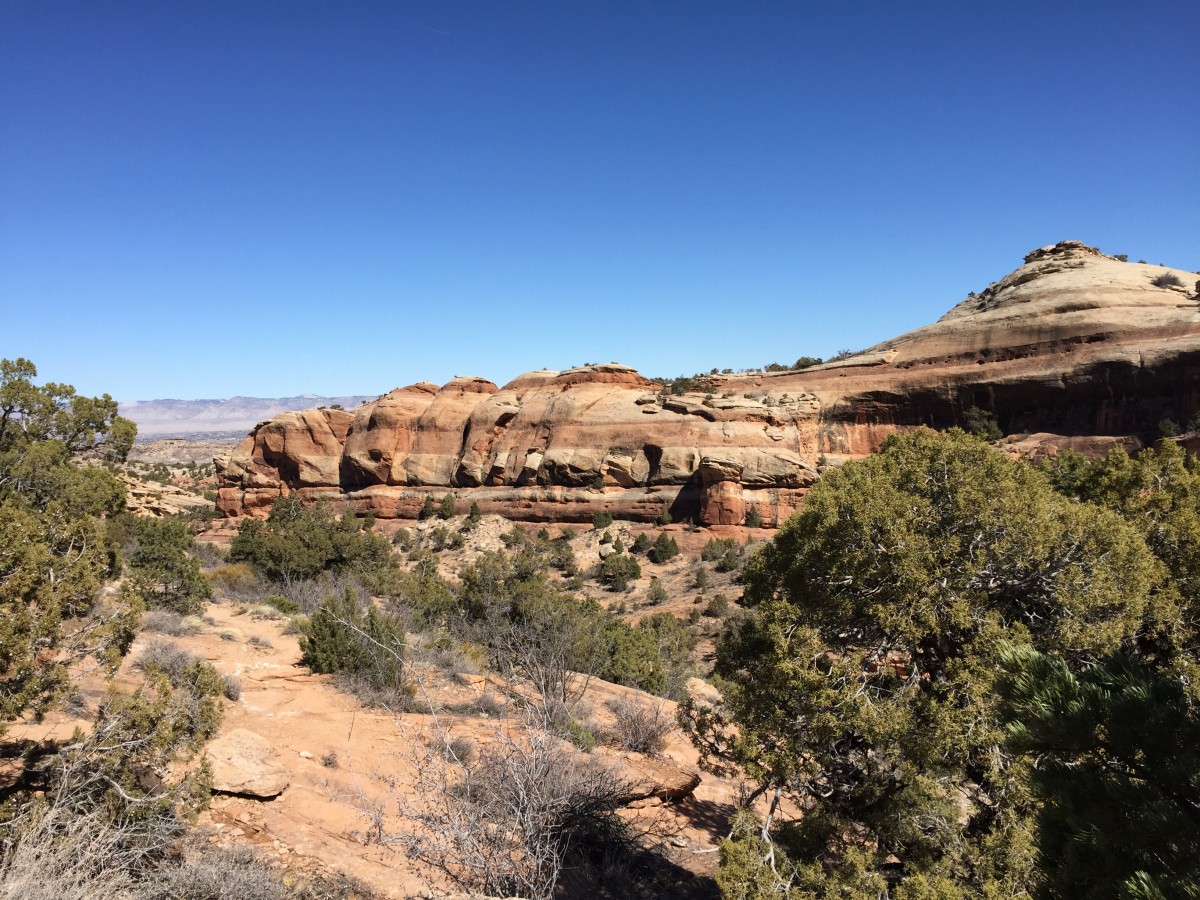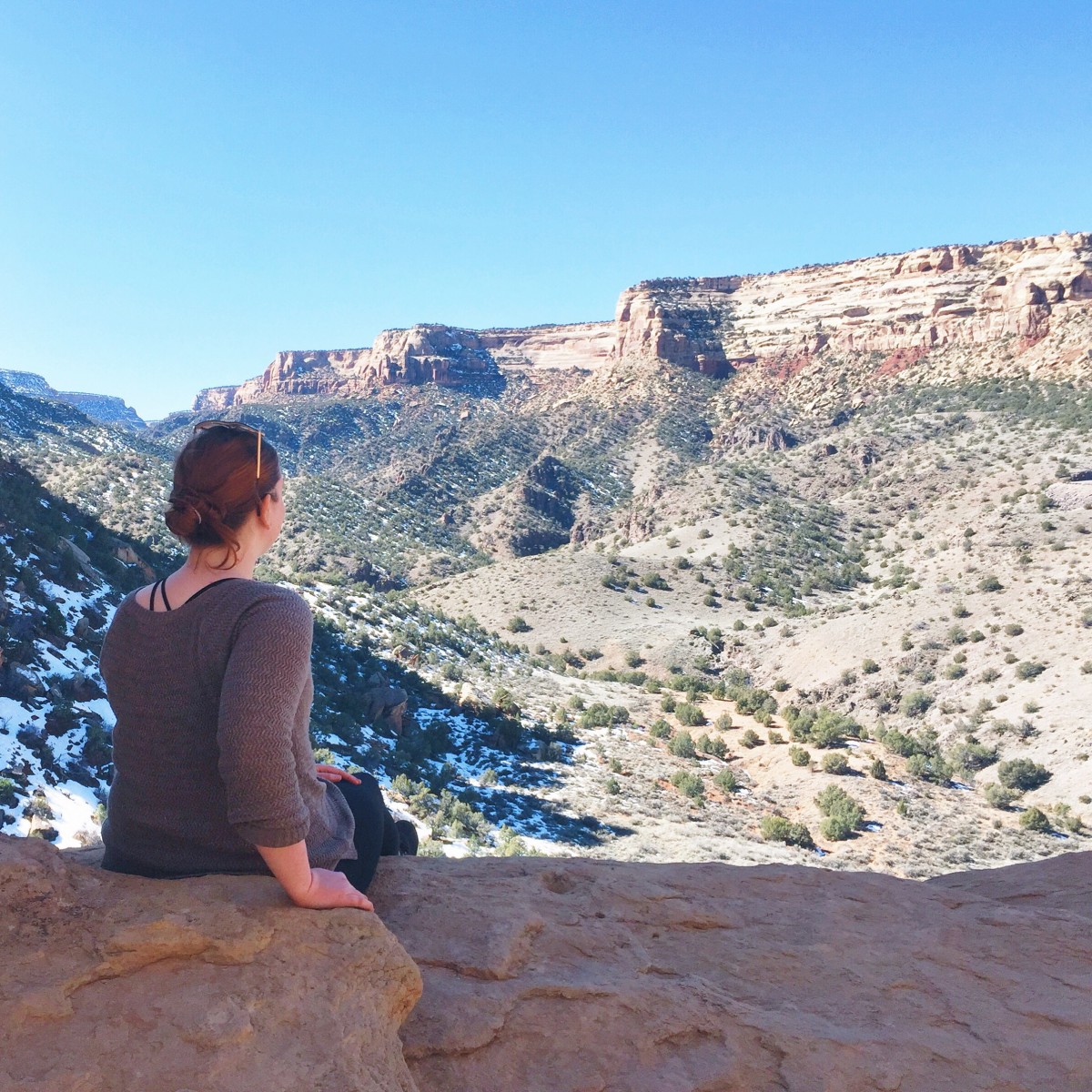 The beauty was truly indescribable. I've loved rock climbing ever since I was a kid and had so much fun scaling hills and hoisting myself up into little look-out spots. Being in nature is so relaxing and calming. And also, a serious adrenaline rush! For someone who isn't much of a thrill seeker, hanging my legs over the side of a cliff for this picture was living on the edge. You better believe I was gripping that rock for dear life. 😉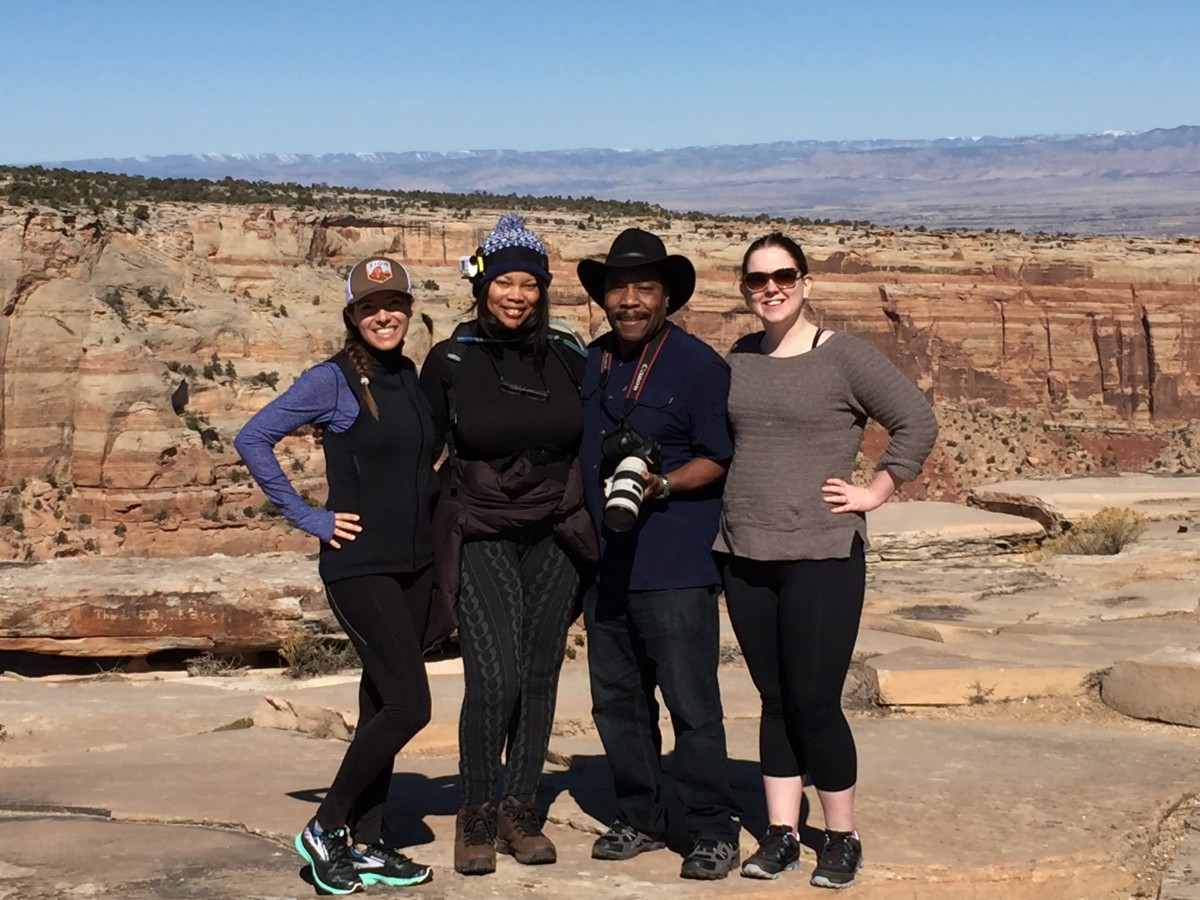 My hiking (and overall trip) companions were the wonderful Jenny, Theresa and Paul. I could not have asked for better people to spend the weekend with. I love with when new acquaintances turn into friends.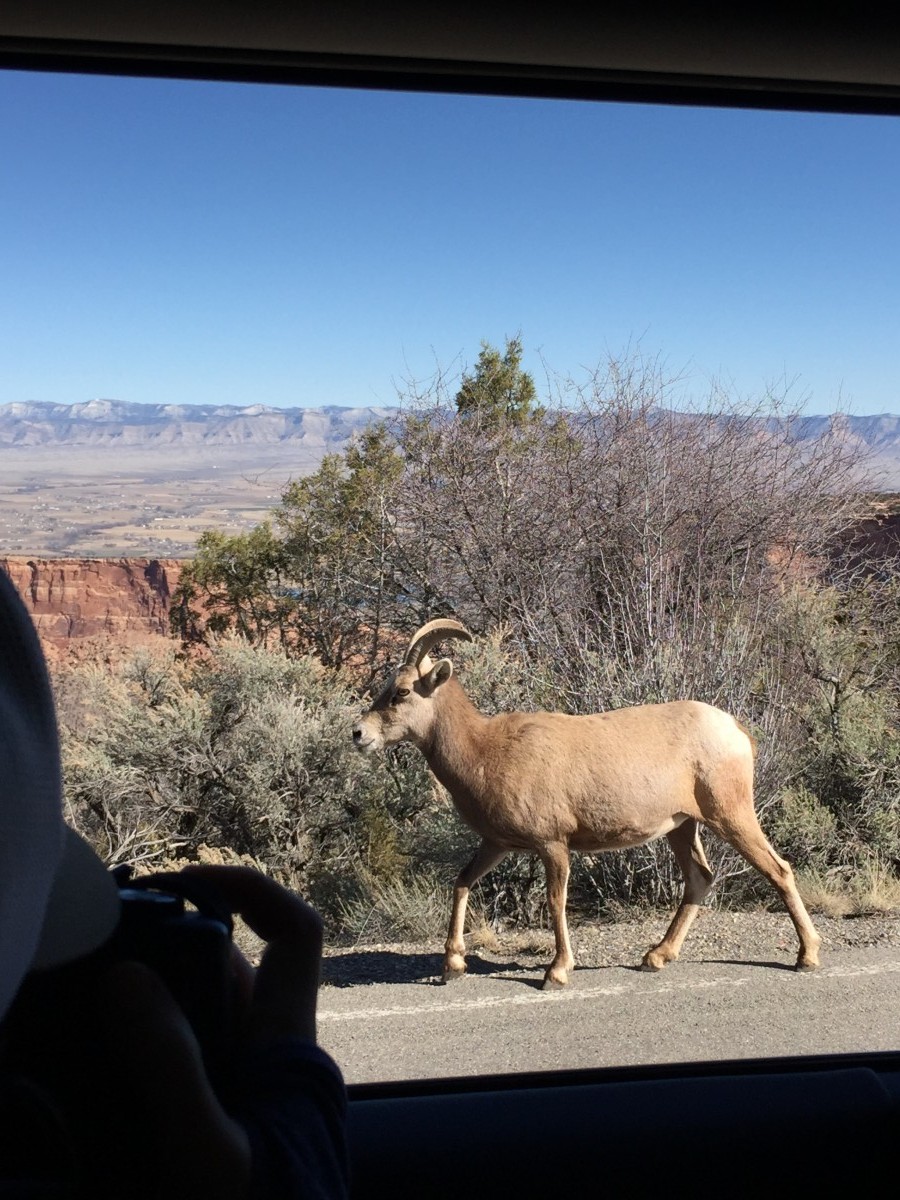 While we were exploring we ran into a Big Horn Sheep! They're supposed to be pretty rare to spot, but this guy was just chilling on the side of the road. He gave zero cares about cars and was booking it with somewhere to be.
Snowboard at Powderhorn Mountain Resort
Growing up in the Poconos, you think I'd be an excellent snowboarder and/or skier. Welp, I'm not. I broke my butt ice skating last year and have been a little gun shy about winter sports ever since. When I found out that part of our weekend activities was snowboarding at Powderhorn Mountain Resort, I decided to put on my big girl pants and suck it up. I was not going to turn down an opportunity to snowboard in Colorado. My goal for the day was not to break my butt again.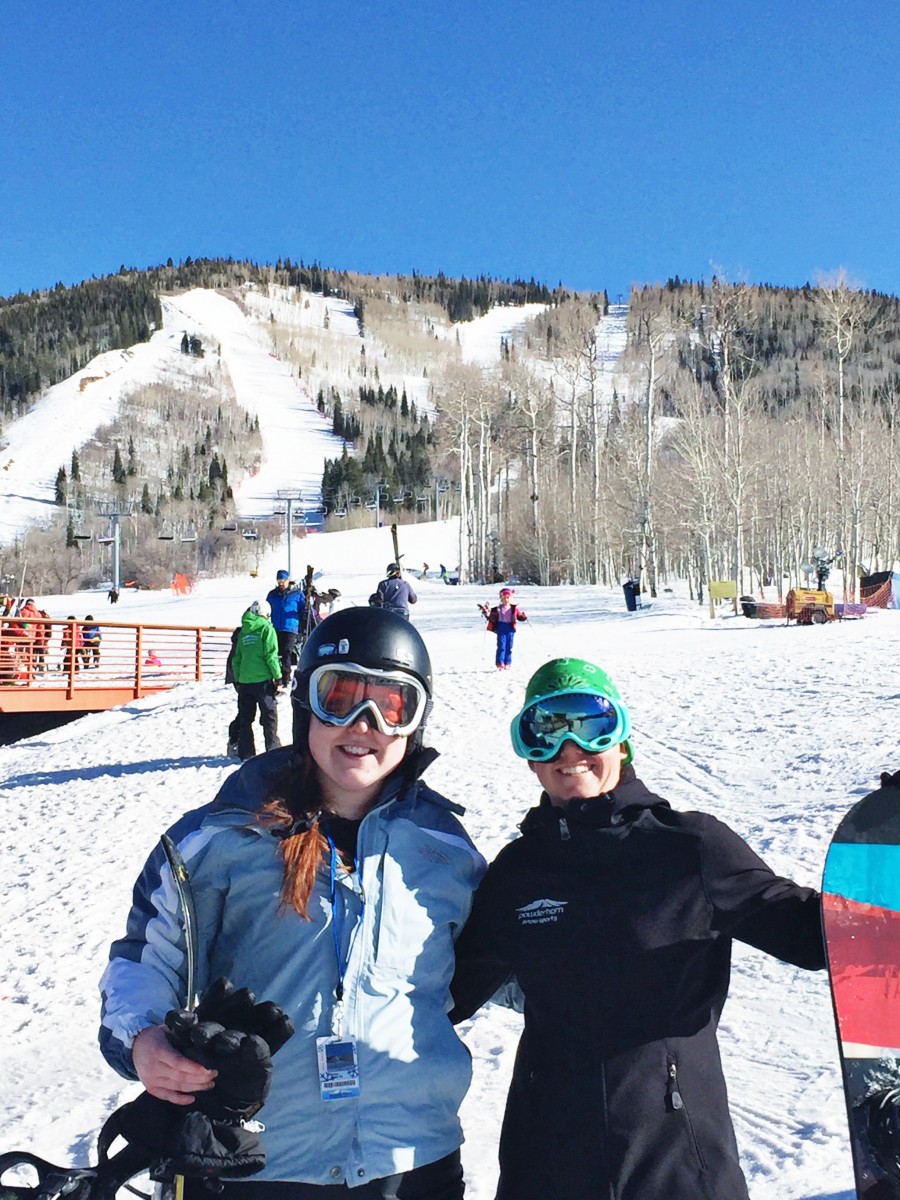 I spent the afternoon getting snowboard lessons from LV. The only snowboard lessons I had before this point were in high school when I was trying to impress my date, a snowboard instructor. Needless to say, I learned nothing about snowboarding on that date. This time lessons were an entirely different experience. LV was amazing at instructing me. She was encouraging, she was motivating, and she was super empowering. I learned how to snowboard, that I wasn't half bad at snowboarding, and that snowboarding is a lot of fun! We spent a good amount of time going over technique before I ever even went up on the mountain. When I did finally go up on the mountain I felt ready and confident that I knew what to do. I couldn't believe how much fun I had snowboarding. It's amazing what a good teacher can do.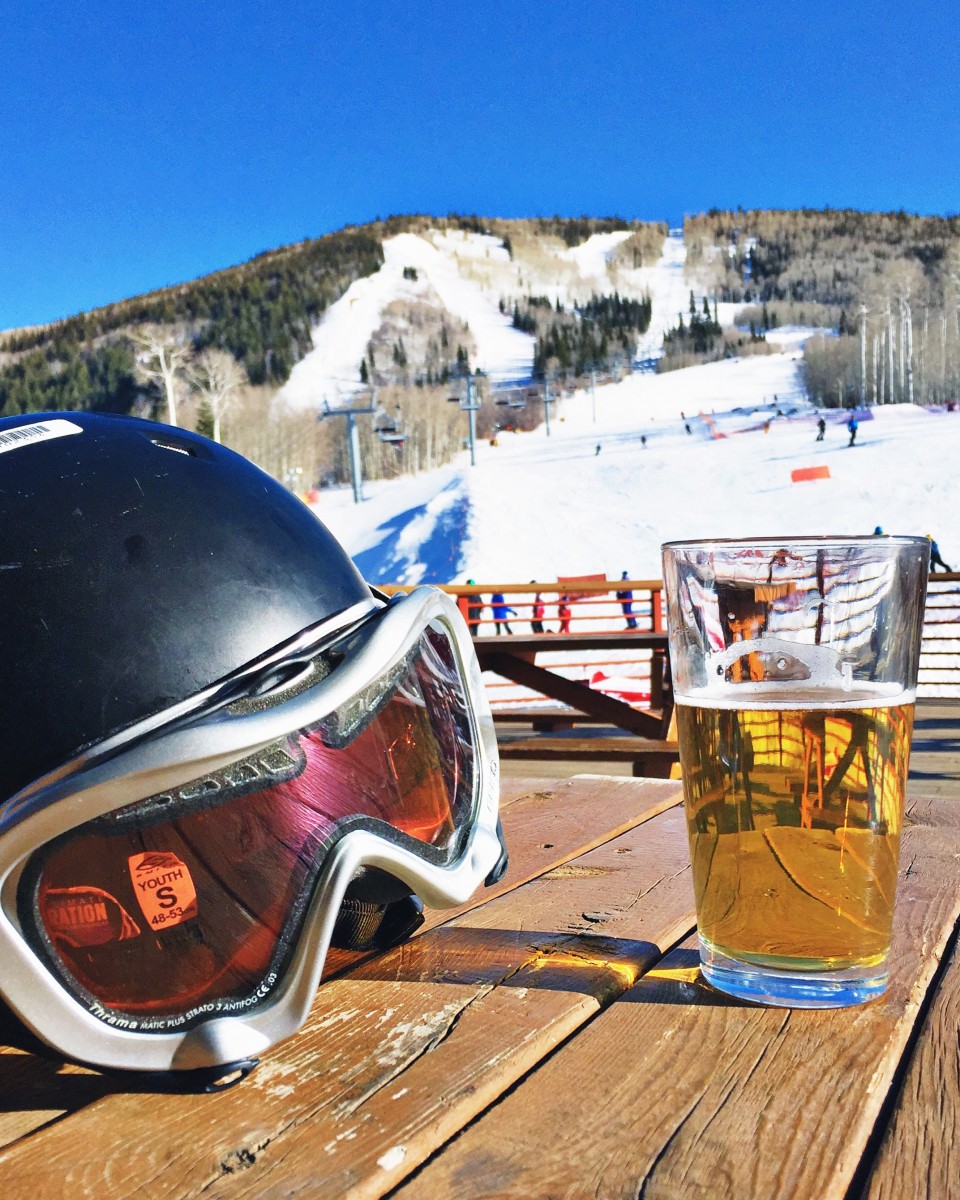 After hitting the slopes I celebrated my success (and the fact I didn't break my butt!!) with a few beers. They were very well earned!
Walk downtown and explore the shops and nearby riverfront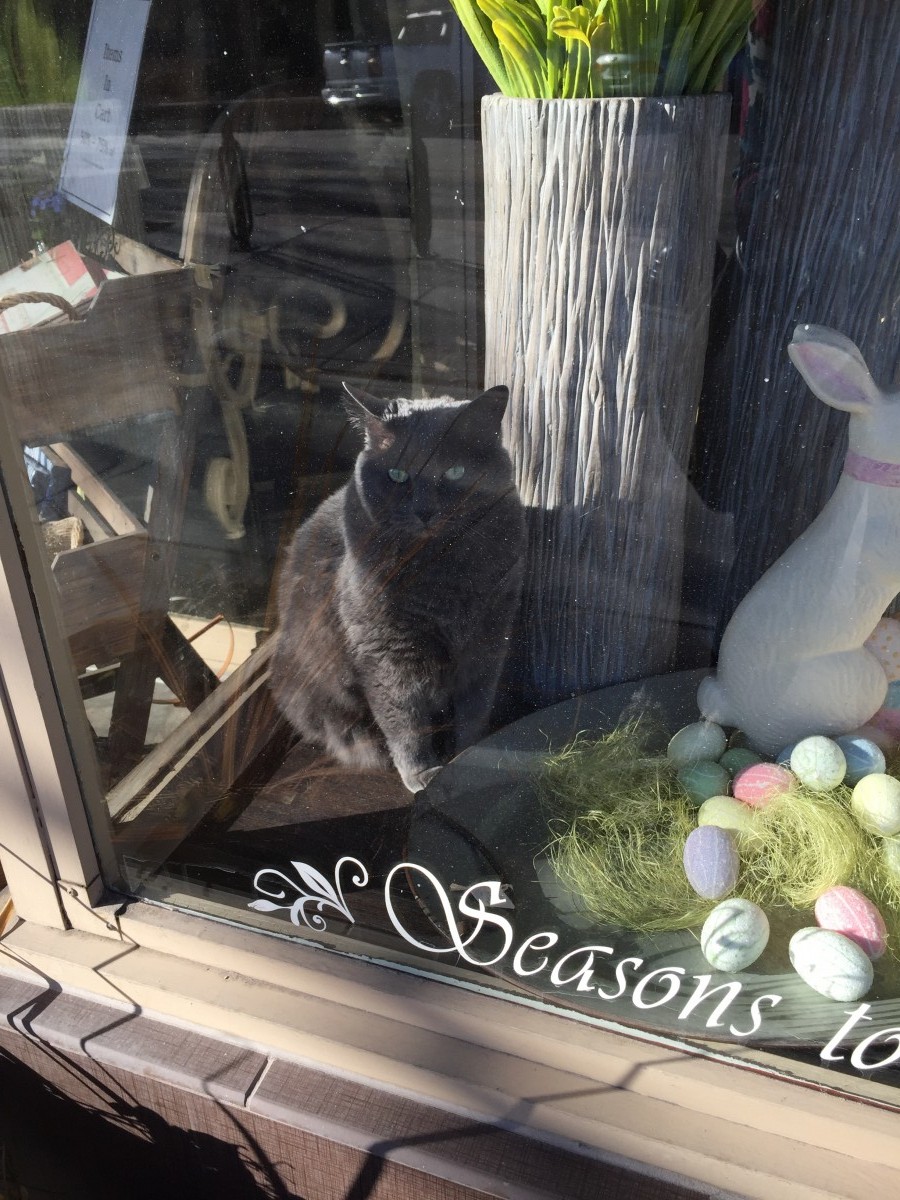 Grand Junction has a super cute downtown. There are stores for every shopper and artwork on every corner. It's a lovely little place. I spent a lot of time walking up and down the streets as I picked up souvenirs for Josh and myself. It's a great way to spend an afternoon.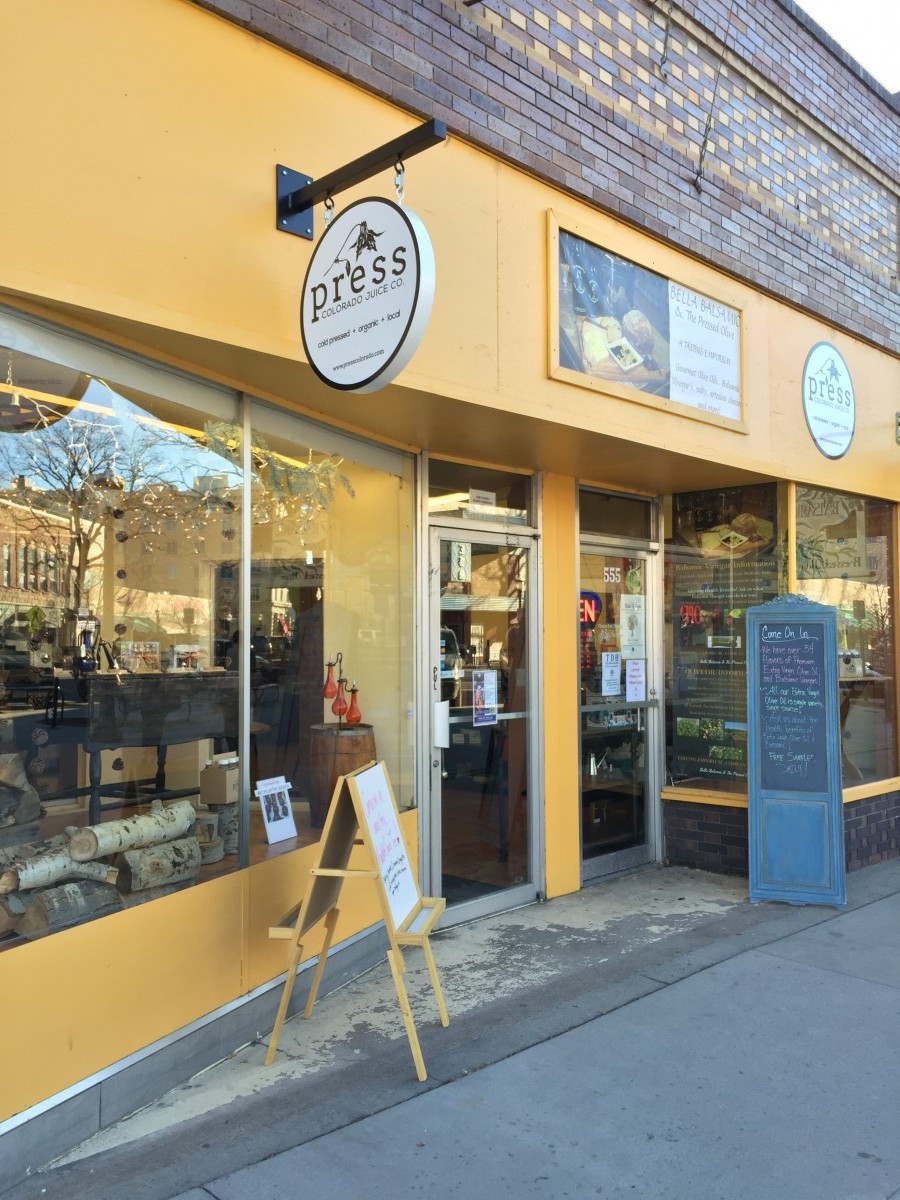 One of my favorite shops was Press, a local organic juice store. The owner was so nice and let me sample all the juices, told me about the juicing process, and then recommended all the other shops I needed to go check out and try various items from. The people I encountered during my weekend in Colorado were truly some of the friendliest people I've ever met.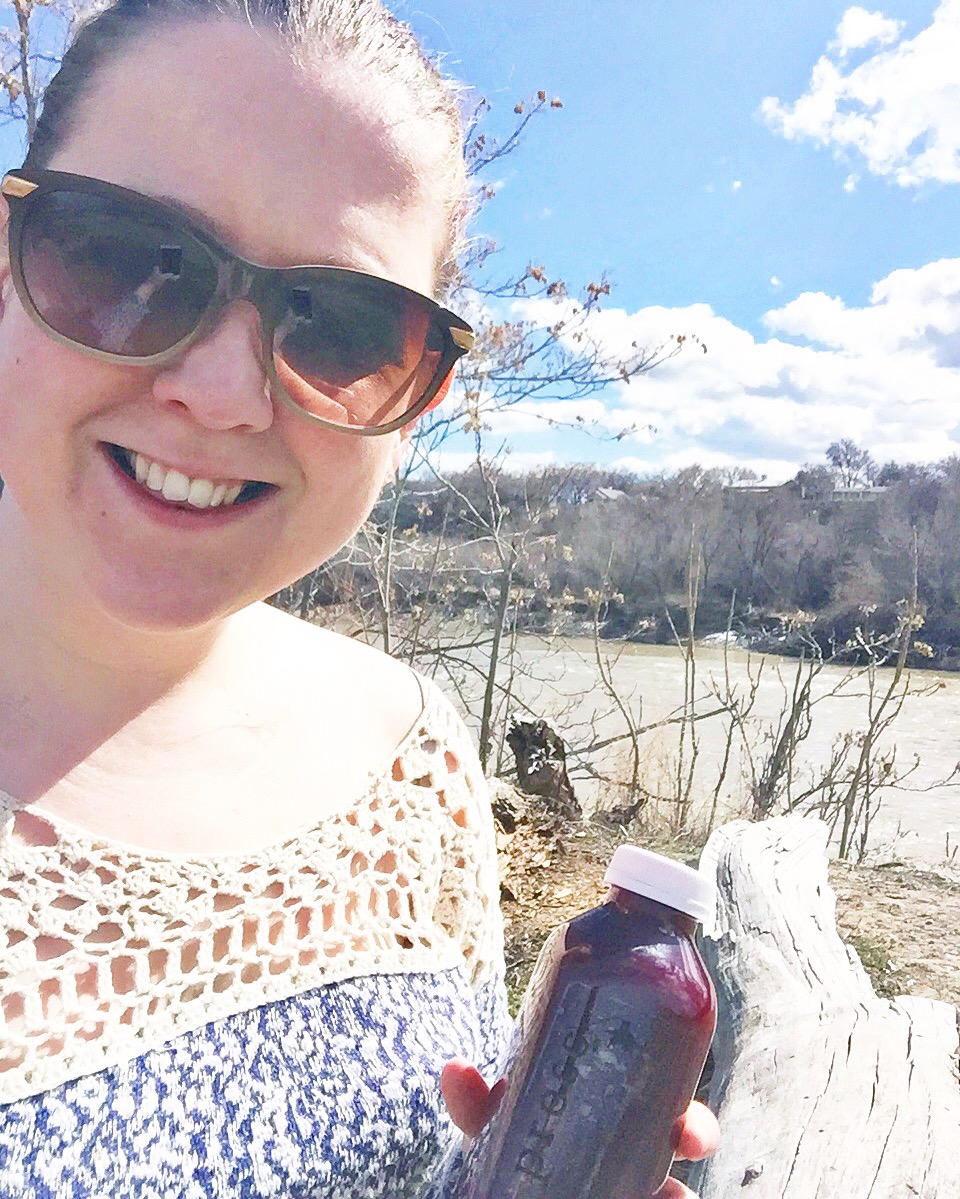 I picked up one of the Press juices and took it on a walk along the riverfront one sunny afternoon. The weather was absolutely perfect with clear blue skies.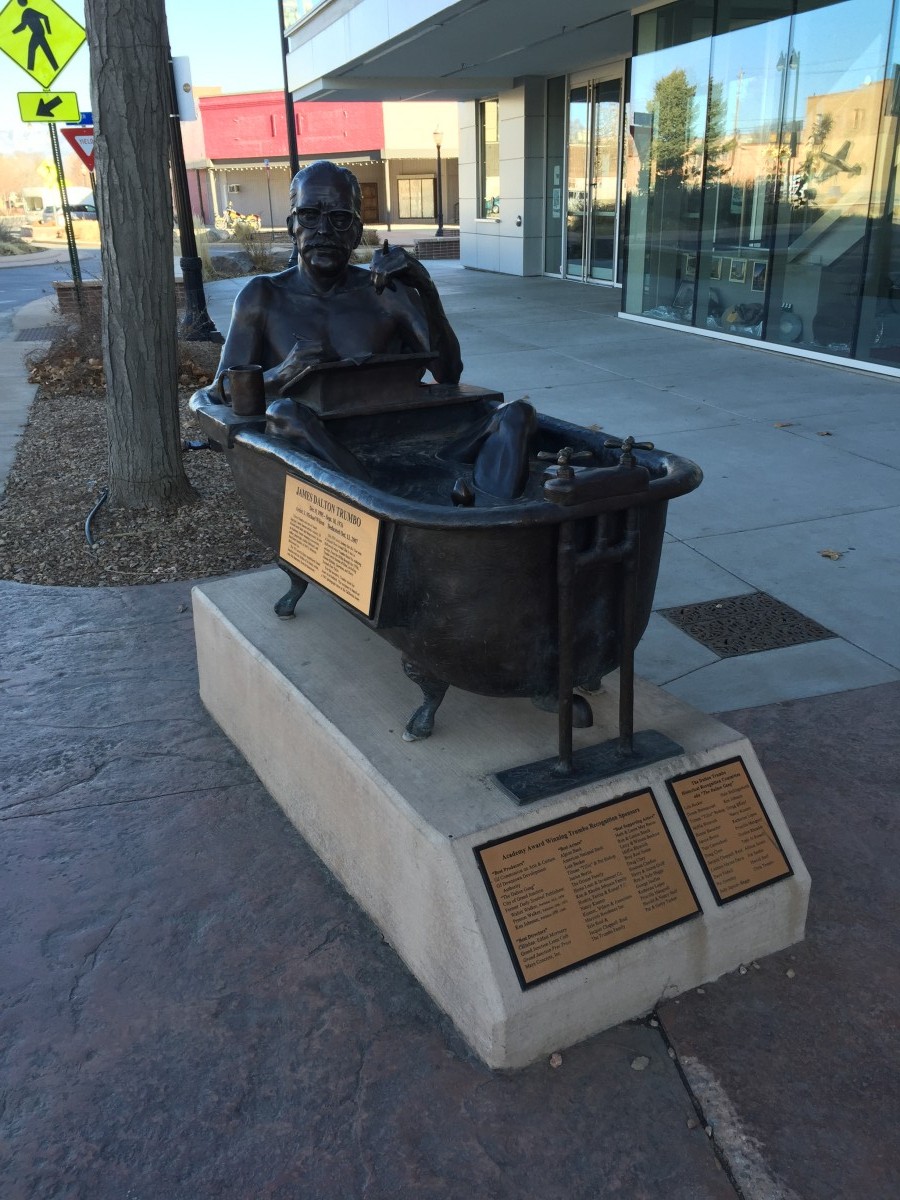 Something I got a kick out of was all the artwork around town. There's a statue on every street corner and they apparently change all the time.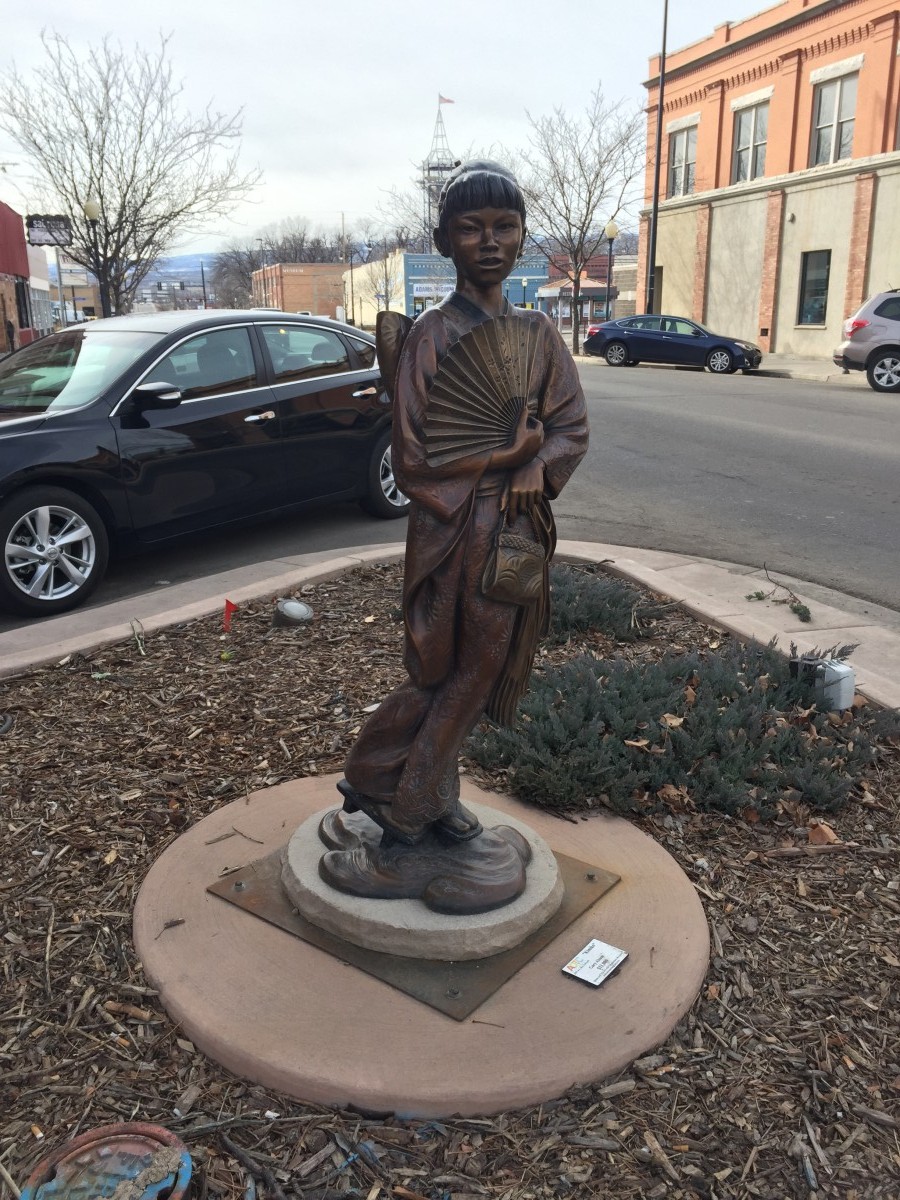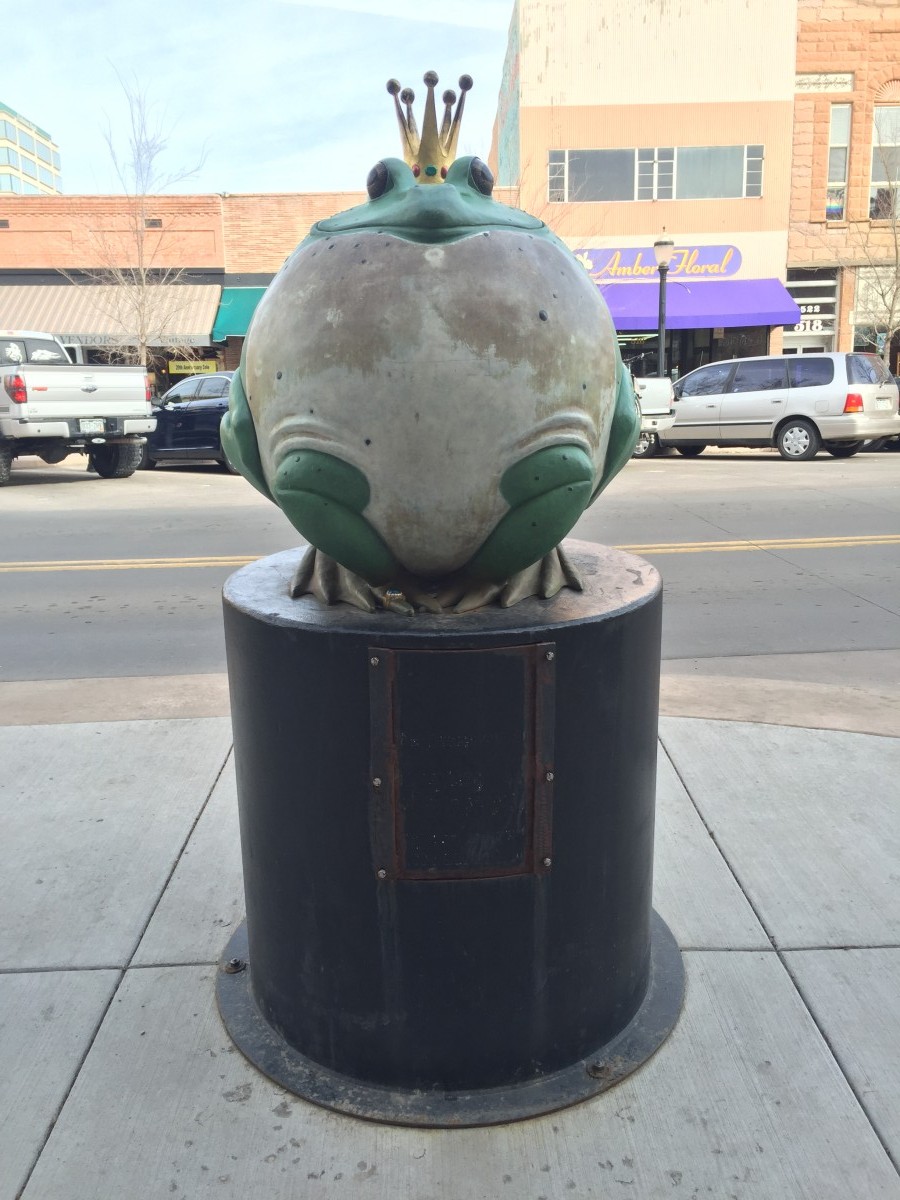 This frog is my favorite. 😀
Taste wine in Palisade
Grand Junction is Colorado's Wine Country. Reason number 3,384 to love this place. We spent an afternoon wine tasting at the various wineries in Palisade and had an absolute blast. I sampled a lot and picked up a few bottles for Josh and I to enjoy back home.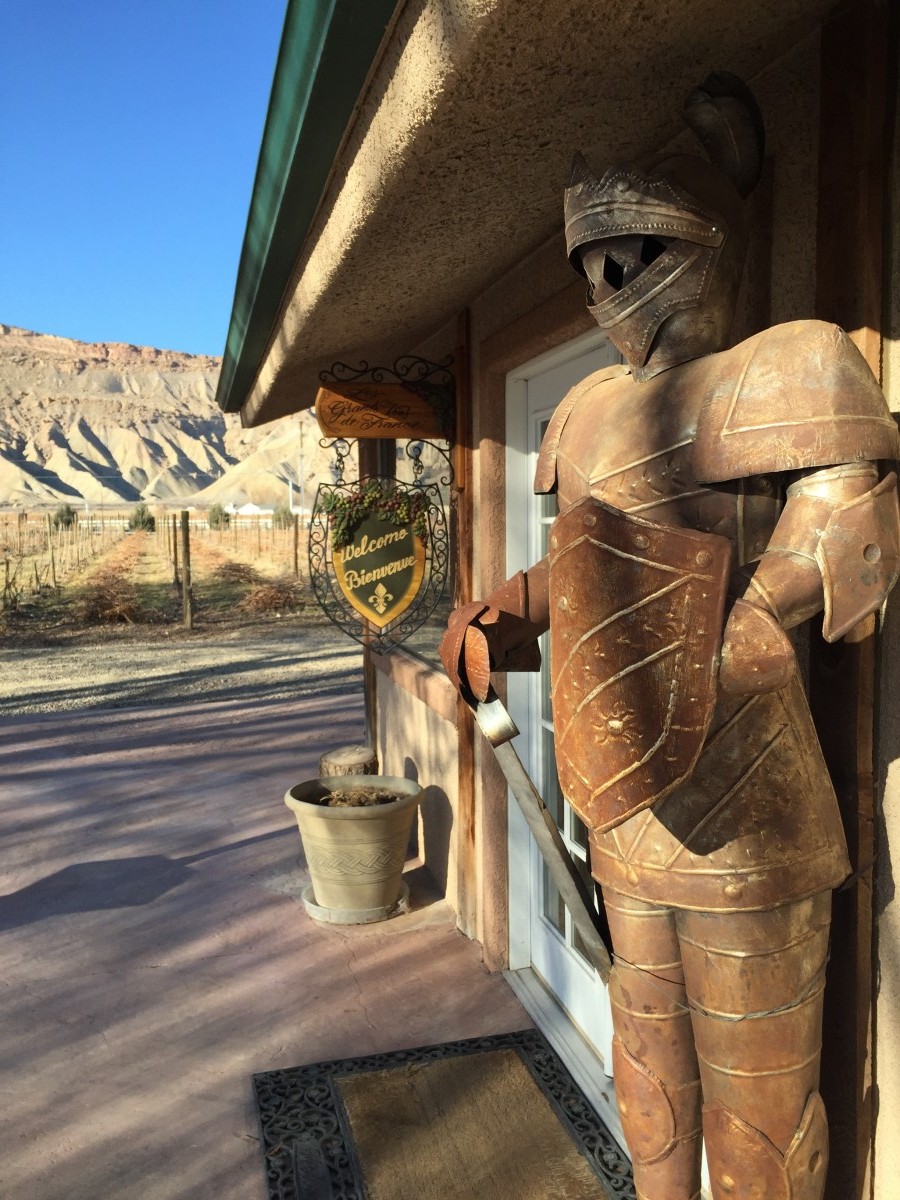 I loved this winery at the base of a mountain. So beautiful, and the home of my favorite wines on the tour.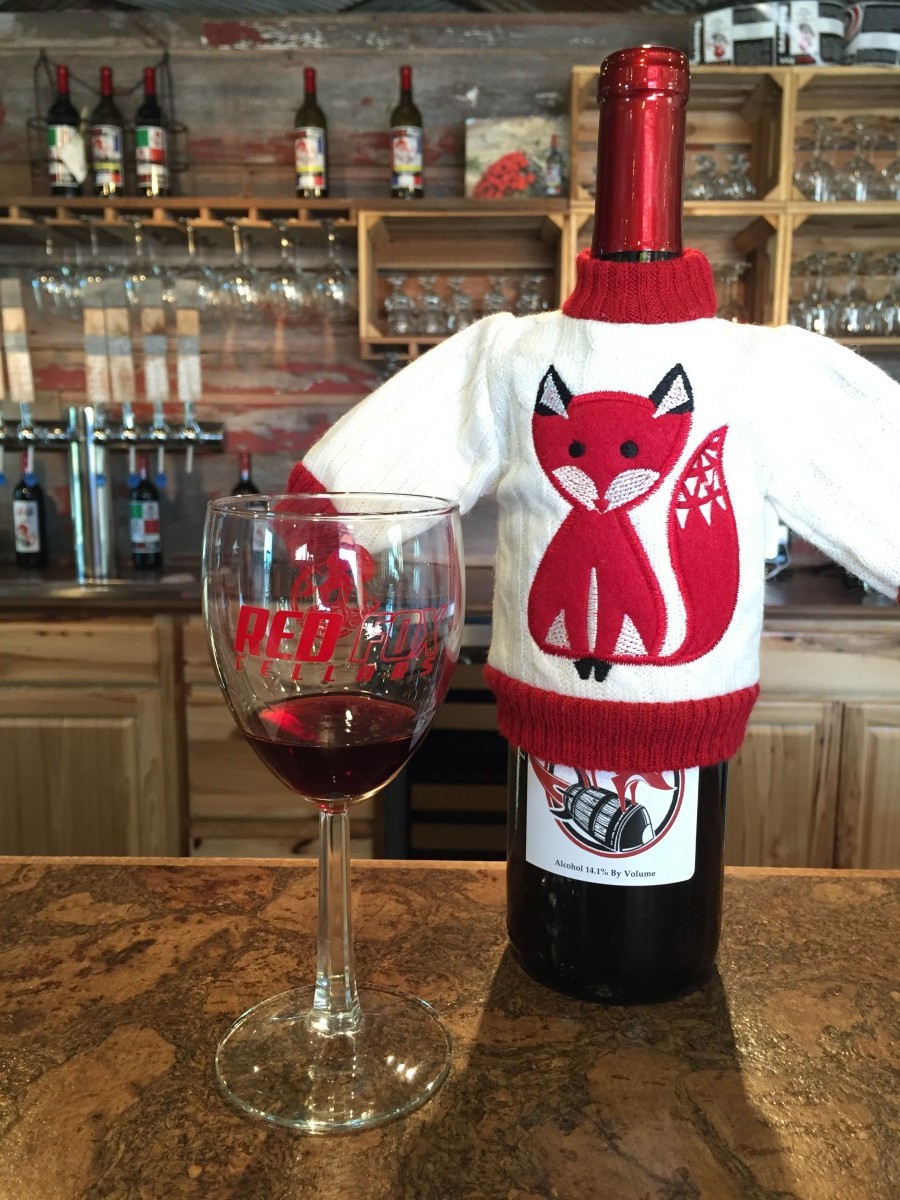 How adorable is Red Fox Cellar's wine sweater?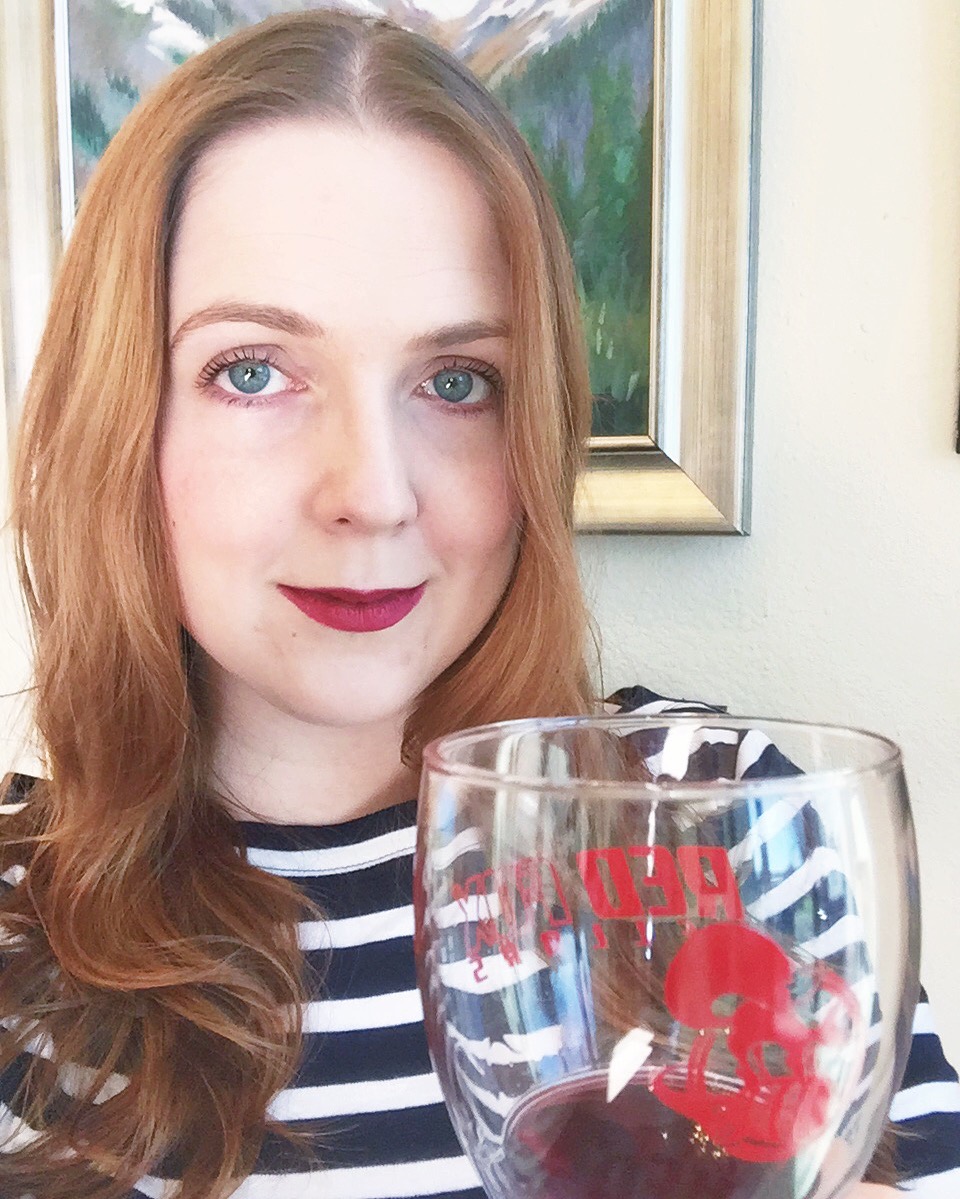 I love it when my lipstick matches my wine. 😉 Cheers to a wonderful trip!
And that concludes my time in Grand Junction. Like I said, I did a lot! Make sure to check back tomorrow to see where we ate. You guys know I'm all about the food!
Questions of the Day: Have you ever been to Grand Junction? Does Grand Junction seem like a place you would enjoy? What activity would you most want to do in Grand Junction? 
Thanks to Visit Grand Junction for covering all of my travel and expenses on this trip!