Hey everyone! Long time no talk! I got back from California at 1am last Friday morning and had to work that same day. Add in writing daily sponsored posts while on a trip with a time zone difference, horrible/no wifi, and all-day activities focused on wine and I decided to scrap the posts I had planned for Friday and Saturday in favor of sleep. It was an excellent decision for my mental health and one my body really appreciates.
My trip to California was SO much fun. If you have been following along on Twitter and Instagram you know I want to move to Carmel and wake up to the sound of the ocean every day. It's basically paradise there. I'll be recapping the entirety of my trip next week so make sure to check back for tjat. I've got some other fun things planned for this week!
Starting with: Weekend Snapshots! This was a really laid back weekend that was so needed. Read on to find out what I was up to, and don't forget to link-up at the end of this post!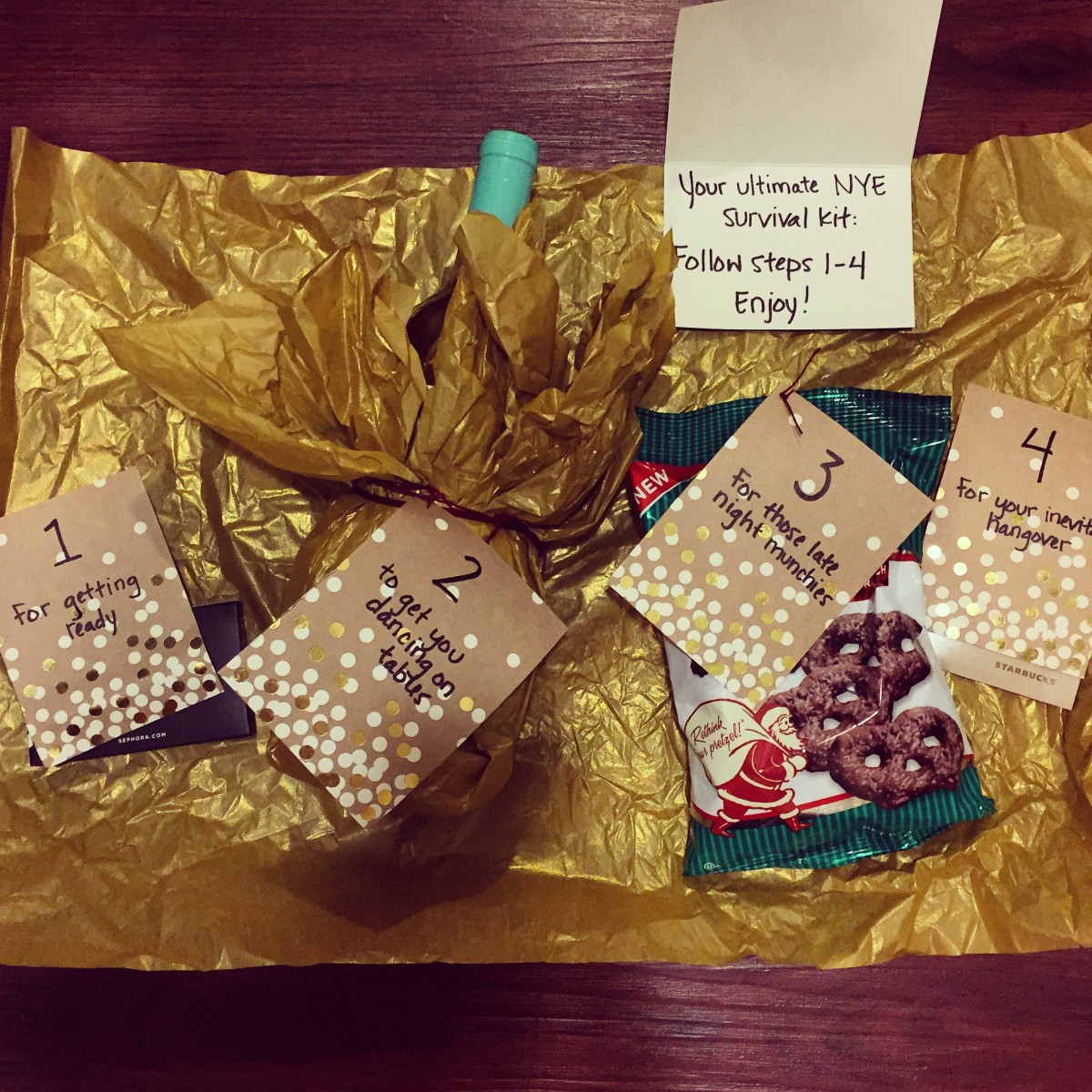 Friday after work Molly hosted a girls Christmas party. I didn't get to snap any pictures of the festivities because I was a zombie from my trip, but it was a lot of fun. We did a White Elephant gift exchange and I get the best gift ever from Joanna. I don't know if any of these goodies will actually last until New Years!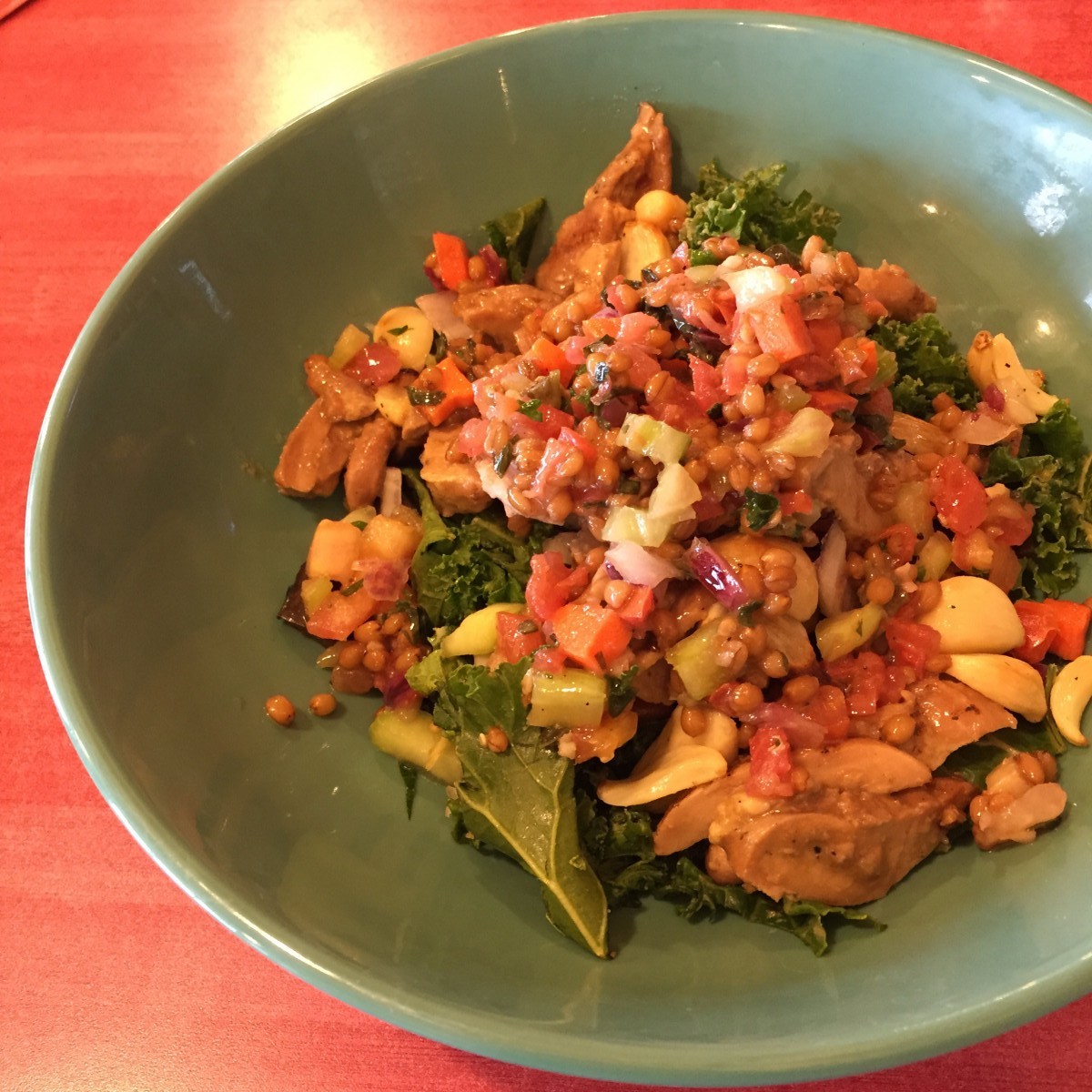 Saturday, after I slept until noon, Josh and I hit up Whole Foods to get some food in the house. I found out my husband had been surviving on protein bars the entire week…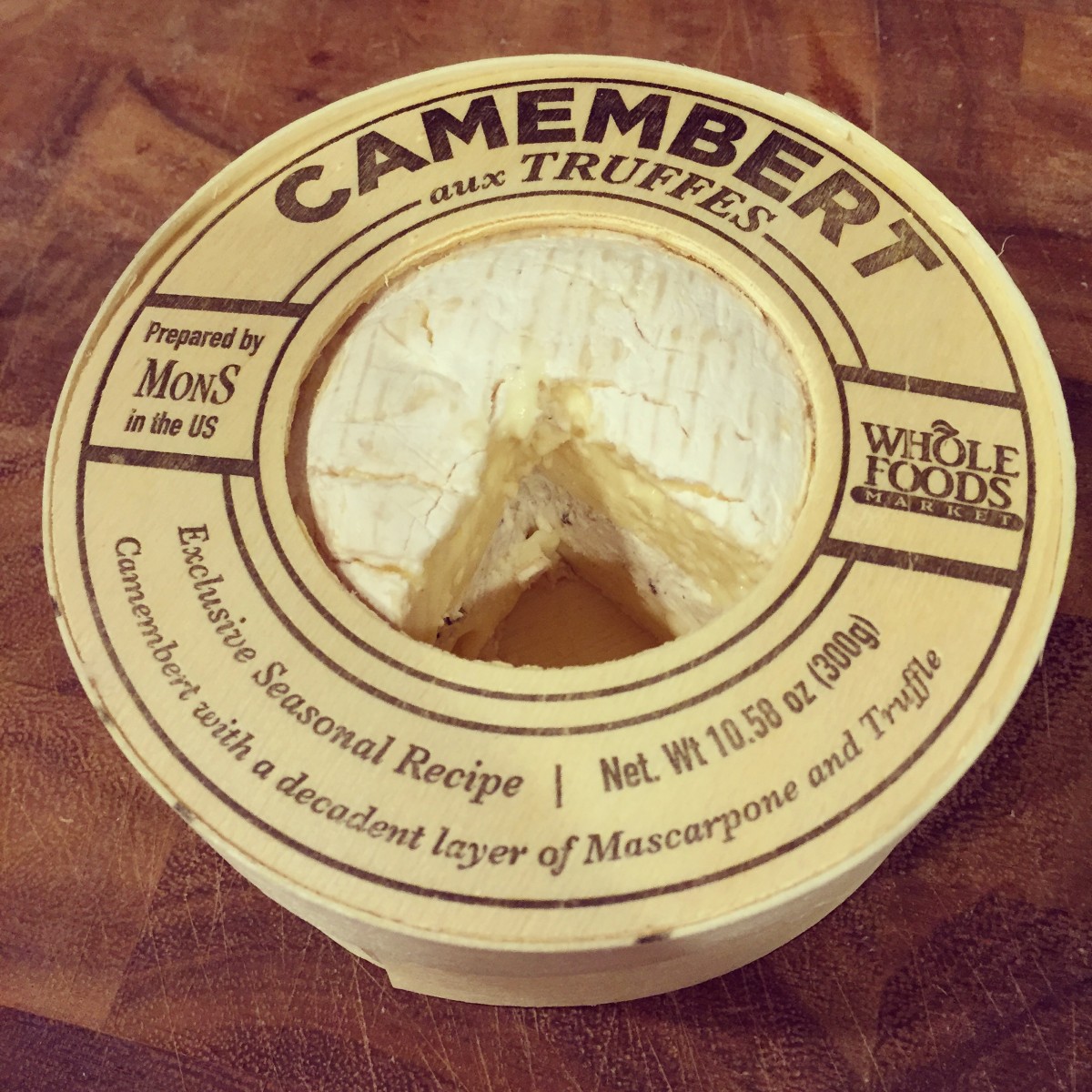 I also picked up this seasonal cheese after reading rave reviews about it. I'm pretty sure Josh was about to faint when he saw the $40 price tag, but I was really excited, and pointed out it was currently $10 off its original price of $50. It's the little things, right?
Anyways, I'm sharing this cheese story because this cheese is the absolute smelliest cheese I've ever come across in my life. Our whole apartment reeks. Josh wants to kill me. But the cheese is absolutely fabulous. I can't stop eating it. If you're looking to blow some money on good cheese and don't have a super sensitive nose, I highly recommend this one. 😉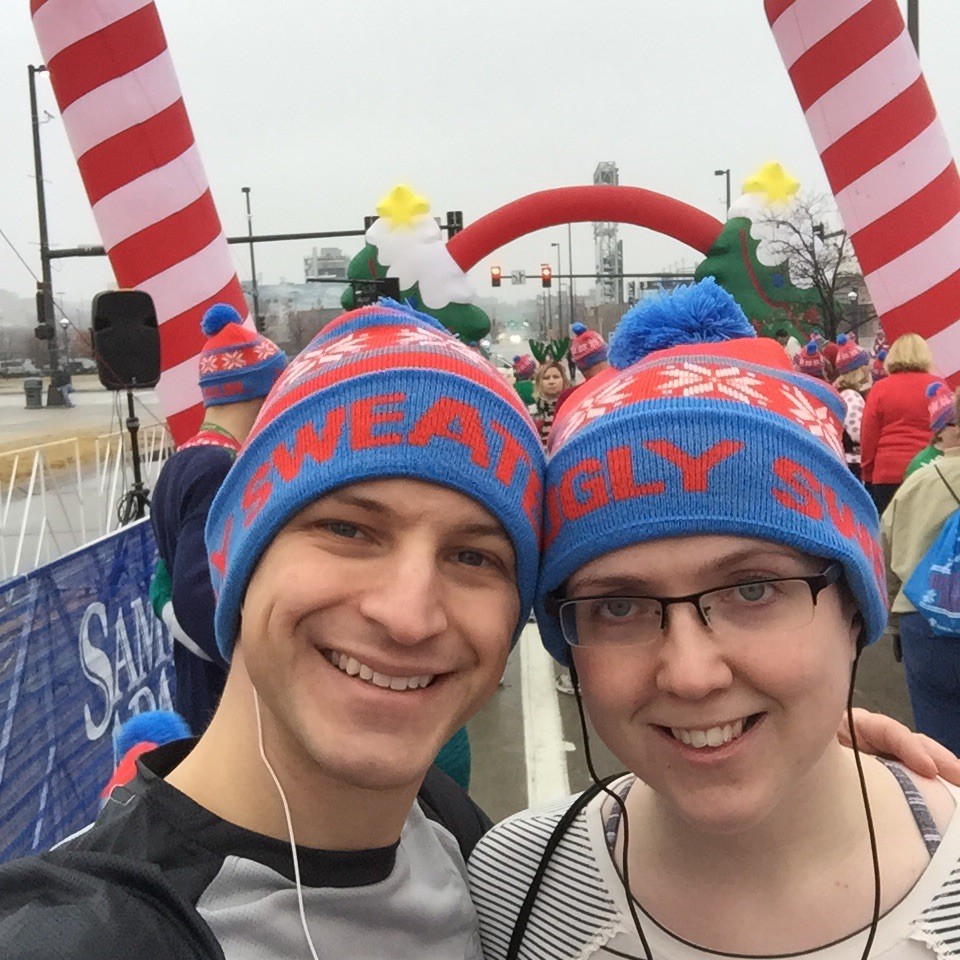 Our Sunday started off with the Ugly Sweater Run! In full disclosure I was so tired I was perfectly fine to skip this race and sleep the day away. But Josh was so excited, and we signed up, so I was making this happen. Unfortunately our penguin sweaters from last year were MIA so we looked like scrooges while the rest of the runners were in their Christmas finest. Thank goodness for the hats we got at packet pickup to wear!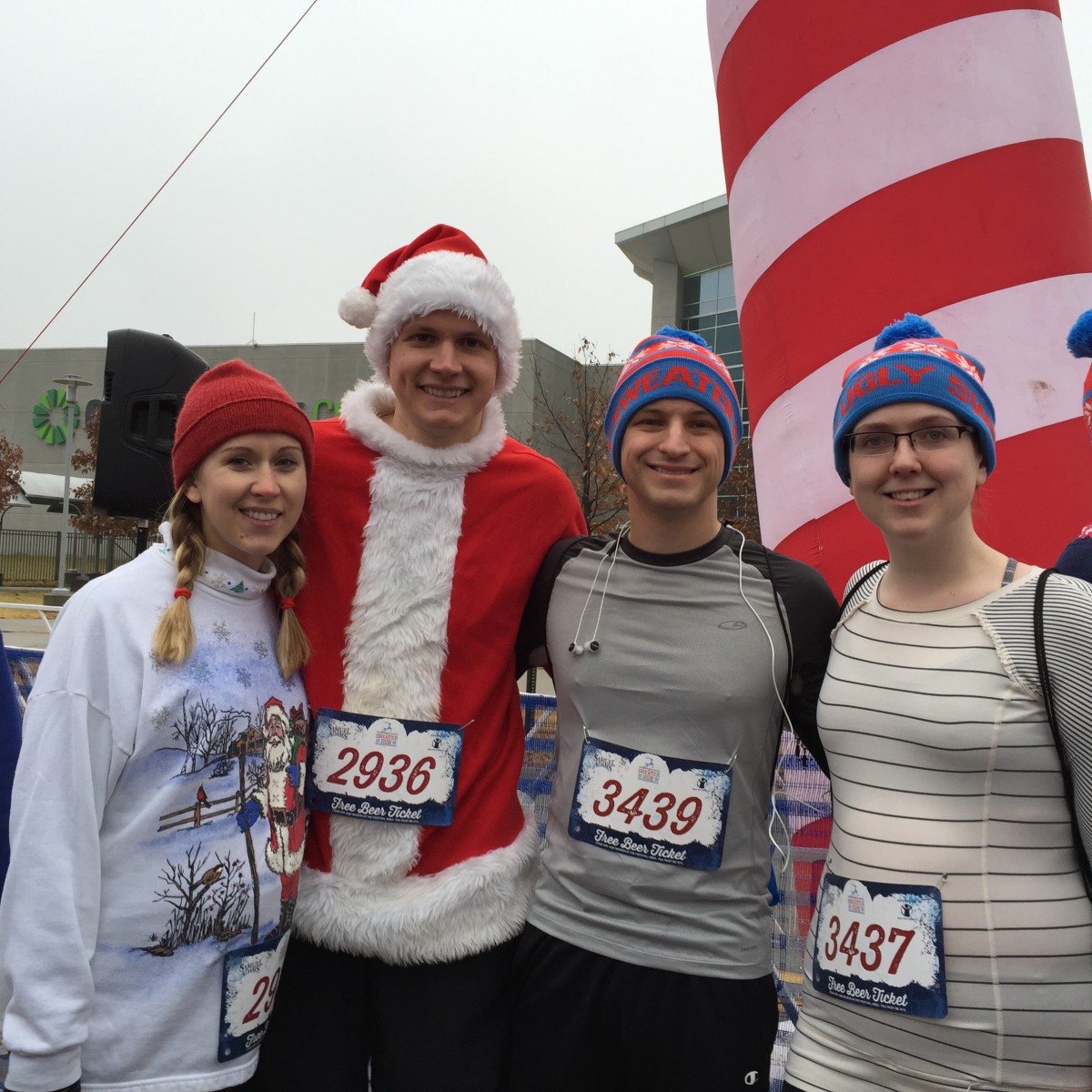 We were getting ready to start and we ran into Jeff and Joanna! Neither of us knew the other was racing. It was too funny.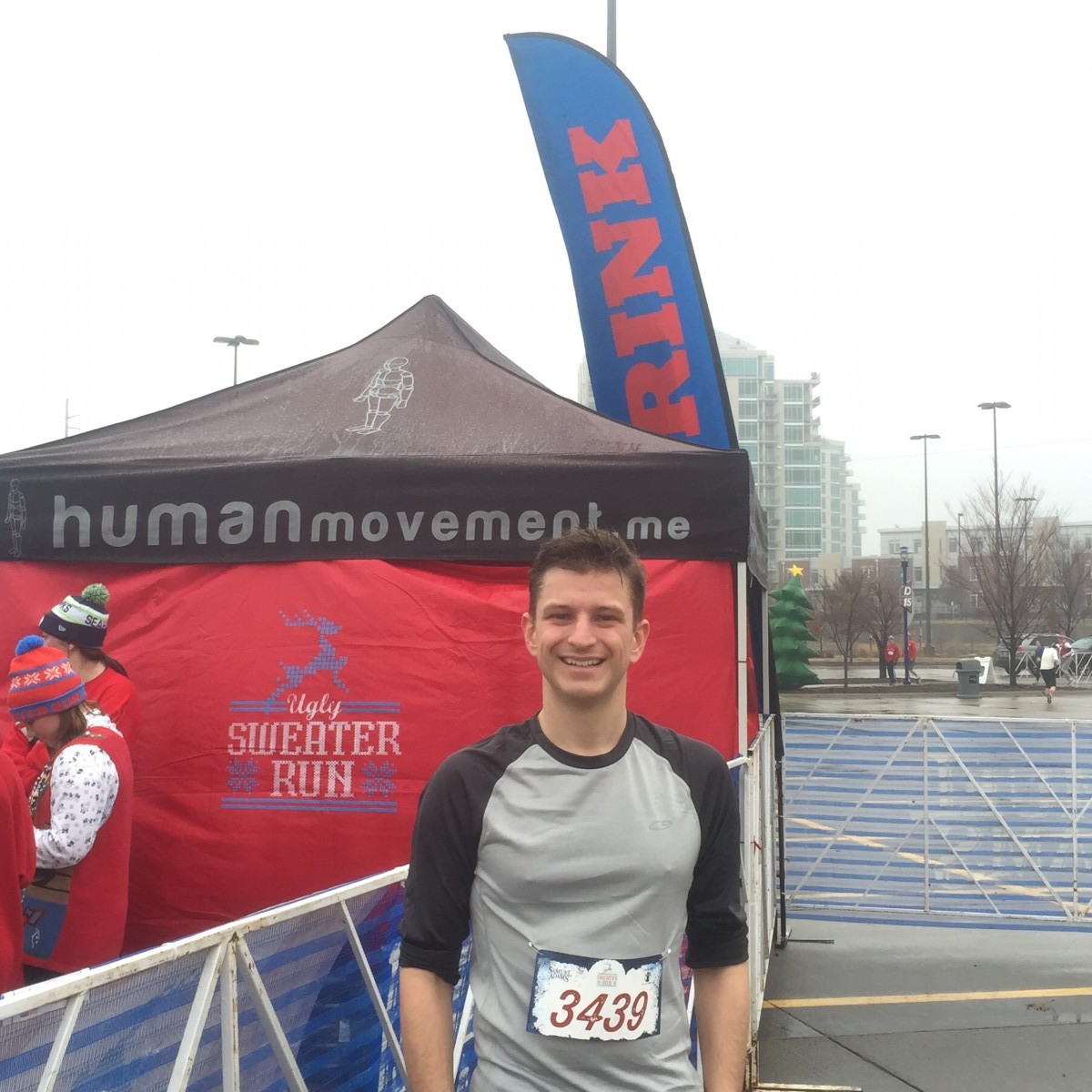 Josh after his second Ugly Sweater Run race. The weather was great. It was a little wet, but I'll take 55 degrees over the 19 degrees we had last year any day.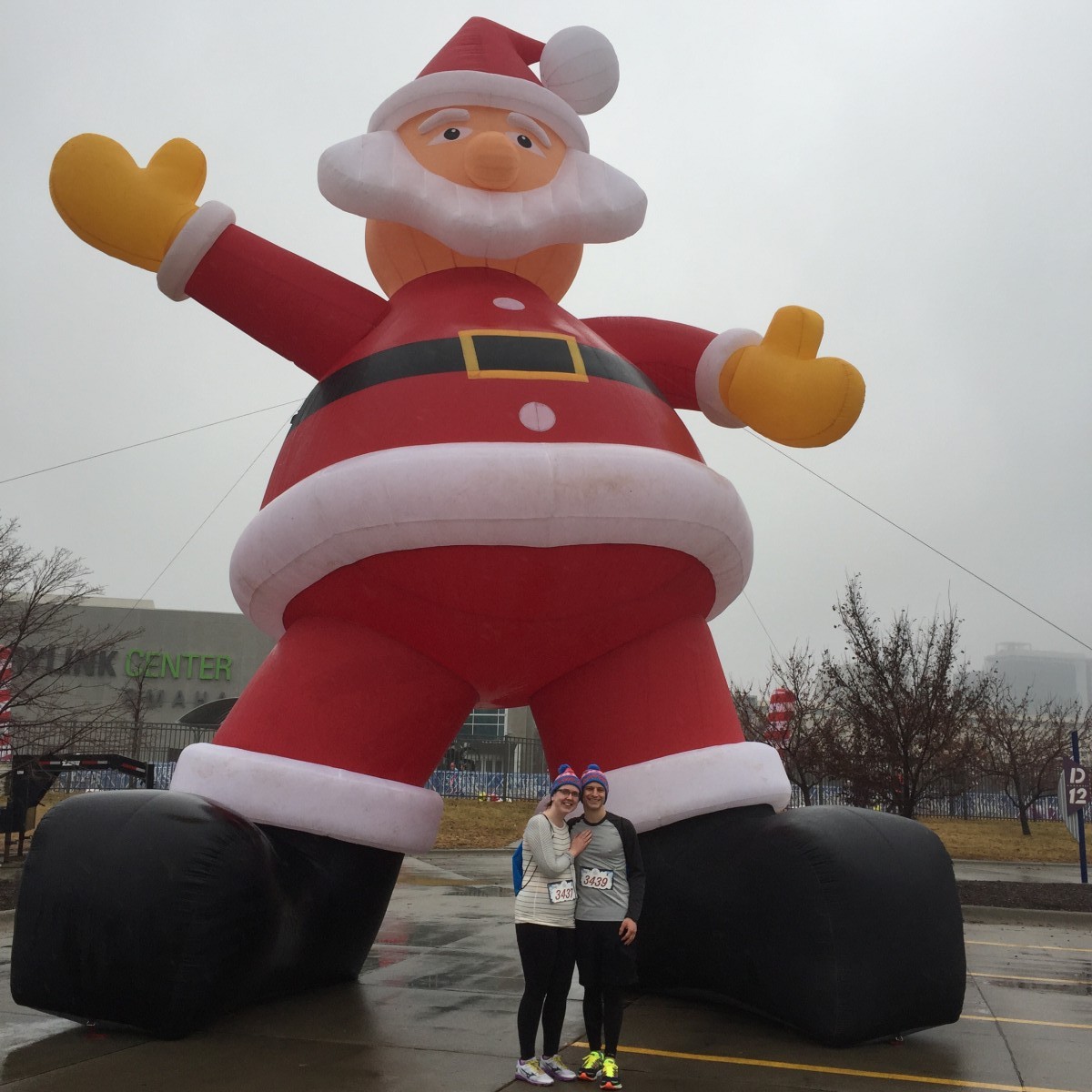 After enjoying our complimentary beers (Sam Adams for him and Angry Orchard for me) we got a picture in front of the giant Santa and started our trek home.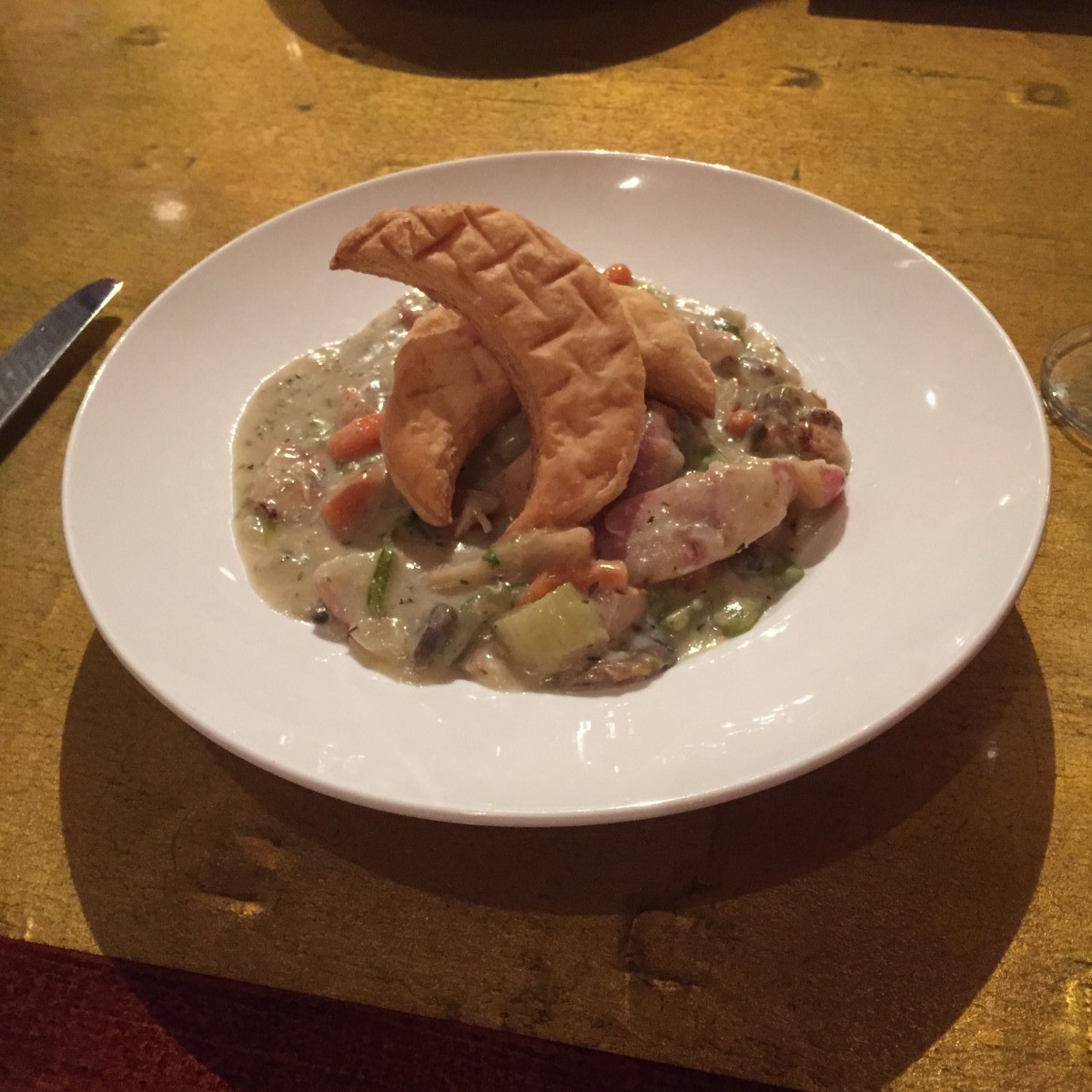 We noticed the Liberty Tavern on our way home and decided to try a new-to-us restaurant. This chicken pot pie hit the spot!
And that was our weekend! I'm glad I got the chance to relax because I have a busy week coming up. I can't wait to tell you all about it!
Questions of the Day: What was the highlight of your weekend? Have you run an Ugly Sweater race before?