Hey everyone! Happy Monday! How was your Valentine's Day weekend? Mine was wonderful. This was the kind of weekend I didn't want to end. Don't forget to link up to your weekend recap at the end of this post!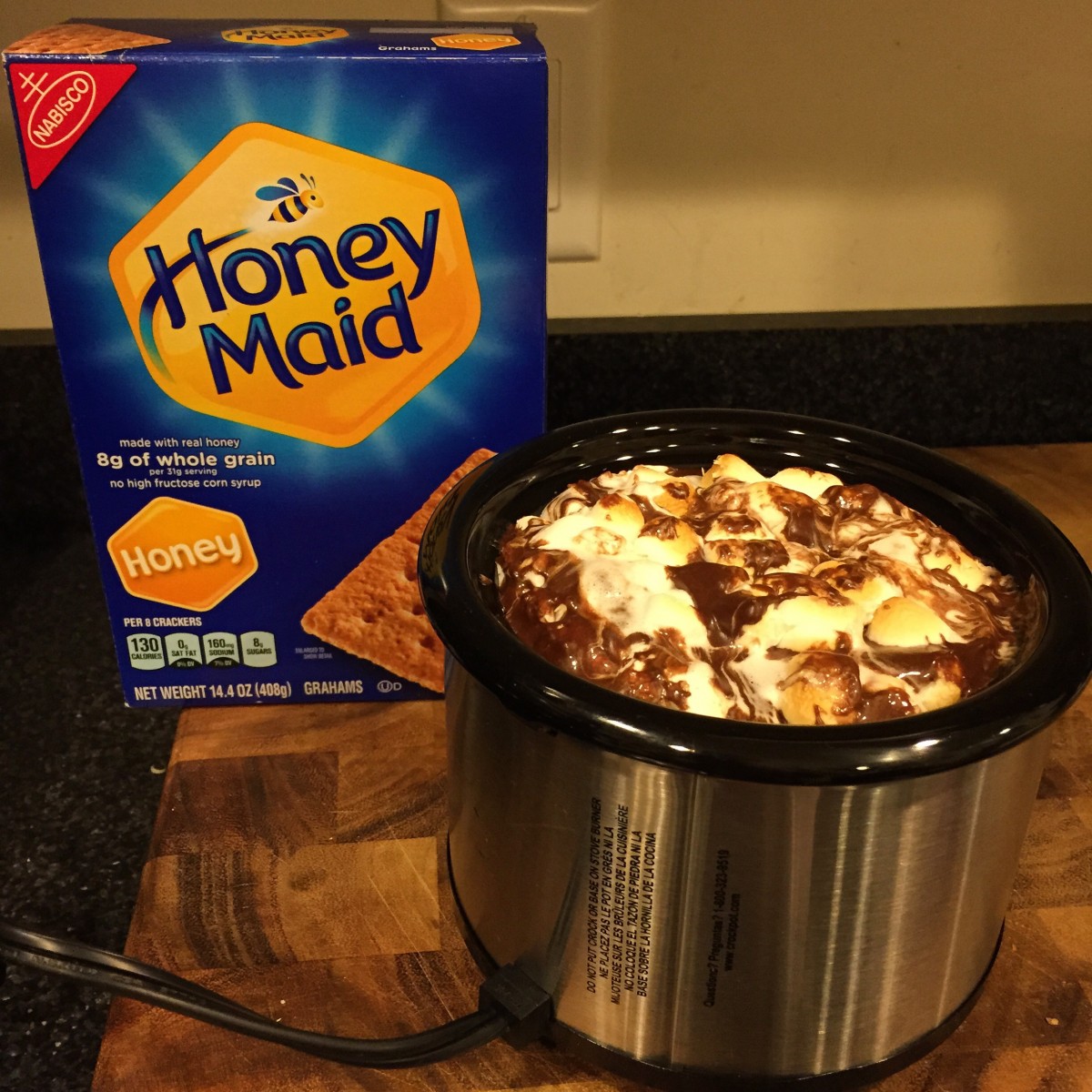 My Valentine celebrations started at work on Friday. Everyone brought in a different sweet treat to share with each other. I brought in this S'mores Crack Dip. It was incredible and so easy to make. I definitely plan on making this again. It tasted just like fire-roasted s'mores!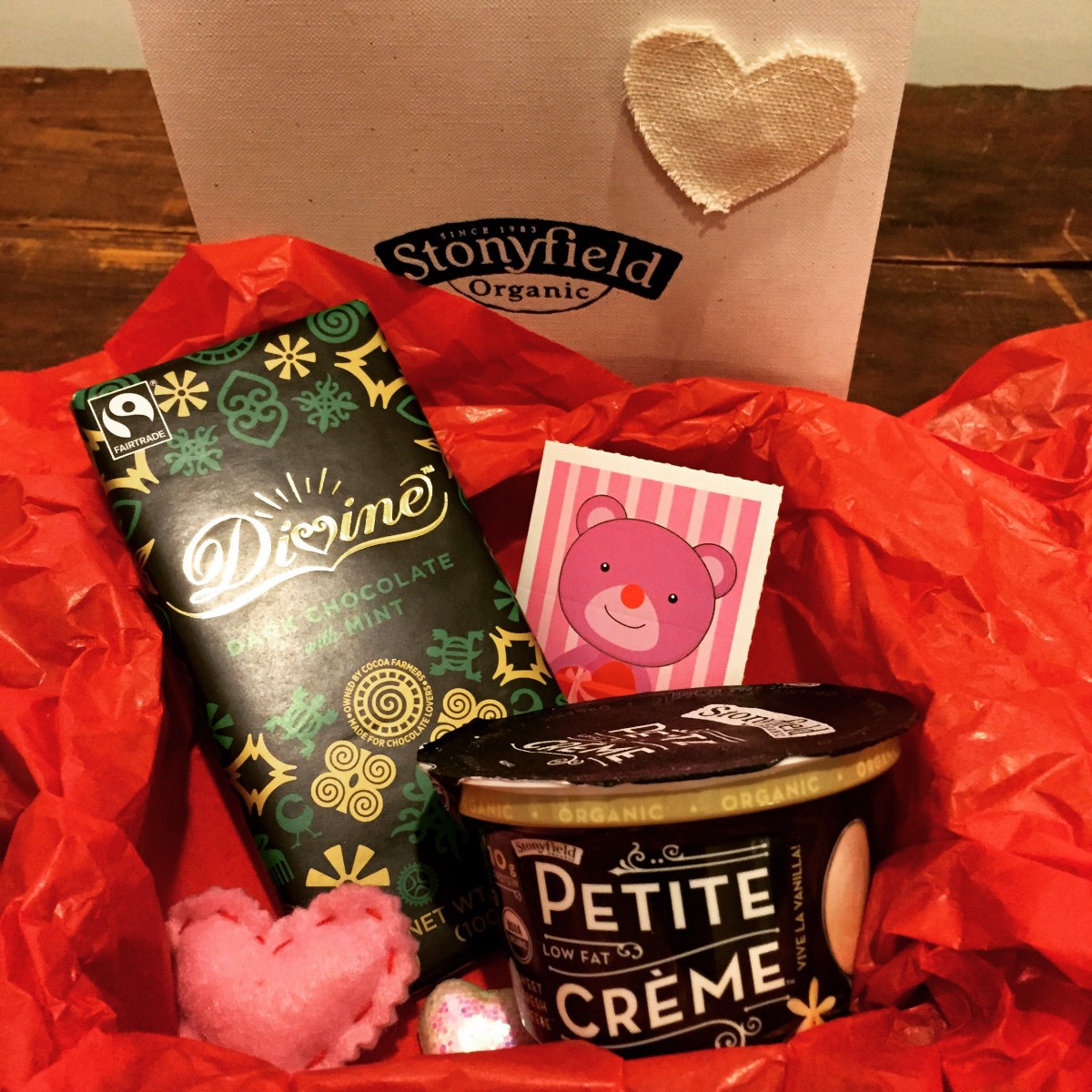 When I got home from work I had a sweet surprise from Stonyfield waiting for me. I love that company so much. If you haven't tried their Petite Cremes yet, you need to. I like it more than Greek yogurt, and I love Greek yogurt!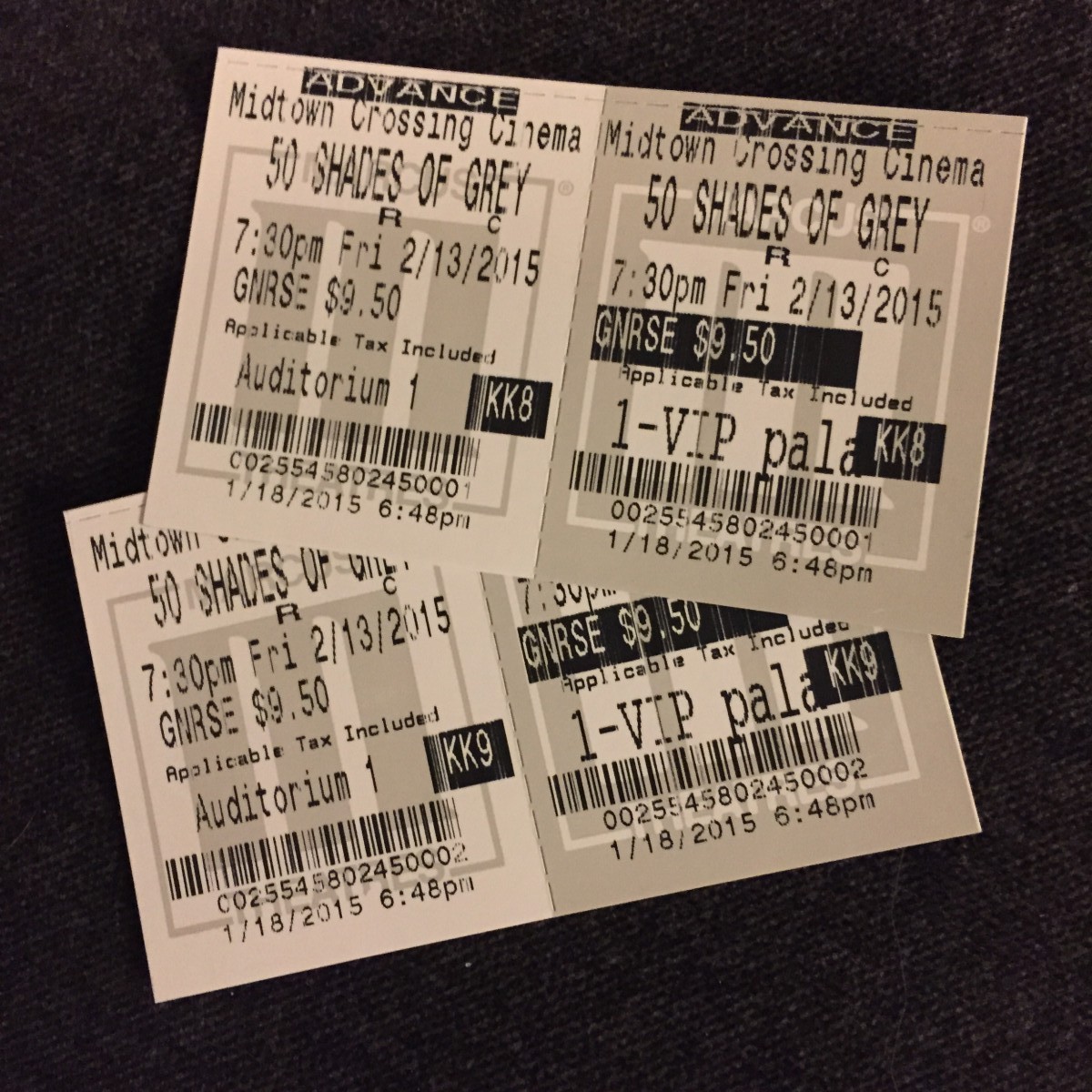 Friday night Josh and I had very special plans. We went to see 50 Shades of Grey. I loved it. I thought the movie was funny, sexy, and enthralling.  Josh hated it. He thought the romance wasn't believable, the sex scenes were more like rape scenes, and the movie was boring. I don't understand how two people can have such different experiences watching the same exact movie!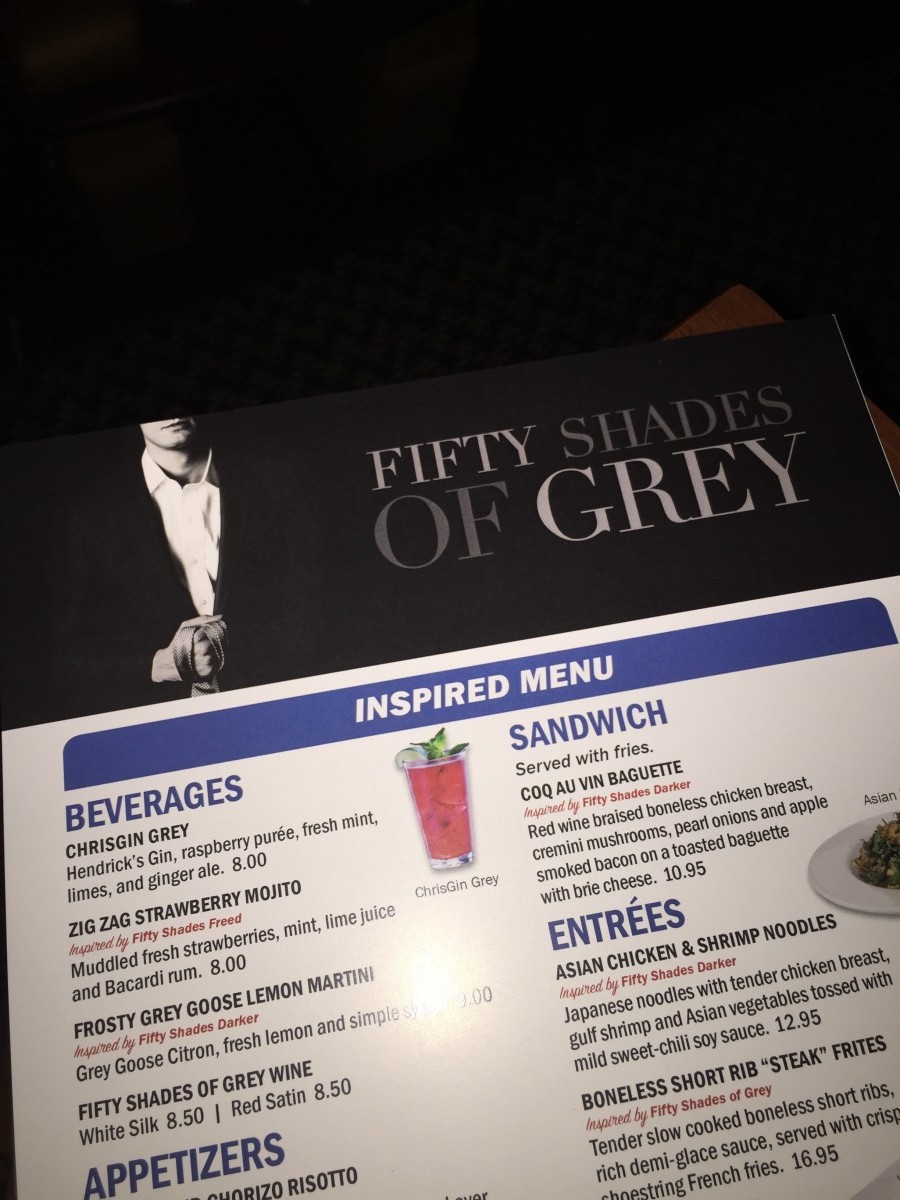 Eating food during the movie was such a fun touch! We laughed at this 50 Shades of Grey themed menu. It must have been fun to create!
If you haven't seen the movie yet, I'd recommend going to see it with girlfriends. Although Josh was awesome for not complaining about the movie, it's a lot more fun to have someone you can gush about it with. Every time I leaned over to ask him what he thought of the movie he'd just look at me and say, "I love you."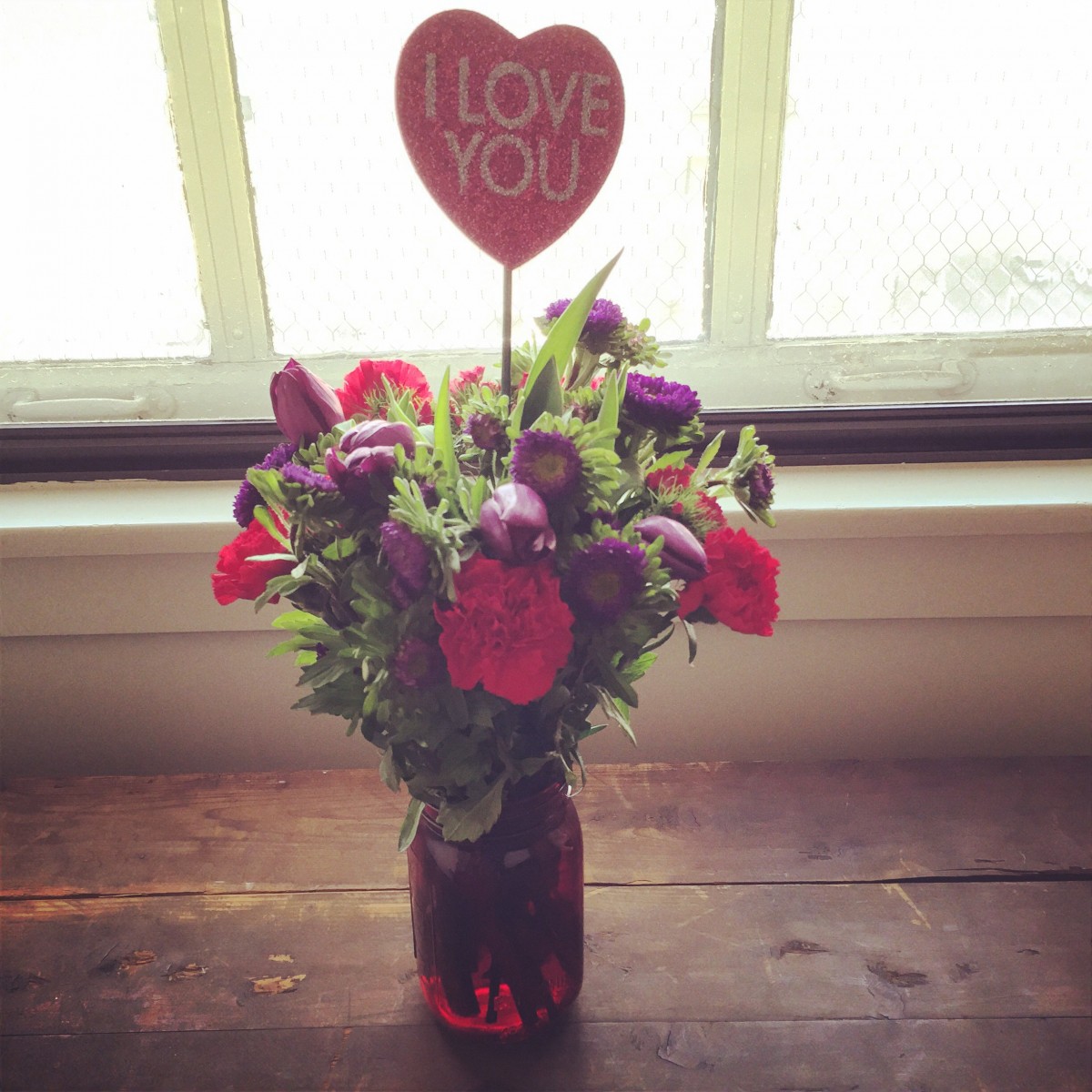 Saturday I woke up to a beautiful surprise. Josh knows I think roses are overrated and prefer floofy flowers. I was in love with this gorgeous bouquet.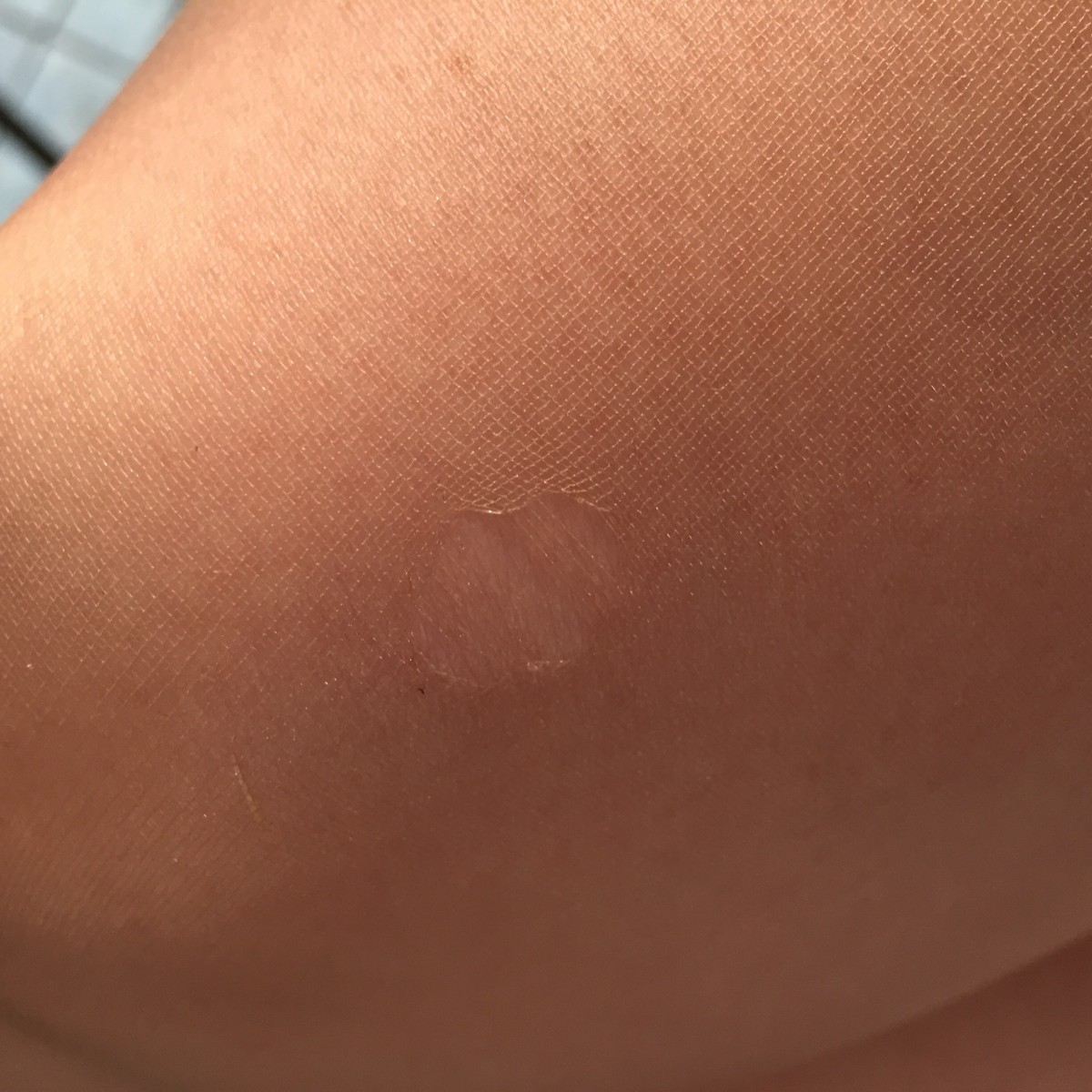 I decided to get dressed up for Valentine's Day brunch… and promptly snagged my tights 2 seconds after sitting down at the restaurant table. I fail at being a girl.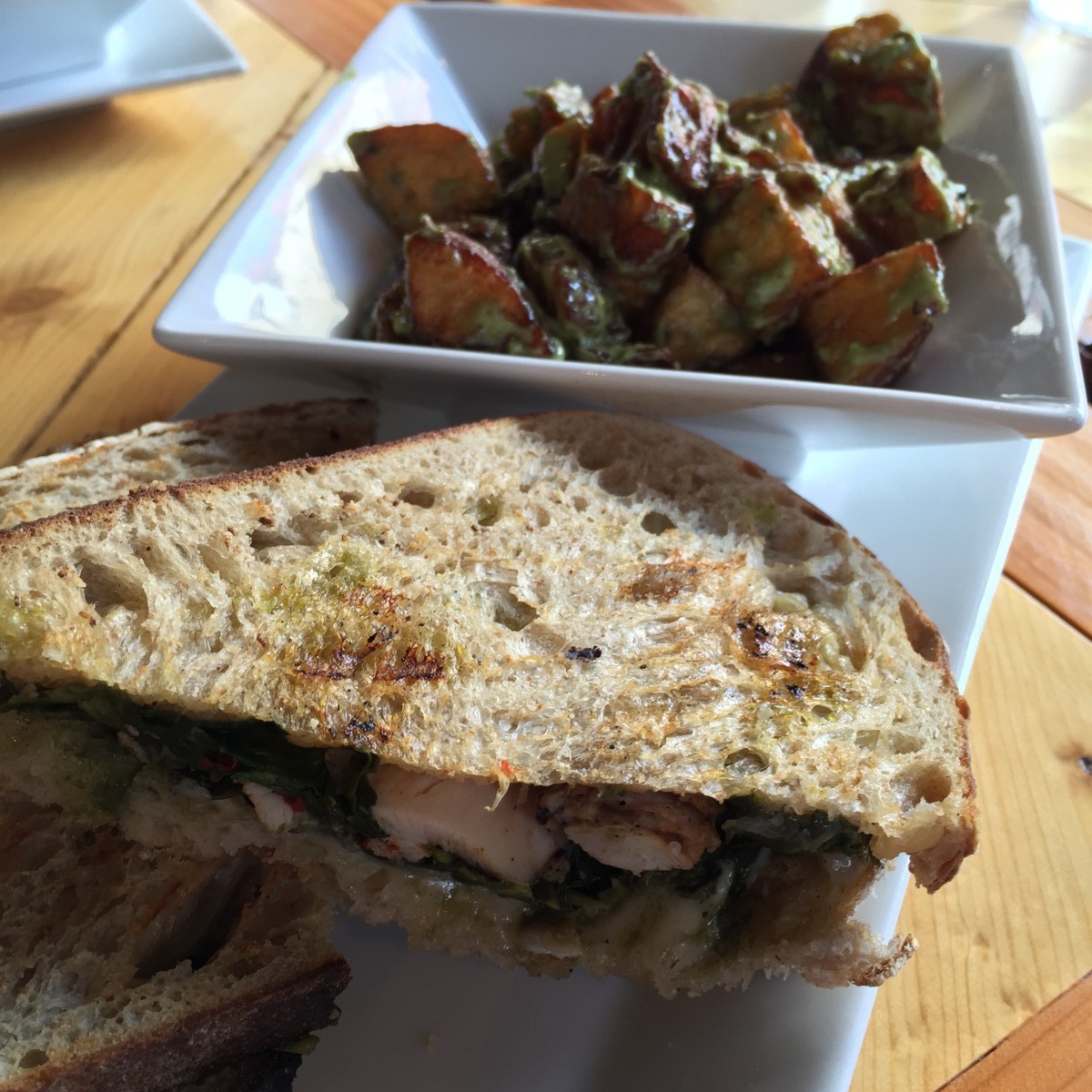 At least the food was really good! Josh always raves about Culprit, a downtown breakfast and lunch place he goes to a lot. Because I don't work downtown, and the restaurant has odd hours, I have never managed to make it there before. I'm so glad I finally did! The pesto breakfast potatoes were the best breakfast potatoes I've ever had. And I'm Irish; I've eaten a lot of potatoes! 😉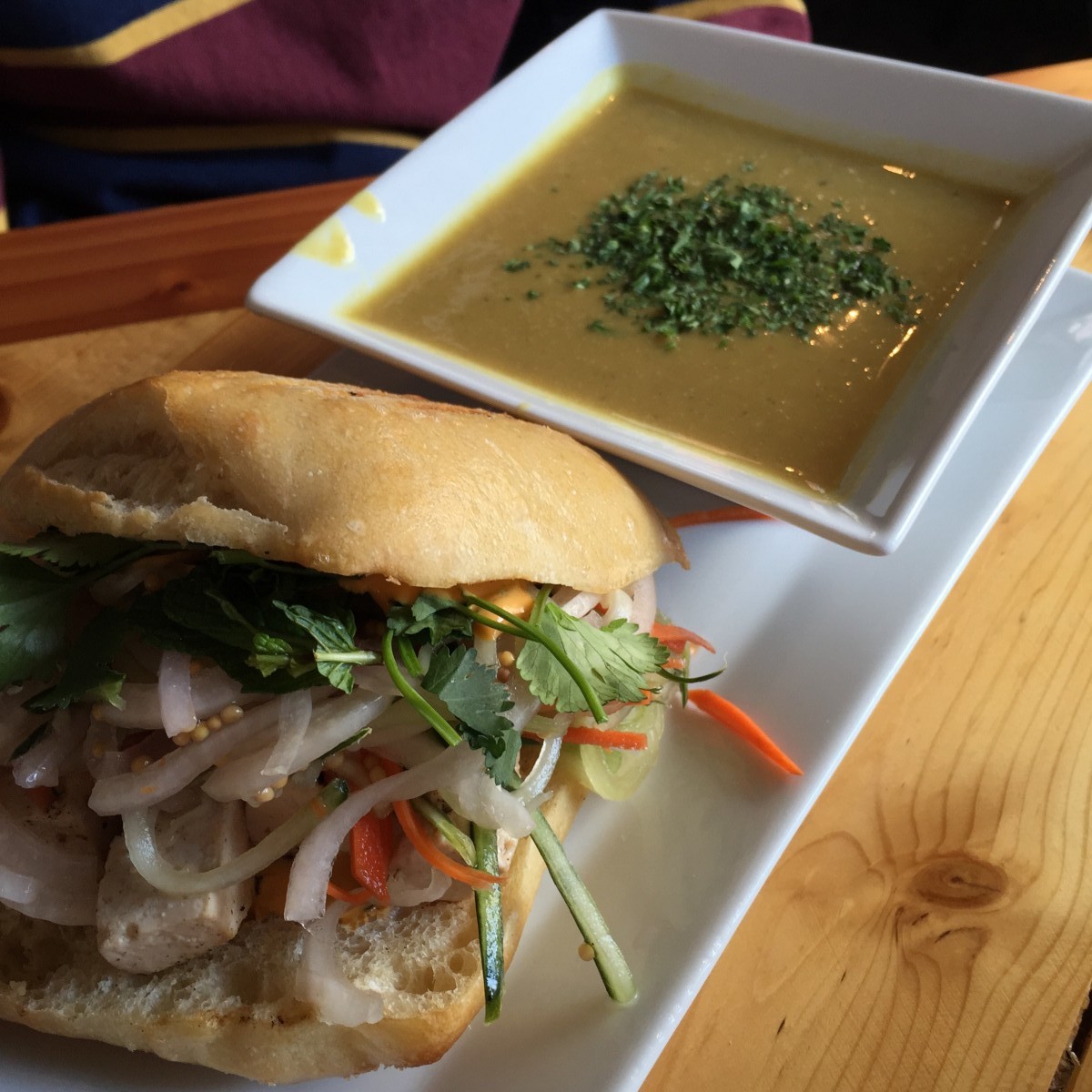 While I loved my chicken pesto sandwich, it was Josh's tofu banh mi that stole the show. I'm definitely getting this next time!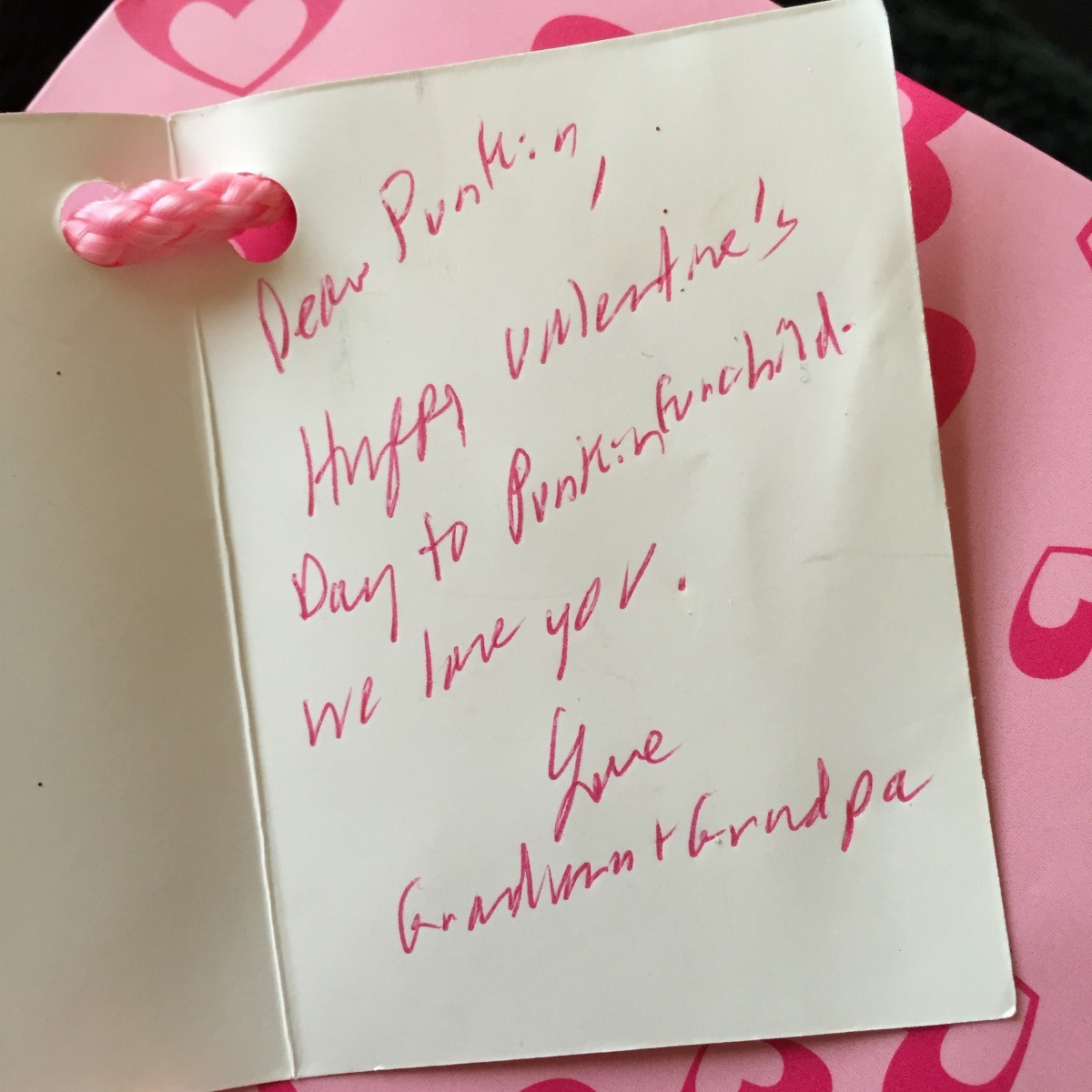 When we got back from brunch we exchanged Valentine's Day presents. Josh's parents sent a special surprise for our little fluffball!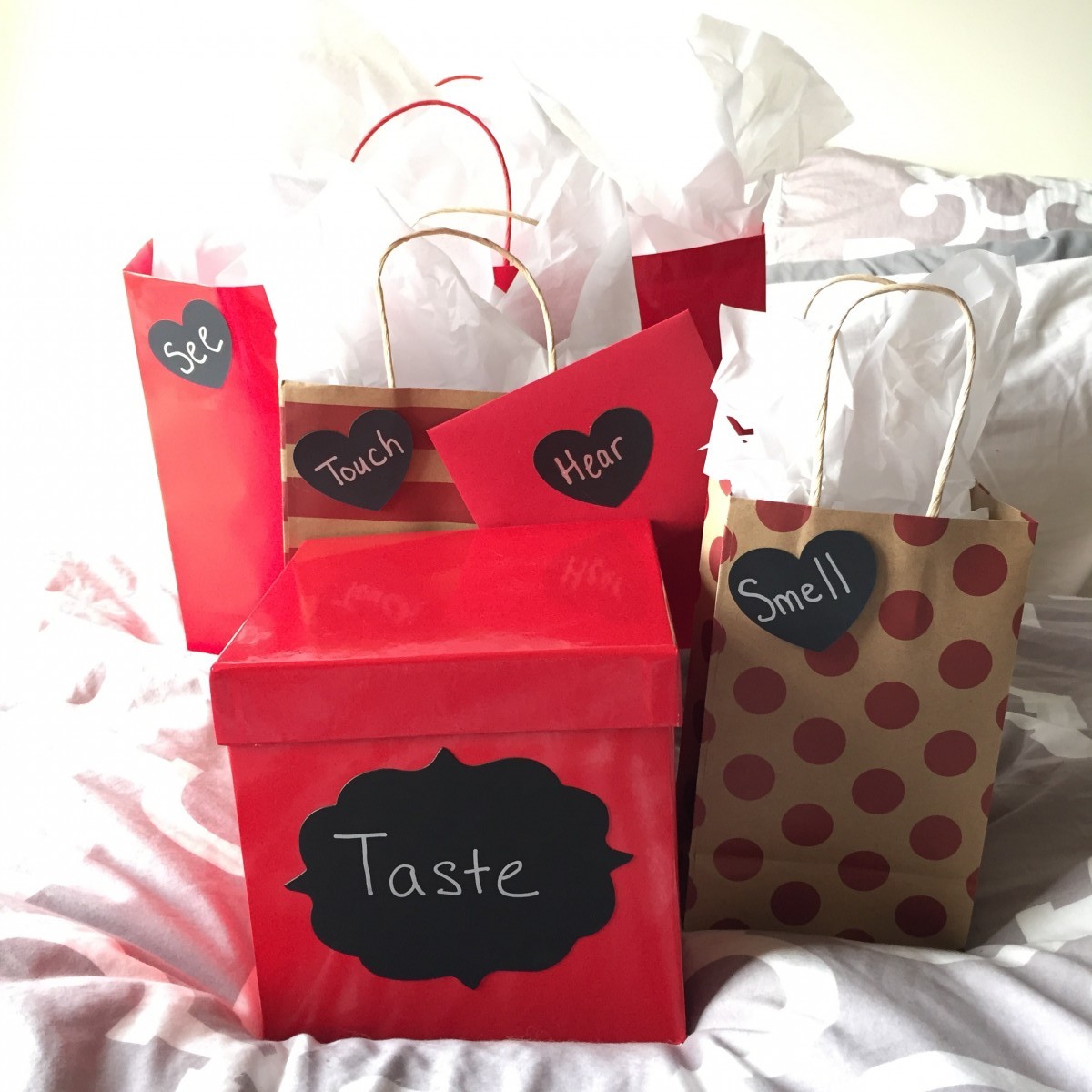 I was SO excited for Josh to open my Valentine's Day presents to him. I put a lot of thought into this gift and loved how it turned out! It was a gift for the senses with a present for every one of his 5 senses. There are a lot of ways you could go with this theme and I'd like to do more variations in the future. This year all the gifts revolved around whisky.
See- A framed Call Me Old Fashioned print.
Hear- A sweet card with a note to check out the WhiskyCast podcast.
Touch- Cool whisky ice cubes
.
Taste- Trader Joe's Single Malt Irish Whiskey.
Smell- YSL L'homme cologne. It is the sexiest scent and has whisky notes. It was perfect.
Josh got me a Nora Fleming heart
 to add to my collection and a map of a fun future date night he's taking me on. It starts off at a restaurant we've never been to, travels over to a bar we've yet to visit for drinks, and ends with dancing at a club. I loved this because I am really wanting to celebrate experiences over material items. Things make you momentarily happy. Moments bring happiness for as long as you are able to remember them. I also loved this gift because I have been trying to get Josh to go dancing with me for forever. Josh hates dancing, but knows how much I love it. I just want to shake it on a dance floor to some hip hop music. I'm a basic girl, what can I say?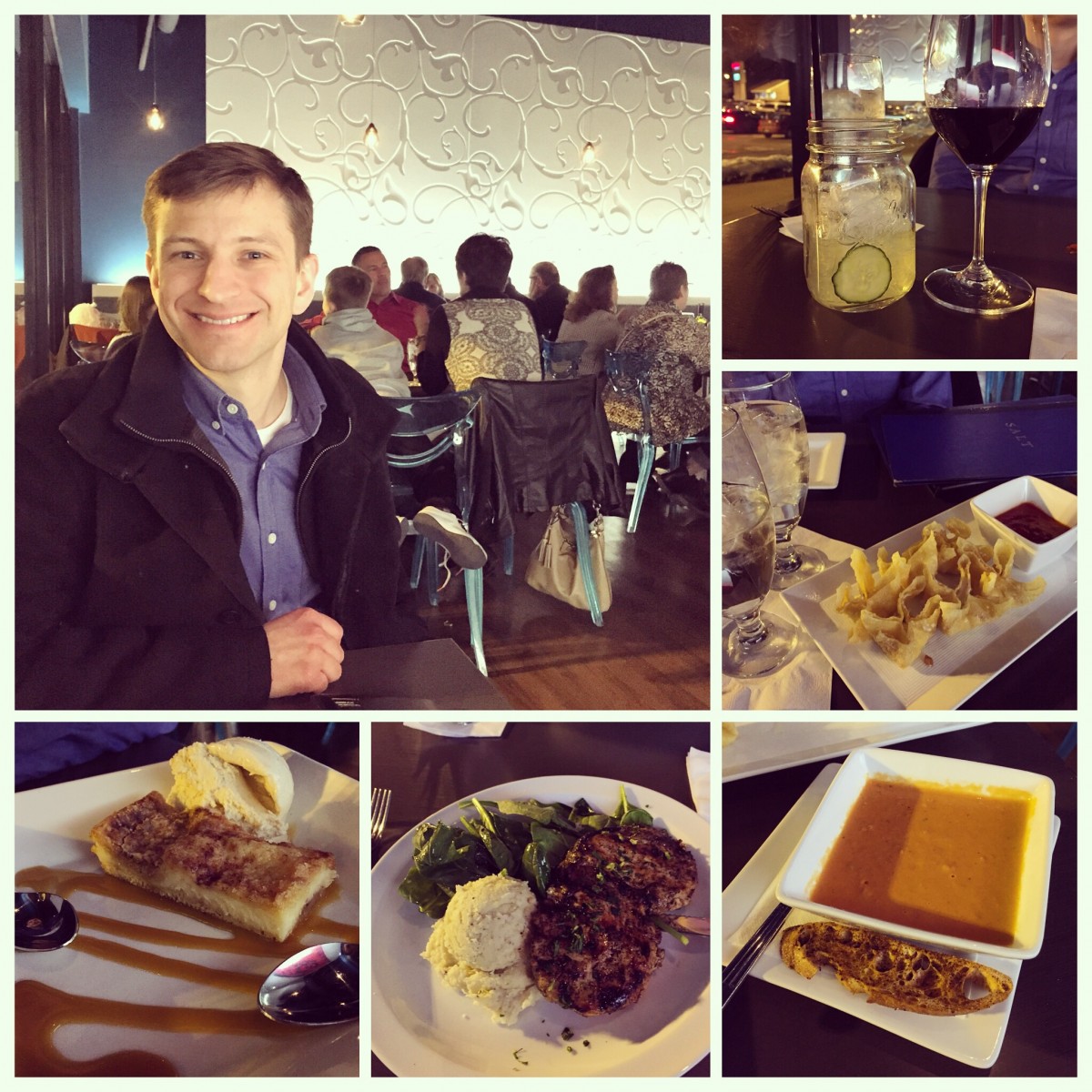 After our present exchange Josh and I got dressed up (again… my snagged tights ruined my first outfit) and went out for Valentine's Day dinner at Salt 88. We first went here with Josh's parents in the fall and fell in love with the delicious food. This meal somehow managed to top that. Our waitress was so nice and made us feel so special on such a busy night. She recommended the Make it Rain cucumber drink that was so good Josh ordered one after he finished his wine.
We started with the goat cheese rangoons. Oh man these are so good. If you go here you need to order them as your appetizer. I would eat these as my meal if I could. I love creamy soups and found their tomato soup to be absolutely perfect. For my entree I got the grilled chicken with wasabi mash and steamed spinach. I cleared my plate, it was so good. Just when we were full and thought we couldn't eat another bite, we heard the dessert options. Toffee cheesecake? Yes, please! This tasted so much better than cheesecake I'm not even sure how to describe it. I just know I want to eat it again!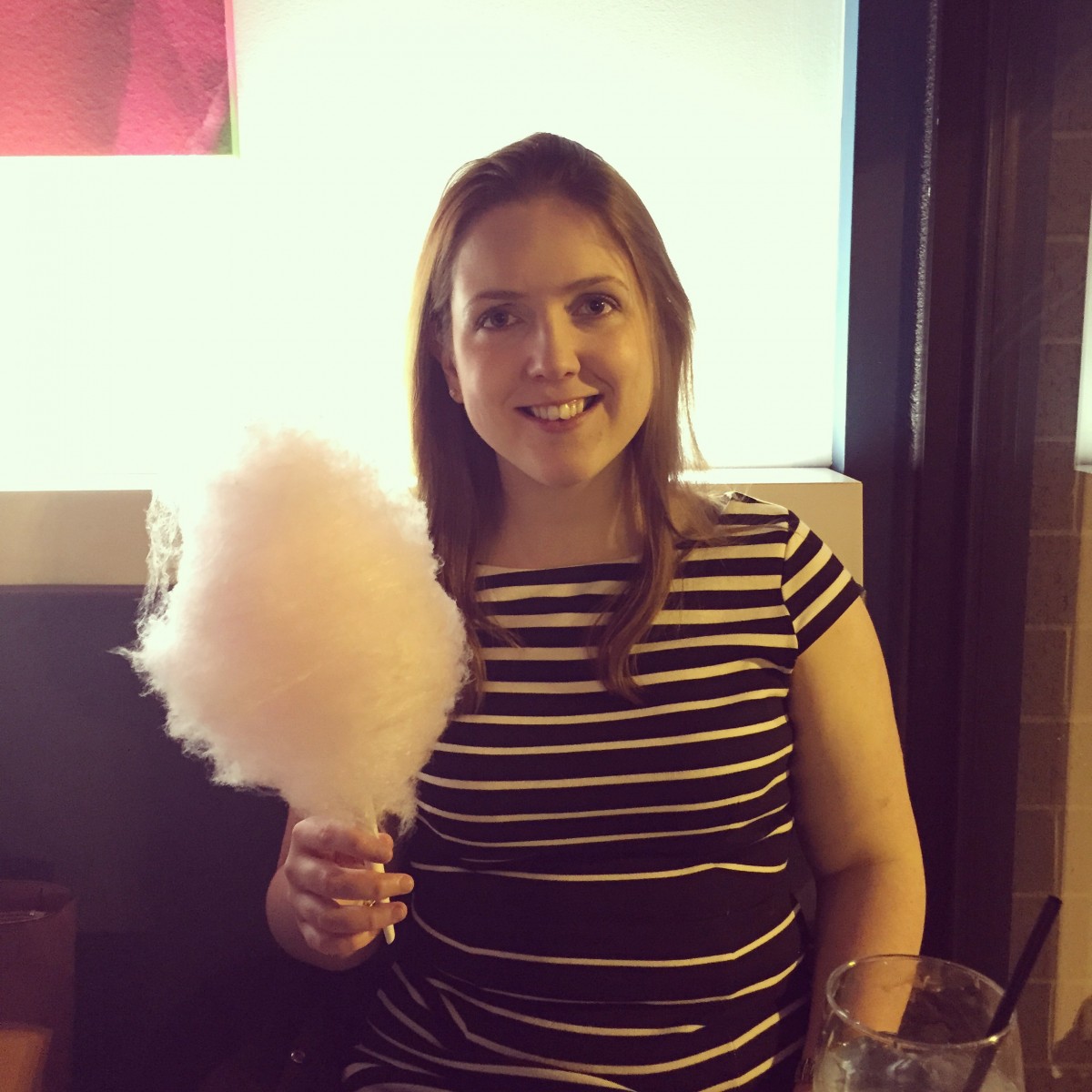 Salt 88 ends their meal with complementary cotton candy. I love this personal touch. The flavor of the day was red vanilla. It was great!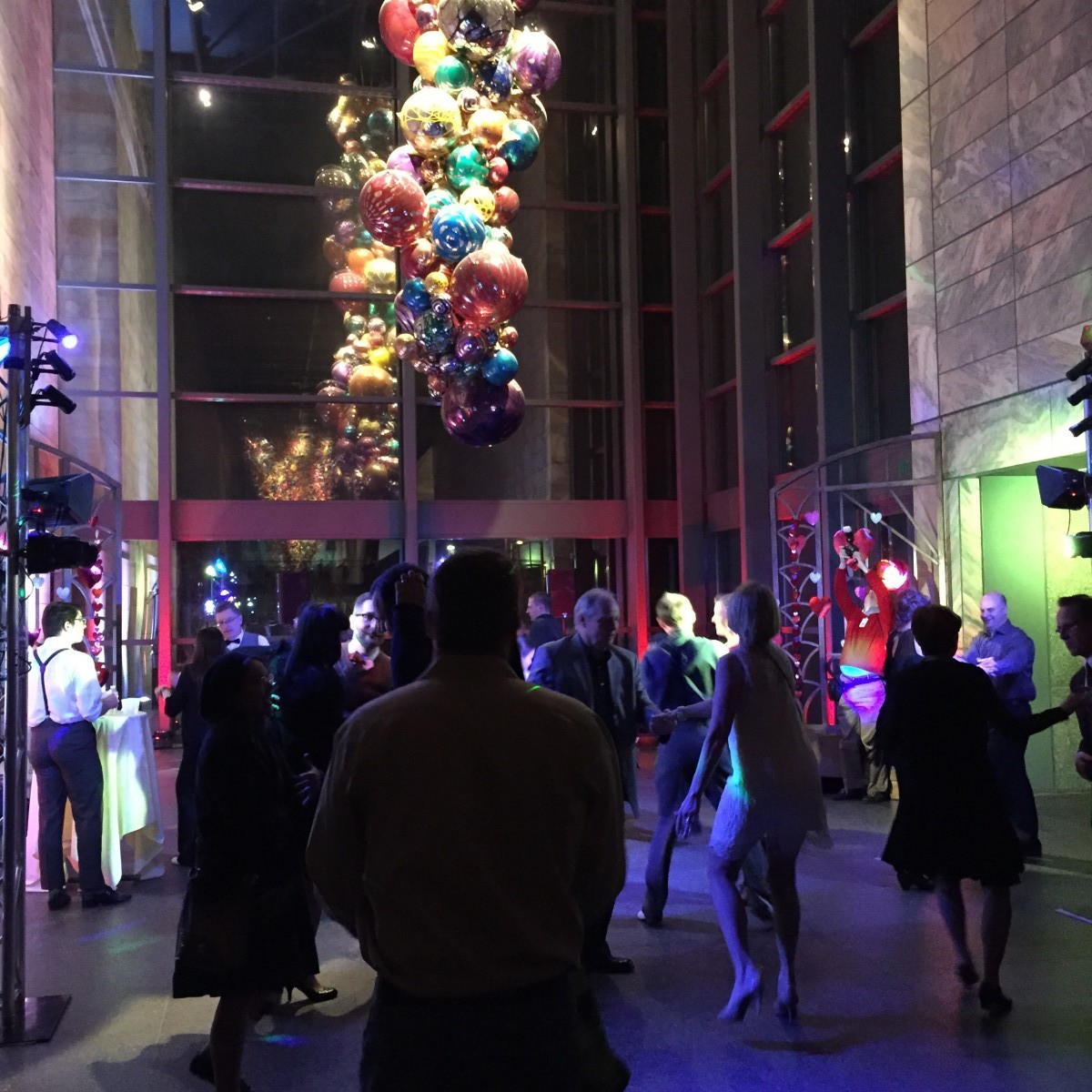 After dinner Josh and I headed over to the Joslyn for some jazz music and dancing! Becoming Joslyn members was seriously one of the best investments Josh and I have made in Omaha. There are always so many fun activities going on. Josh didn't mind this type of dancing since it wasn't a club like atmosphere. It was definitely a very classy event.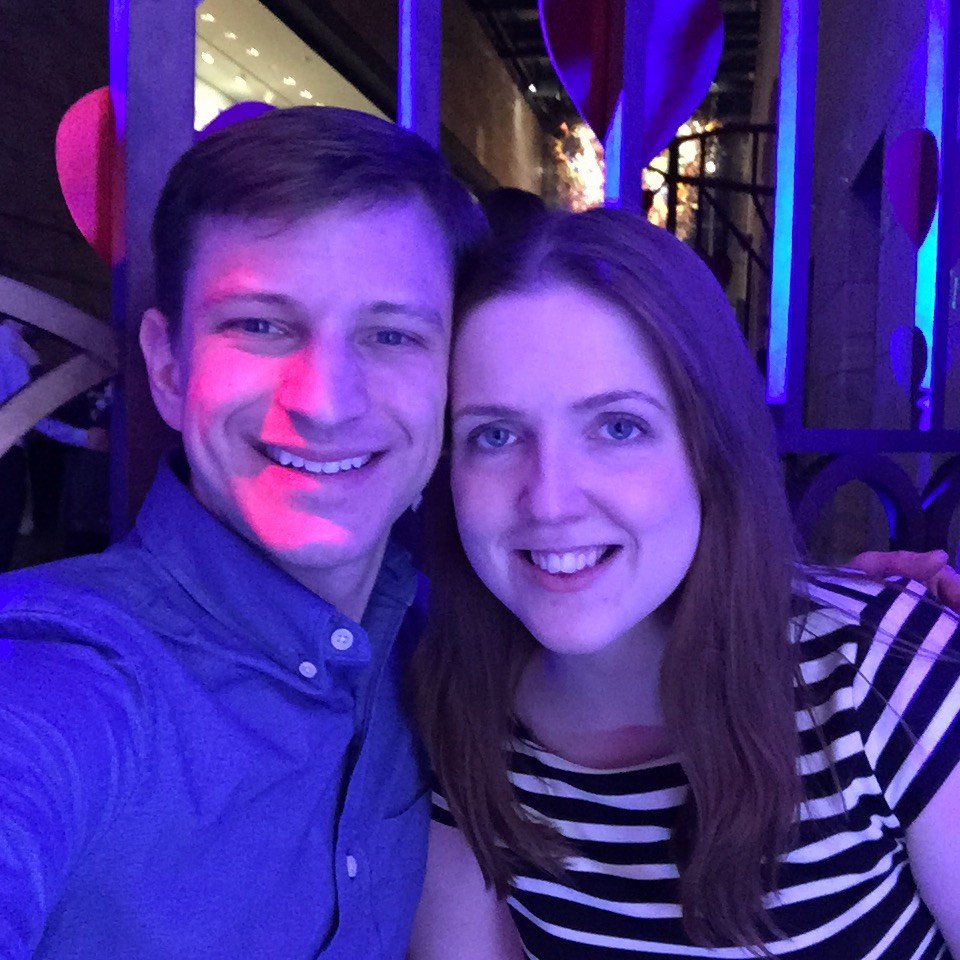 Well everyone else was really classy. Josh and I felt ridiculous. We had NO idea how to dance to that type of music. My first-ever slow dance was to Nelly. So we got a drink, laughed at our ridiculous selves, and had fun on the dance floor. All the crazy awesome dancers around us were very kind not judge. 😉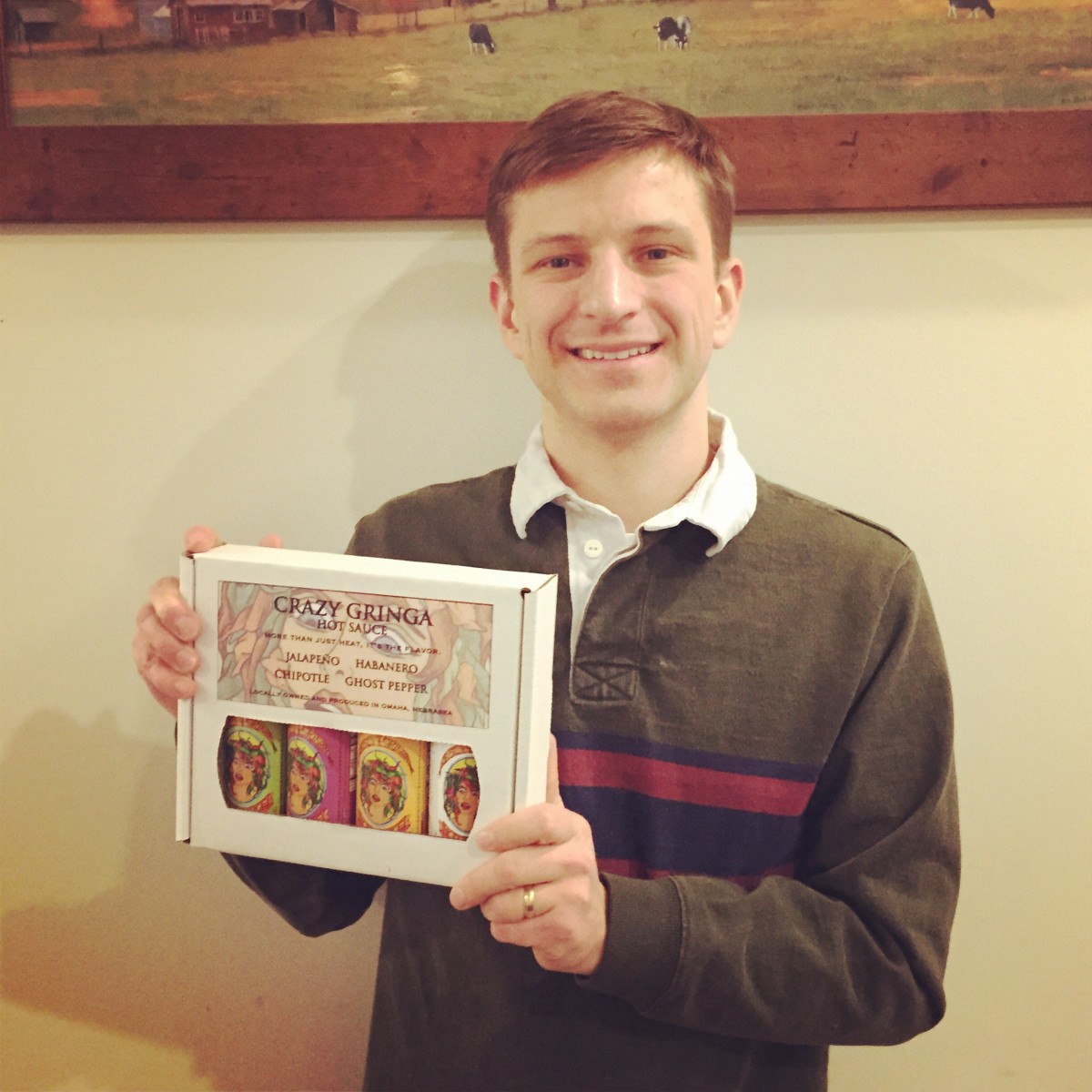 Sunday was a get back to business kind of day. Josh and I had a lot of errands to run. We started off grocery shopping at Whole Foods where Josh picked up the Crazy Gringa hot sauce he had won in a contest last week. This guy has the best luck with contests! I benefited too because despite not normally liking spicy things, I love this stuff. It has got so much flavor!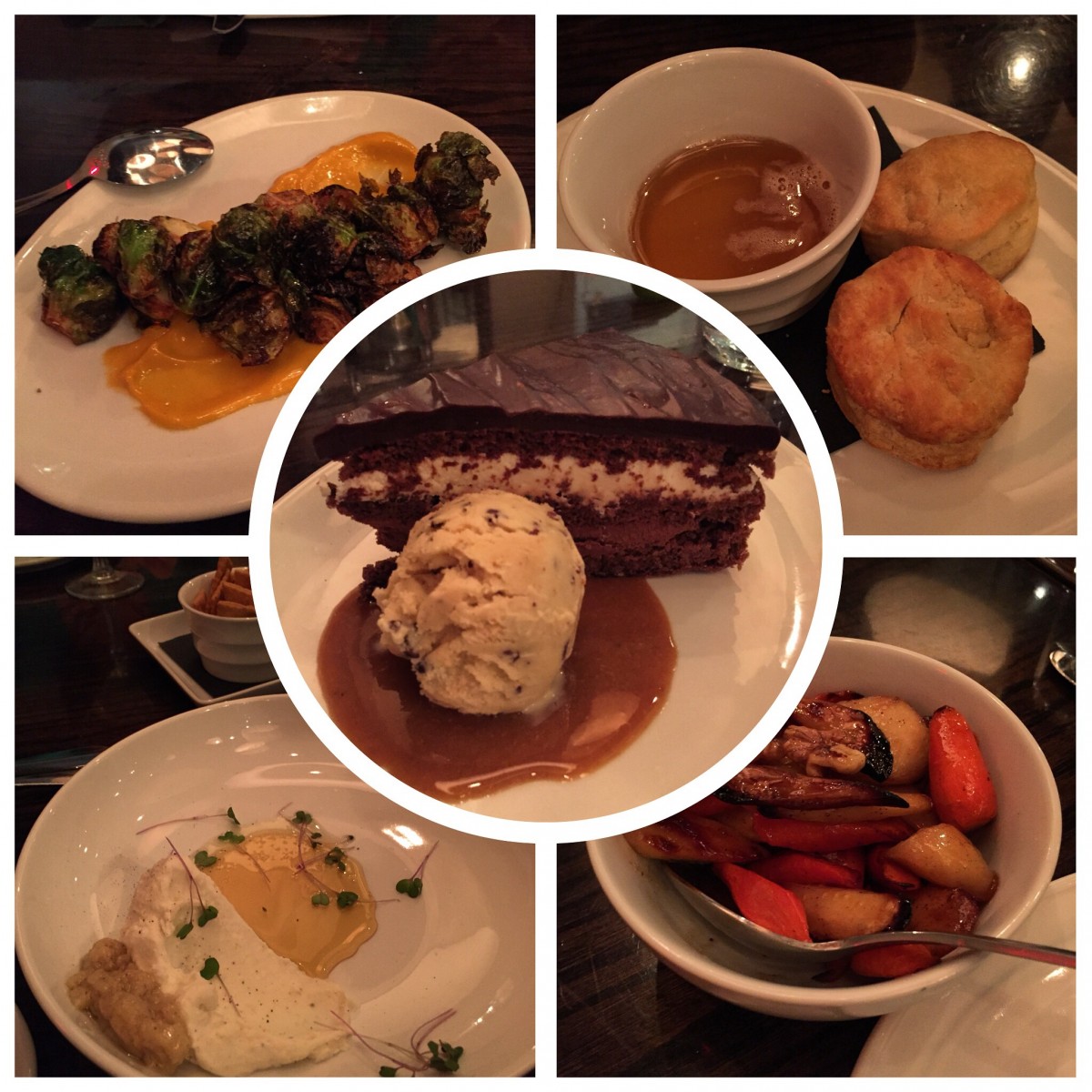 After all our errands Josh and I met up with Lauren at Heritage Food and Wine for a late night dinner. I have been craving this food. Their flavor combinations on vegetables are ridiculous. If I could make carrots taste like that at home I'd only ever eat carrots. I see the ricotta honey plate, brussels sprouts, carrots, and biscuits becoming our go-to meal for two. We weren't planning on ordering dessert, but when we saw three different tables order the chocolate almond cake we knew we had to see what all the hype was about.
It was a great way to end a great weekend. Here's hoping for a just as wonderful week!
Questions of the Day: How did you celebrate Valentine's Day? What was the highlight of your weekend? Are you planning on going to see 50 Shades of Grey?