Good morning! I hope your day is off to a great start and that you had a wonderful weekend of making memories. This post is a recap of my weekend but really should be called, "The time I petted alpacas and took 200 billion pictures." You've been warned. 😀
I ran my first 10k!
I'll be blogging about it in detail tomorrow but Josh and I ran the Harvest Moon Hustle on Friday.
Eating and Alpaca Feeding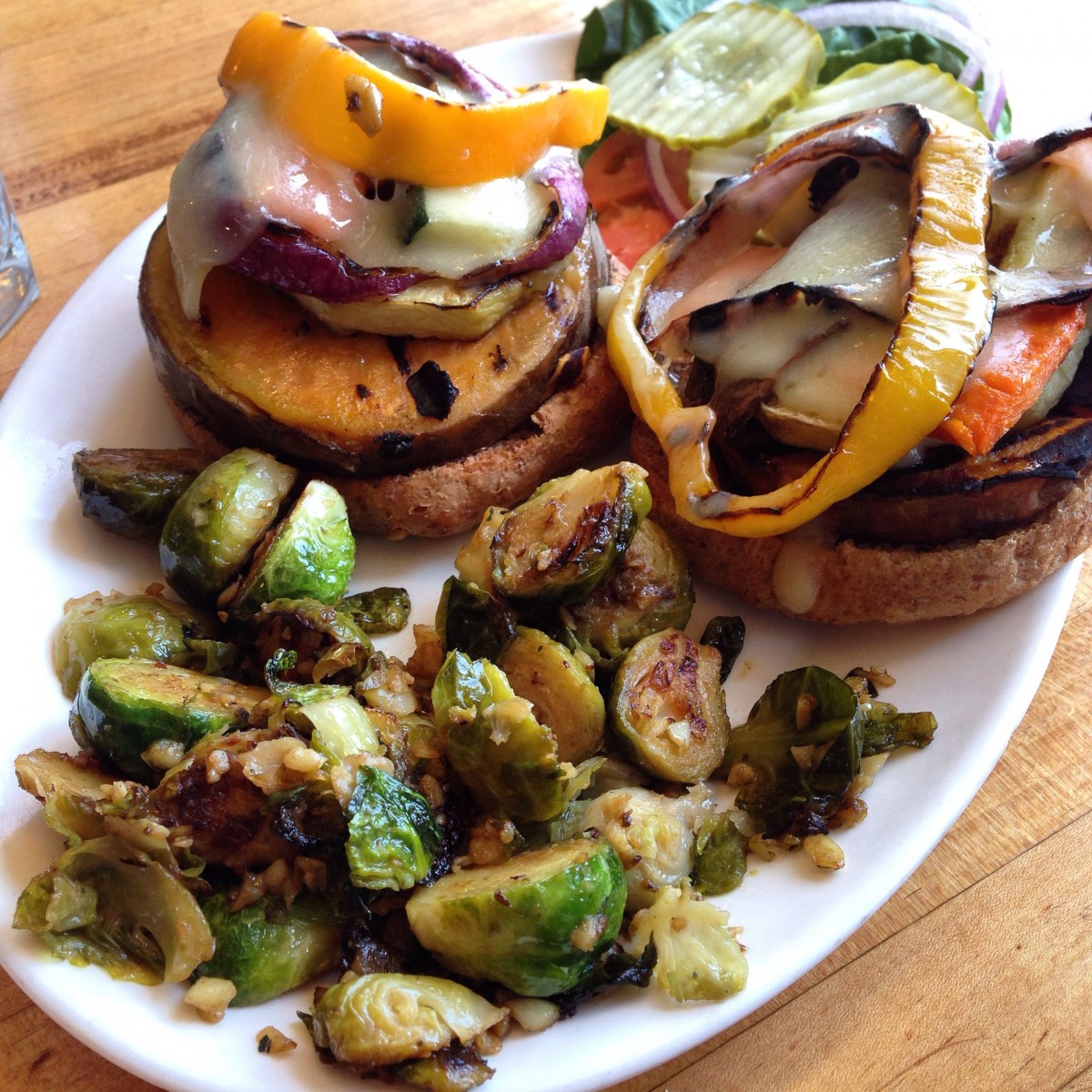 Saturday Hannah picked Josh and I up to grab some lunch at McFosters. Hannah and I both got the veggie melt and thought they were absolutely delicious. All three of us got brussels sprouts as our side and couldn't stop raving about them. They were perfectly cooked throughout while still being slightly crispy and seasoned perfectly with garlic. It's an art form.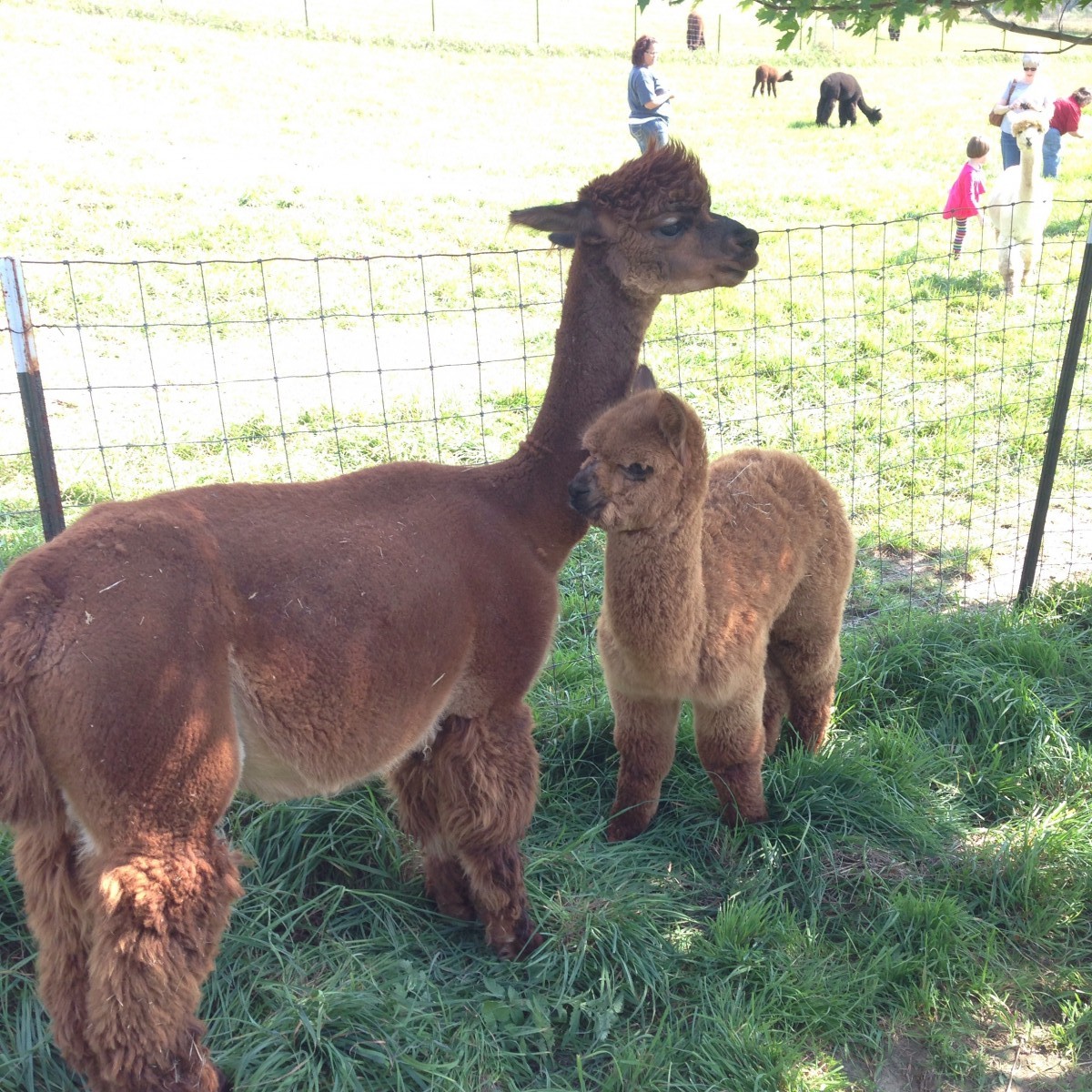 Saturday was free alpaca petting day at Alpacas of the Heartland. Did you know Omaha had an alpaca farm? I sure didn't. I'm so glad Hannah heard about this and invited us. We had so much fun. We were able to walk right up and pet the alpacas and feed them carrots. They were so soft. I couldn't get over how cute they were! I love the little baby!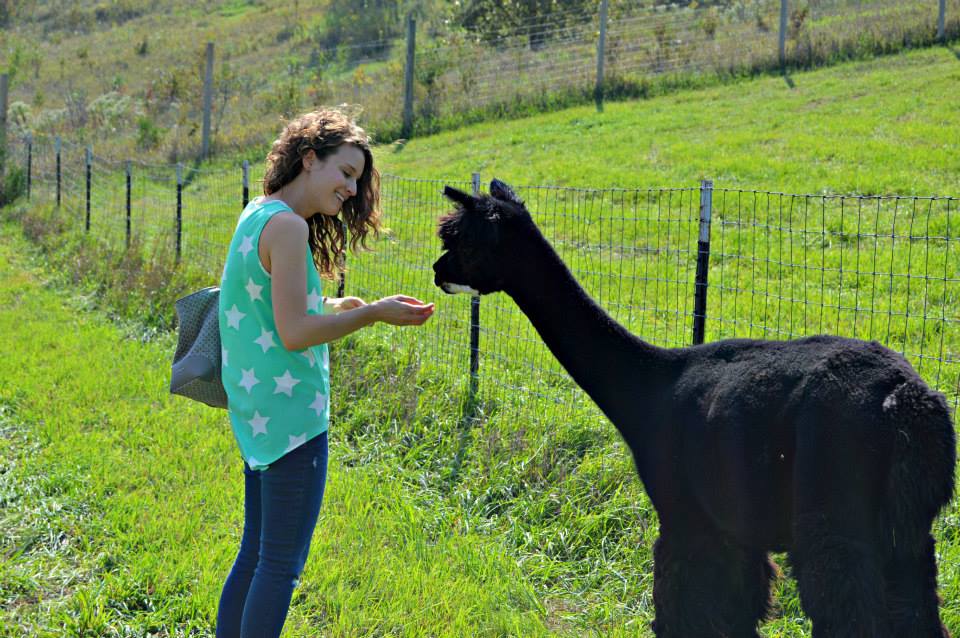 This photo of Hannah should totally be in an alpaca magazine. Do those exist?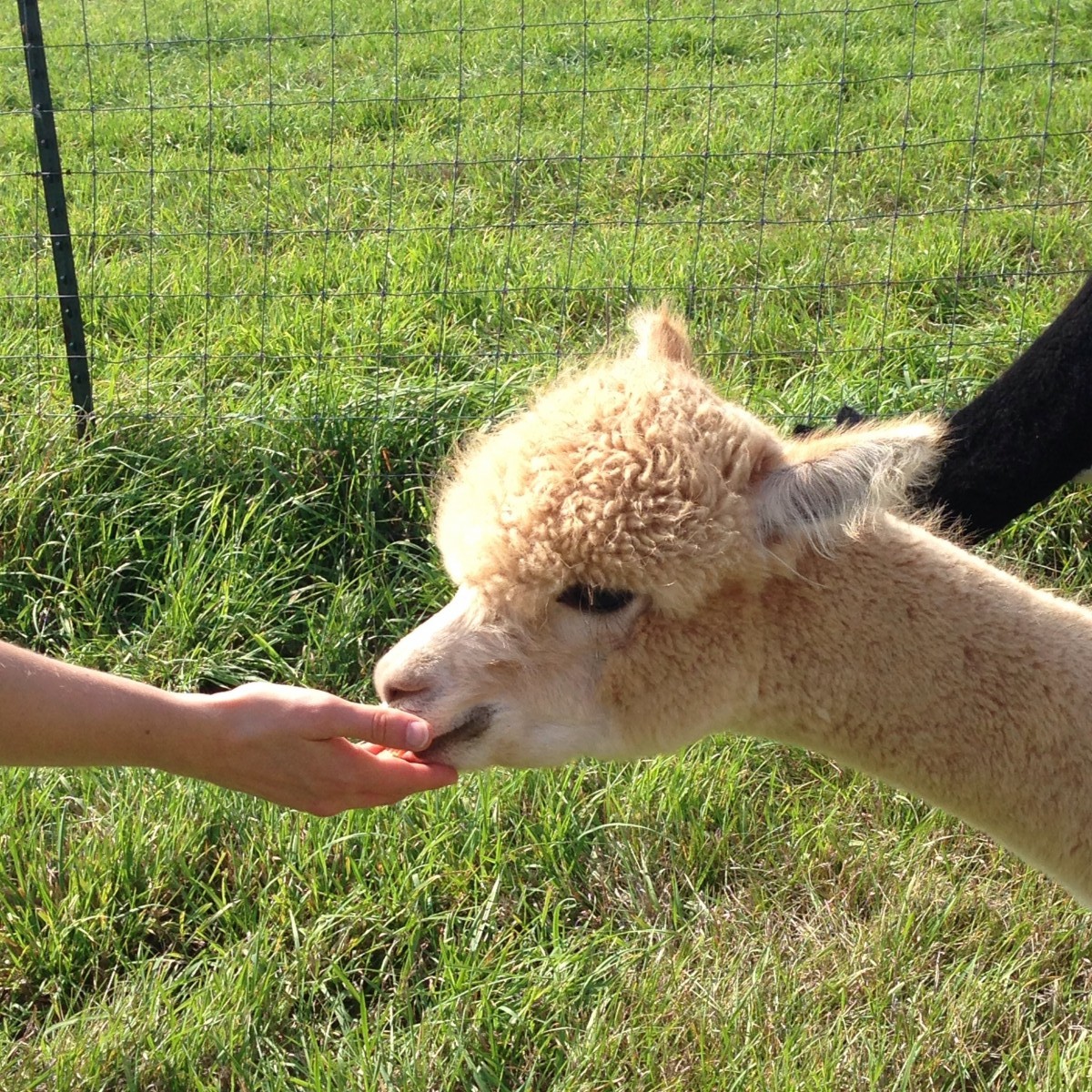 We were told we could pet their necks, backs, and sides, but not their heads. They were so incredibly friendly and didn't seem to mind people in the least. You could tell how well taken care of they are. There was no biting or spitting.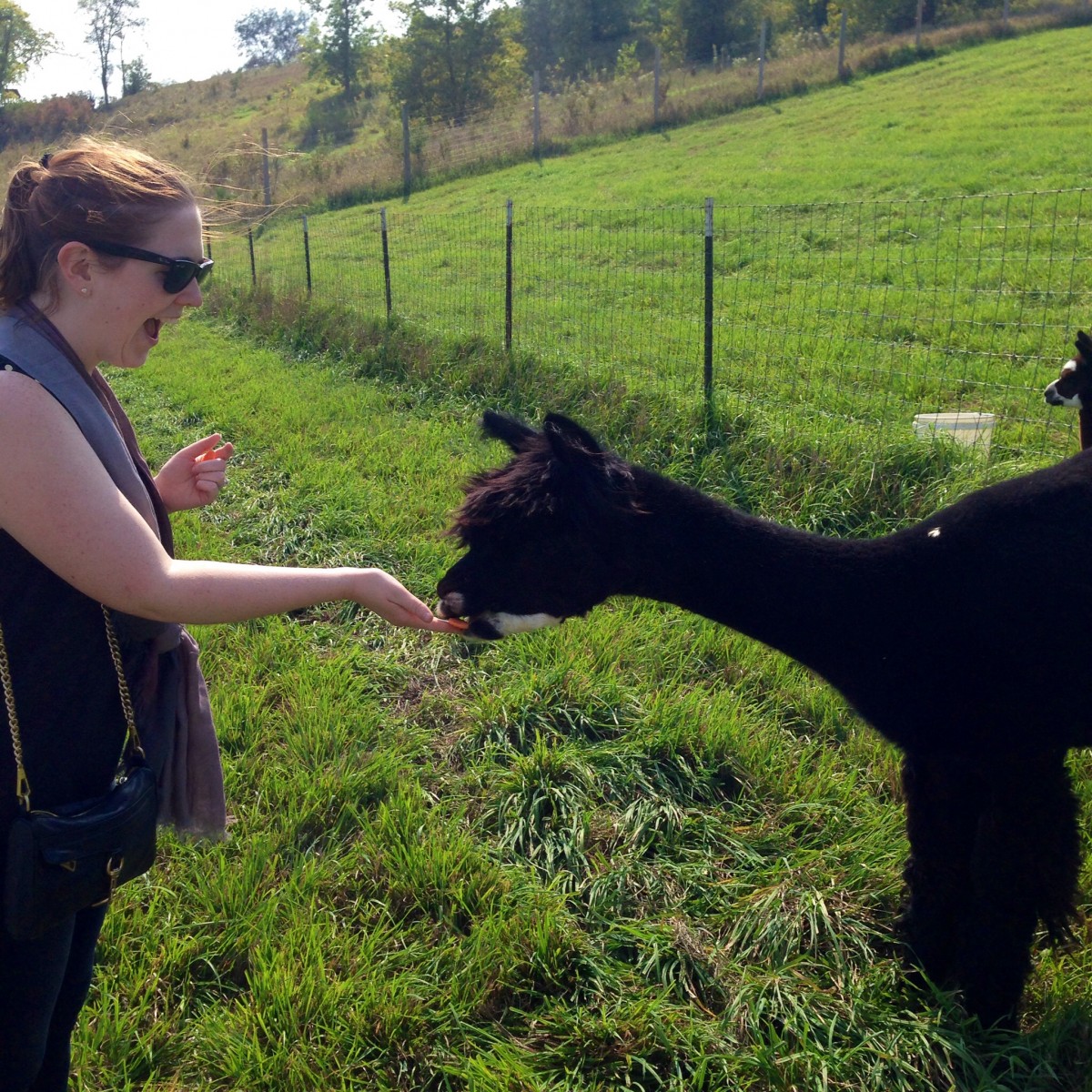 This was when an alpaca ate out of my hand for the first time.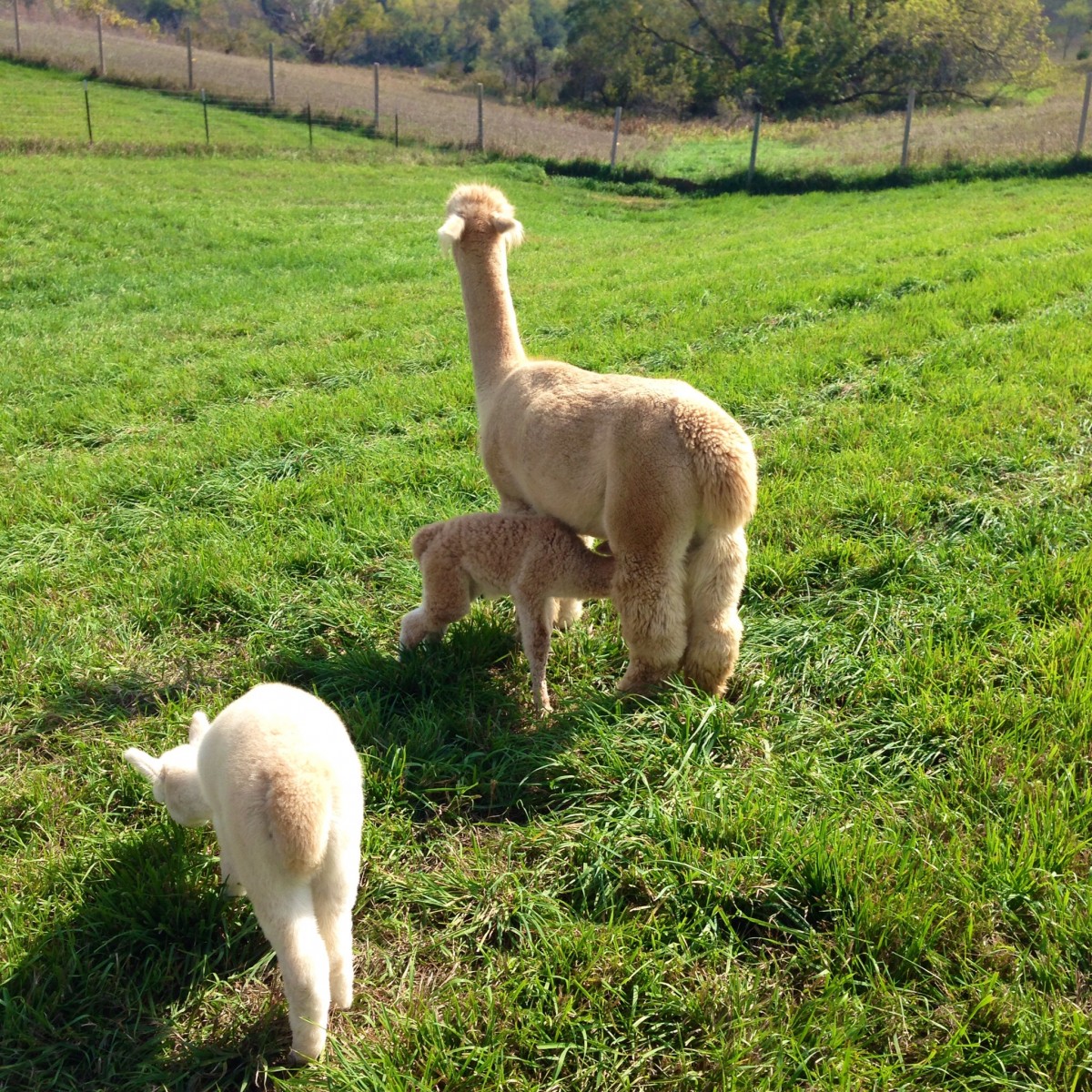 Baby alpaca nursing. Apparently the other little one in the picture tried to nurse off this alpaca too but it wasn't his mommy. One of the owners said he never saw anything like it. Eventually she gave in and let him.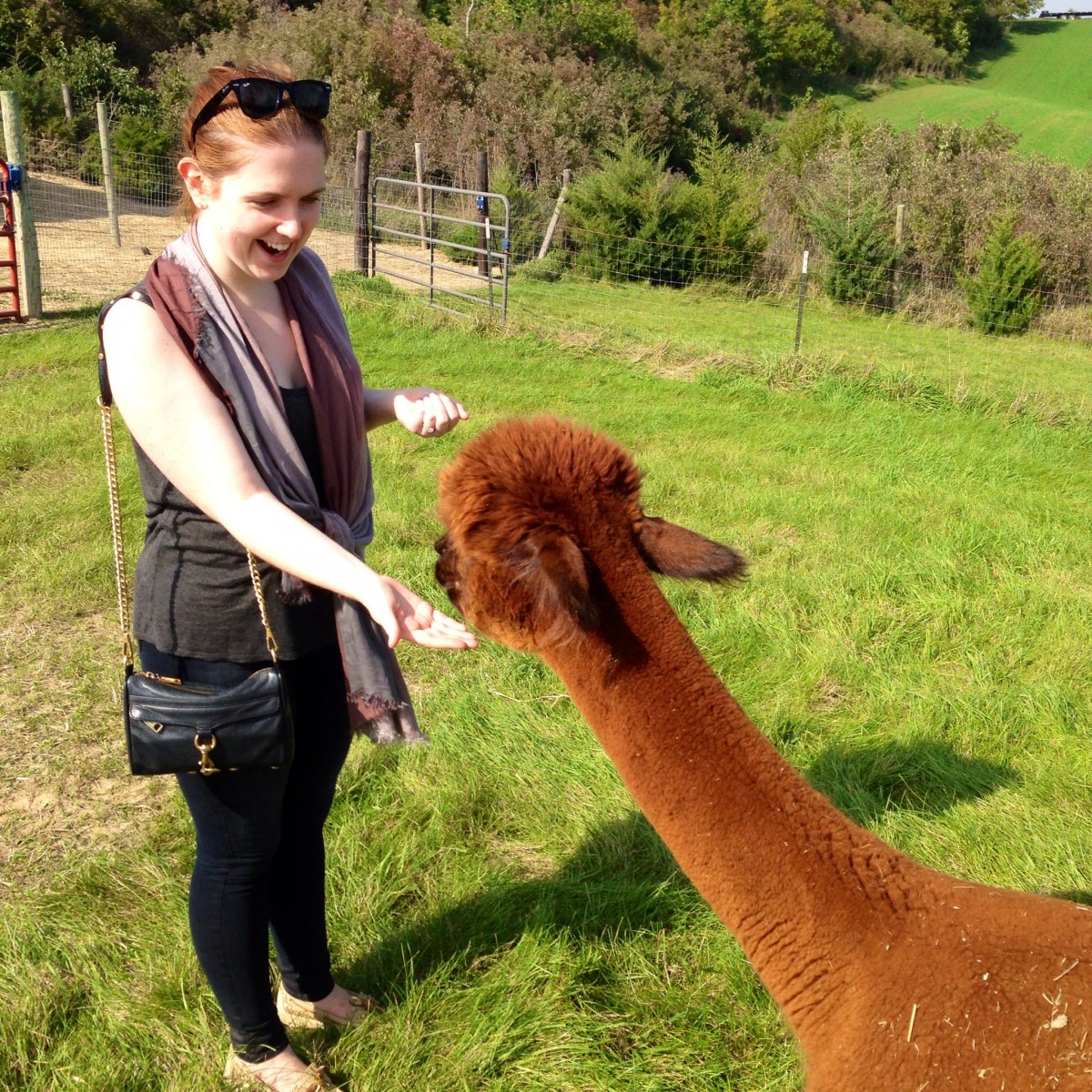 I found a fellow red-haired alpaca. 😀
Top: Everlane Ryan Tank Jeans: J. Brand Photo Ready Maria Impression Scarf: Tilo Shoes: Sperry Top-Sider Purse: Rebecca Minkoff Mini MAC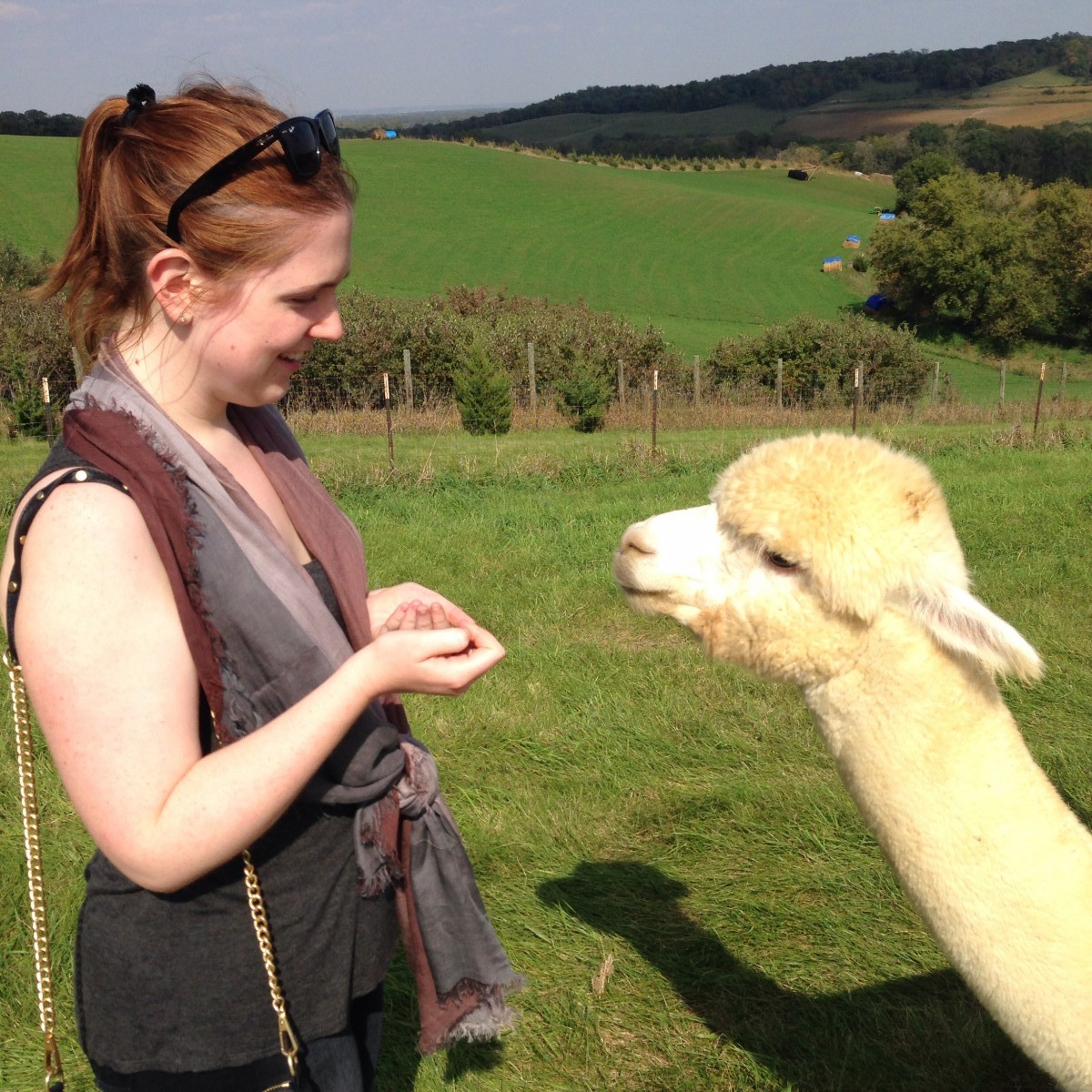 This little guy was hungry.
Josh and I had to talk each other down from stealing an alpaca the entire time. I want one so badly. If only we had a farm…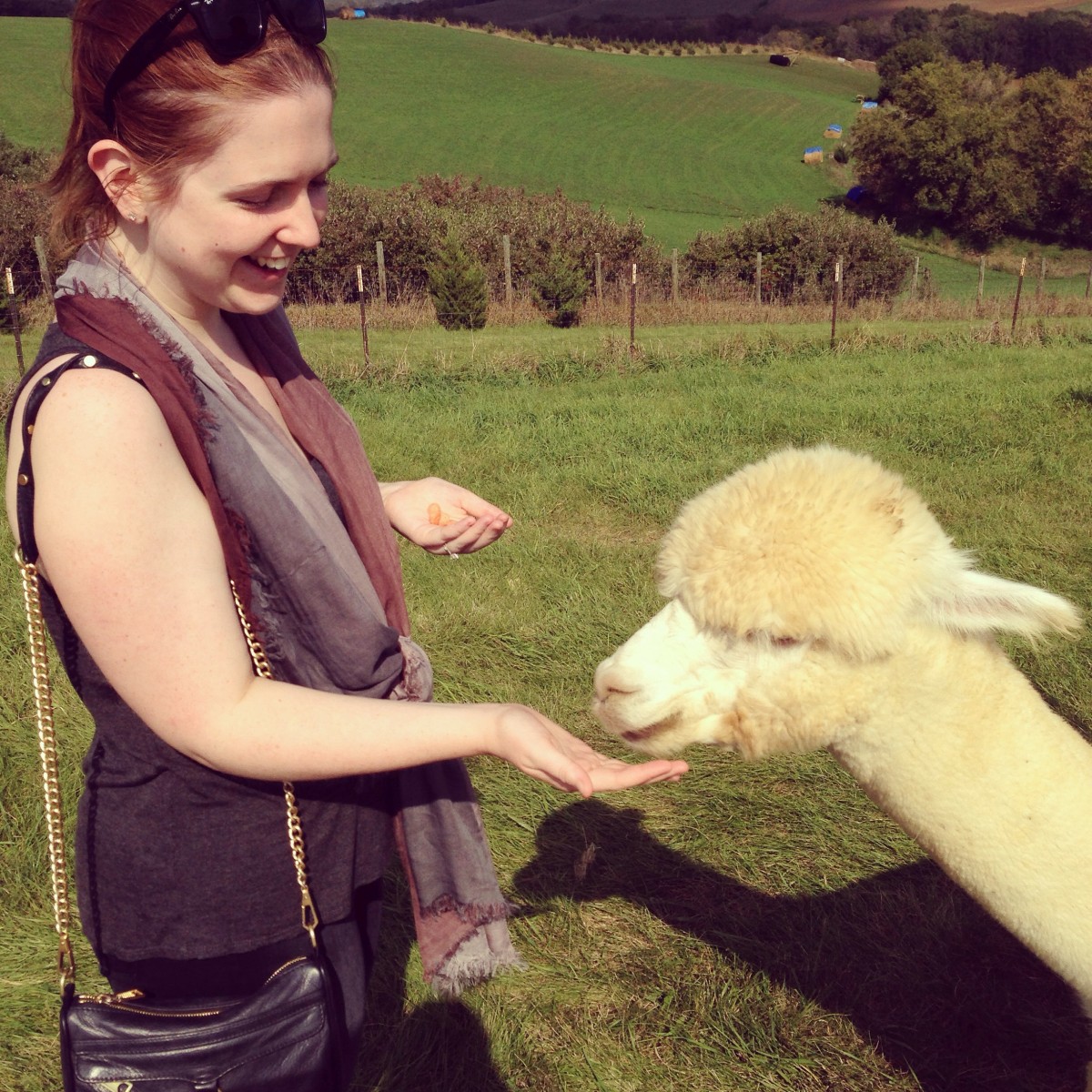 It was such a fun day. I learned so much and loved getting to spend time with the alpacas. I also picked up a really nice alpaca wool headband I can't wait to wear this winter.
Hosting a Chipotle party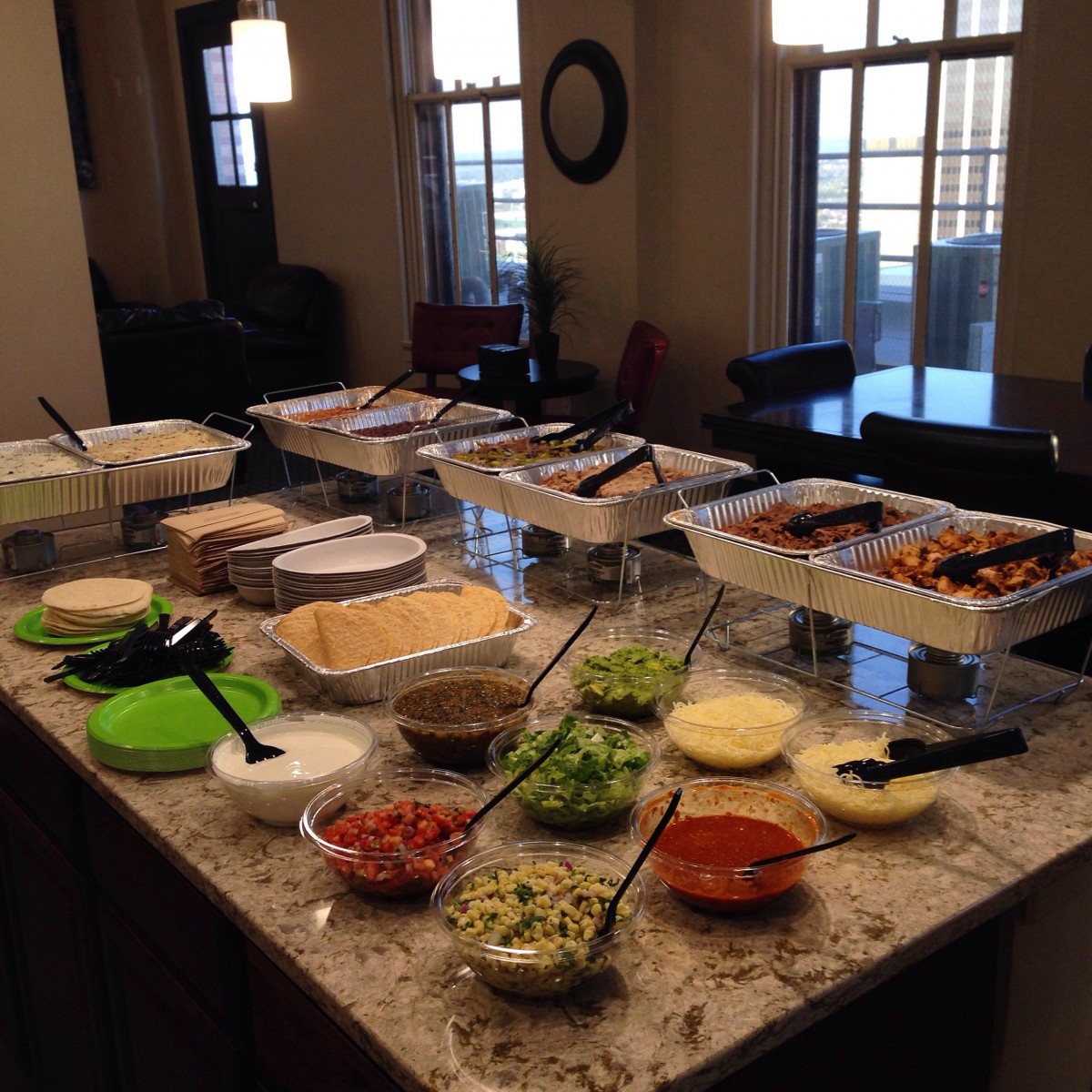 Saturday night Josh's entire department came over to our place for an end of summer party with their families. It was such a great time with lots of little feet running around. To make it easier we catered Chipotle and it was the best decision ever. All the food was so good and it was great getting to catch up with everyone. Josh loves his job and his coworkers are so friendly and welcoming to both of us. We feel so lucky.
5 mile zoo run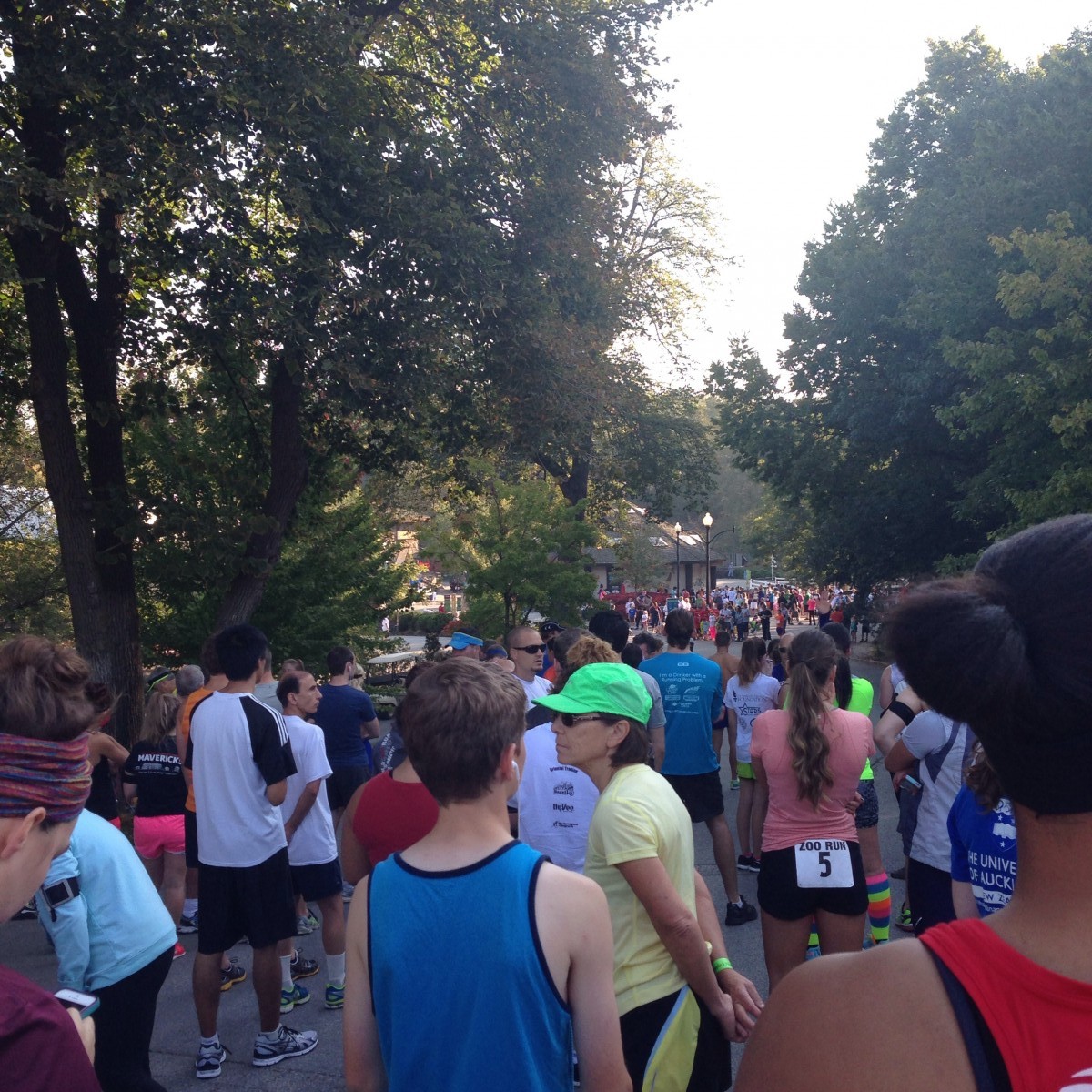 Feeling empowered from our 10k run a few days before, Josh and I decided to sign up for the five mile run happening on Sunday at the zoo. While I was excited for the run I woke up on the wrong side of the bed and was such a grump that morning. We registered a few days before but had missed the t-shirt deadline, the check-in lines were crazy long, they had ran out of the animal print bags they were giving out to everyone by the time we made it to the front of the check-in line, and they only ordered enough timing chips for people who had registered before a certain date so we wouldn't get official times. My foot was also hurting and we forgot our sunscreen at home on a day it was supposed to hit 80 degrees. I am always thankful for Josh but was extra appreciative of how loving and patient he was that morning. He just held my hand and waited for my bad mood to pass.
And a half mile into the race my mood did pass. My foot wasn't hurting, I was able to find shade to run in, and I realized the zoo is a zoo and not a race organization who does this all the time (duh). I didn't need a shirt or a bag and was just happy for the race experience.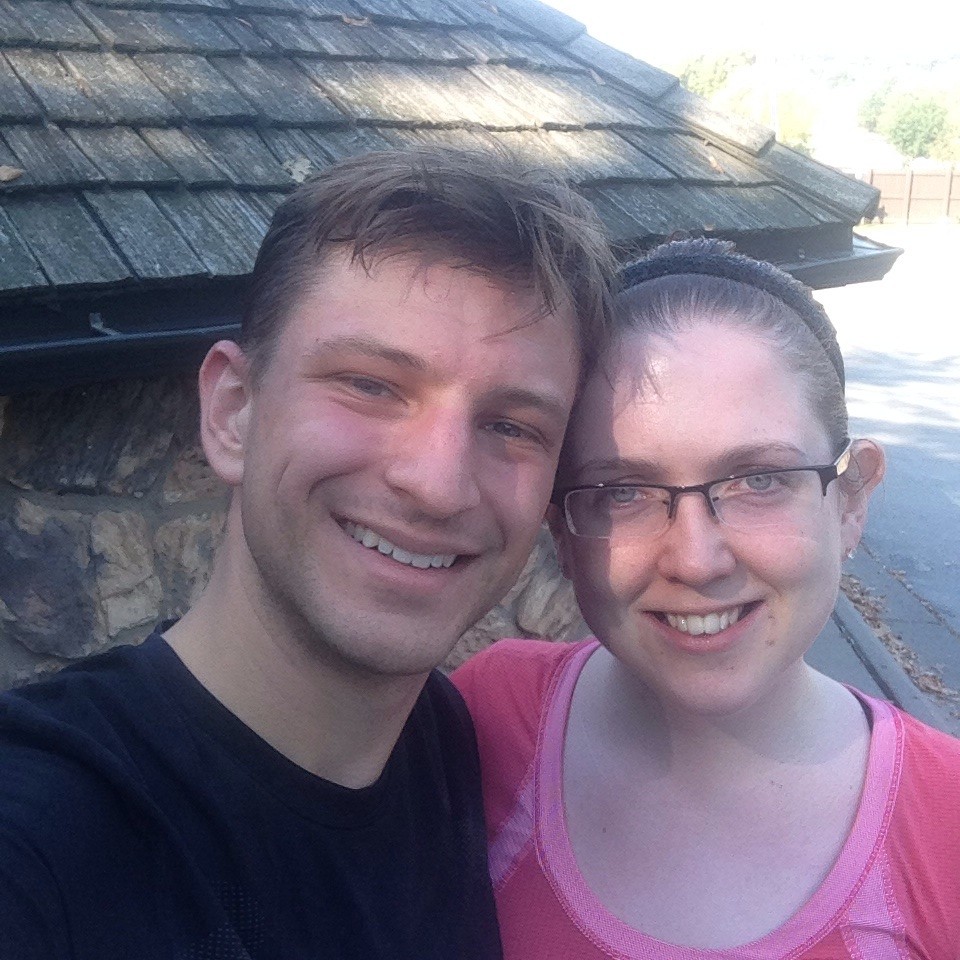 It was really cool getting to run through the zoo and to run another race with Josh. He said this was the hilliest course he's ever done! My legs would agree.  I felt good throughout the race and loved that there were people cheering the runners on. I finished the five miles in 64 minutes for an average pace per mile of 12.4 minutes. I was really happy with that and loved that I crossed the finish line without feeling like I was dying.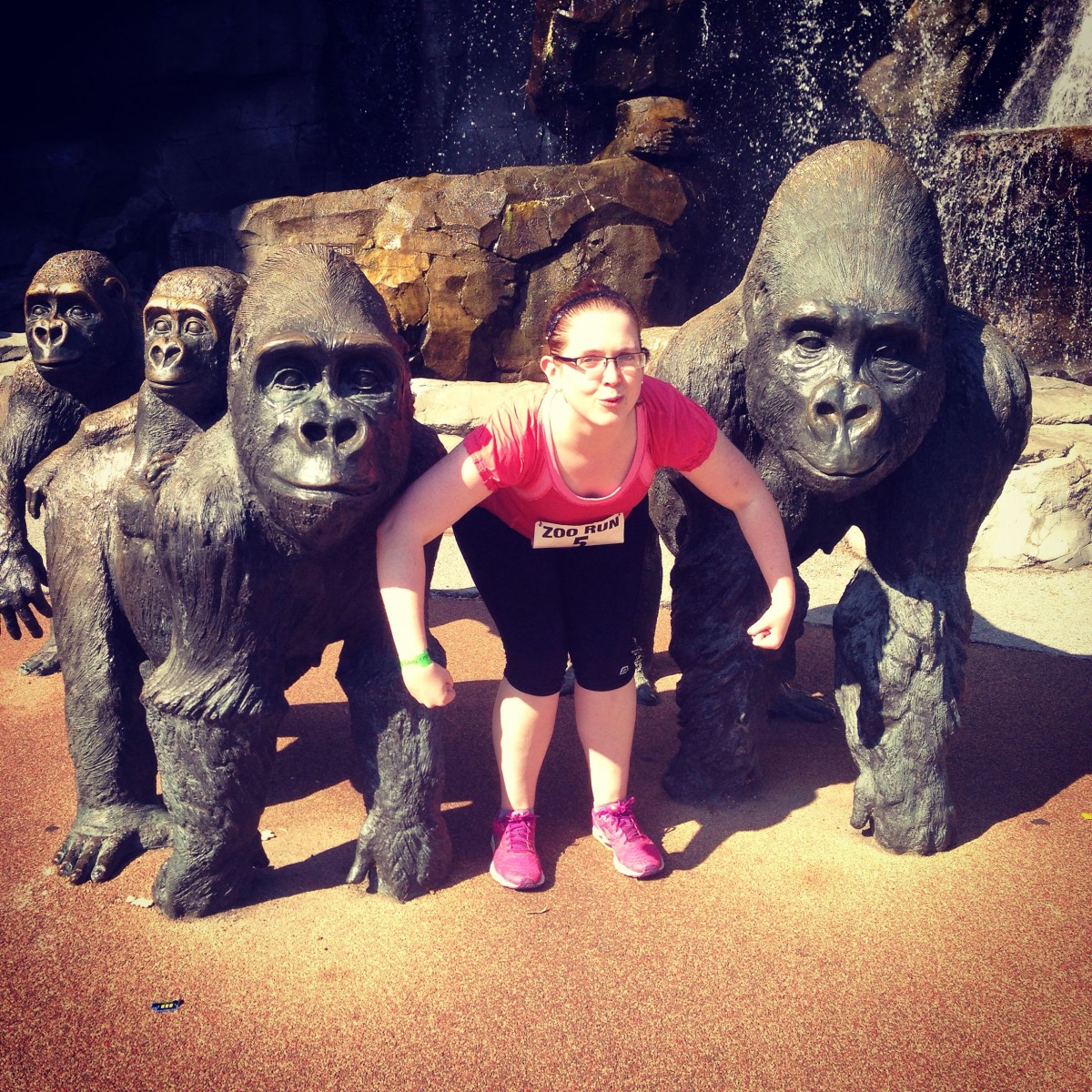 After grabbing a post-race banana, bagel, and water, we walked around the zoo. I love this zoo and can't believe this was only my second time visiting in the year that I've lived here. Did you know it was just named the Best Zoo in the World? Yeah, Omaha's pretty proud about that.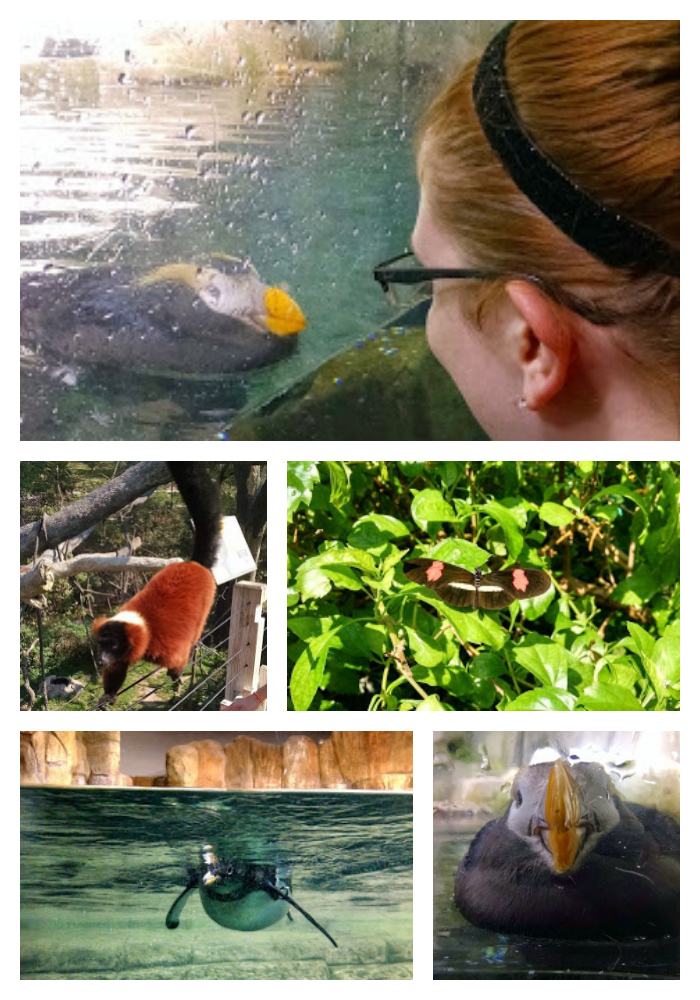 Josh and I obviously had to check out the penguins and puffins again since they are the best animals ever. One curious little guy swam right up to my face and really wanted to say hello.
We also explored some zoo exhibits we've never been to before. We walked among the butterflies in a beautifully enclosed garden. We also got to walk among the lemurs and see them be fed and trained. They were super friendly and walked right up to us. One startled me while I was looking at the trees by running right in front of my face and over my arm. I love how playful and sweet they are.
After our big race and zoo day Josh and I chowed down at Brazen Head. I got a cider beer and this delicious veggie boxty. It was the perfect way to end a wonderful weekend.
Questions of the Day: Have you petted an alpaca before? What was the highlight of your weekend? Have you ever tried a boxty? What's your favorite distance to run?
* This post contains affiliate links. They cost you nothing but allow me to earn a small portion of sales if you buy something I share.