Happy Monday! Wow, what a weekend. I got to meet a friend's new baby, have a fun date night with Josh (we saw Moana, so good!!), and decorate gingerbread houses with friends. And I captured zero photos of any of that. #BloggerFail. Thankfully I got some pictures of the rest of our weekend. Don't forget to link up to your weekend snapshots at the bottom of this post!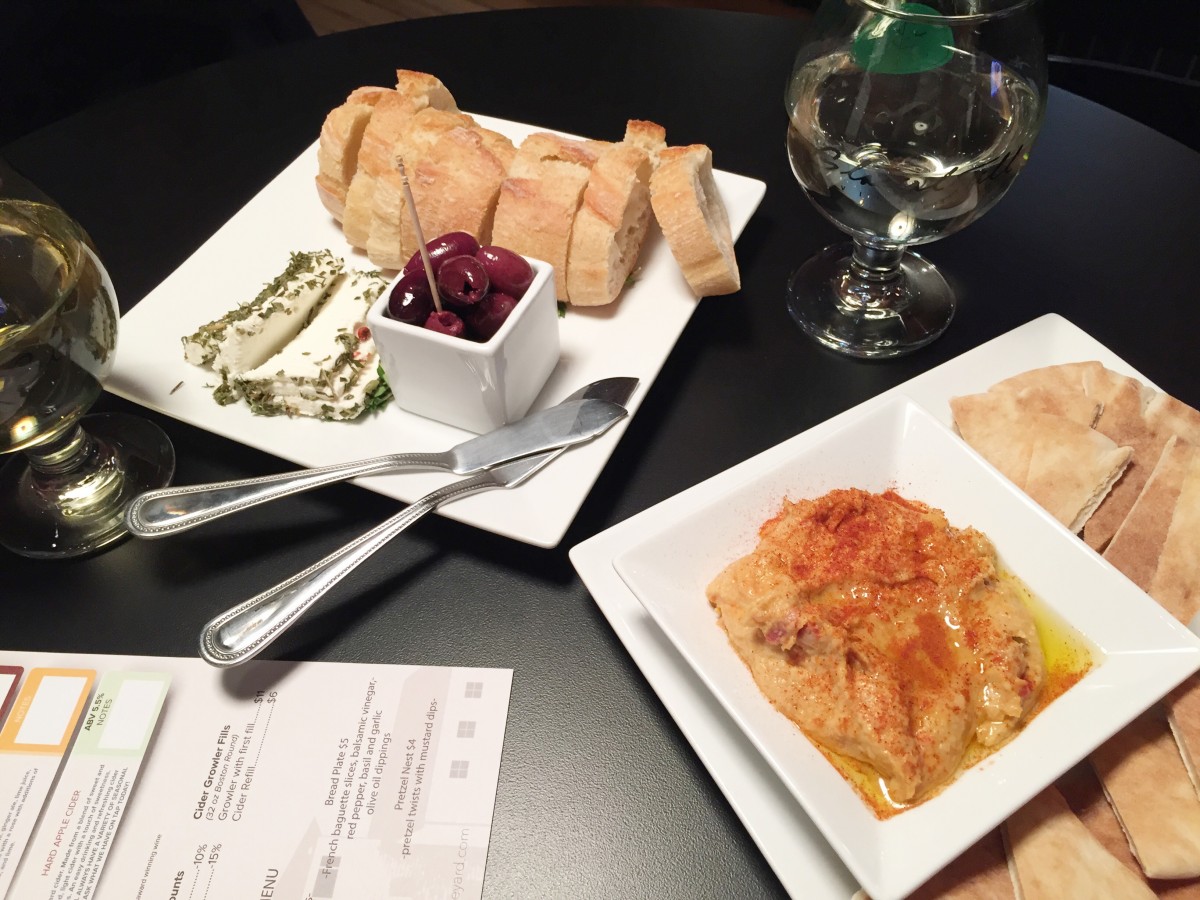 Josh and I drove out to Ashland to Glacial Till Vineyards for what we thought would be a super fun ugly sweater party. When we got to a quiet tasting room and inquired about the party we were told it was a half an hour away at their vineyard. Totally my bad for not reading the Facebook event description closely. We decided to make the best of it and ordered snacks to share and a round of ciders. It wound up being a really fun night.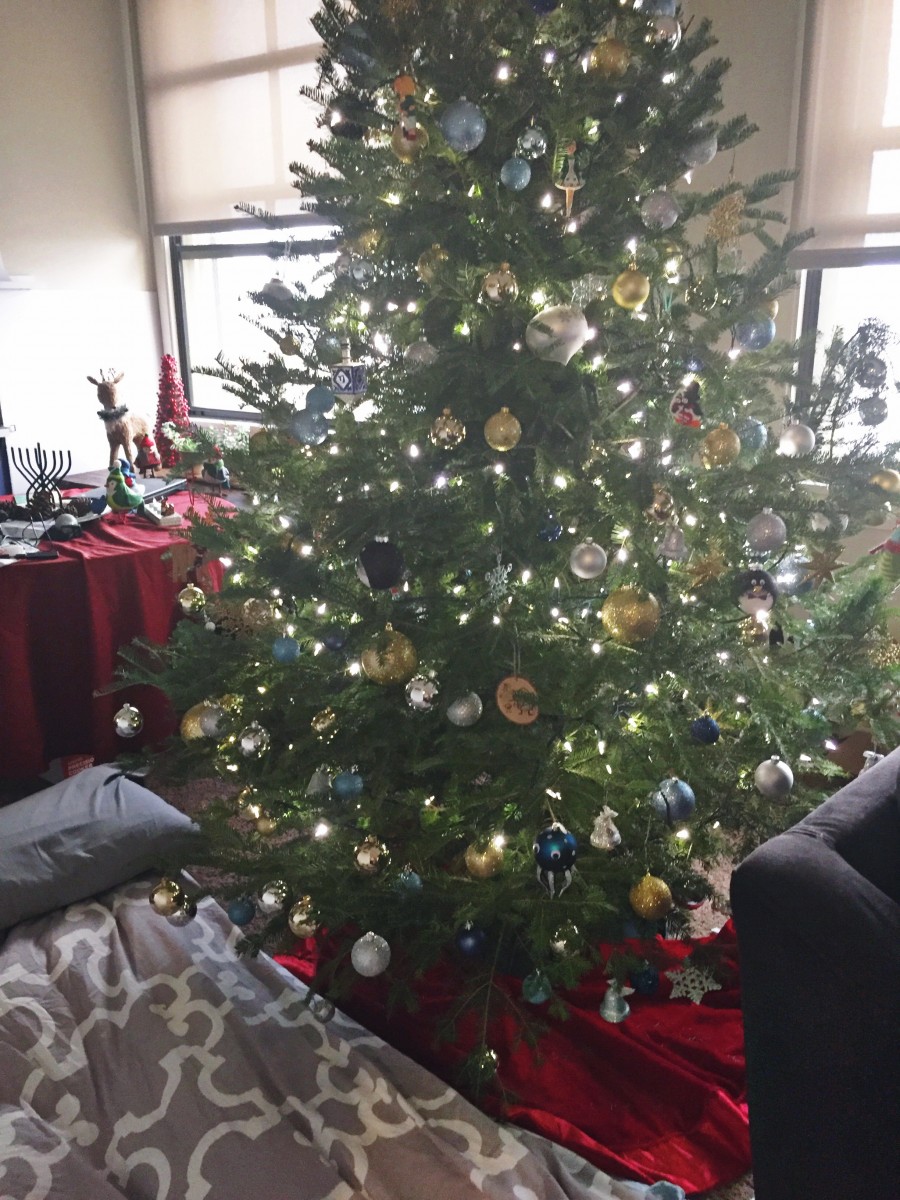 Since Josh and I are leaving for a cruise next week and will be gone over Christmas and New Years, we've been trying to pack in all the holiday stuff now. Saturday night we watched National Lampoon's Christmas Vacation for the first time together. We both loved it. Then we pulled all our blankets off our bed and laid them in front of the Christmas tree. I have always wanted to sleep under the Christmas tree and was so excited to make it happen.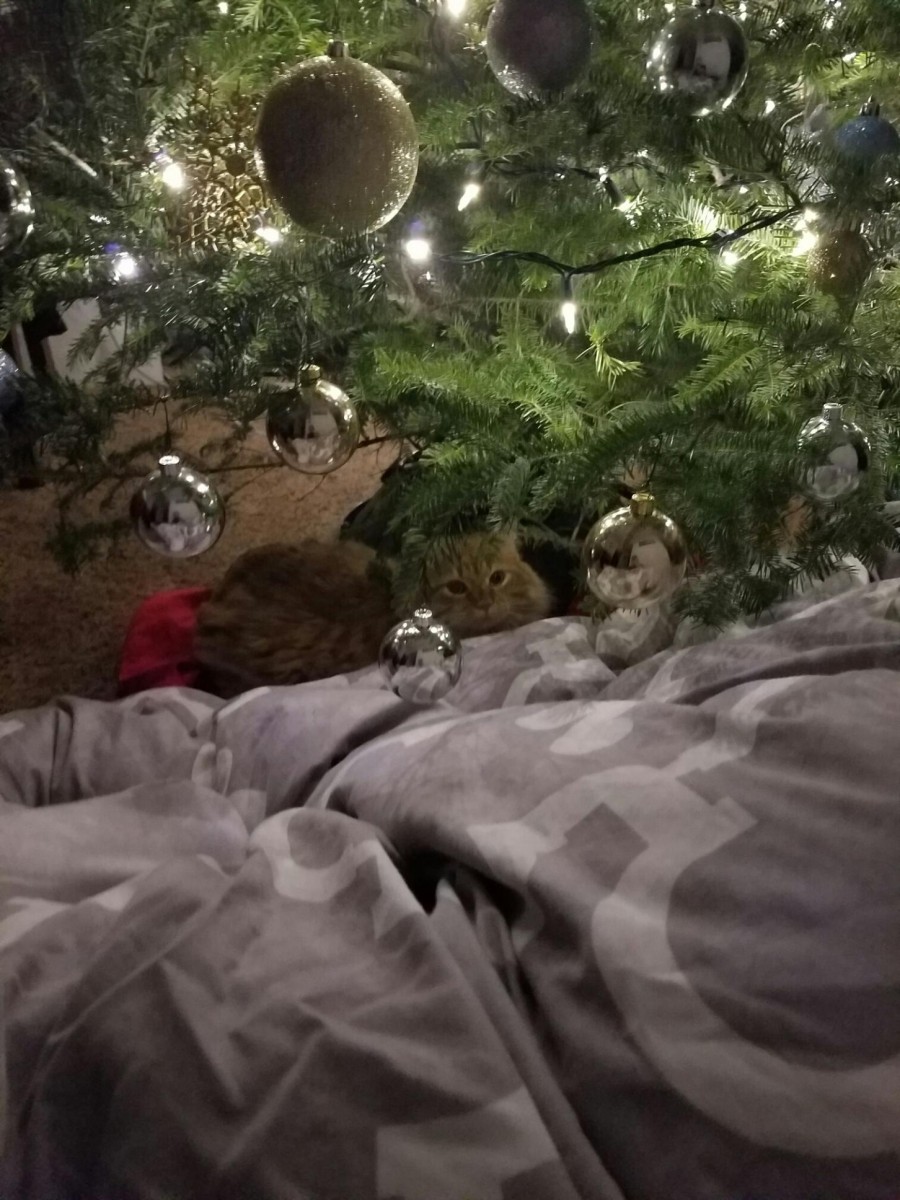 Josh woke up in the middle of the night to Punkin sitting with us under the tree. I see this becoming a yearly tradition!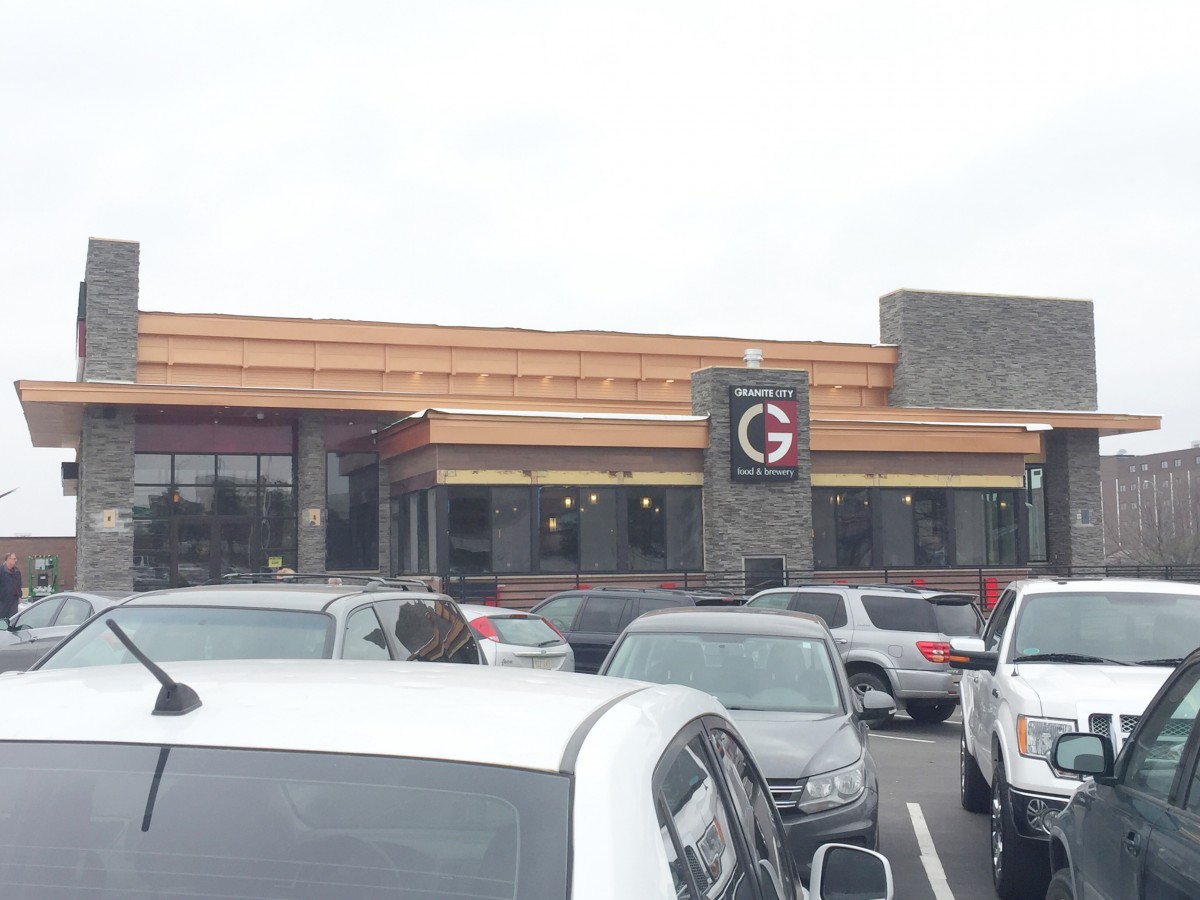 Sunday we headed to the new Granite City in Lincoln. We were invited to their preview weekend before the official opening on Wednesday, December 14. We have a Granite City in Omaha that I love so I was excited to check out the new Lincoln one. This was Josh's first time to any Granite City so I couldn't wait to see what he thought.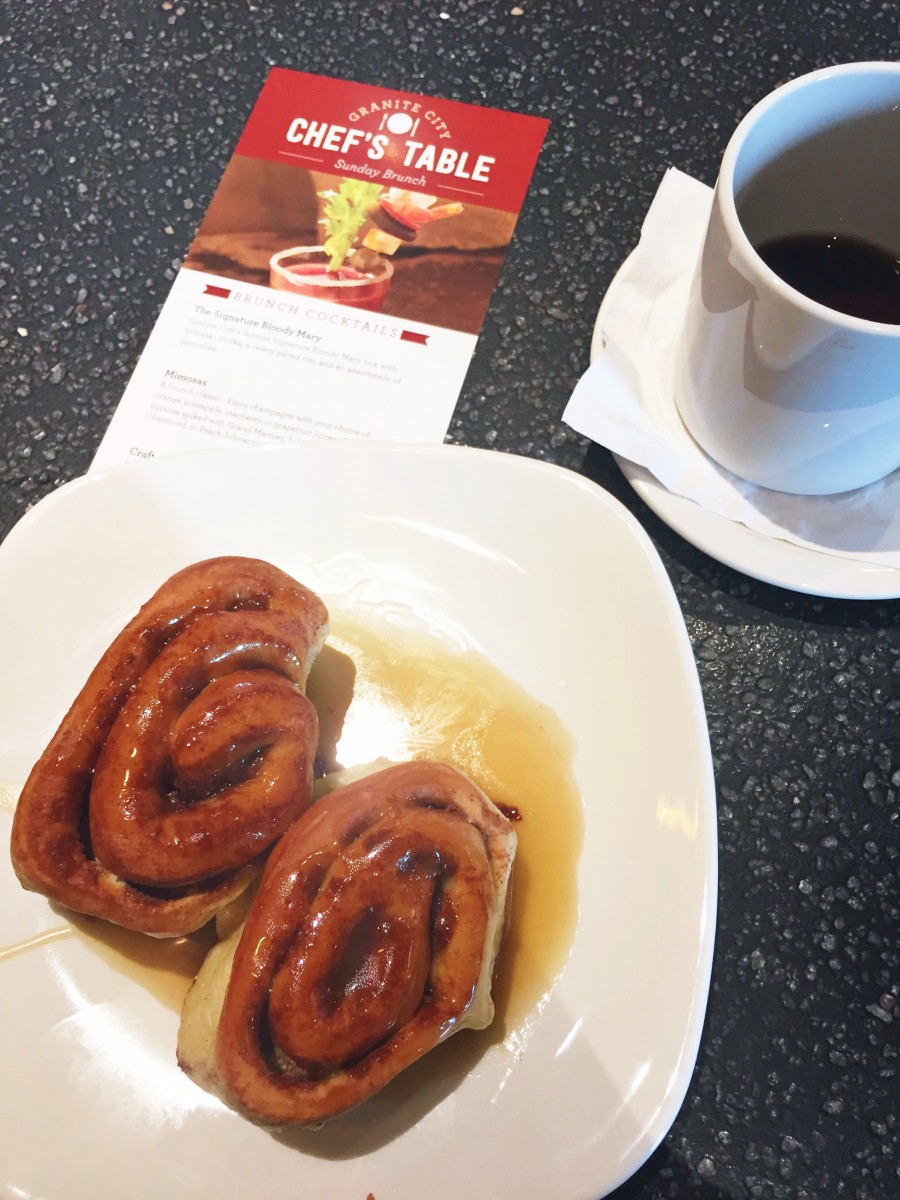 Granite City is known for their brunches. While they didn't have their liquor license yet, I can't wait to come back and drink all.the.mimosas when they're open.  When we got to our table we had these delicious cinnamon rolls waiting for us.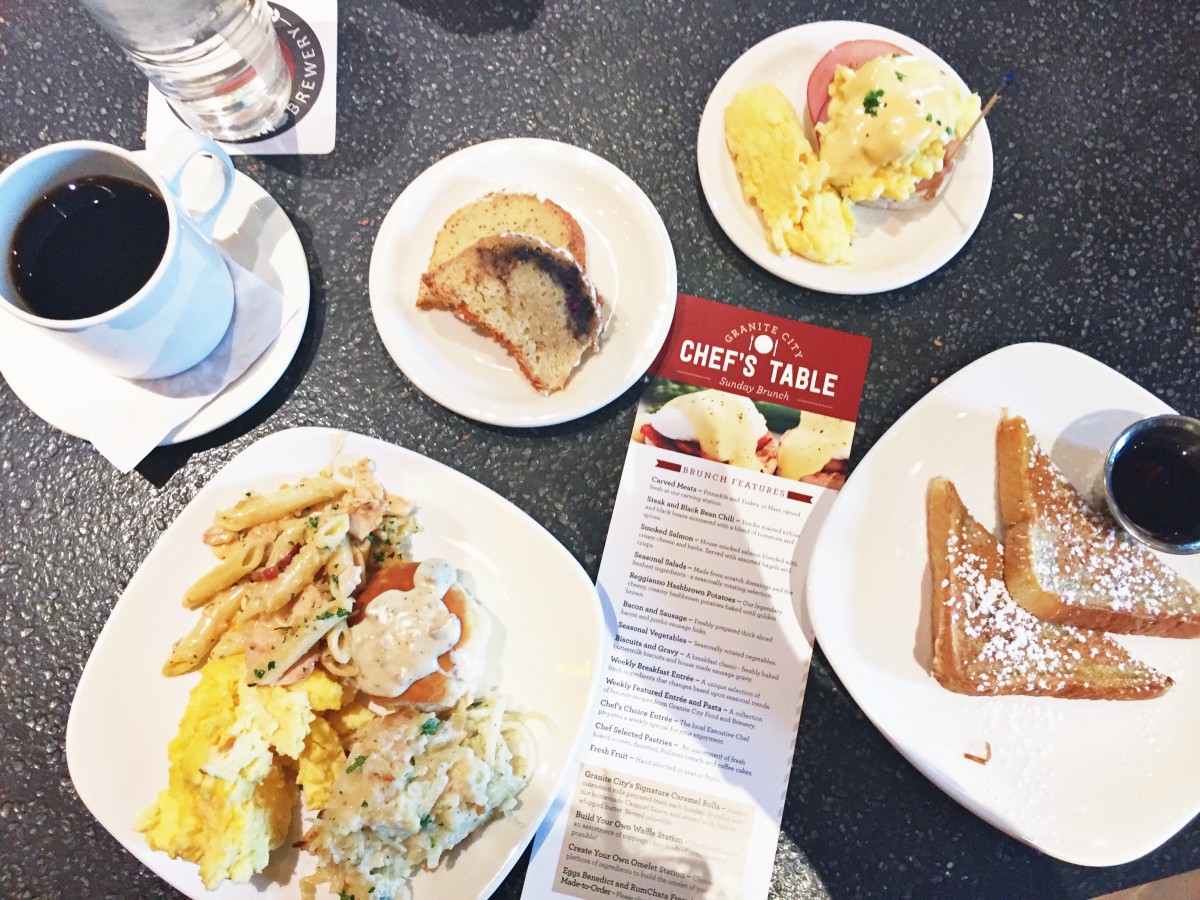 There was quite the spread! I could not get enough of the Reggianno Hashbrown Potatoes. Josh and I both loved everything and stuffed ourselves silly. We're already talking about another brunch at Granite City in Omaha soon.
For my Lincoln friends, anyone who eats at Granite City on opening day will help fight local hunger, as the restaurant will donate 10% of each meal purchase to the Lincoln Food Bank. And you'll get a free membership to their Mug Club! Josh wants to drive back to Lincoln this week just for that!
It was a great brunch and a fun way to spend a Sunday. We spent the rest of the day in Lincoln shopping for Christmas presents and enjoying the day together.
Questions of the Day: What was the highlight of your weekend? Are you a fan of brunching? Have you been to Granite City? What's a classic Christmas movie you haven't seen? Have you ever slept under the Christmas tree?