Happy Monday! This weekend was such a fun one. I'm sad it's over, but I'm looking forward to a productive and busy week. Here's what I was up to this weekend. Make sure to link up to your weekend snapshots at the bottom of this post!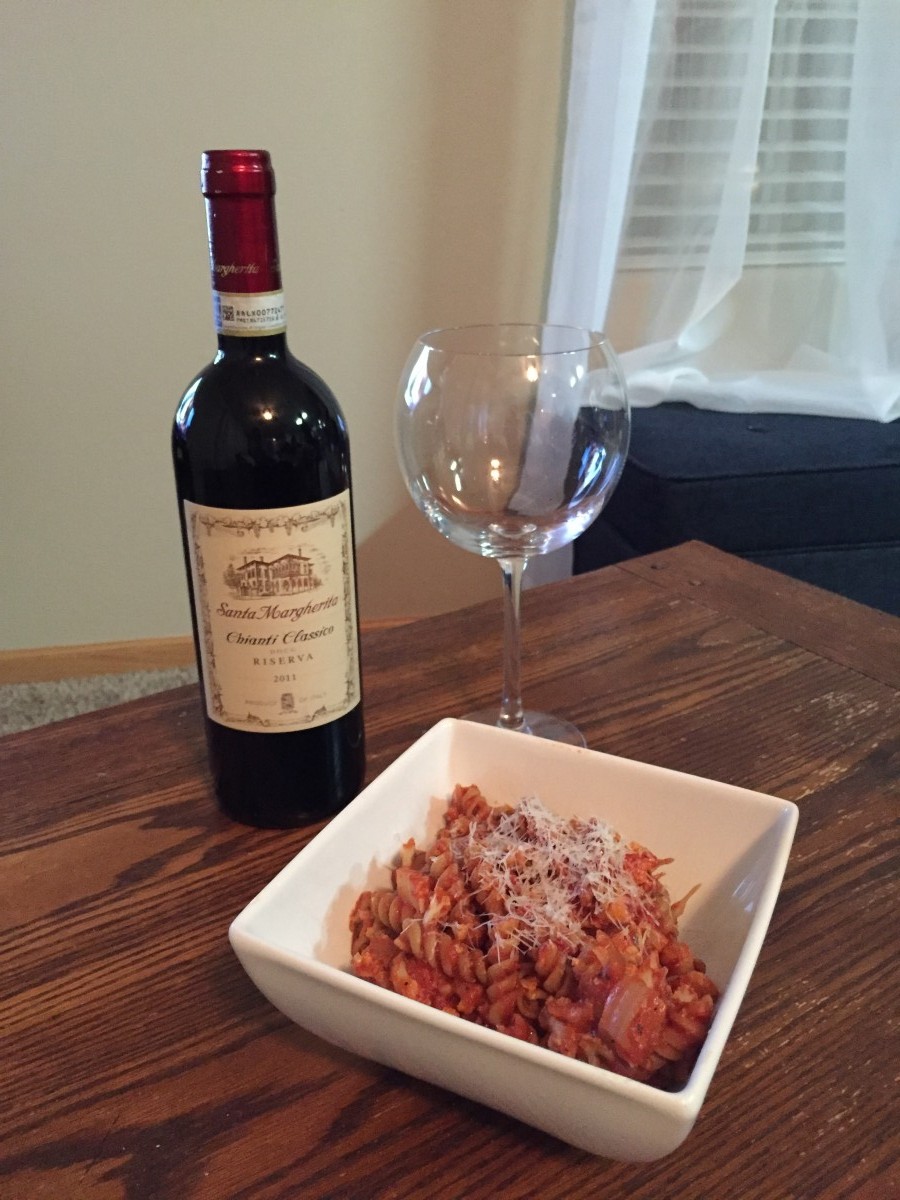 Friday started off with a double date night at my friend Erin's house. She made a veggie cauliflower pasta that was absolutely delicious. We also popped the cork on this Santa Margherita Chianti Classico. I'm usually a white girl but this red was incredible and paired perfectly with the pasta. It was such a fun night.
Saturday Josh and I had a date planned that I have been looking forward to for months! For Christmas Josh got us tickets to a candy making class at Provisions.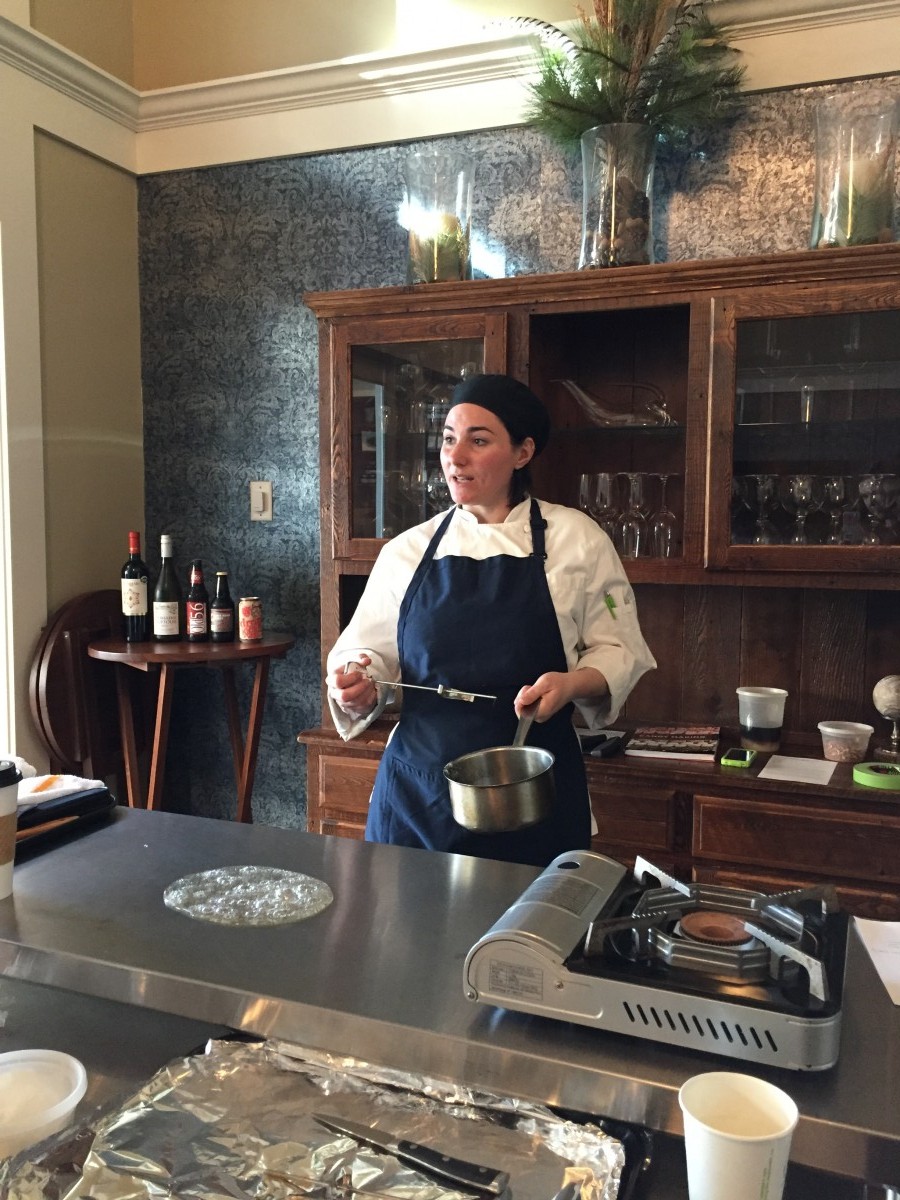 The class was taught by the pastry chefs from Grey Plume, one of my favorite restaurants in Omaha. We learned how to make everything from toffee to caramels to rock candy to truffles. It was three hours of fun, sticky fingers, and sweet treats.
We learned the importance of using thermometers when making candy.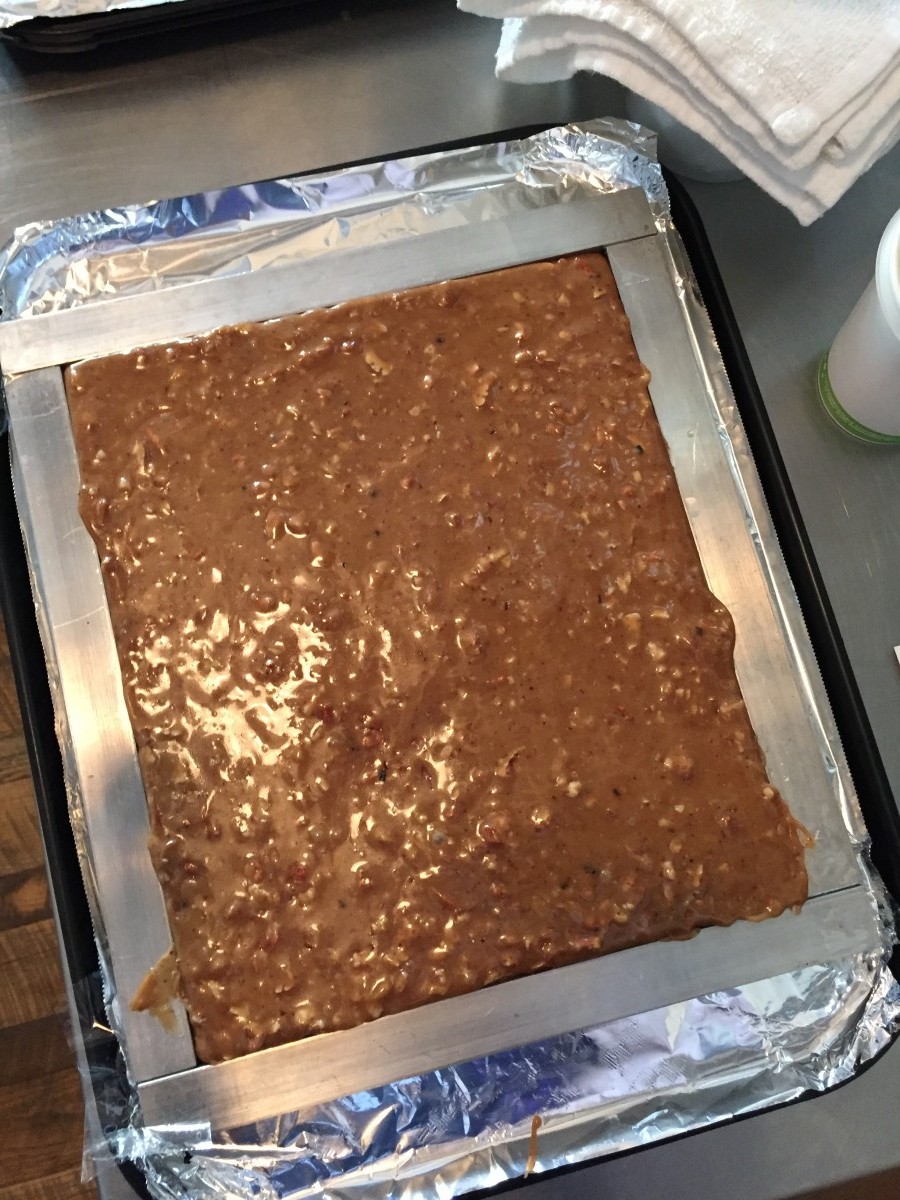 And I was shocked at how easy it is to make ooey gooey caramel bars. They're delicious!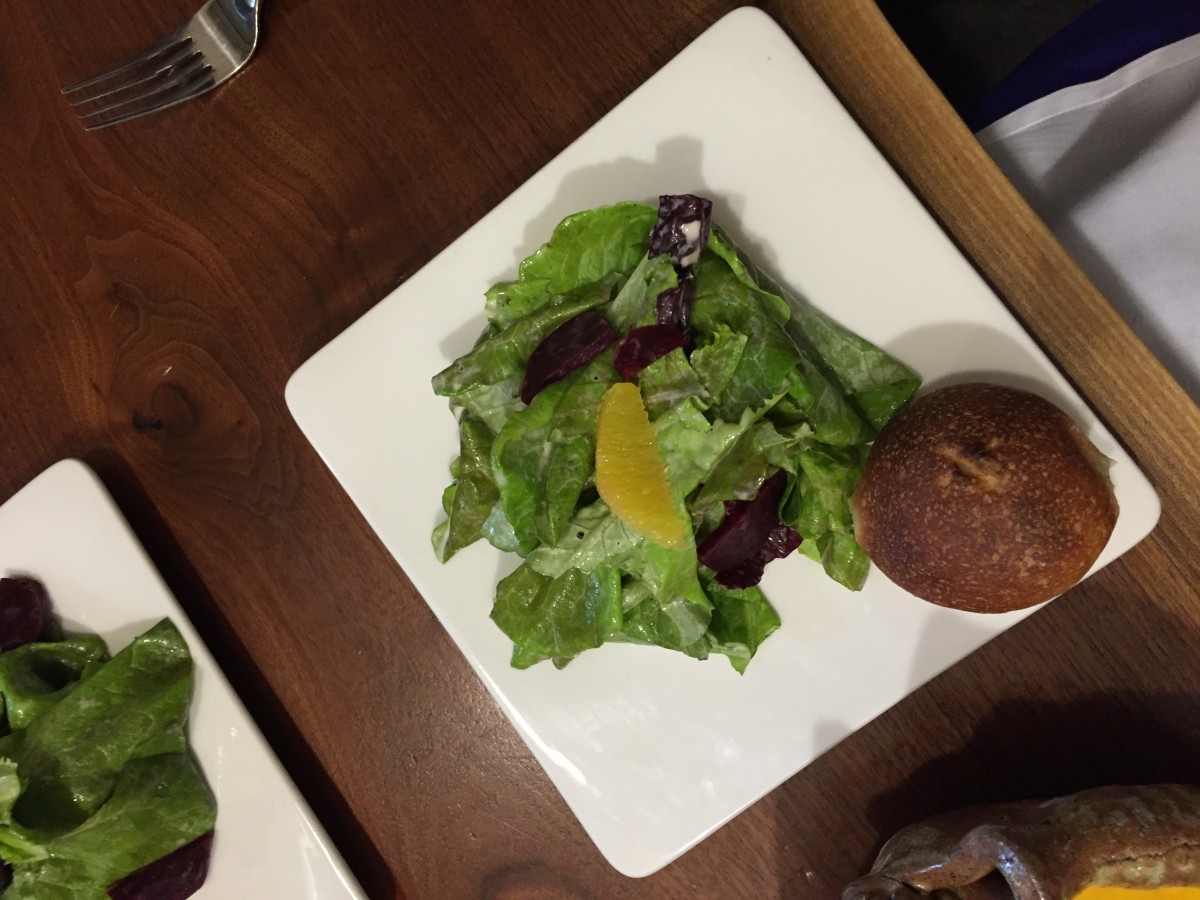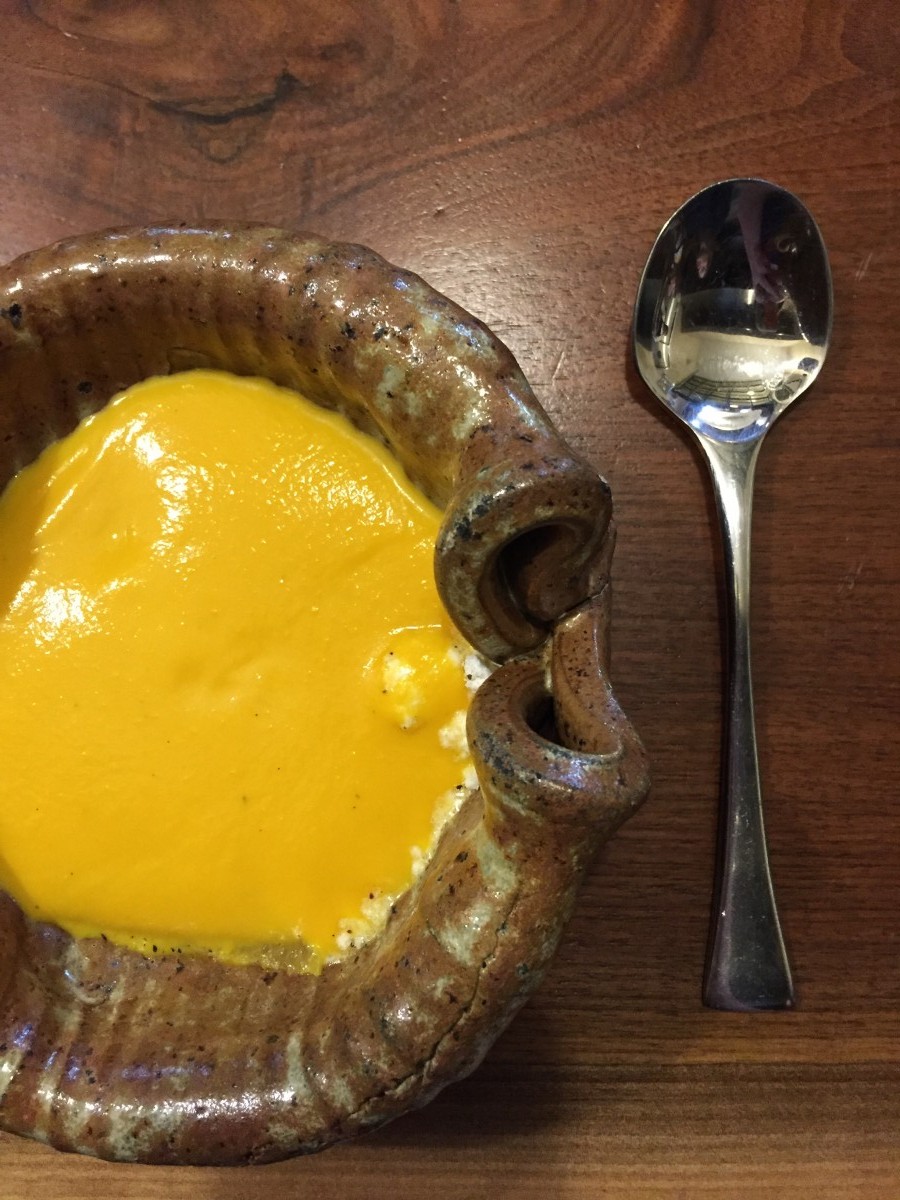 While our creations cooled we were treated to lunch. Grey Plume makes the best soup in Omaha. This butternut squash soup was no exception.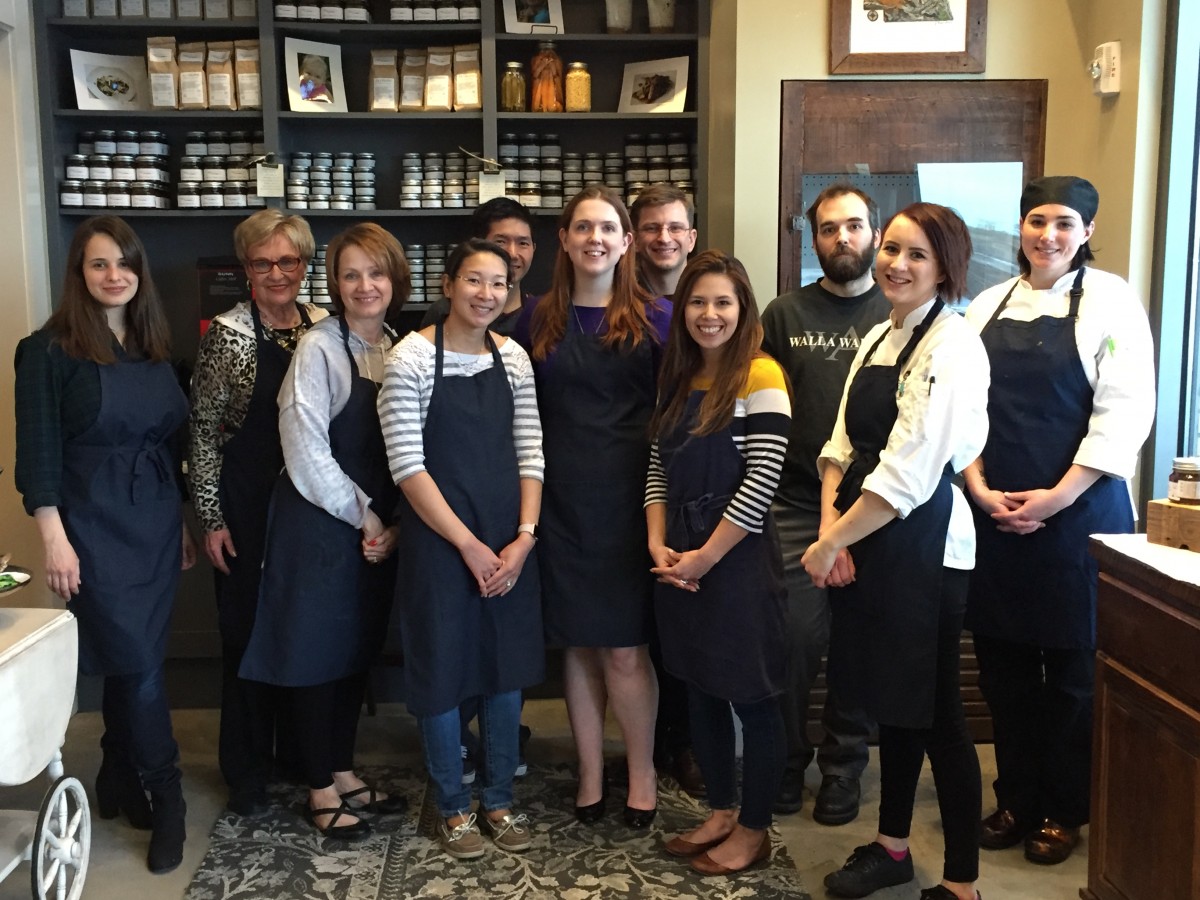 Everyone in our class was so nice. It was great to get to chat with everyone, hear why they were there, and learn more about other Omaha foodies.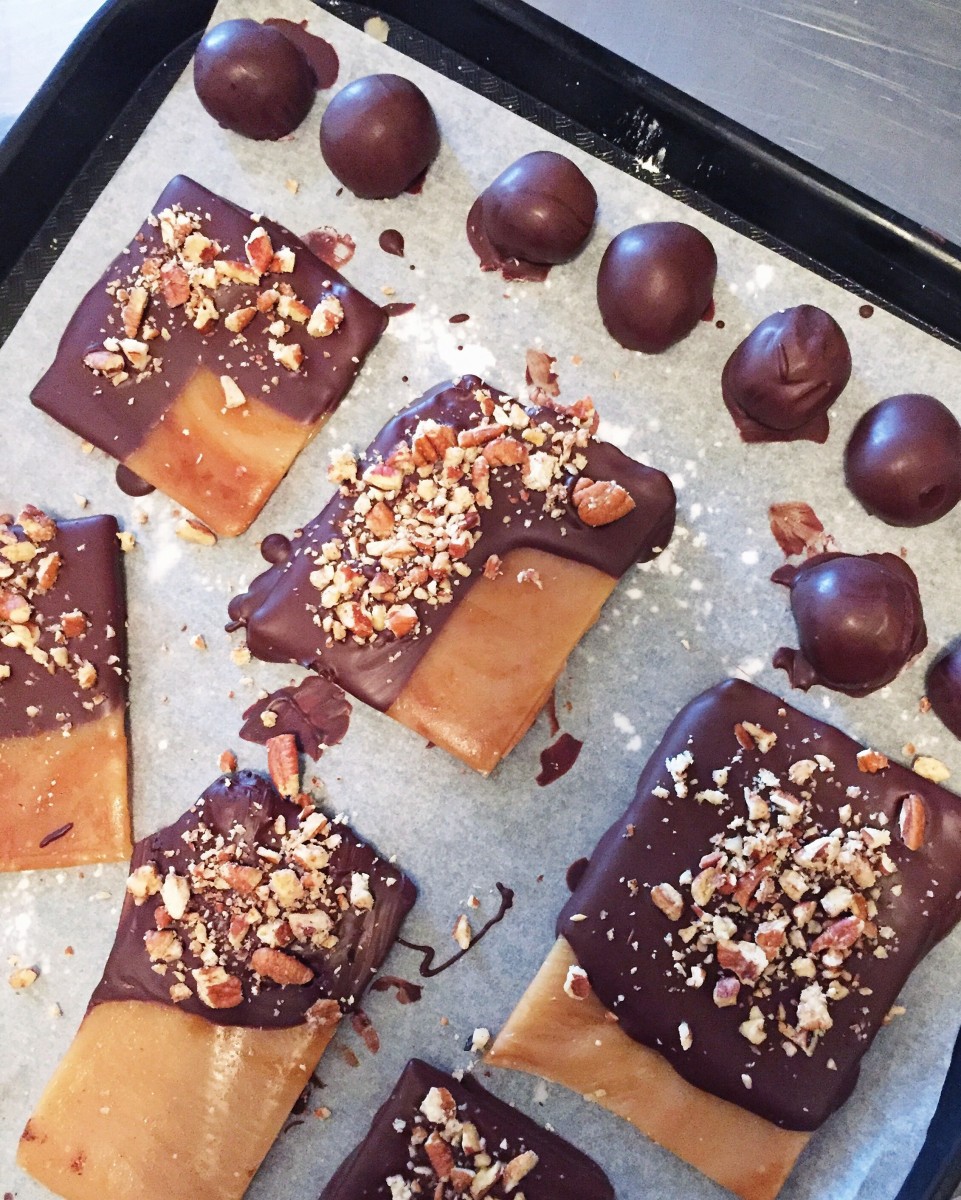 Our finished treats. I can't believe we made these! We went home with six boxes full of candy! It was such a fun afternoon and an experience I'll never forget.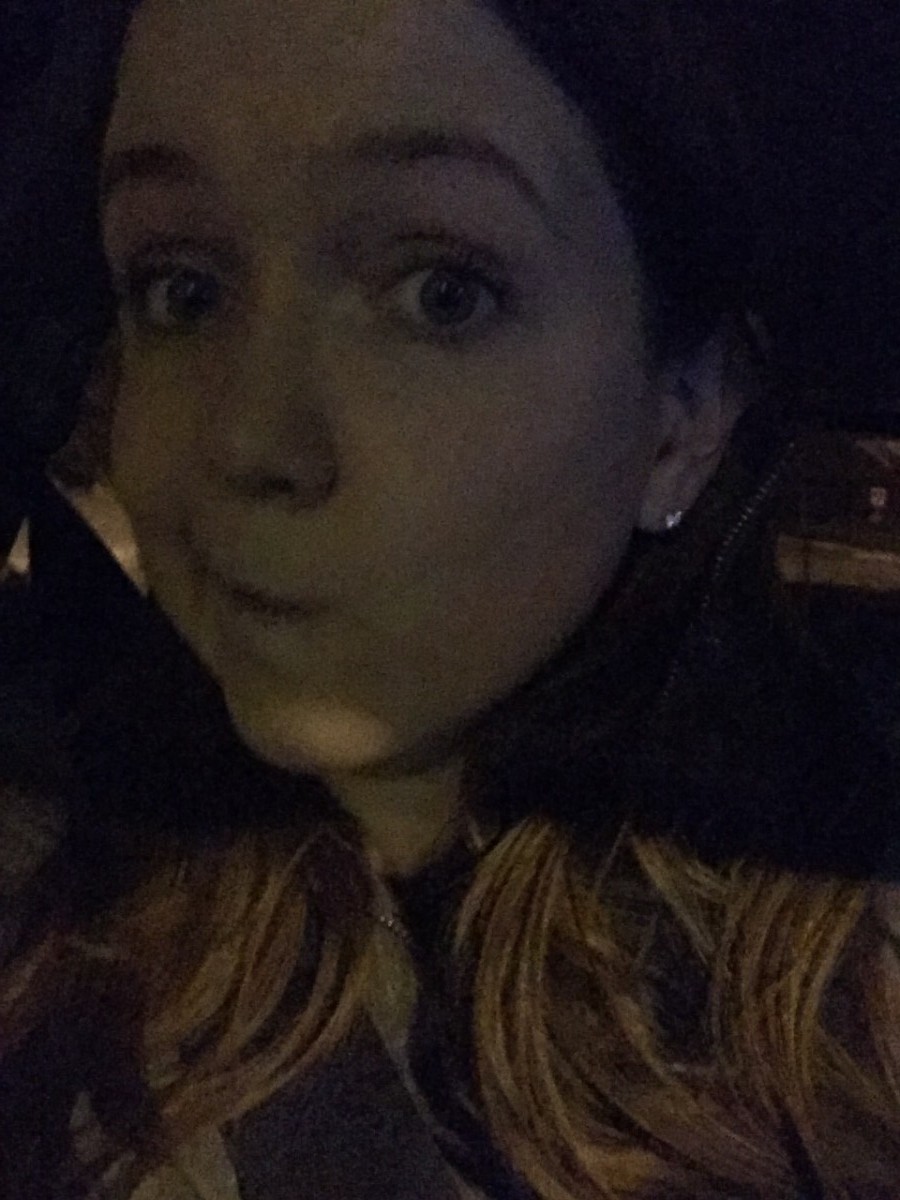 After the cooking class Josh and I drove to Jeff and Joanna's new house for a little housewarming party. They just bought a new house and it is gorgeous. I had a blast and completely forgot to take any picture to commemorate the night. I realized this as we were driving away so here is a picture of my oops face instead. 😉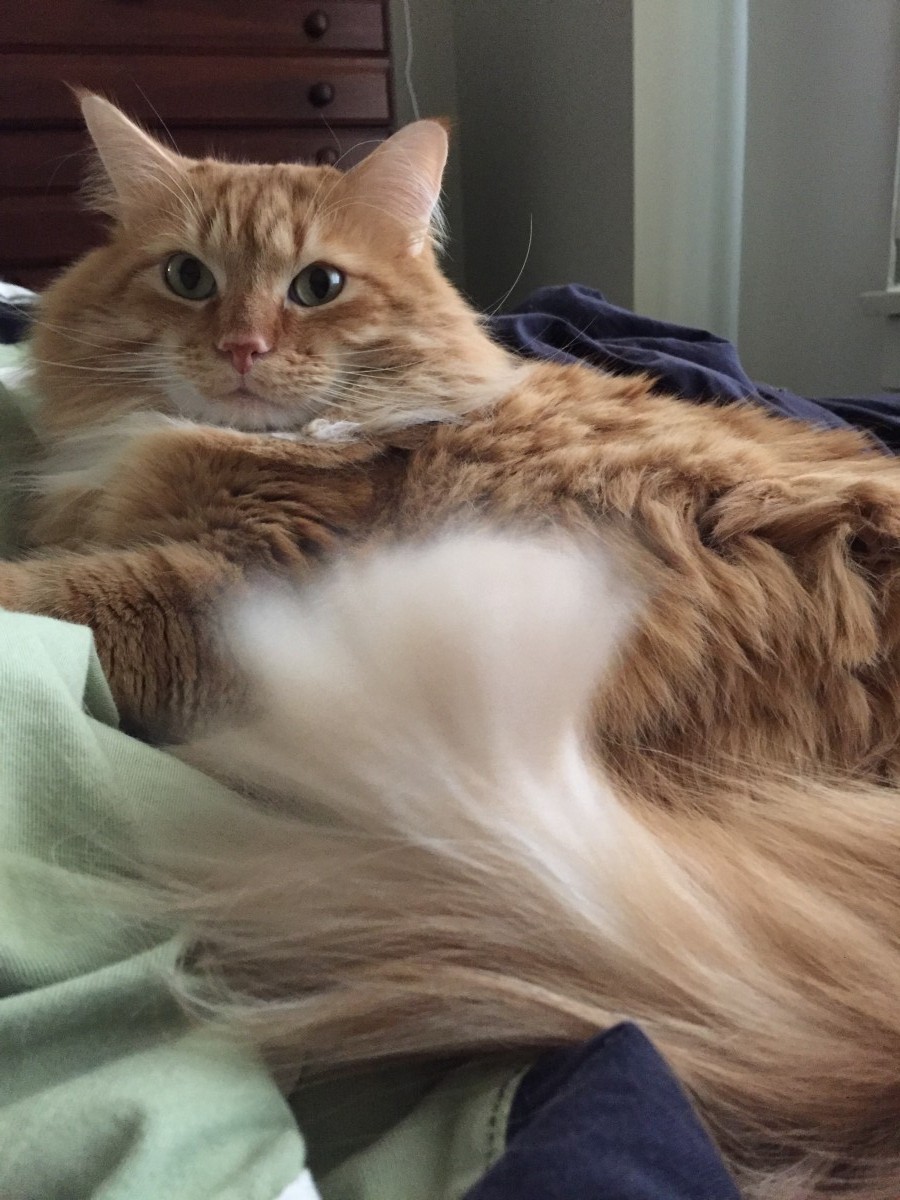 Sunday morning was spent sleeping in and cuddling with this guy. The usual.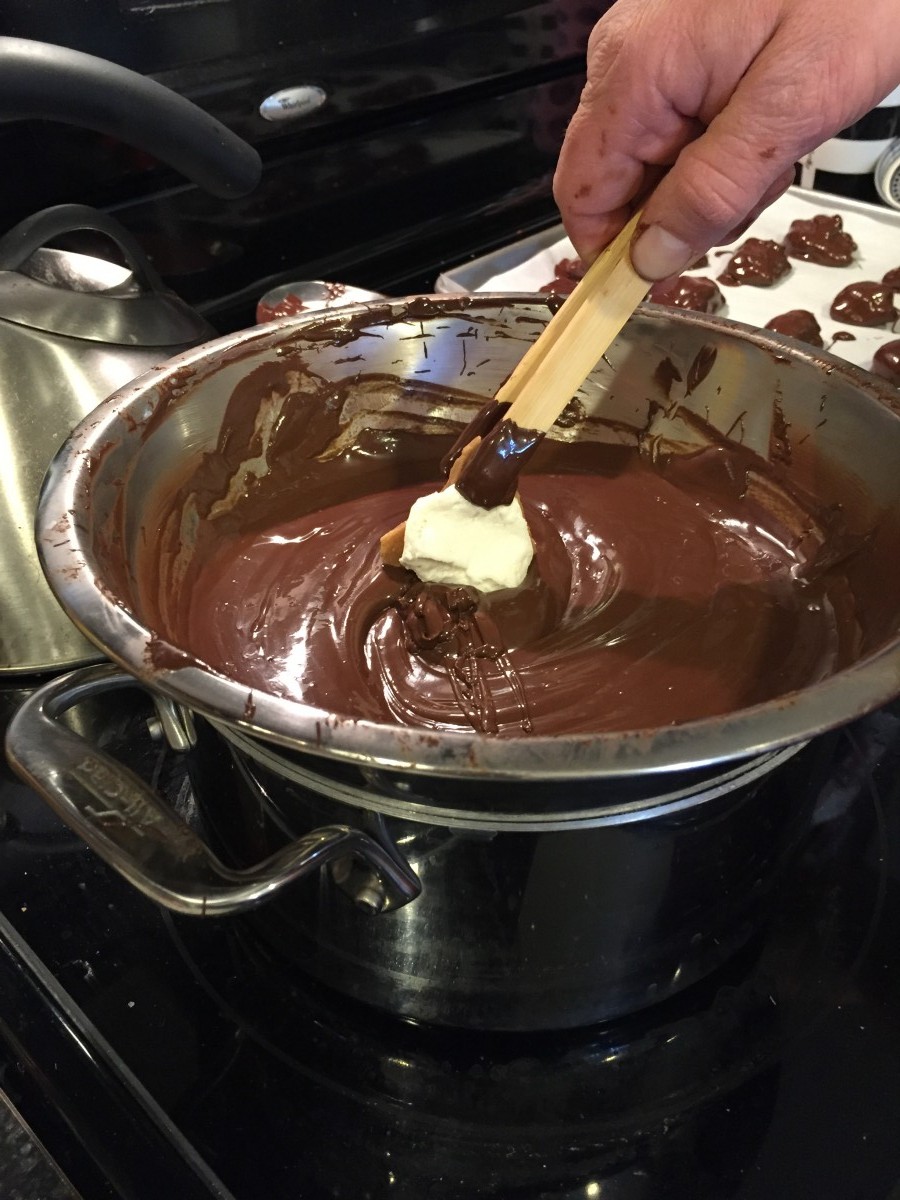 Then Josh and I put our newly acquired confectionary skills to the test with a homemade recipe for Valentine's Day sweets. Recipe coming tomorrow! (Hint: they're amazing!)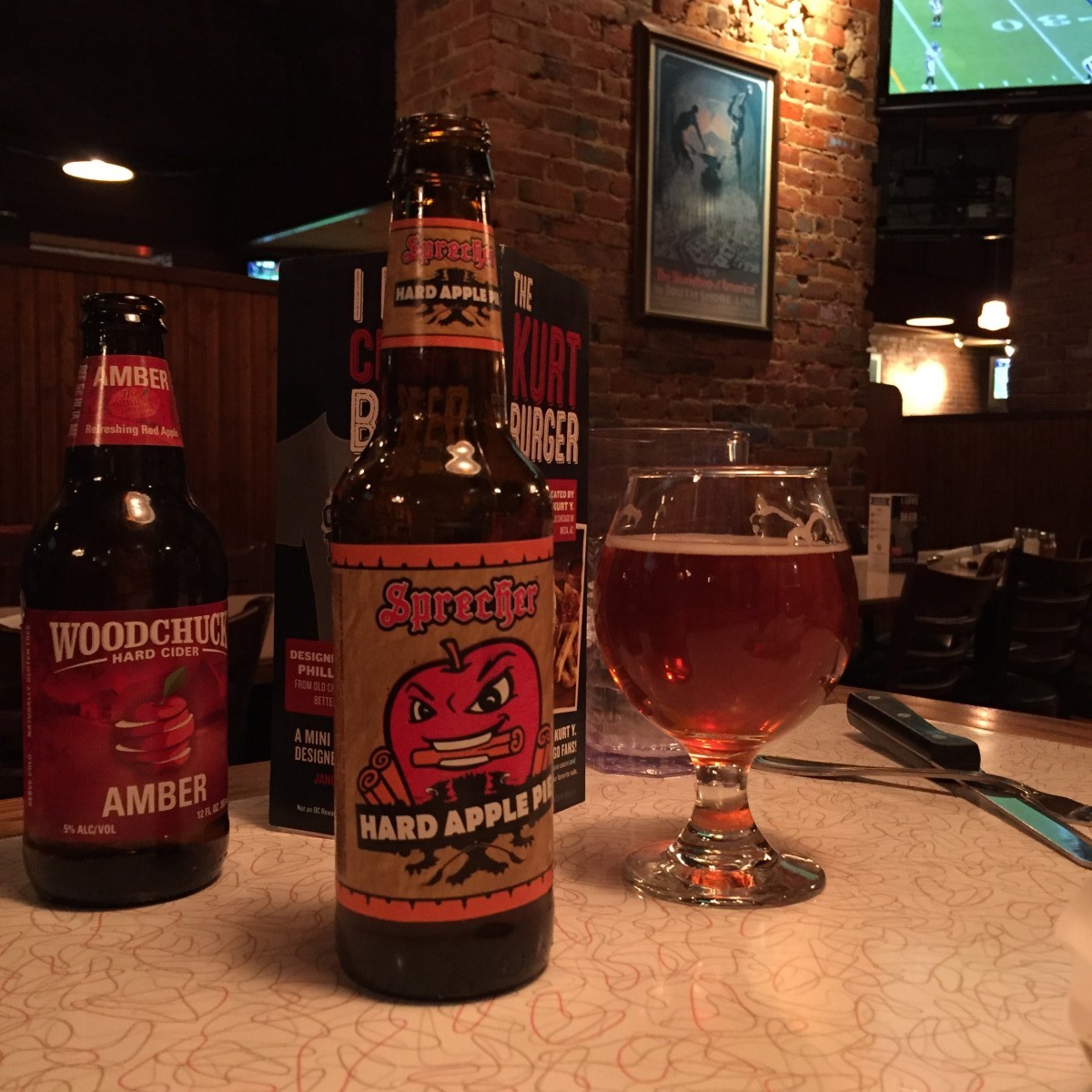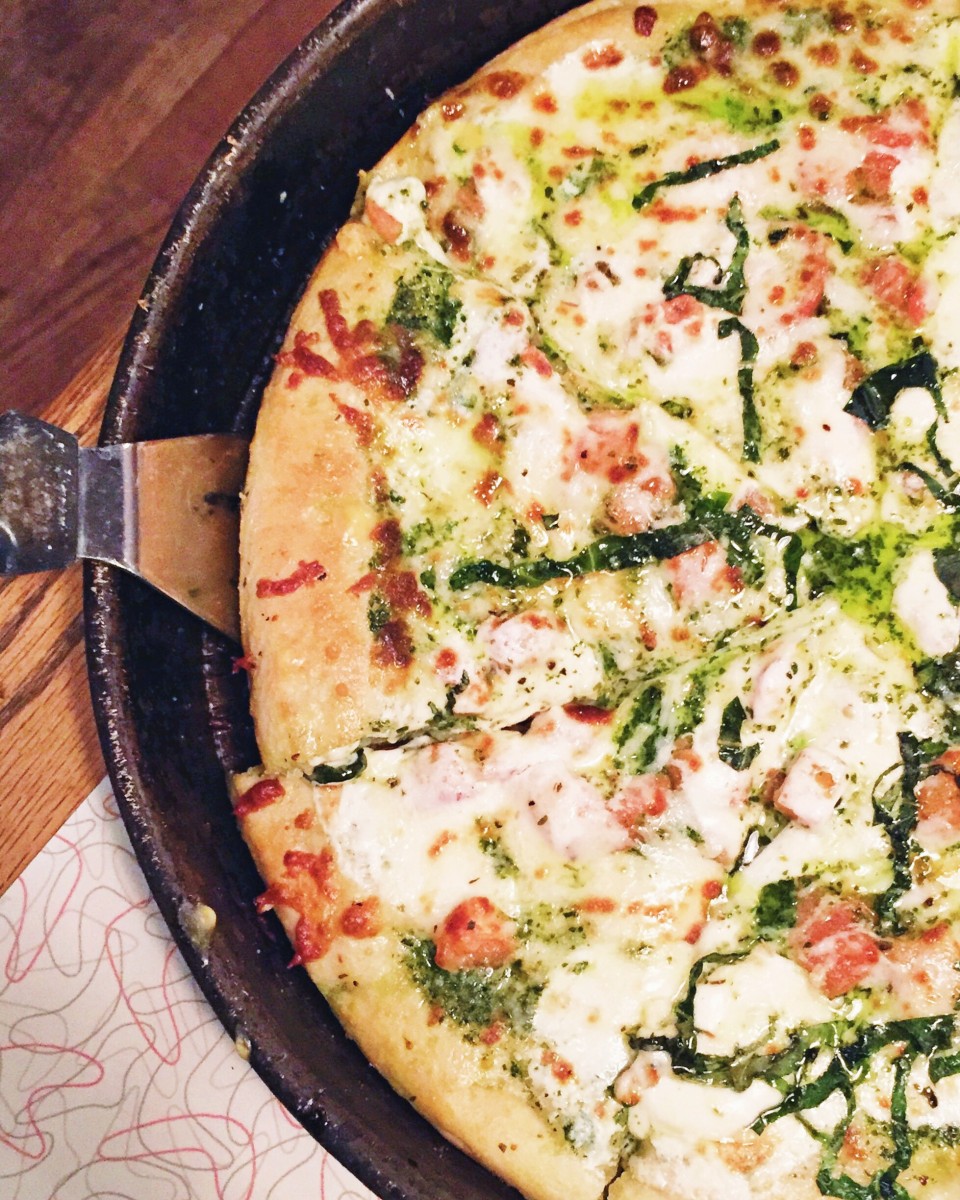 Sunday night was spent at Old Chicago drinking all the beer and eating all the pizza. We were rooting for the Broncos to win and were happy when they did. I don't really know much about football. My real Super Bowl is the ads that play during the commercials. My top 3:
Also, can we talk about the halftime show? My goodness, Bruno and Beyonce brought it! Can they go on tour together? I'd buy those tickets in a heartbeat! This was my favorite part of the performance:
And now, just like that, it's Monday again! Here's to a great week!
Questions of the Day: What was the highlight of your weekend? Who were you rooting for during the Super Bowl? What was your favorite commercial? Would you ever want to take a candy making class?