Happy Monday everyone! How was your Christmas? Mine was magical. I took a bit of a blogging vacation last week to soak up the holiday with Josh. Here's what we were up to. Don't forget to link up to your weekend snapshots at the bottom of this post!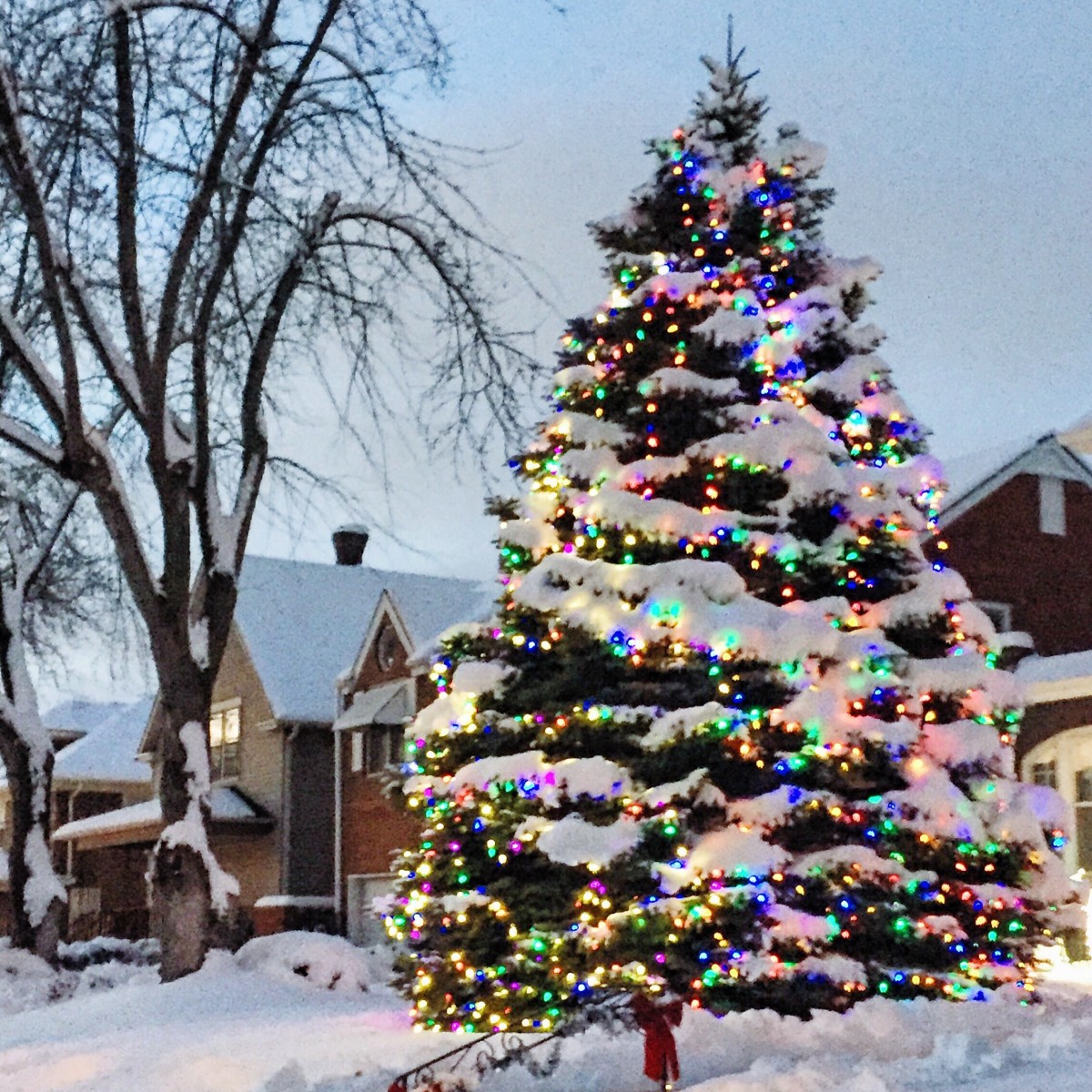 After a winter of no snow we had a White Christmas with eight inches of snowfall on Christmas Eve. While heading to Christmas Eve dinner we passed this real tree and it has to be the most magical Christmas tree I've ever seen.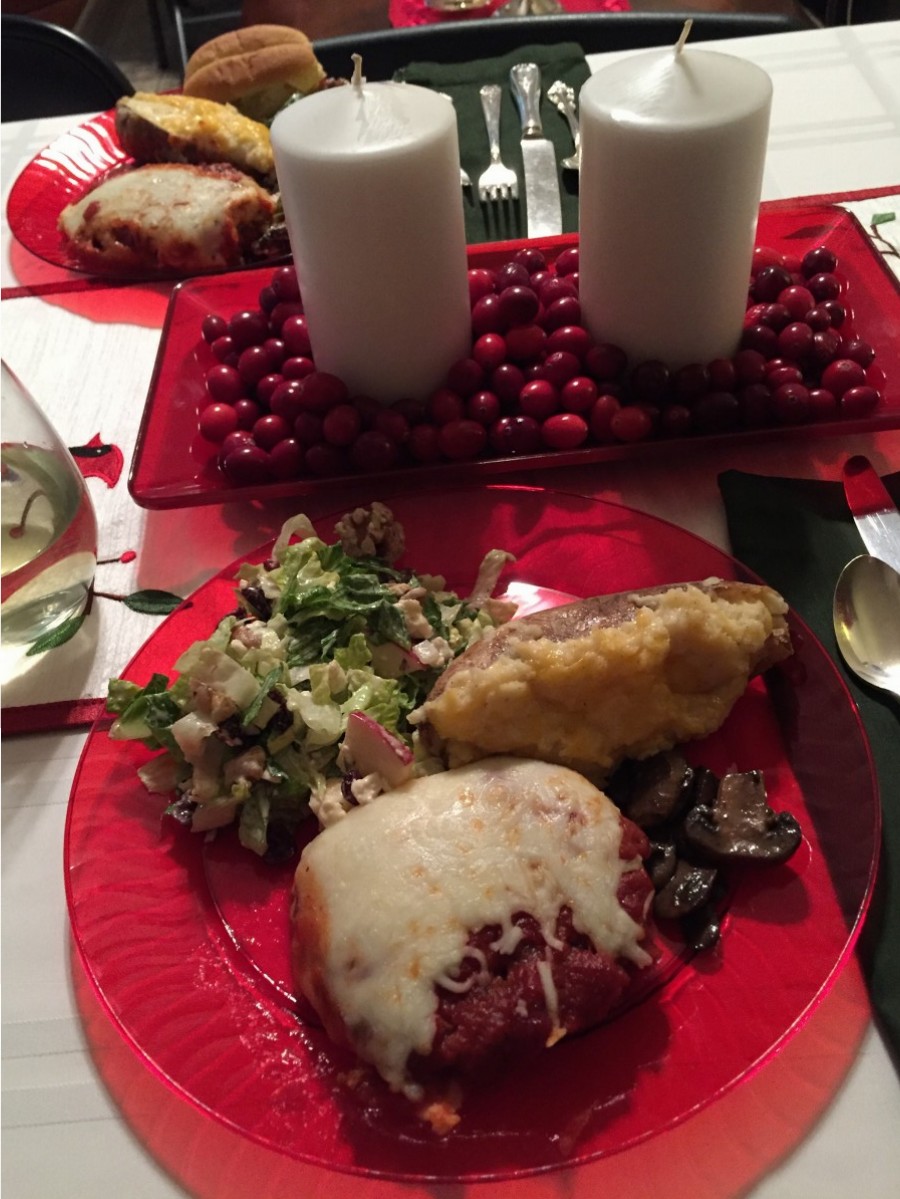 Christmas Eve dinner was with our good friends' family. It was a great time with absolutely delicious food.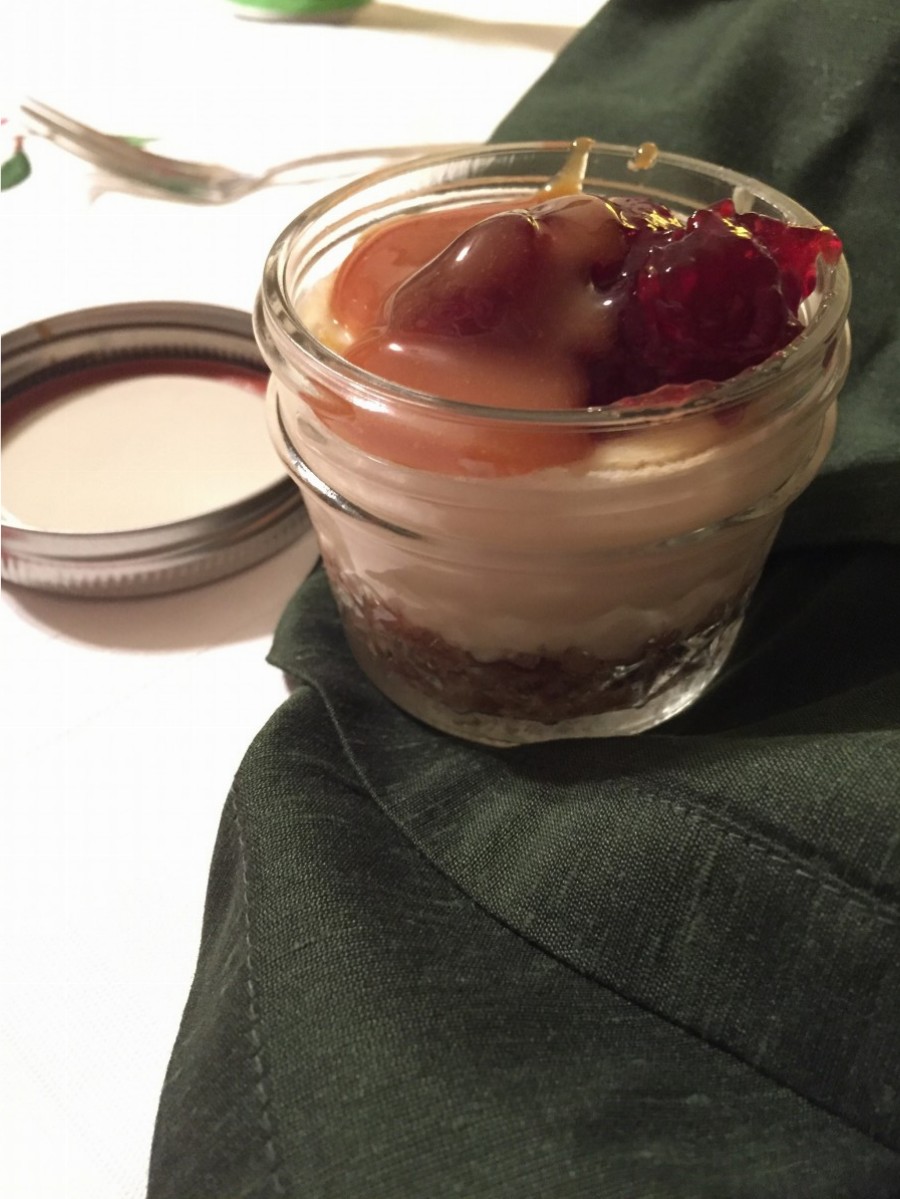 Dessert was homemade mason jar cheesecakes. Oh my goodness you guys, I can't even explain how good these are with words.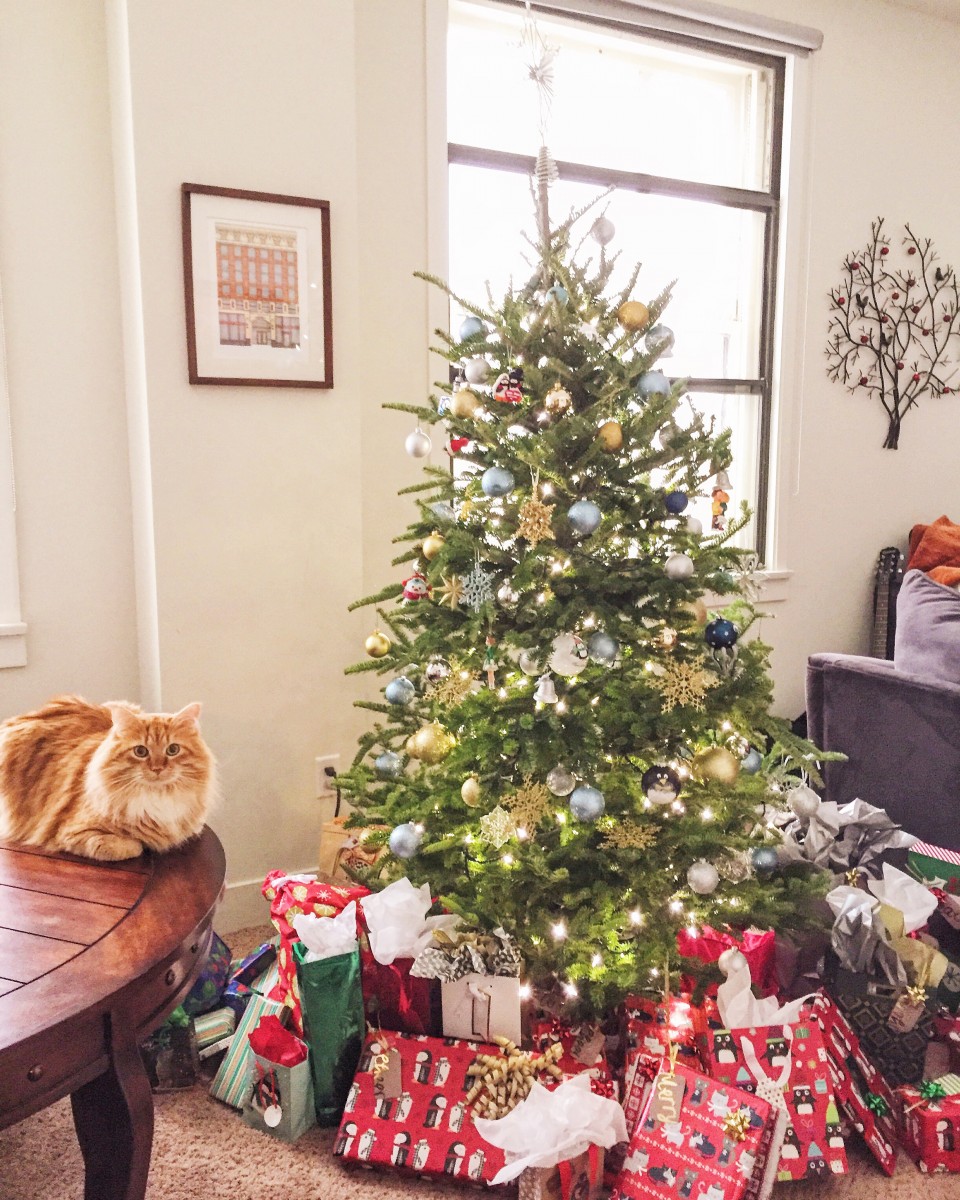 Christmas Day was a quieter affair with Josh, myself, and our cat, Punkin. He woke up bright and early to guard his presents.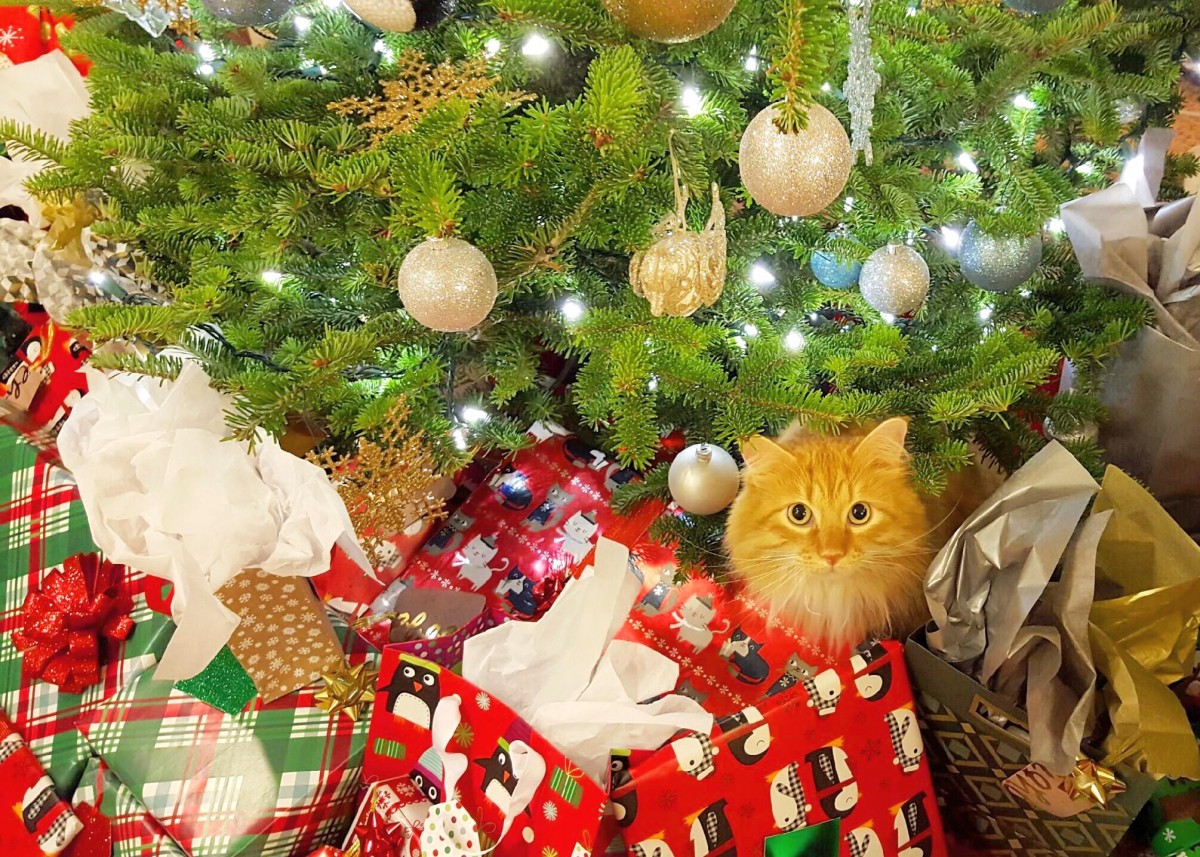 And then to sit amongst them and remind us that he was the ultimate present. 😉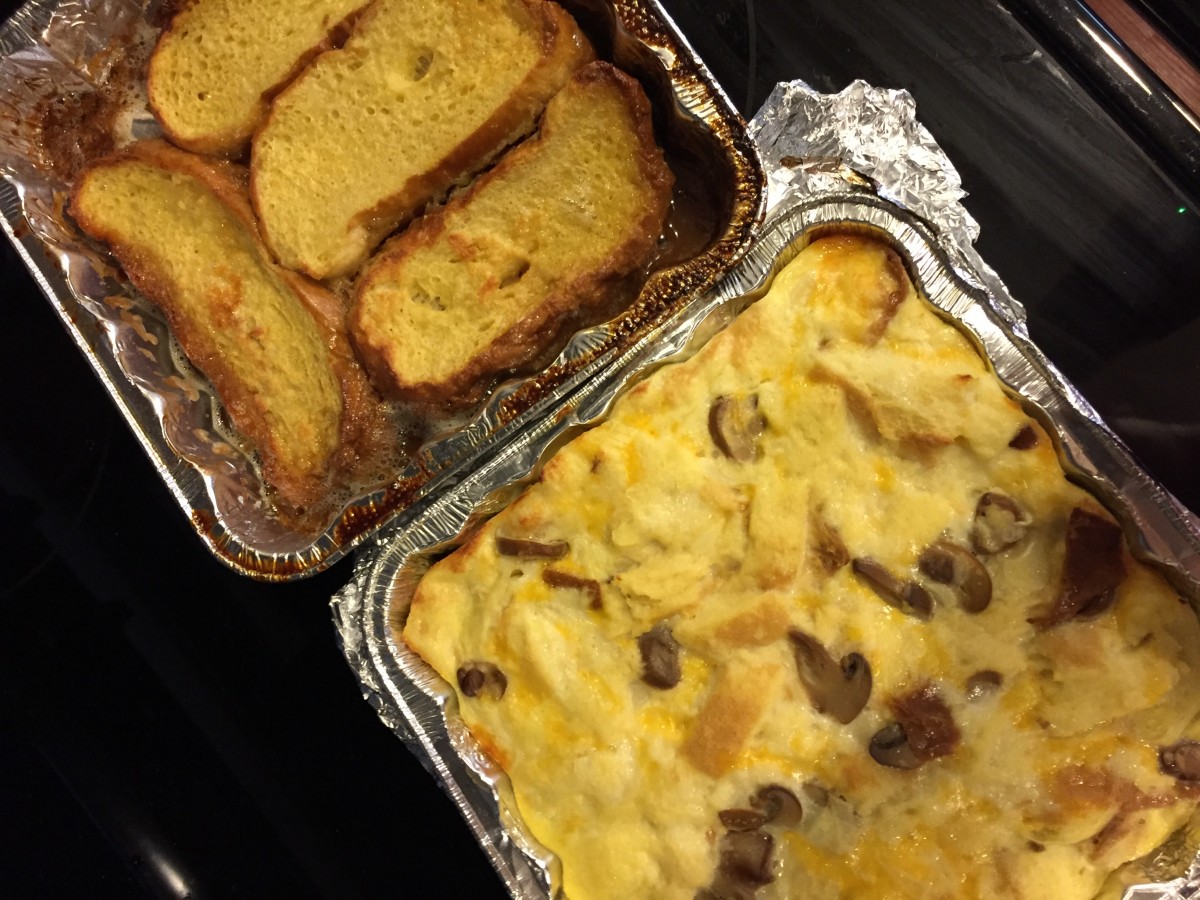 Josh and I love to stretch out the day as long as possible. We wake up, eat breakfast (that Molly's family sends us home with), and watch a Christmas movie.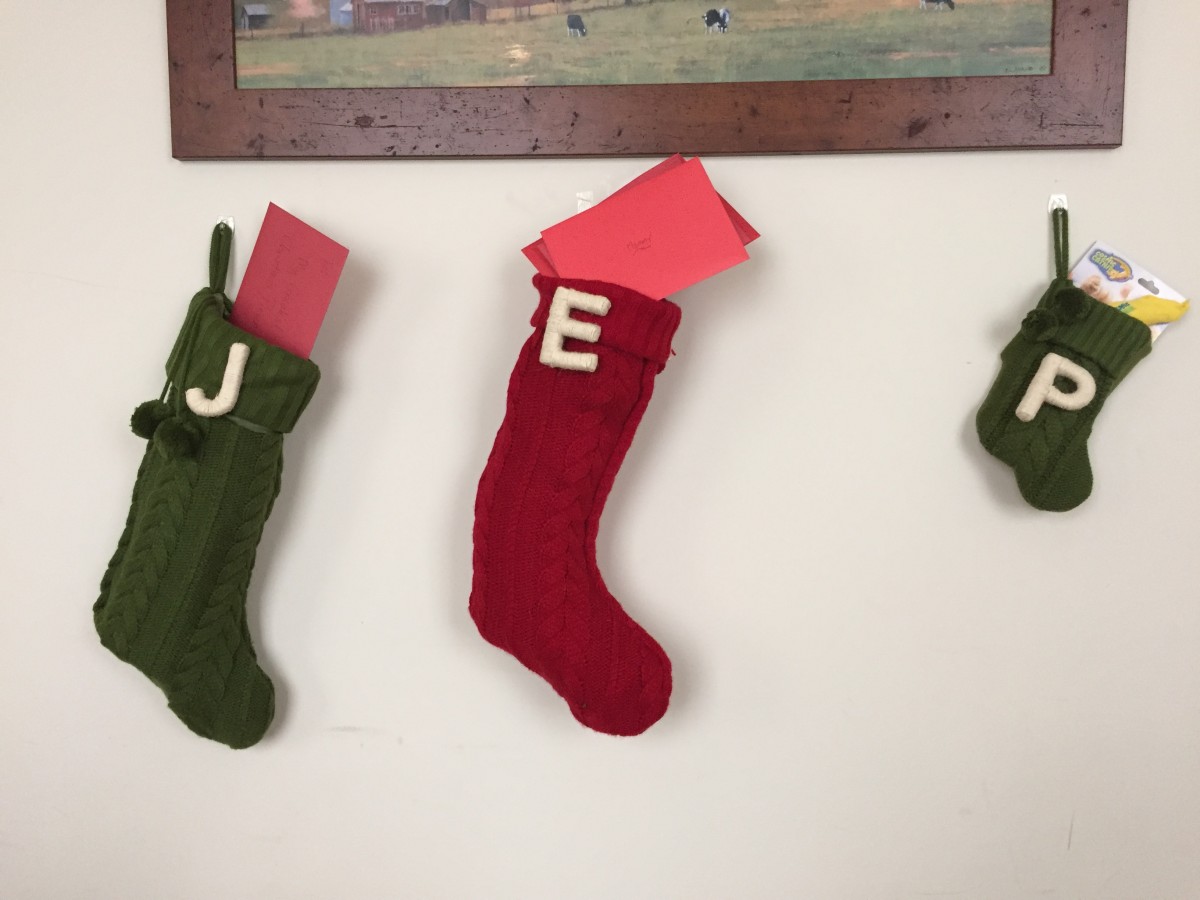 We then open stockings before watching another movie.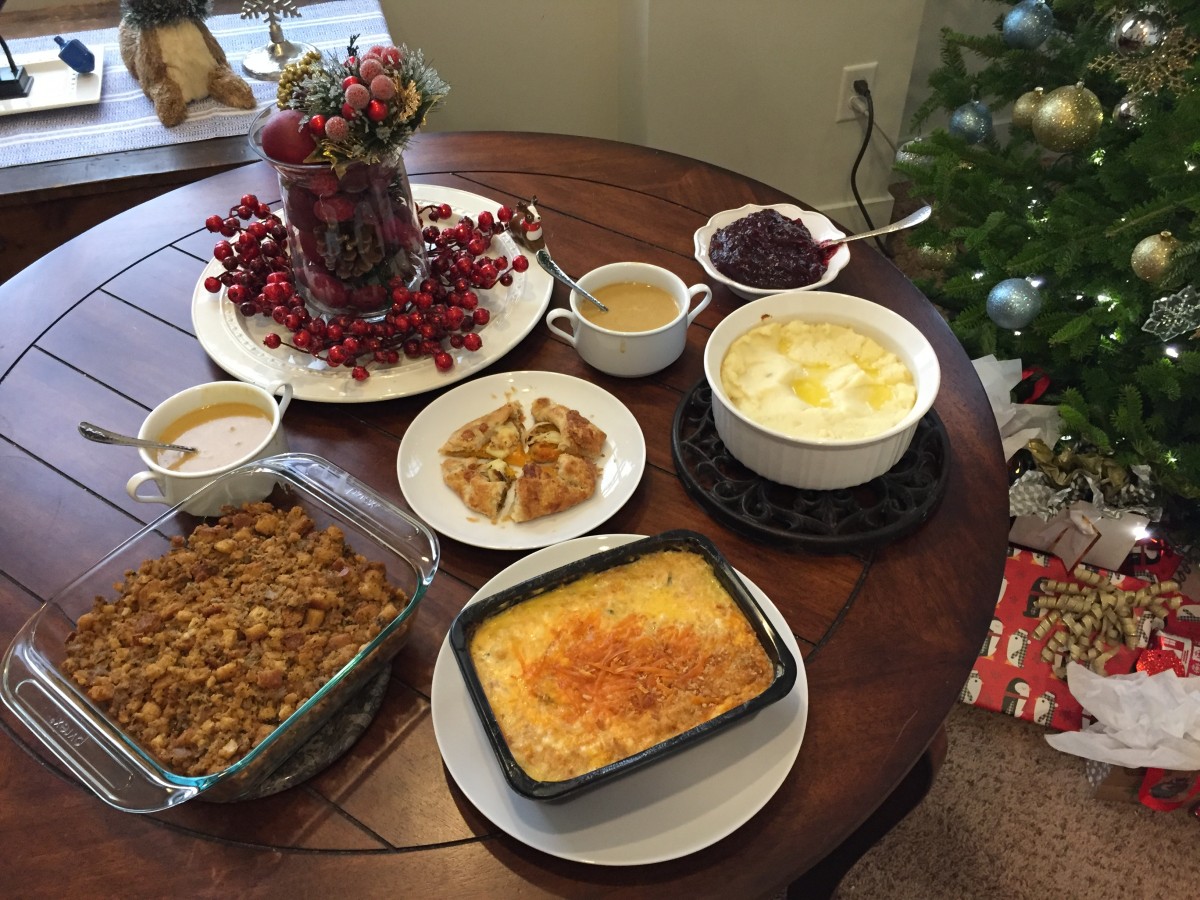 Then lunch (catered by Whole Foods) and extended family presents, before you guessed it, another Christmas movie.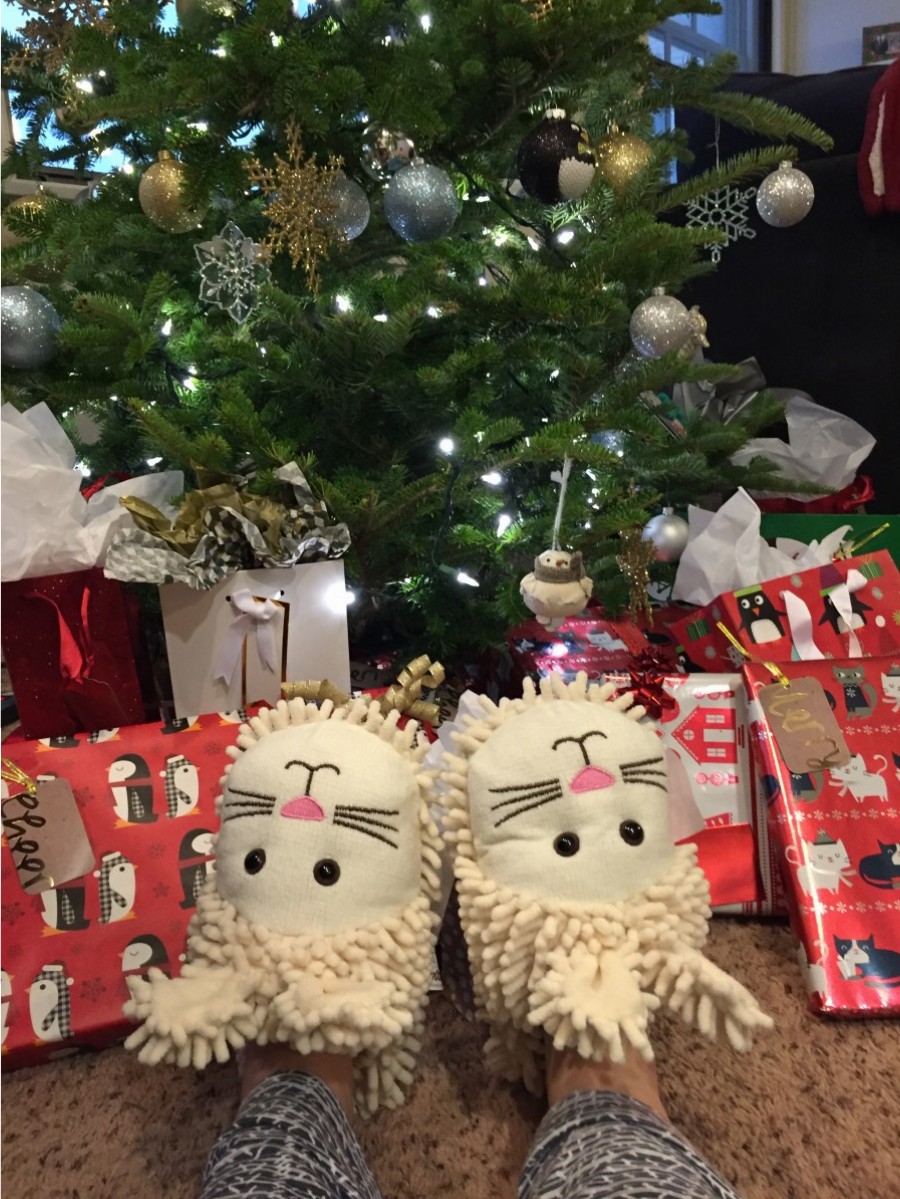 And finally we open our presents to each other and watch more Christmas movies.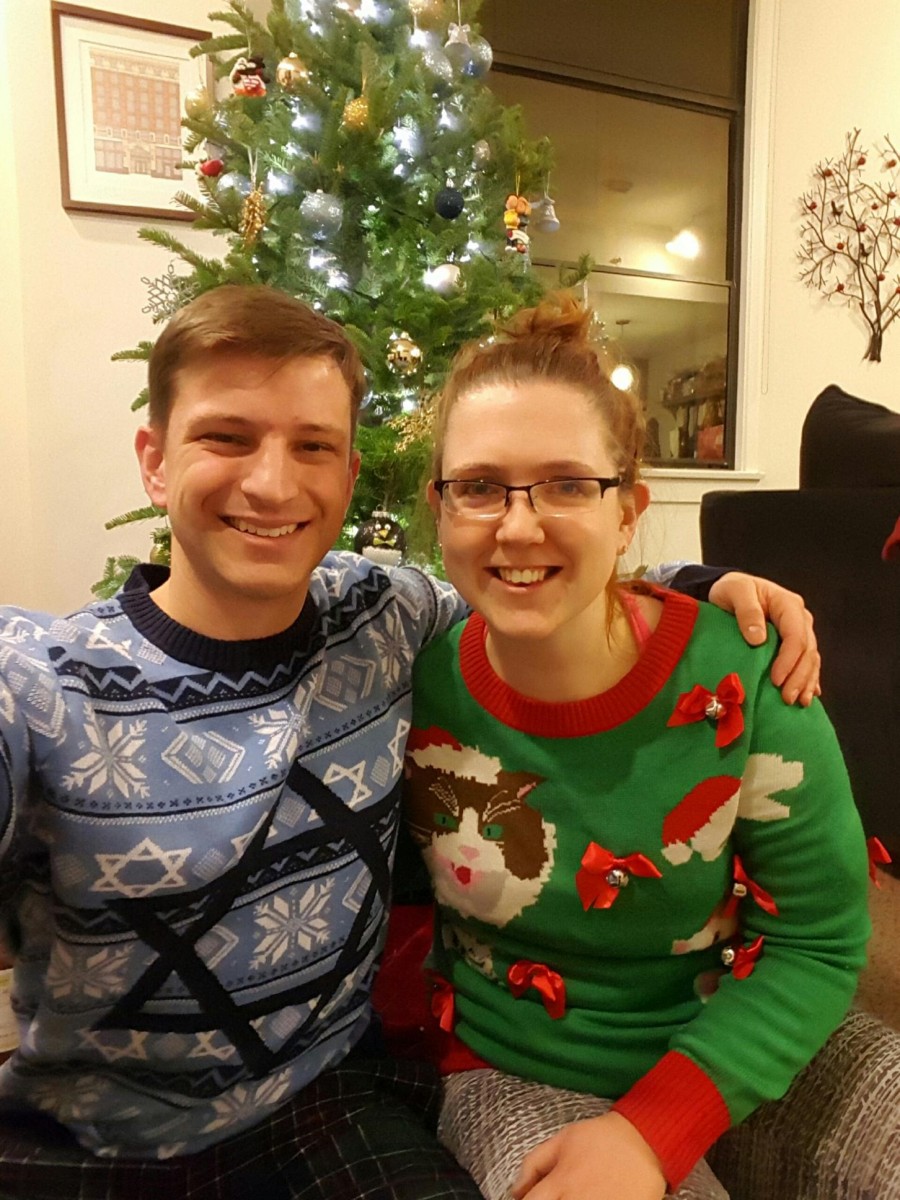 Hanukkah Sweater | Christmas Sweater
It was a perfect day. Our third married Christmas! Do you love our Tipsy Elves sweaters?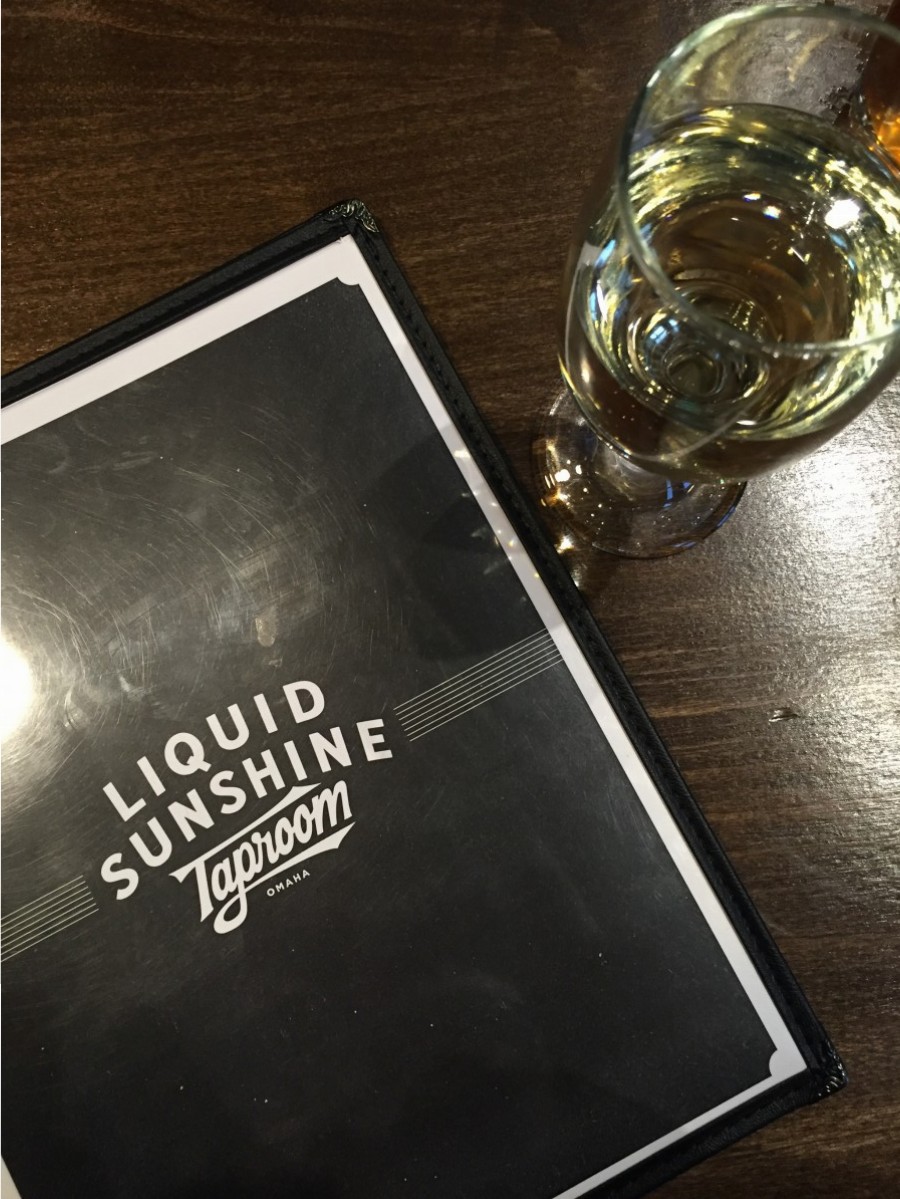 While most of the weekend was spent in pajamas, one of Josh's Christmas presents was to go see Star Wars at the Alamo Drafthouse. The Omaha location was rated one of the top 10 movie theaters in the country to see the new Star Wars movie. They're not only a movie theater but a craft brewery and restaurant. We enjoyed some drinks before heading into the show.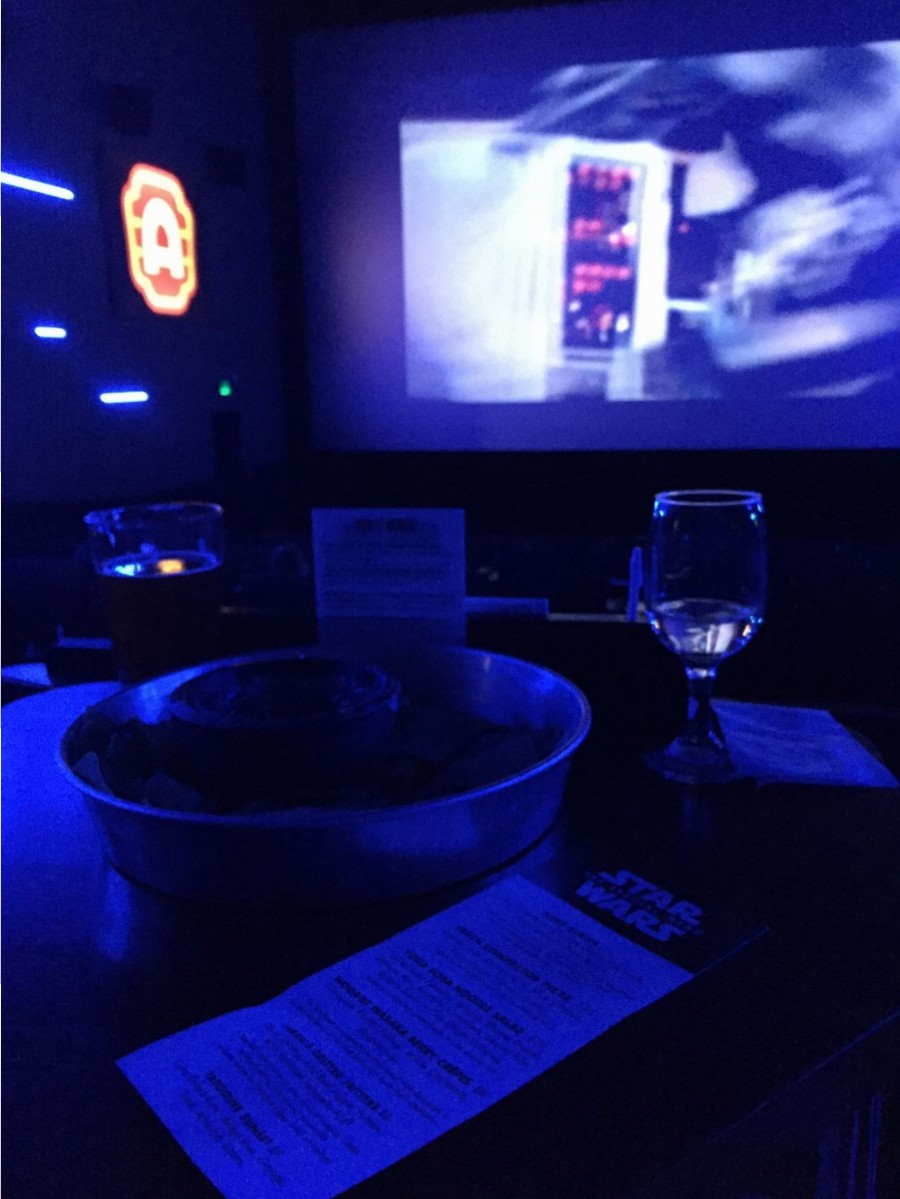 And then ordered dinner to enjoy while we watched the movie. The food was incredible and the movie was great. I'm not a Star Wars fan and I was on the edge of my seat for the entire movie!
Questions of the Day: Did you have a good Christmas? What was the highlight of your weekend? Are you going to see Star Wars?