Happy Monday everyone! It's Christmas week! Is anyone else freaking out about all they have left on their to-do list? We still have to mail out our Christmas cards! haha Oh well, at least this weekend was a fun one. Don't forget to link up to your weekend snapshots at the bottom of this post!
Ugly Sweater Contest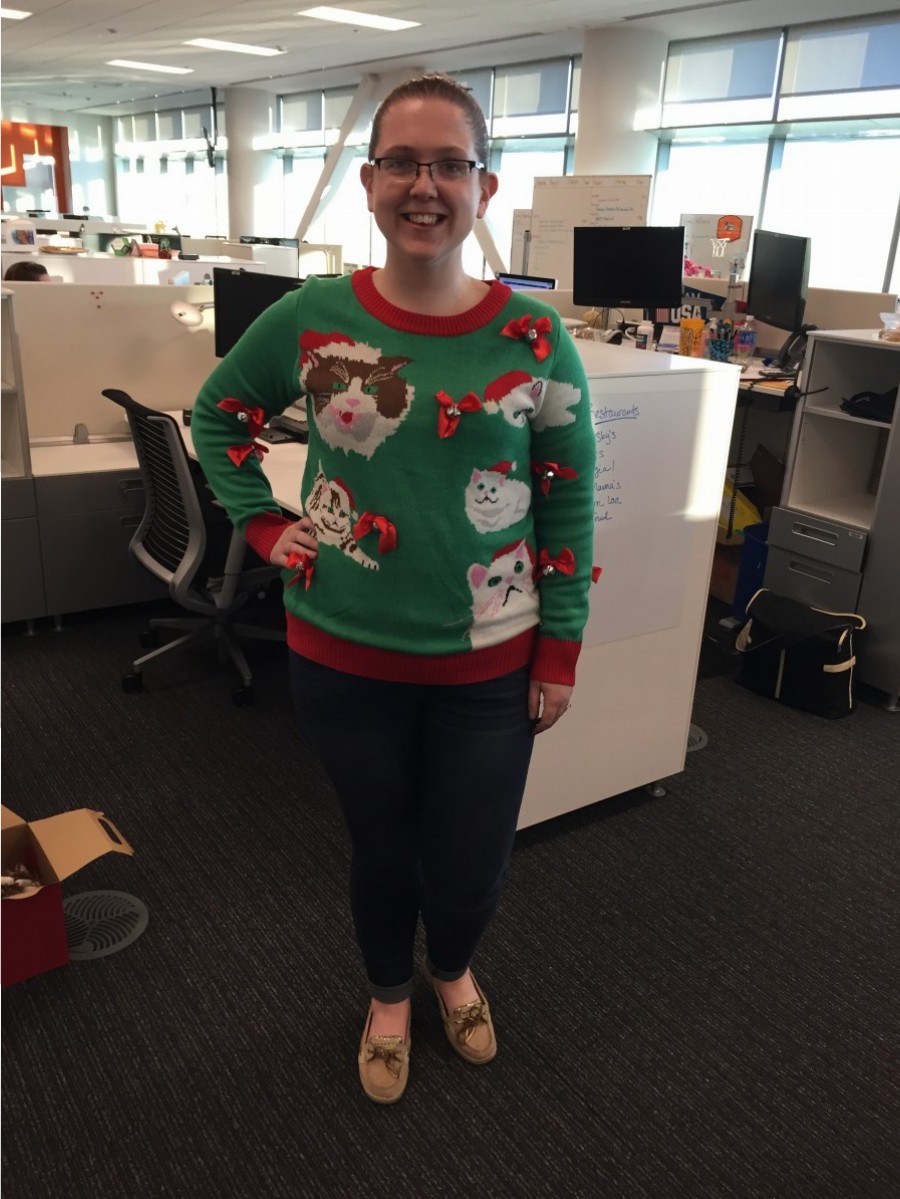 On Friday we had an Ugly Sweater Contest at work. And I won!! I was wearing this glorious Tipsy Elves cat sweater. It jingled as I walked and everyone said they thought Santa was coming as I walked around the office. 😉
Greek Date Night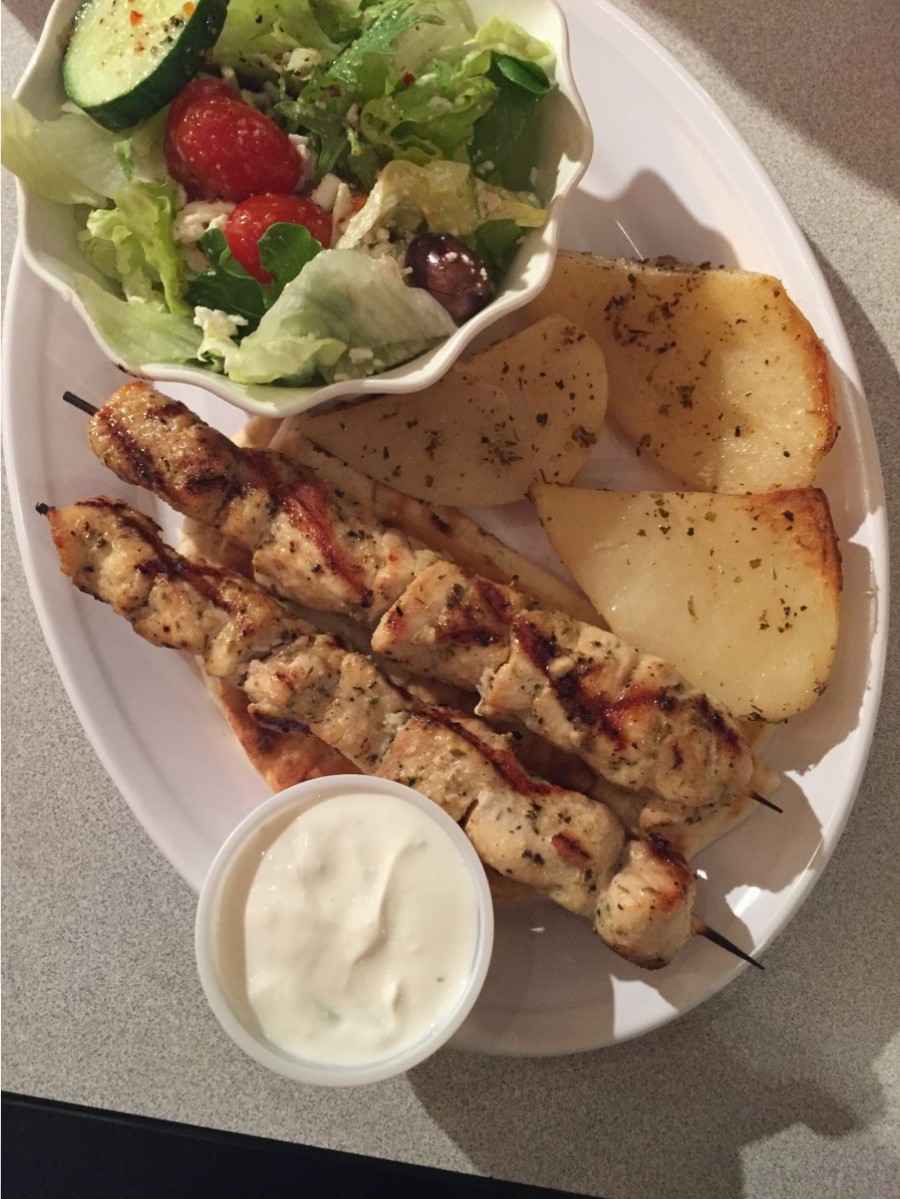 I've been having so much fun with Josh's advent calendar. Friday night his gift was dinner at Nalini's Gyros. Neither of us had been before and we both loved it!
Patcha Soap Event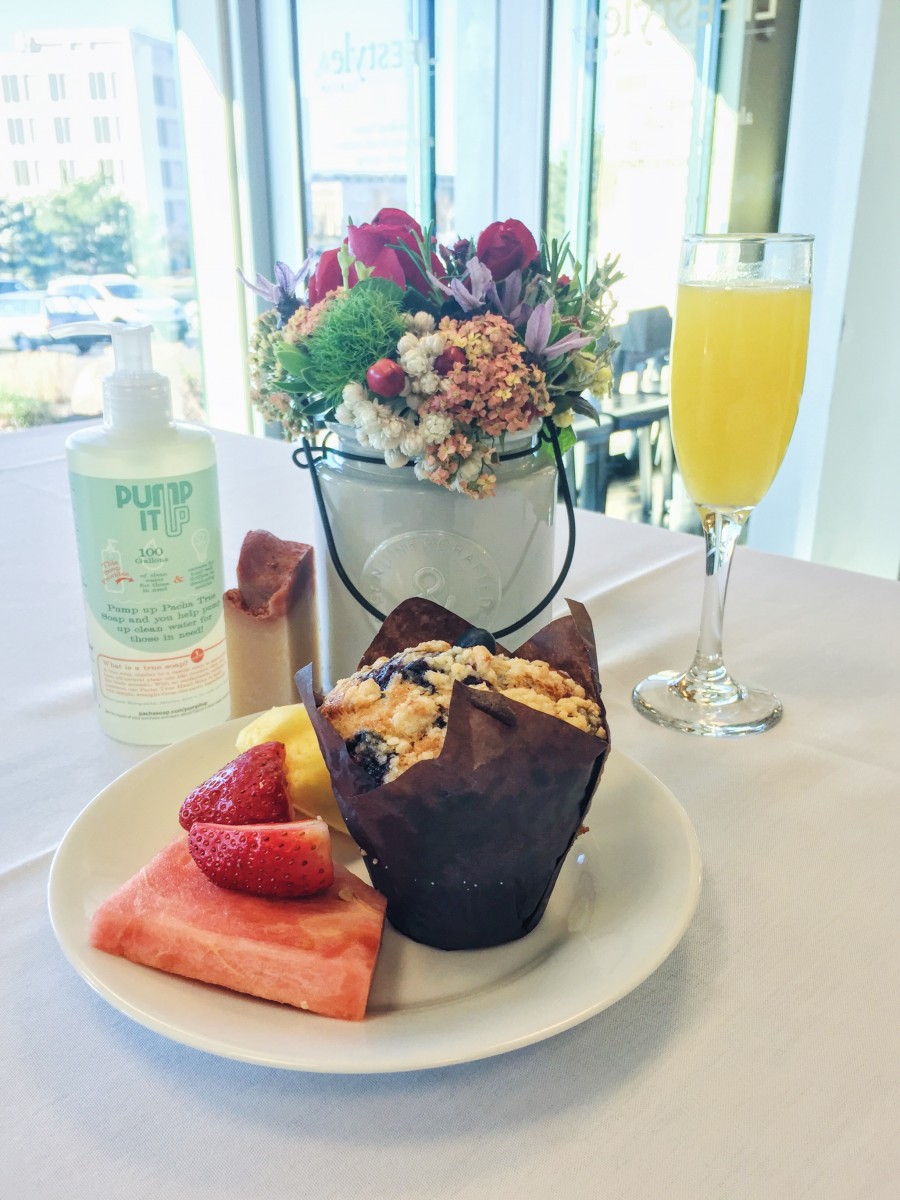 Saturday morning Josh and I headed to Whole Foods for a Pacha Soap event. I'll be sharing more about this in another post but it was a fun and delicious morning.
Heritage Birthday Dinner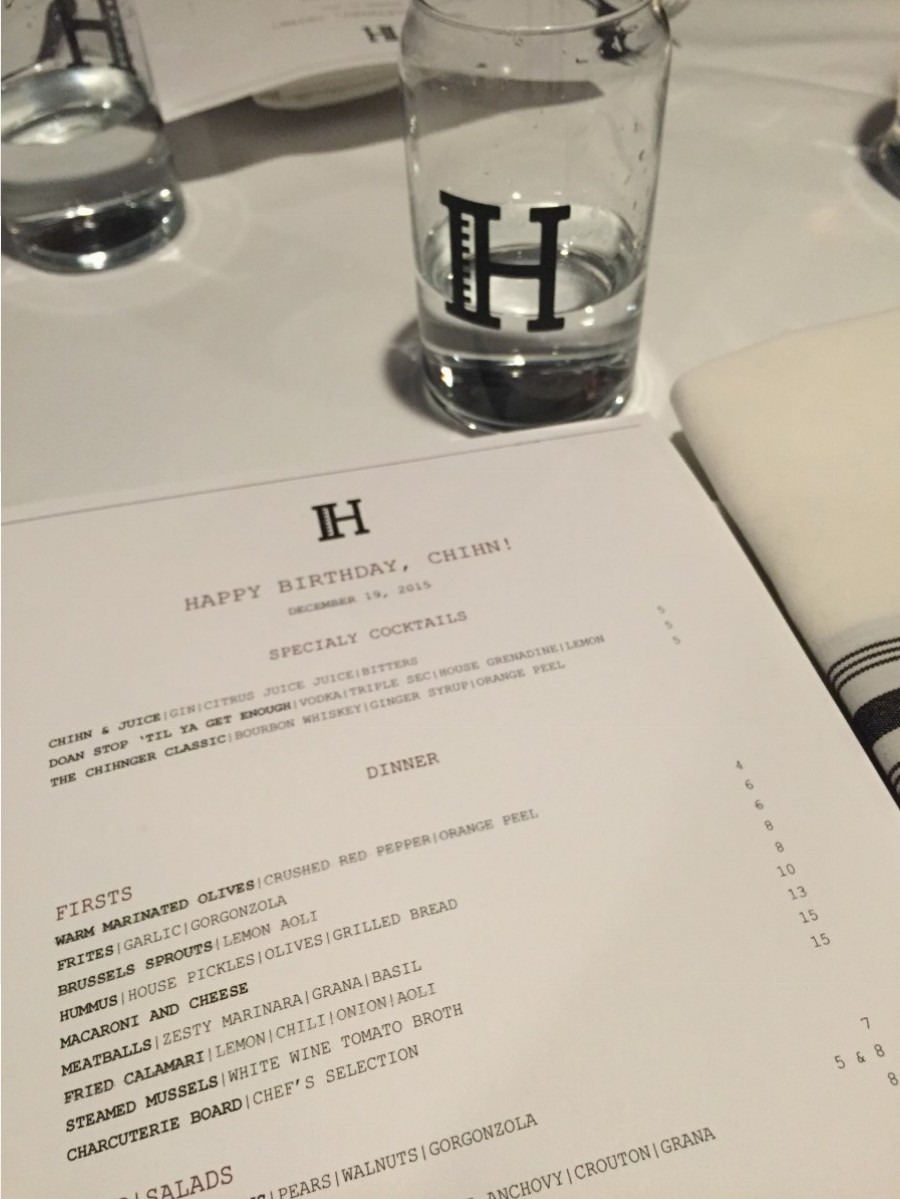 Saturday night Josh and I headed to Heritage to celebrate a friend's birthday. Check out this birthday menu they created for her complete with special drinks!
There was tons of delicious food: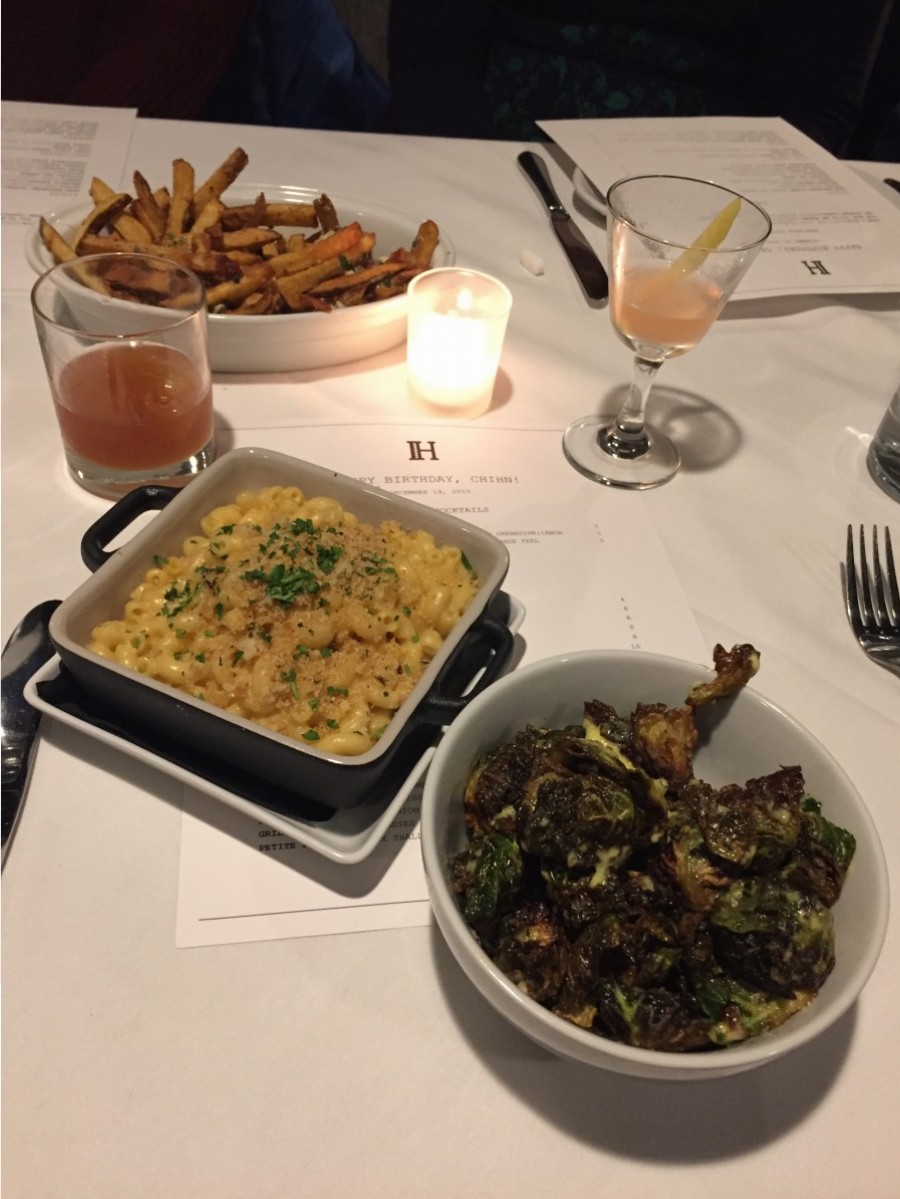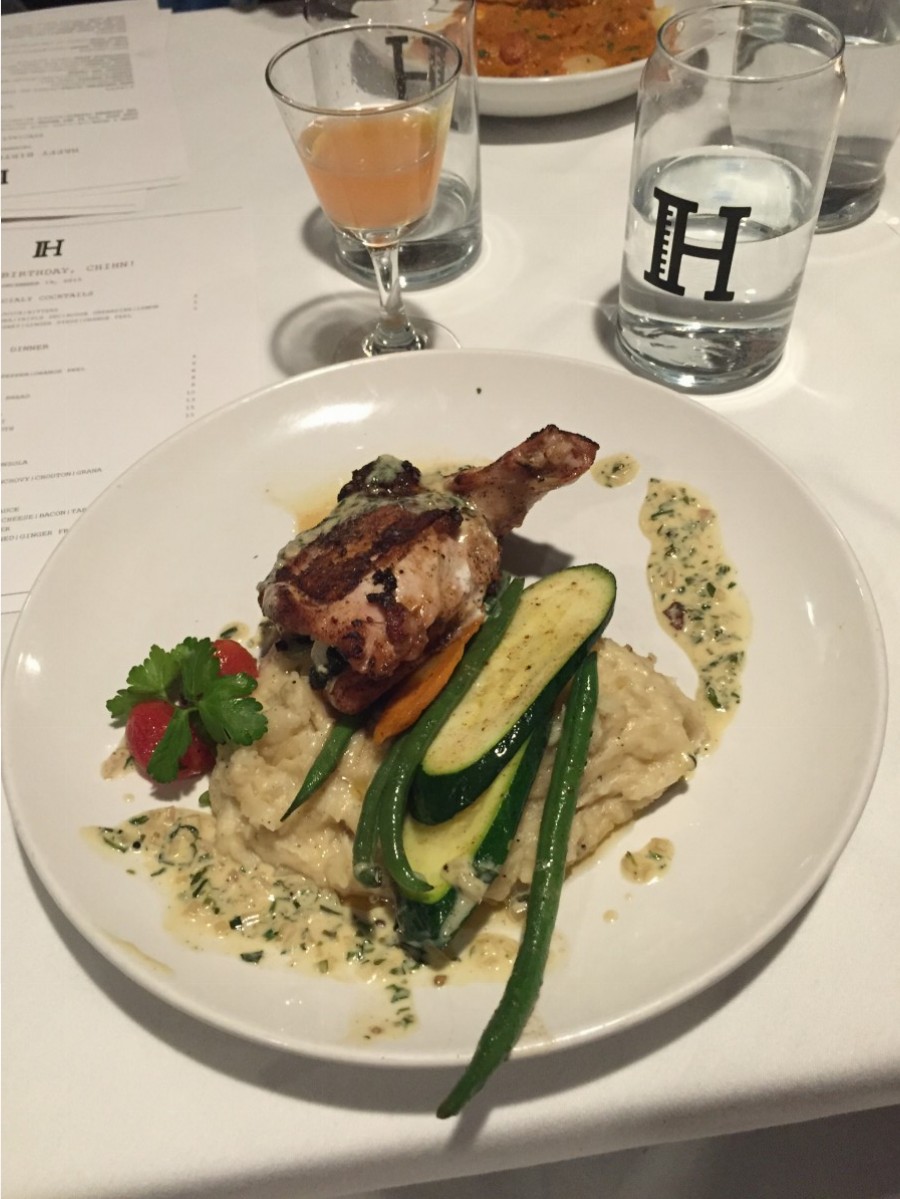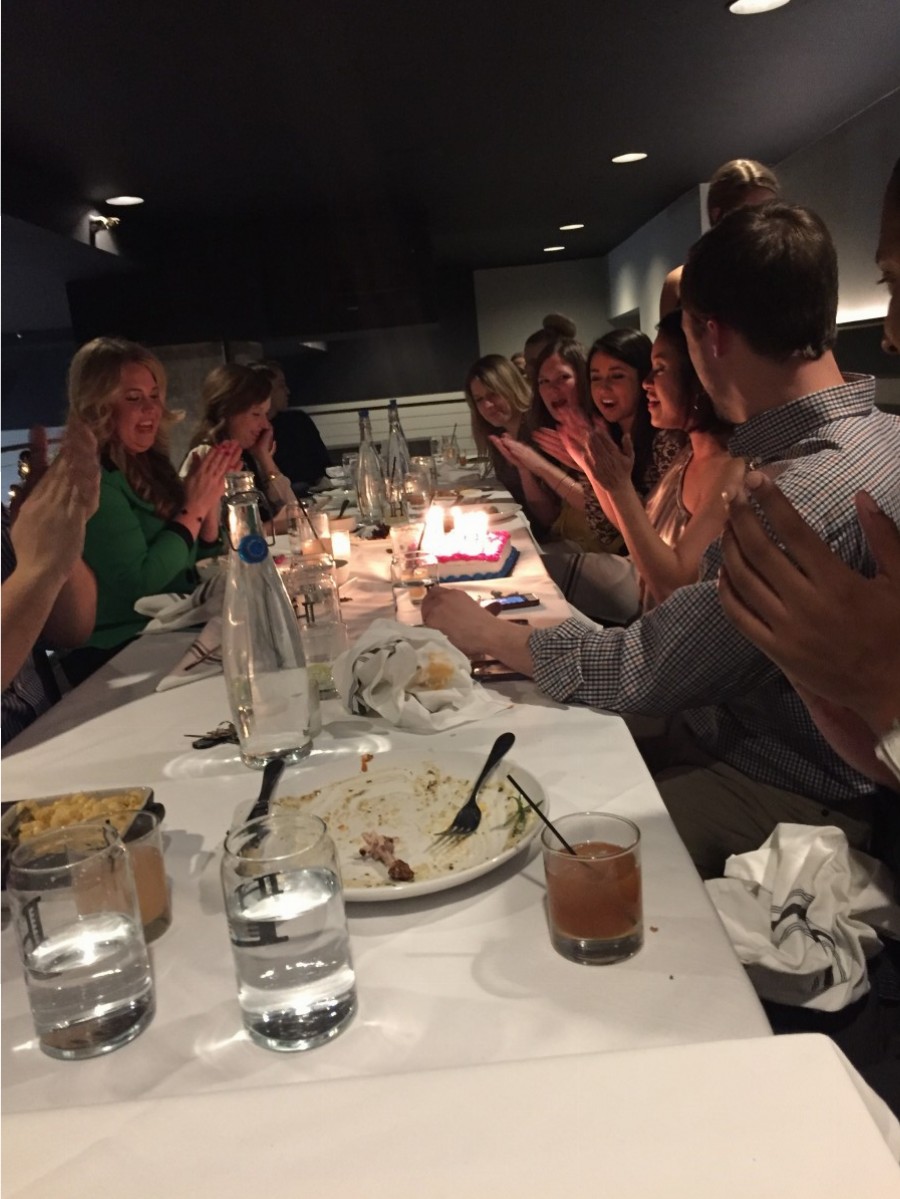 A birthday cake for the birthday girl.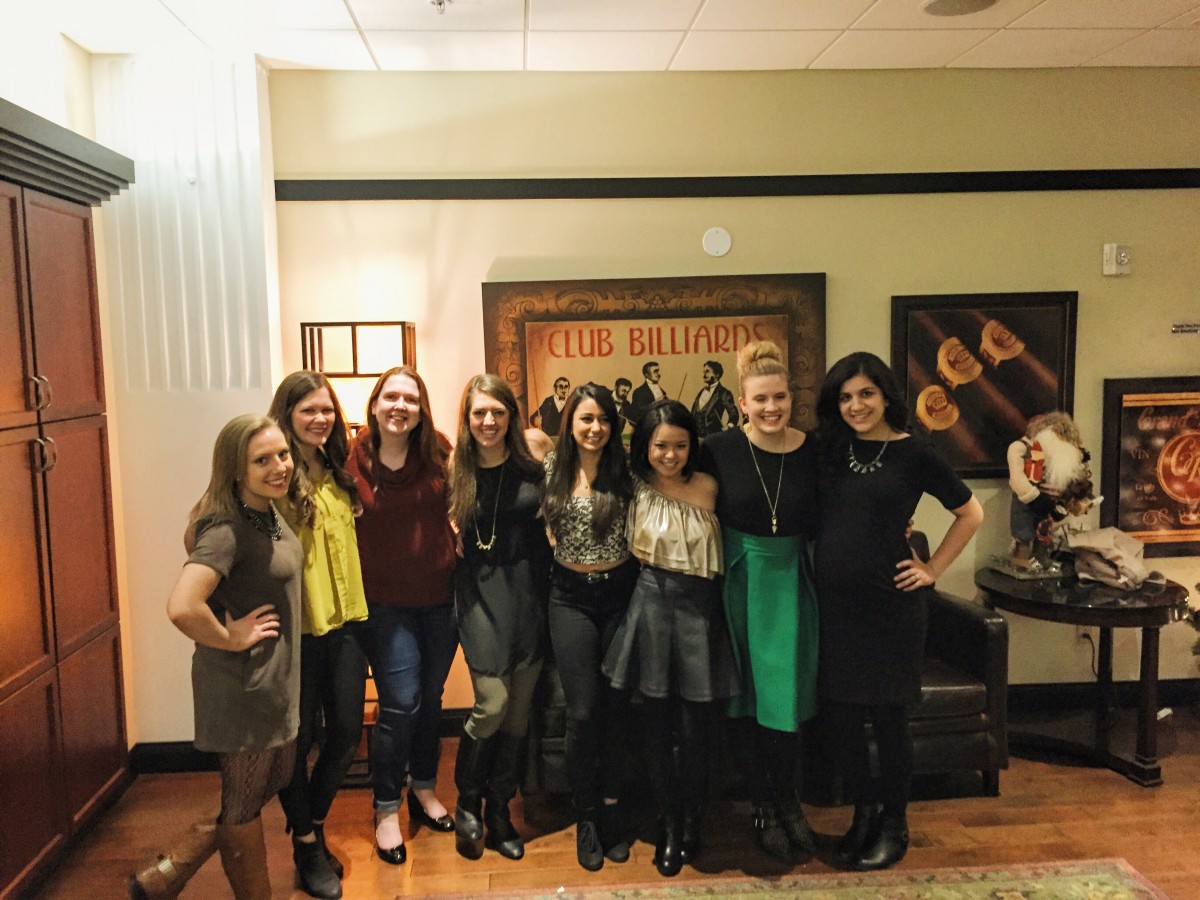 Junior League ladies!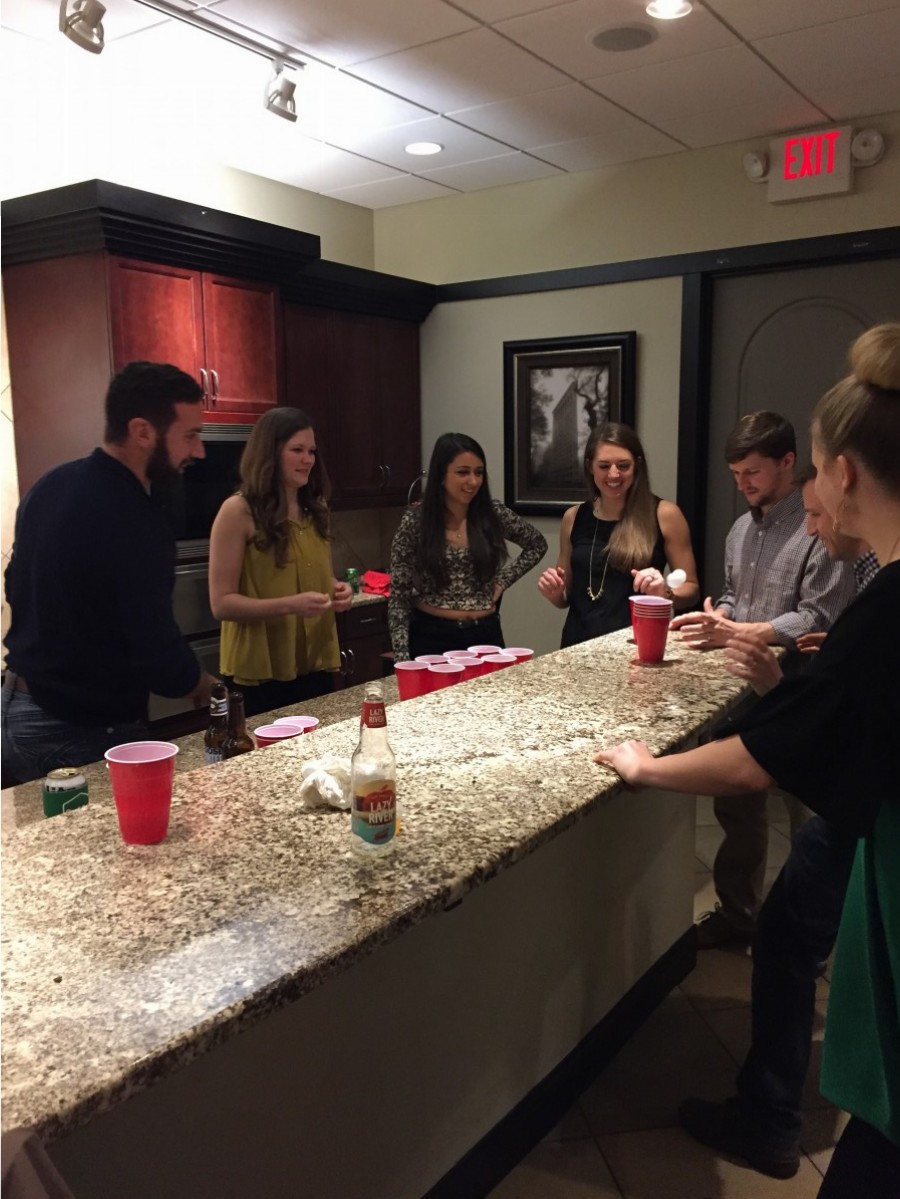 And an awesome after-party where I learned that Snapchat, while very fun, should not be utilized after 2am. Some drunk ramblings just do not need to be broadcasted to the world. 😉
Christmas Lights Tour
Most of Sunday was spent recovering from Saturday. I swear Josh and I really 75. Sunday night Josh's advent calendar present was a Christmas lights tour! I found the deal on Groupon and thought it sounded like a lot of fun. Basically you board a bus, listen to Christmas music, and drive around taking in the Christmas lights.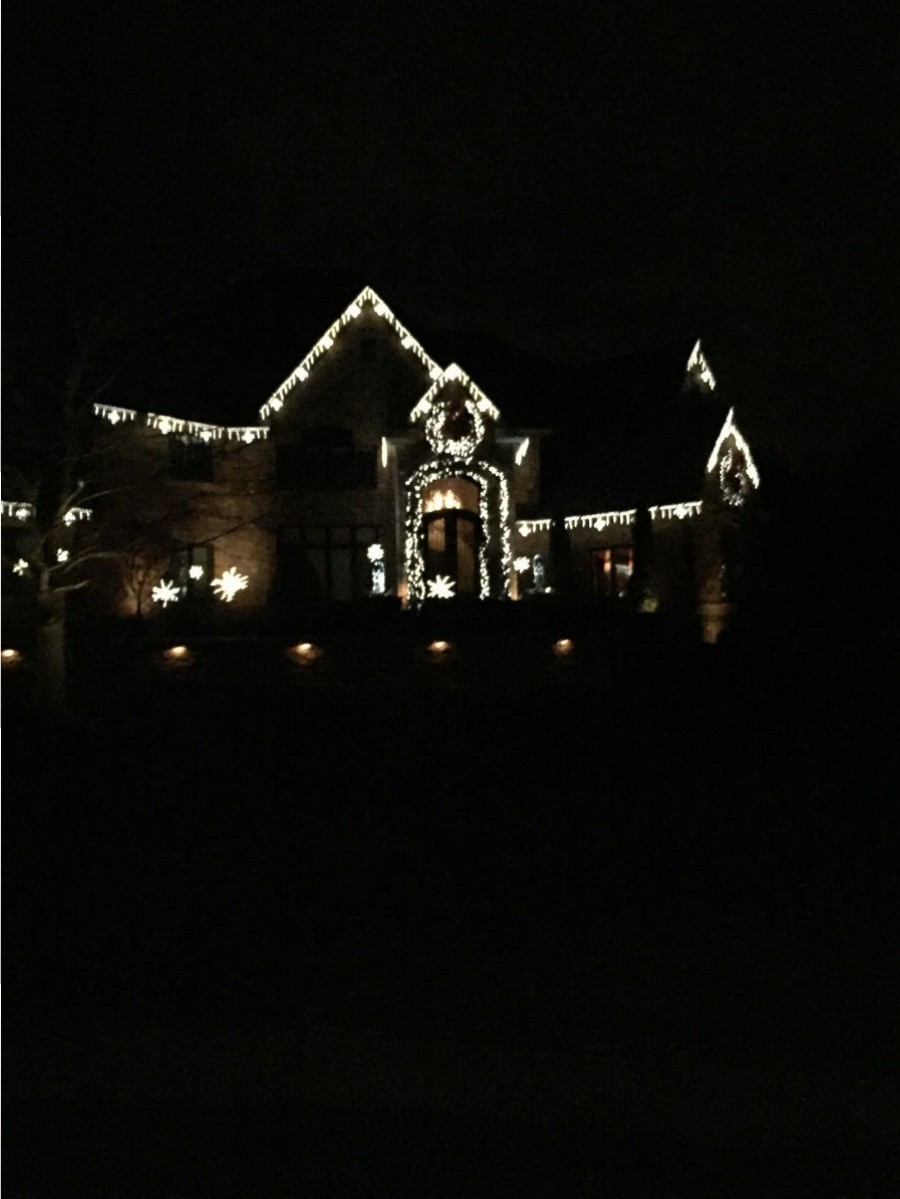 We saw some beautiful lights. It was so nice that neither one of us had to drive so we could both enjoy taking in the sights.
Questions of the Day: What was the highlight of your weekend? Are you ready for Christmas? Have you ever woken up to discover embarrassing Snapchats on your story? Do you drive around to look at Christmas lights?