Happy Monday everyone! How was your weekend? Mine was so much fun! Don't forget to link-up to your weekend snapshots at the bottom of this post!
Date Night at Taita
This weekend started off with Josh and I having a date night at Taita. It's a seafood restaurant in Benson that is constantly listed as one of the best restaurants in Omaha.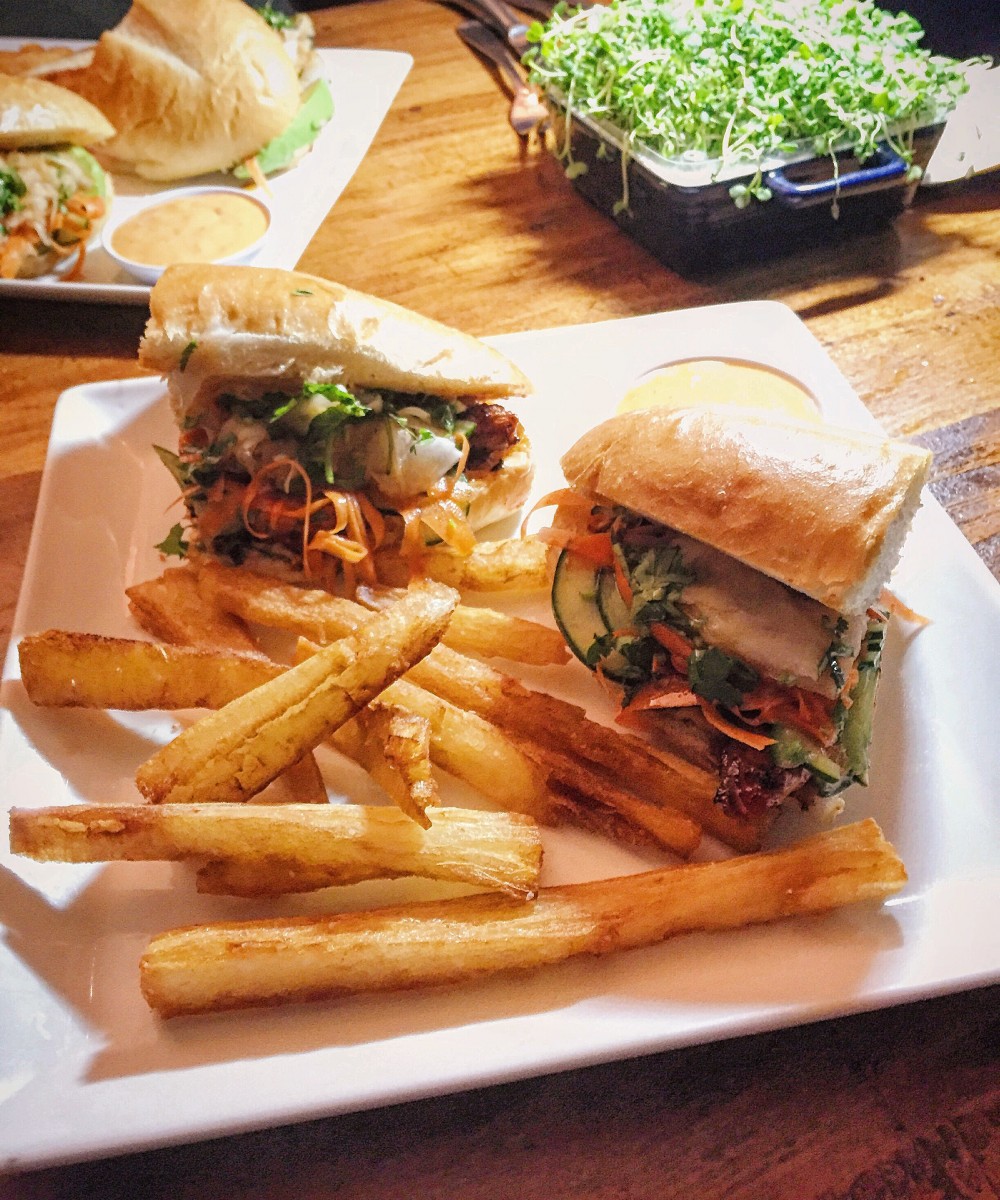 You may find it weird that Josh and I would go to a fish restaurant for dinner, as I don't like fish and he doesn't eat it. But Taita had veggie and chicken banh mis on their menu that we just had to try. They were incredible and we already can't wait to go back!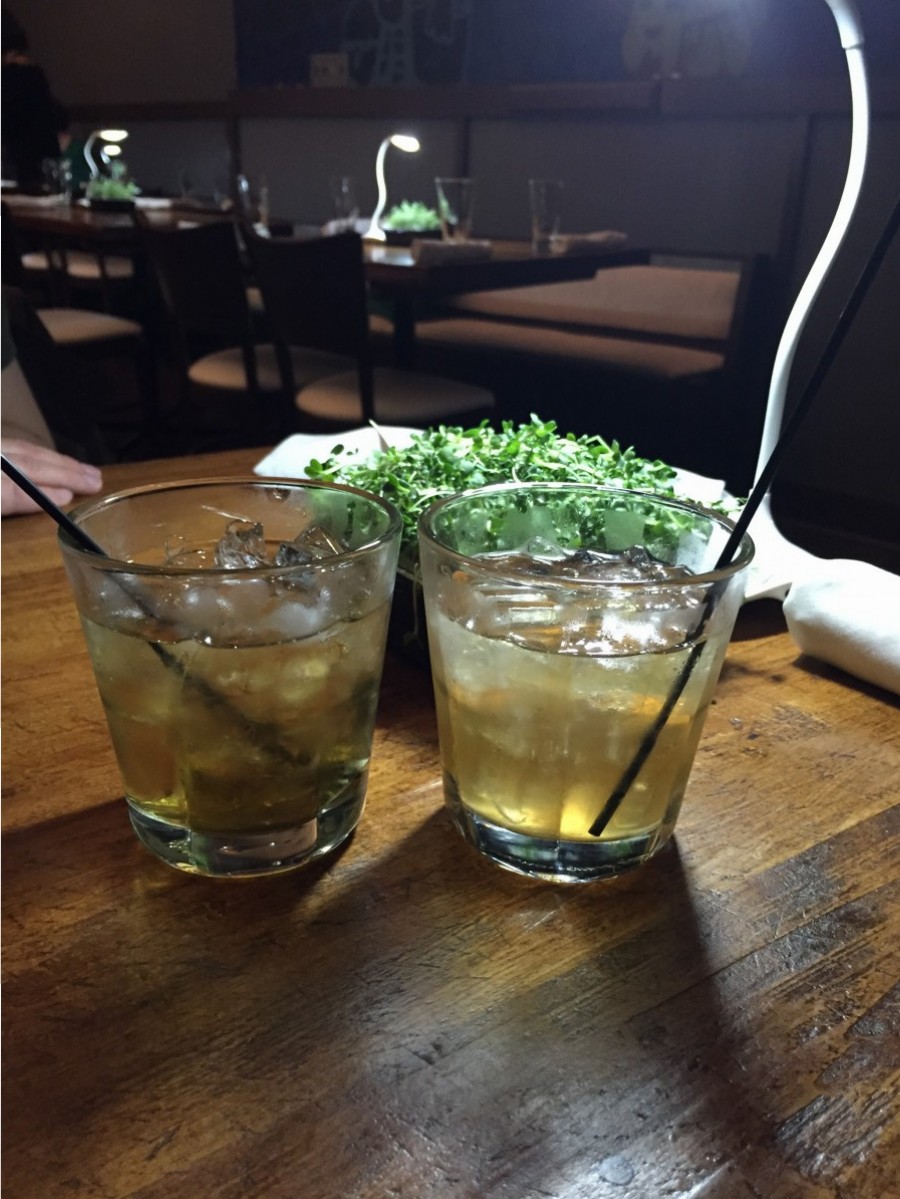 We also fell in love with their drink menu! On the left is a balsamic basil bourbon drink and on the right is a ginger orange bourbon drink. They were both so good!
Hanukkah Party
On Saturday evening Josh and I hosted our annual Hanukkah party! Which meant Saturday morning and afternoon was spent running around like crazy people trying to get everything done before the party. 😉
We're a Christmas and Hanukkah family and I love getting to blend the two holidays like we do. While our friends get invited to lots of Christmas parties this time of year, we wanted to be different and host a Hanukkah party. This year we also decided to make it an ugly sweater theme!
There were lots of decorations: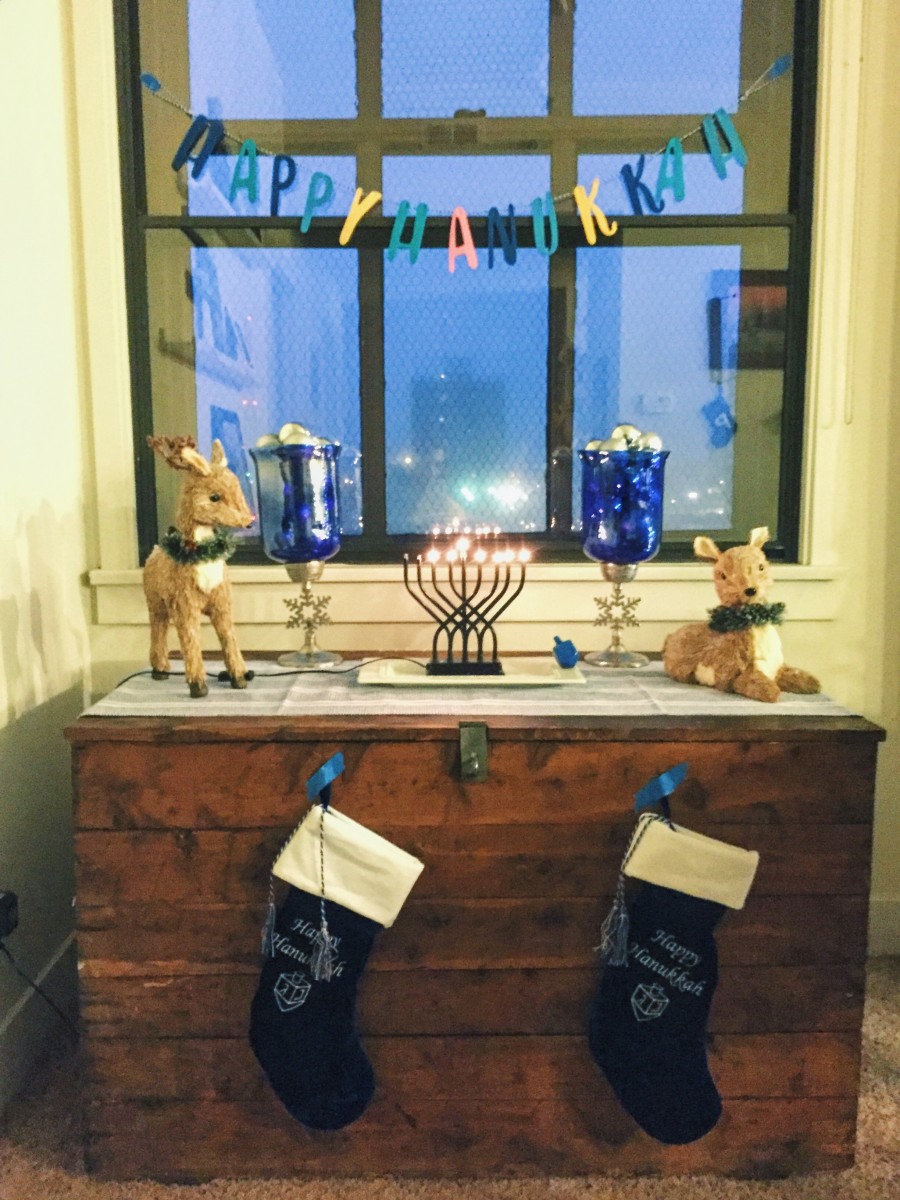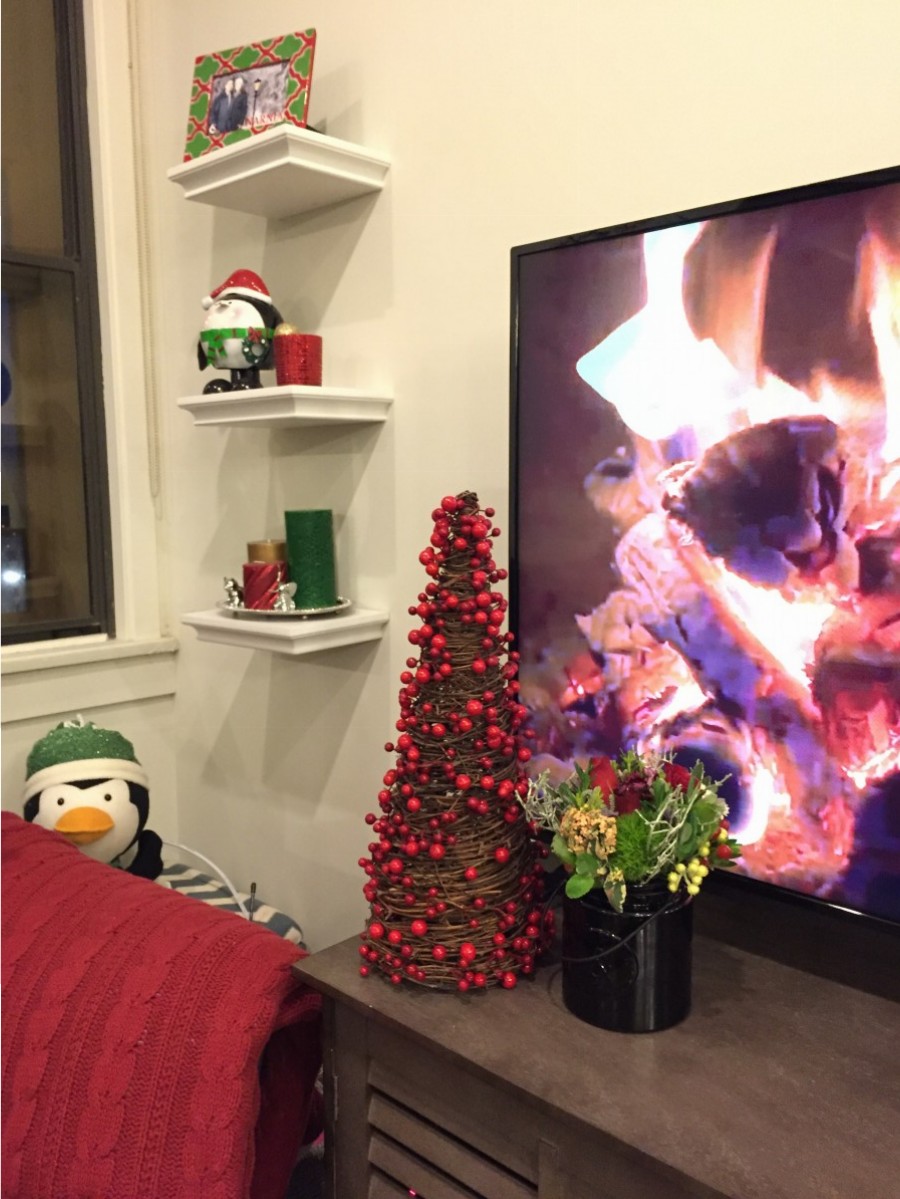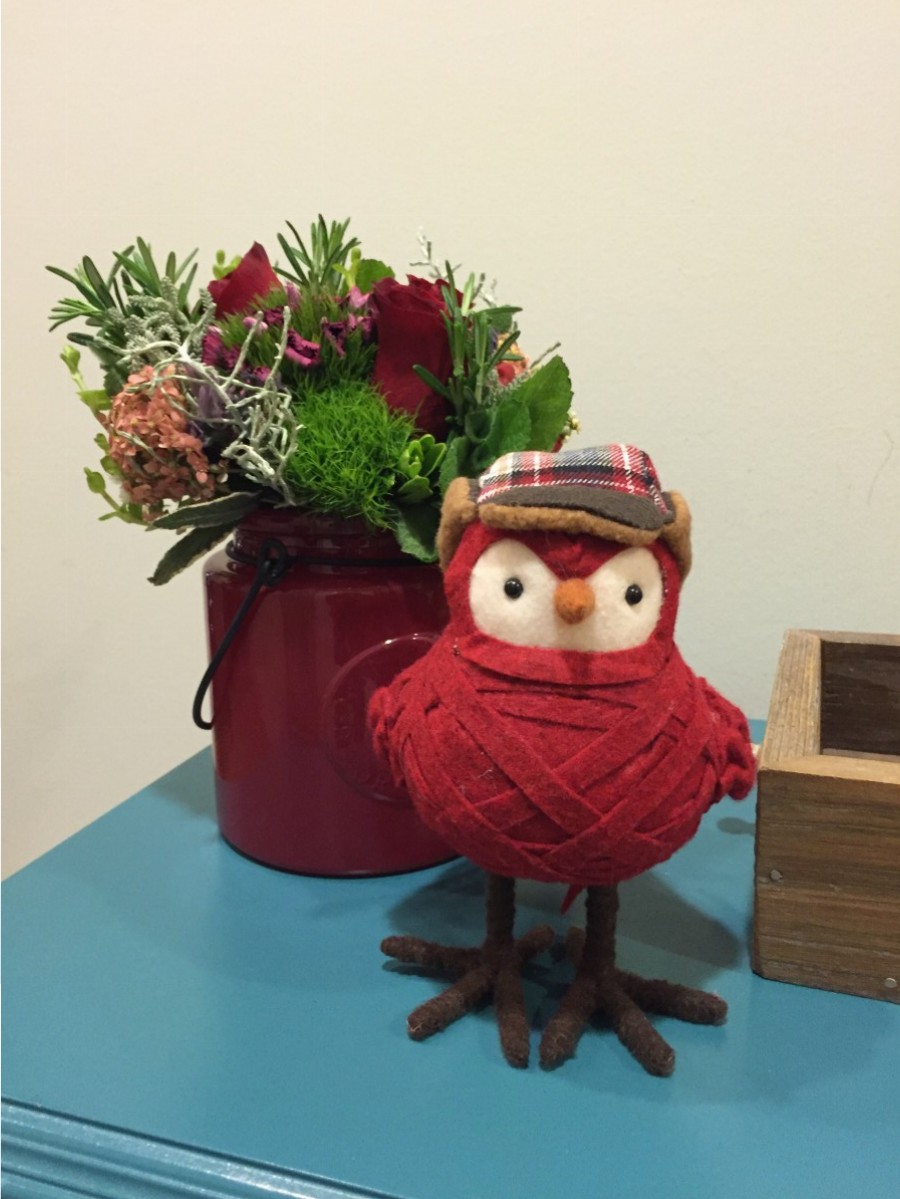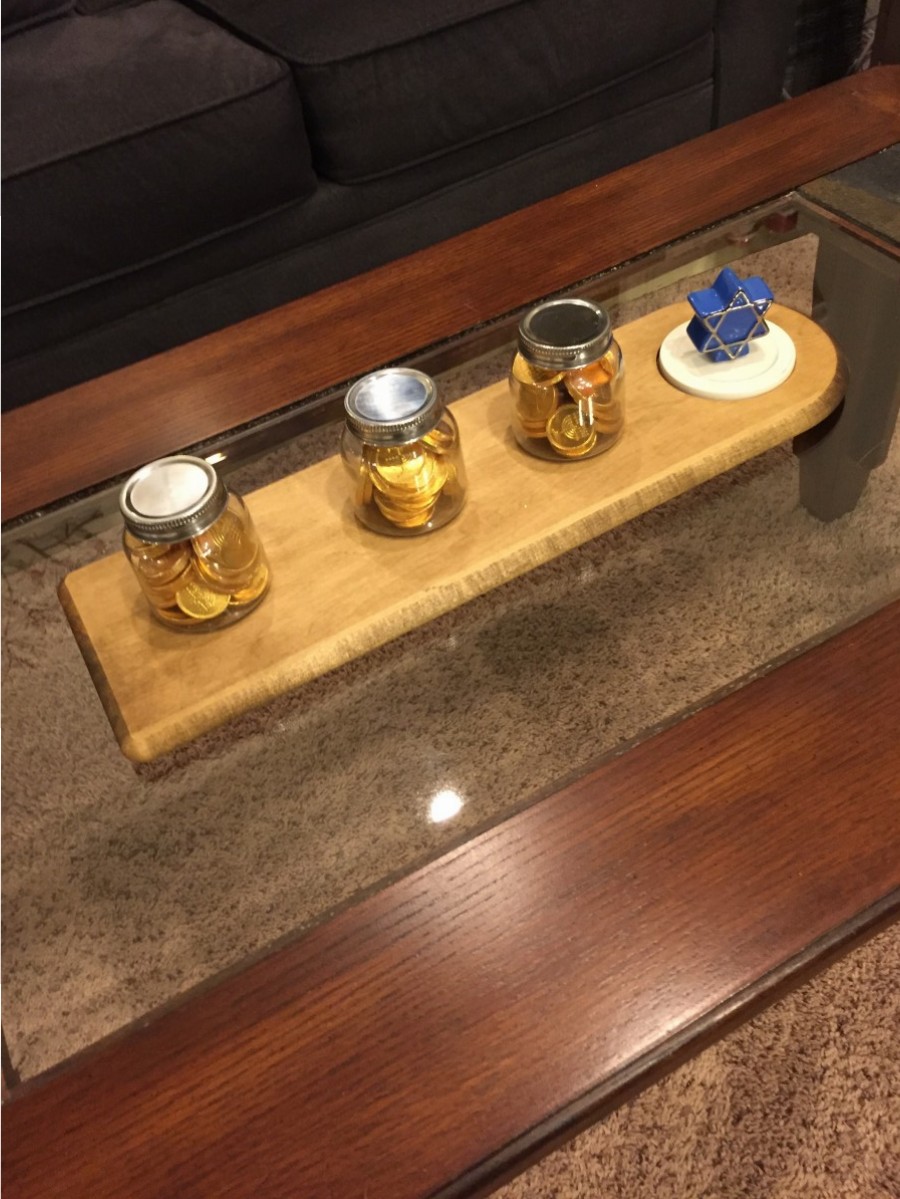 And so much delicious food, catered from Whole Foods: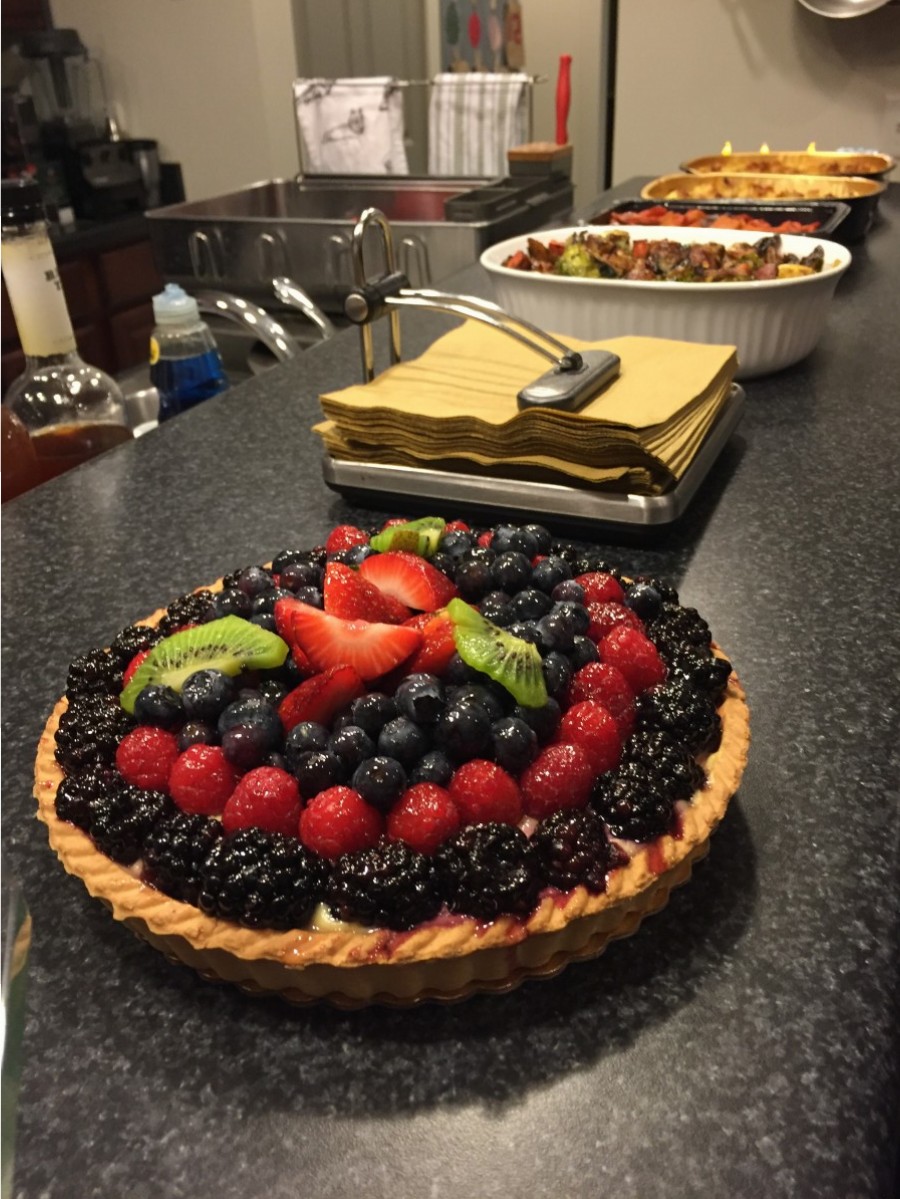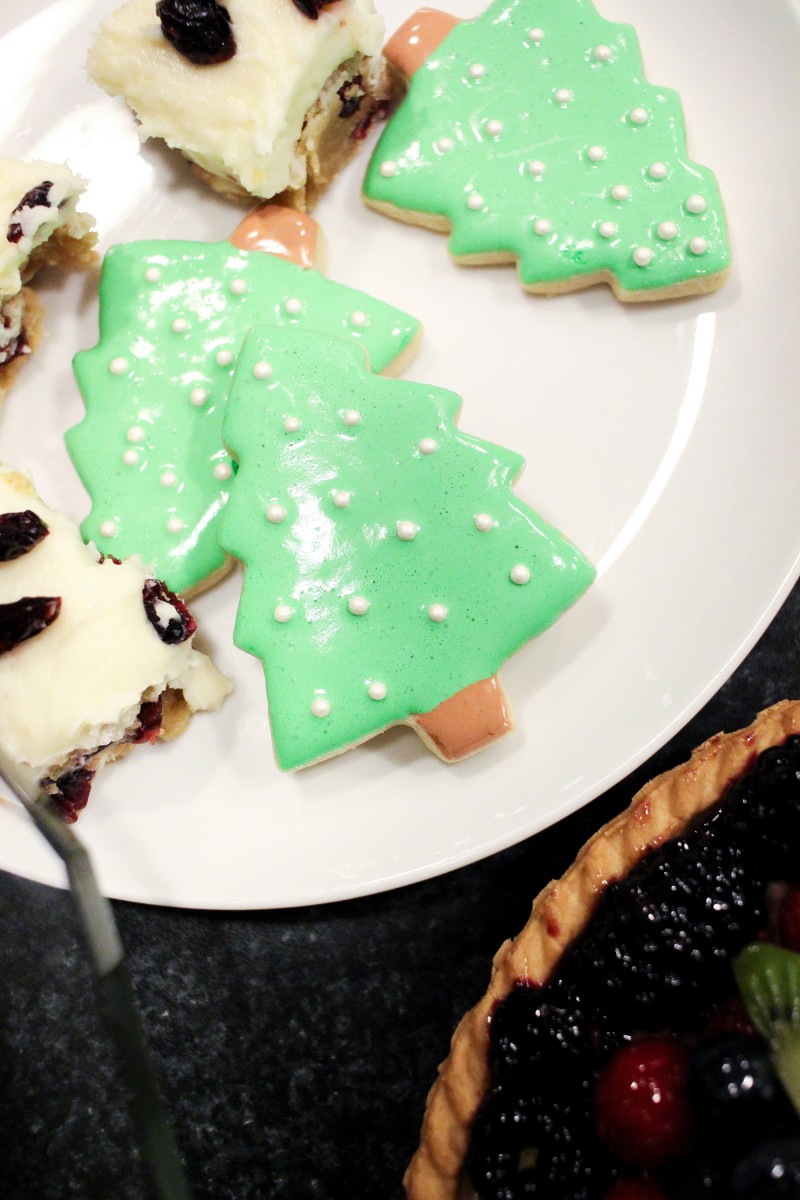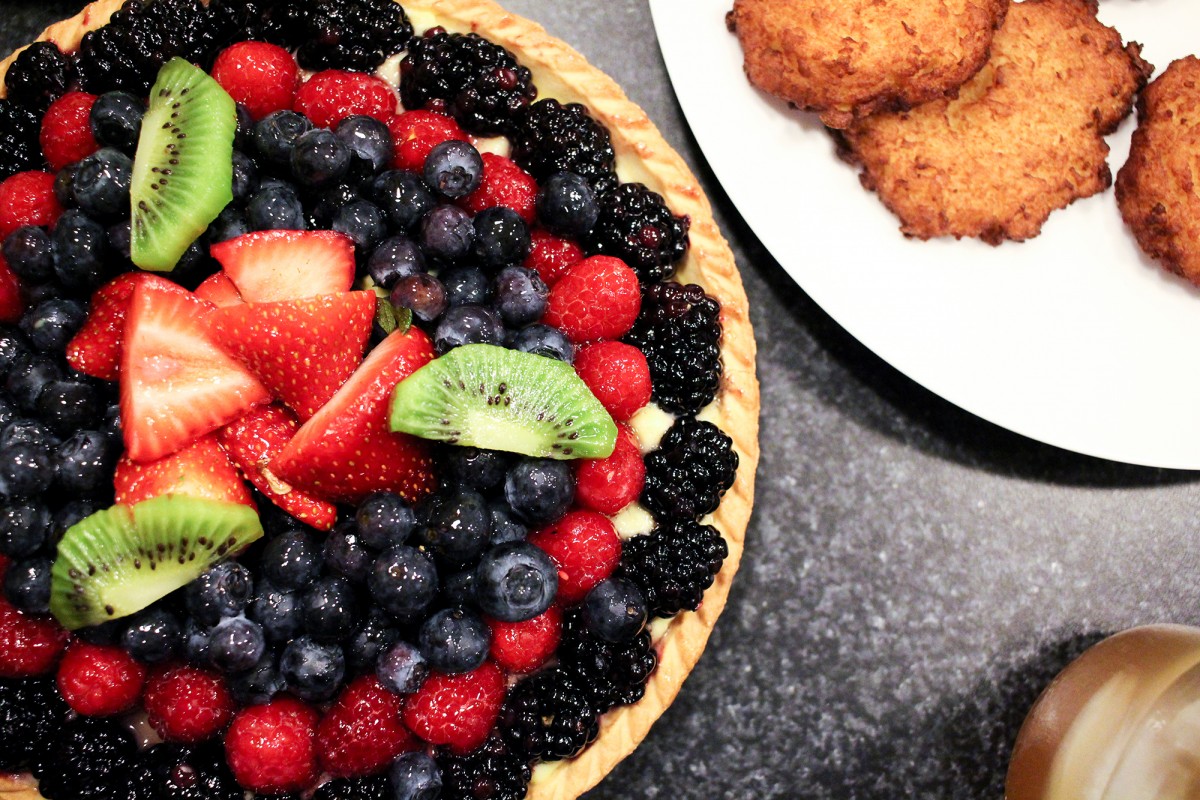 We somehow managed to pack all our guests into our apartment, since the upstairs party room was already reserved for the night.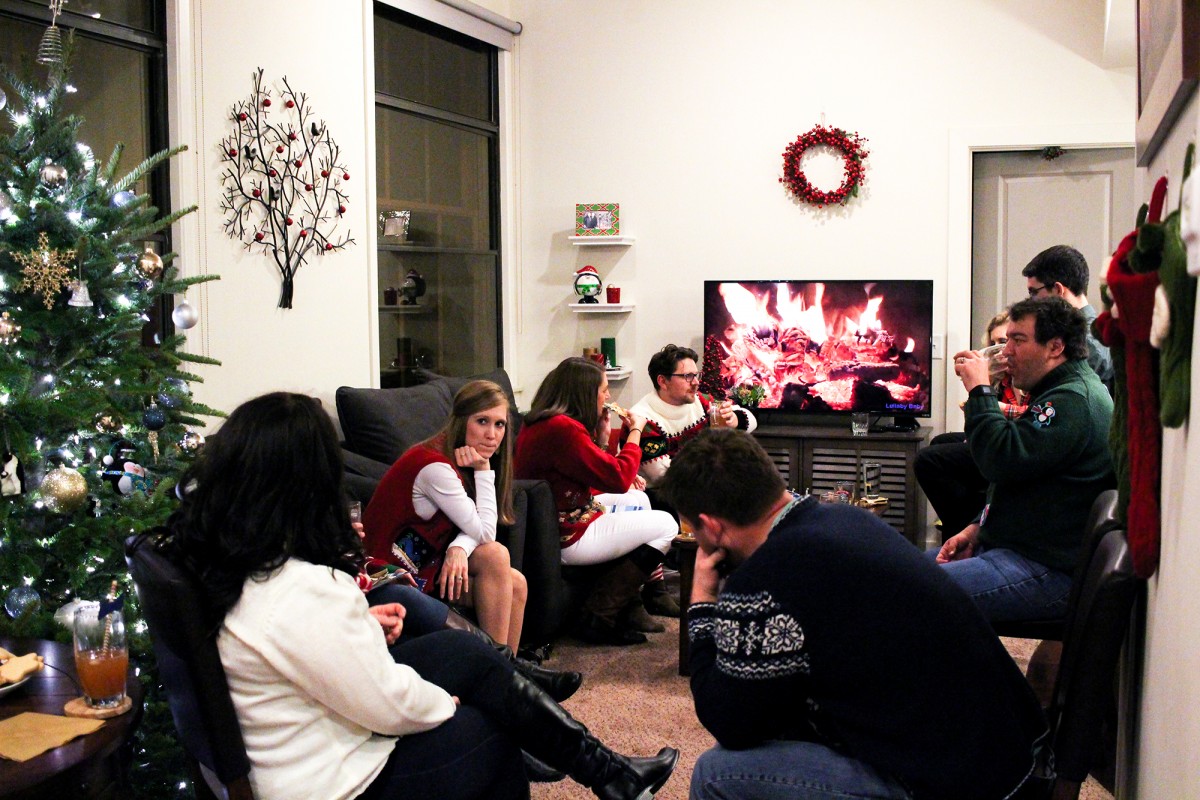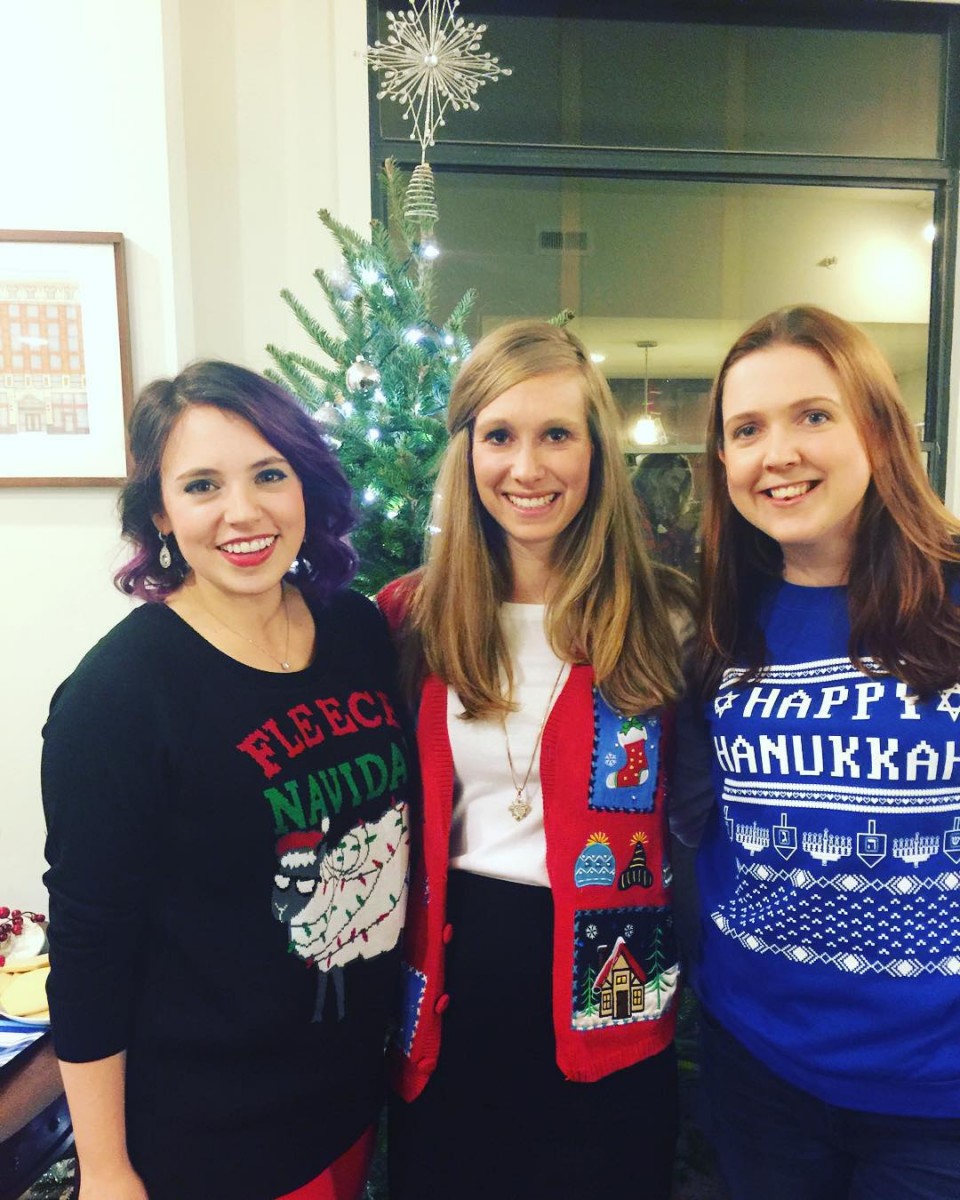 A big thanks to Heidi who brought her camera and snapped a lot of these wonderful pictures!!
We decorated Hanukkah cookies: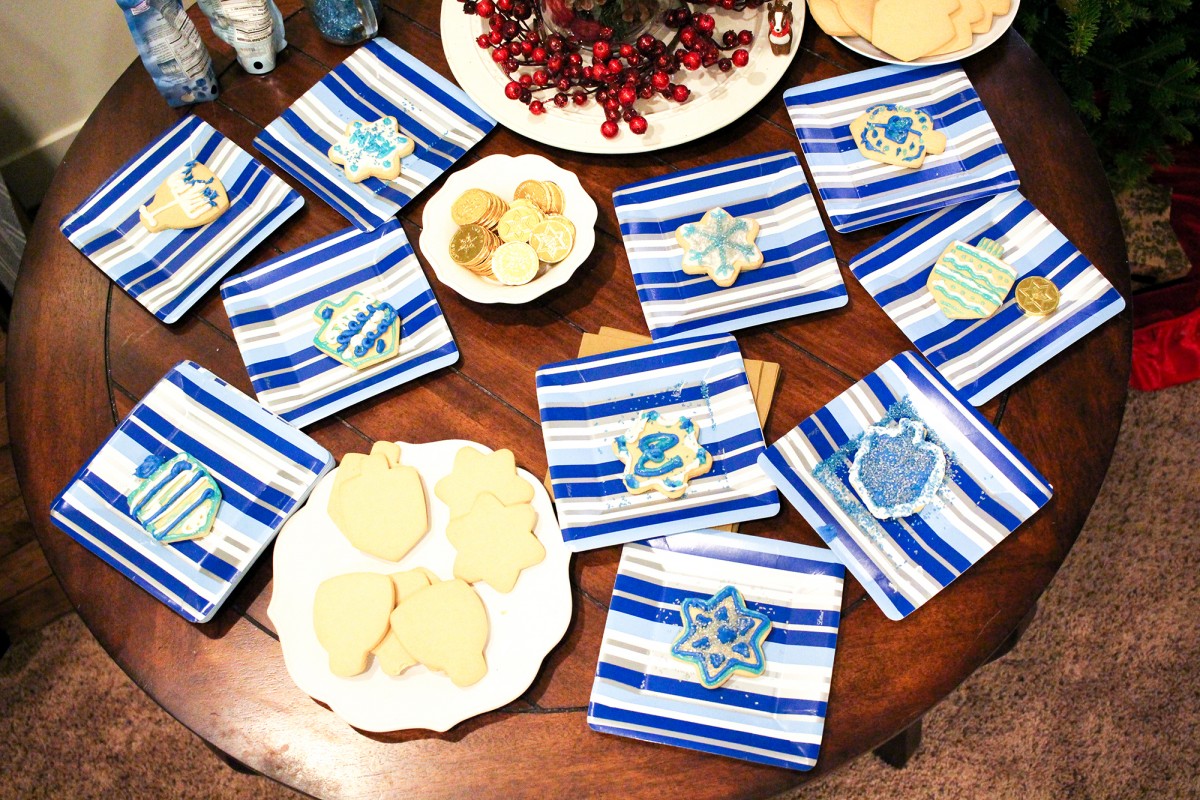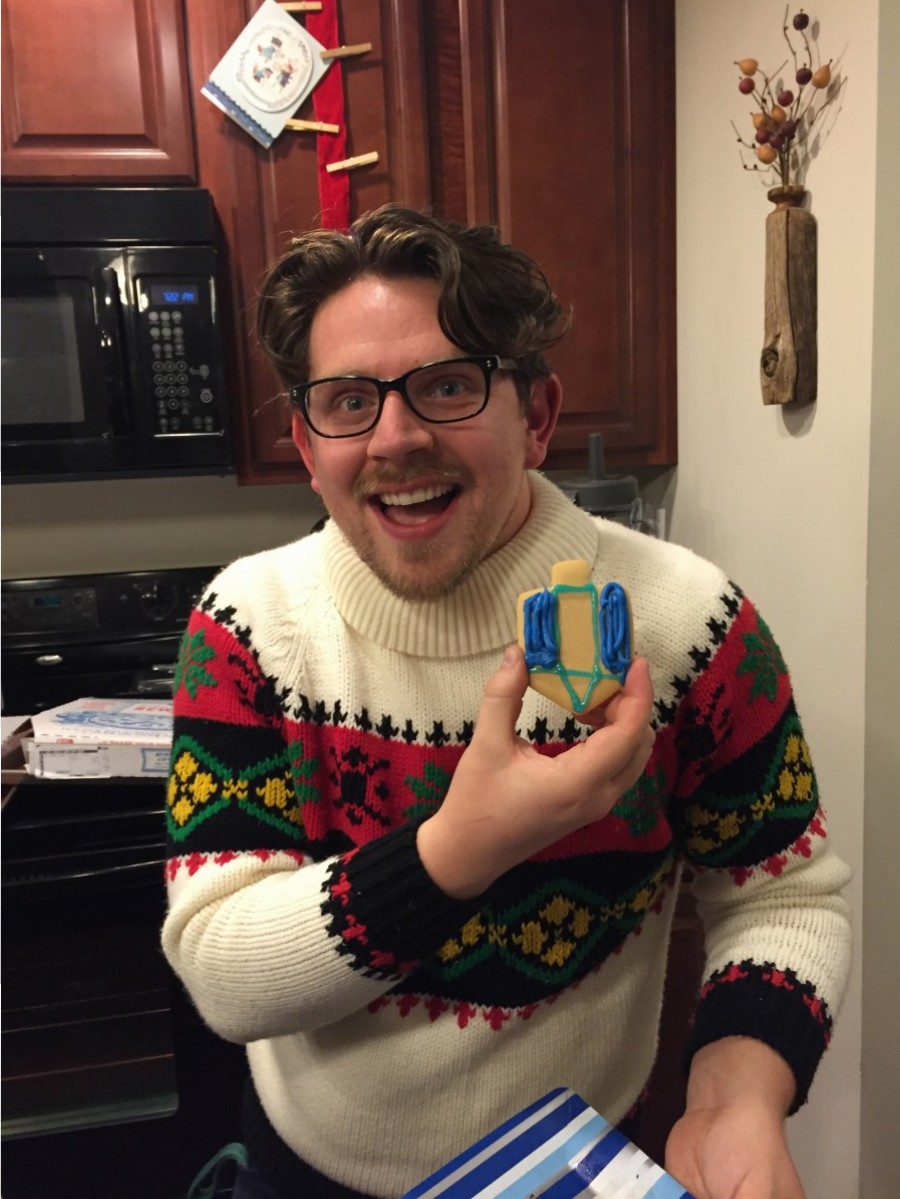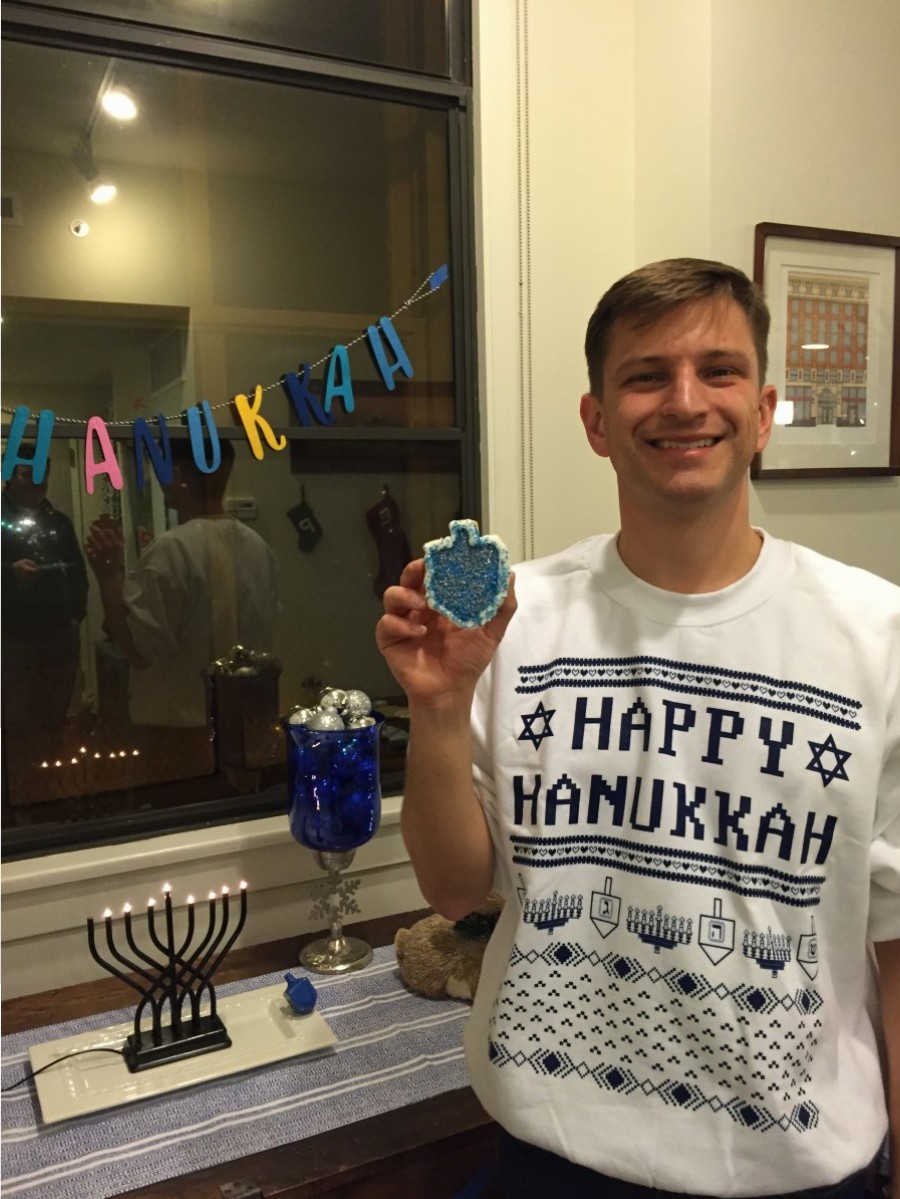 And all got a kick out of our ugly sweaters! (This was the best we could do with a self timer. 😉 )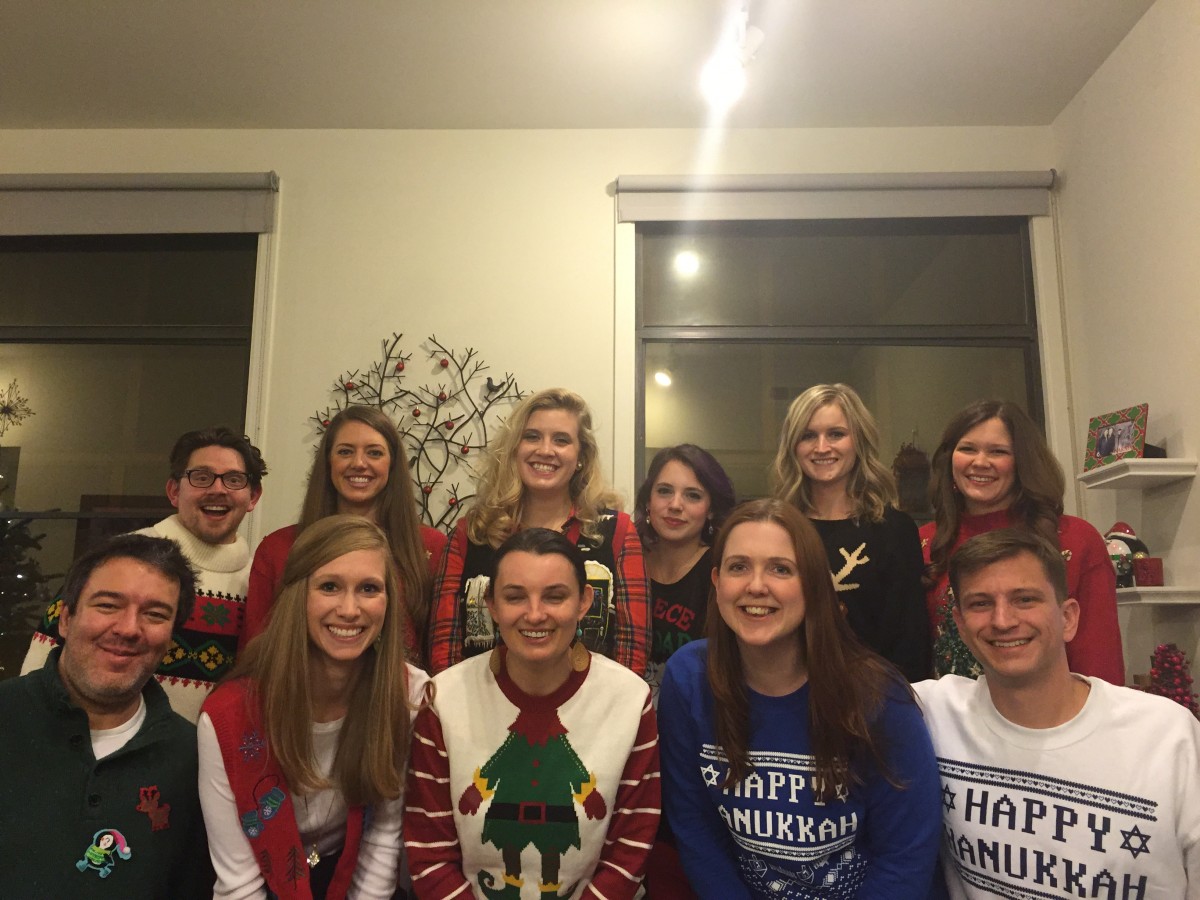 It was such a fun night! I'm already looking forward to next year!
Lazy Sunday
And then Sunday was spent in my pajamas drinking wine, eating leftovers and watching Christmas movies with Jordan. I didn't leave the house once and it was glorious.
Questions of the Day: Have you ever been to a Hanukkah party before? Are you a fan of fish? What was the highlight of your weekend?