Happy Monday everyone! I hope you enjoyed your weekend. Mine was a blast. Don't forget to link up to your weekend snapshots at the end of this post!
India Hicks
Early last week I received an email that India Hicks would be in town talking about her life and her new lifestyle line. I was excited for the chance to meet her in person so on Friday I headed over to the Hilton in downtown Omaha for the event.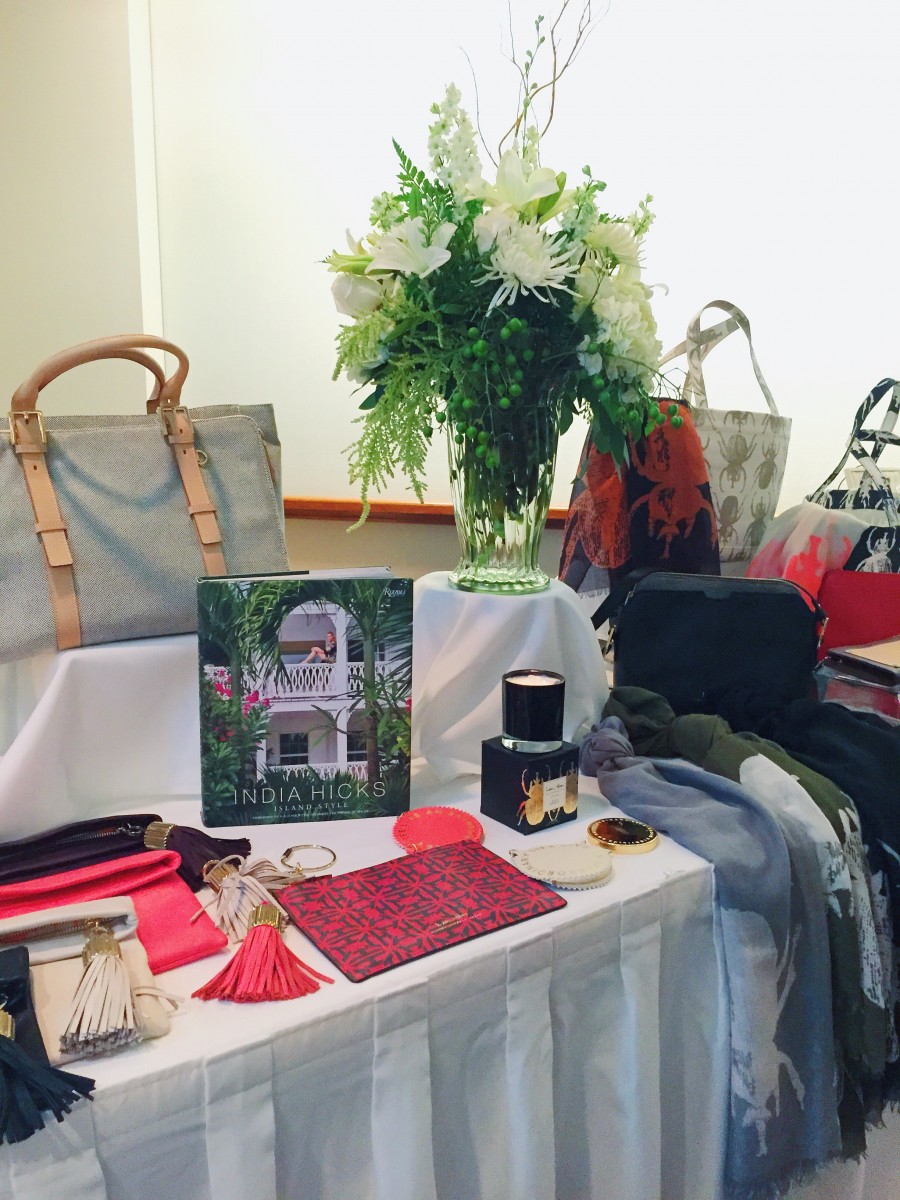 Some pieces from India's line. She believes beetles are a good luck charm so she makes sure to feature them prominently in her collection.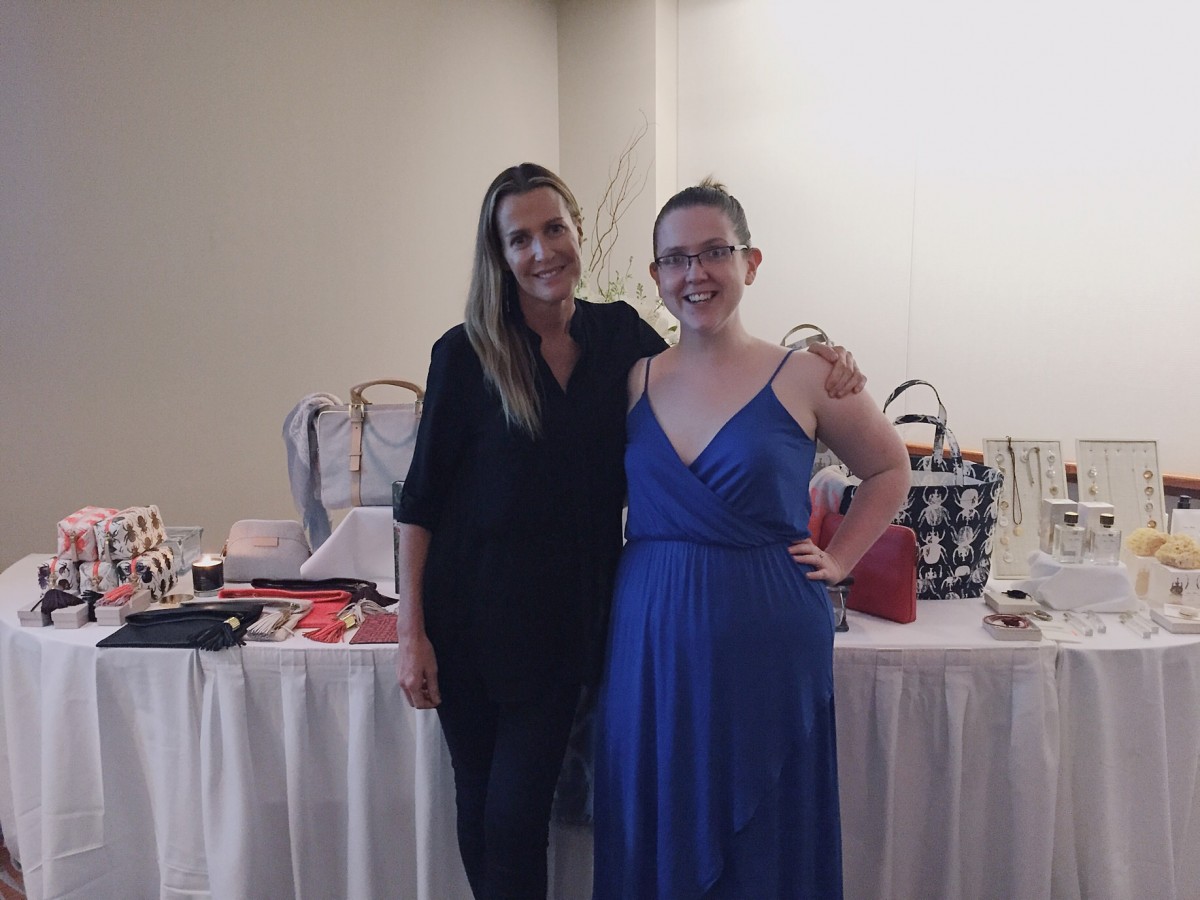 It was great getting to chat with India and hear more about her life, her passions, and her adventures. The goddaughter of the Prince of Wales and the granddaughter of the last Viceroy of India, India modeled for Ralph Lauren for years before moving to the Bahamas to raise her five children. Her life has such a mystique and glamour to it but she is refreshingly real and relatable. I went to the event unsure what to expect and she made it a fun time.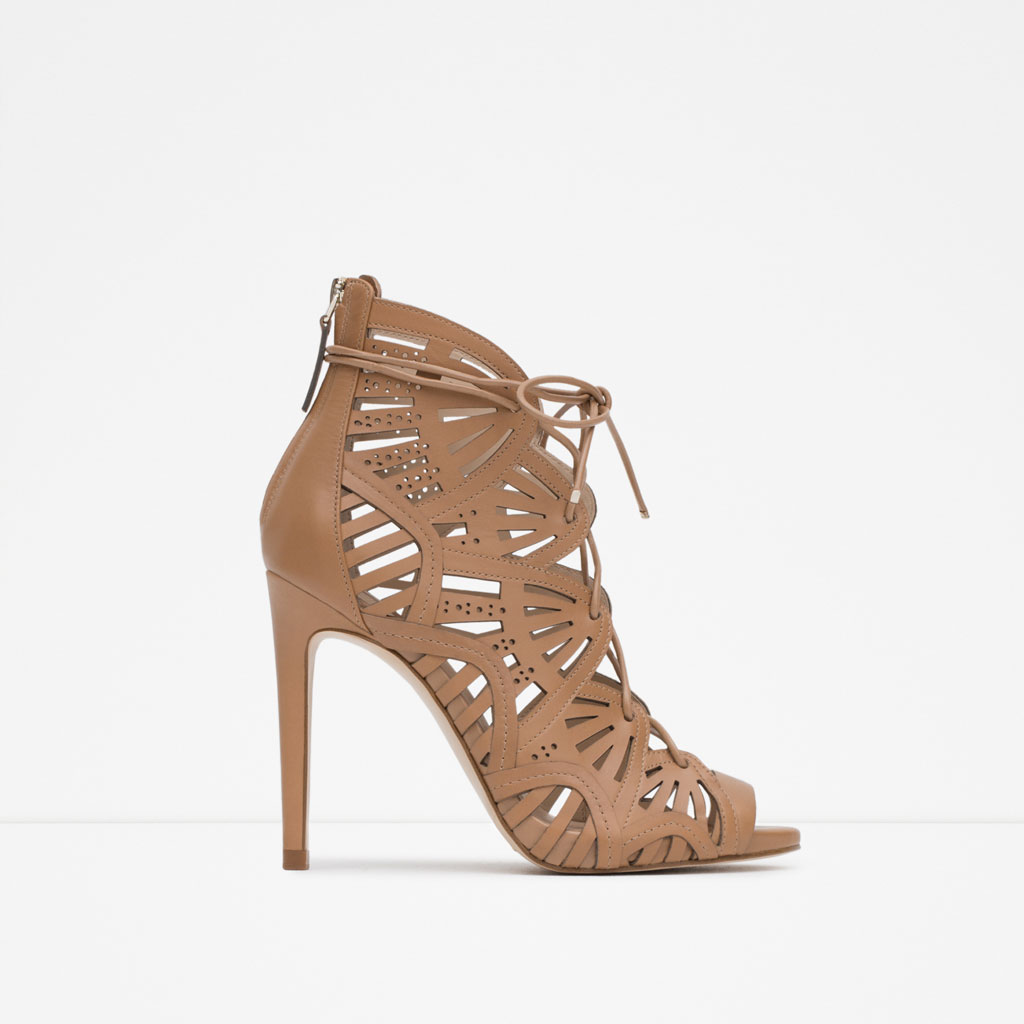 She was wearing the hotest Zara shoes that I'm now absolutely obsessed with.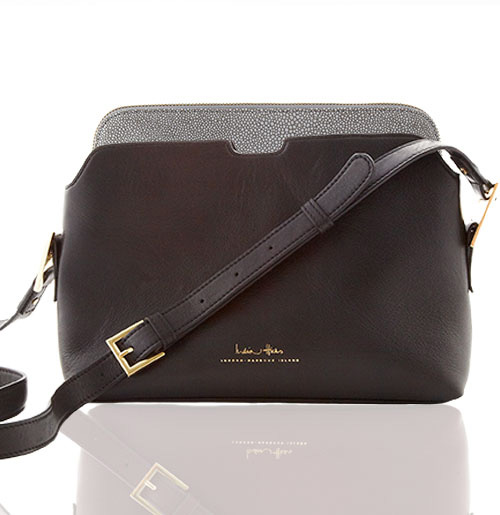 I also fell in love with the Madison May bag from her collection. Isn't it adorable? And the inner compartment switches out so you can change the color and look of your bag!
Alpacas of the Heartland
Saturday started off bright and early as Josh and I met up with friends at Alpacas of the Heartland for free alpaca day. Once a year the farm opens their doors to the public and invites you to meet and interact with alpacas.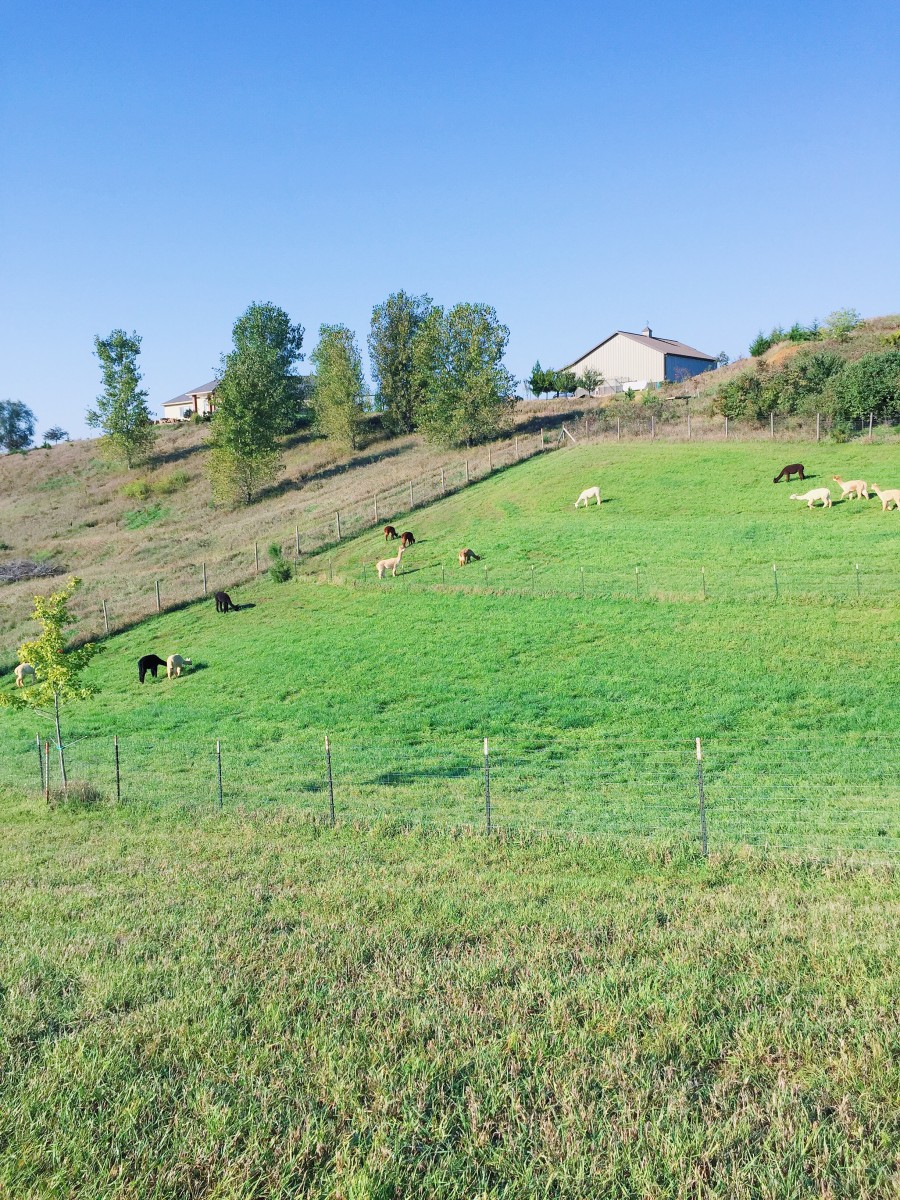 I basically died and went to cute alpaca heaven.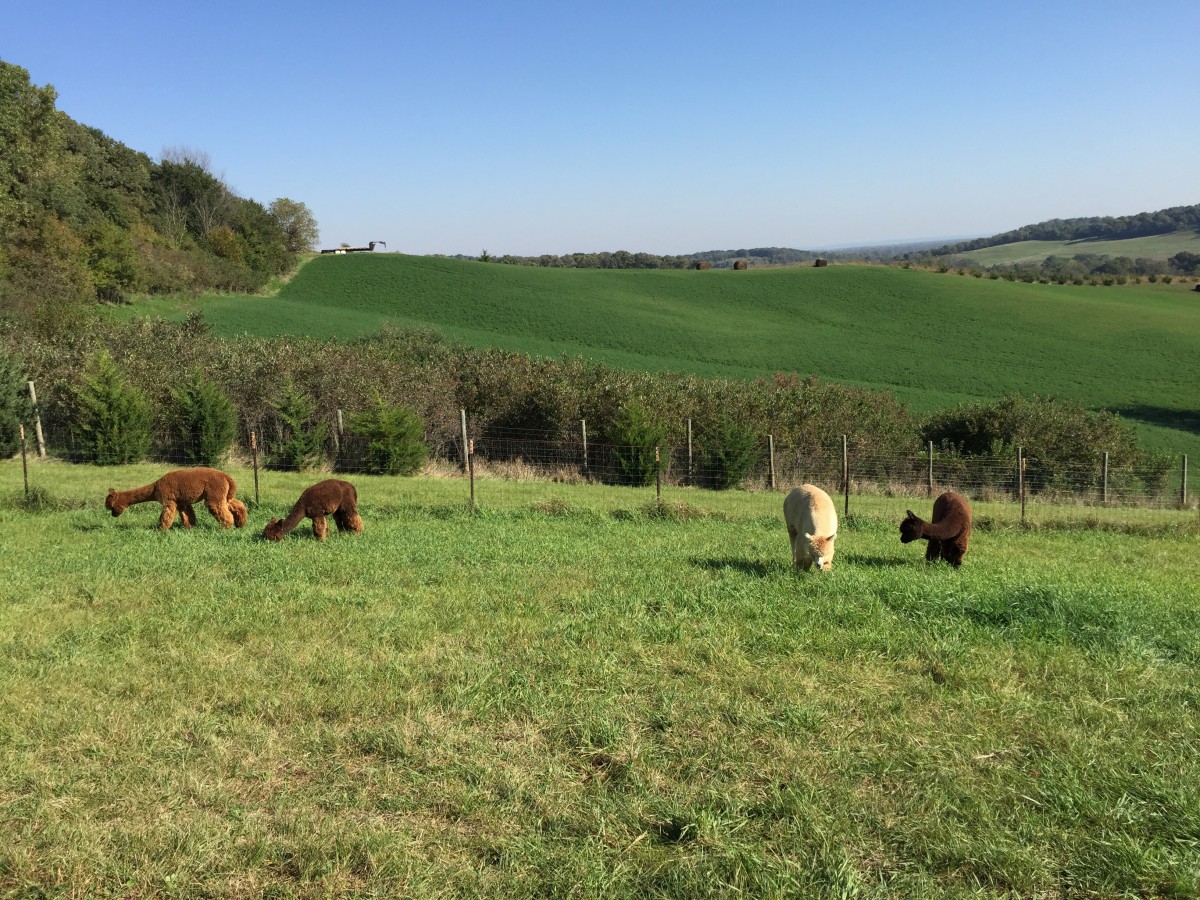 They're so fluffy!!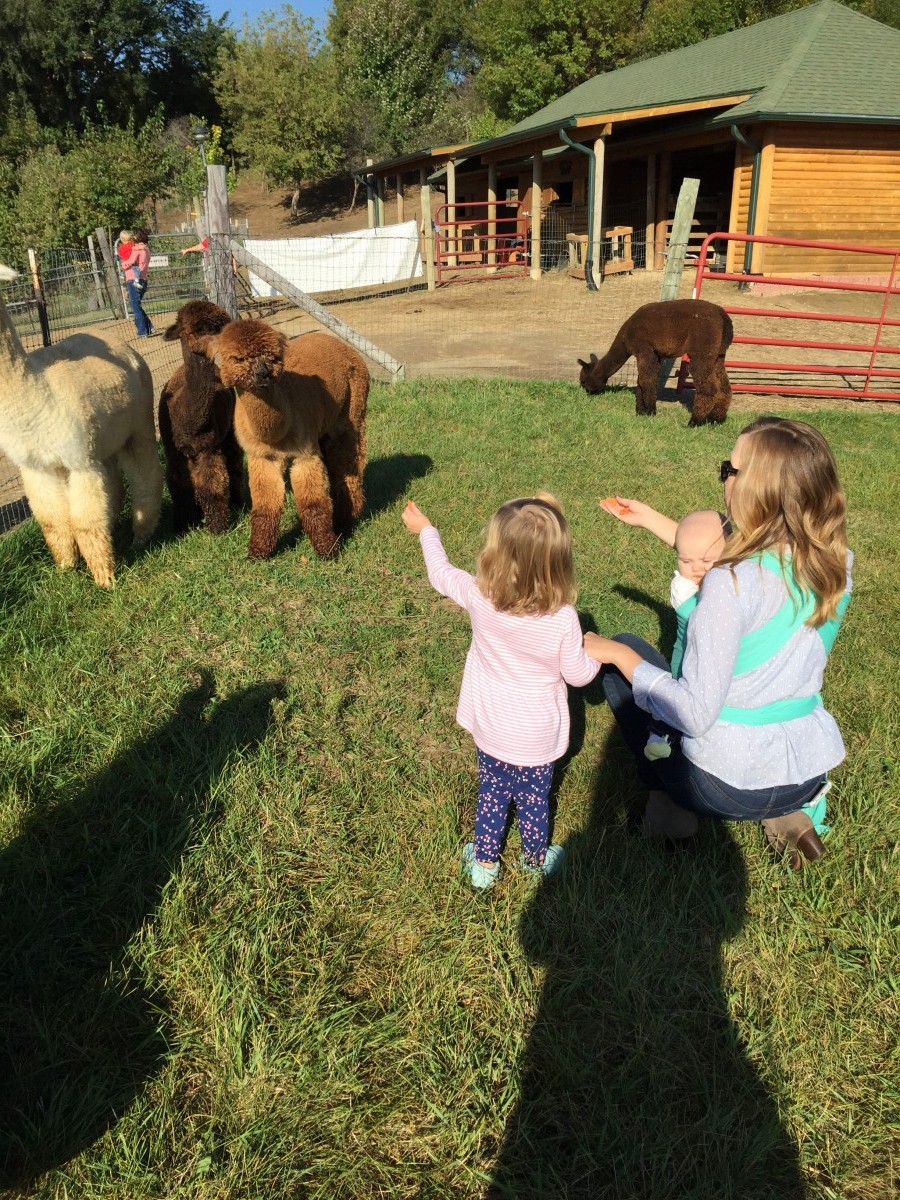 Alpacas are so friendly and so soft. They're great with kids and just super chill animals. I learned this is very different from their cousins, llamas, who have course hair and dour personalities.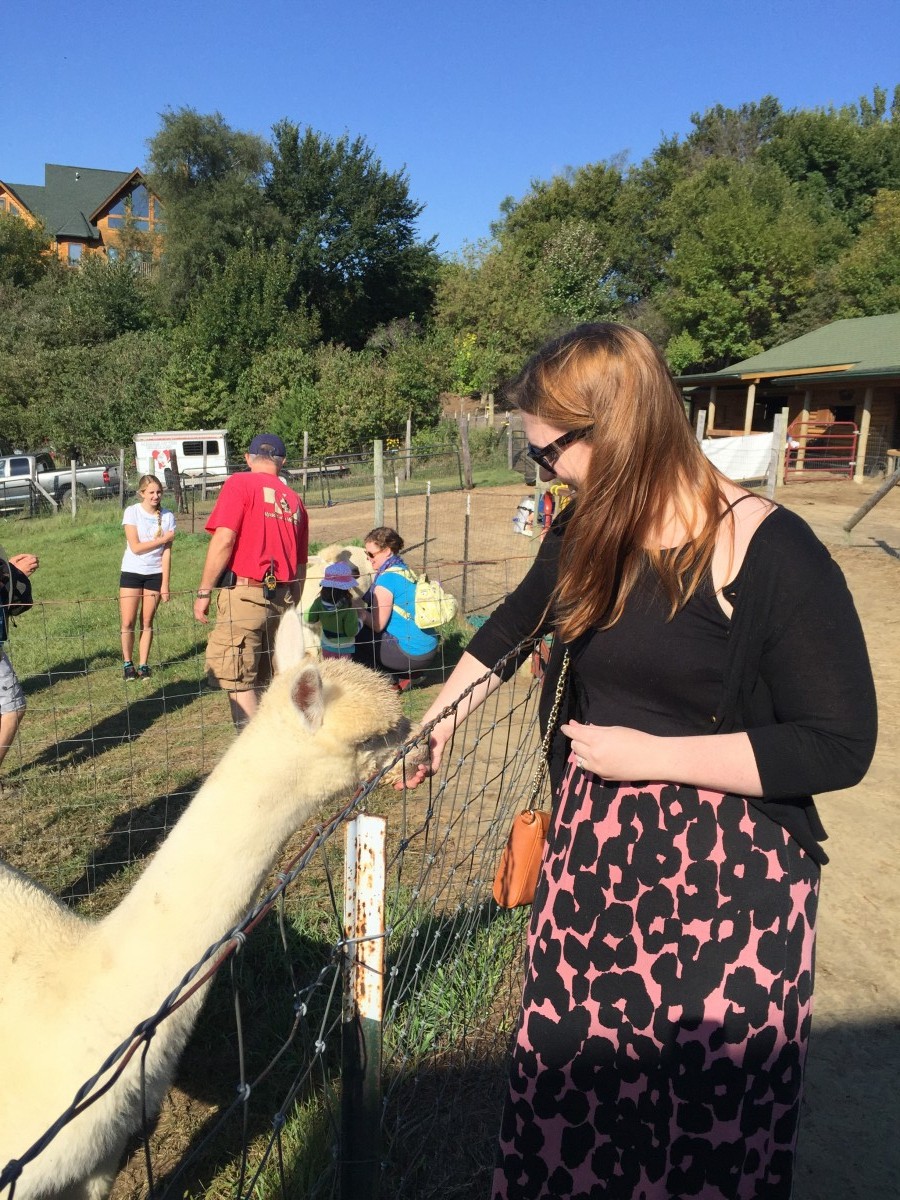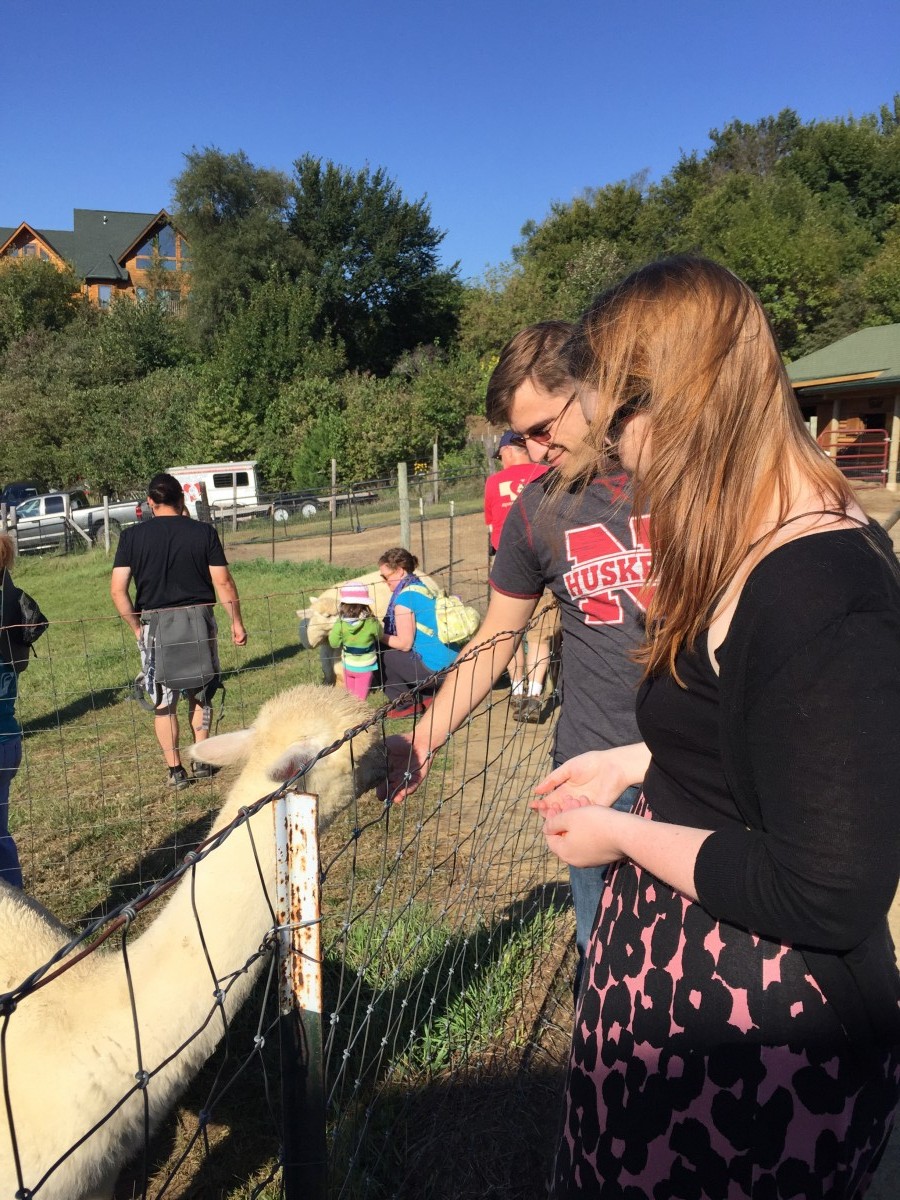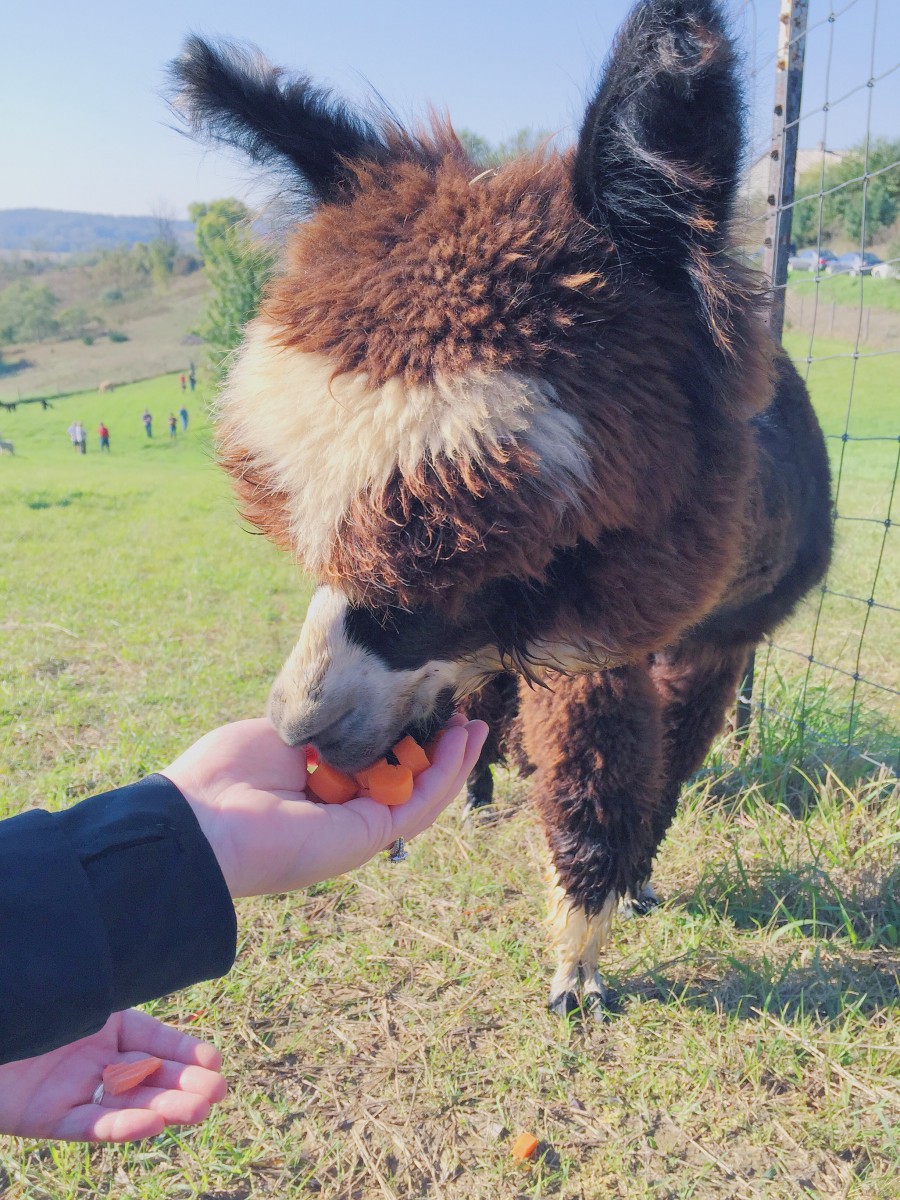 Alpacas absolutely love carrots.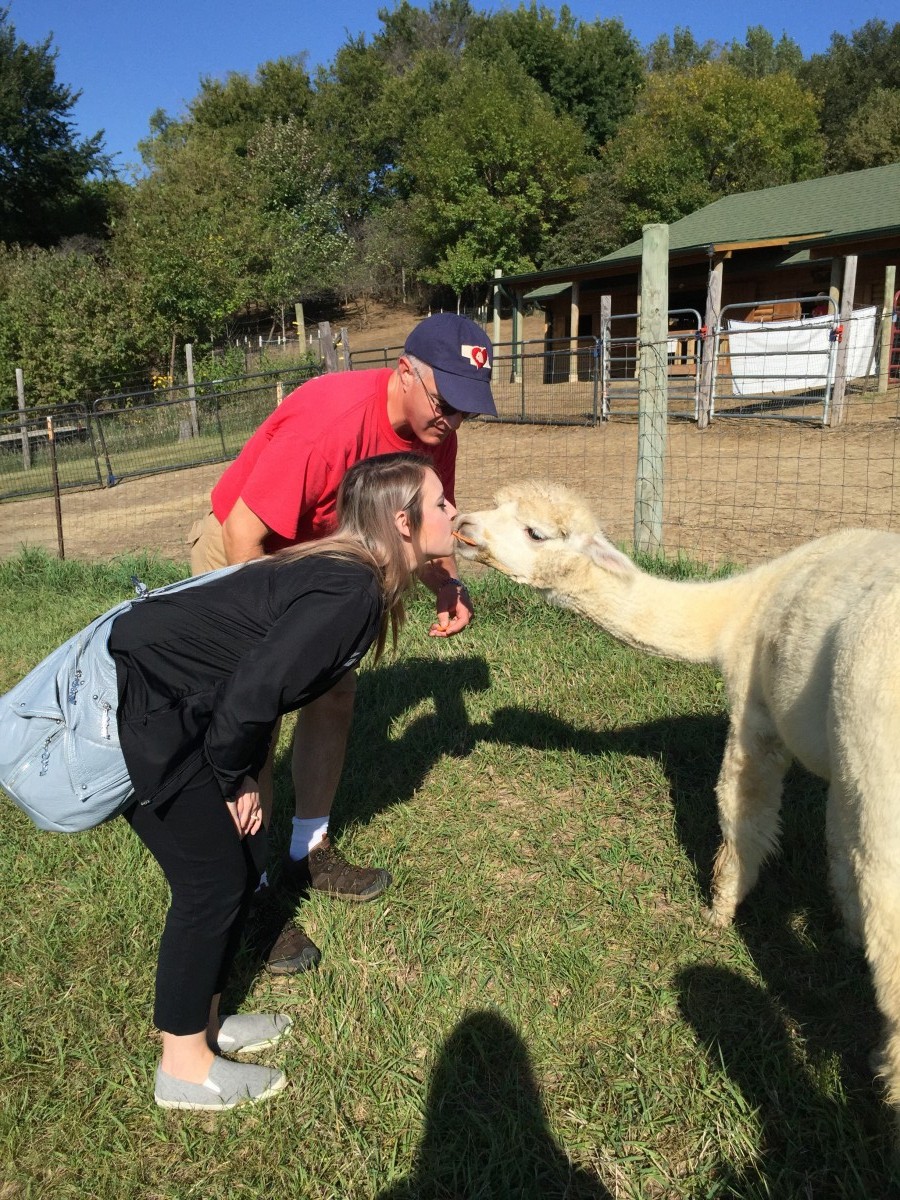 So much so they'll eat them straight from your mouth! This is my friend Heidi feeding an alpaca a carrot from her mouth. I did it too and got it on video!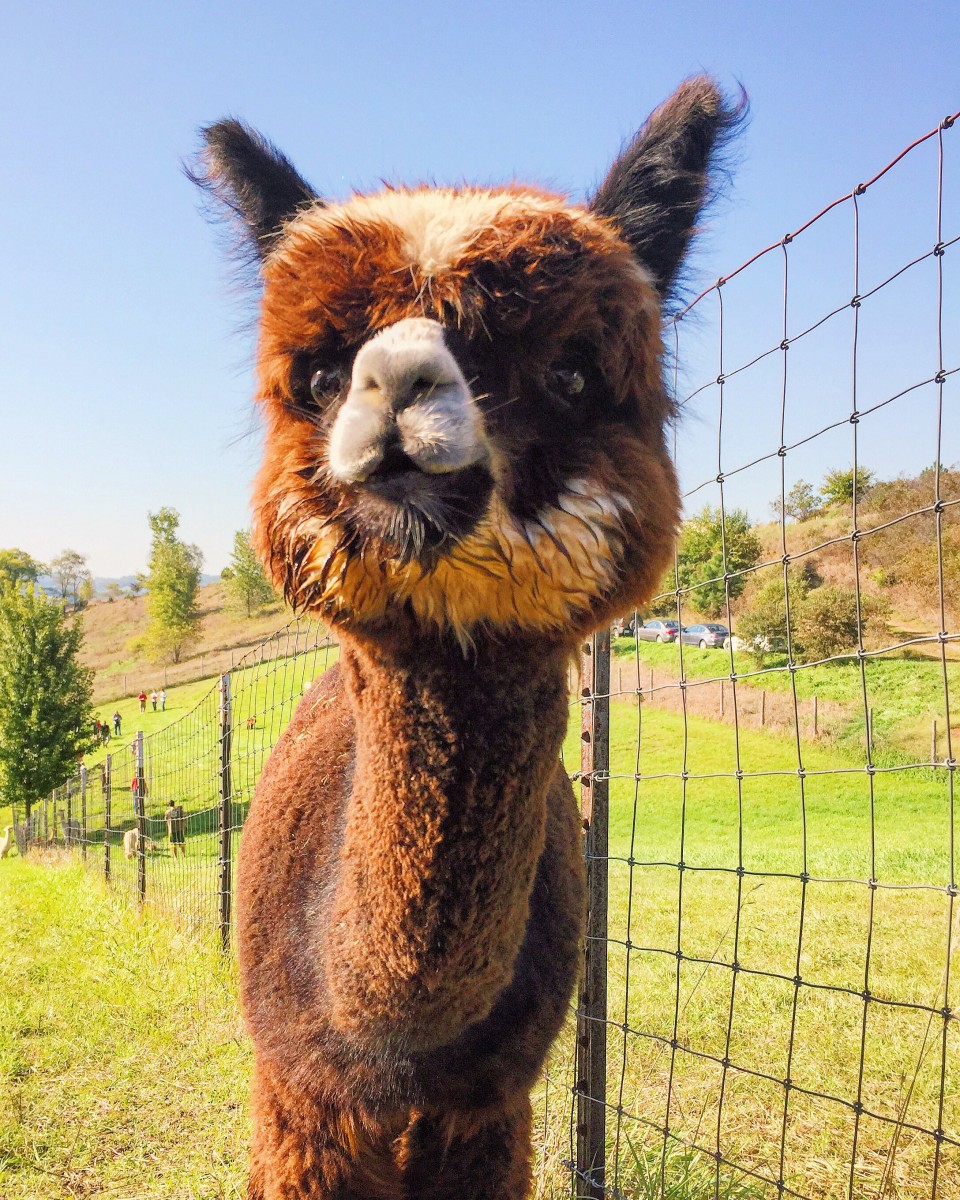 Meet Oreo. She's a total sweetheart. I wanted to smuggle her off the farm and have an alpaca house pet, but I figured that probably wasn't the best idea.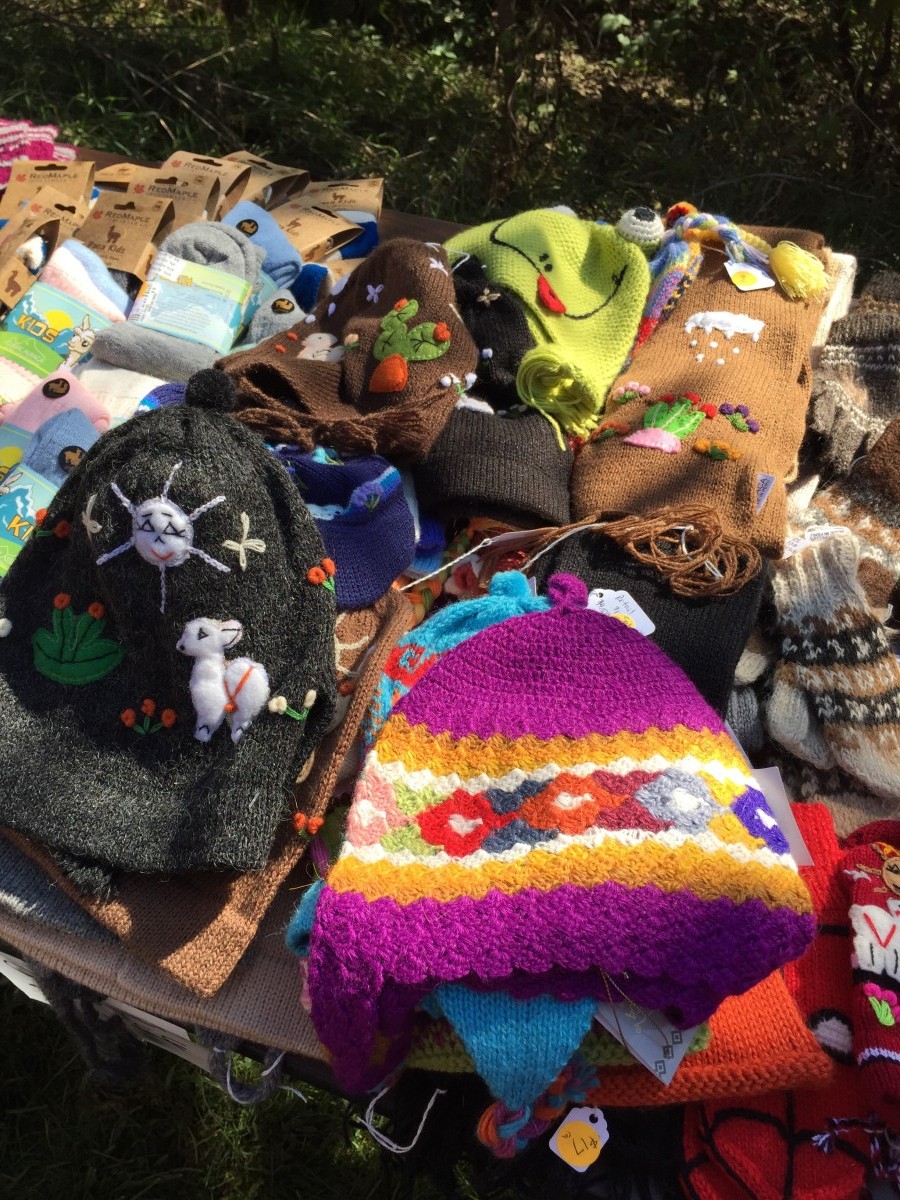 So instead we said our goodbyes and perused the gift shop. One of my favorite winter headbands is made of alpaca wool. It keeps me nice and warm in the bitter cold. Until next year, alpacas!
Afternoon with the Girls
After our alpaca-filled morning I met back up with Jordan and Joanna for lunch, crafts, and girl time.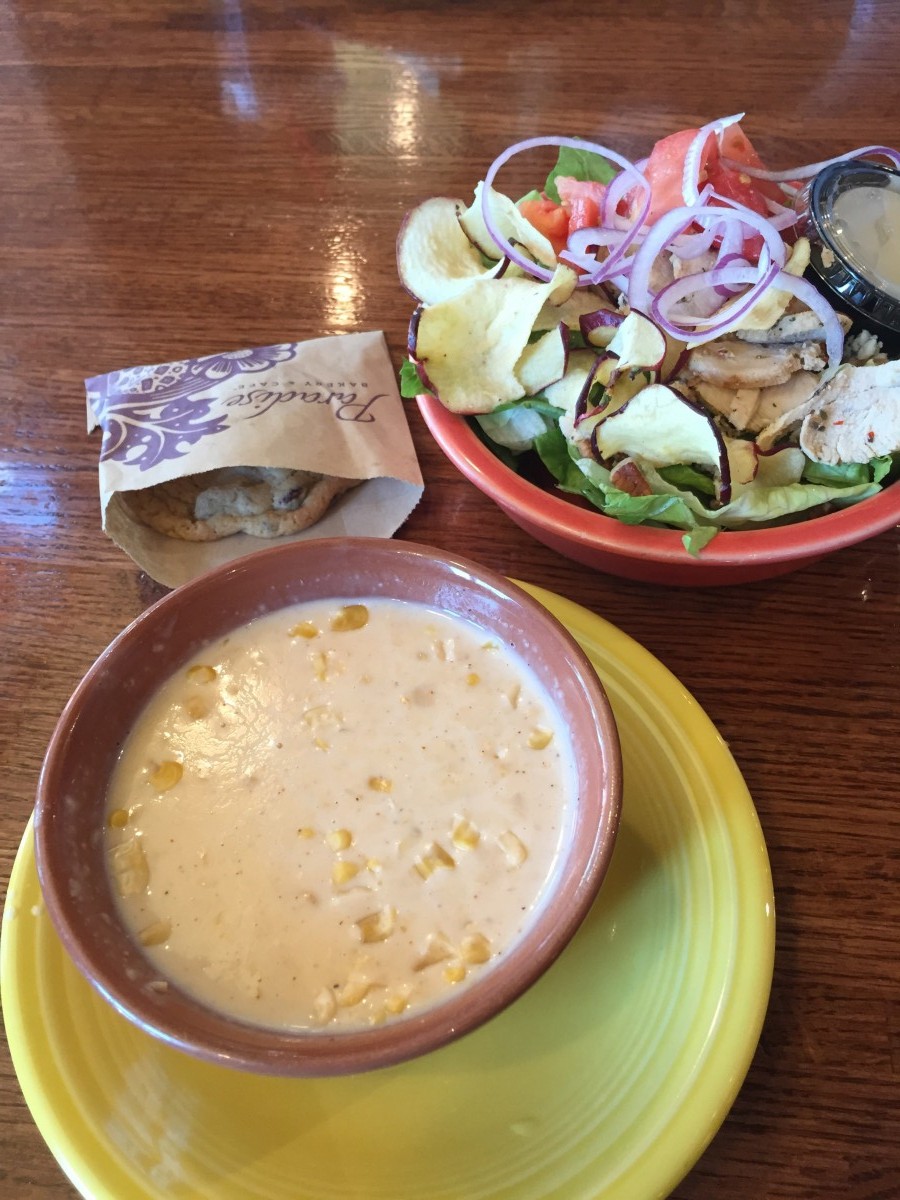 Have you been to a Paradise Cafe before? I love that every meal comes with a cookie!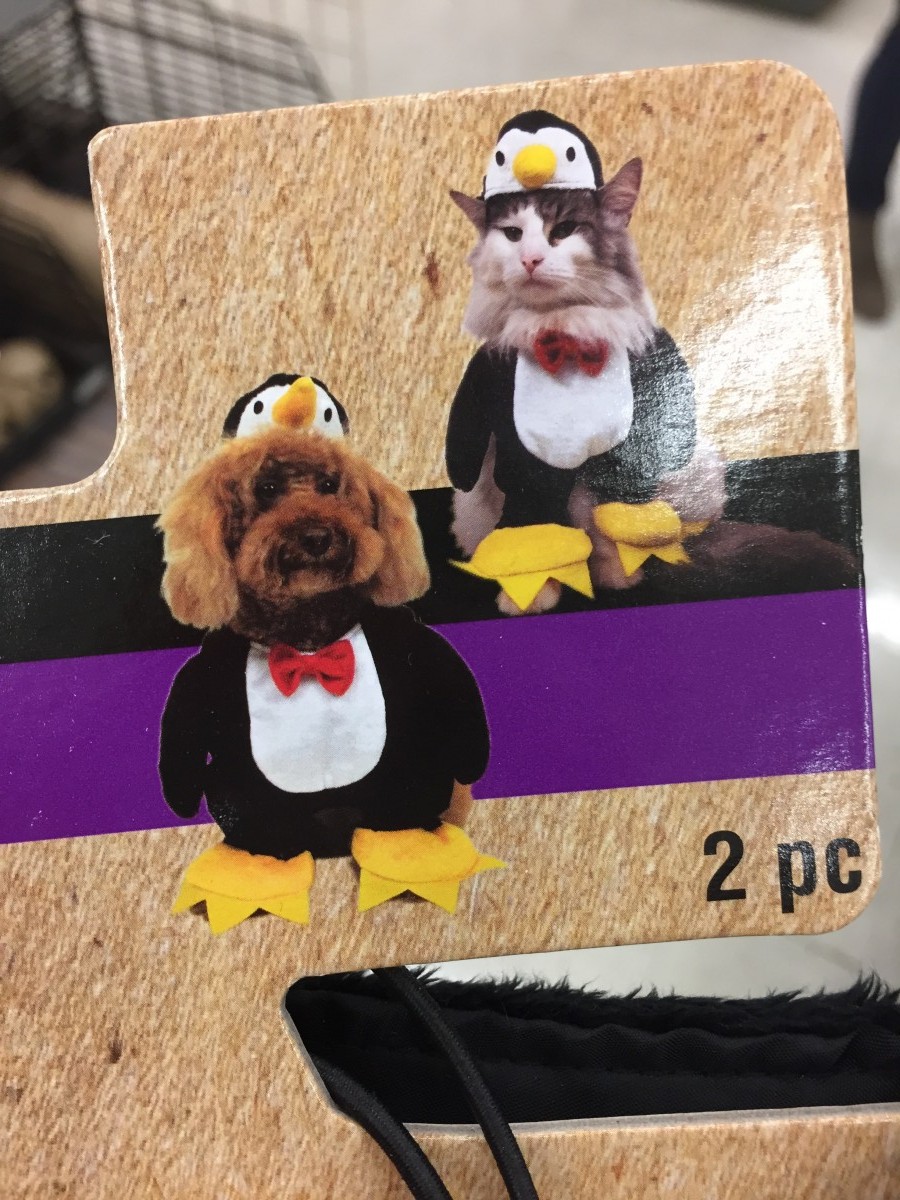 While browsing Michaels I almost found Punkin a Halloween costume. Unfortunately it was a size too big. 🙁 He would have absolutely hated it but I think it is the cutest thing!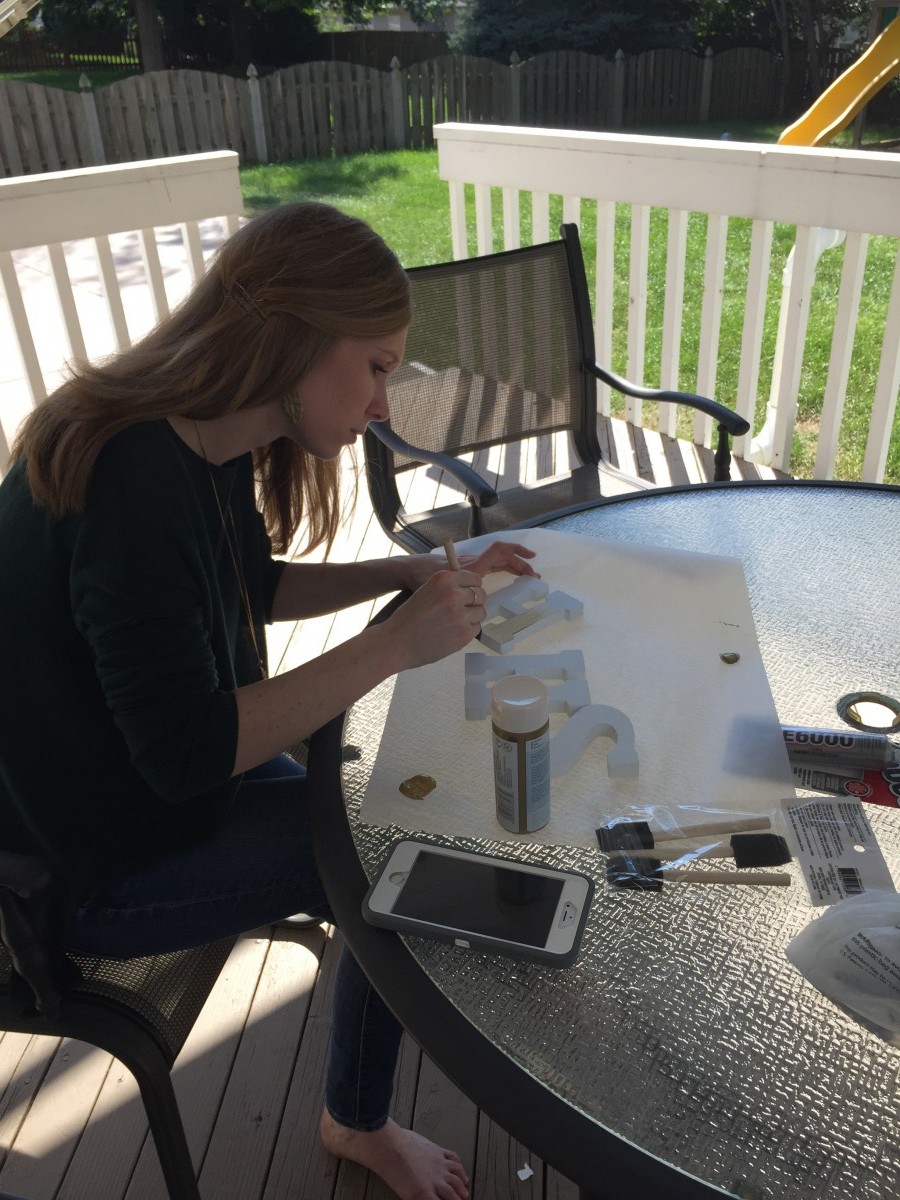 The weather was amazing so we hung out outside and chatted while crafting. Jordan is making me a special beaded HHS letter set for my office. She is so crafty and so good at art projects. I can't wait to see the finished result!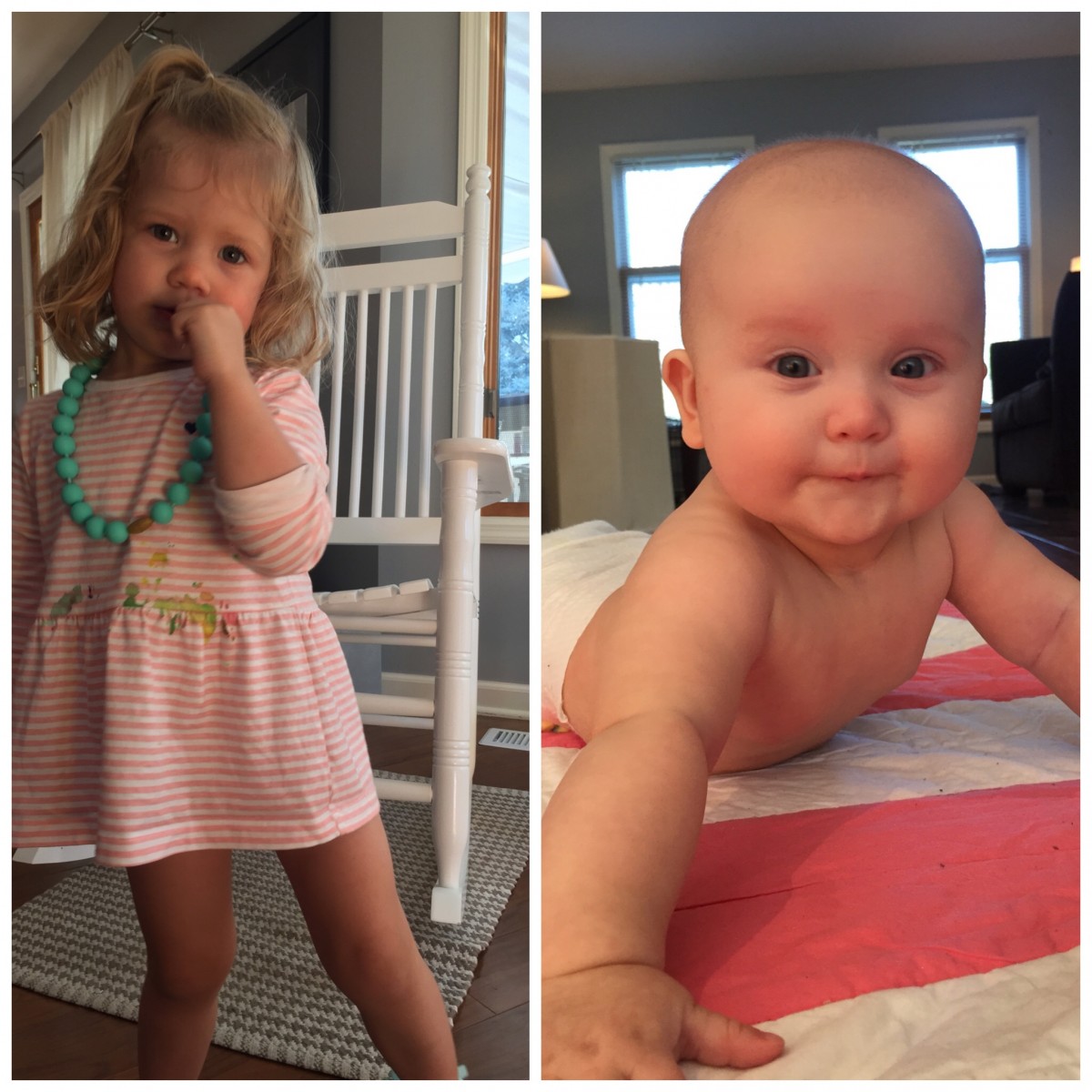 There was also lots of play time with two of the cutest kids on the planet. Joanna has the most beautiful girls.
Office Party
Saturday night Josh and I hosted his co-workers and their families for a back-to-school party. Josh works with the nicest people so I always look forward to getting together and catching up with them.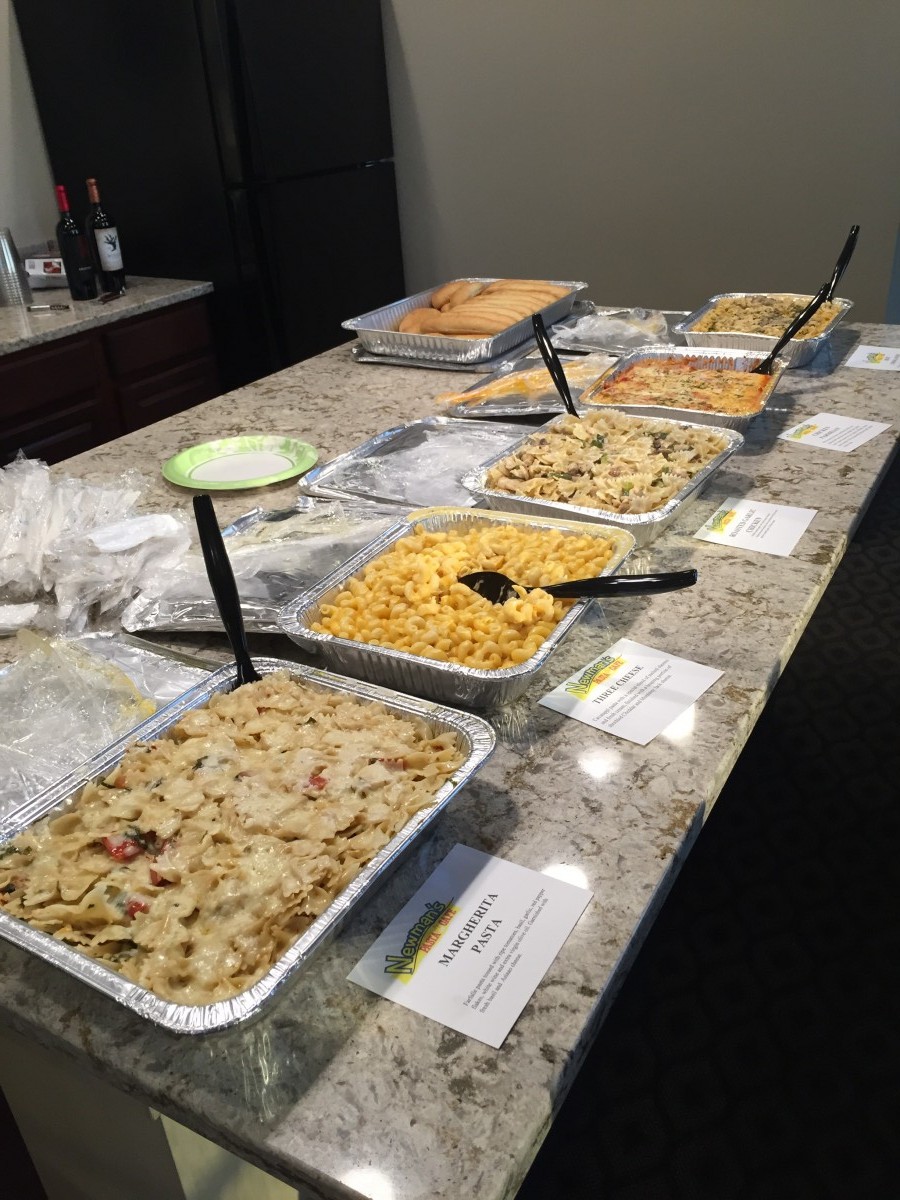 The only picture I managed to snap was of the food. It was catered from Newman's Pasta Cafe and was ridiculously good.
Artsarben + September Sizzler
Sunday was a day of art and festivals!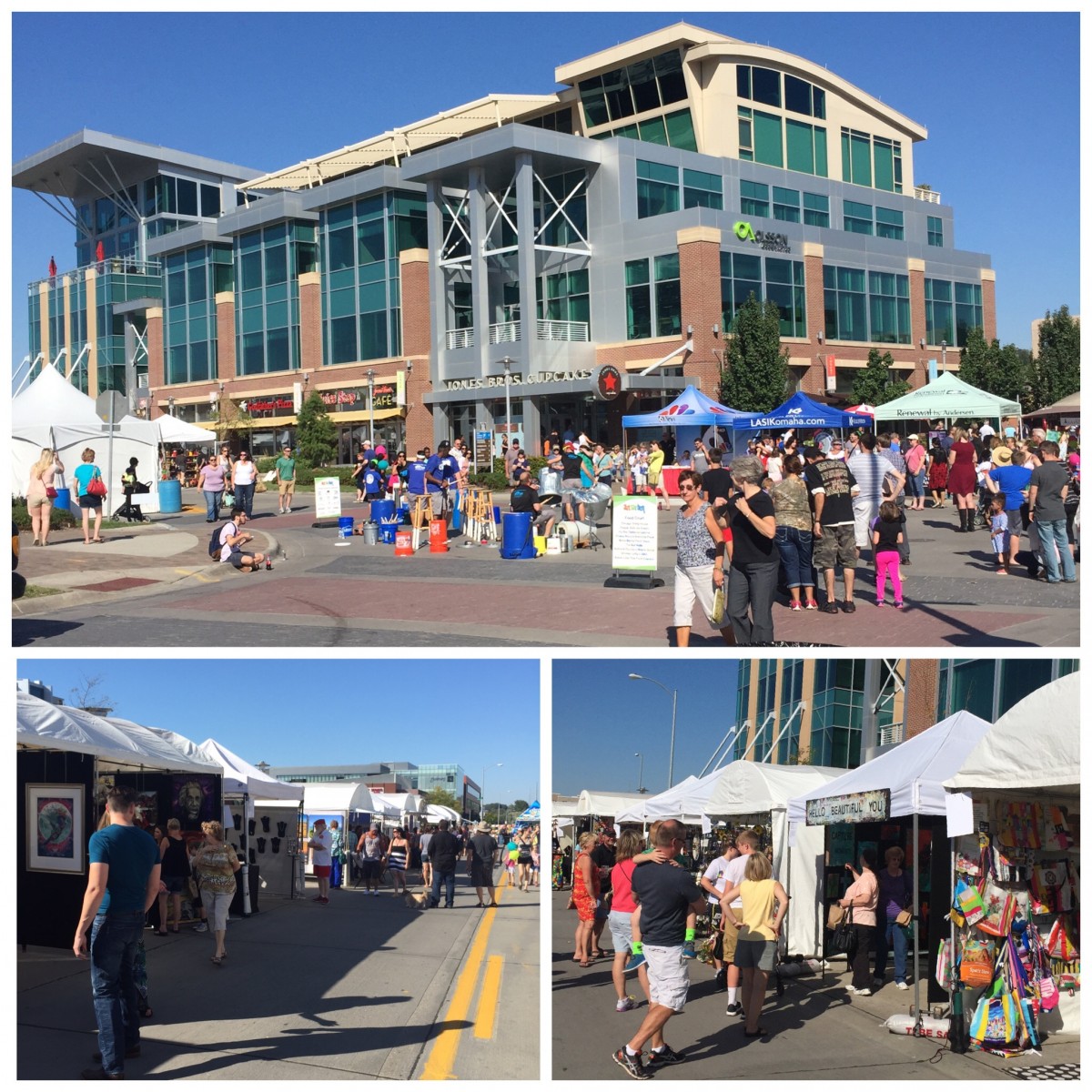 Josh and I headed to Artsarben to check out the art and soak up the beautiful weather. Josh also discovered a new pizza truck that brings Brooklyn pizza to the Midwest. Johnny Ricco's is where to go for pizza that tastes like home!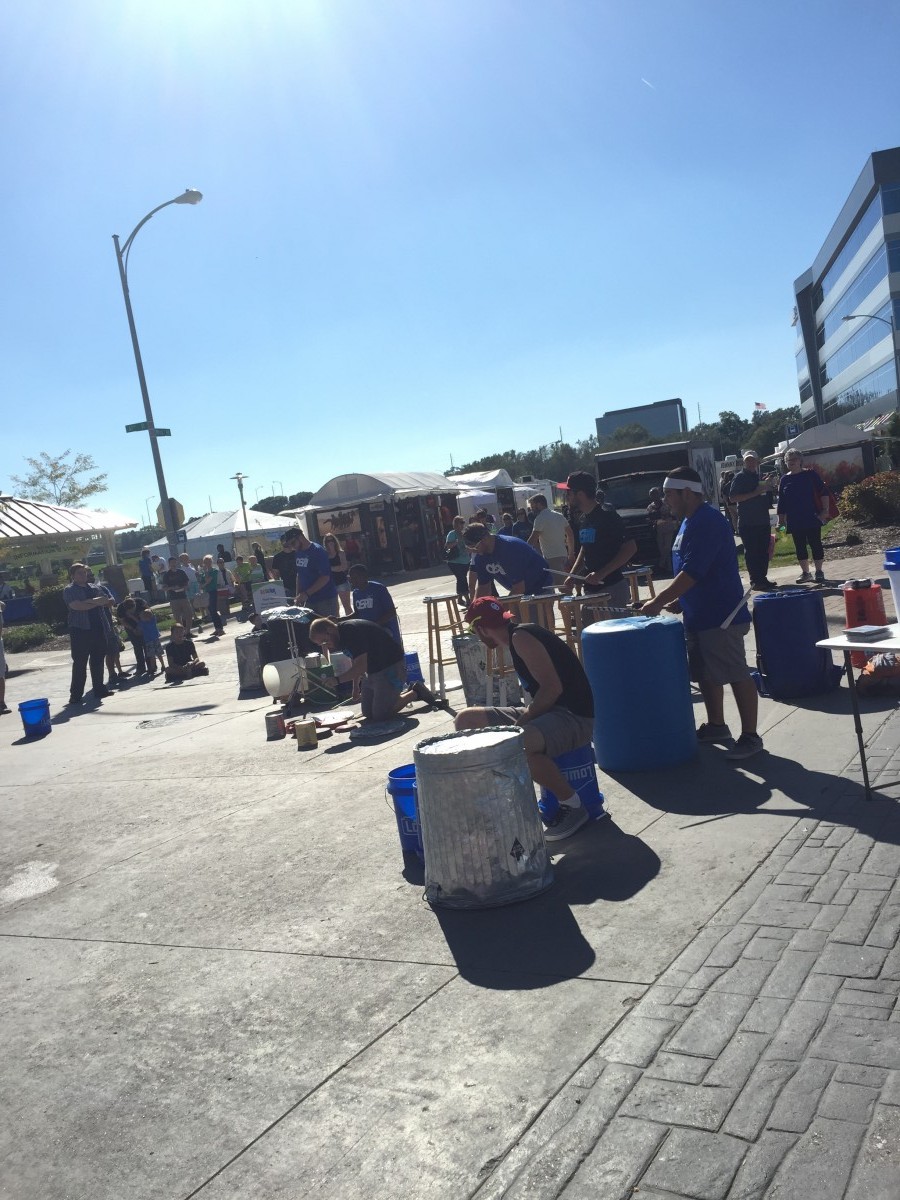 Omaha Street Percussion were there performing. They started when we first moved to Omaha and have really taken off in the last three years.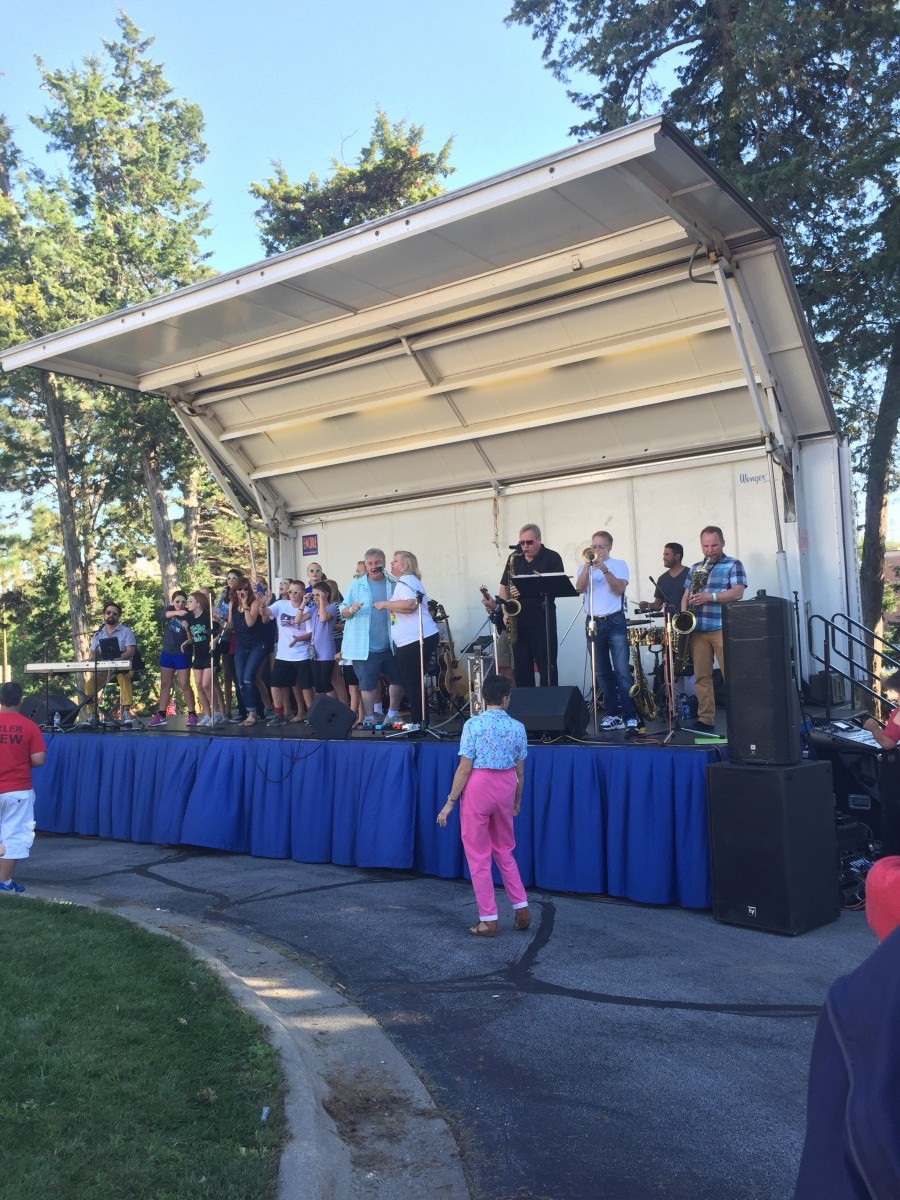 After checking out all the art we headed to St. Margaret Mary's for their September Sizzler. The festival had live music, food, drinks, raffles, kids games, and Bingo!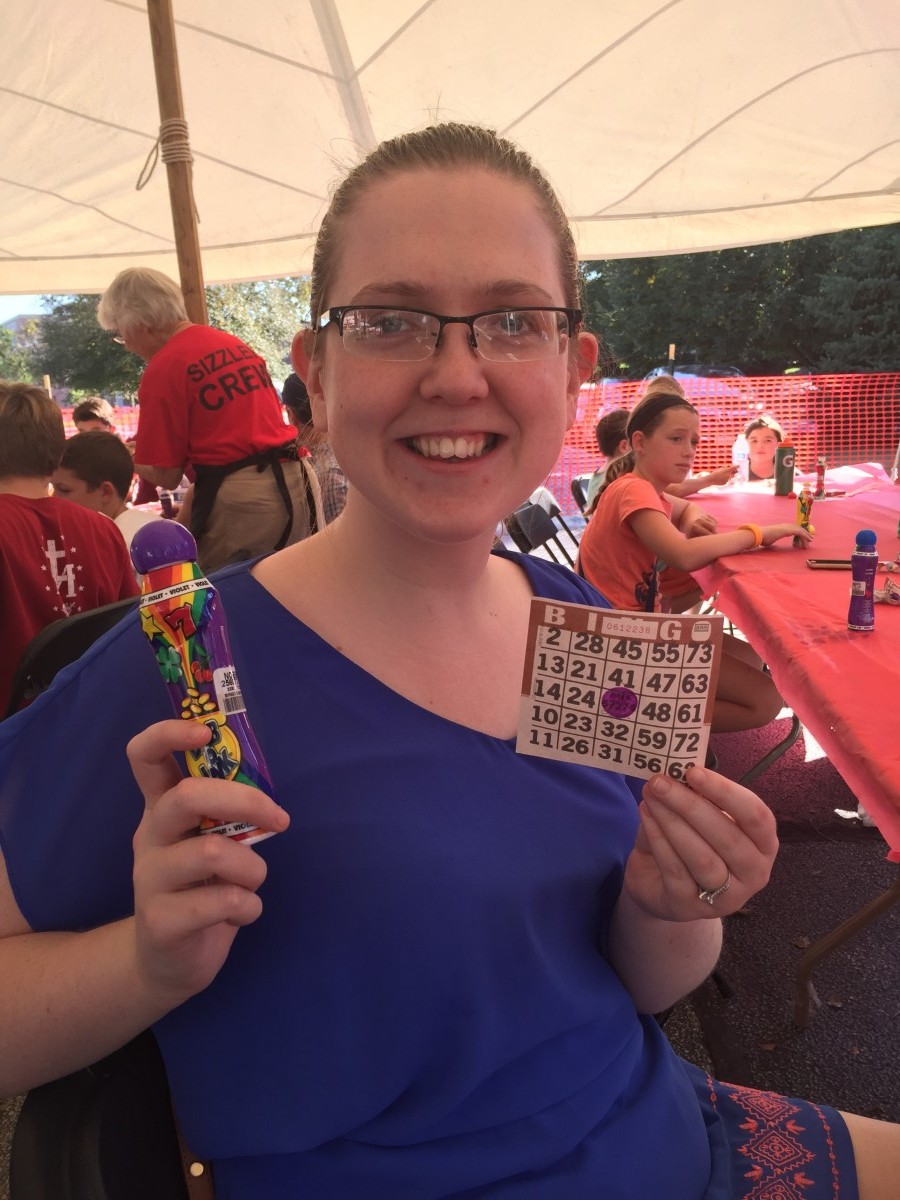 I was pretty excited about Bingo. I grew up playing Bingo in church basements with my grandma. And what do you know, I won my first game!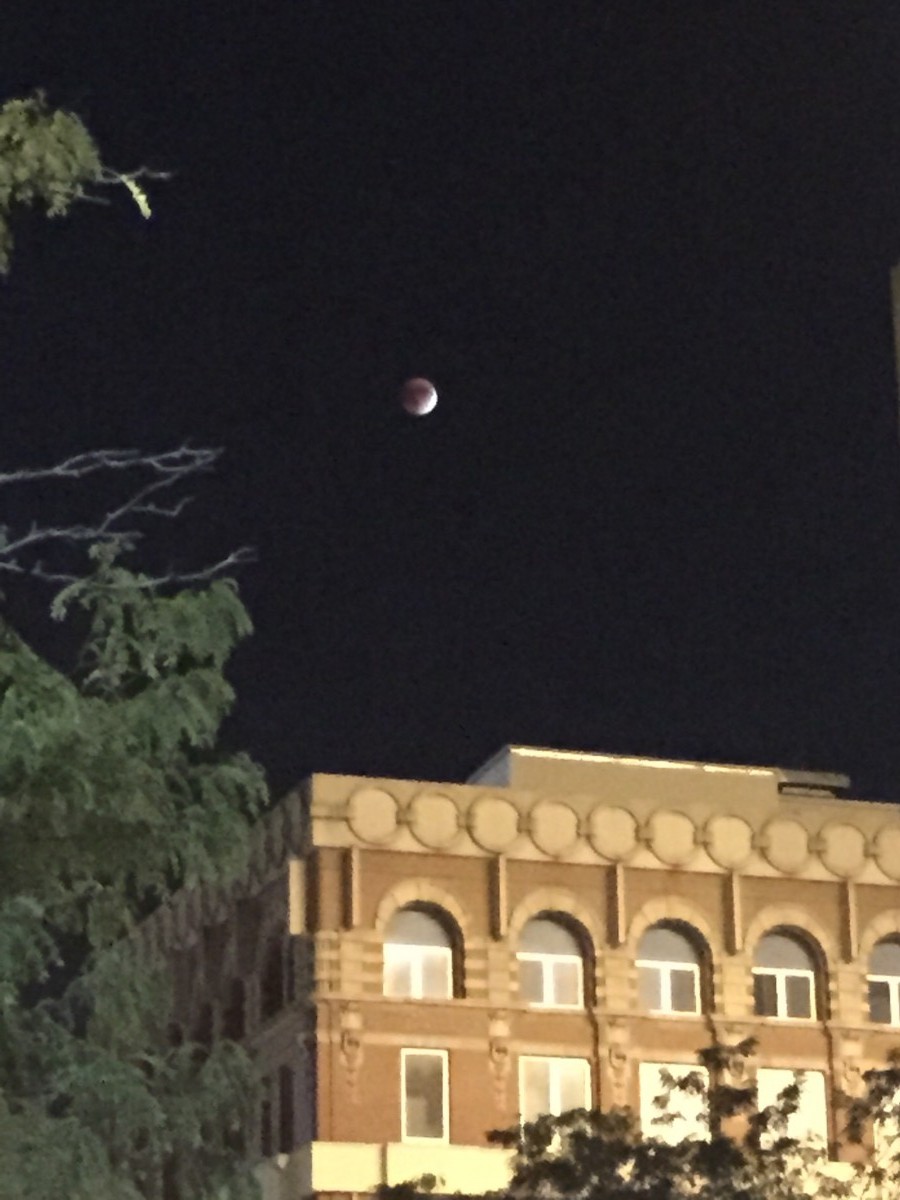 The weekend wrapped up with us watching the supermoon with about half our building outside. haha It was pretty cool to see it change colors!
Questions of the Day: Did you watch the supermoon? What was the highlight of your weekend? Have you ever pet an alpaca?