Wow! What a birthday weekend. Thank you guys so much for all the love you sent my way. It meant the world to me and made me feel so special. I had the absolute best birthday and cannot wait to see what my 25th year of life has in store for me! Don't forget to link up to your weekend snapshots at the bottom of this post! Here's how I celebrated this weekend:
Dinner at Market House
Friday night I met up with some of my friends for dinner at Market House. It was as delicious as ever and followed by a trip to a bar and comedy club.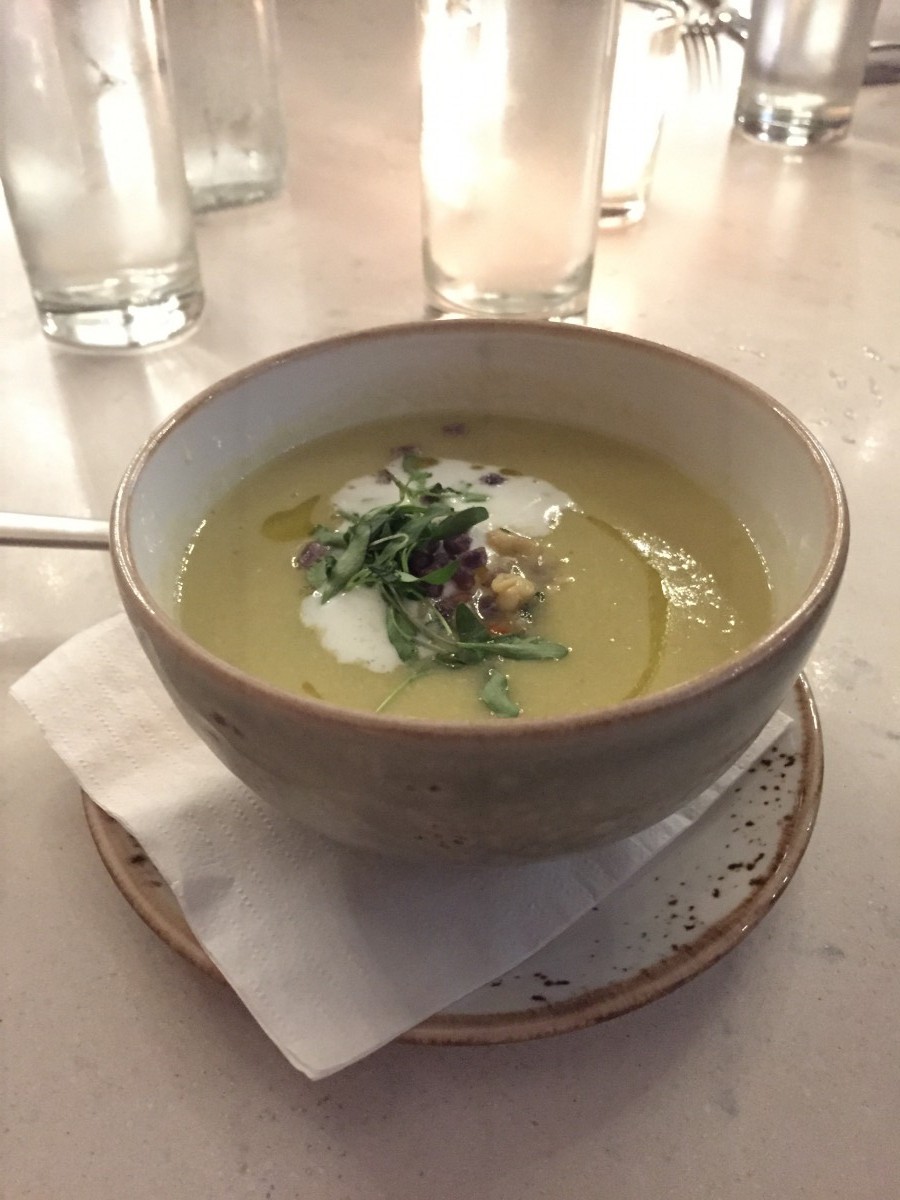 I can't even remember what was in this soup but I want to eat it all over again.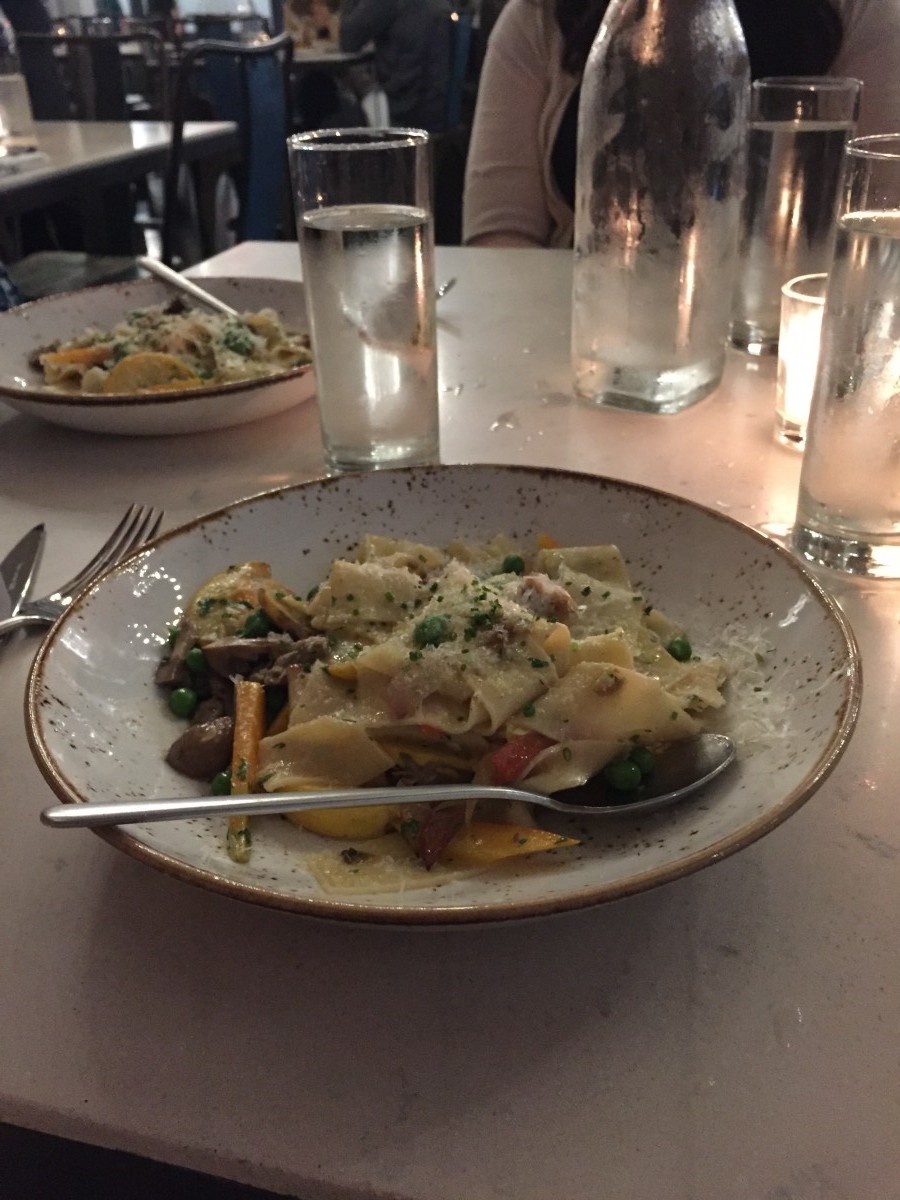 I love their fresh homemade pasta.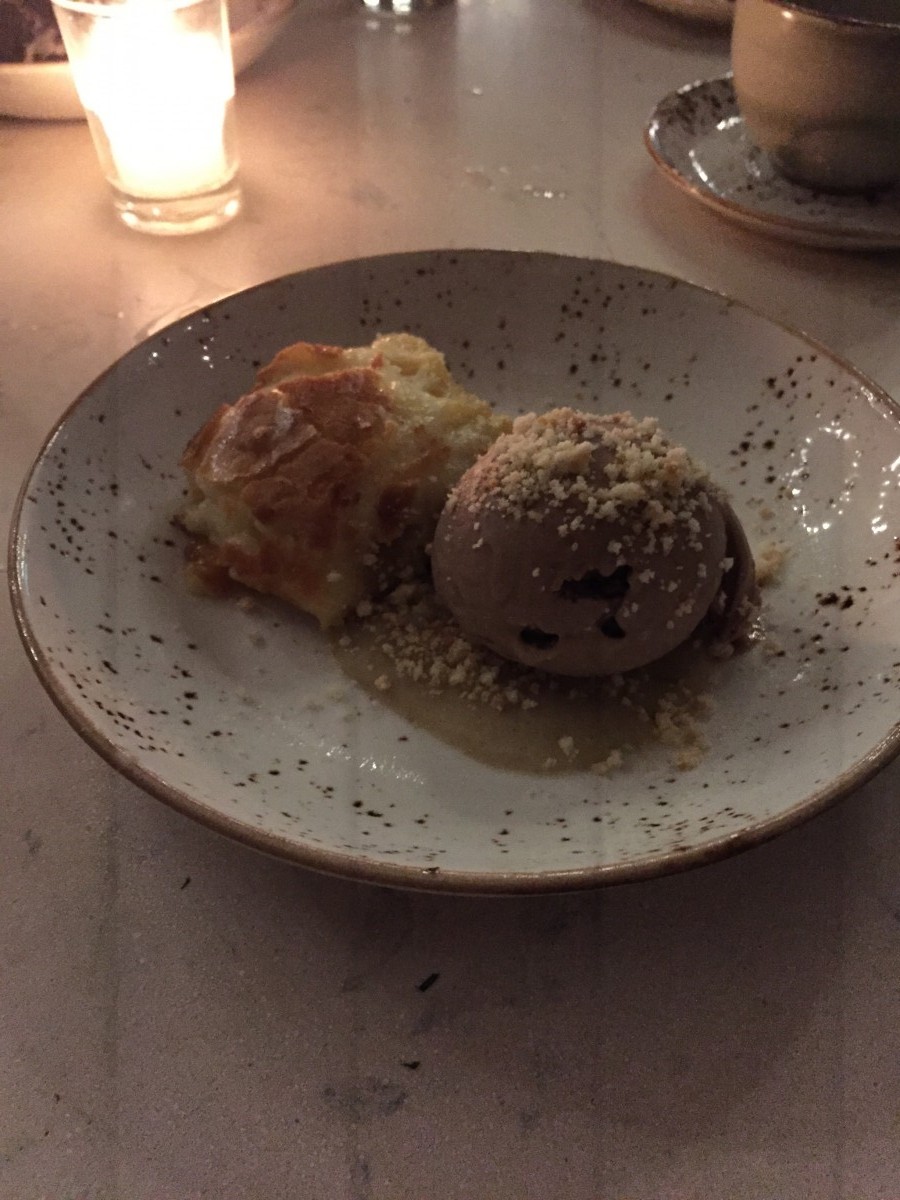 My favorite dessert: gooey butter cake with homemade Nutella ice cream!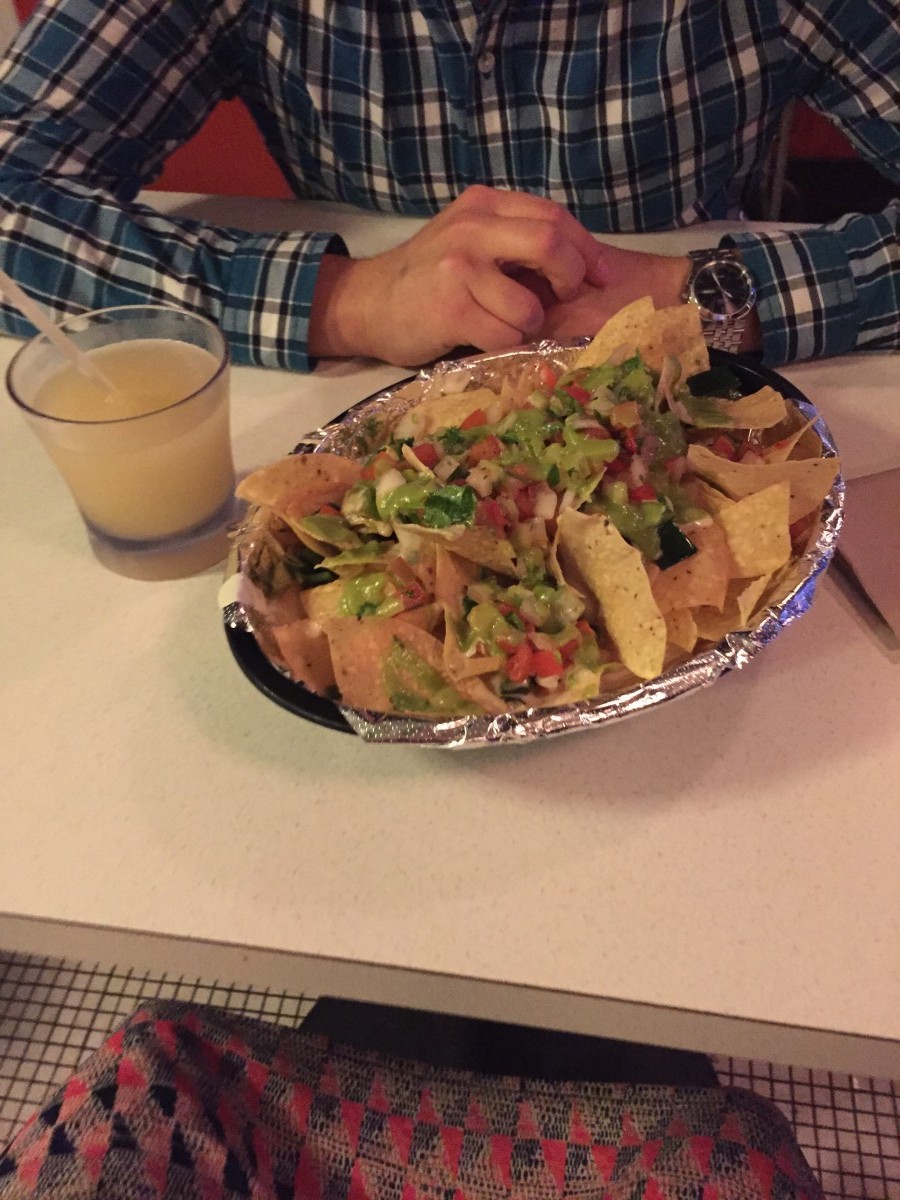 The improv show was not anything to write home about. After leaving Josh and I headed over to Eat the Worm for some late night nachos. When we got home I was craving some funny improv so we watched Whose Line? on Netflix before calling it a night.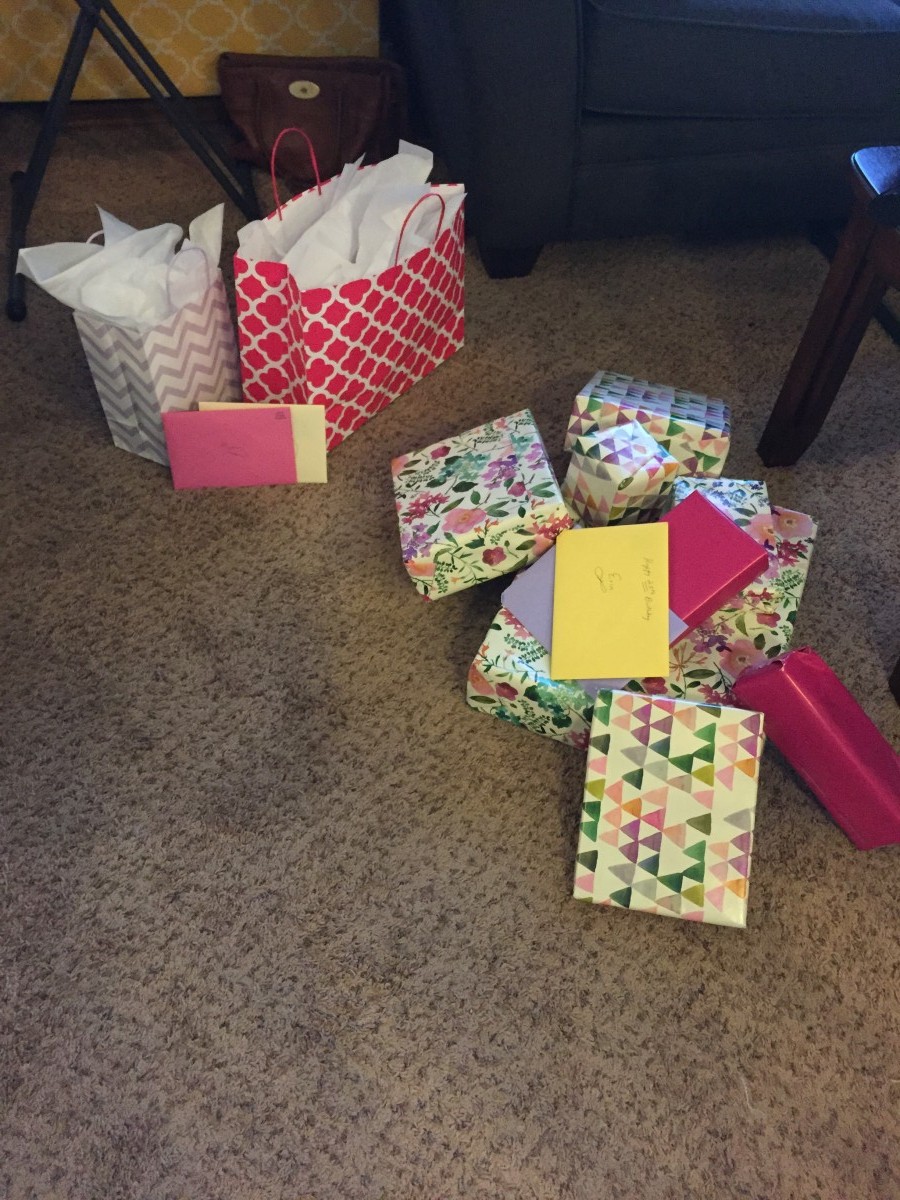 Saturday I woke up and it was my birthday!!! After a Pilates class it was time to open presents and I felt seriously spoiled. Josh is amazing and got me tickets to see Taylor Swift when she comes to Omaha in October! I am beyond excited and can't believe I'll be four rows away from her! I LOVE Taylor Swift and am trying to figure out how to get invited backstage to meet her. I know a poster of my cat loving her cats is for sure happening!
AppleJack Festival
After opening birthday presents and freaking out for a good thirty minutes at the fact that I actually get to see Taylor Swift perform, Josh and I headed to Nebraska City for the AppleJack Festival. Nebraska City is the birthplace of Arbor Day and every year they celebrate with a huge AppleJack Festival dedicated to all things apples!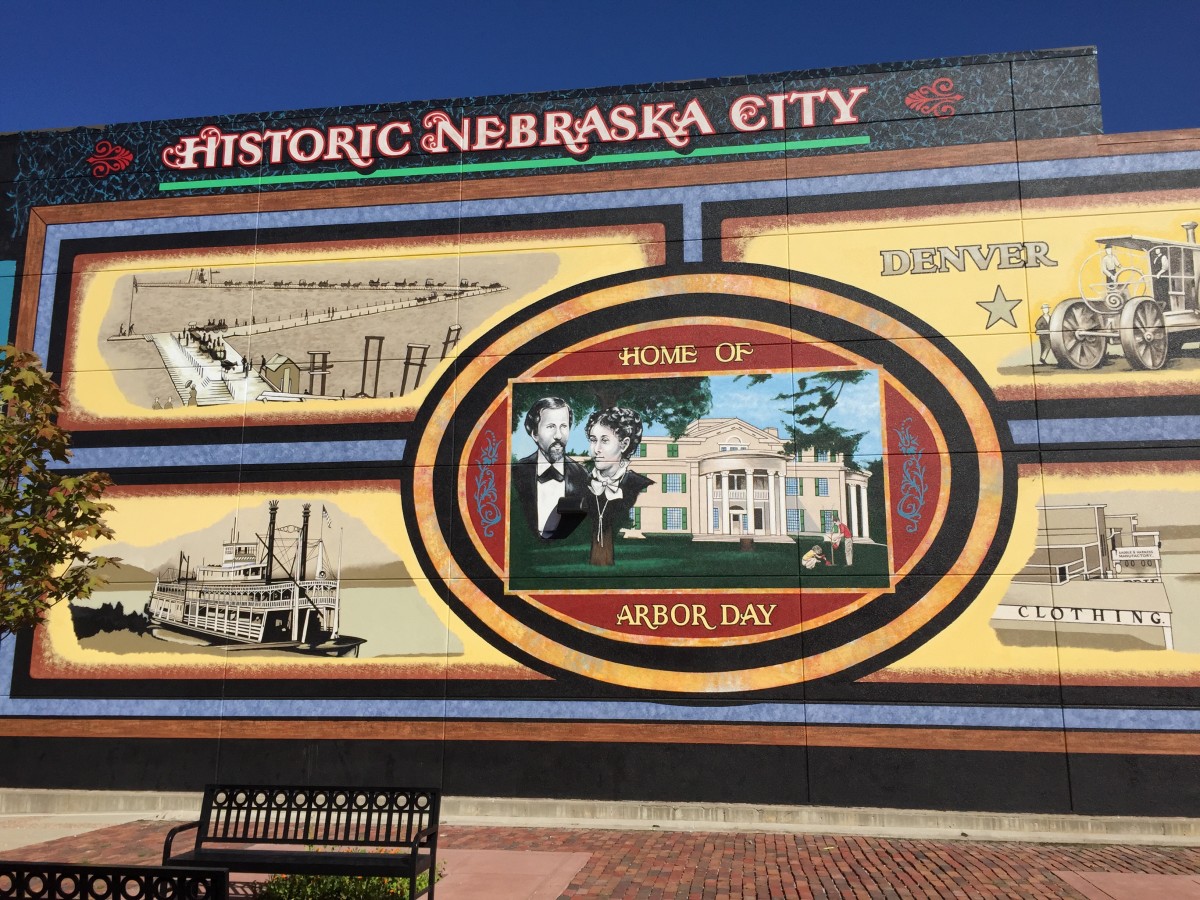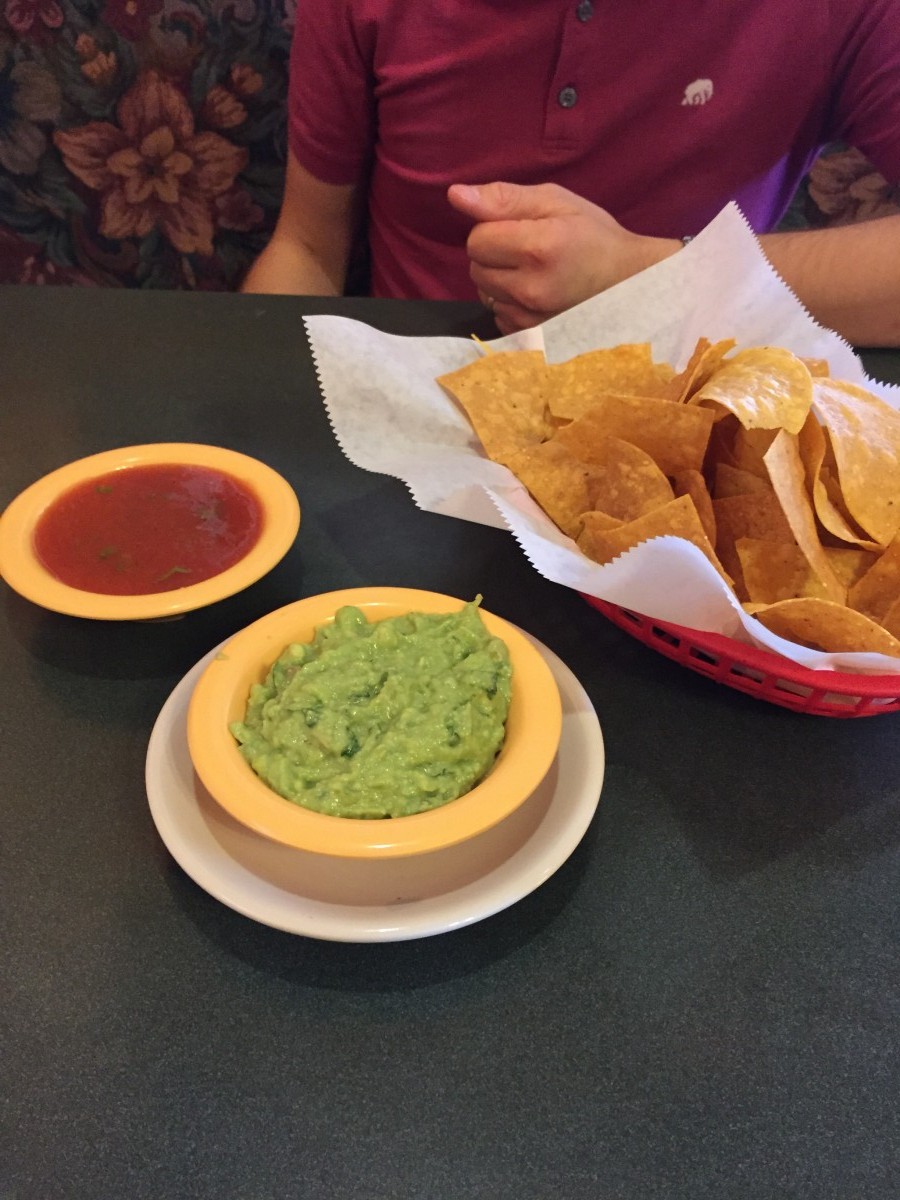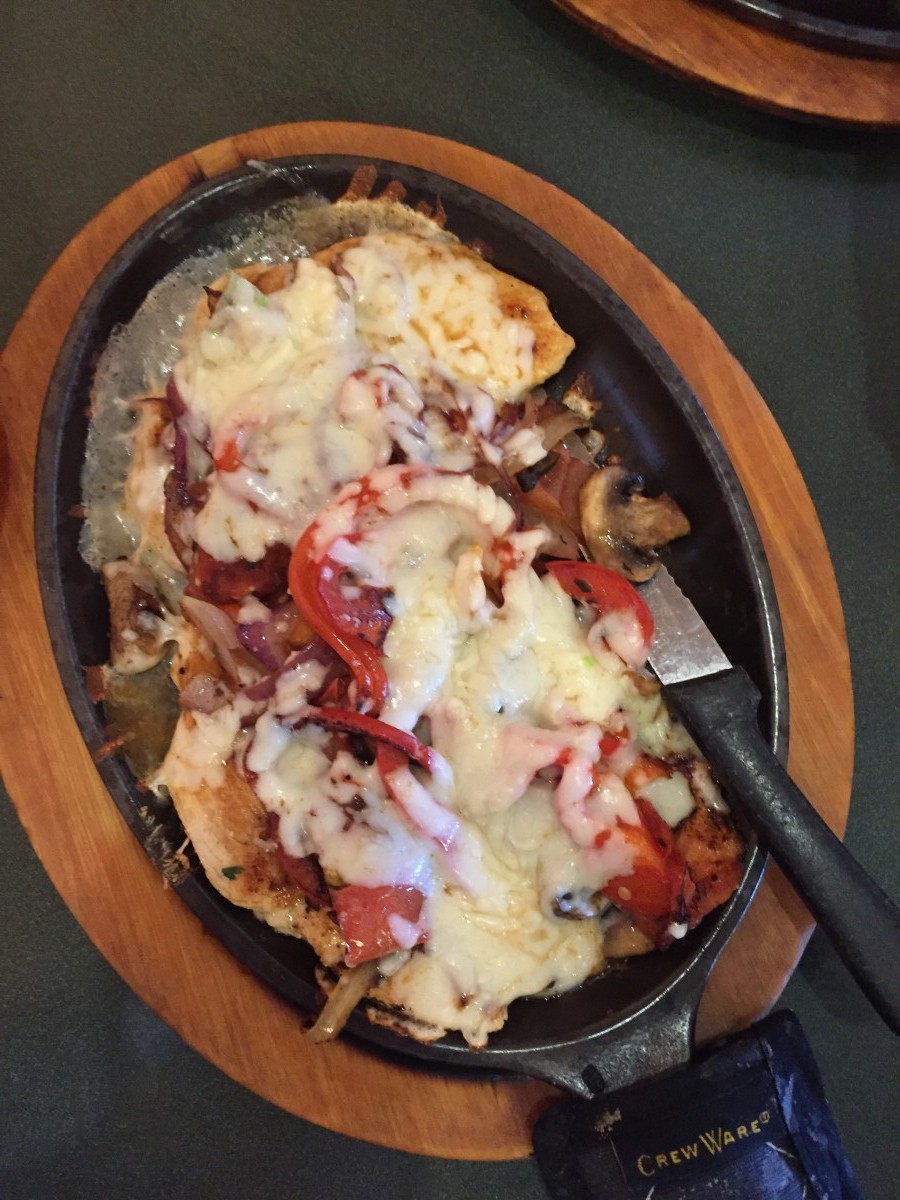 We arrived hungry so we grabbed lunch at El Portal. It was delicious!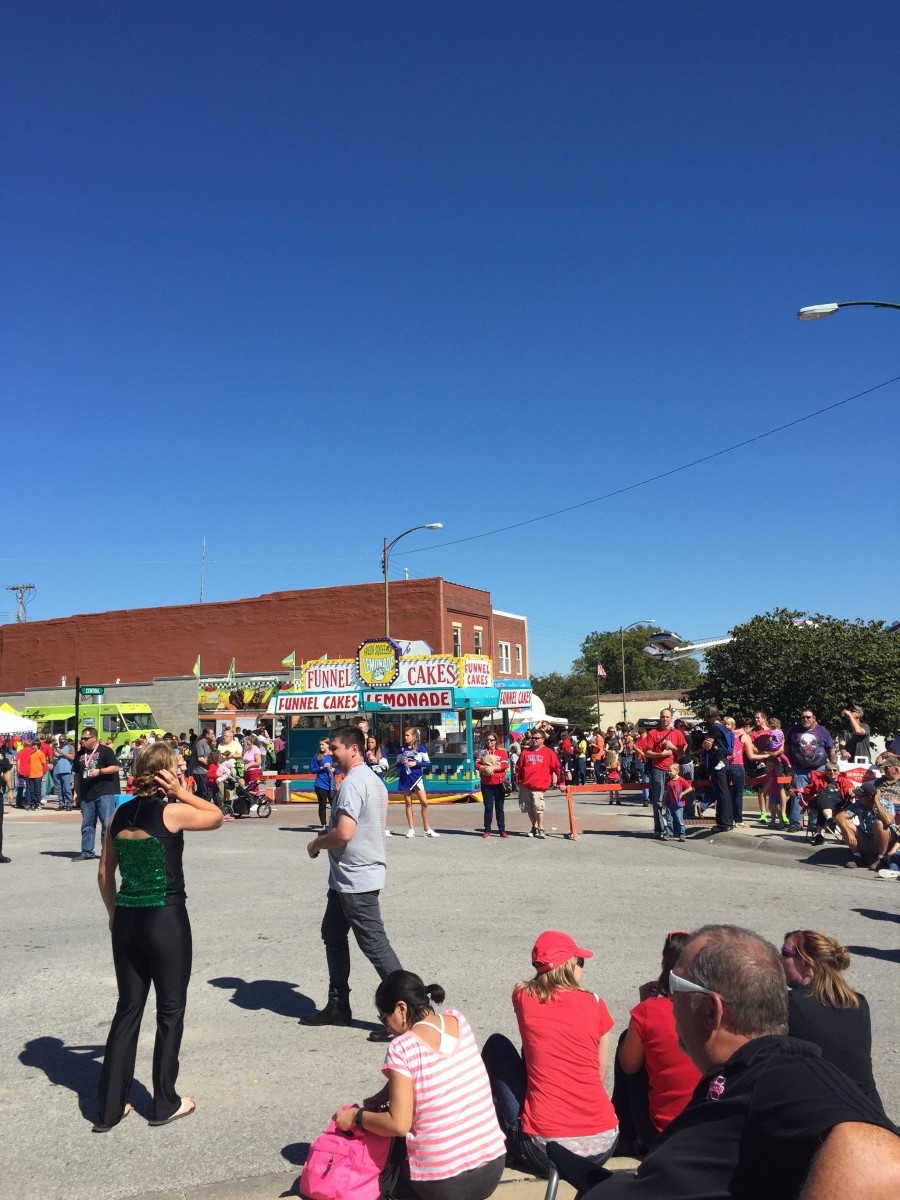 Afterwards we parked downtown and were able to catch the tail end of a parade.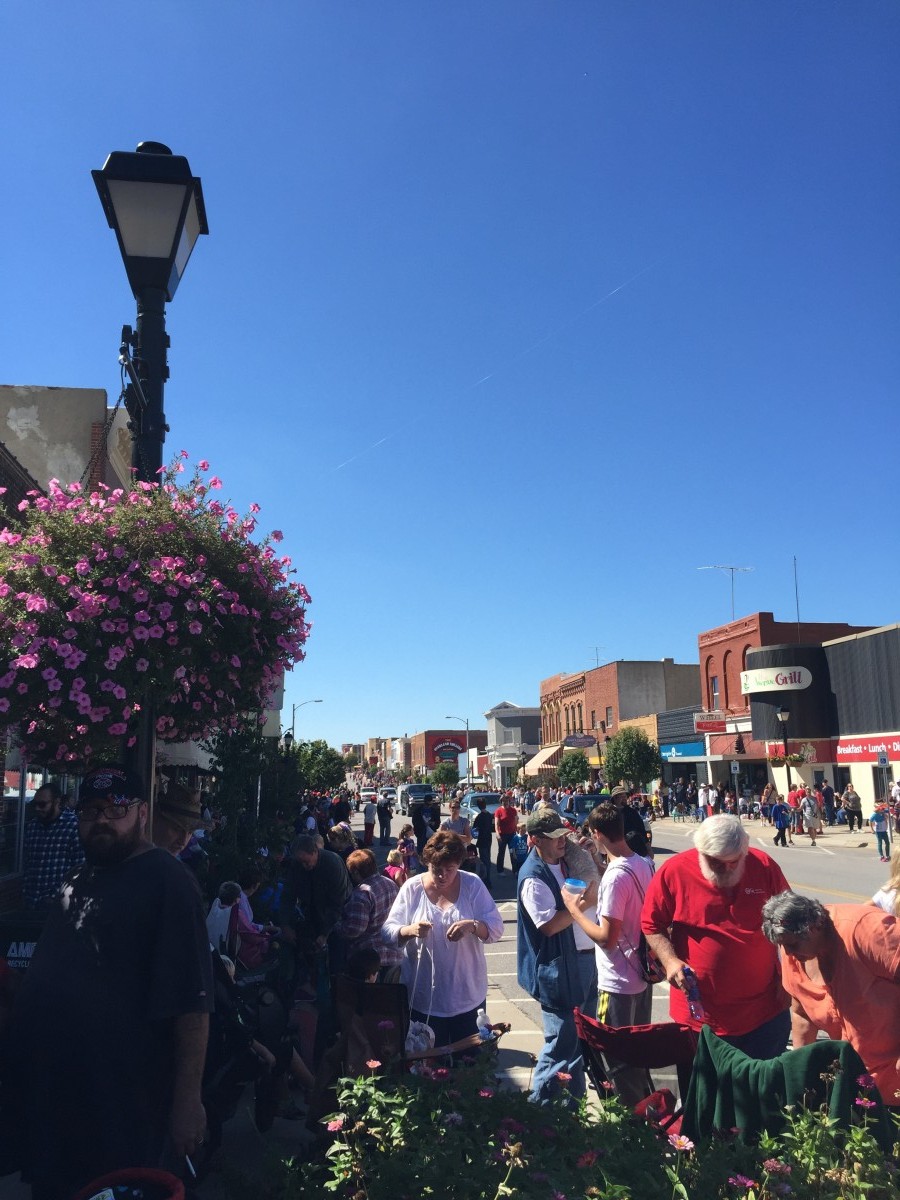 Nebraska City has a population of 7,200. During the AppleJack Festival the town receives between 60,000-80,000 visitors. It's a big deal!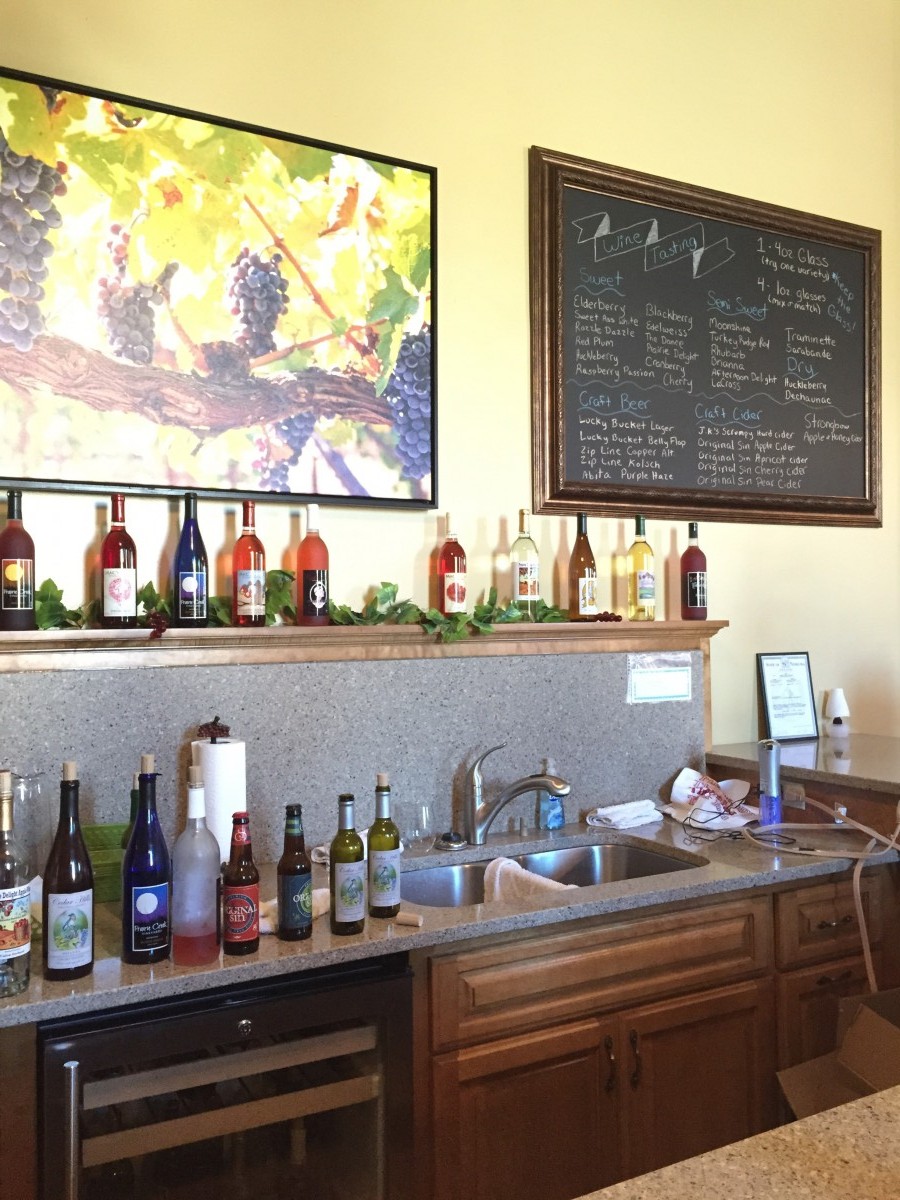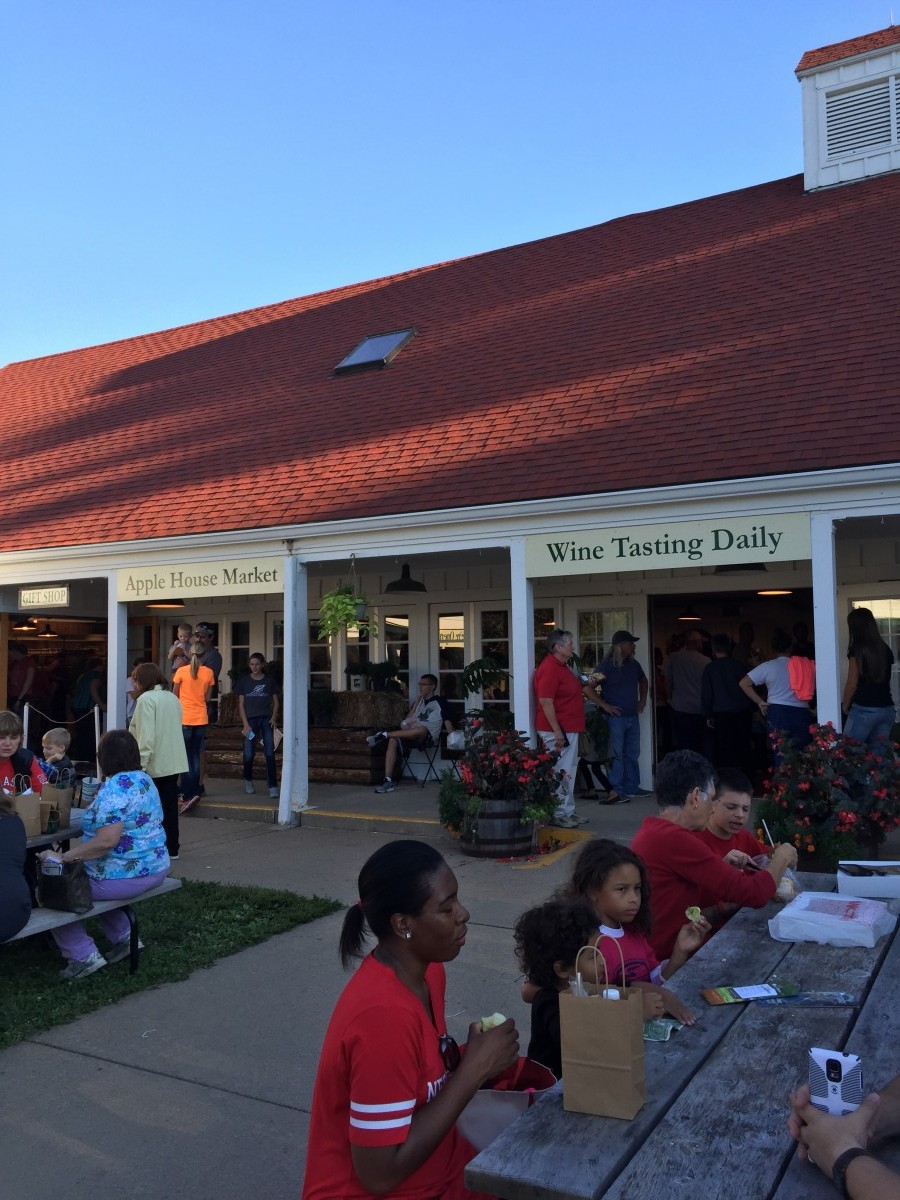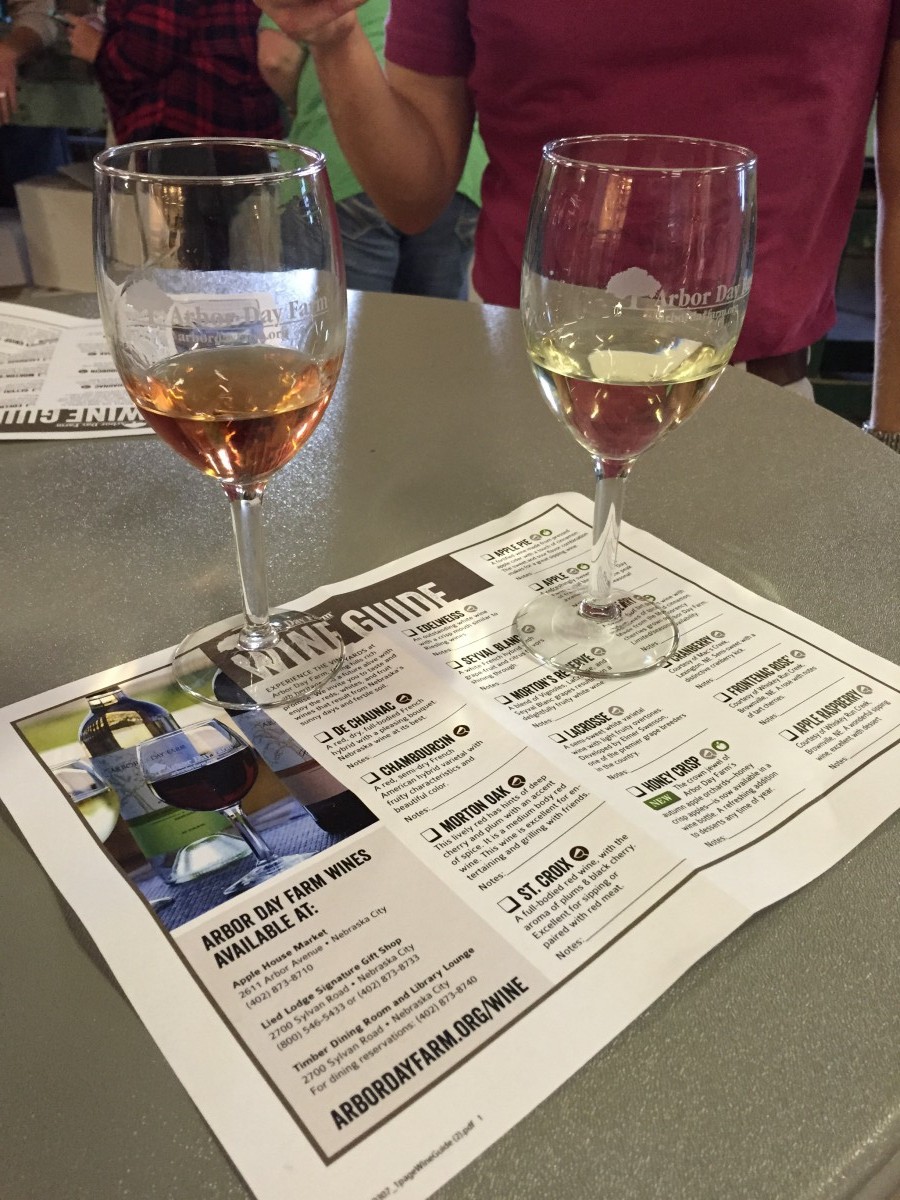 I had no idea Nebraska City had so many wineries but Josh and I enjoyed tasting the local apple flavors.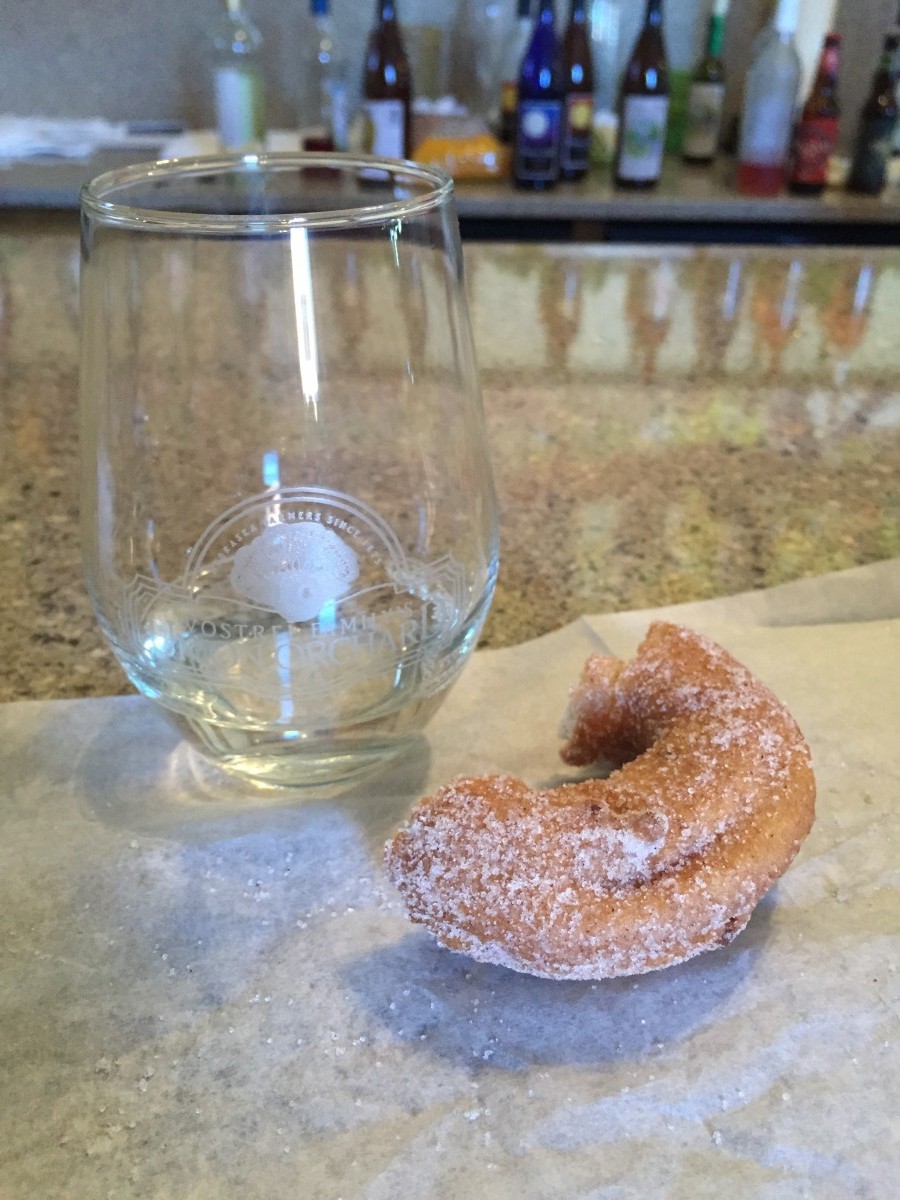 All while eating apple cider donuts! They were fabulous!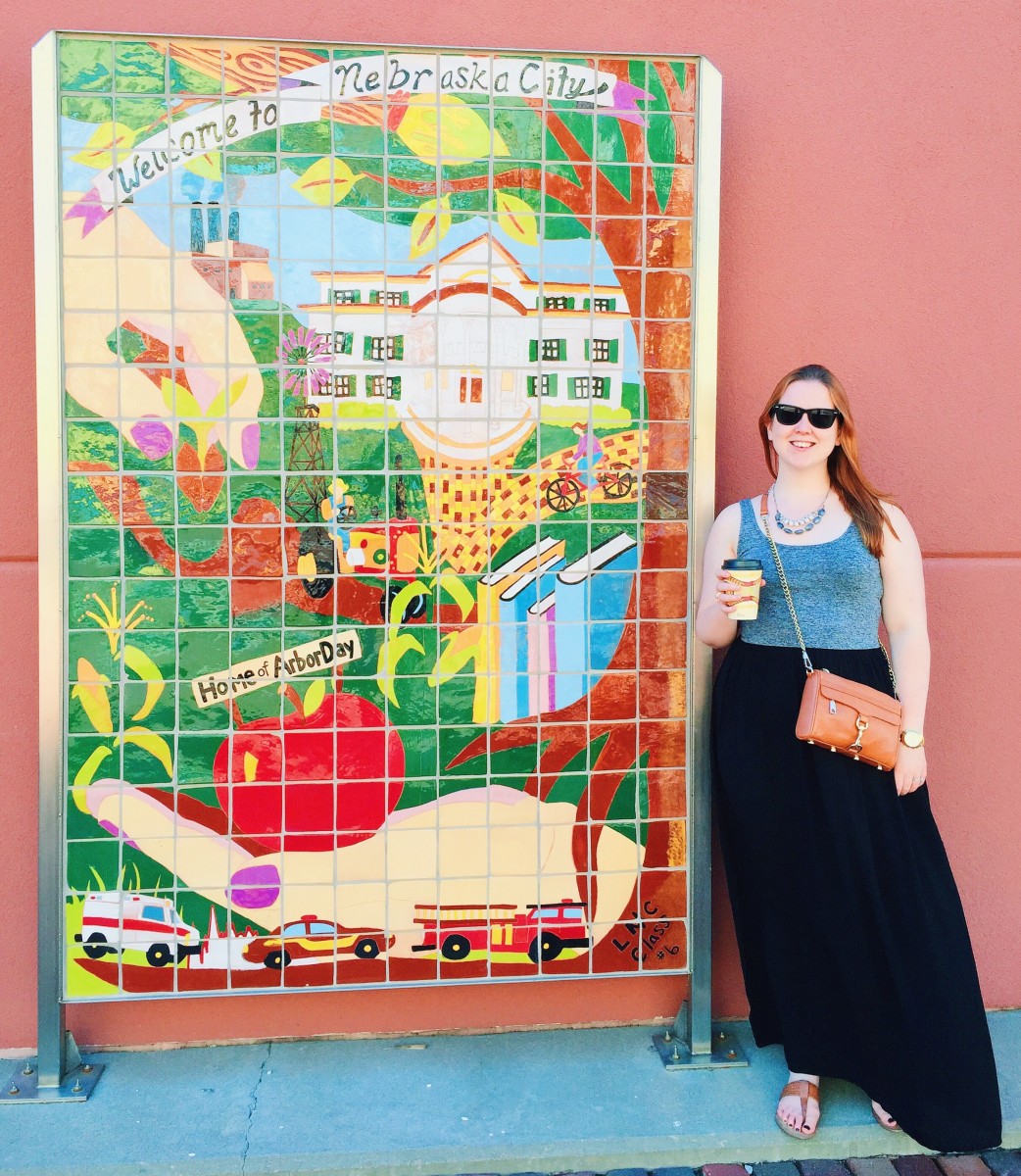 We had fun exploring the small town and I got my first apple cider of the season! It really put me in the mood for fall.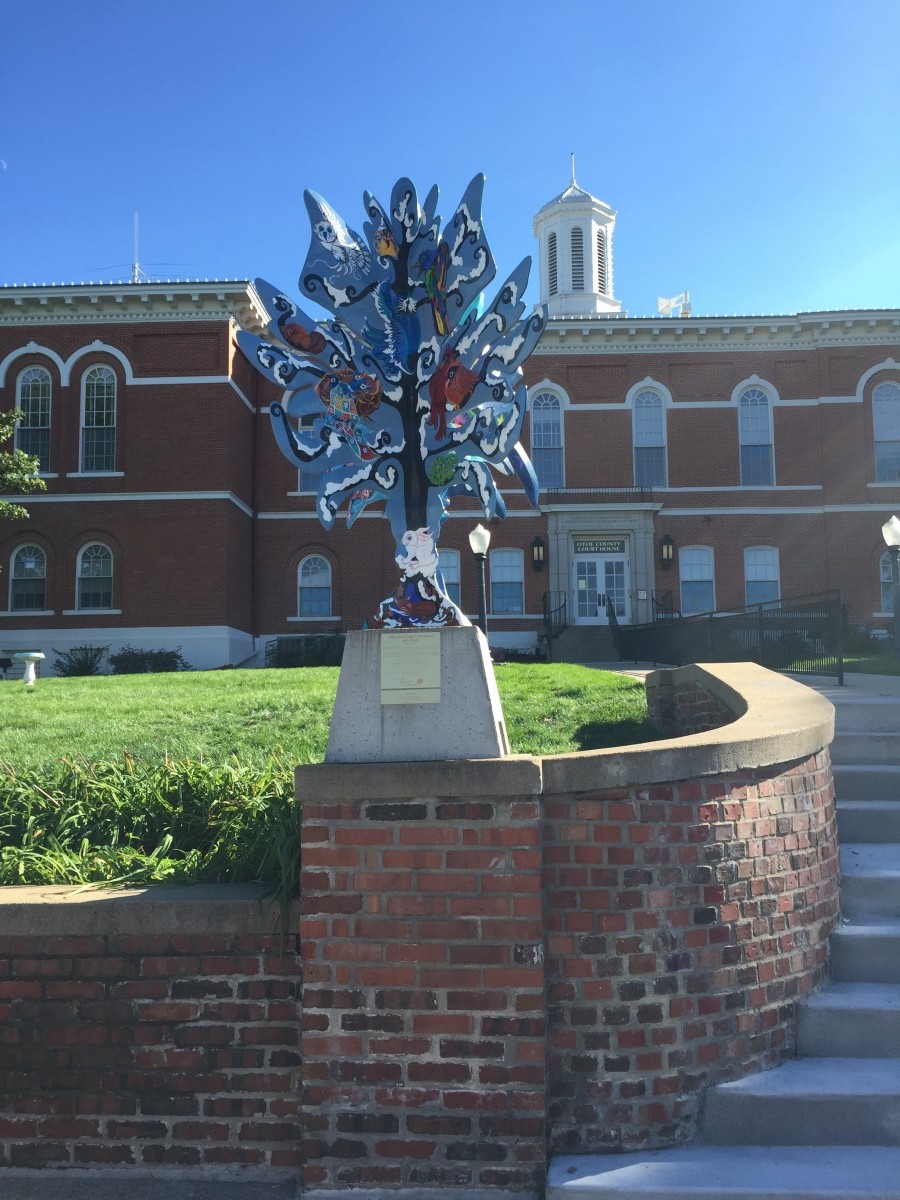 I loved these trees that were all over town. We heard from a local that artists from all over the country submitted ideas before the best ones were selected.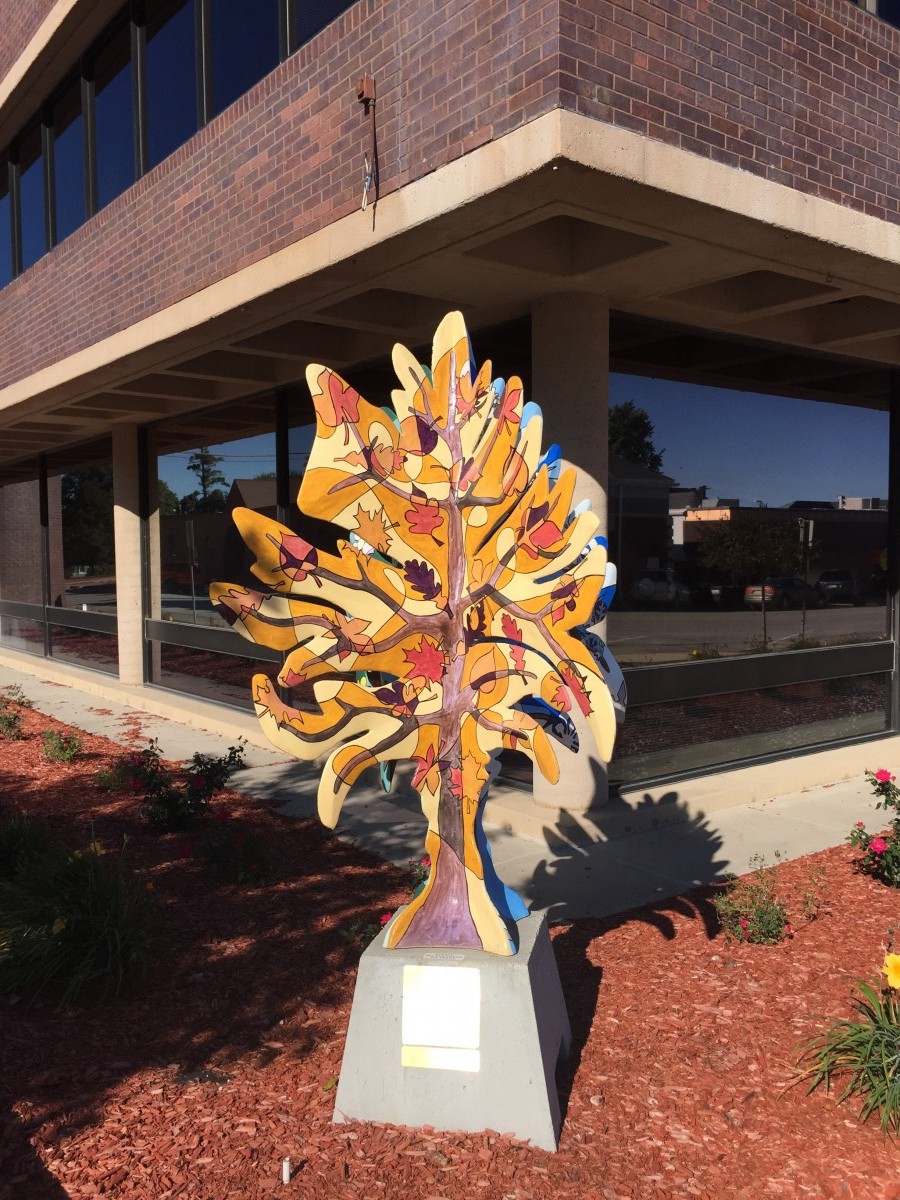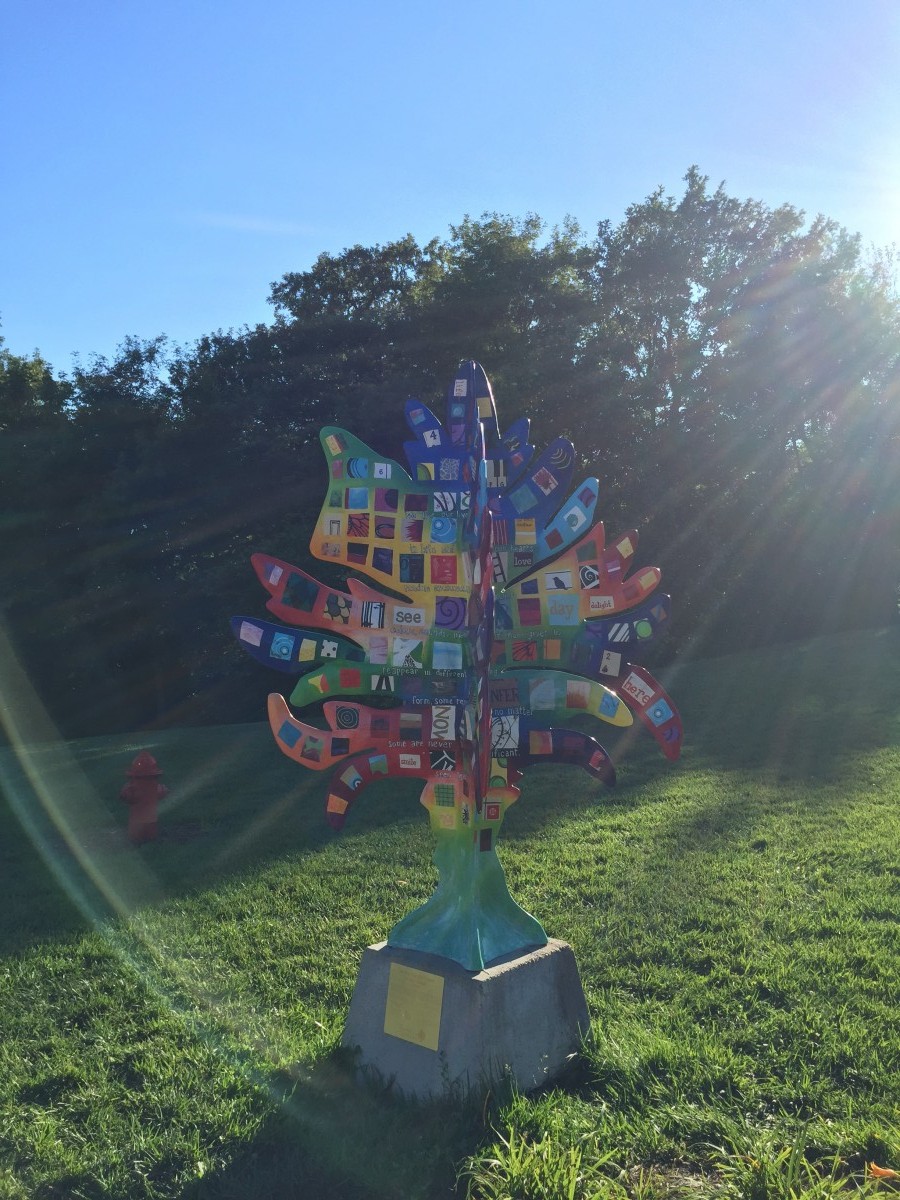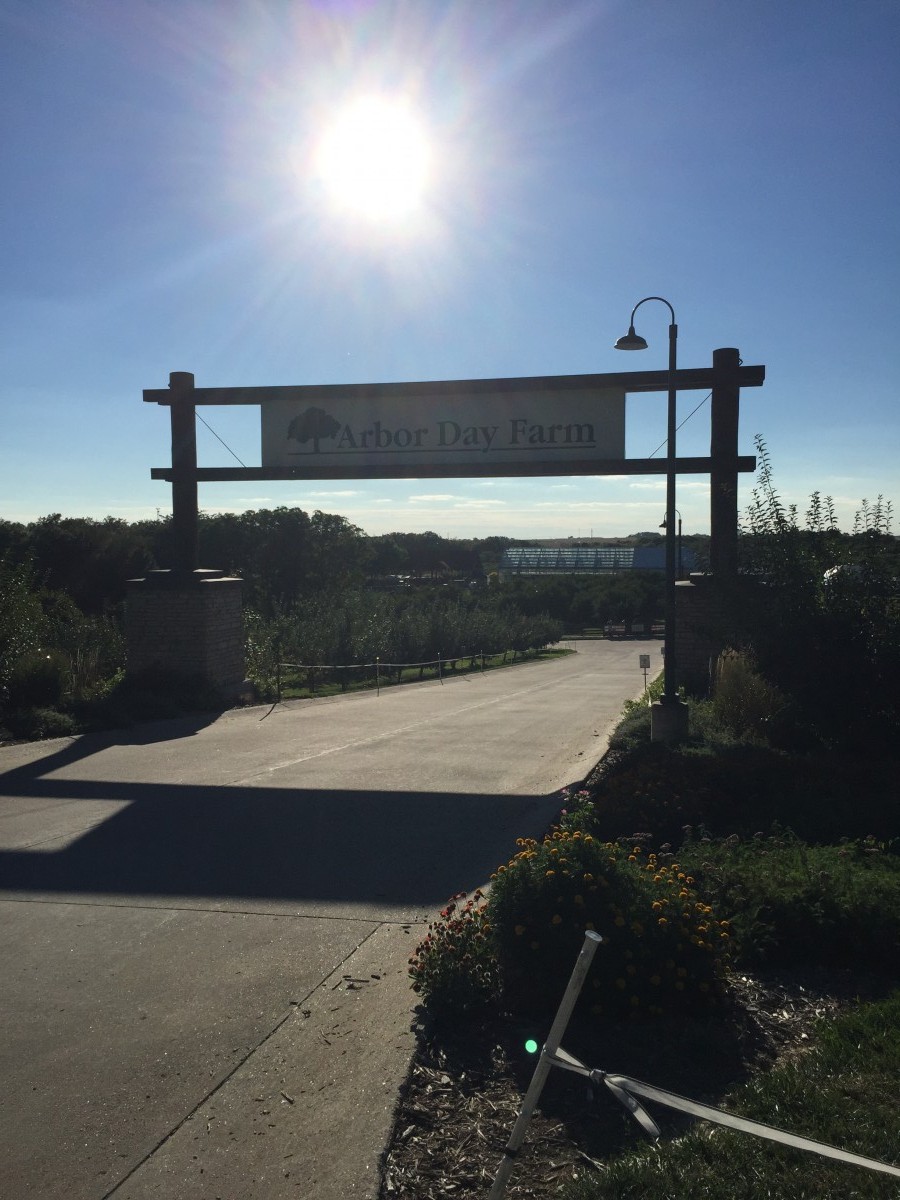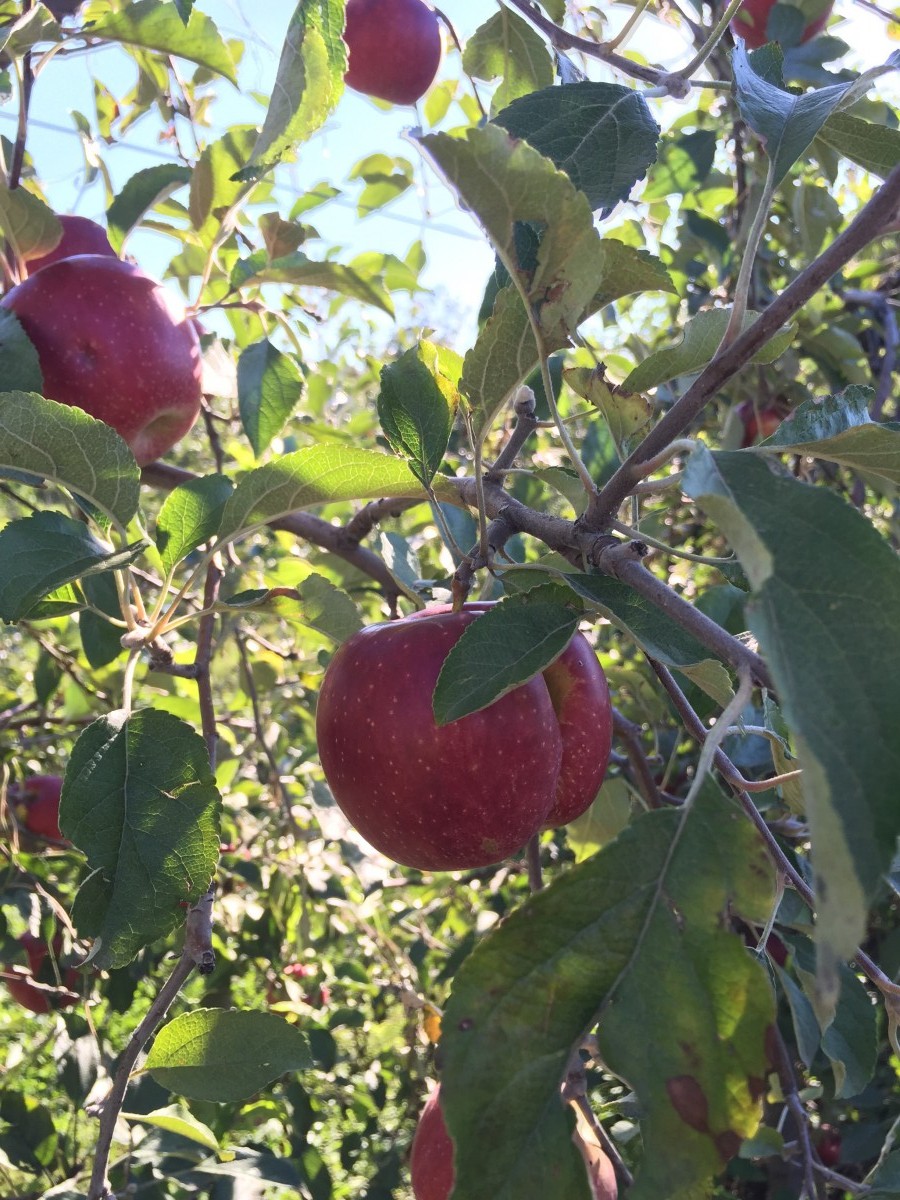 What would an apple festival be without apple picking? (I love this apple with a little apple butt.)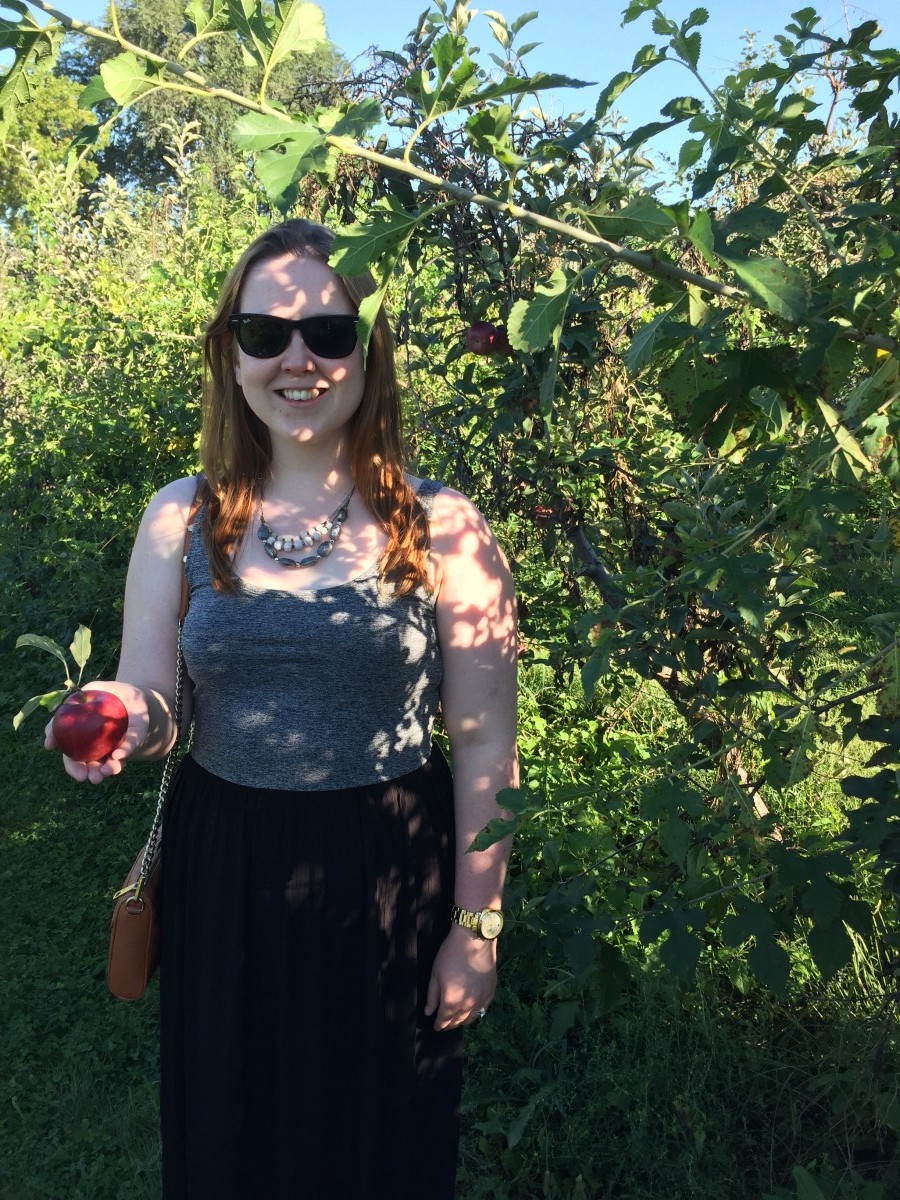 This was my first time picking apples and it was such a fun experience.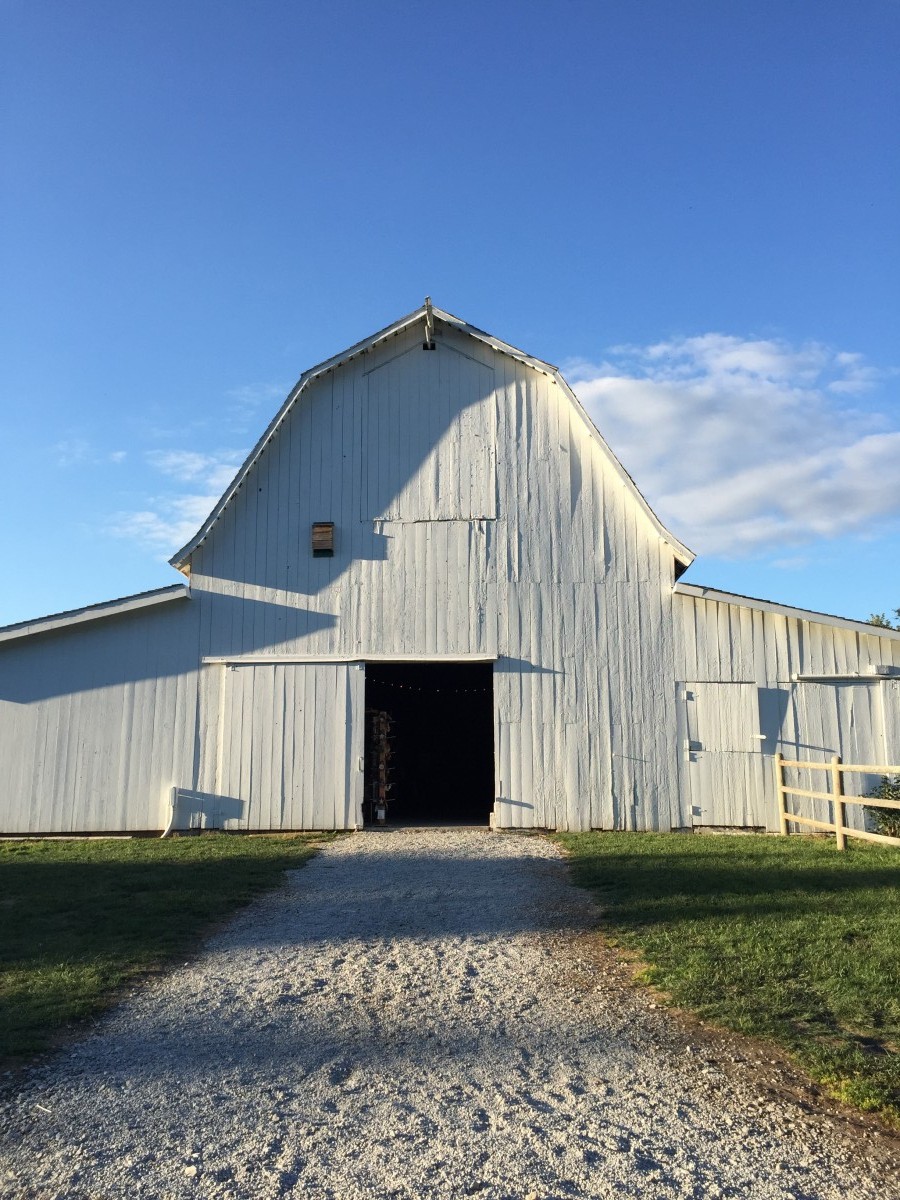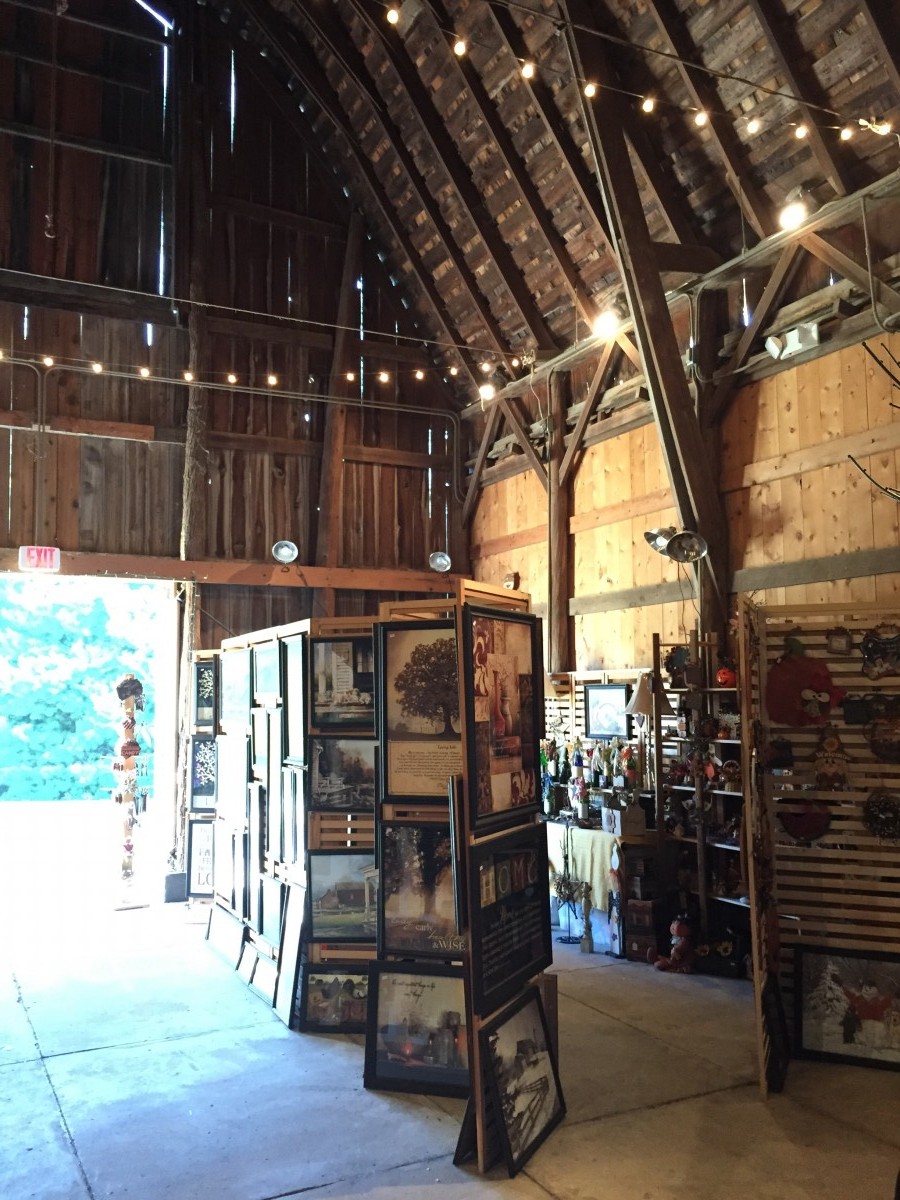 There were a lot of craft fairs and art shows going on that Josh and I enjoyed popping into. I loved this one that was in a gorgeous barn.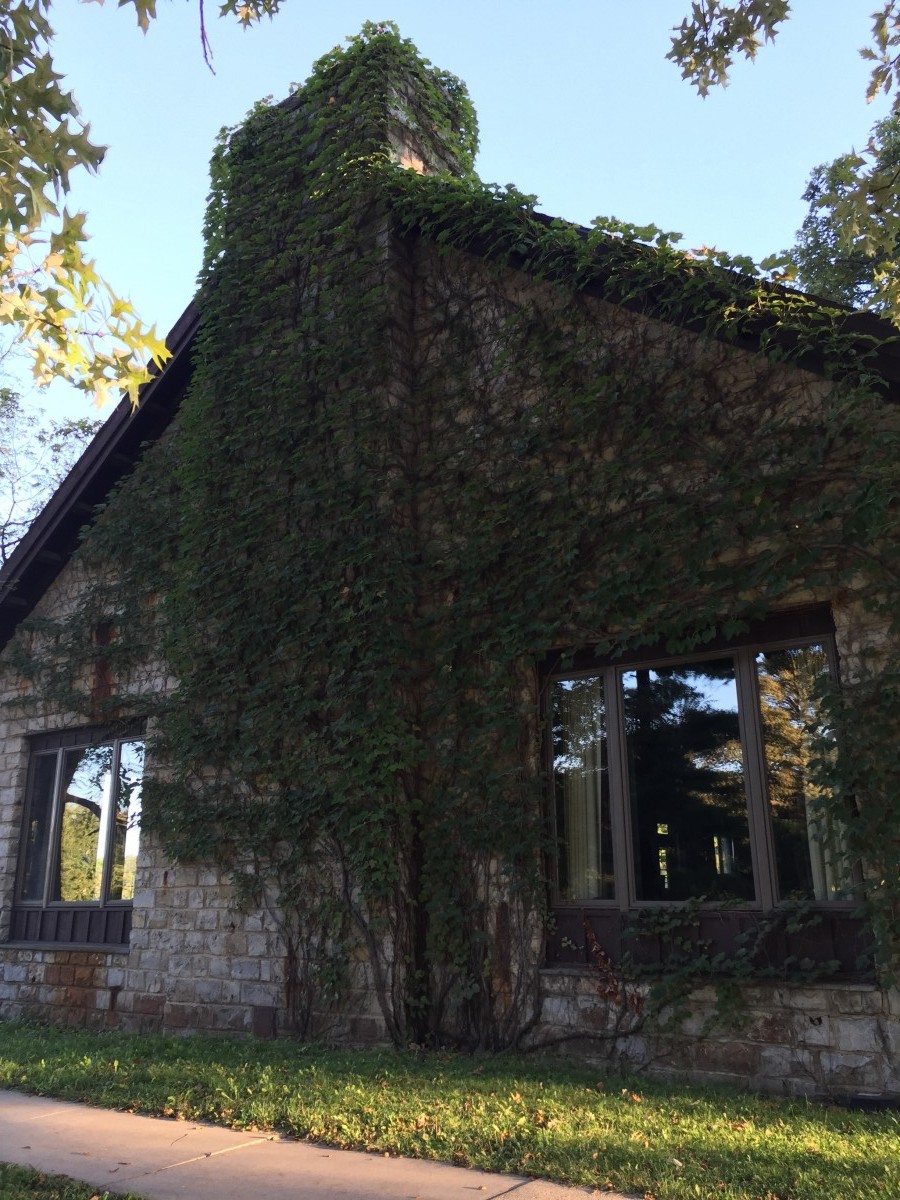 A random pretty house we saw on our walk.
Dinner at Lied Lodge
For my birthday dinner we decided to check out The Timber Dining Room at Lied Lodge. Lied Lodge is a beautiful resort in Nebraska City and the restaurant has rave reviews on Yelp.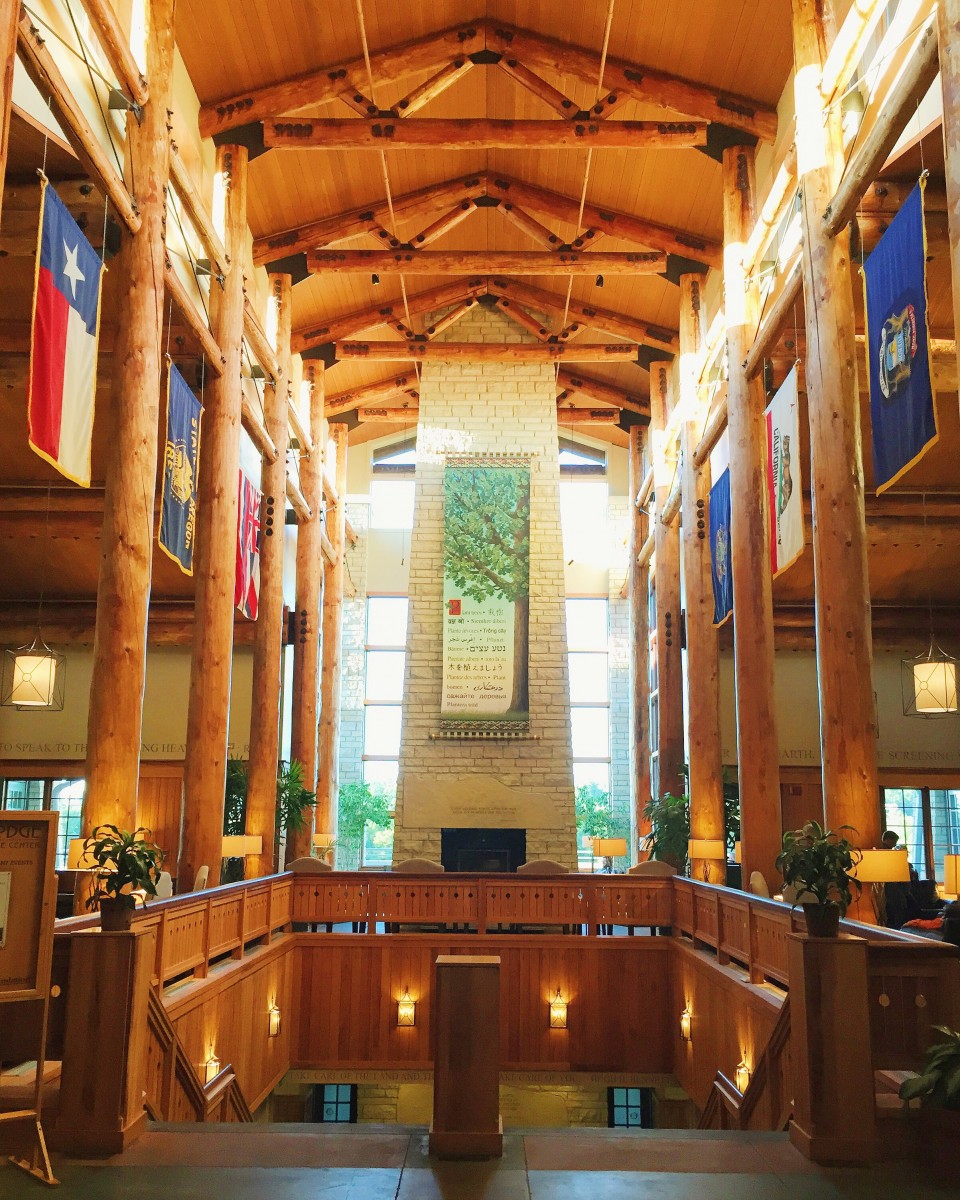 Walking in Josh and I felt pretty good about our on-the-fly dinner decision.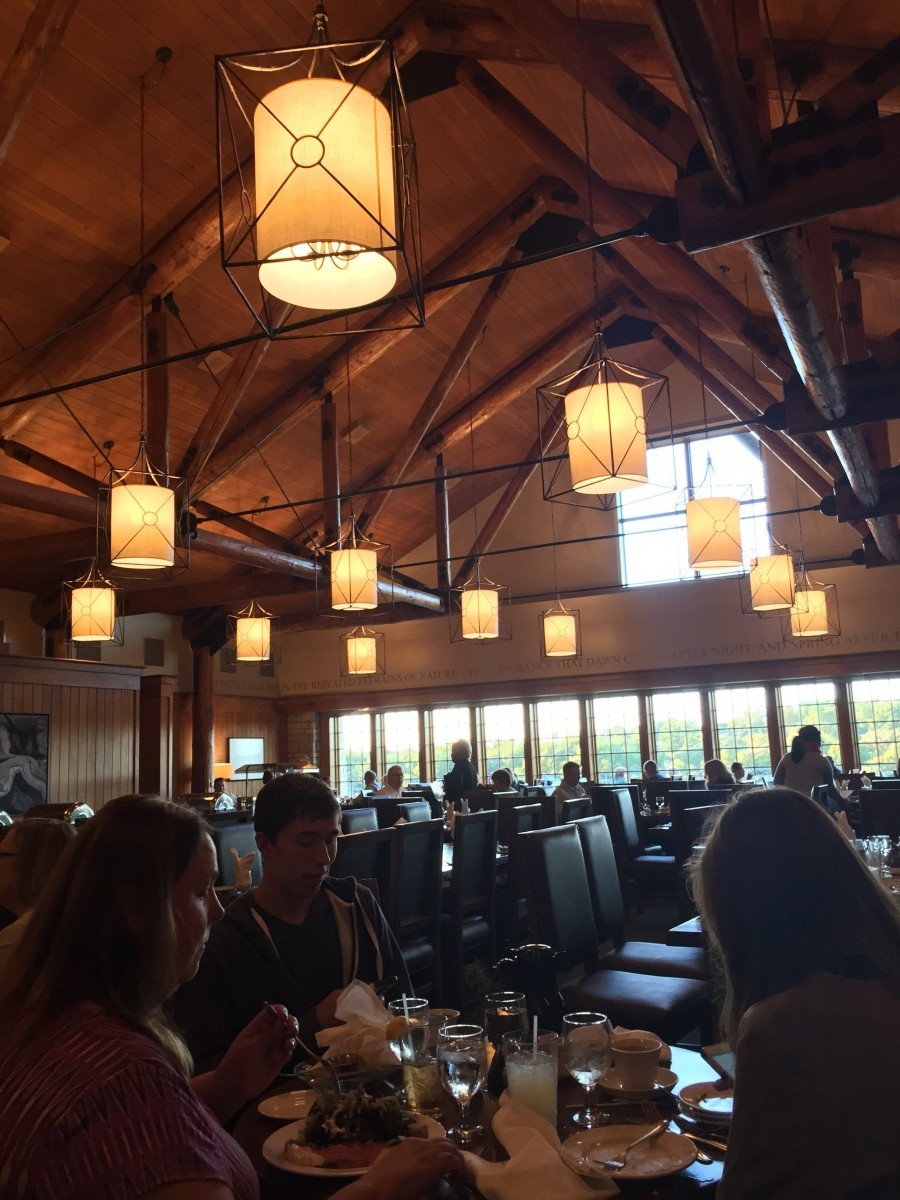 The beautiful dining area.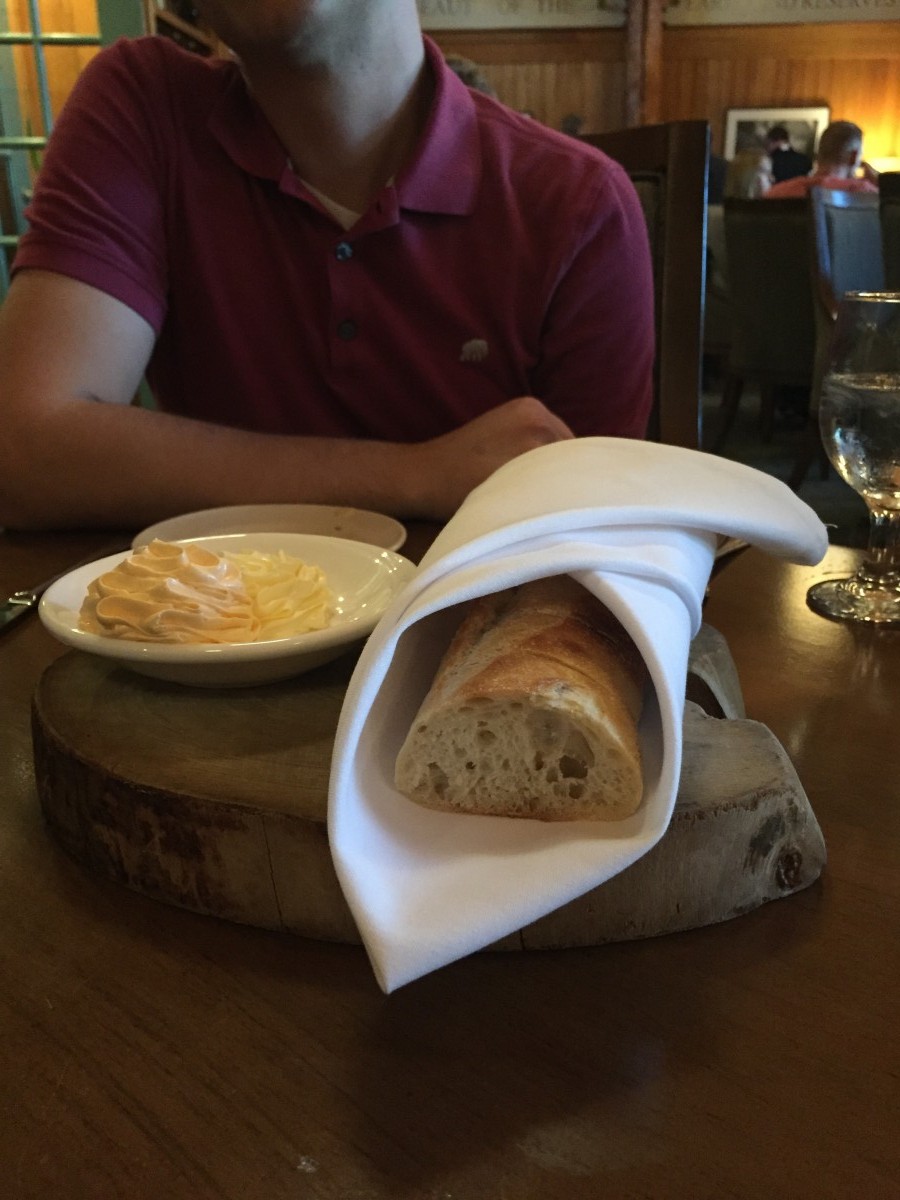 I loved how they served the bread on wood!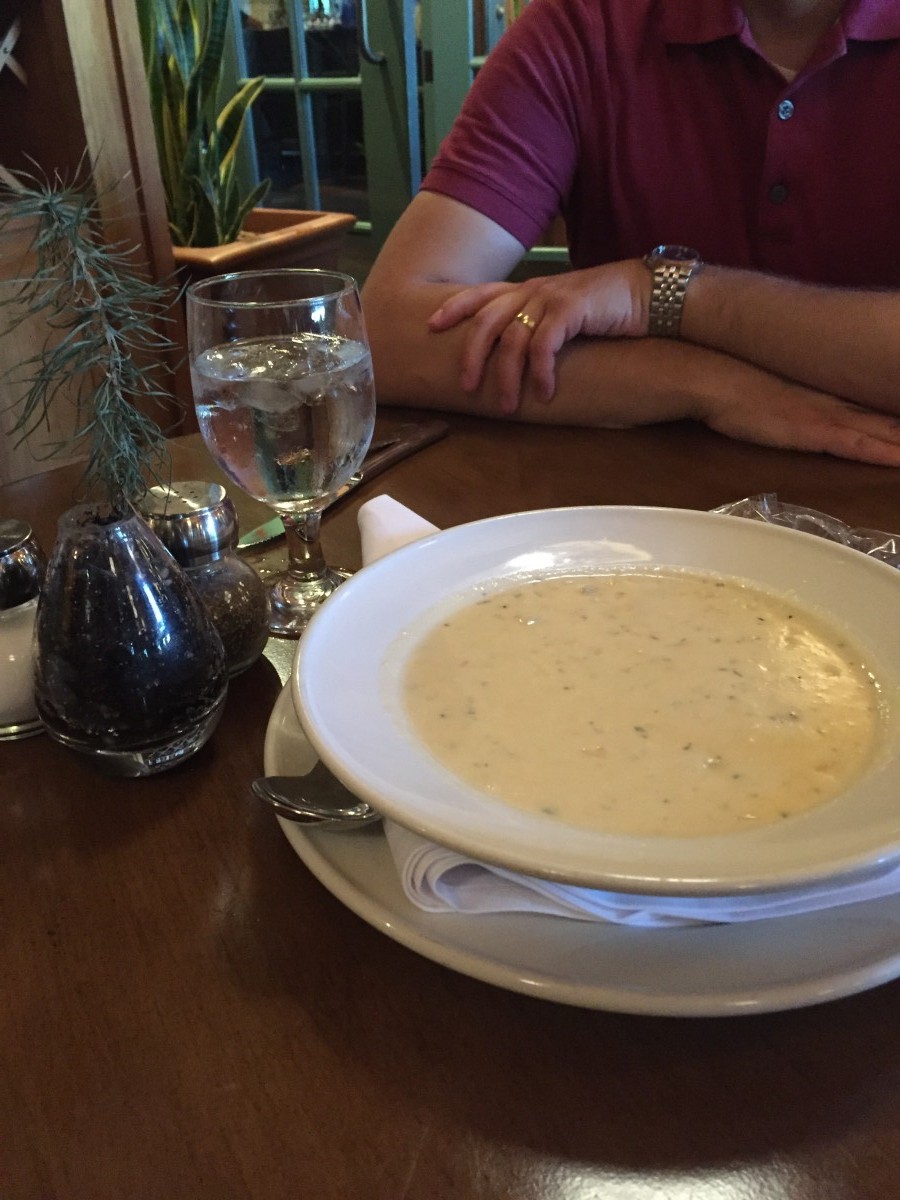 We split the corn chowder to start. It was yummy!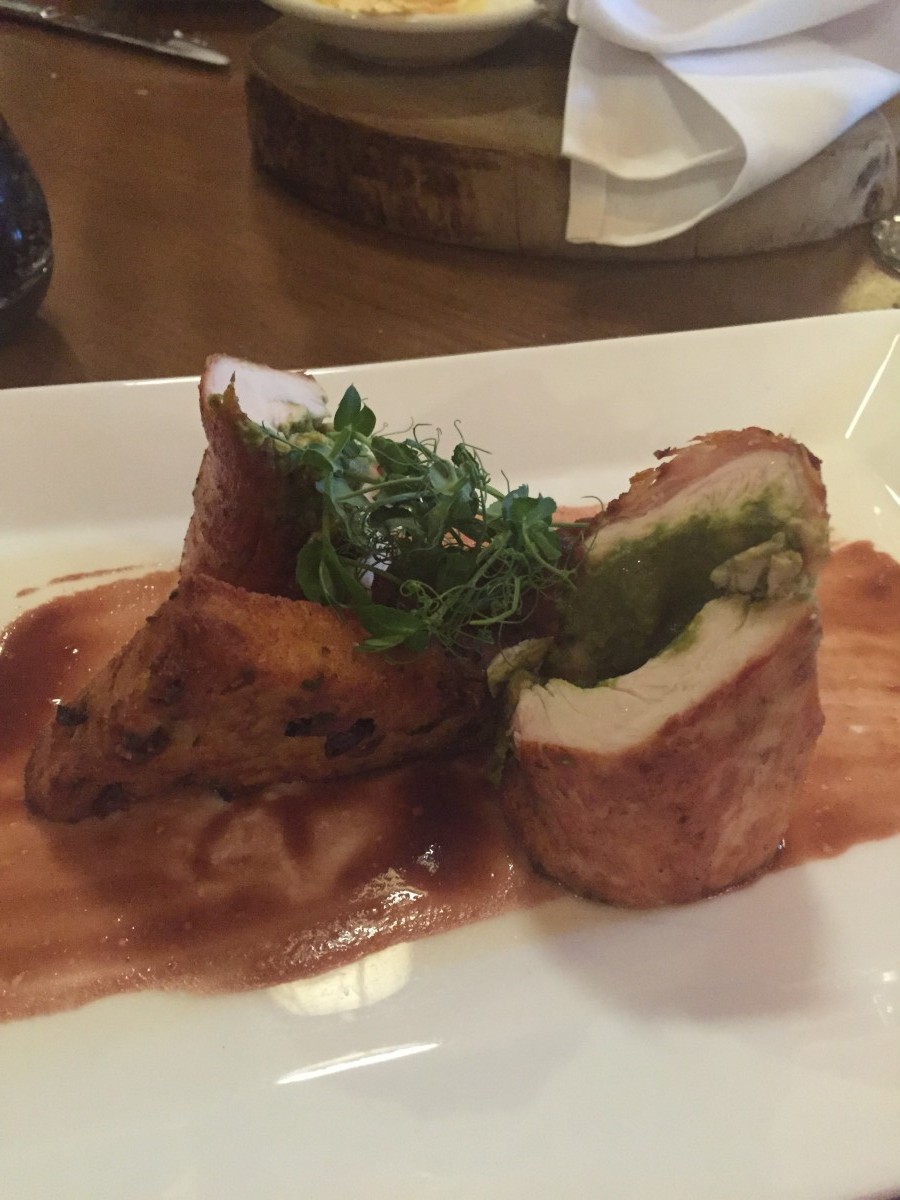 For dinner I ordered the Chicken Roulade minus the Prosciutto and it was absolutely fabulous!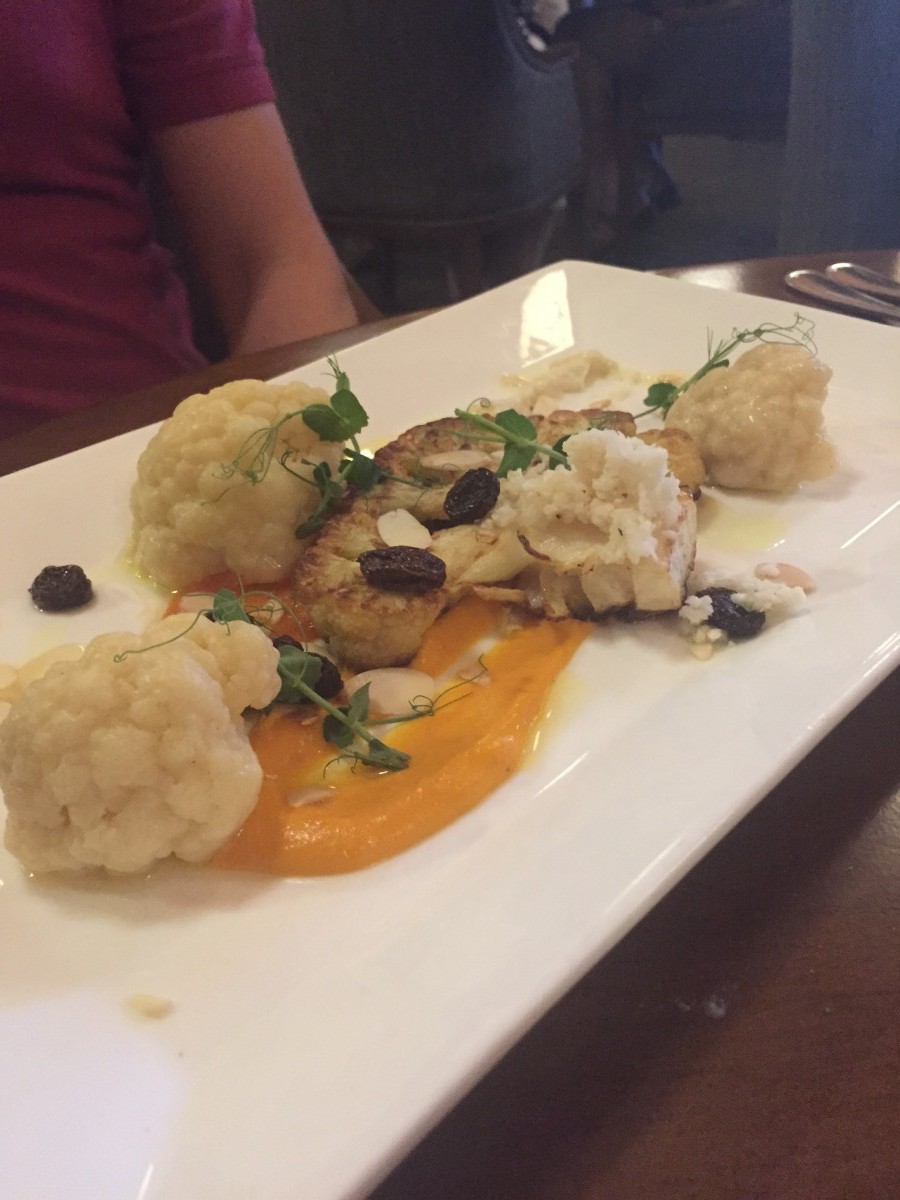 Josh got the Roasted & Sous Vide Cauliflower and absolutely loved it. We definitely plan on coming back and are hoping to do a staycation there in the winter.
Drinks at The Homy Inn
After such a fun day I wanted a low-key end to the night. Ever since Josh told me about a little dive bar called The Homy Inn that has champagne on tap I have been wanting to visit. I decided a champagne cheers would be the perfect way to end my birthday.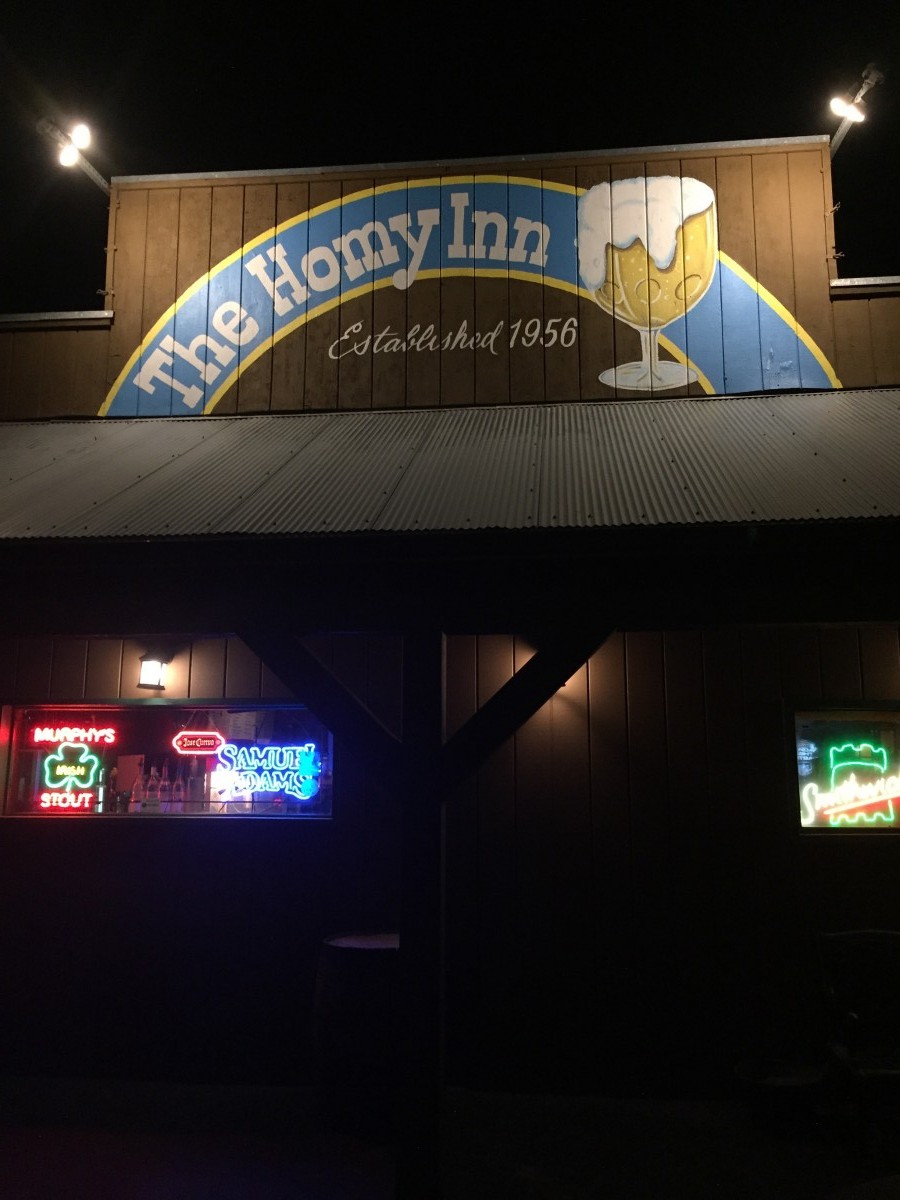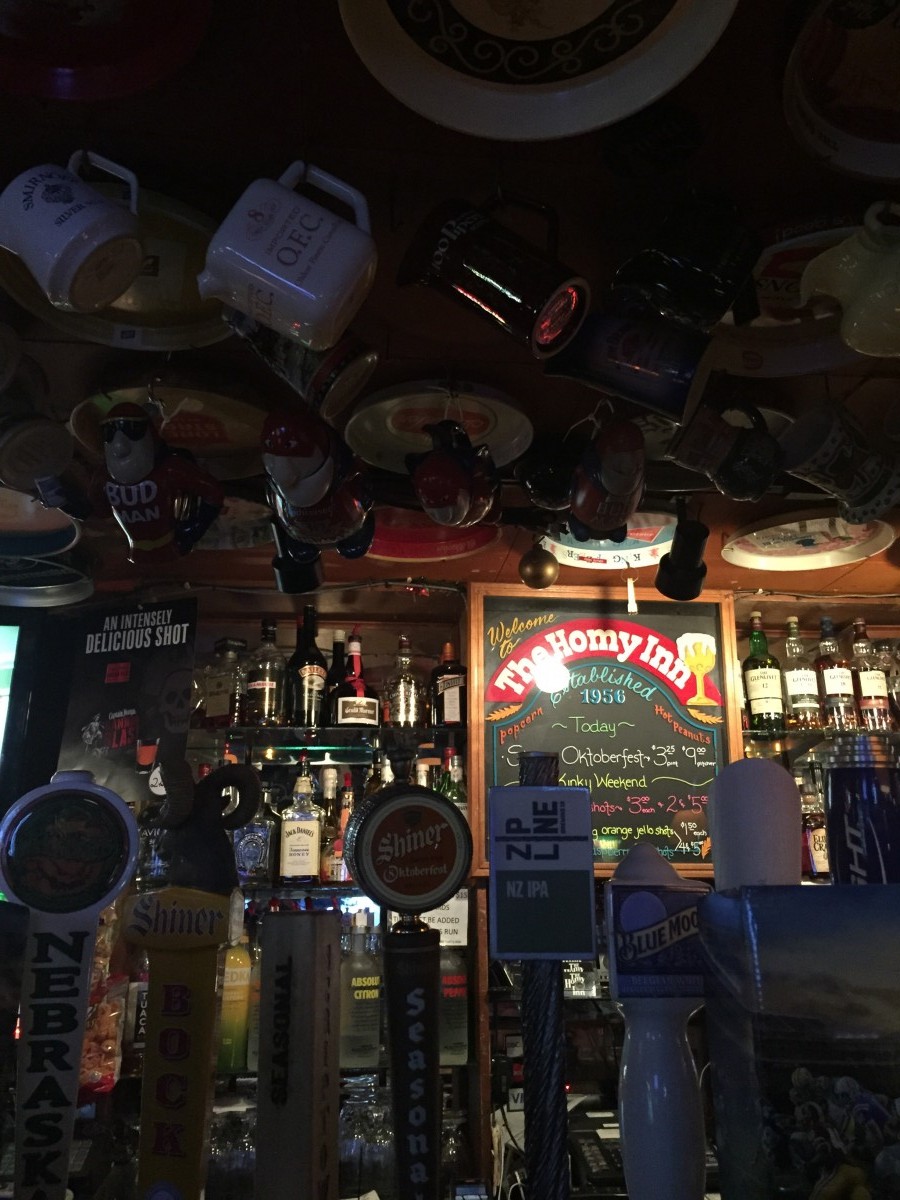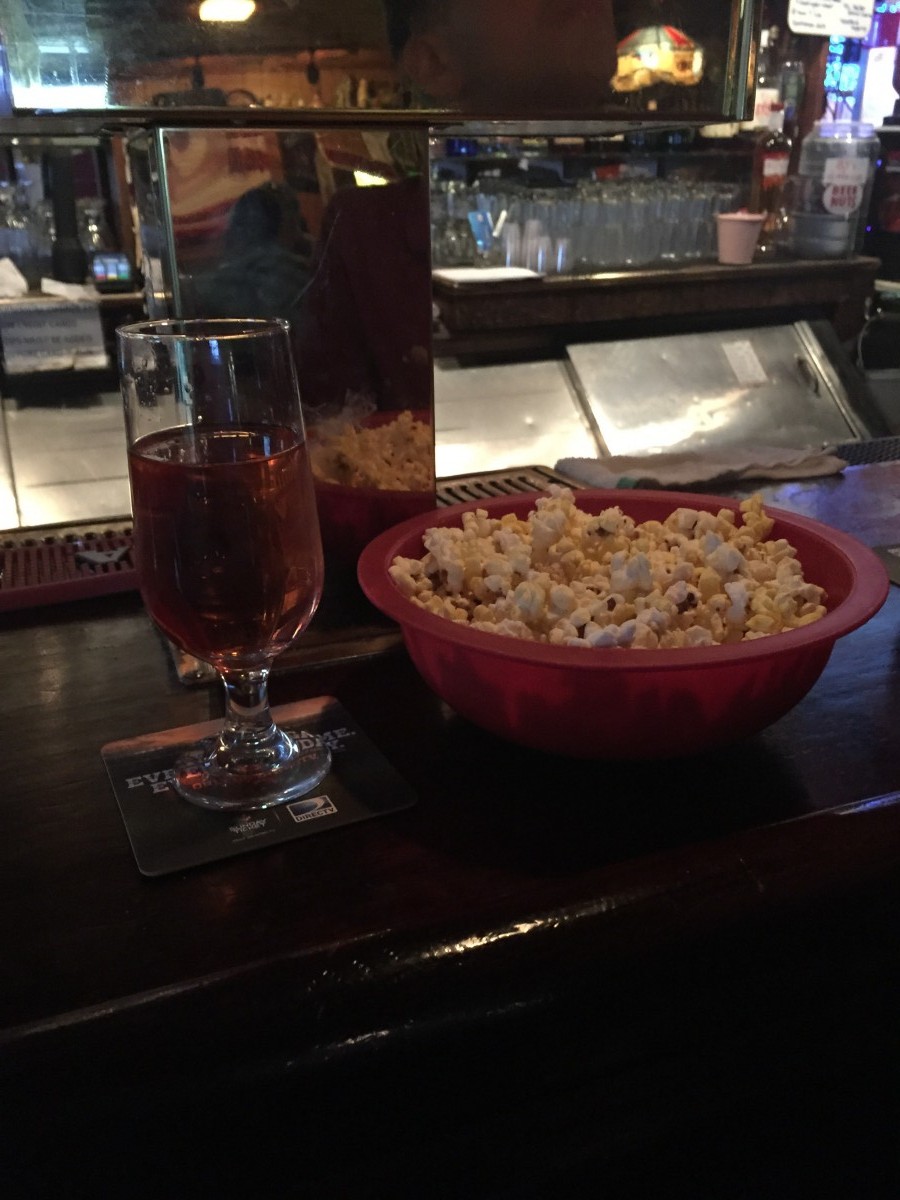 And a champagne cheers is what we had! I loved the atmosphere and the fact they give you popcorn to snack on at the bar. It was the perfect end to the perfect birthday. Sunday was spent working on a fun office project I'll be sharing on here this week!
Questions of the Day: What was the highlight of your weekend? Have you ever been to a bar that has champagne on tap? Have you picked apples before? Does anyone know how to get invited backstage at a Taylor Swift concert?