Happy Monday! How was your weekend? Mine flew by in a flash! This was a weird weekend of feeling like I did a lot of fun stuff, but also feeling like I was incredibly lazy and accomplished nothing. That's sometimes just how it is, right? Don't forget to link up to your weekend at the bottom of this post!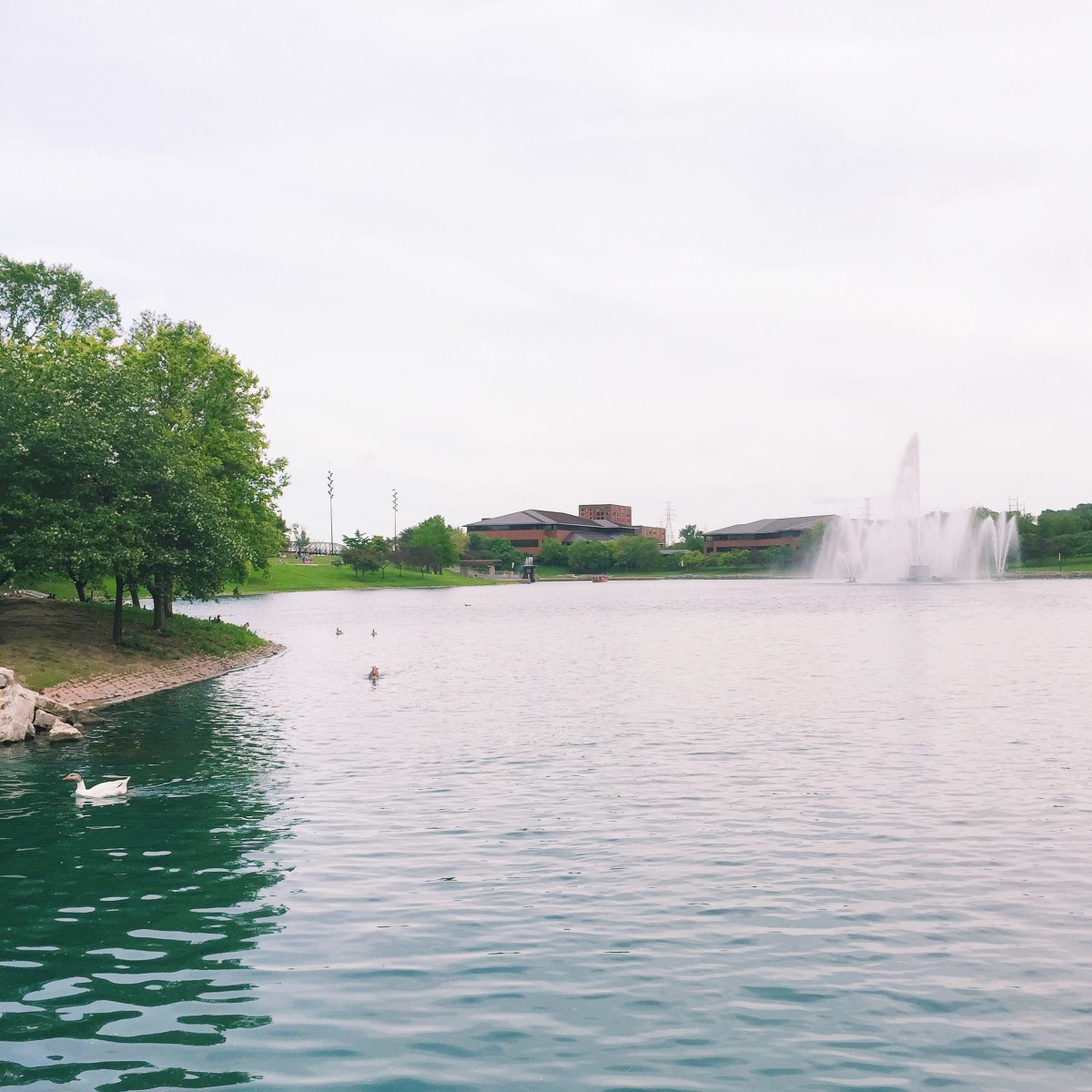 Friday night after work, Josh and I headed down to the waterfront for Taste of Omaha. It's a festival that brings out a lot of local restaurant vendors and musicians for a weekend-long party by the Missouri River.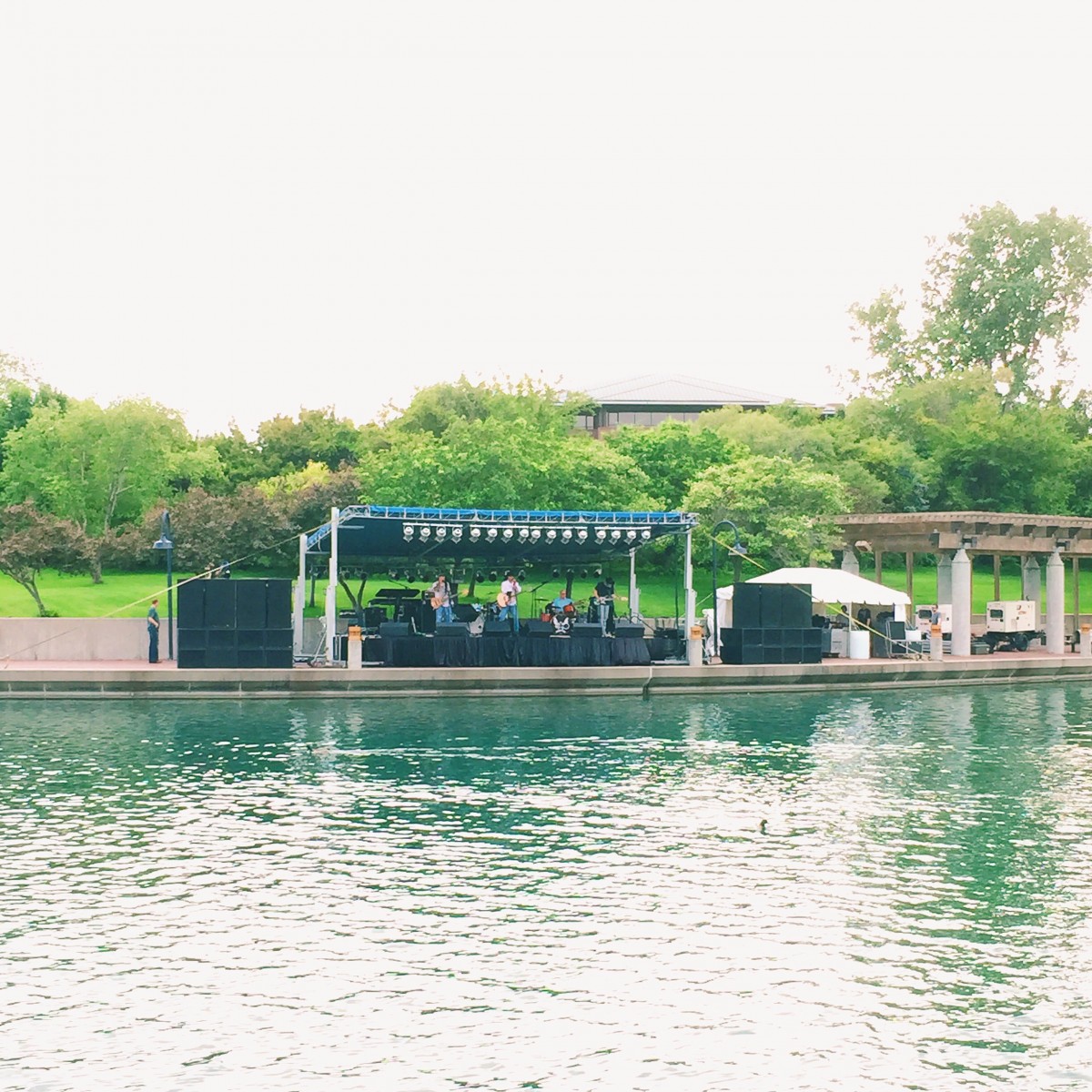 There were bands and food and Josh and I were just having a blast. It felt so quintessentially summer.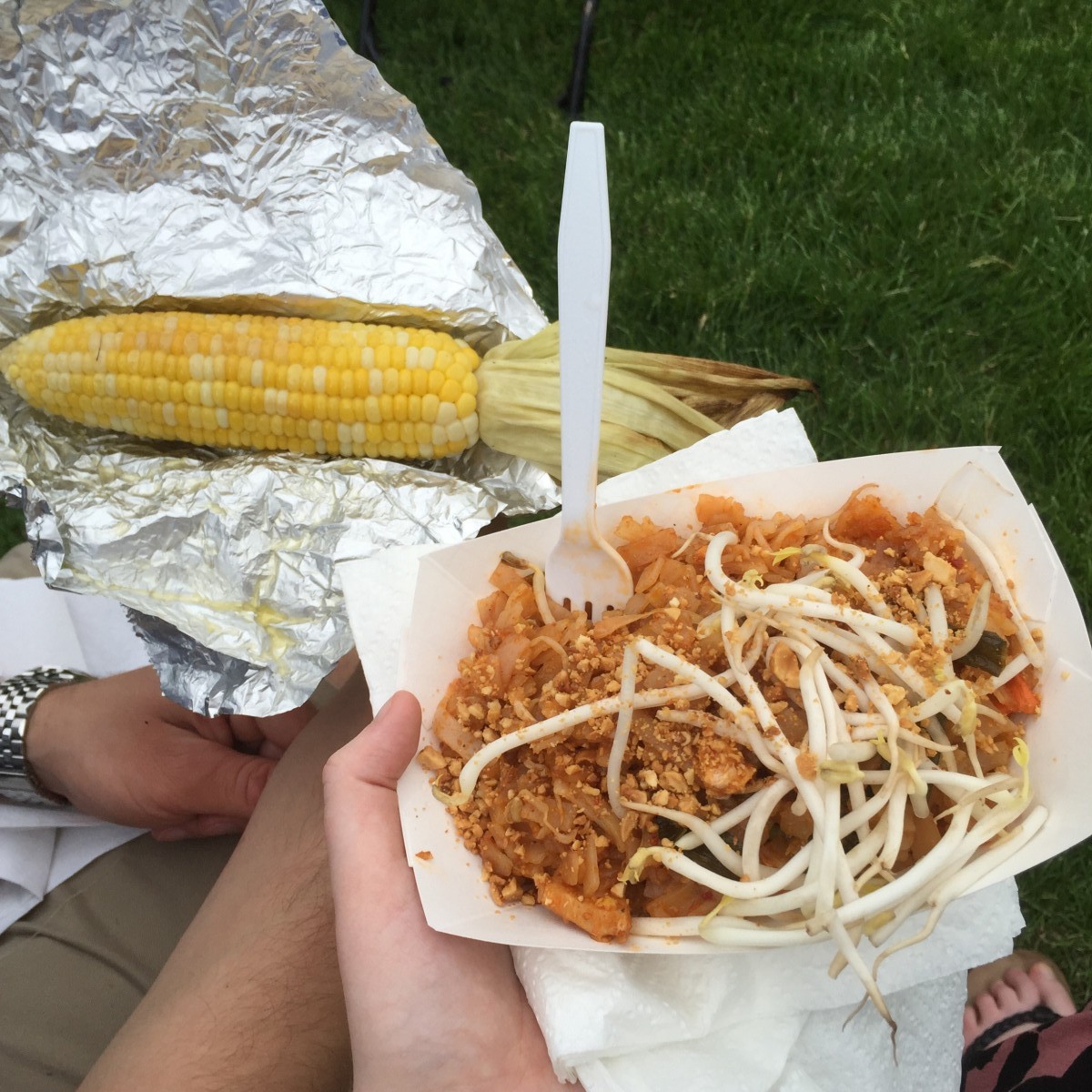 We enjoyed yummy street food.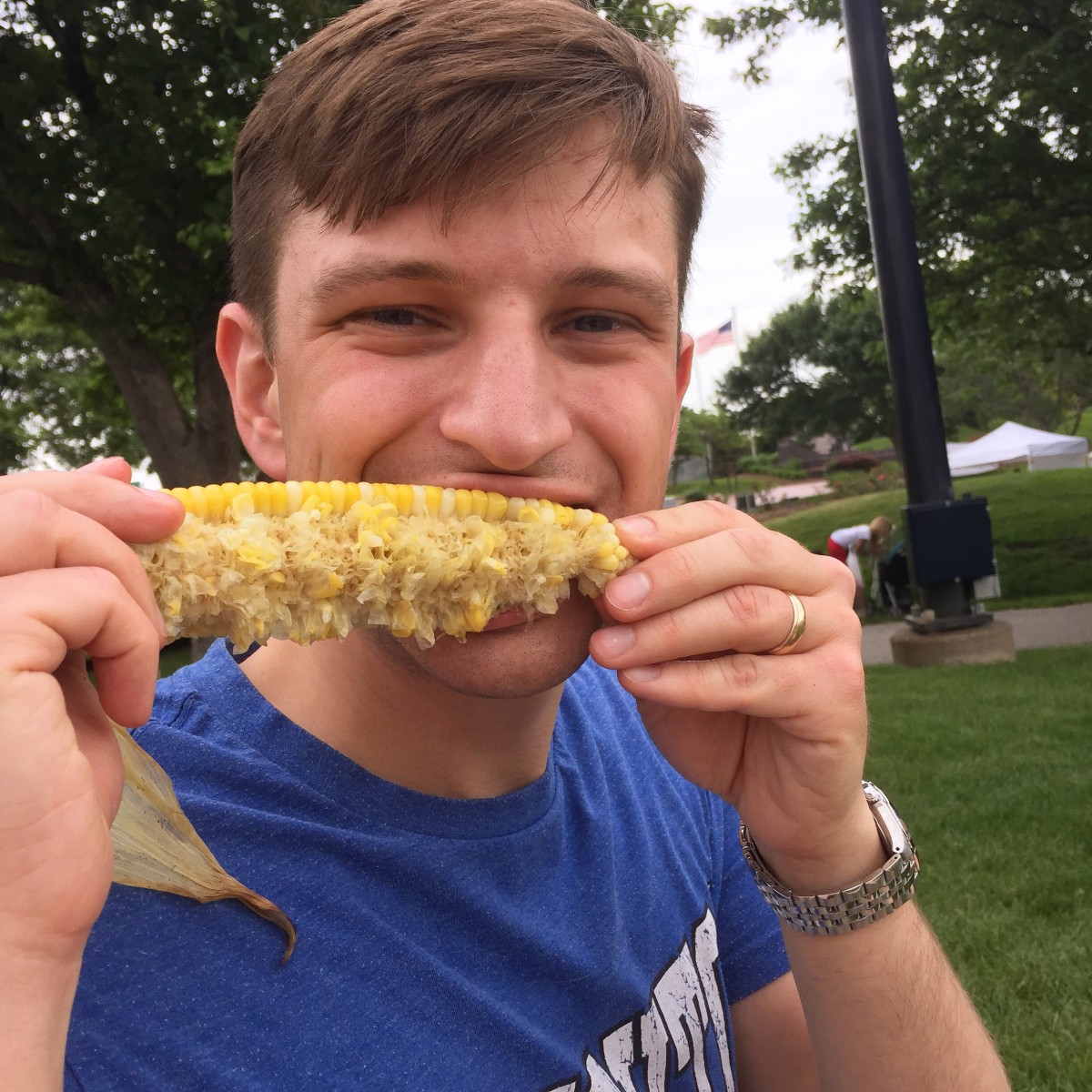 And I got this wonderful picture of Josh enjoying his first corn on the cob of the summer. 😀 There's nothing like it.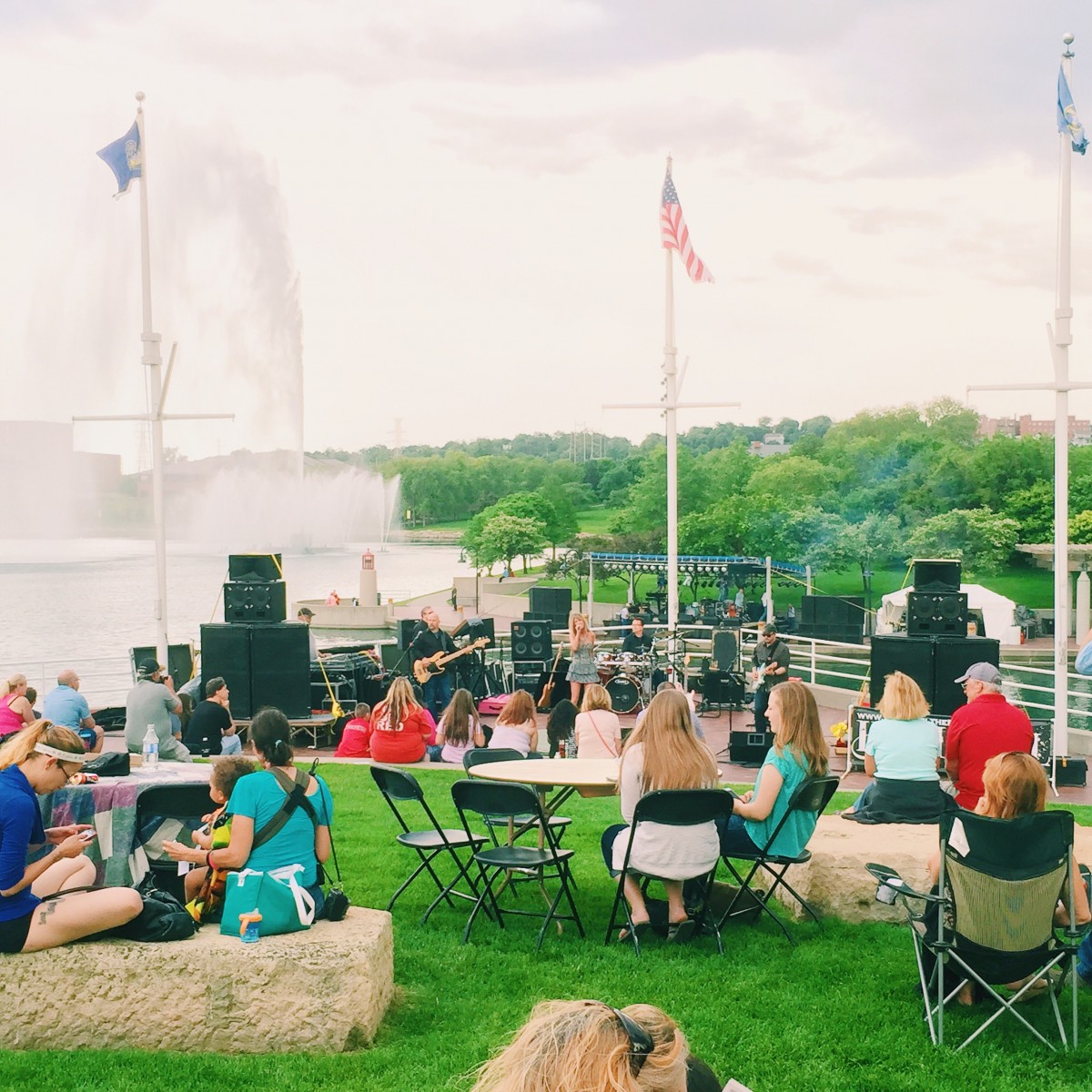 As we were listening to a second band perform, Josh started pointing out the ominous clouds and telling me that we needed to leave soon so that we didn't get caught in a storm. We had a birthday party to go to afterwards and I didn't want to get wet, but I was really enjoying the music. I delayed leaving for a few more songs and sure enough, five blocks in to our twenty block walk home, the floodgates opened. We went from dry to soaking wet in about ten seconds flat. Josh gave me a few, "I told you sos," and then we just laughed and ran home.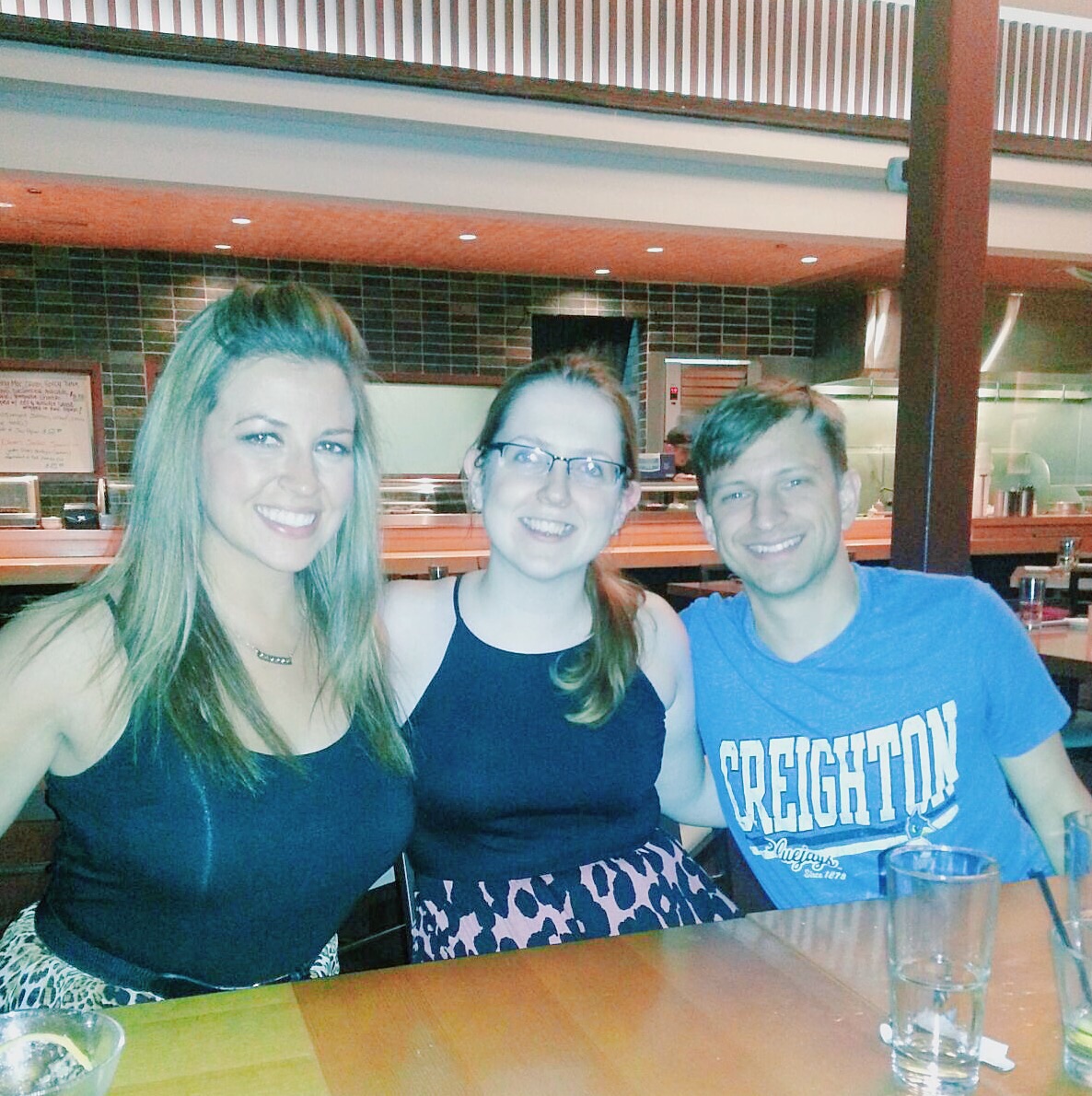 We drove soaking wet to Erin's birthday dinner at Hiro. While we didn't look our best, I'm glad we didn't look as horrible as I imagined in my mind. What was horrible was sitting in soaking wet clothes all night. Not fun.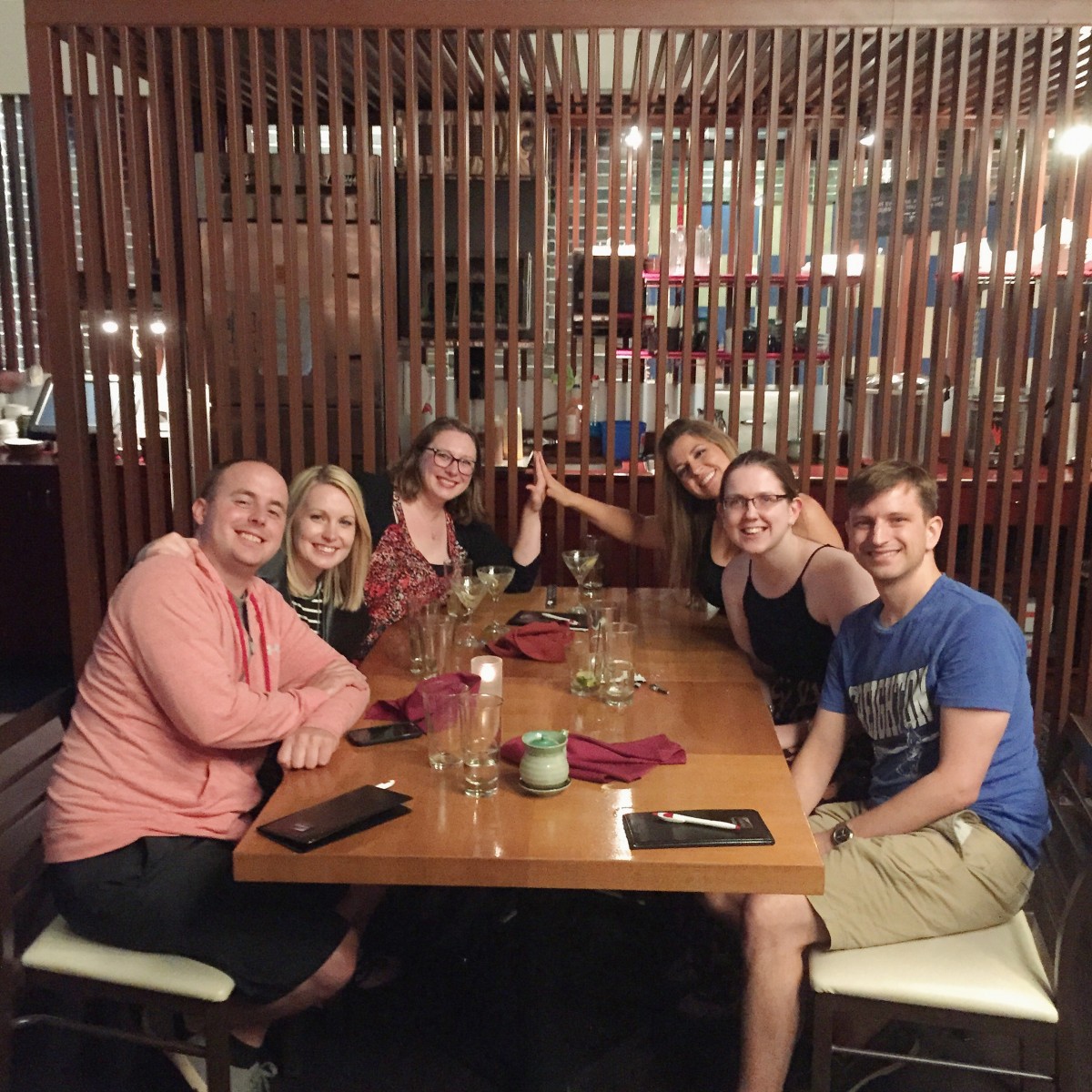 The company more than made up for it though! It was such a fun dinner, and I'm so glad we got to celebrate another wonderful year with Erin. She's awesome, and I'm so glad we're friends.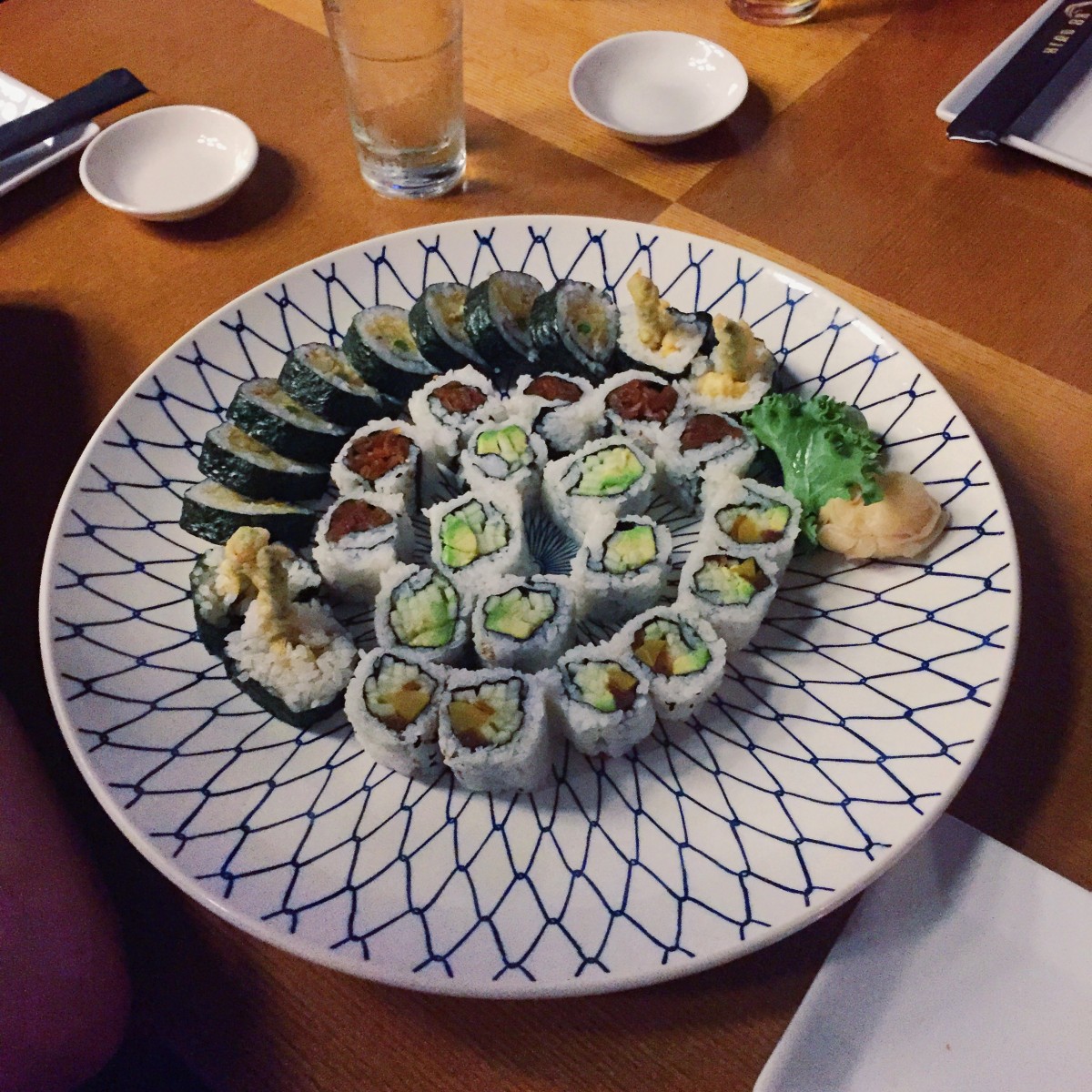 Due to the fact we had just eaten before we got there, Josh and I wanted something lighter, so we decided to share some sushi. Veggie sushi for the win! I've had some good fish sushi in Hawaii that I loved, but I usually just can't bring myself to order it. I wish I liked fish more than I do.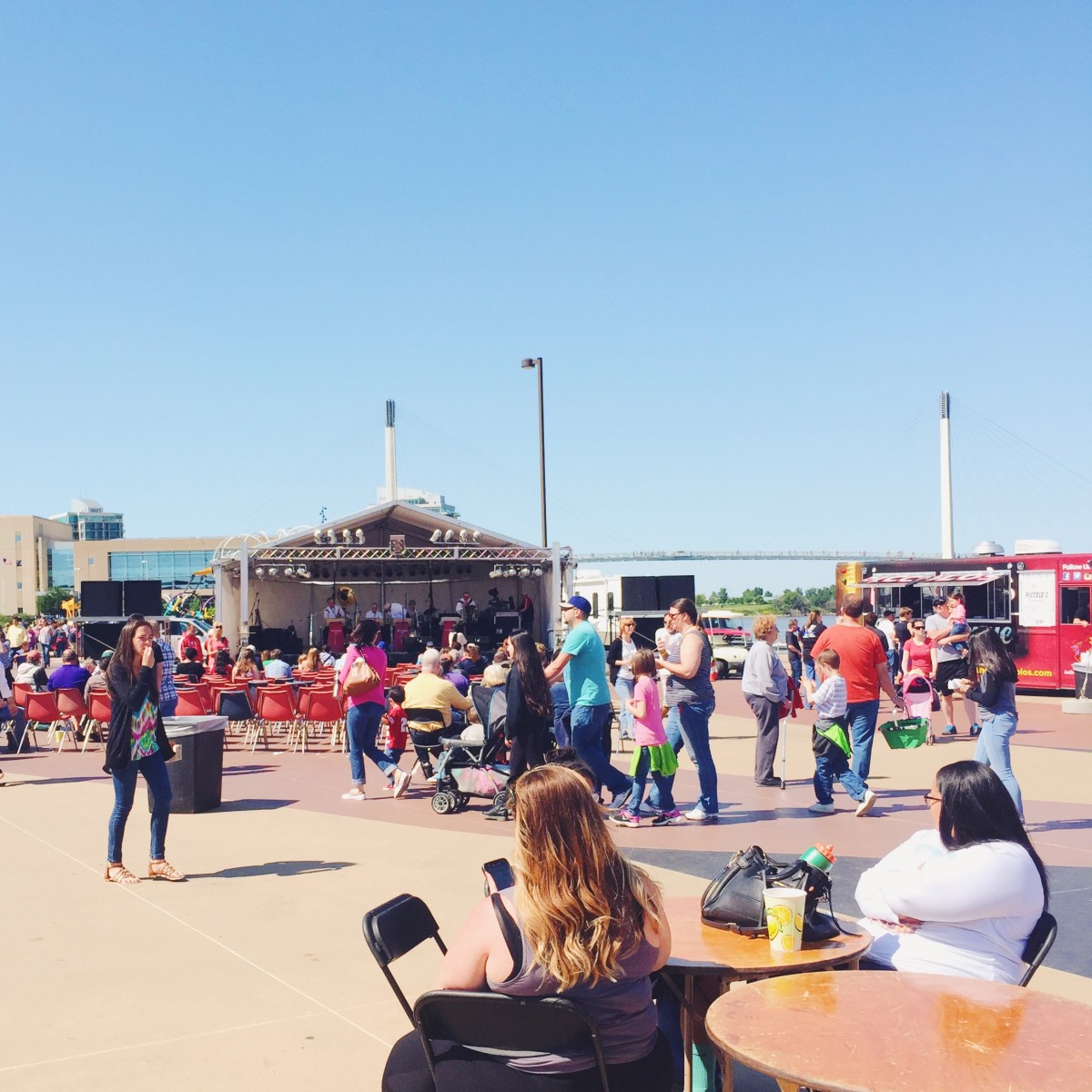 On Saturday, Josh and I headed back to Taste of Omaha so we could finish exploring. The weather was gorgeous. A total 180 from the night before. It was fun to get to walk around and take in all the sights.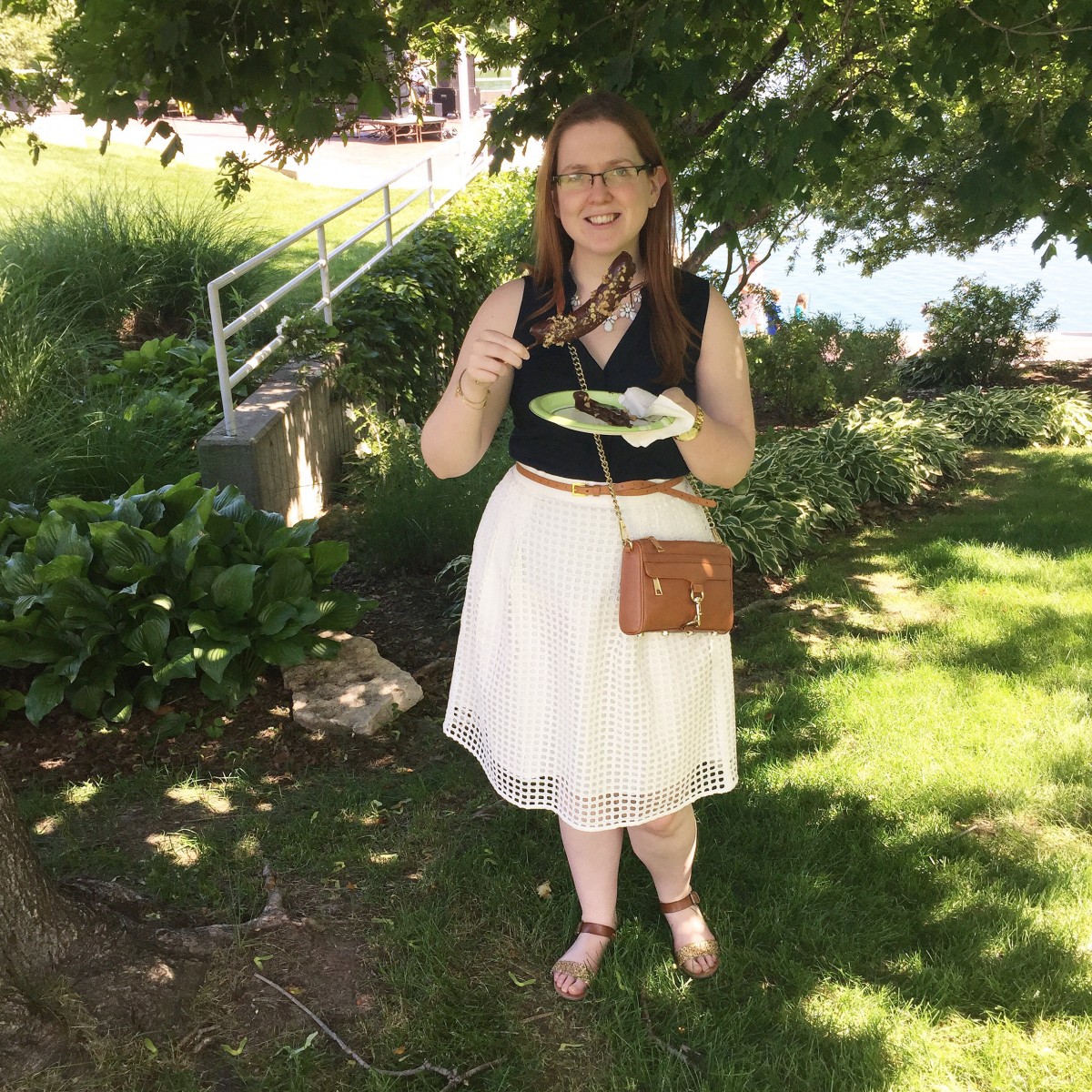 I also got my chocolate covered banana! I had been craving one and this one did not disappoint.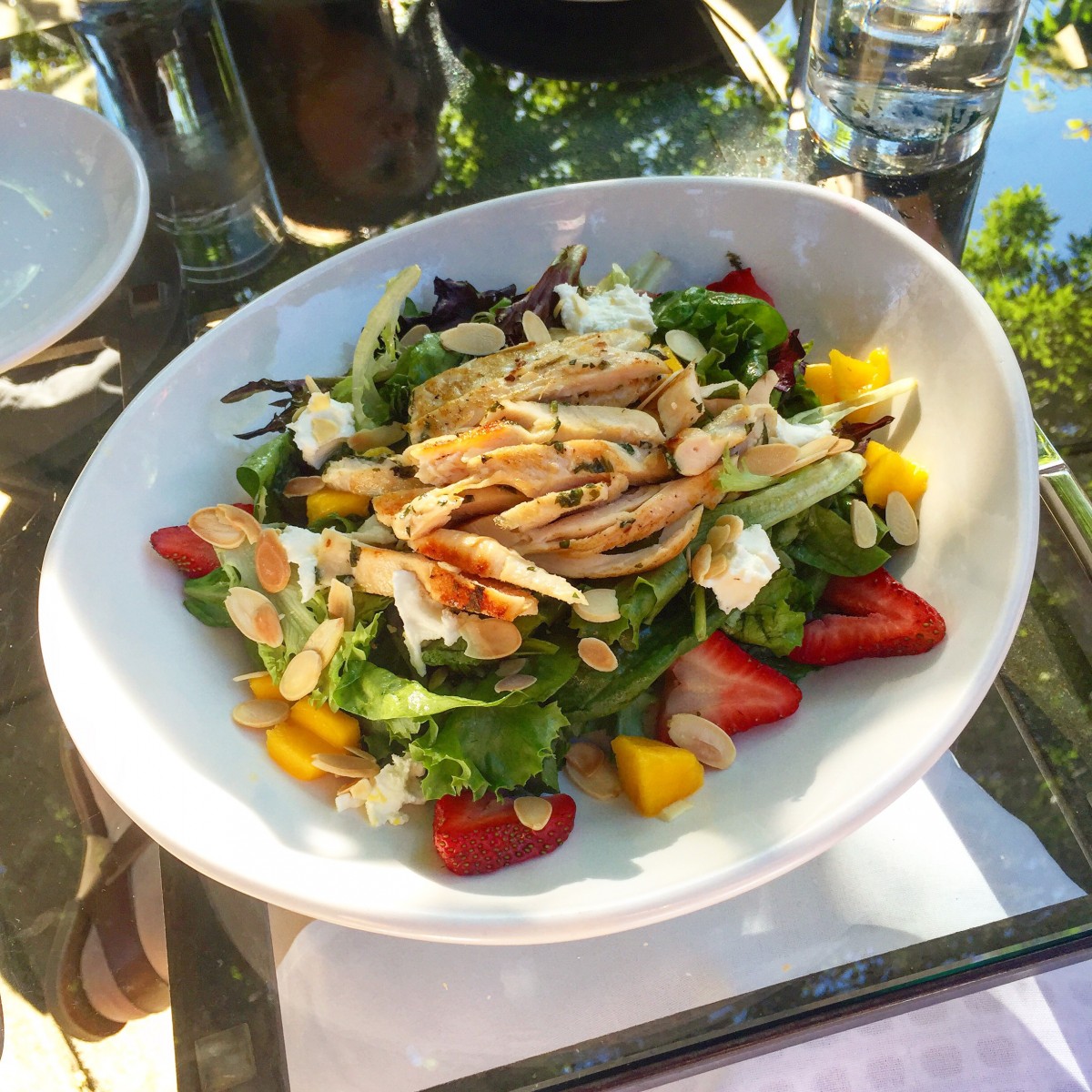 Dinner that night was al fresco at Marks with Jordan, Joanna, and Hannah. The weather was beautiful and I *finally* got to meet baby Everly! She is the sweetest thing and I just wanted to eat her up. I ate this yummy summer salad instead. 😀
After getting a pedicure and coming home, I had some time to myself. Josh was at a whisky event, so I decided to get started on the newest season of Southern Charm and have a drink or two.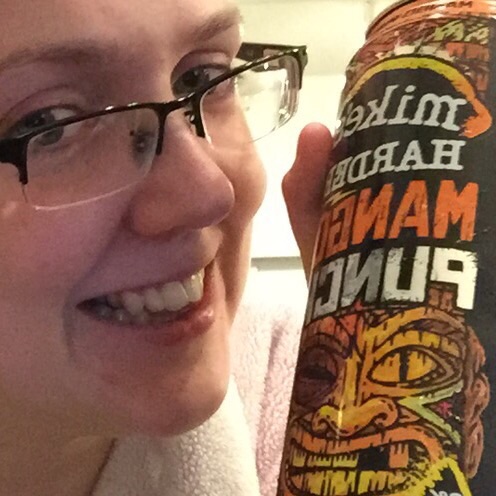 Let's just say that Mike's is a lot stronger than I thought, and some very silly snapchats happened. (Like the one above. I'm not sure how it's saved as a picture on my phone.) This basically put me out for the count on Sunday, and I lounged all morning, finished the second season of Southern Charm (<— SO good!), and threw on some clothes around 4pm to go grocery shopping.
Questions of the Day: What was the highlight of your weekend? Does your town have fun festivals in the summer? What's your favorite fair food?