Hey guys! Happy Monday! I'm so excited for this week. I have a three day work week and then I'm off to Chicago for a blogger event on Thursday. It's going to be a fun time!
Here's what I was up to this weekend. Don't forget to link up to your weekend snapshots recap at the bottom of this post!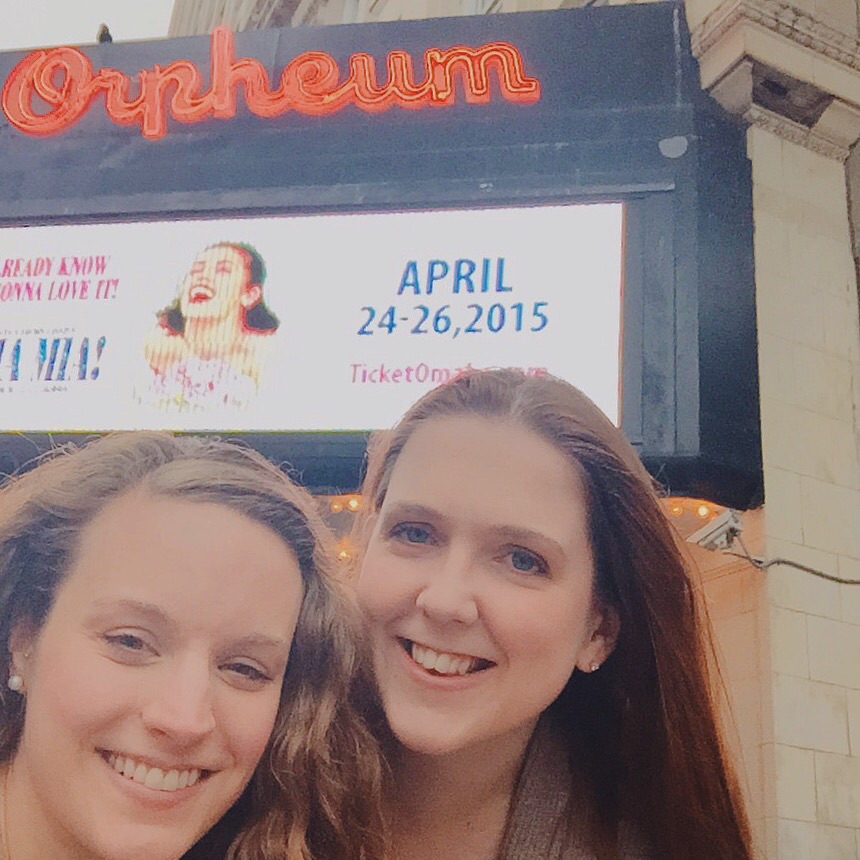 Friday night I went with Hannah to see Mamma Mia! She was so sweet to invite me to be her +1. We had a fun opportunity at the start of the show where we got to be followed around by a camera as we were taped taking a selfie and picking out snacks at the concession stand. The shots are going to be used in promotional materials for Omaha Performing Arts. I hope we don't look like goobers. 😉 The play was so fun and the music was fabulous. At the end of the show everyone was standing and clapping as they sang an encore performance of Dancing Queen. It was a great night!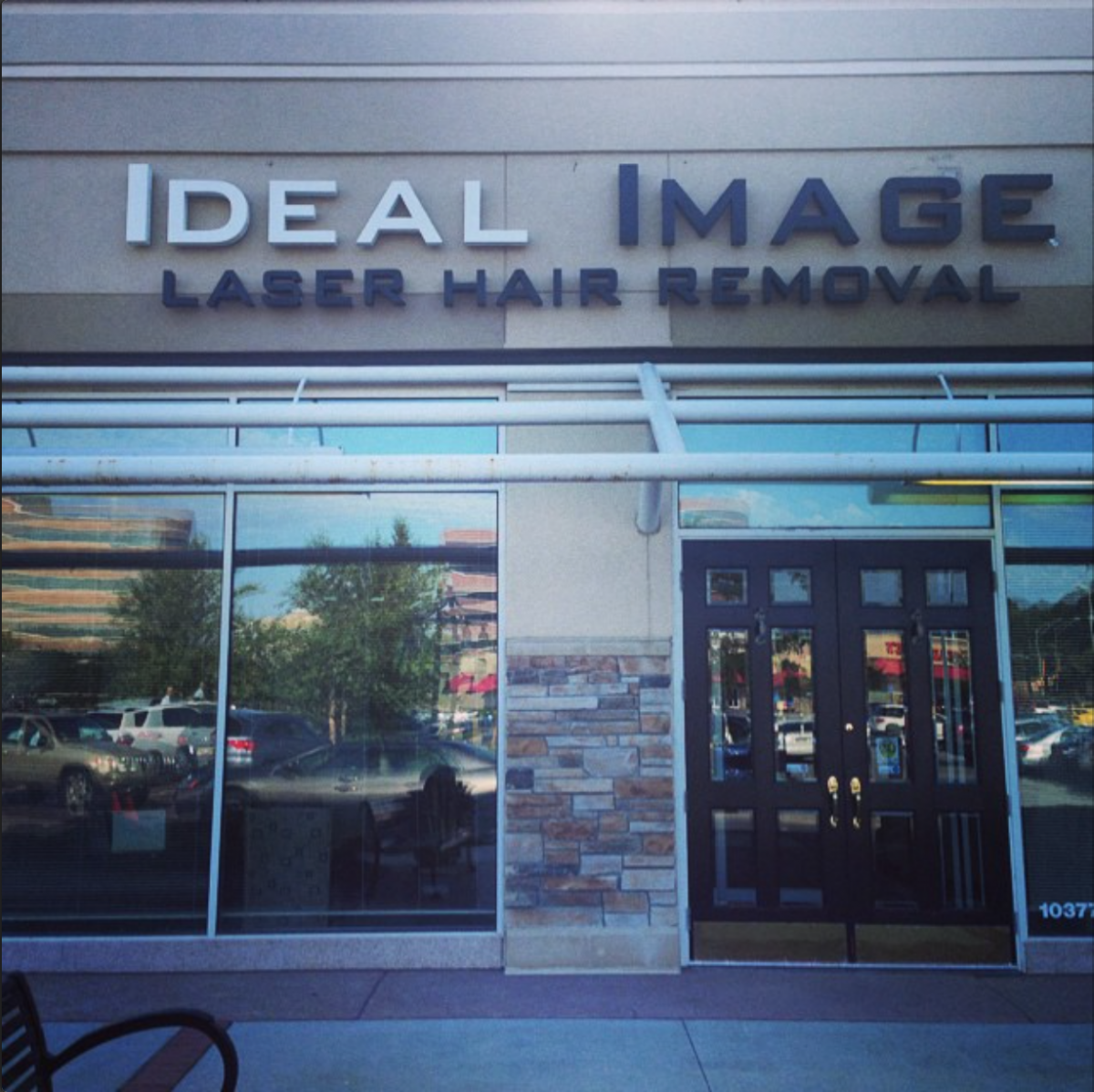 Saturday was a lazy day. I didn't wake up until noon and didn't get out of PJs until 2 o'clock. When I finally did get moving for the day it was to get one of my last sessions at Ideal Image. I've been loving it so far but I've had a lot of hair come back since my last session (where I was previously almost hair free), so I was a little unsure what was going on. When I told them this they cranked the power up to the max my treatment would allow. Oh my goodness it hurt! I'm hoping it works though. I'm pretty sure shaving is one of my least favorite things in the world!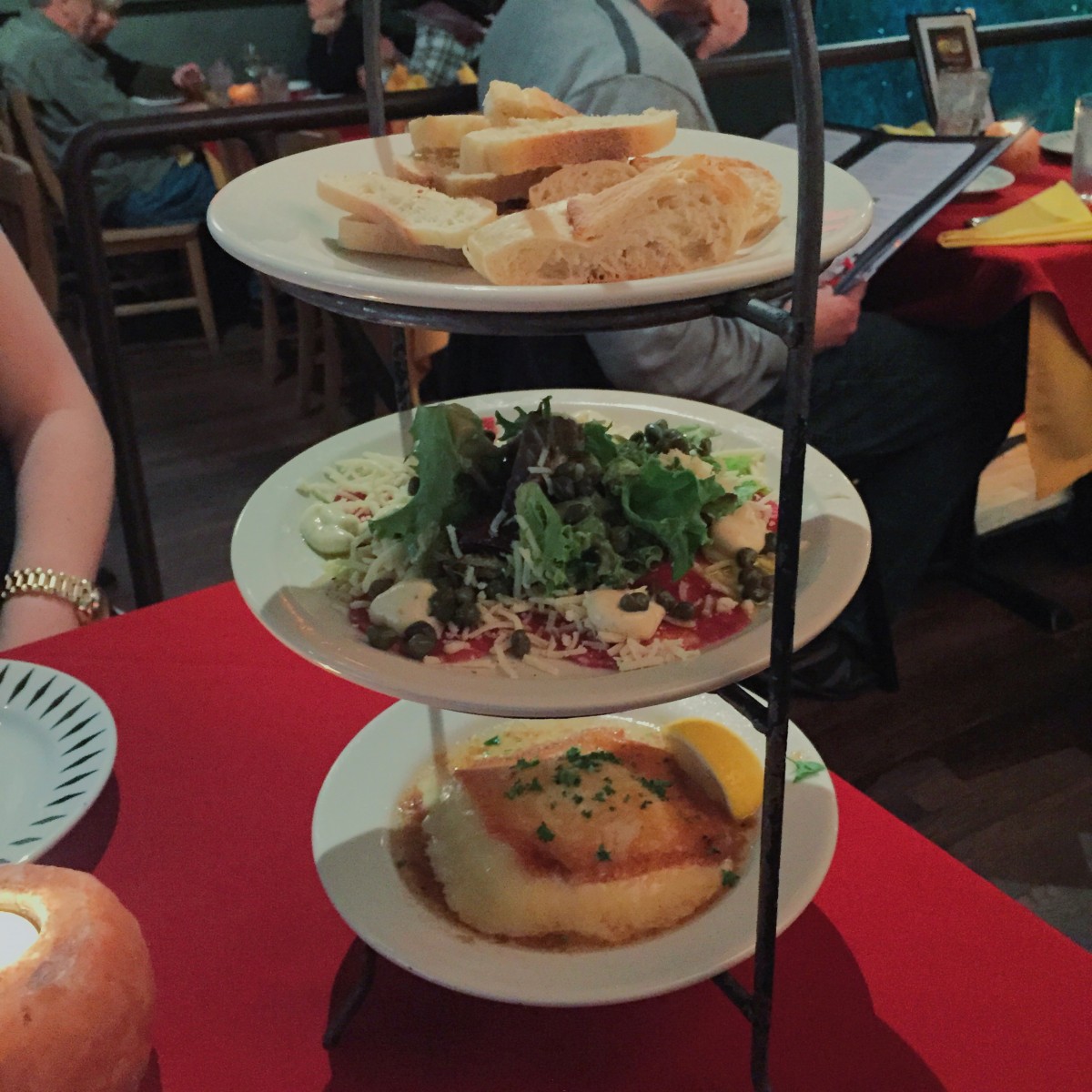 After leaving Ideal Image I met up with Clare and we headed over to Espana for a tapas dinner. I have always wanted to try this place and was so glad I did with such fun company. The food was really good, I liked it, but also didn't think it was the best food I ever had. What I loved was the company. I love fun times with girlfriends.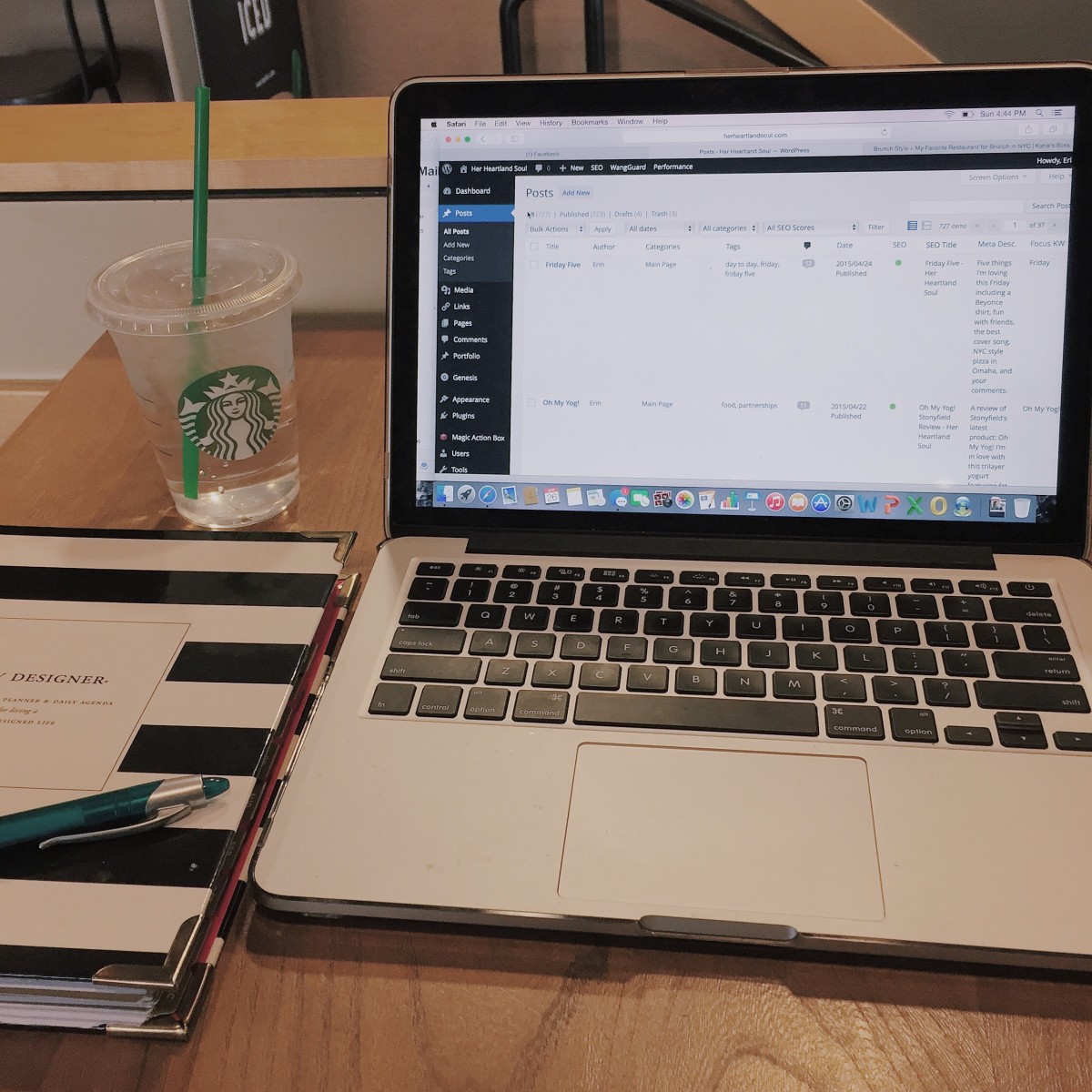 Sunday morning I was determined to have a more productive day. I woke up, hit up a Zumba class where I ran into my friend Lauren, and then headed home to pack up my blog stuff and meet up with Hannah at Starbucks. We had a working coffee date where we blogged and planned out our week. I was SO productive! We definitely need to do more of these. It's amazing what getting out of the house and turning off Bravo can do for your productivity! 😉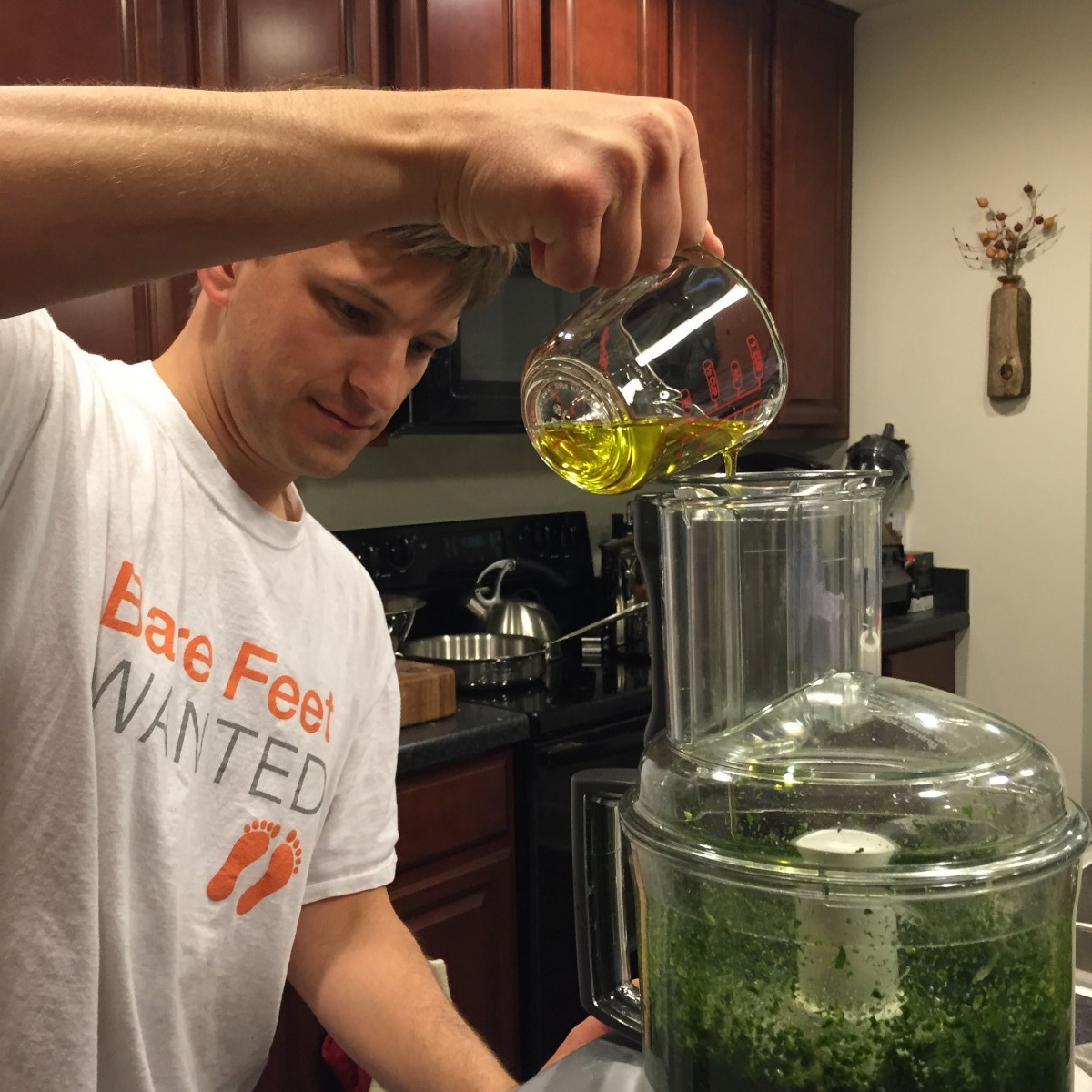 Sunday night was pretty special. I got to pick Josh up from the airport! He's been gone for a week in Philly and I've missed him so much. I promptly greeted him by asking if he wanted to help me make pesto for the week. He's such a sport. 😀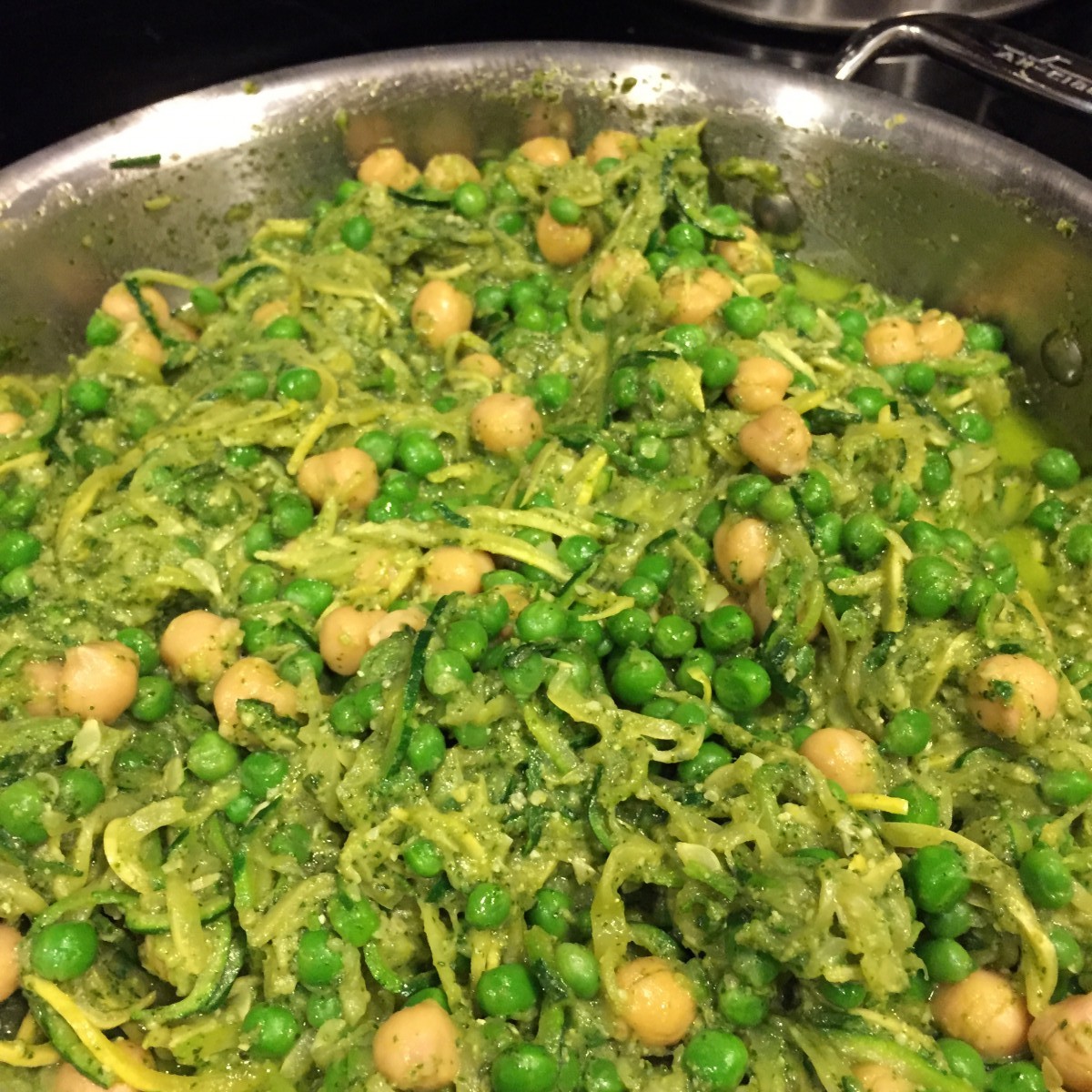 We caught up on each other's weeks while we made a big batch of pesto and pea zoodles. It's going to be a yummy week!
Questions of the Day: What was the highlight of your weekend? Have you seen Mamma Mia? Do you work best at home or outside of the home?