Happy Monday everyone! I hope you all had a great weekend! Don't forget to link up to your weekend recap at the bottom of this post.
I feel like I blinked and the weekend was over. Here's what we were up to: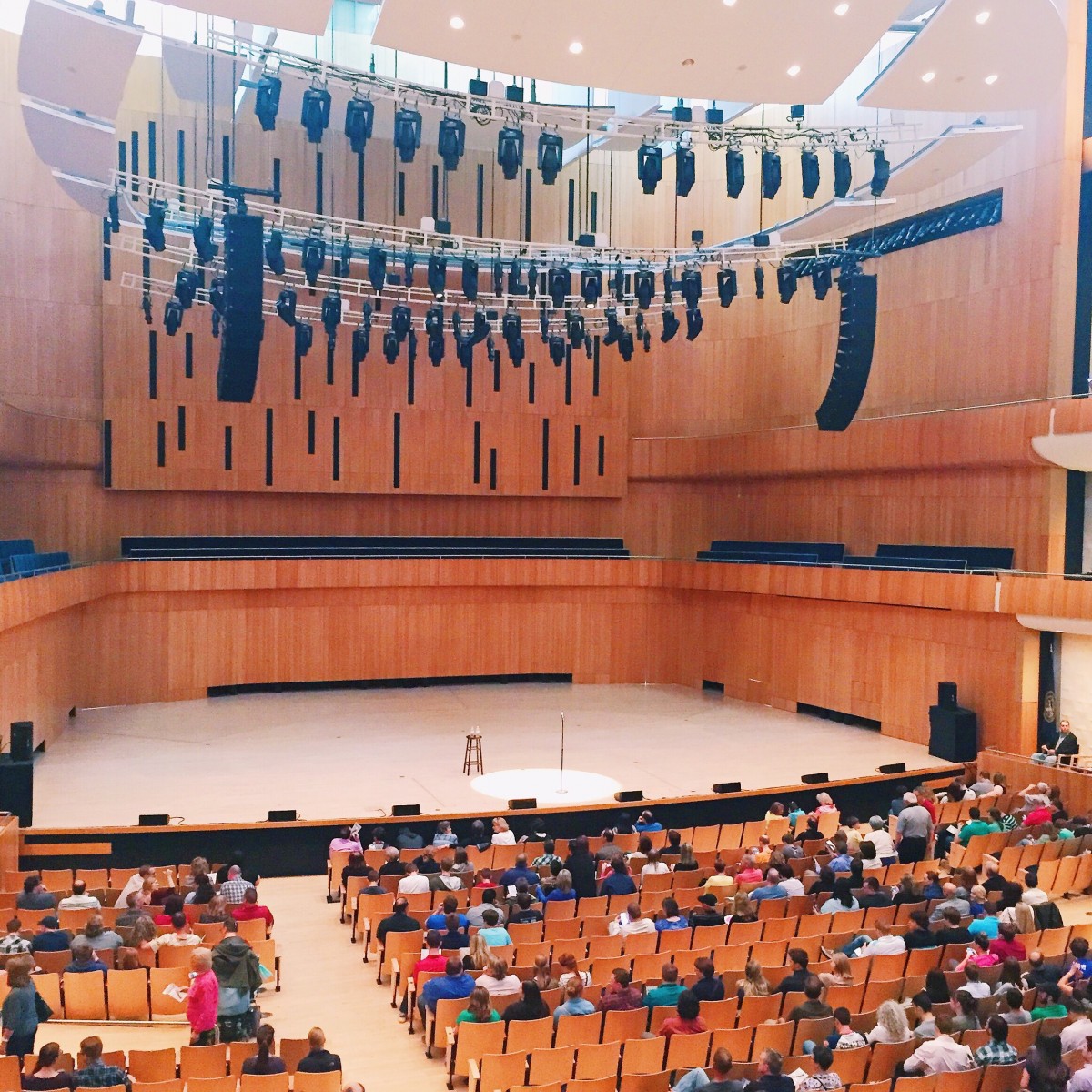 Friday night Josh and I had a date night seeing Brian Regan. I had never heard of him before, but Josh is a big fan and was so excited when he heard he was coming to town. I haven't been to a lot of stand up comedy so I was really looking forward to the experience. It was so much fun and Josh and I had such a great night together. I want to go to more comedy shows!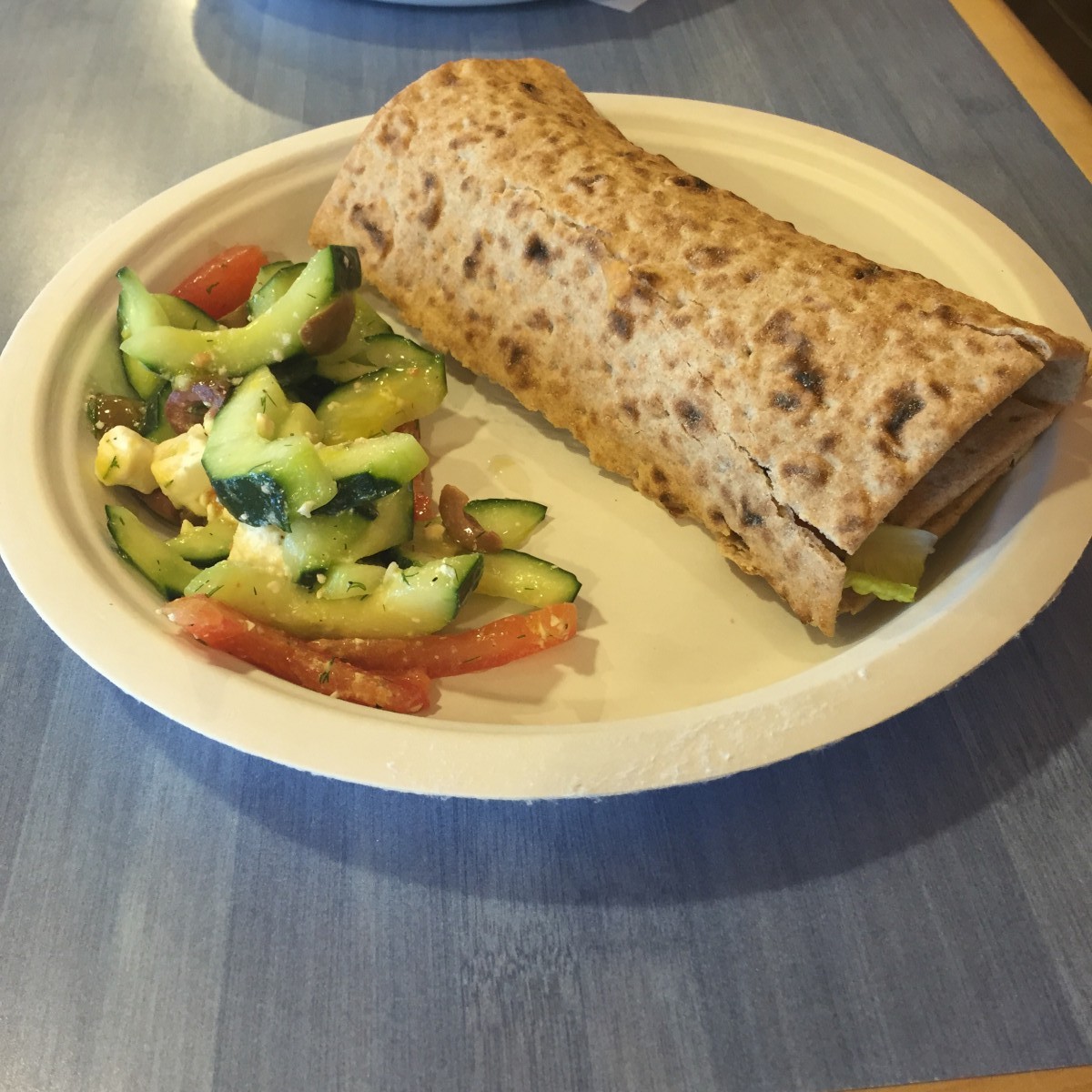 Saturday started off with grocery shopping and lunch at Whole Foods. They have a street cart there at lunch time and were making gyros. It was so good.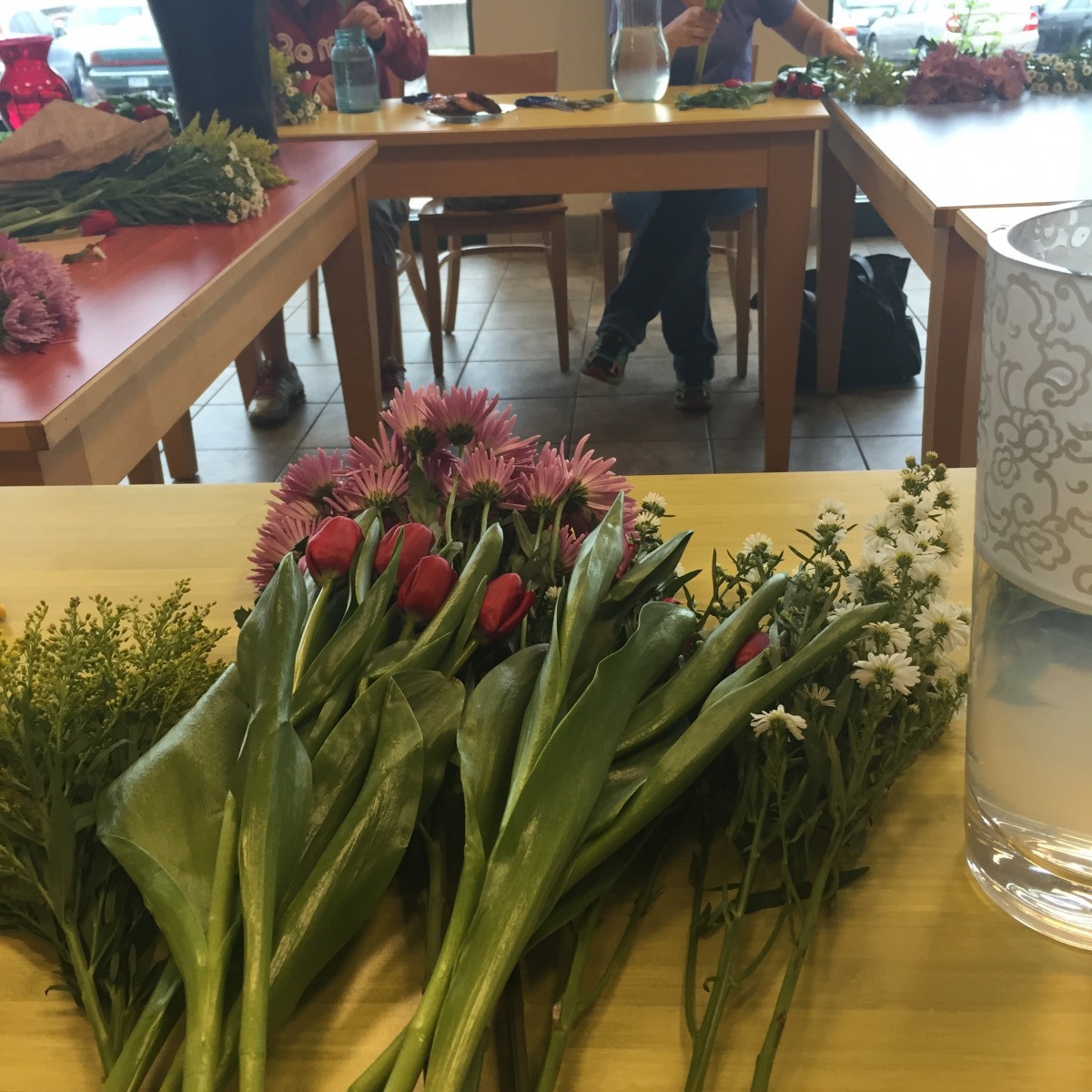 After lunch, Josh and I headed to our first ever floral arranging class! We had so much fun. For $15 you bring a vase and Whole Foods provides the flowers and the arrangement lesson. They even broke out some snacks! Everyone in the class was so nice and I learned a bunch about flowers.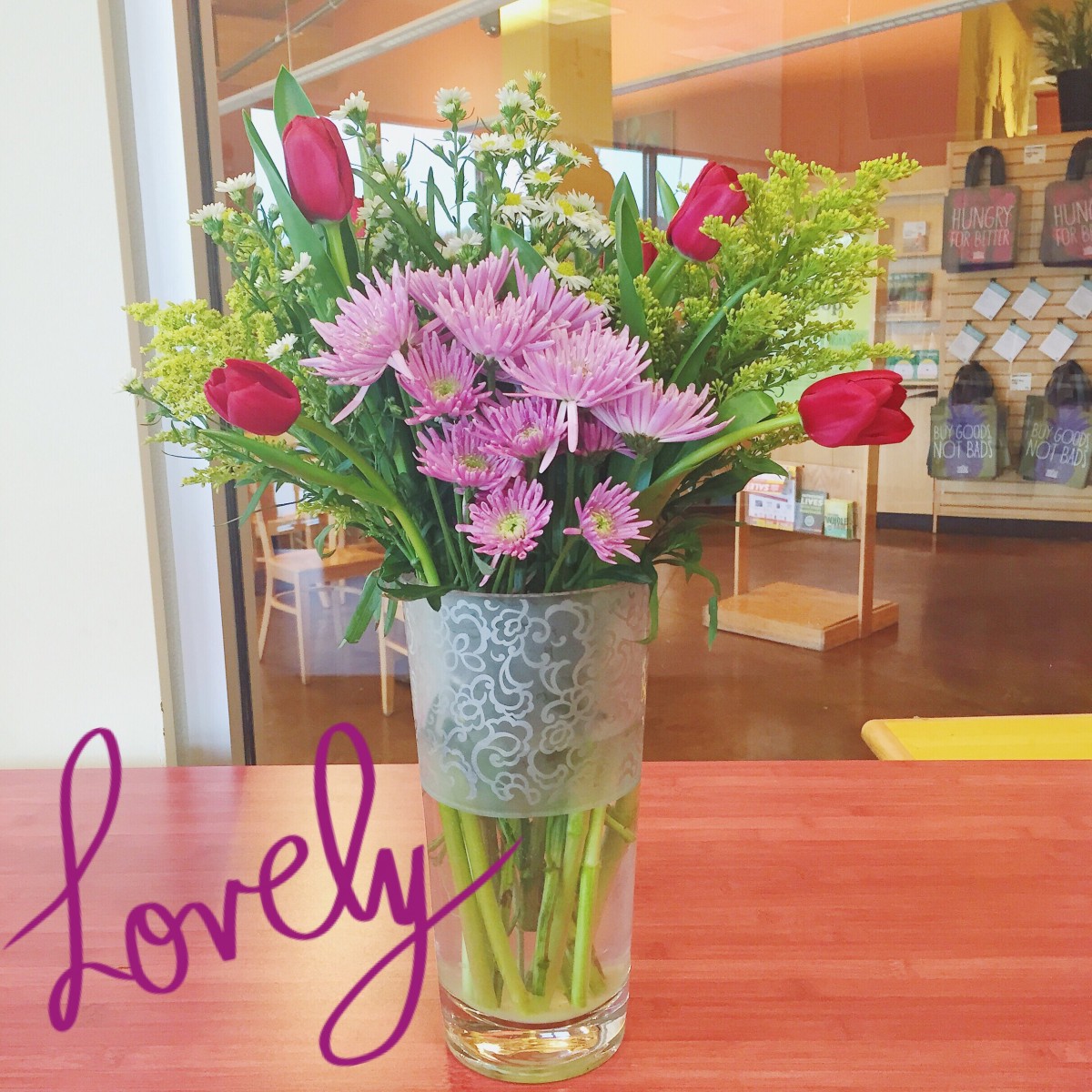 I was really happy with how my flowers turned out. I've still got a long way to go before I can make any sort of elaborate bouquet, but these make a beautiful addition to our home.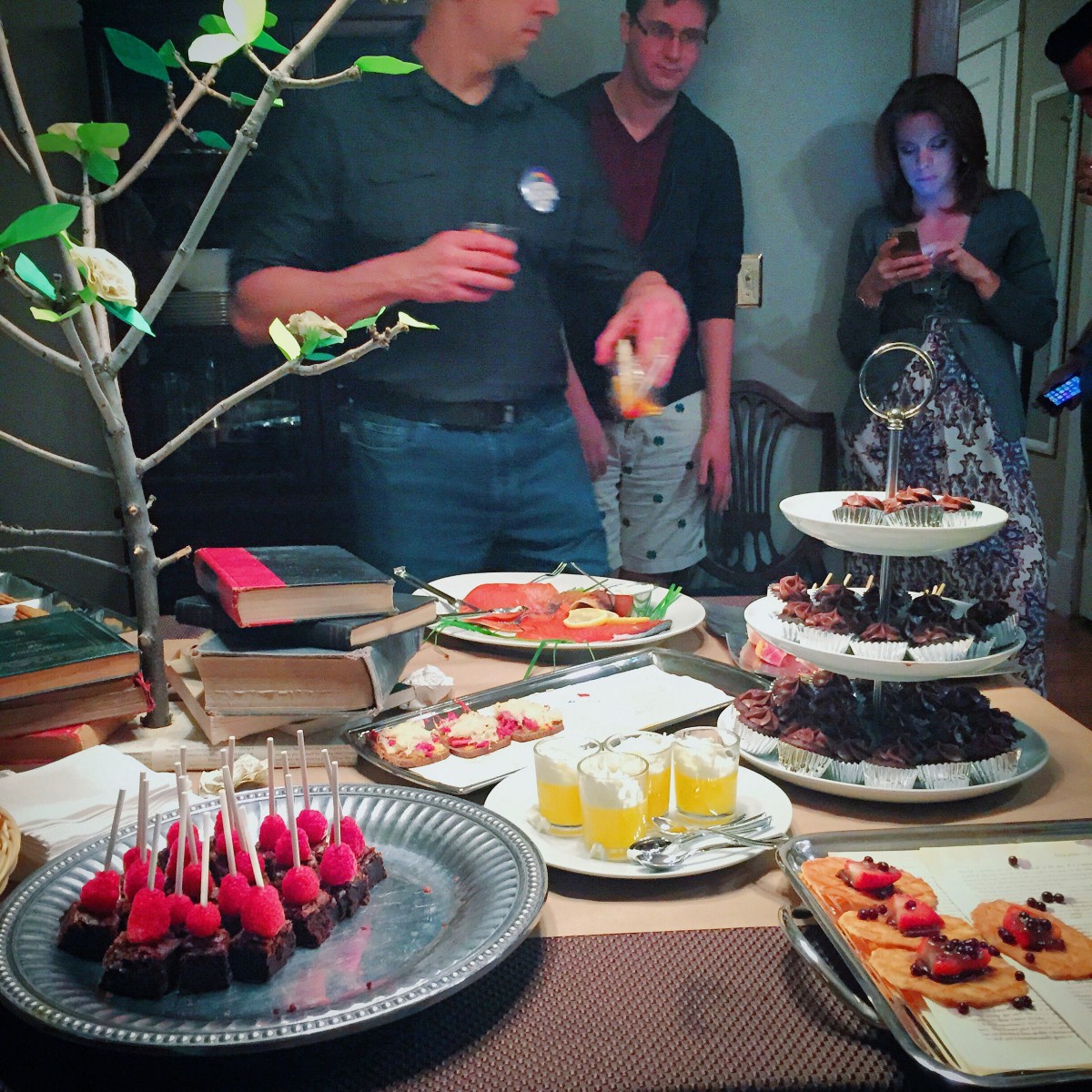 Saturday night Josh and I attended a Literacy Party at a friend and fellow Junior League member's house. Melissa and her husband really know how to throw a party! They made everything from the hummus to the bread and it was all amazing! This was one of the only pictures I managed to snap and it doesn't do anything justice, but please notice the homemade tree and book centerpiece.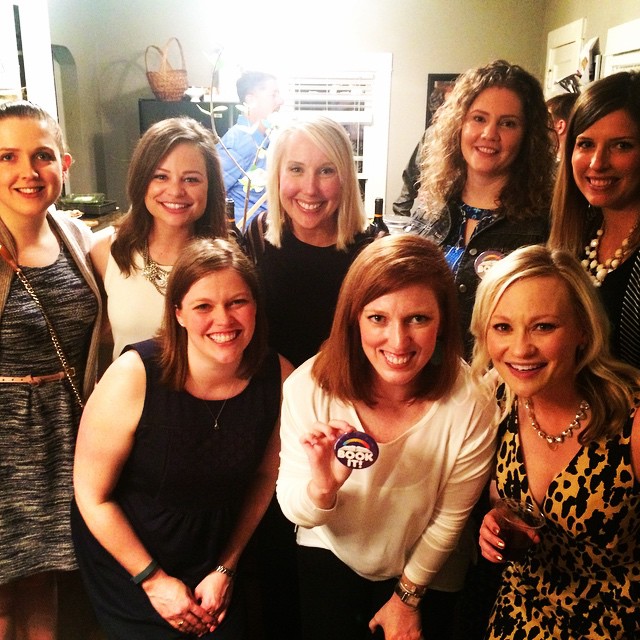 I loved getting to spend time with these girls and get to know them better. I'm really excited a bunch of us are going to be on the same committee next year! The party was so much fun and Josh and I really enjoyed chatting, eating, and drinking late into the night.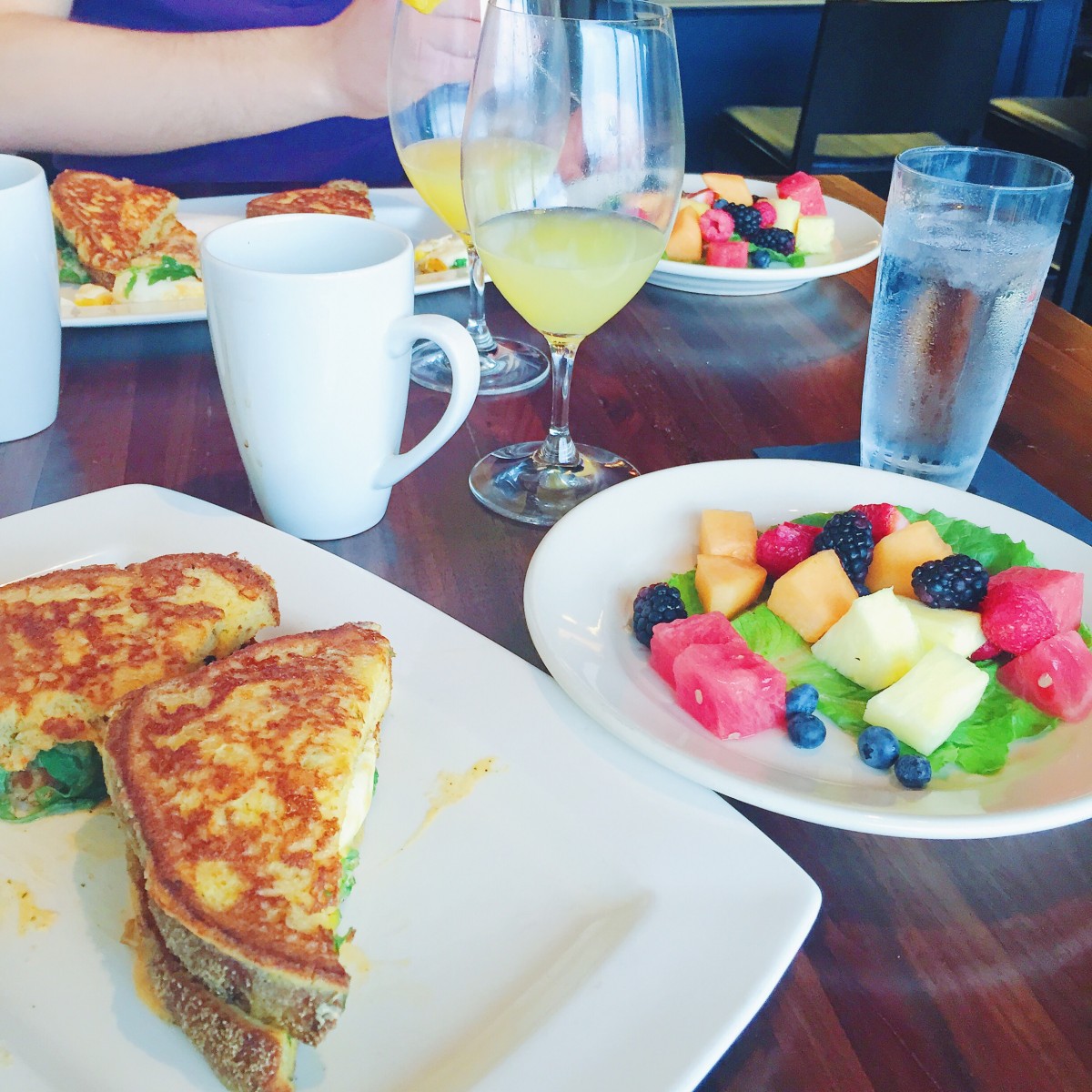 After the late night, I ended up waking up and not feeling my best. Thankfully it was nothing a good brunch couldn't fix! Josh and I attended the Bacchanalian Brunch at Jams and enjoyed trying a new-to-us restaurant while supporting a good cause.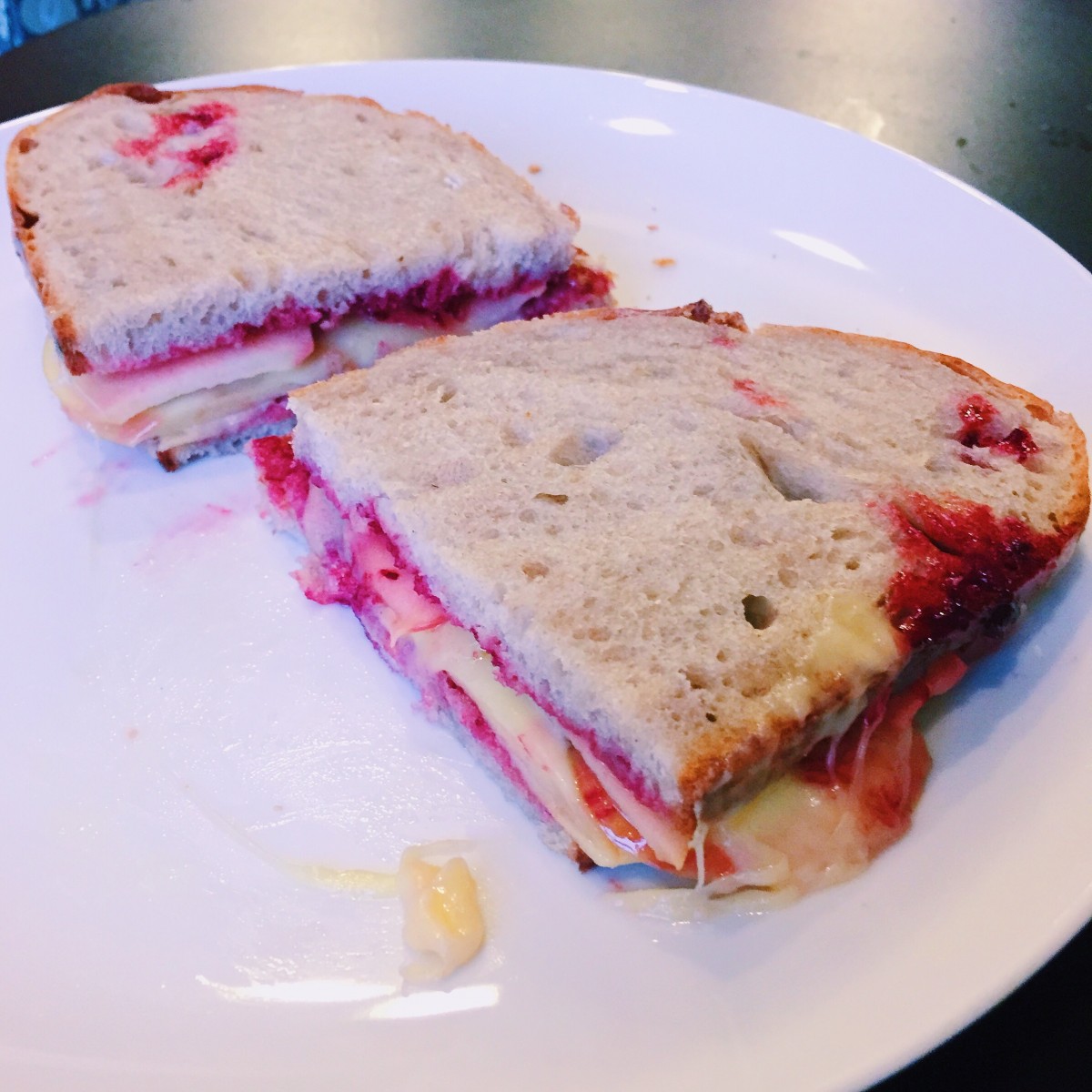 The rest of the day consisted of running errands to get Josh ready for an upcoming conference and an unsuccessful attempt at getting Lilly Pulitzer for Target items. I had picked out everything I wanted online, only to wake up late on Sunday and see it was all sold out. Looking at the in-store locator online I found a Target store on the other end of town still had items I wanted. We drove all the way there only to find out their in-store locator only updates once each day and was incorrect. The store had in fact sold out of all their items at 8:30am. Womp womp.
While I didn't end up with any Lilly Pulitzer for Target items, I did enjoy this fantastic grilled cheese sandwich Josh made for me using fresh bread we were sent home with from the party. He put cheddar, jam, and apple slices on it and it was divine. It was the perfect way to end the weekend.
Questions of the Day: Did you manage to snag some Lilly Pulitzer items at Target this weekend? What was the highlight of your weekend?