Hey everyone! Happy Monday! How was your weekend? I could really use another day to rest and recuperate but had such an awesome one. Don't forget to link up to yours at the end of this post!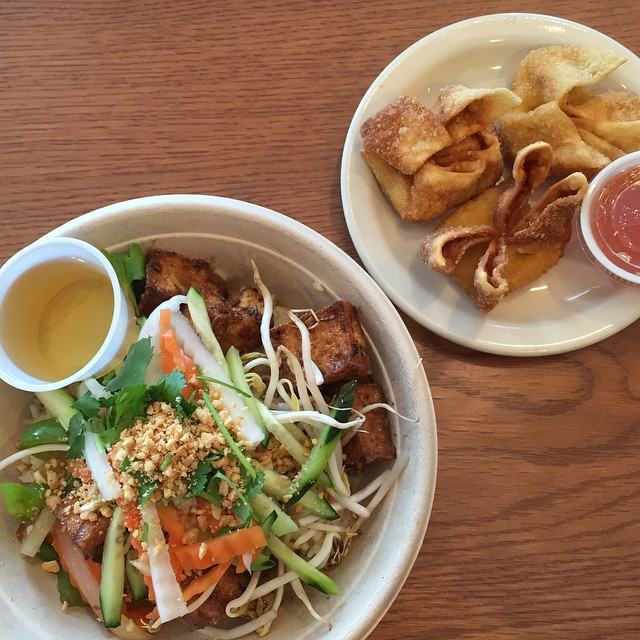 My weekend started off with Saigon Bowl with Megan after work on Friday. Saigon Bowl hosted a Yelp event a few months ago and I have wanted to go back ever since. It was so good!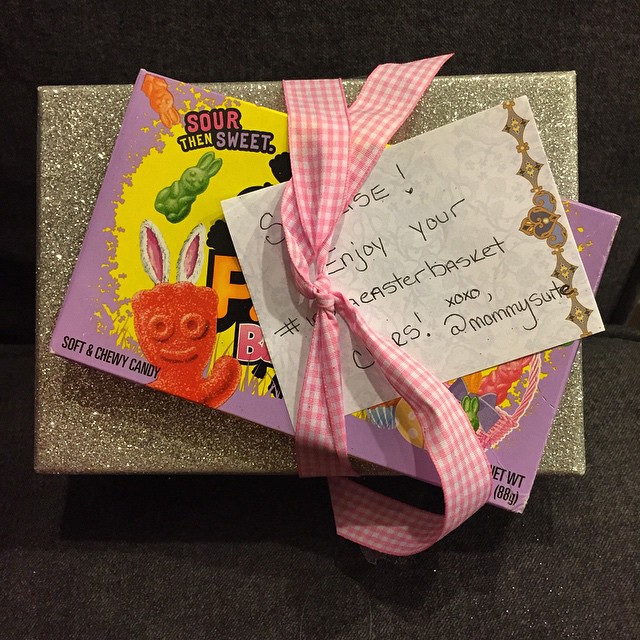 I got home from dinner and had some packages waiting for me! Check out this super cute #instaeasterbasket gift swap I participated in. It amazes me how multi-faceted Instagram is. I have made friends from there, bought clothes from there, and now do present swaps from there. haha What will the Internet think of next?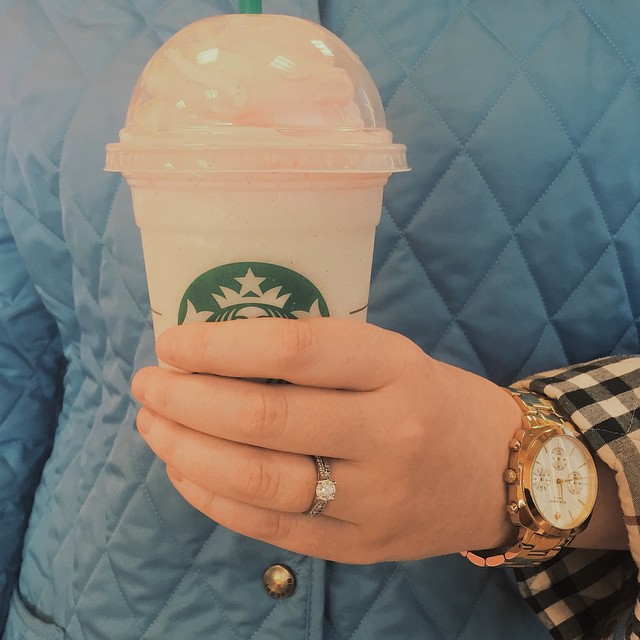 Saturday morning Josh and I had a bunch of errands to run. While we were at Target I talked Josh into ordering the limited edition Starbucks birthday cake frappuccino so I could have a few sips. He graciously agreed. 😀 We both loved it and thought on top of being a delicious drink it was also a really pretty one. I had to get a picture. Today's the last day to try one if you haven't yet!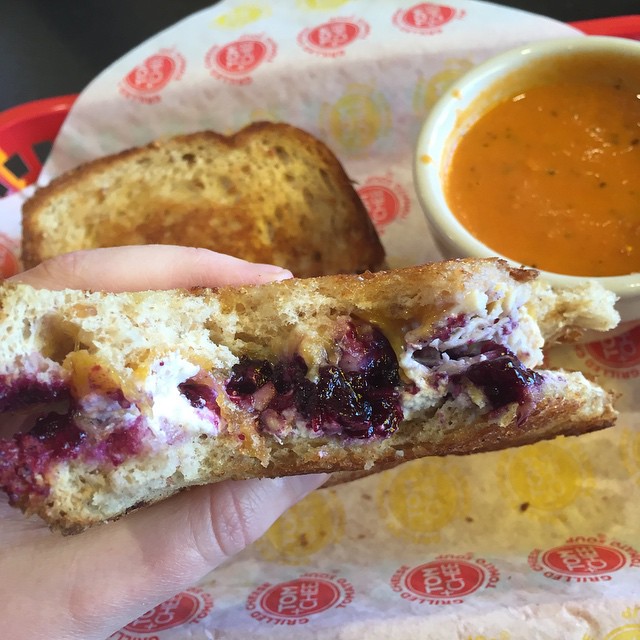 I felt good about only having a few sips of the frap so I could go to town on this grilled cheese perfection from Tom+Chee. They are a company that were on Shark Tank that specialize in grilled cheese and tomato soup concoctions. I got a goat cheese + cheddar cheese + blueberry compote + roasted turkey on wheat and loved every bite. The soup was wattery and meh so I skipped it and dug into some of Josh's mac and cheese that he ordered. It was so good!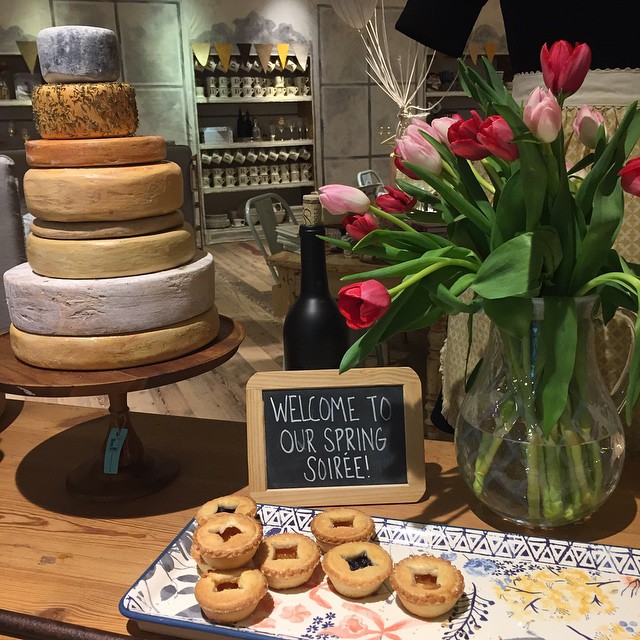 We ran into the mall so I could return some things and pick-up a throw from Anthropologie. We were greeted with the yummiest mini pies. I love how cute this set-up looked. I guess I shouldn't expect anything else from Anthro. 😉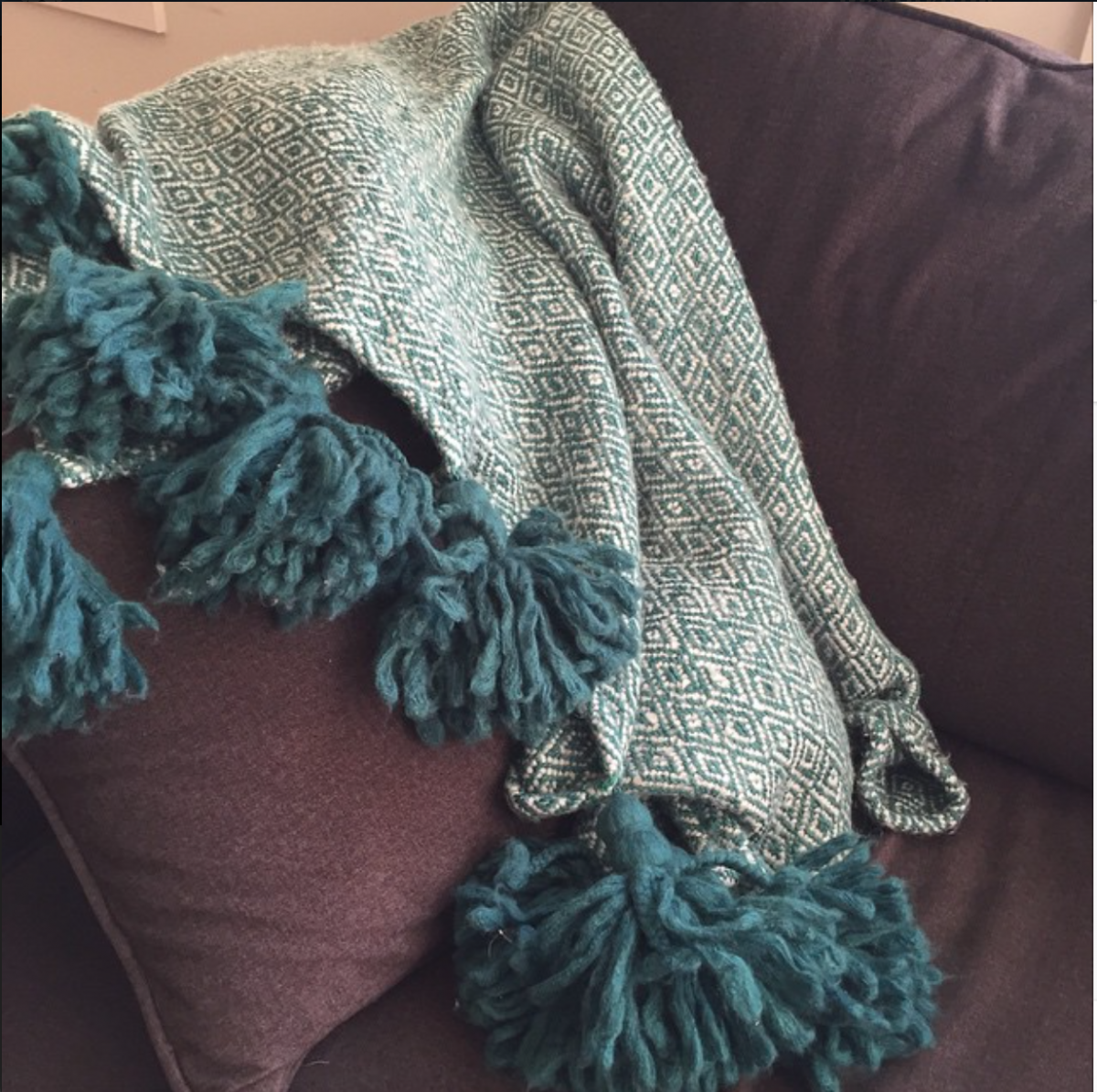 The throw I picked up. I'm in love with the poms!
Saturday night was spent crafting. 😀 I have a project I'm working on for Shari's Berries that I'll be sharing later this week.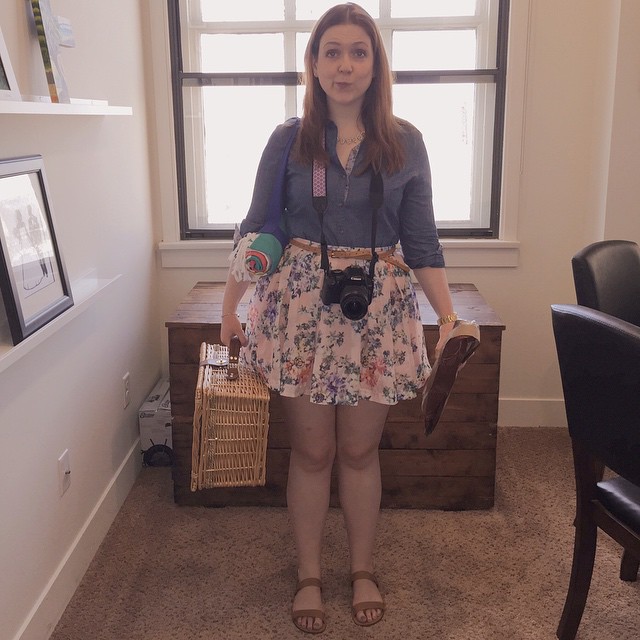 Sunday morning we woke up, cleaned our house for company later, and then packed up a picnic for lunch! I'm writing my first blog post for the Stonyfield website on how to pack a perfect picnic and am so excited. I snapped a behind the scenes pic of all the stuff involved in getting ready.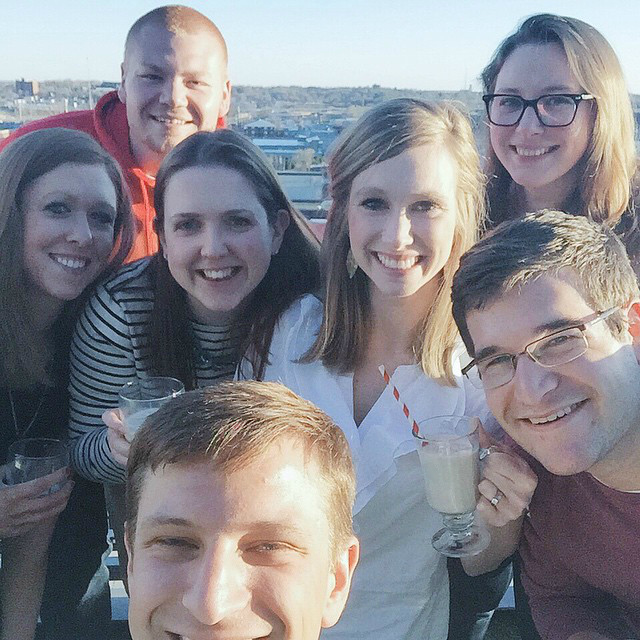 When we got back from our picnic we prepped some food and drinks and got ready to host a Tequila party! We picked up some good stuff in Mexico and wanted to share it with our friends. We thought a tequila party was the perfect way to do so. It was such a fun night! I'll be posting more about it this week.
Questions of the Day: What was the highlight of your weekend? Are you a fan of tequila? Have you done a traditional "picnic basket and picnic blanket" picnic? What did you think of the Starbucks birthday cake frap?