Hey everyone! It's Monday which means it's time to get back into the work routine. I'm more okay with this weekend ending than I normally am since I head to Mexico on Sunday. I can't wait!
This weekend was chock full of delicious food and wonderful people. It's nice to know I'll have friends if/when I gain hundreds of pounds from all this good food. 😉 Don't forget to link up to your weekend at the bottom of this post!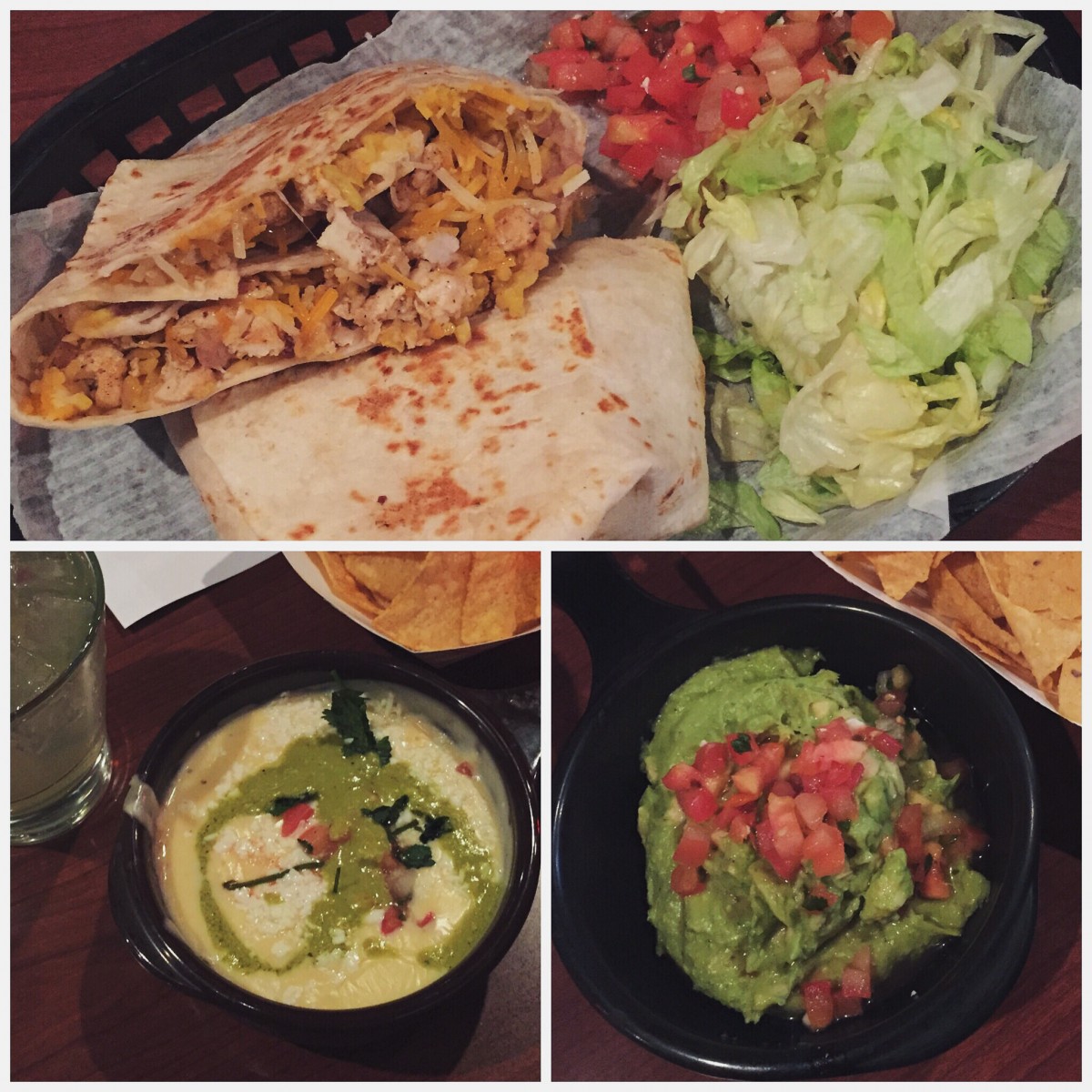 Friday night started off at Voodoo Taco. Josh and I signed up with YAP to tour a private art collection and ended up running into a lot of people we know who were doing the tour too. We enjoyed delicious Mexican food together before piling into a yellow school bus to start the art tour.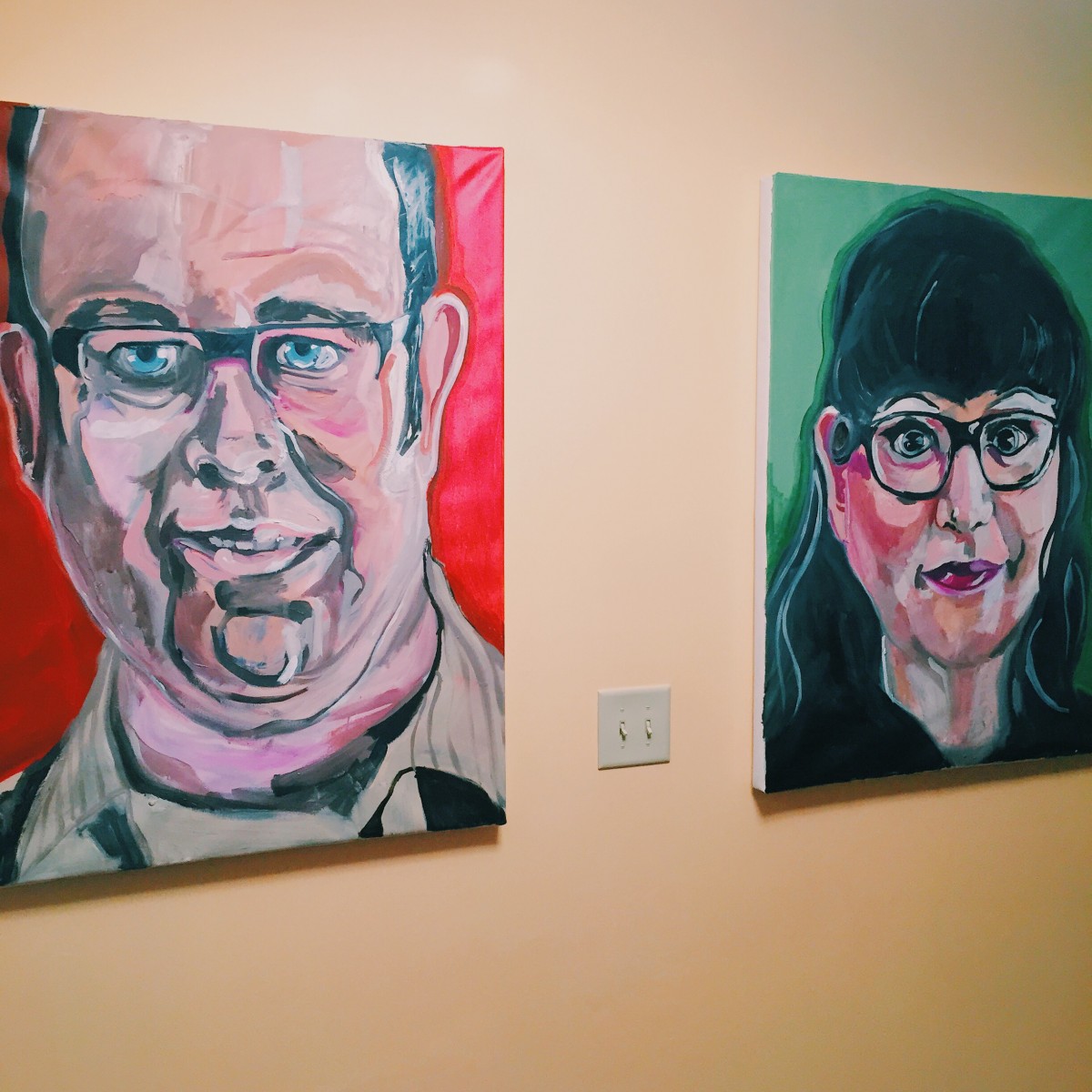 The art collection was actually inside the curators' house. I should say the collection is their house. It was hard to find a part of the house that was not decorated with art in some way. The curators (pictured) are the sweetest couple. They're really into street art and have the coolest collection. It was so nice of them to invite us into their home.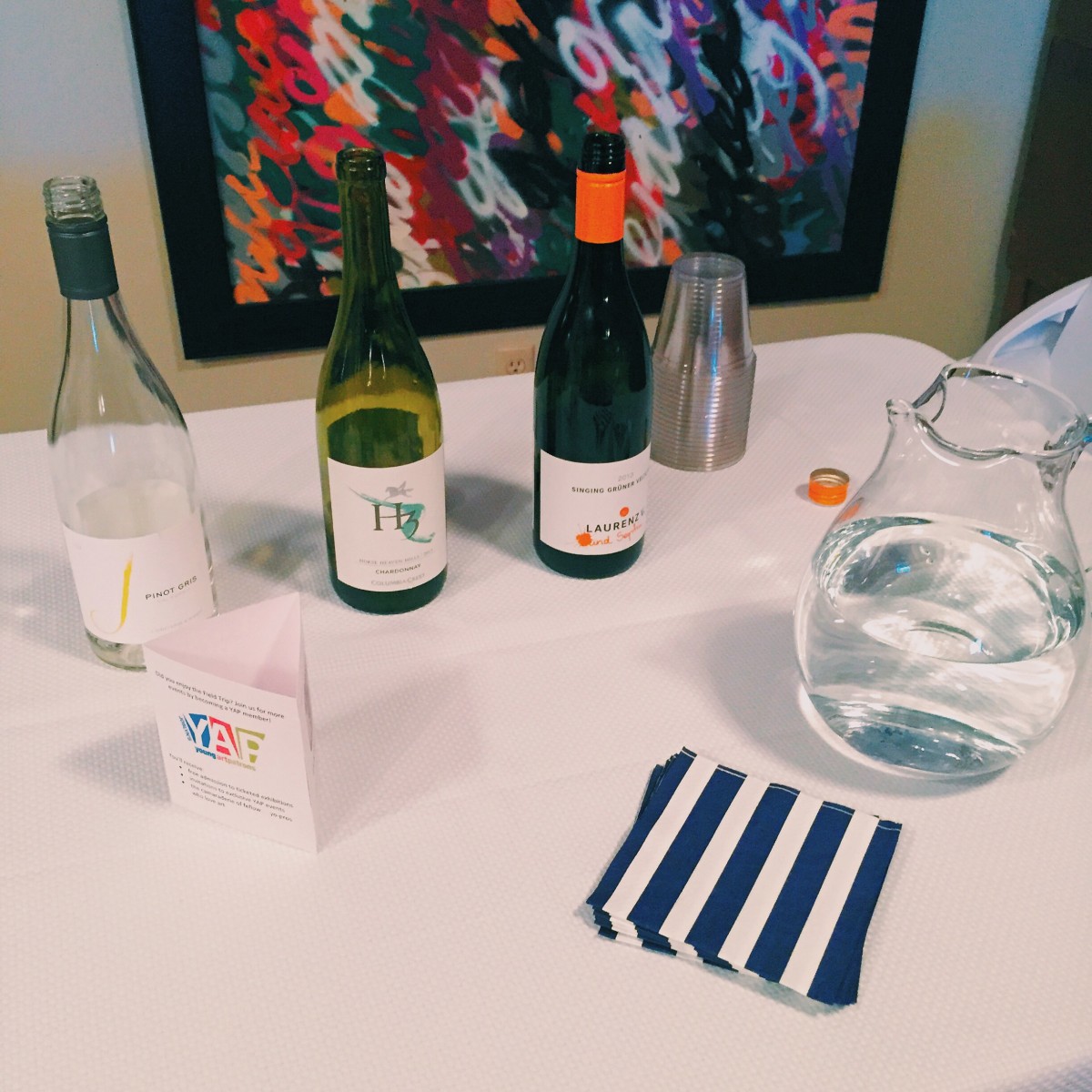 And give us drinks! Like I said, if you haven't joined YAP yet, you need to. 😉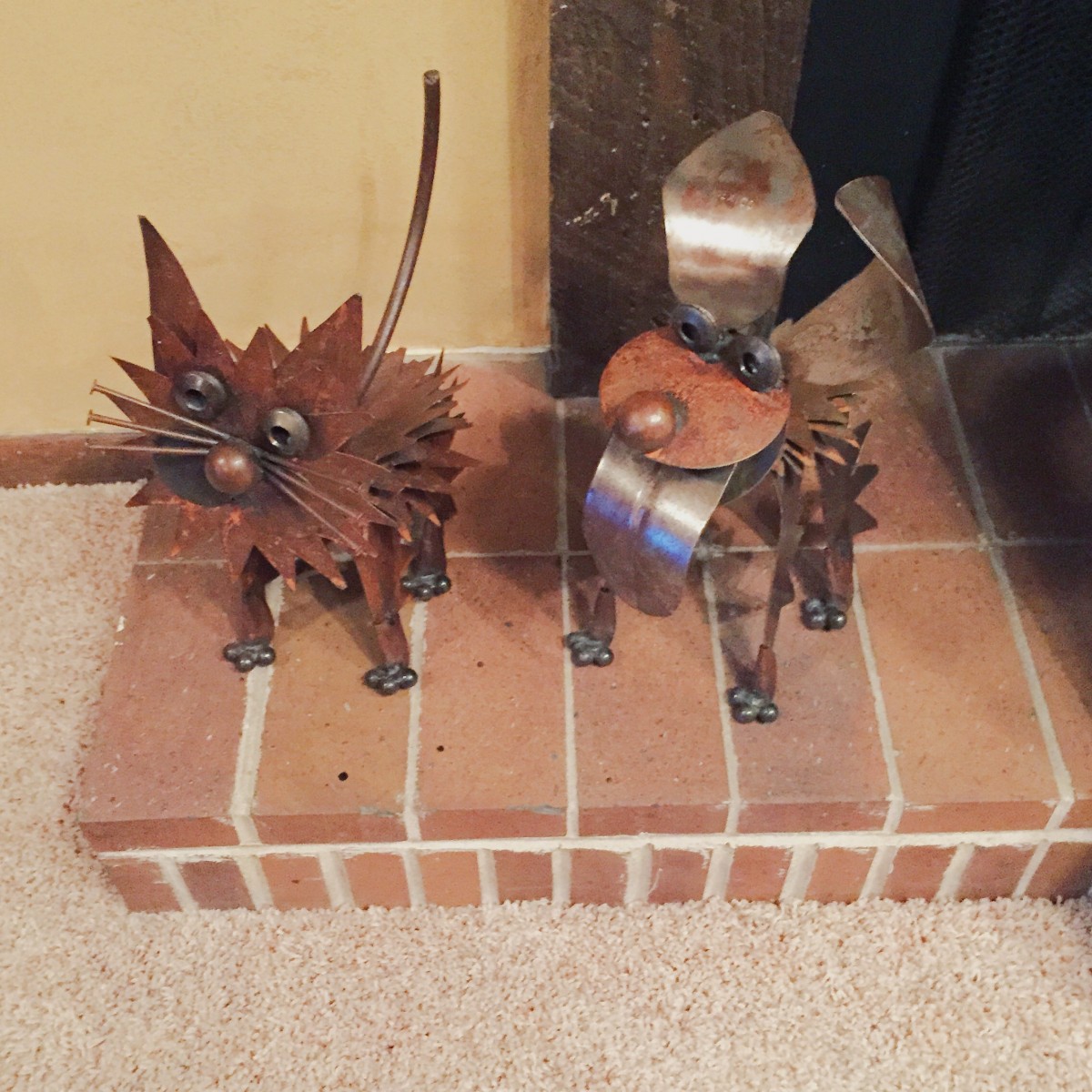 I want to get a cat like this made for our house. I think it looks just like Punkin, if Punkin were made of metal instead of fluff and fur.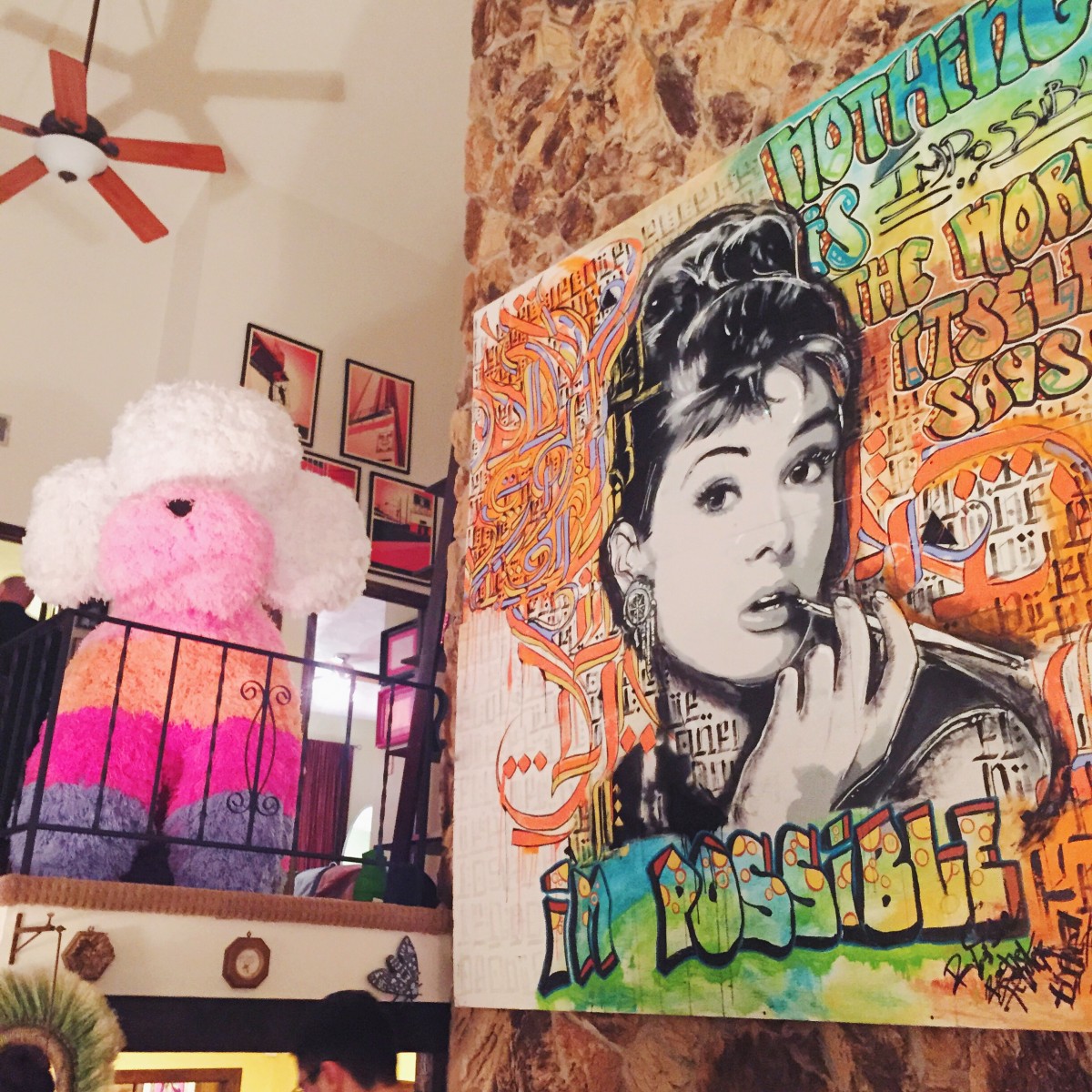 Above their fireplace. And yes, that is a giant dog made of yarn. Their house is awesome.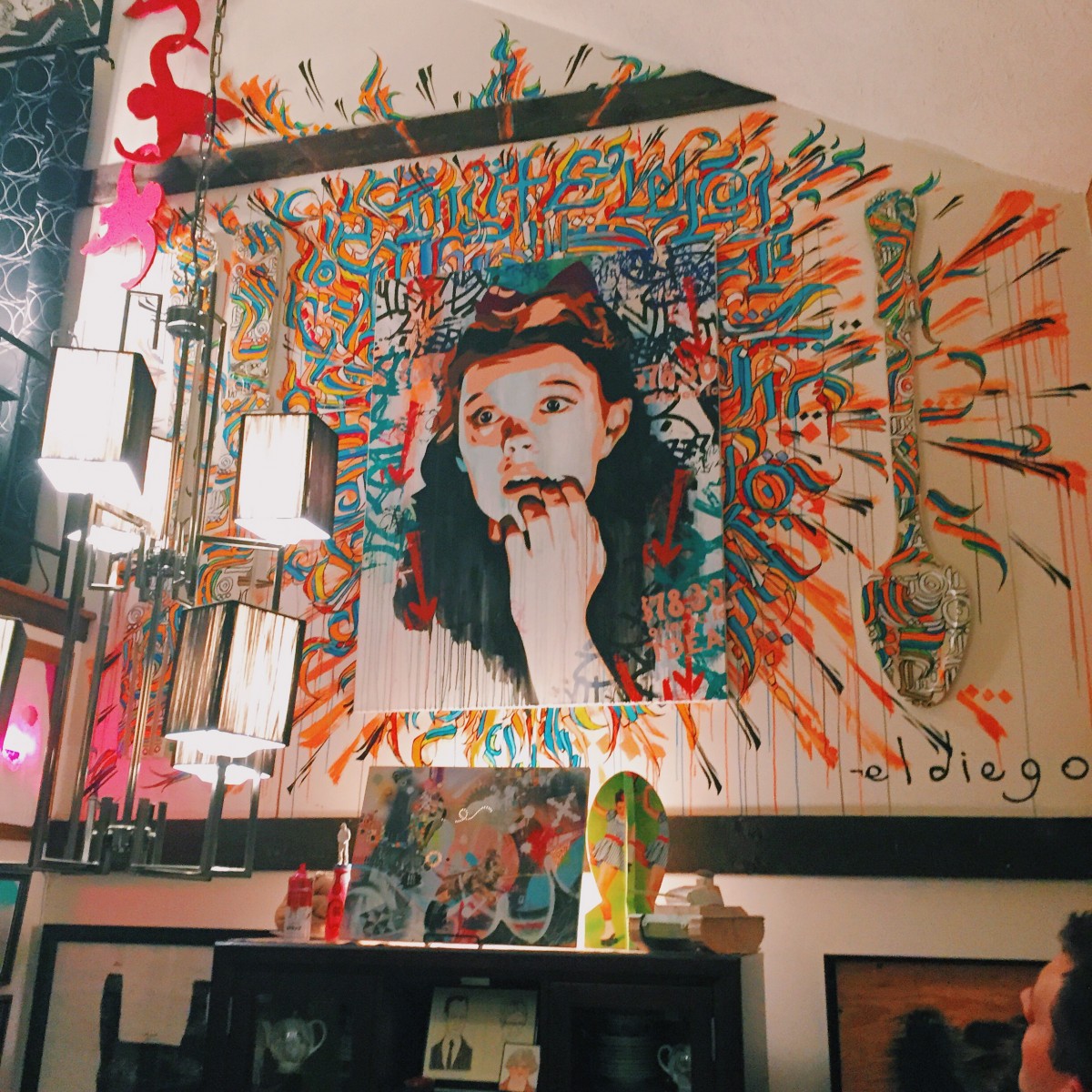 A crazy cool mural they had an artist come in and paint on their wall.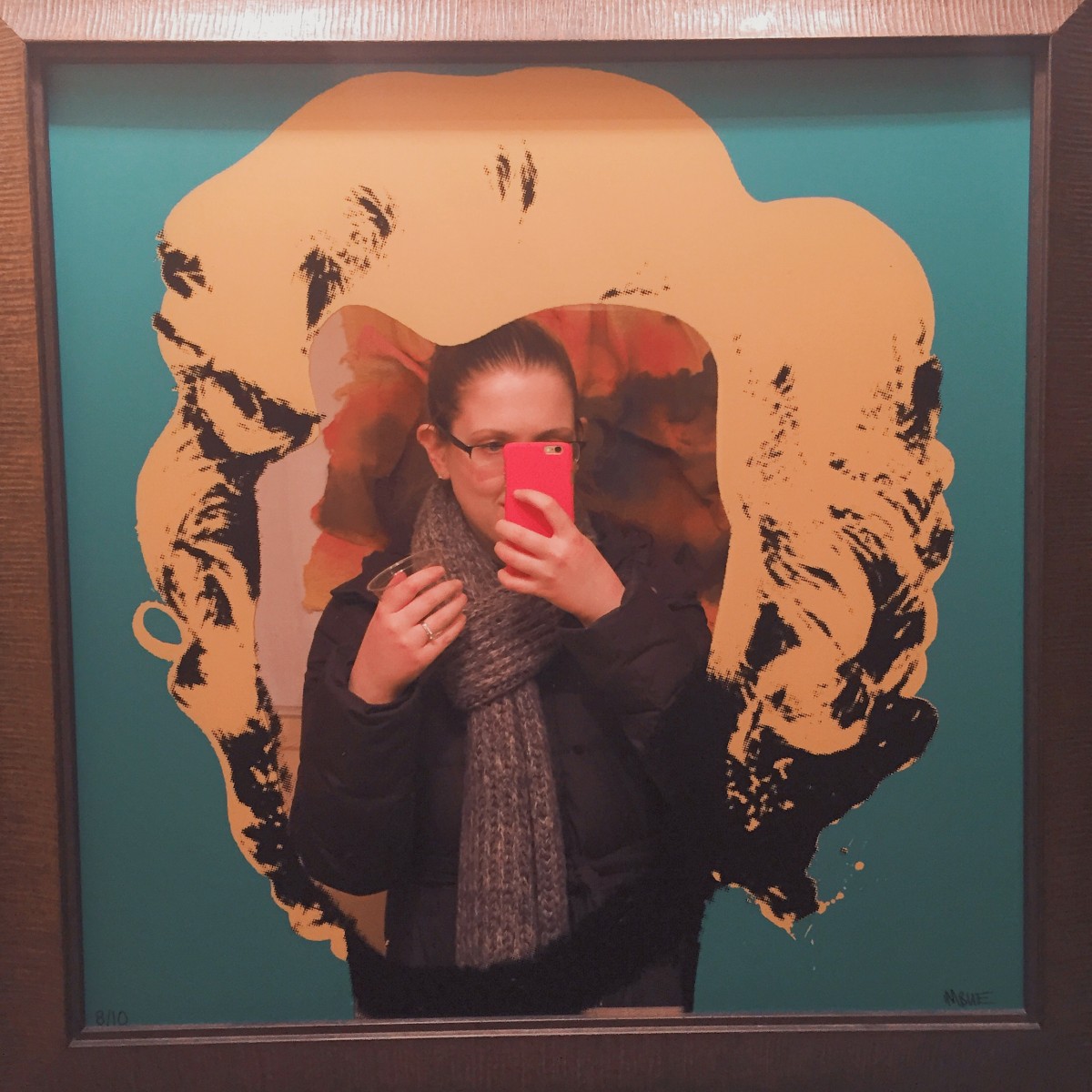 One of their bathroom mirrors. I was in love.
It was such a fun night with good people. It's crazy how Omaha has almost a million residents but it feels like such a small town. It's perfect for me.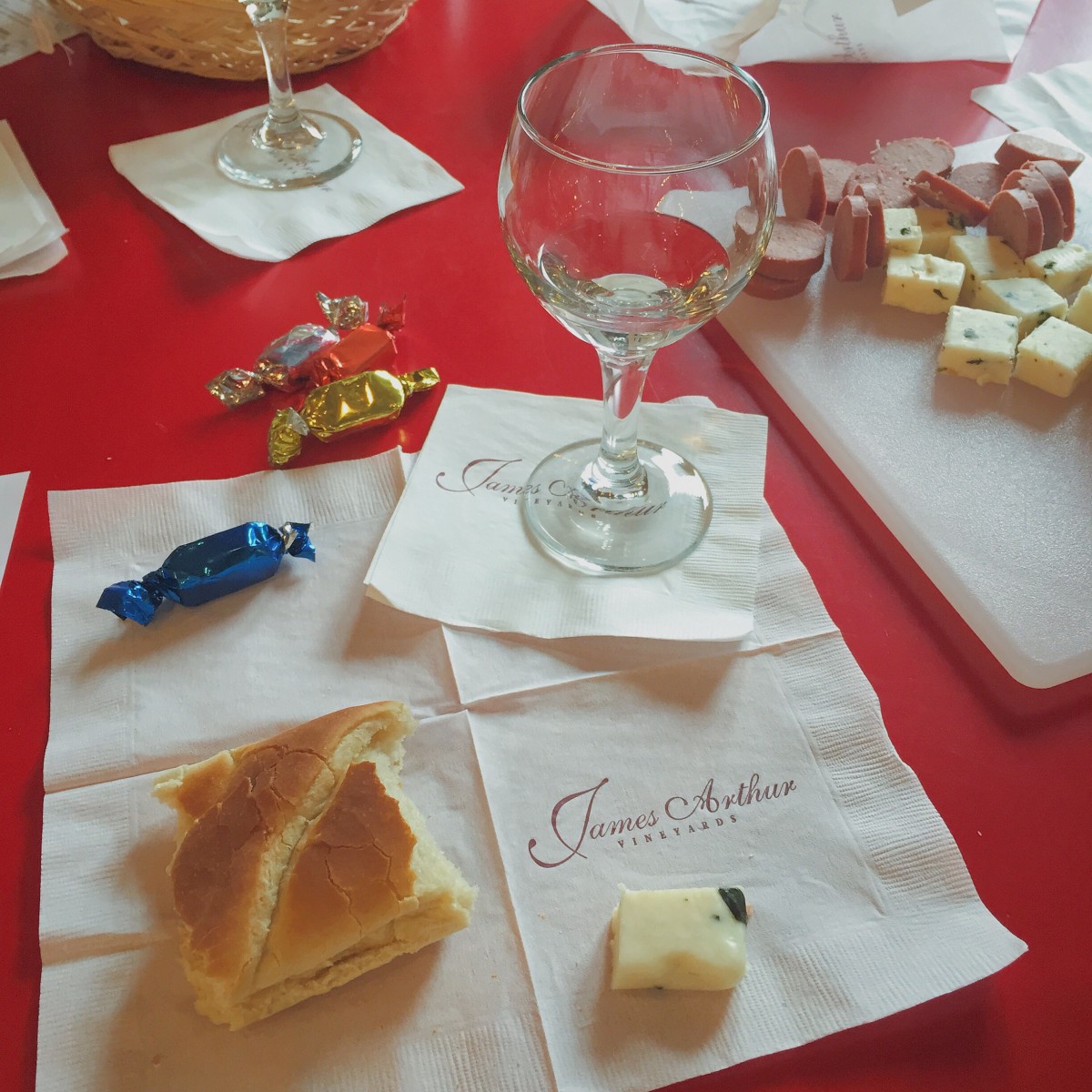 Saturday afternoon I met up with Molly and Erica for a day of wine tasting. We started off at the James Arthur tasting room in Lincoln. I was in love with this spinach artichoke cheese and all the sweet, white wines.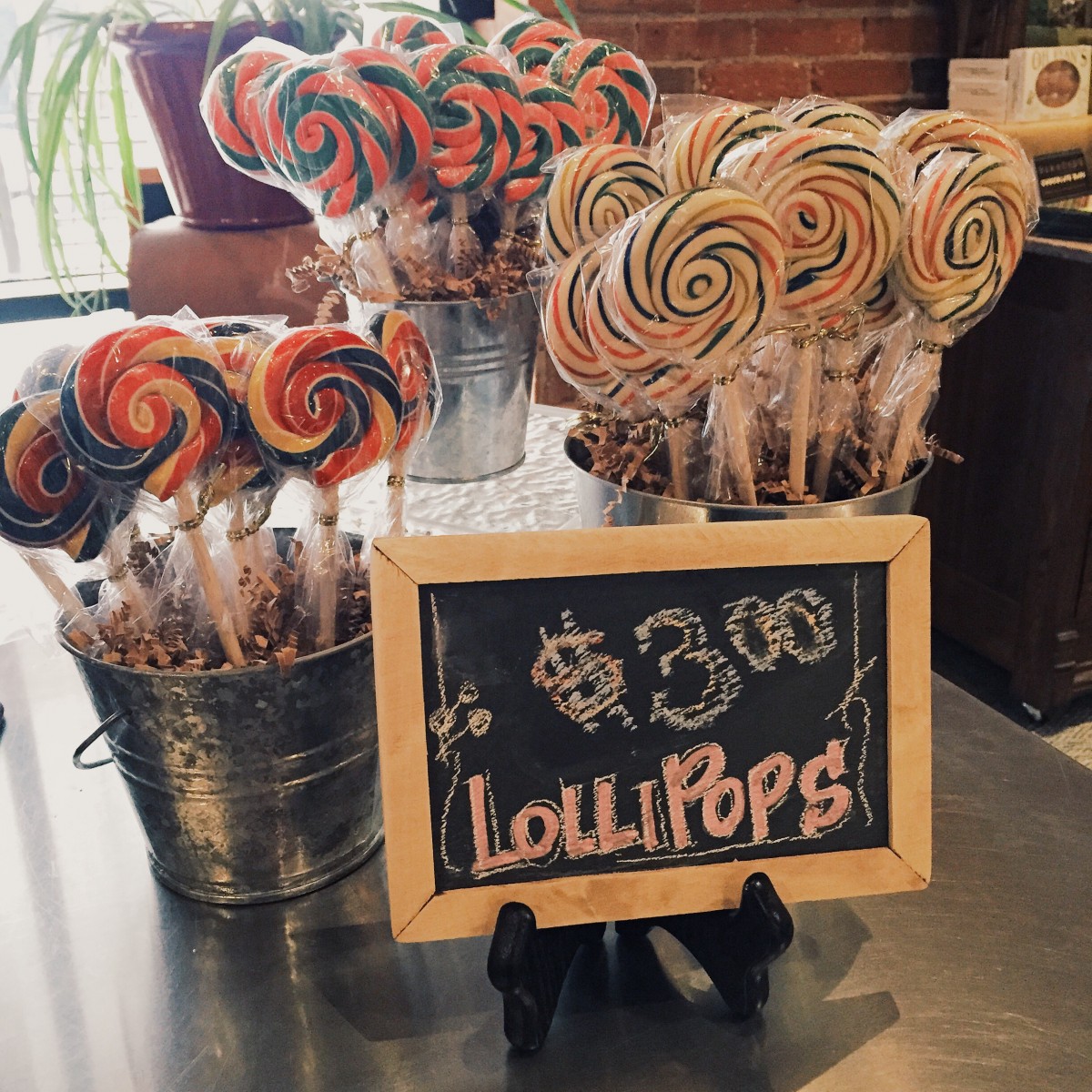 We made a pitstop at a candy store to try some samples and check out all the goodies. I picked up some Hammond's chocolate bars to bring home to Josh.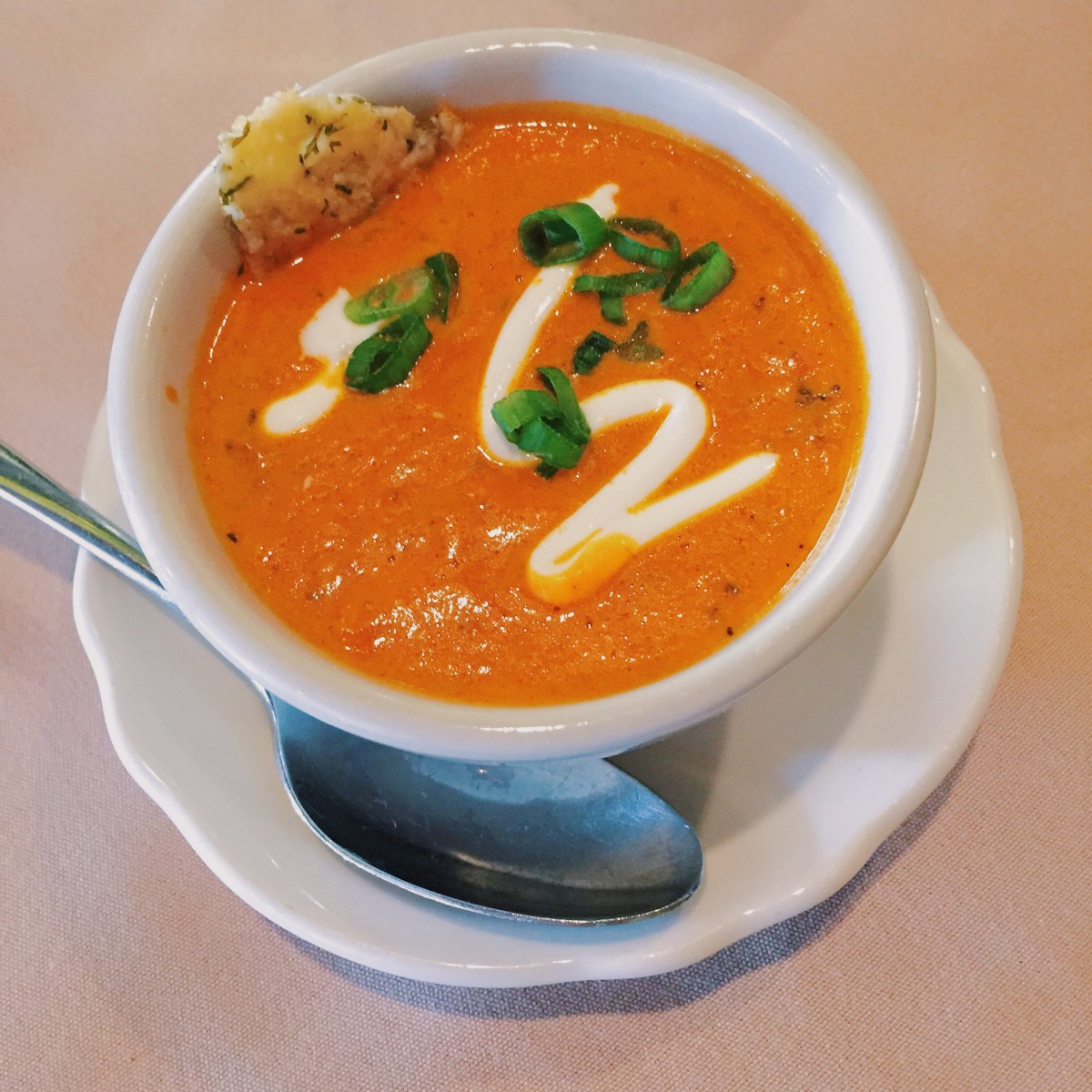 We then headed over to Green Gateau. Molly first recommended Green Gateau to me on my first trip to Lincoln and I've been back multiple times since. It's delicious. I started off with their roasted red pepper soup.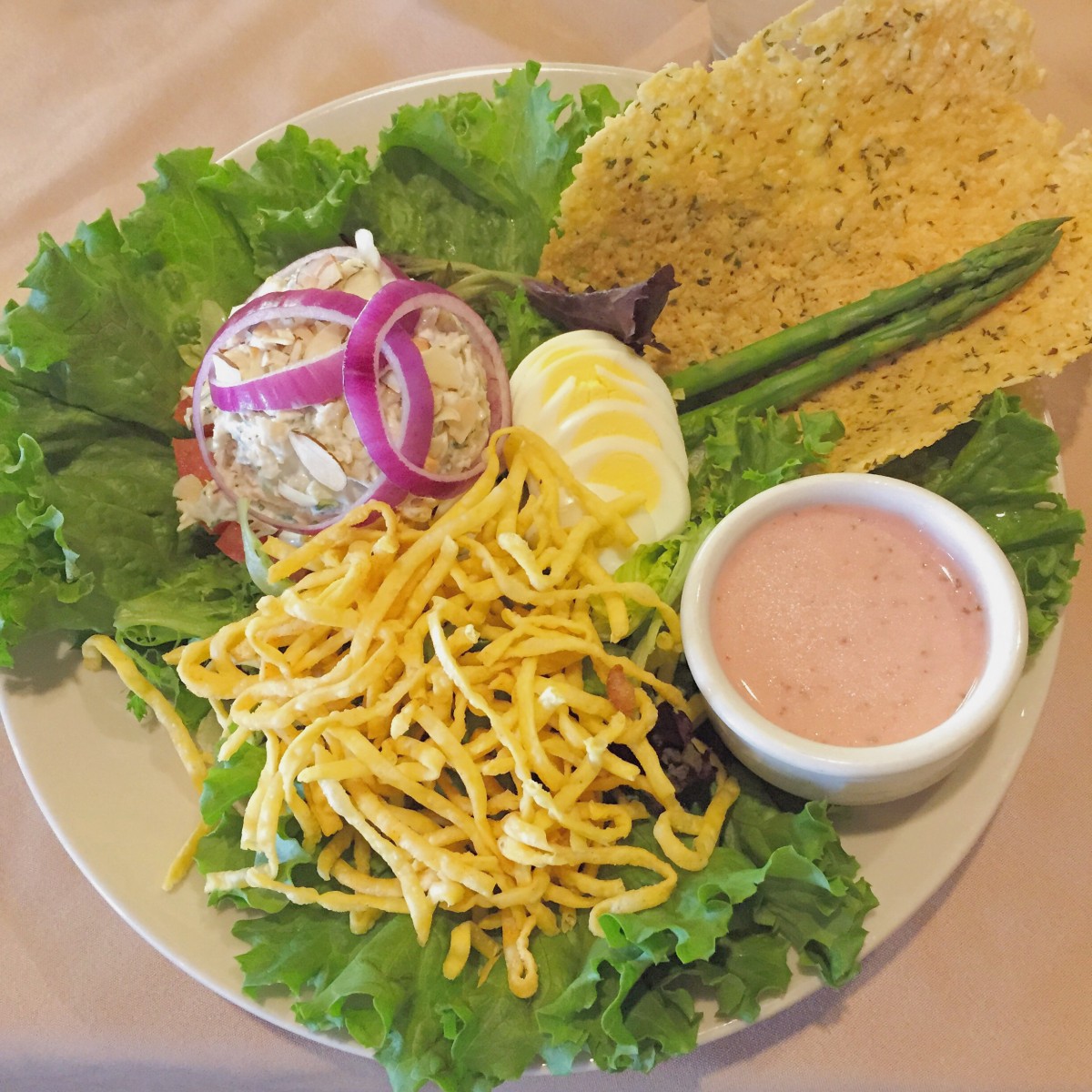 And then moved on to a salad as big as my head. It was delicious, but I felt like I could barely put a dent in it.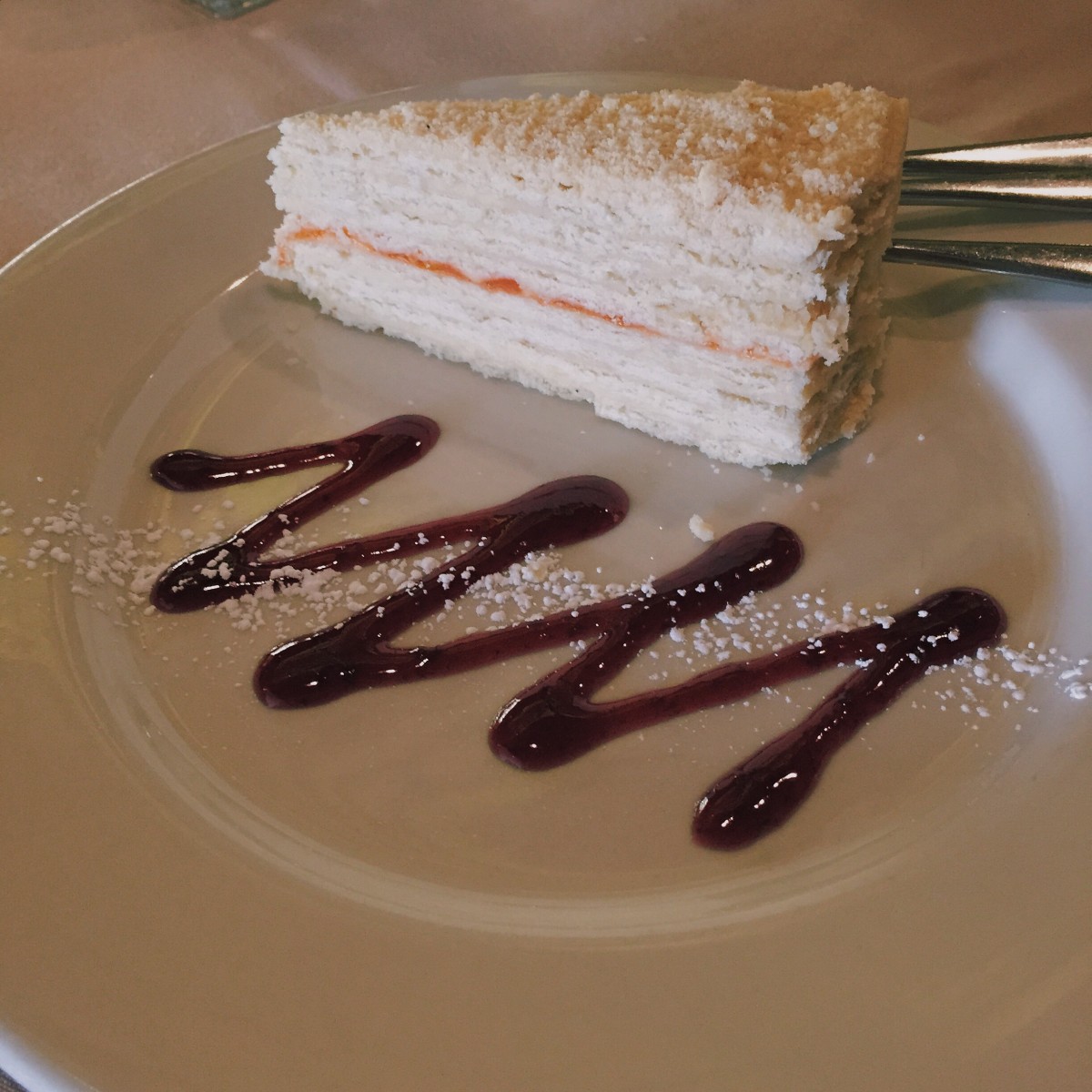 Molly and Erica split a piece of Lithuanian torte. It's the best. They were very sweet to share a bite with me. 😀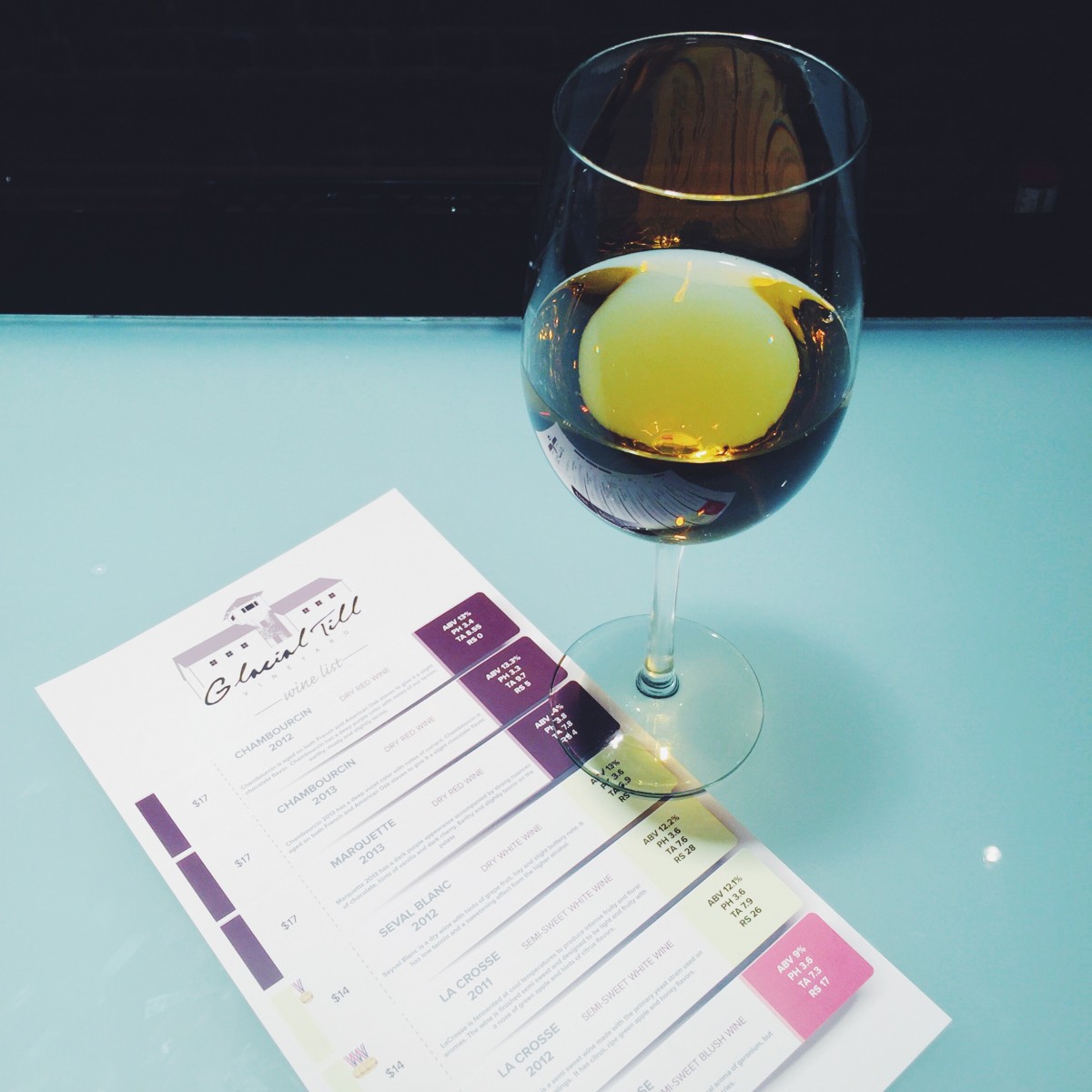 Our last wine stop of the day was Glacial Till. Their Edelweiss wine is incredible and there was a live musician playing who was fantastic.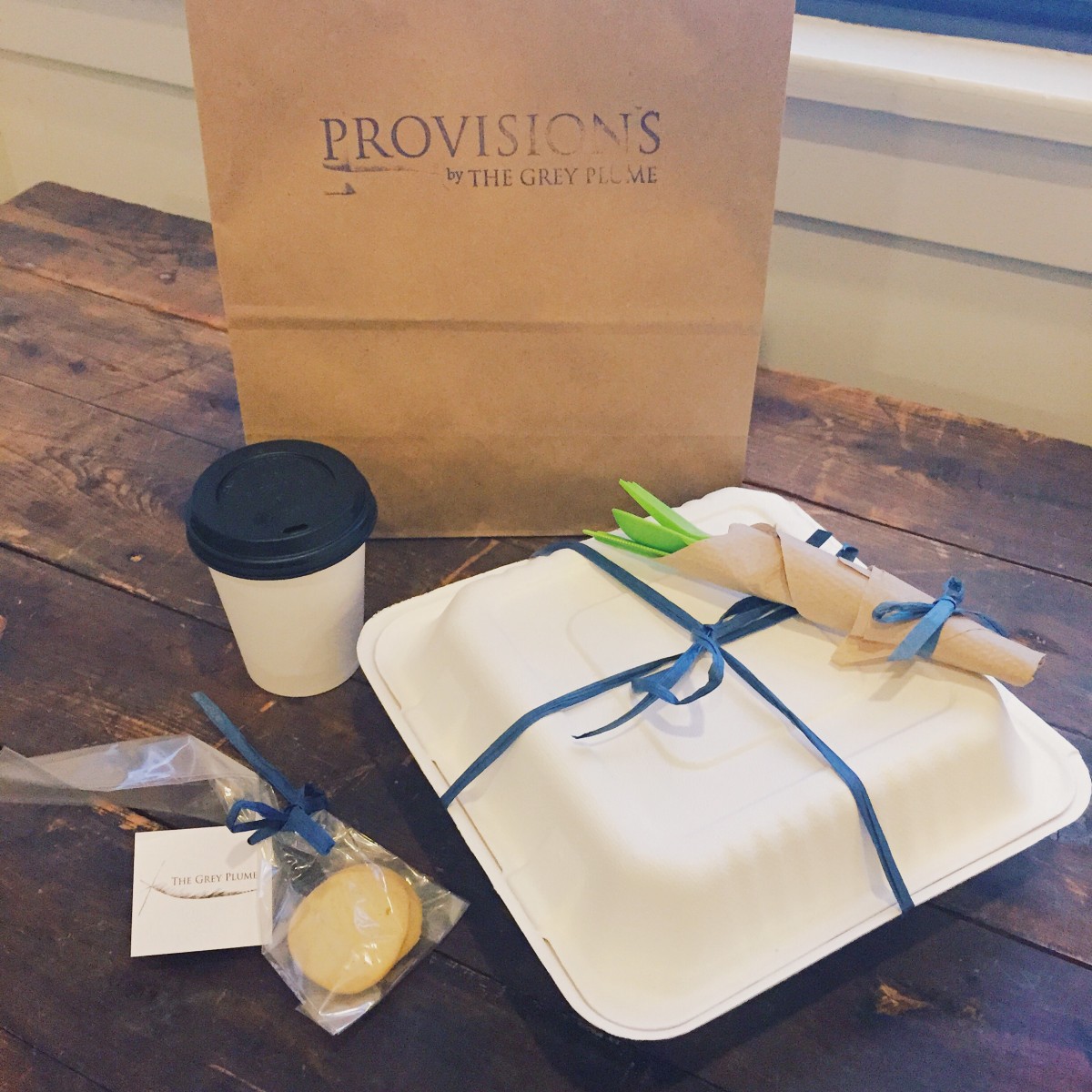 Naturally after a day of eating I had to pick up takeout to do some more eating at home. Josh had an event Saturday night so I got a veggie sandwich and soup from Grey Plume for a lazy night in.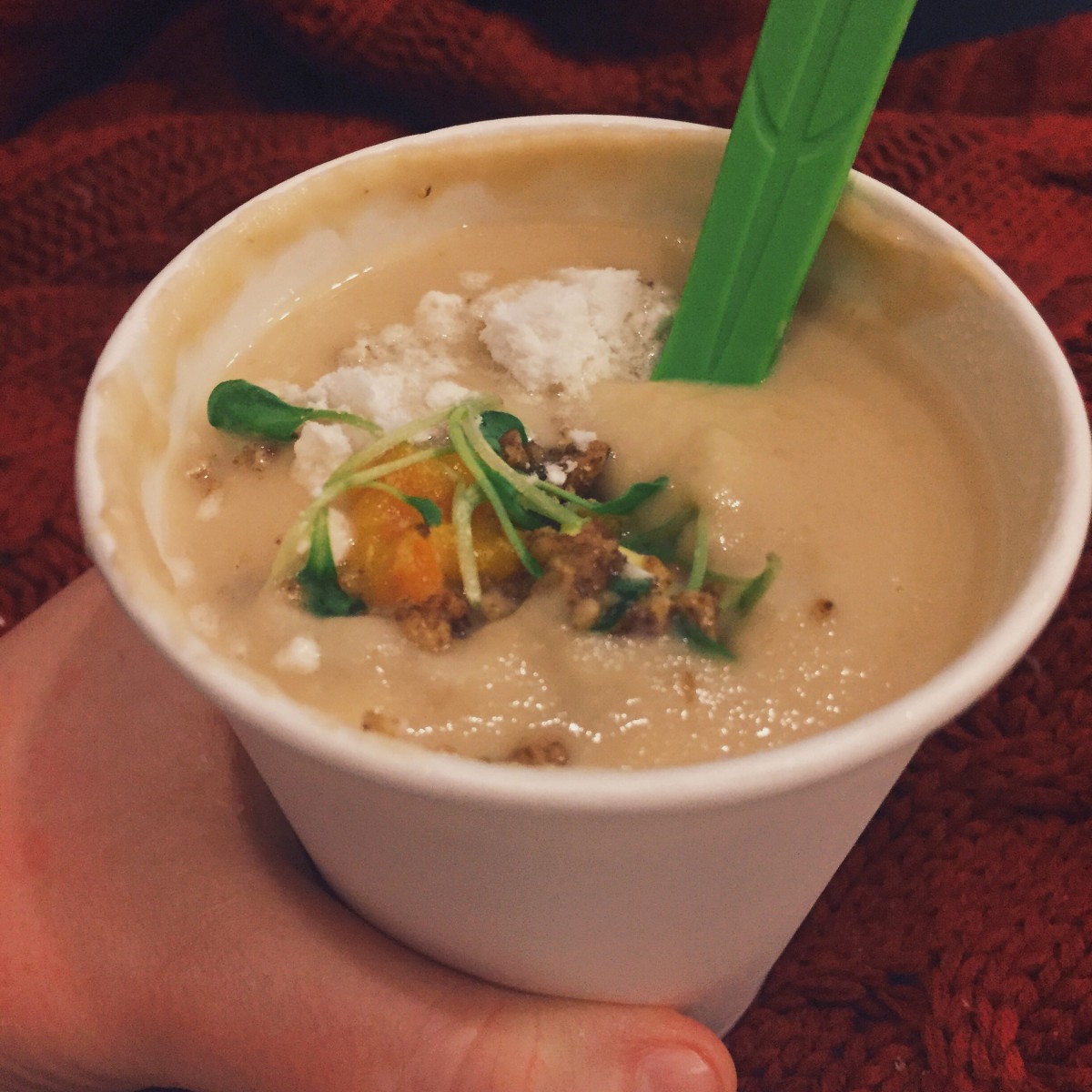 There are no words for this soup. If you're in Omaha, or plan on visiting Omaha, you need to try their soup. Whatever the flavor is, it will be good. I've never been let down. The veggie sandwich was also delicious, as always.
Ready for more eating? I met up with Jordan, Joanna, and Hannah for Sunday brunch at Over Easy. I fell in love with Over Easy the first time I went and have been raving about it to the girls ever since. I was so excited to get to go back!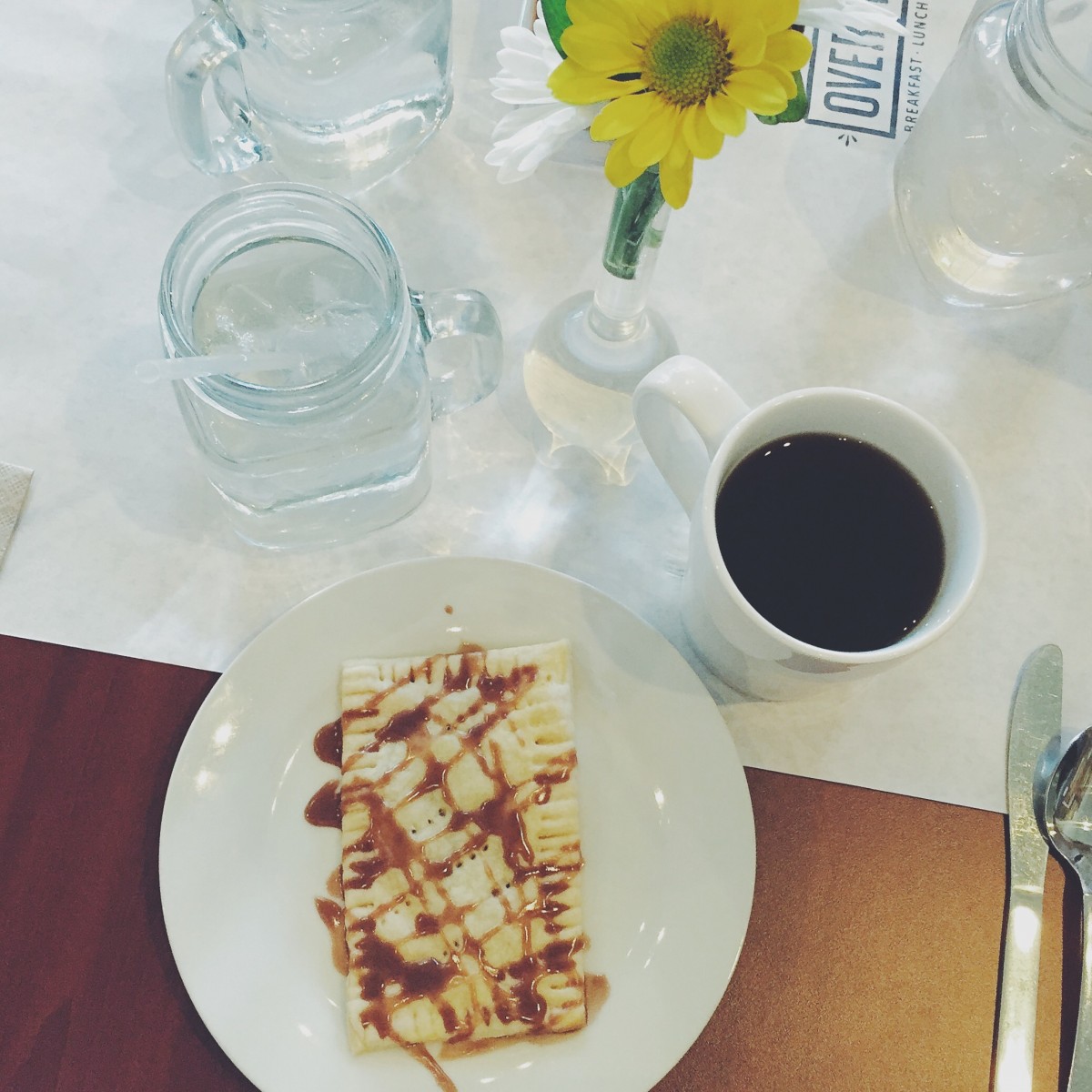 I started off with the best coffee in the world and a Nutella poptart.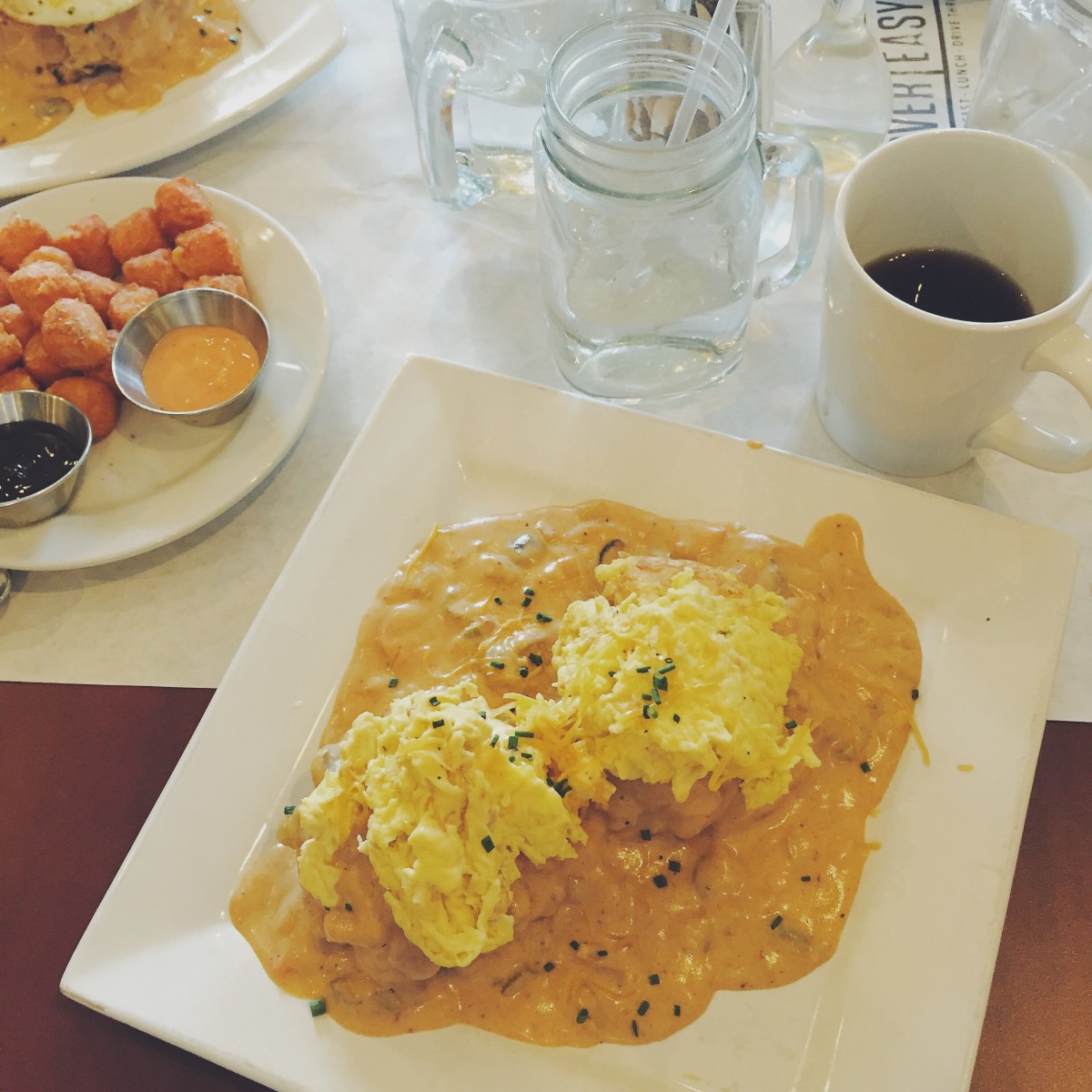 There's a million delicious sounding things on the menu I want to try but I couldn't not get the biscuits with veggie gravy again. It's so good. Over Easy is wonderful to scramble my eggs for me since I don't like runny eggs. They were perfect. I ate one biscuit there and took the second one home for later. It was such a fun morning of good food and girl talk. That stuff is good for the soul.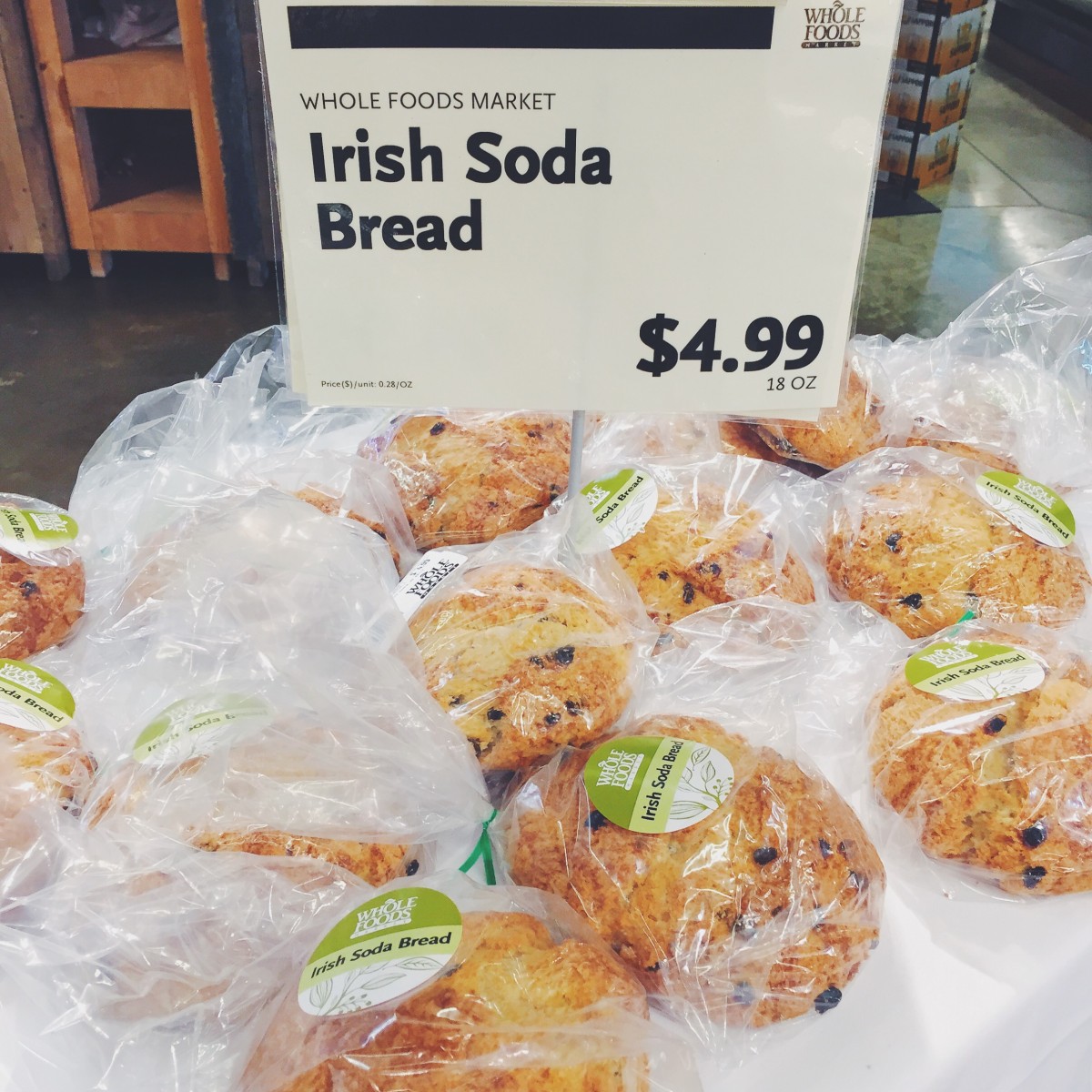 I brought a cinnamon roll home for Josh and after he ate it we headed out to run our weekly errands. I was so excited to see Whole Foods has their Irish soda bread out. It's the best! They make it without caraway, which I was never a fan of.
Is anyone else excited for St. Patrick's Day? It's one of my favorite holidays. Now I just need to find something fun to do to celebrate!
Josh and I ended our Sunday with a trip to Plank with a fellow Junior Leaguer and her husband. They were so incredibly nice, and so much fun. I always get nervous before I meet people for the first time wondering if it's going to be awkward or if it will be hard to find things to talk about. (Because I'm a total introvert that for some reason likes to put myself in lots of extroverted situations.) I shouldn't have worried. Melissa and Zach were easy to talk to and such a fun couple. I hope we get to hang out again soon!
I know I definitely plan on going back to Plank for this chicken mac and cheese. It was phenomenal.
And that was my weekend of eating. I would say I'm cooling it on all the indulgent eats but I'm going out to dinner tonight and tomorrow with girlfriends and then have a week at an all-inclusive resort to look forward to next week. Please say some prayers that I'll still fit into my clothes when I get back!
Questions of the Day: What was the highlight of your weekend? Do you like Irish soda bread? Do you get nervous meeting new people?