This weekend was another awesome one. It was busy from start to finish and so much fun. One weekend the house will get cleaned and I'll leisurely lounge around and catch up on some reading. This was not that weekend.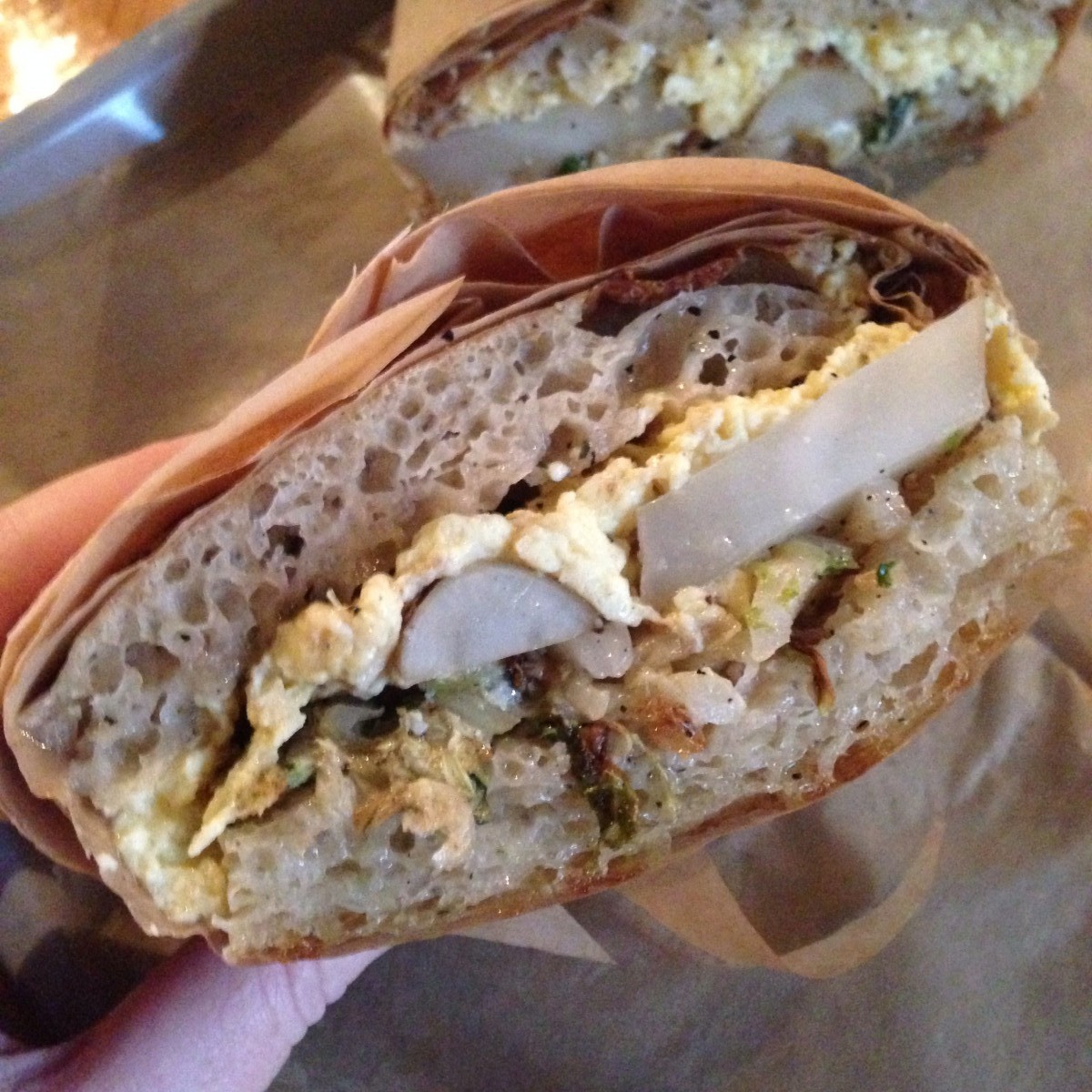 It started off with dinner with my girlfriends at Kitchen Table. Hannah, Joanna, Jordan, and I had so much fun catching up over delicious food. I had an egg sandwich with onion jam and cauliflower. It was so good!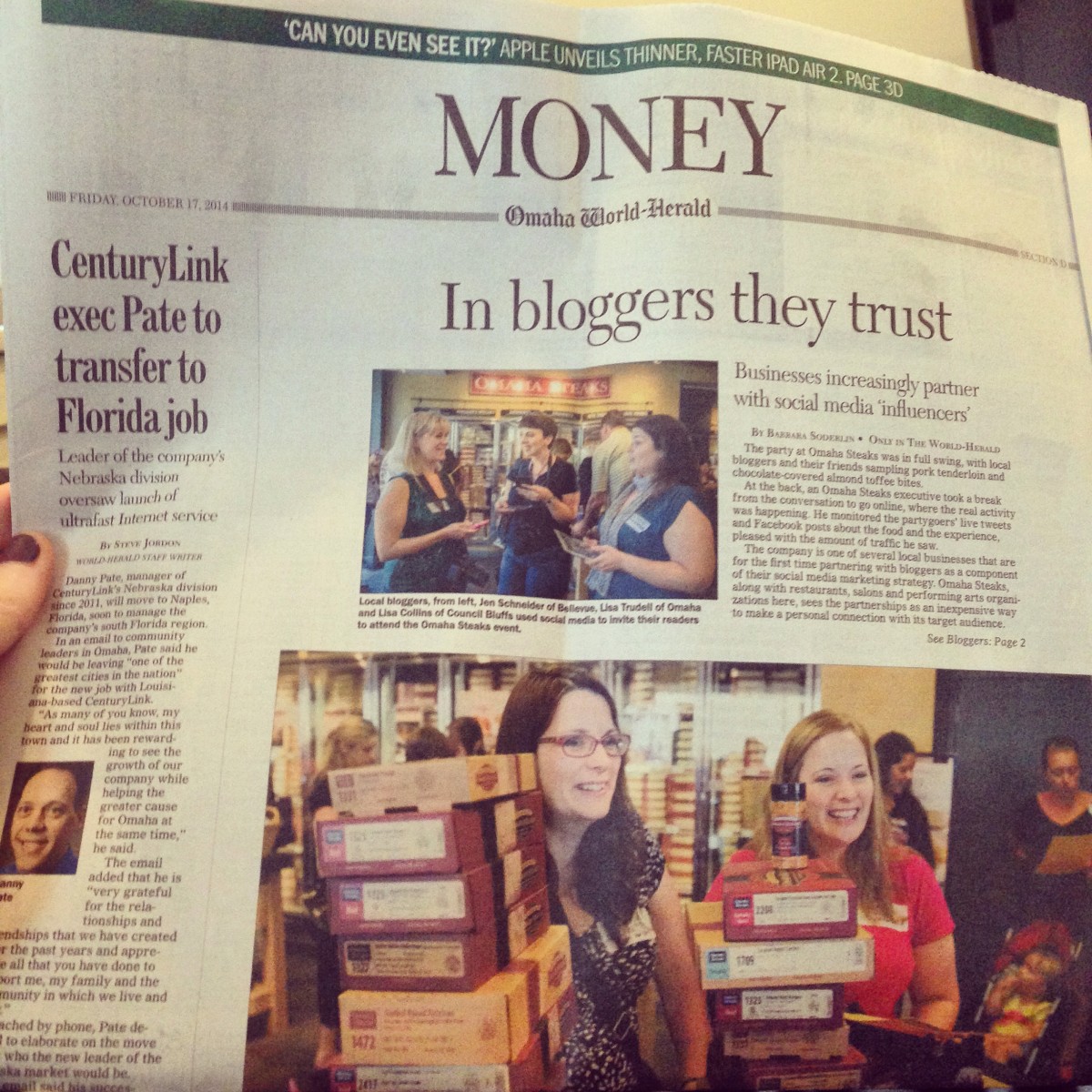 Friday kicked off with Omaha Bloggers being featured on the front page of the Money section of the Omaha World Herald. It amazes me that a group I started a year ago simply to make friends has turned into what it has. I'm excited for more people to hopefully learn about bloggers and what we do.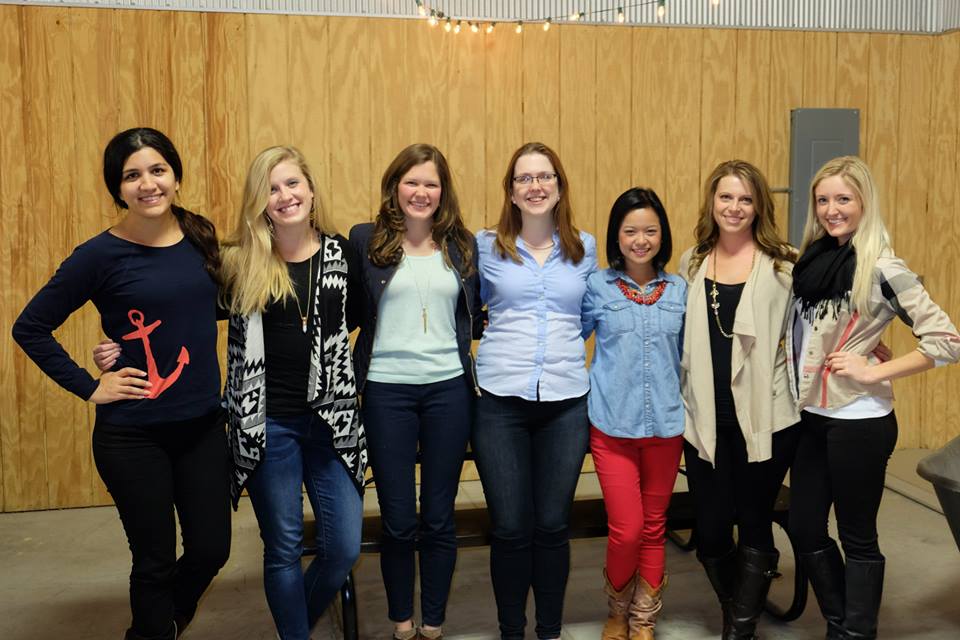 Friday night Josh and I went to Barn Bash. Barn Bash is a Junior League event held in a barn out west that involves a chili cook-off, Bingo, and s'mores.  Here I am with some of the other fabulous New Members.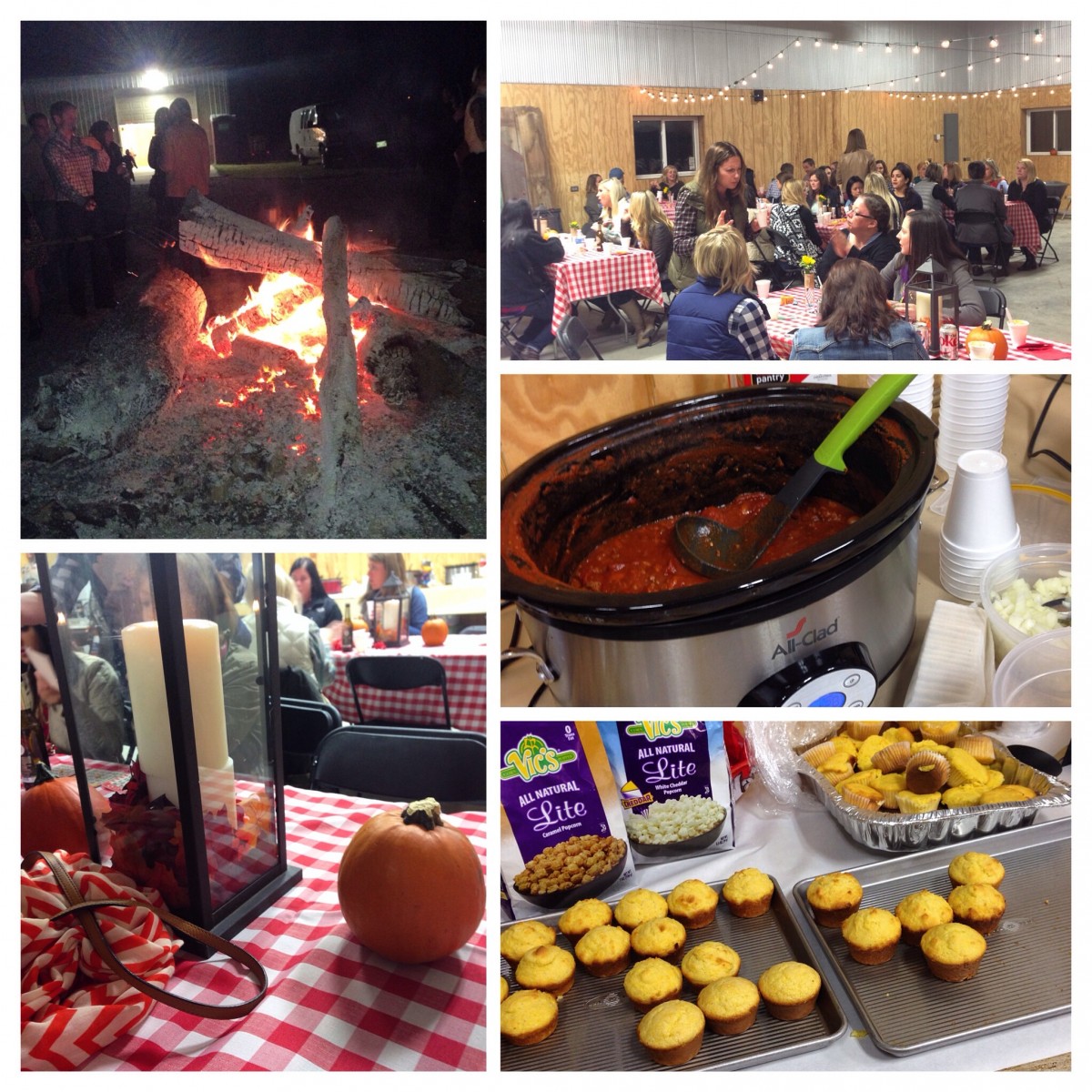 It was such a fun night. The only bummer was there was no vegetarian chili so Josh was left making a dinner out of corn muffins and s'mores. He didn't complain, but I wish I had thought to pack him something. I chowed down on the one chili that was made with ground turkey and thought it was delicious.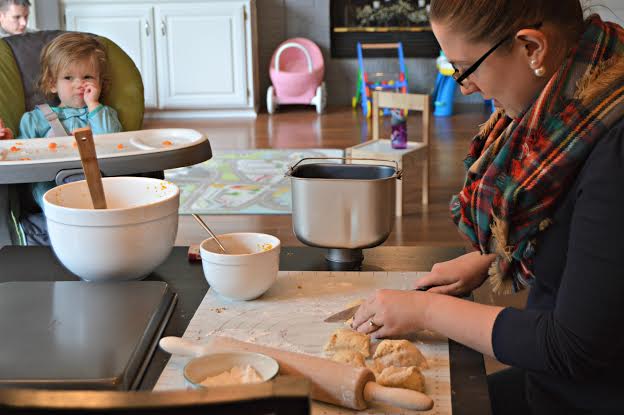 Saturday morning Hannah and I headed over to Joanna's house for the next Three Cooks One Kitchen installment. We made homemade Runzas! I can't wait to share the recipe with you on Thursday. And this may be one of my favorite 3C1K photos ever. 😀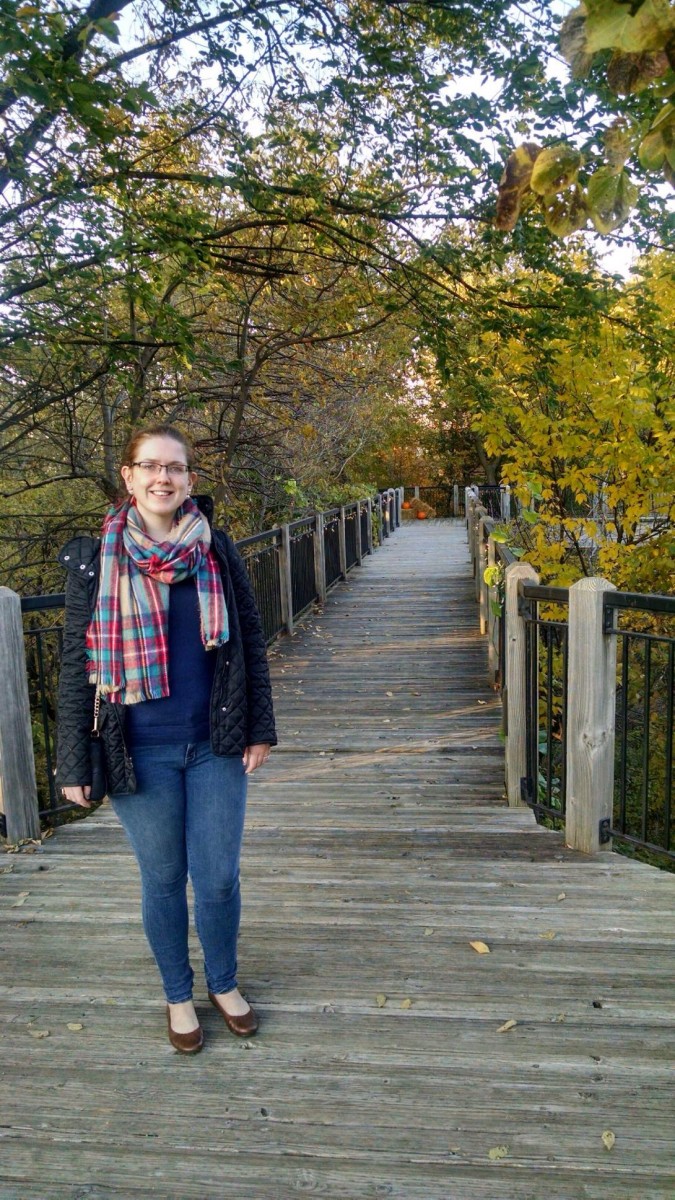 After hanging out with the girls it was time for a date night with Josh! Fontanelle Forest was having a (free!) members' appreciation event that I knew Josh would love as soon as I got the invite. It was a night of beer on the boardwalk! Nebraska has some incredible breweries that all came out to offer tastings of their beers. That plus food and live entertainment added up to one incredible evening.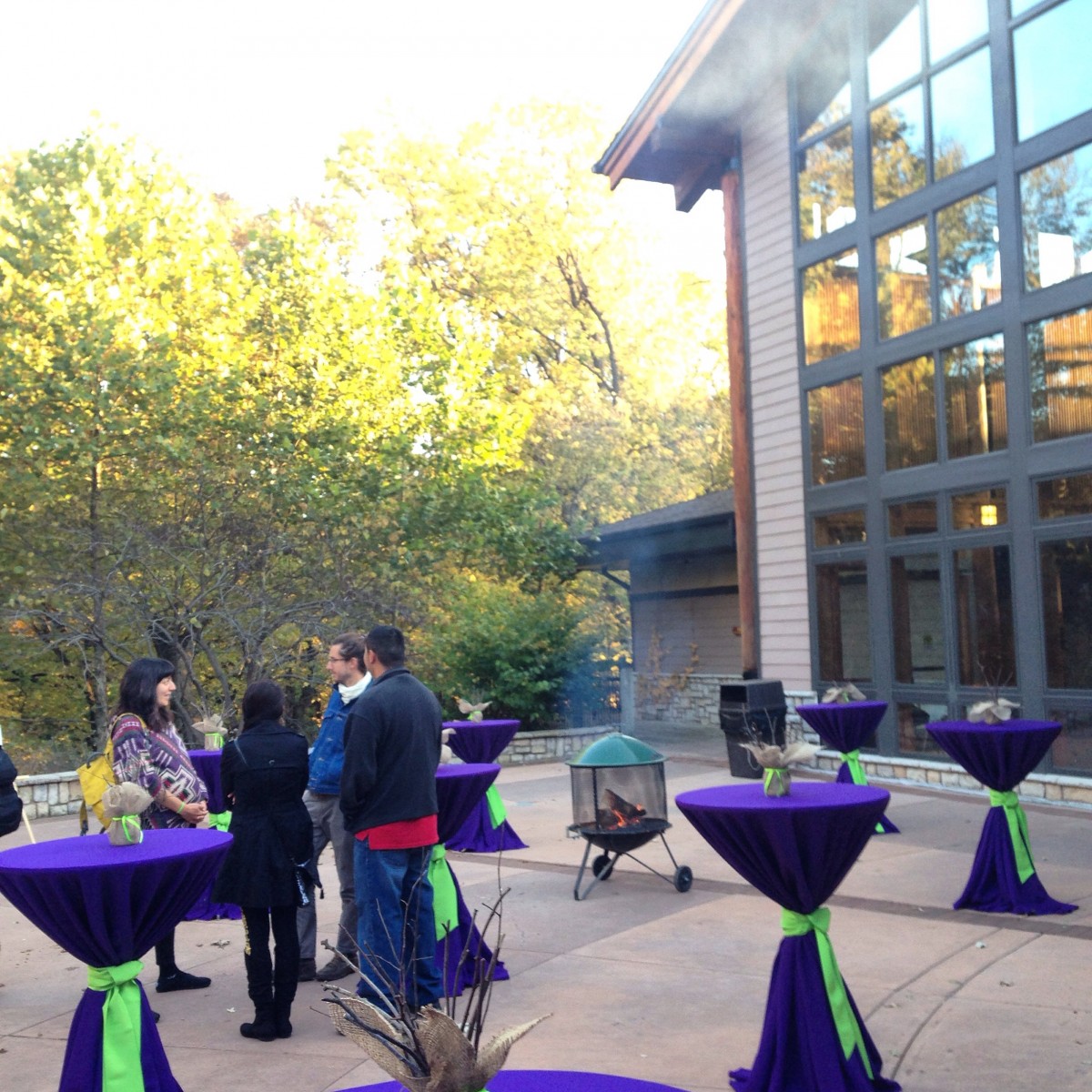 The setup was so cute. And the weather was perfect for a night outside.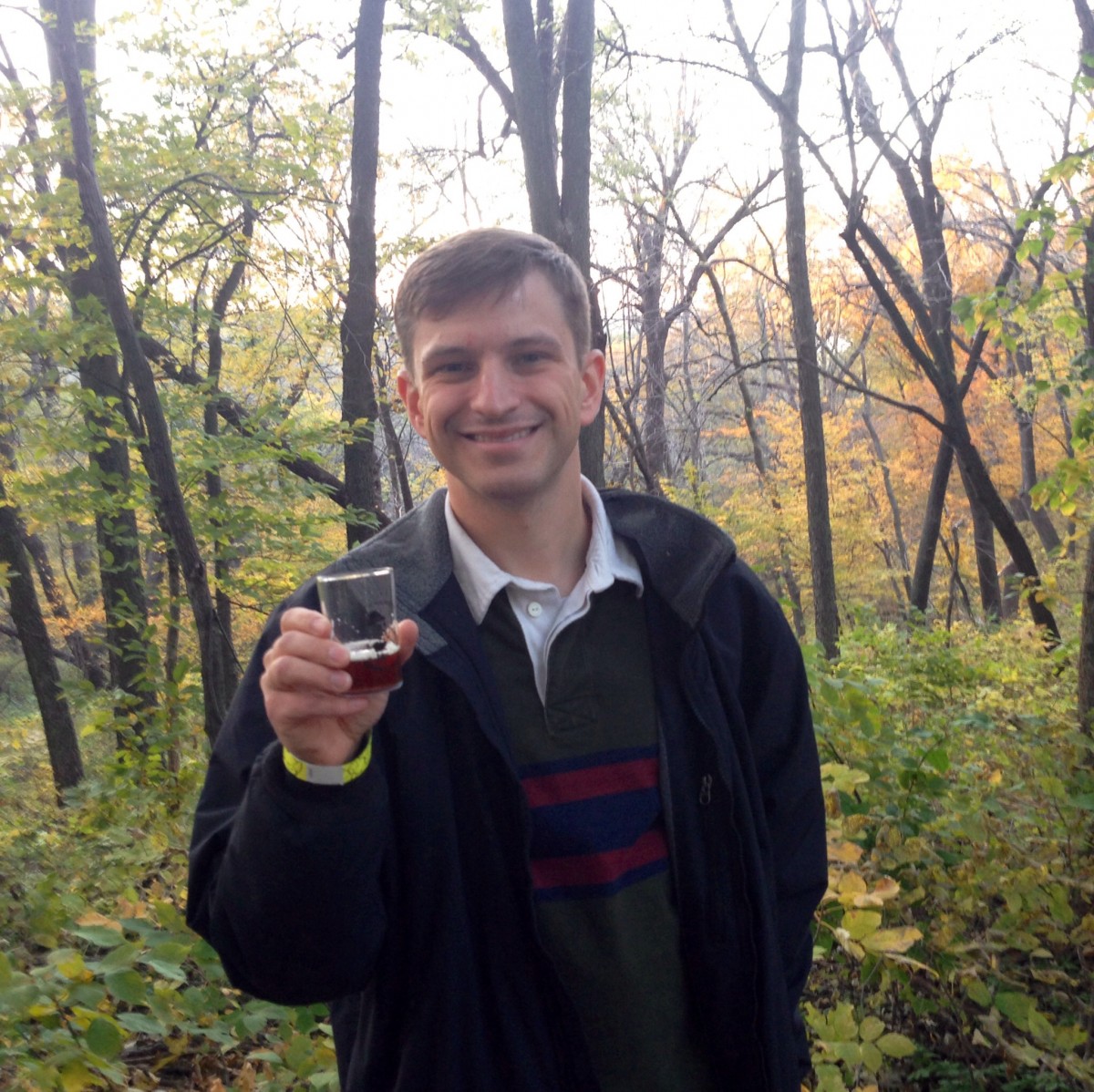 My hot date. 😀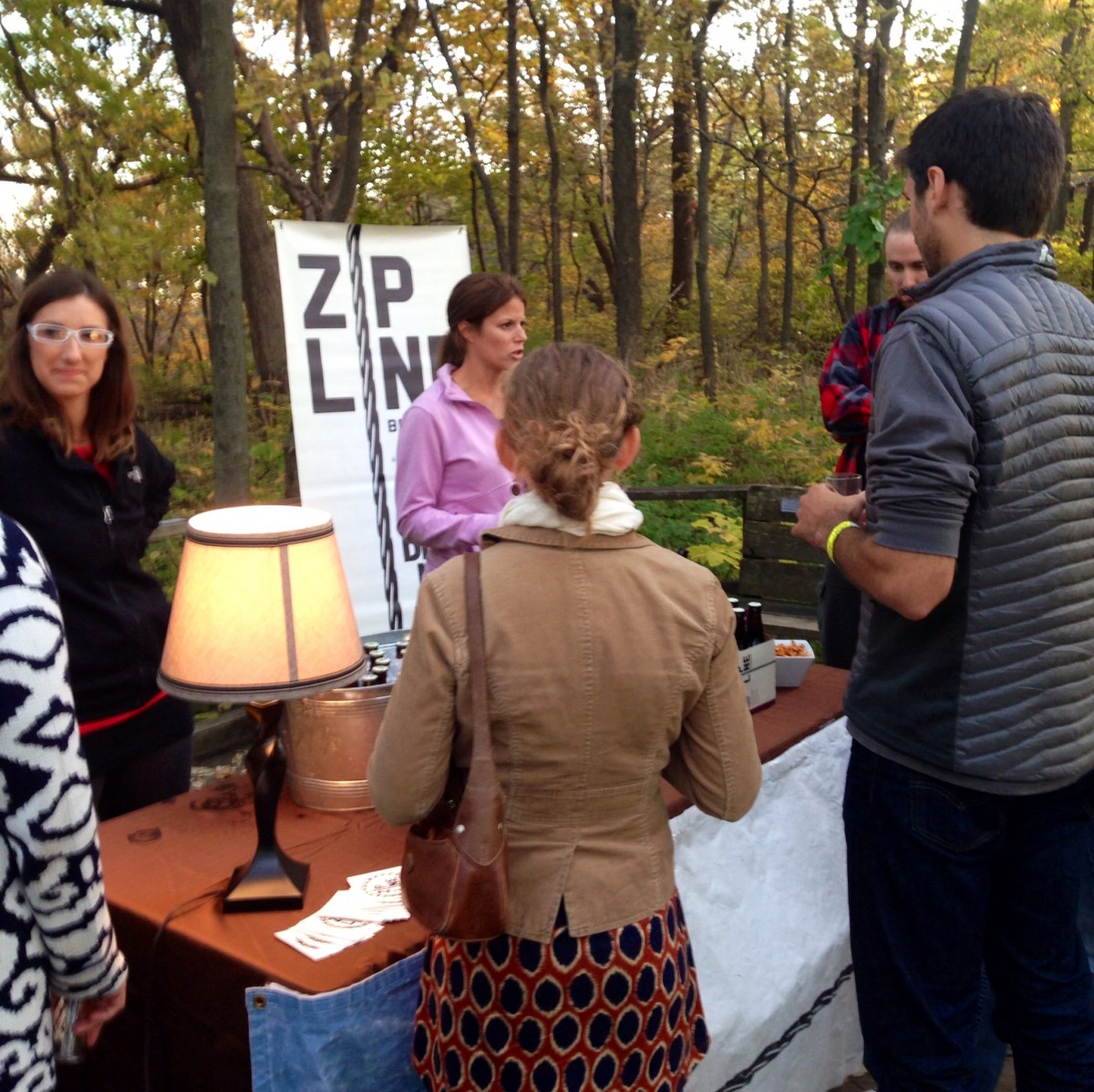 There were stations set up throughout the forest. It was so much fun wandering to them all. The vendors were very generous with their samples and were allowing guests to stop back as much as they liked for more.
I'm not a beer drinker, so Josh made out like a king at this. I'd get a sample of whatever one he wanted and then just handed it off to him to double fist.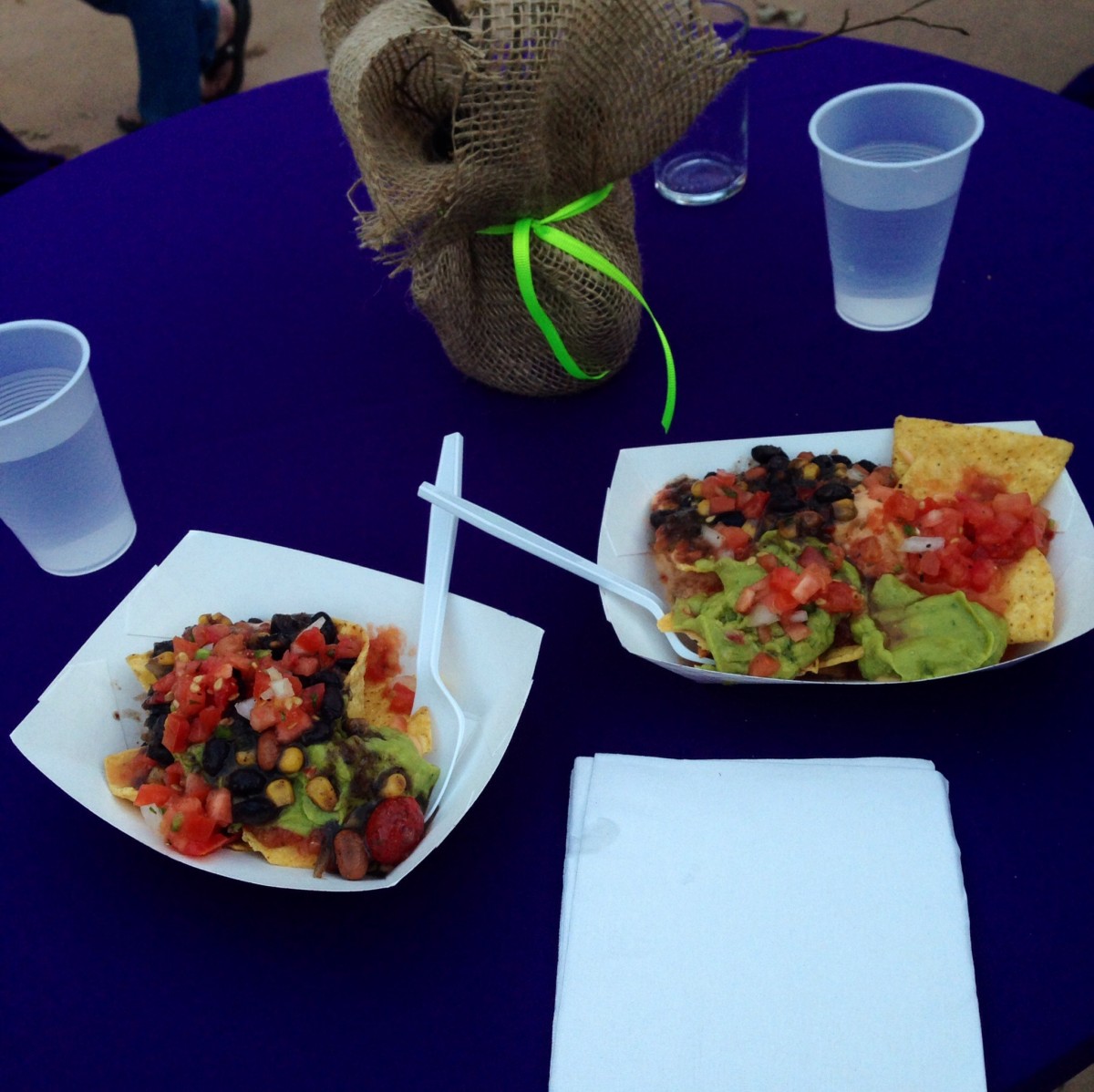 Don't feel too bad for me though, I got to enjoy nachos from the nacho bar!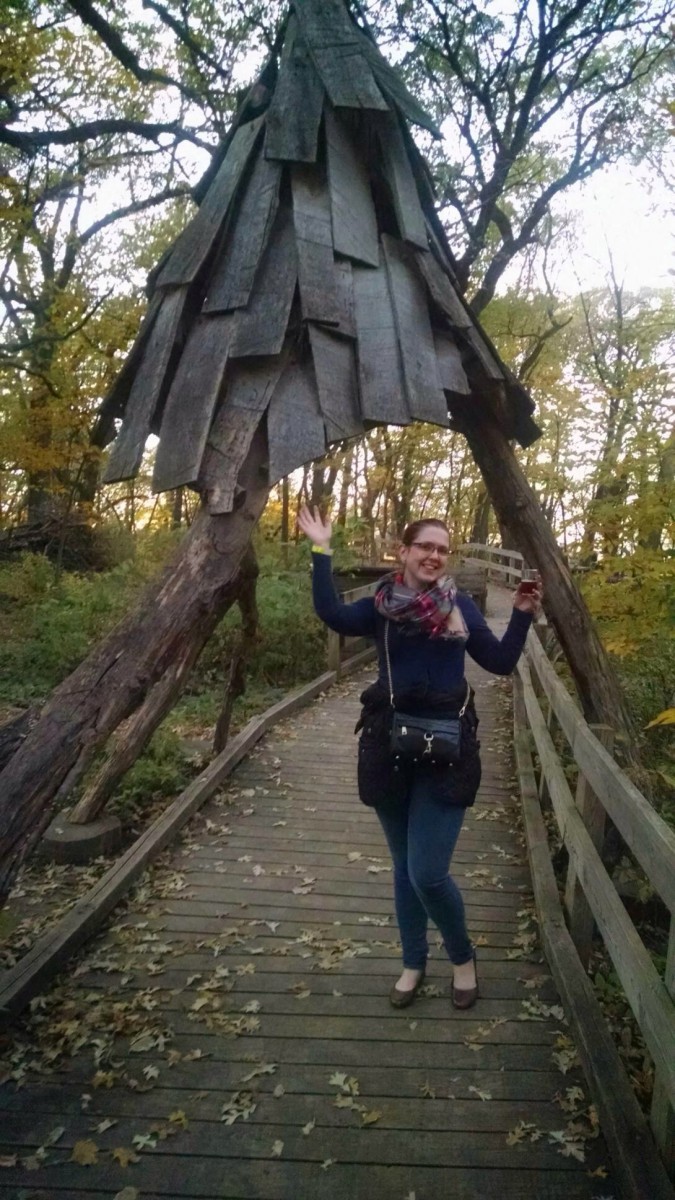 Me posing with a beer I wasn't drinking.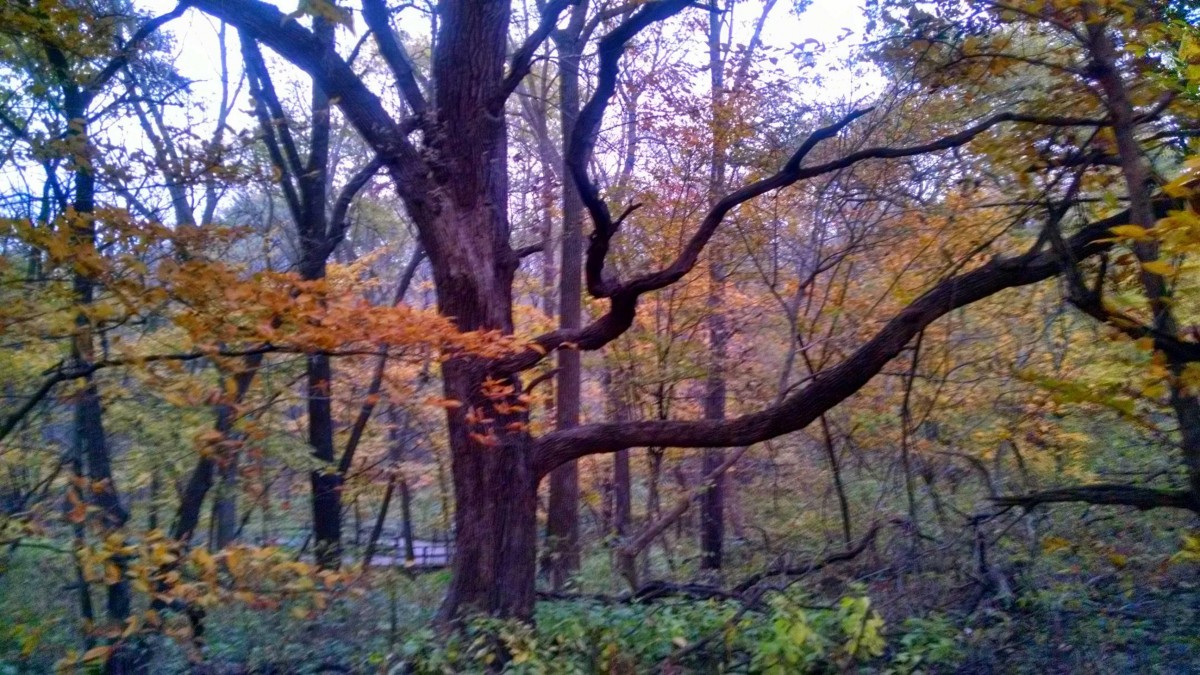 The forest was so beautiful. Look at all those fall colors! It was a perfect night where my heart felt so full and happy. In the busy world we live in it was nice to have a chance to slow down and enjoy time with my favorite person. I love how much I love spending time with Josh, and how much fun we have together. I hope that never changes.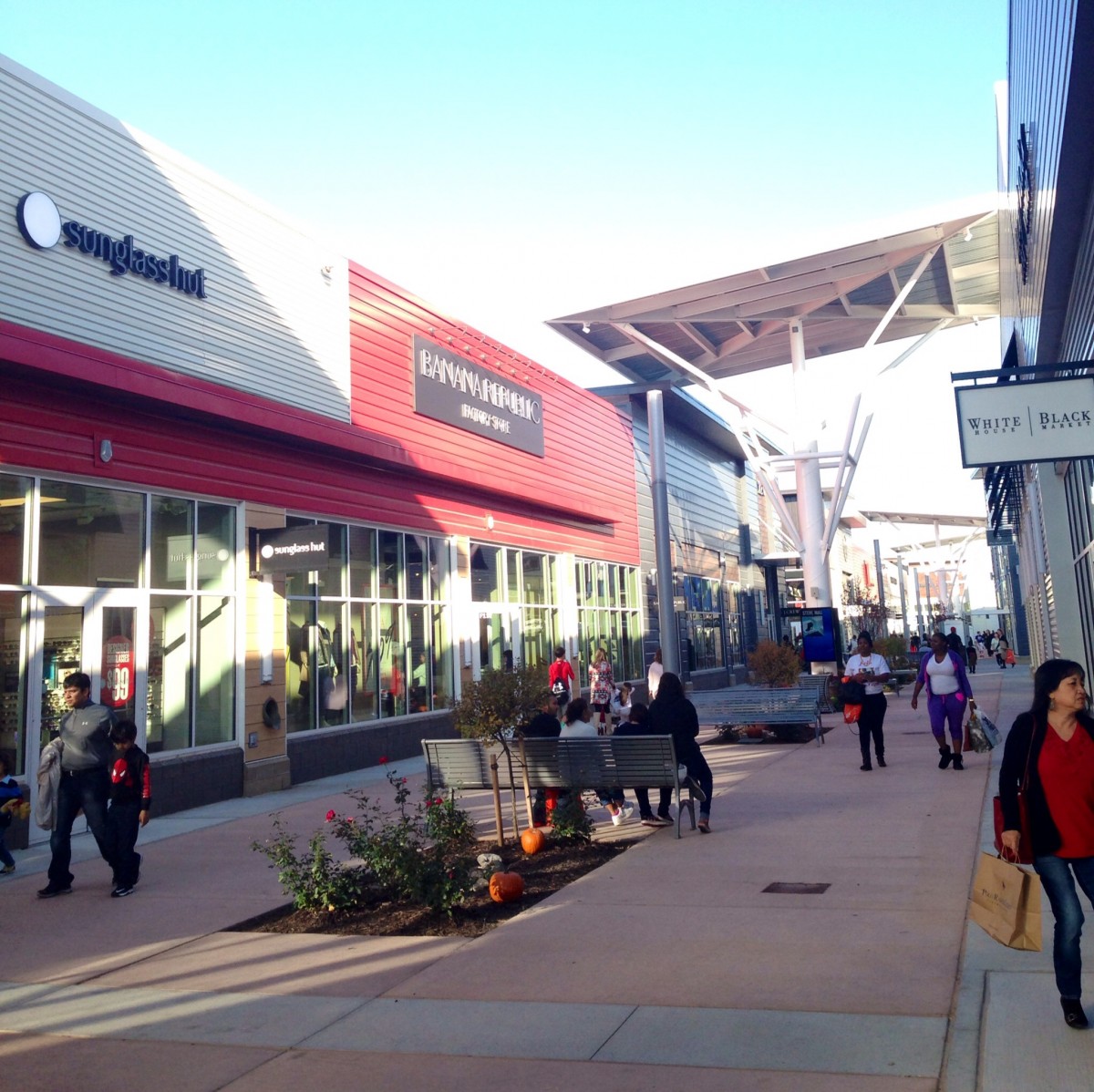 Sunday after a Zumba class that killed me (in the best possible way!), I met up with Hannah and Joanna at the Nebraska Crossing Outlets for some fall shopping.
I picked up this cute chambray shirt at Brooks Brothers. I'm still on a quest for the perfect black pants to wear with it, but at least I got one part of the outfit down.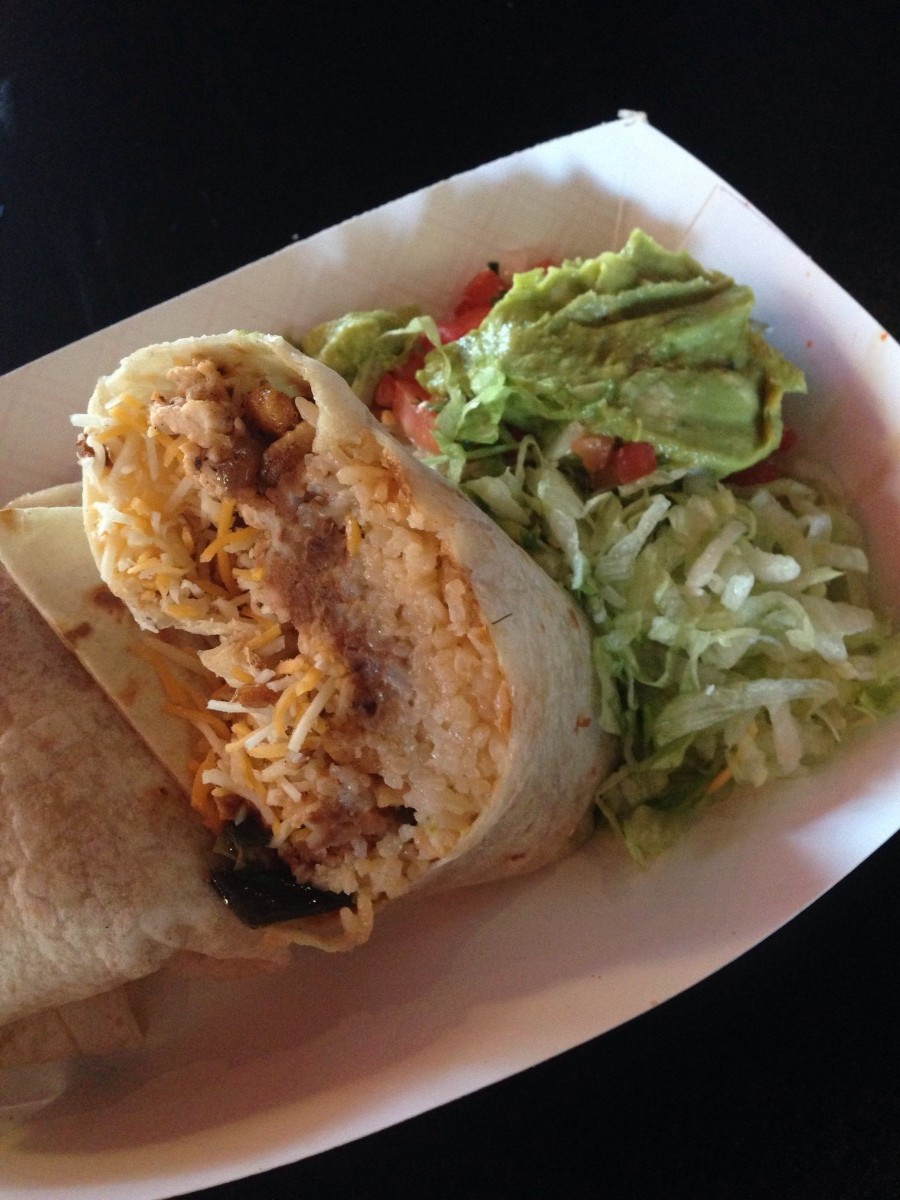 An afternoon of shopping ended with dinner at Voodoo Taco. It was delicious and the guacamole rocked my world. After dinner I headed home and relaxed with Josh before getting ready for the week.
Questions of the Day: What was the highlight of your weekend?  Are you a beer fan? Have you ever been featured on the news or in a newspaper?