It's time for December's Three Cooks One Kitchen! This is a special one that involves a giveaway at the end so make sure to read on!
In case you aren't familiar Three Cooks One Kitchen is a monthly cooking installment Joanna, Hannah and I do. We pick one of our places to get together and a food theme we want to focus on. This month was at Joanna's house and involved a teaparty!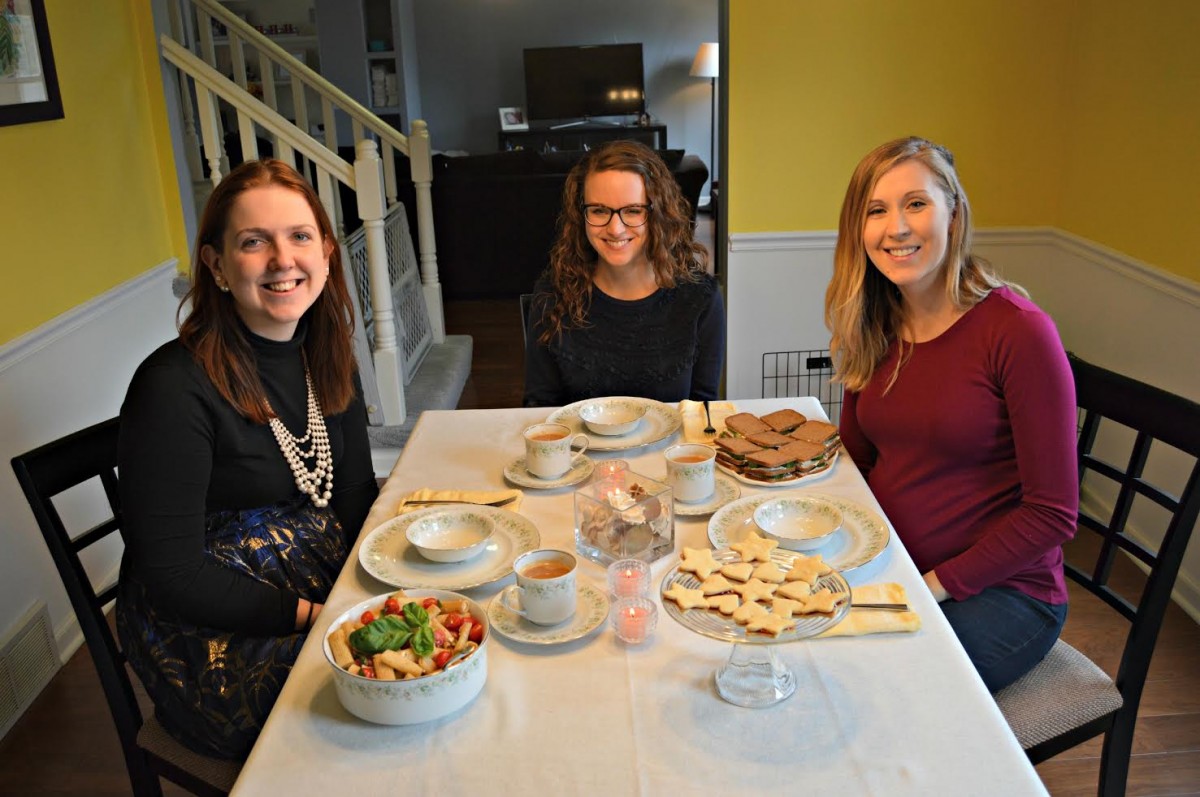 This month the Omaha Performing Arts reached out and asked if we wanted to tie in our 3 Cooks 1 Kitchen post with their December performances of Beauty and the Beast. Performing from Friday, December 19th to Sunday, December 21st the Omaha Performing Arts is bringing the Disney classic to life, and the Broadway version of the story to Omaha.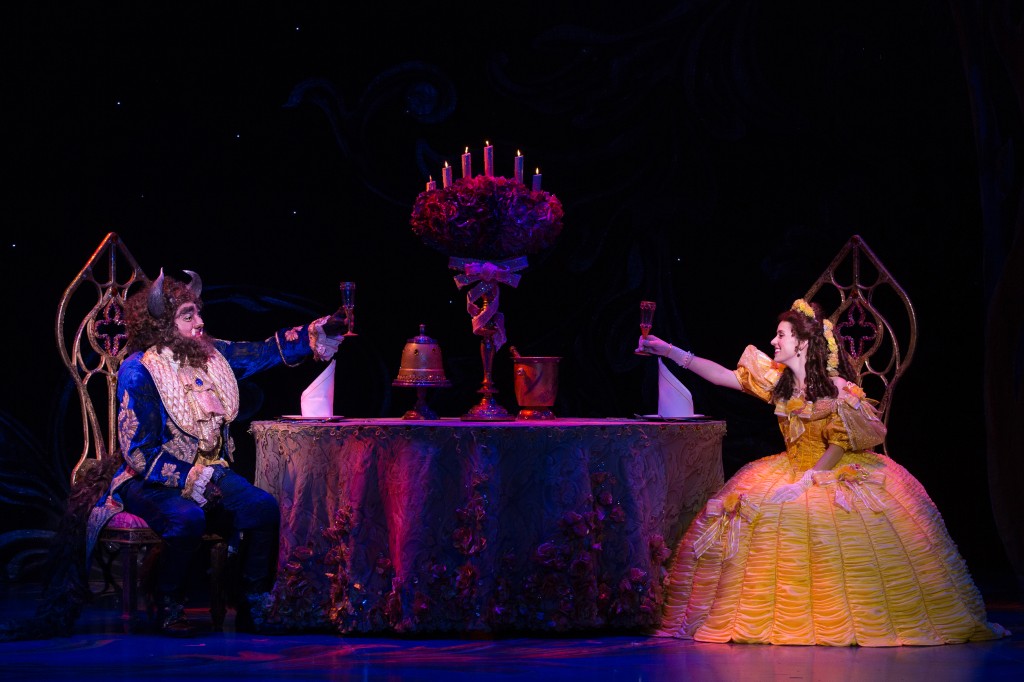 I always loved Belle and how she had brains and spunk and didn't apologize for having her head in a book. I also loved how much she loved her dad. I think these kinds of women are great role models for a girl to have. I can't wait to see Belle on stage.
The three of us are all huge Disney fans, so of course we readily agreed. We thought it would be fun to craft a Be Our Guest themed tea party. In exchange for promoting the show we're each getting tickets to the performance, and get to give away tickets to a lucky reader!
When I think of Beauty and the Beast I think of the teacup and lots of food. It was perfect for a tea party. Joanna was sweet enough to host the soiree at her place.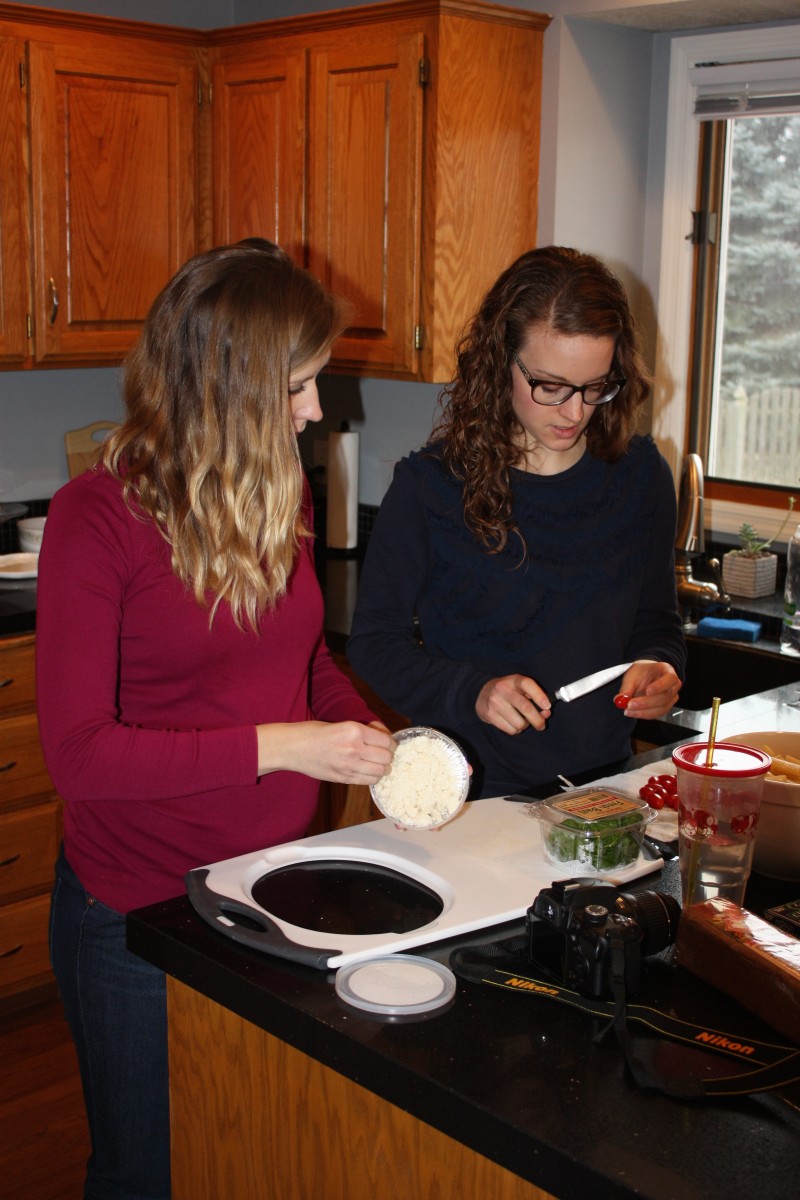 We got down to business making the food.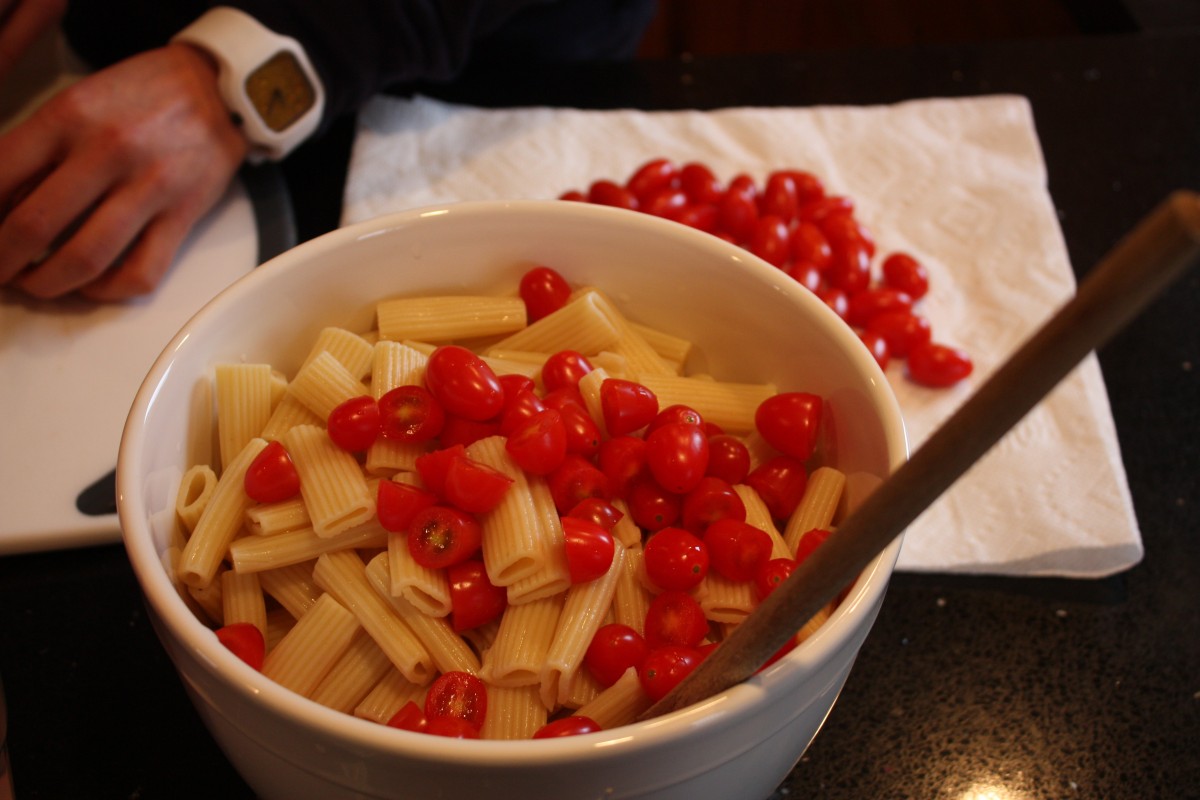 Hannah worked on the pasta salad.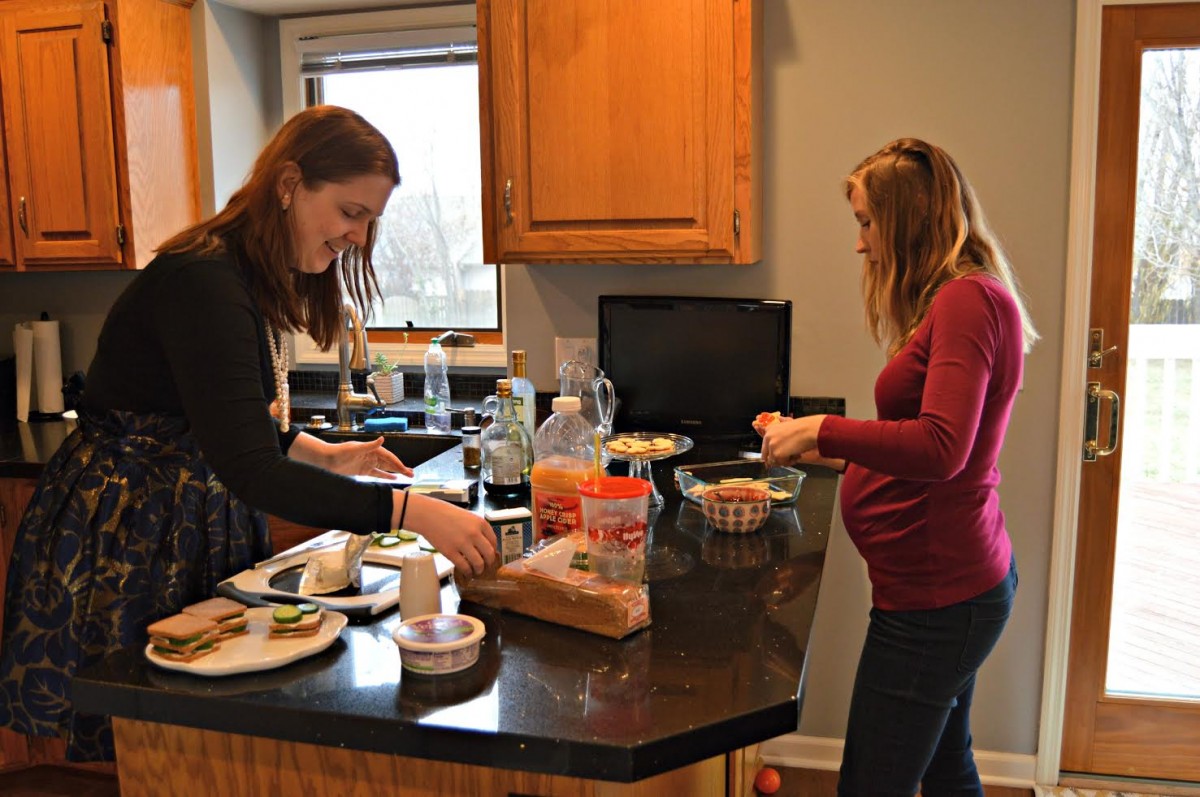 I worked on the tea sandwiches.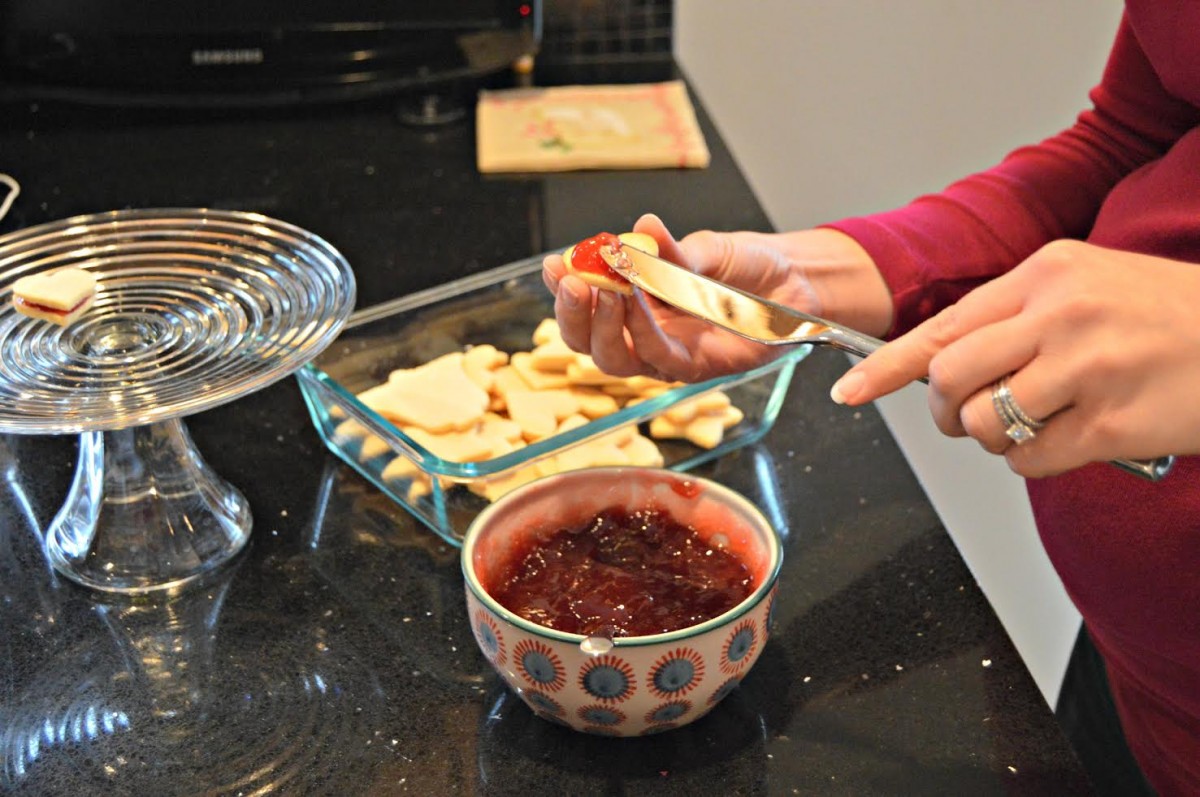 And Joanna baked the most delicious cookies that she then filled with a yummy jam.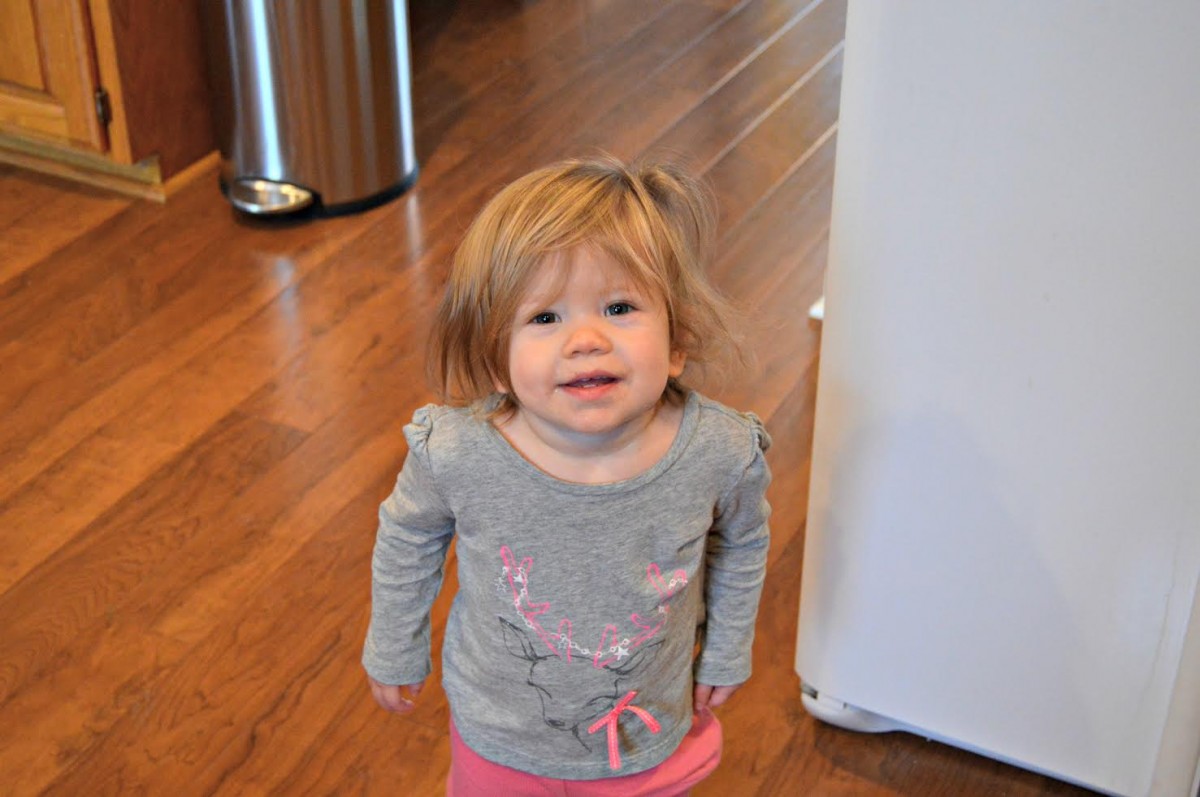 Our littlest chef was ready to help. She demanded cookies as payment. 😉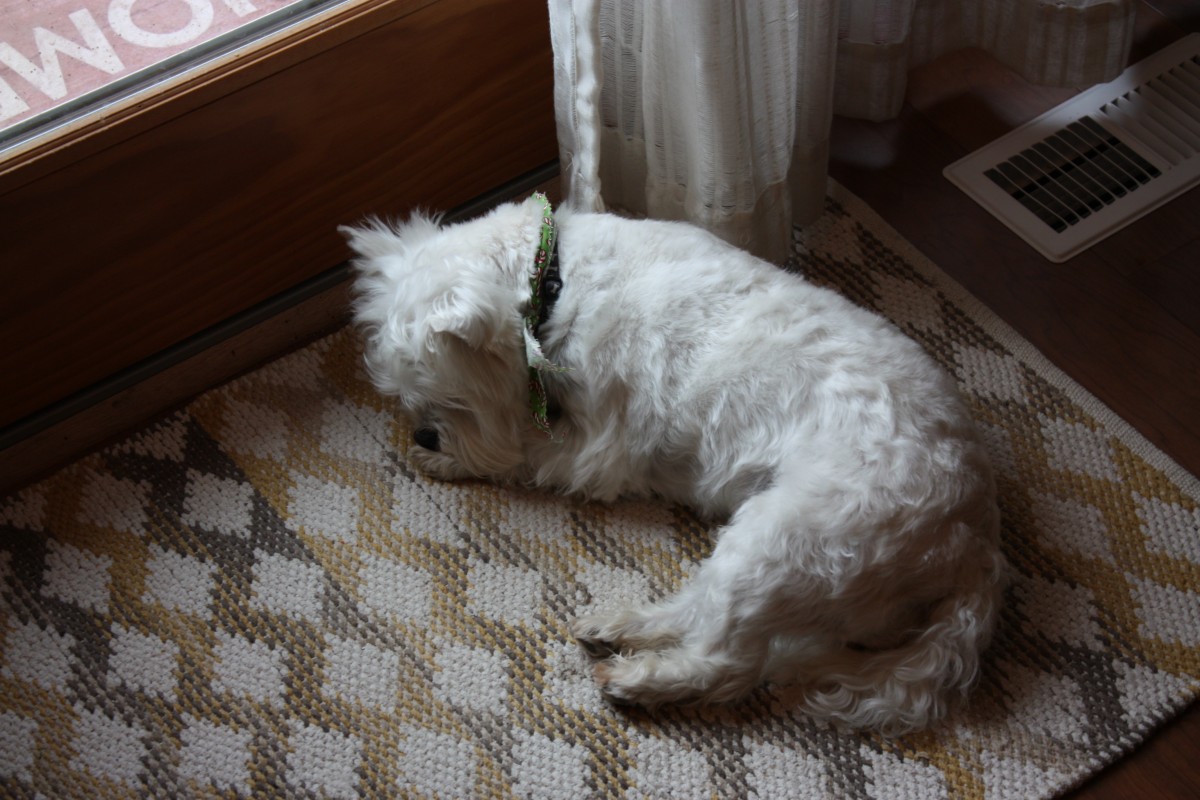 Ruby found the whole event incredibly tiring and snoozed in the sun while we worked.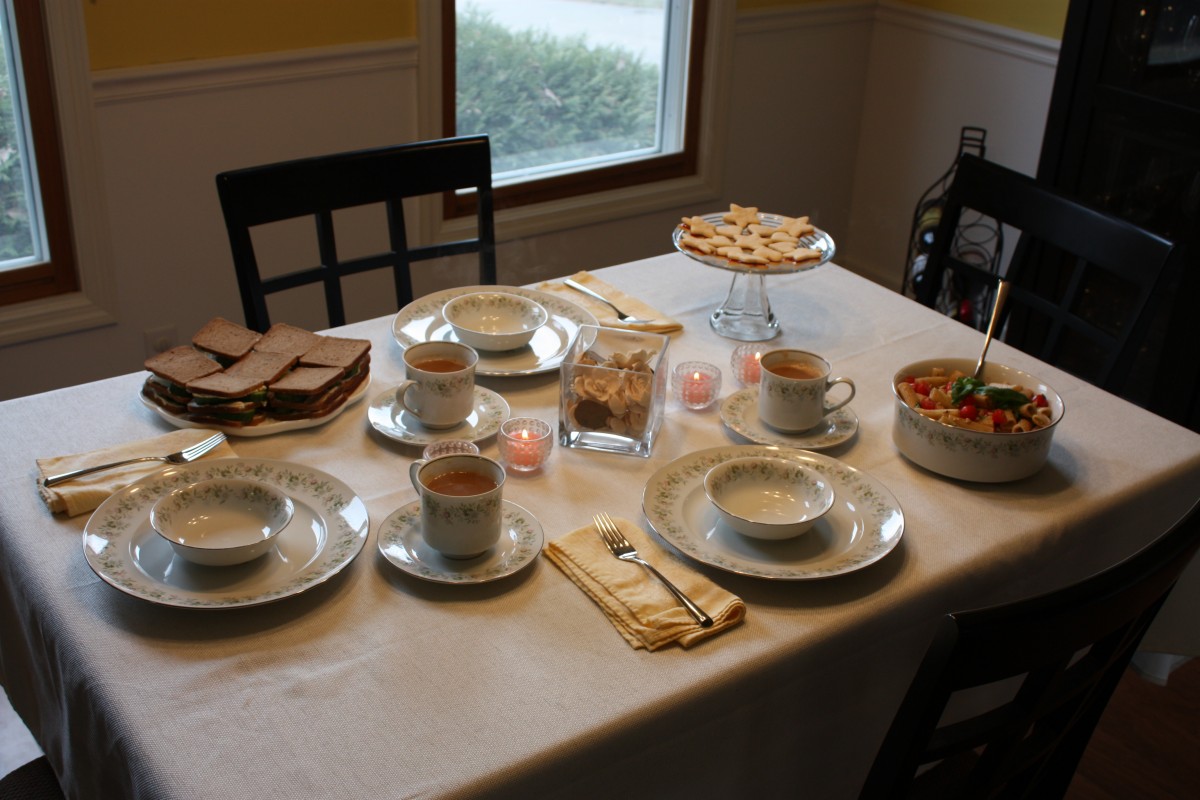 Our final masterpiece.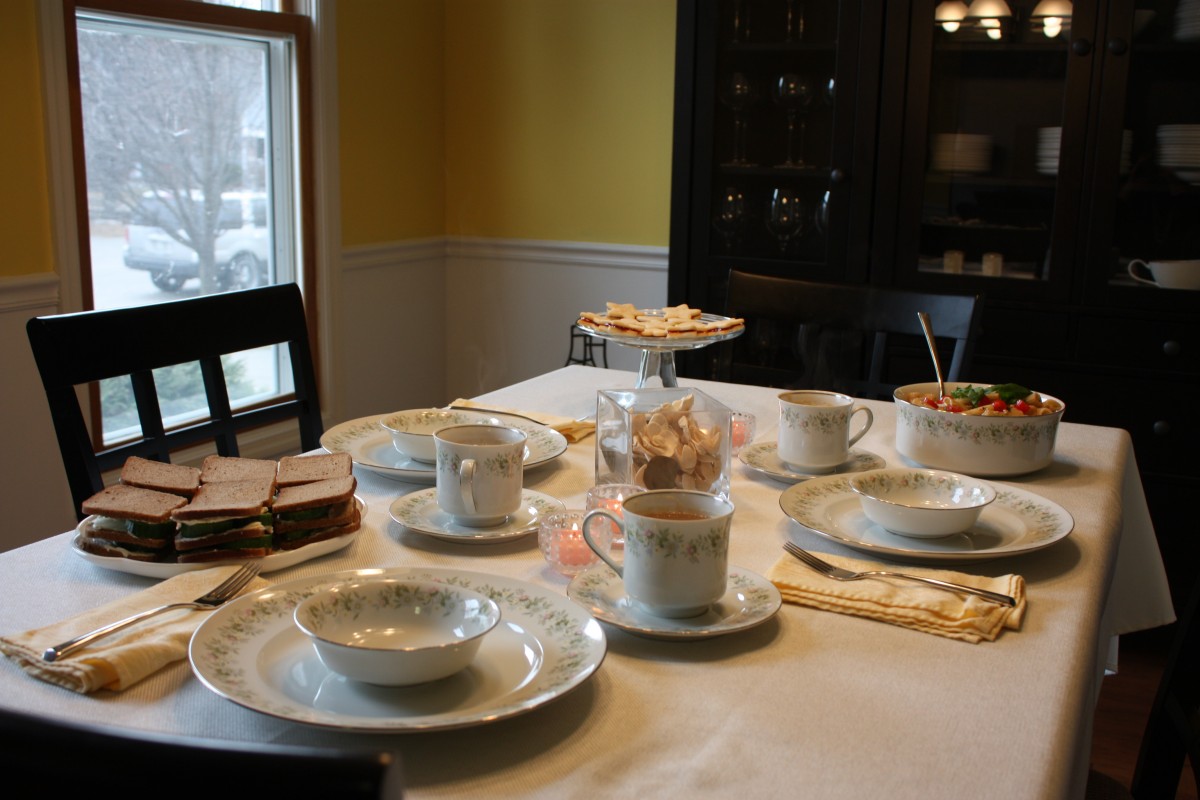 How cute is Joanna's china?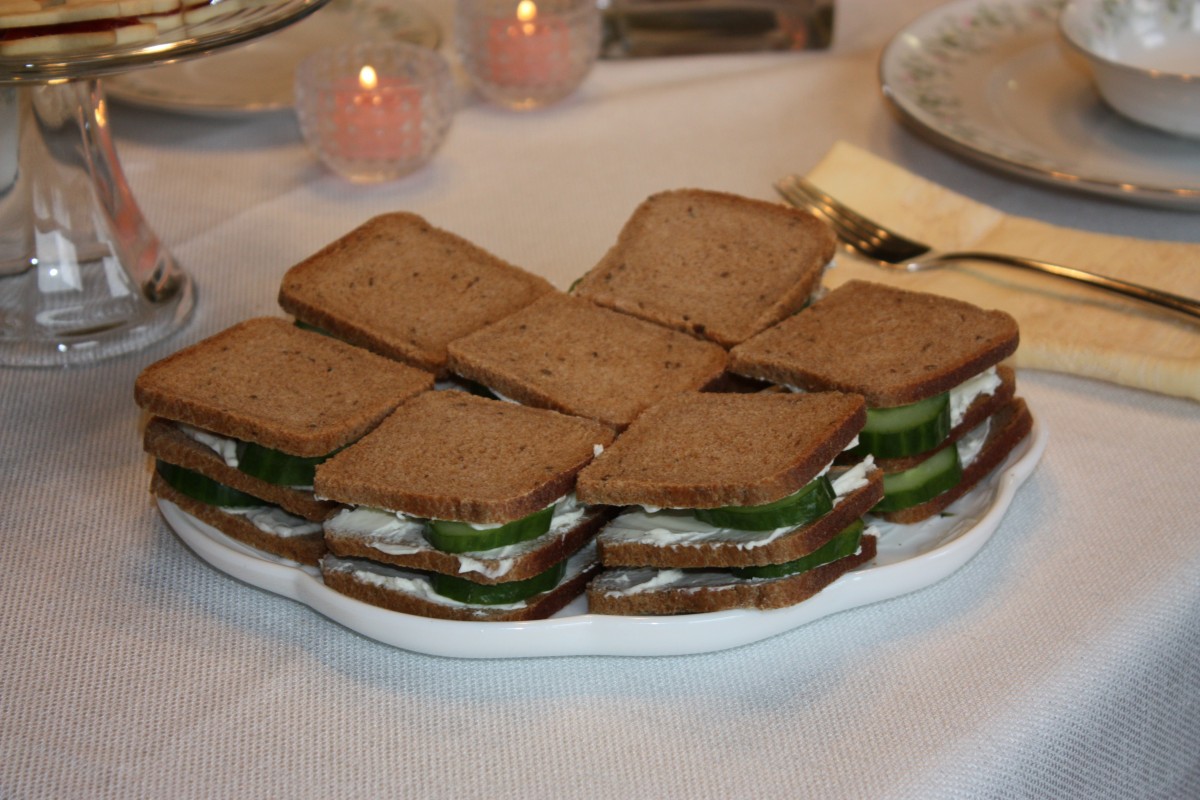 The cucumber tea sandwiches were delicious. All I did was slice up some cucumbers, spread some cream cheese, and put it all between slices of yummy rye bread.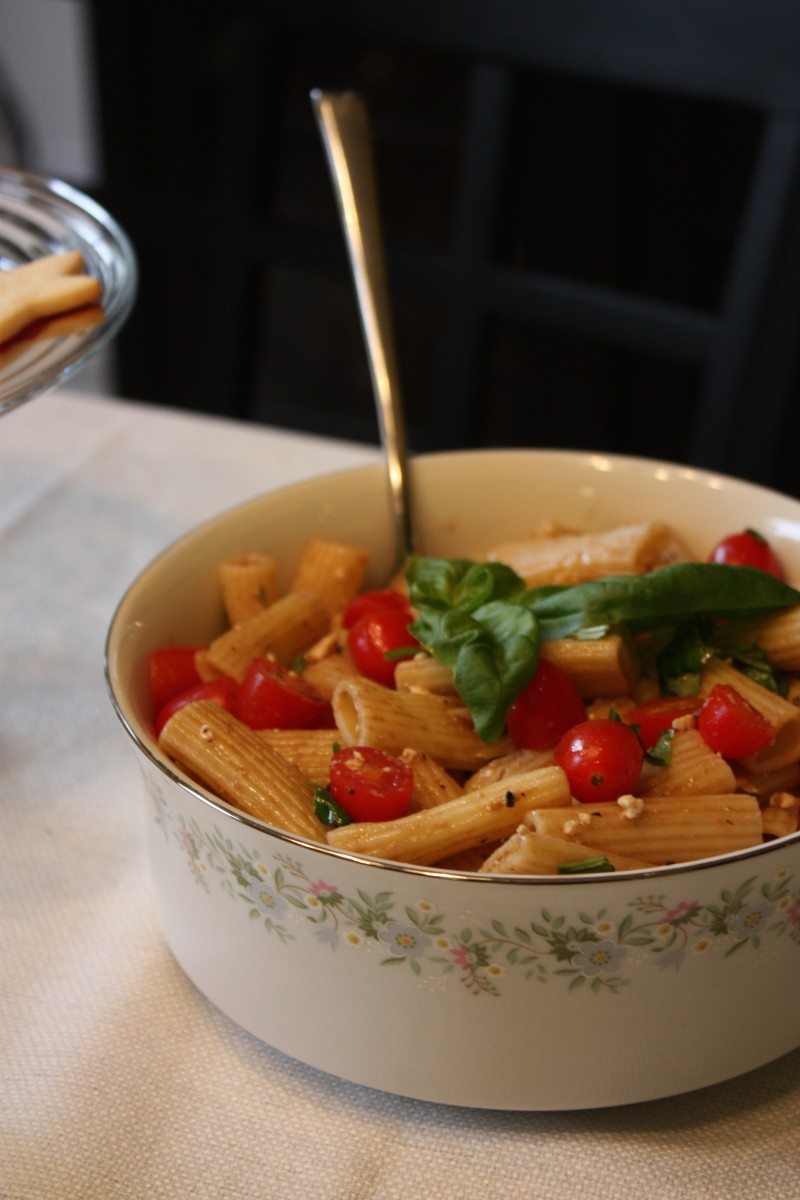 The feta basil balsamic pasta salad was so fresh. It's amazing what basil can do.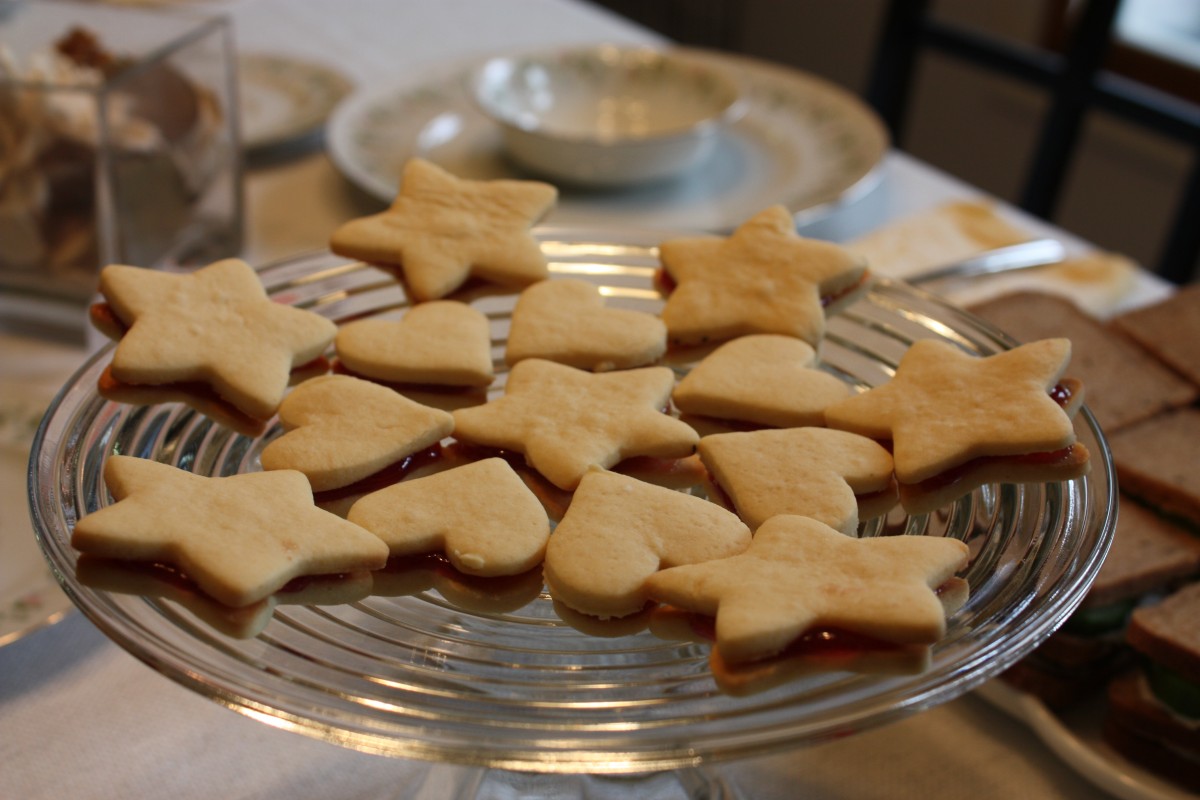 Joanna's fruit galette cookies.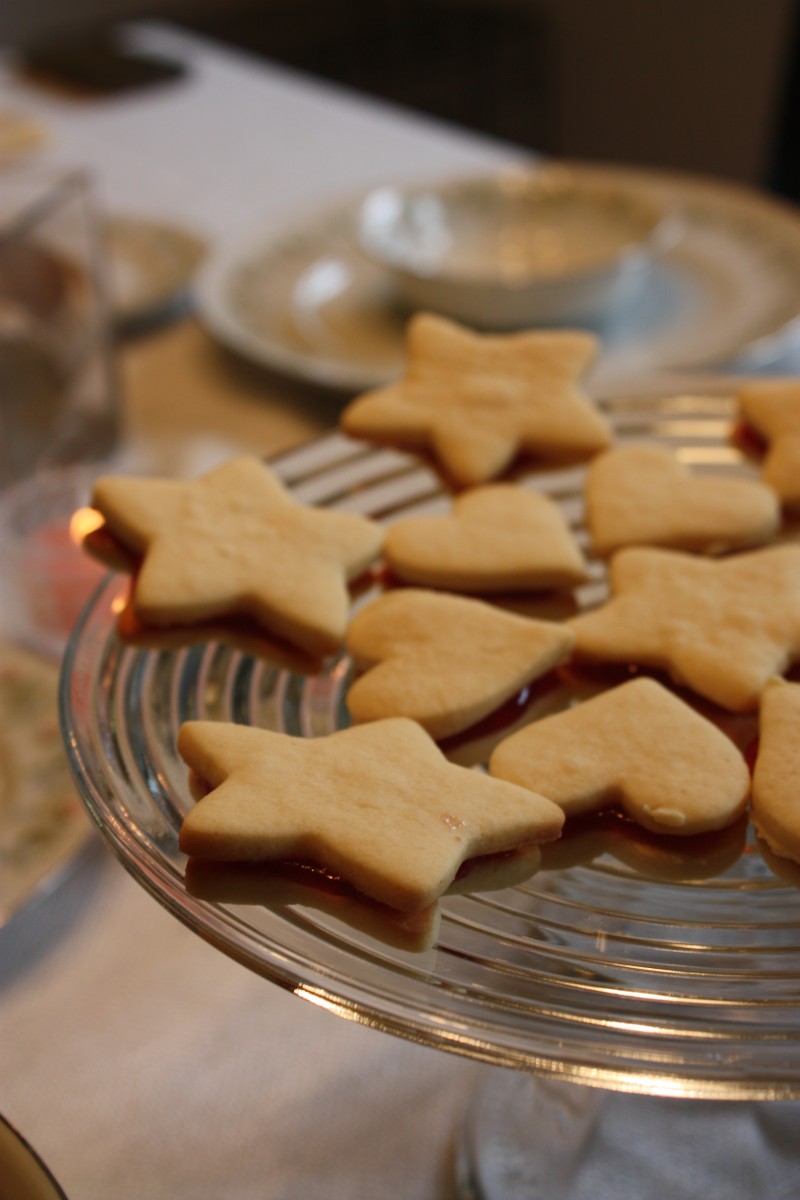 I singlehandedly ate half of these.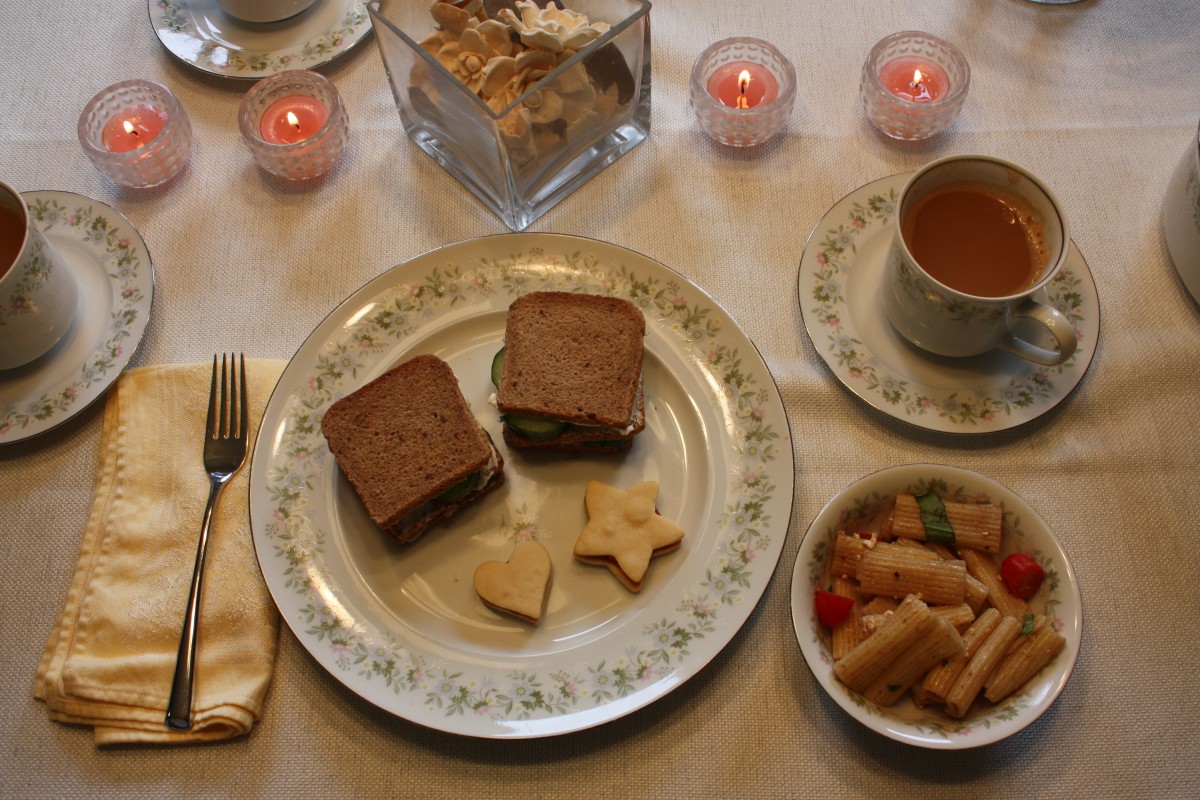 My lunch was capped off with a cup of hot cider. 'Tis the season!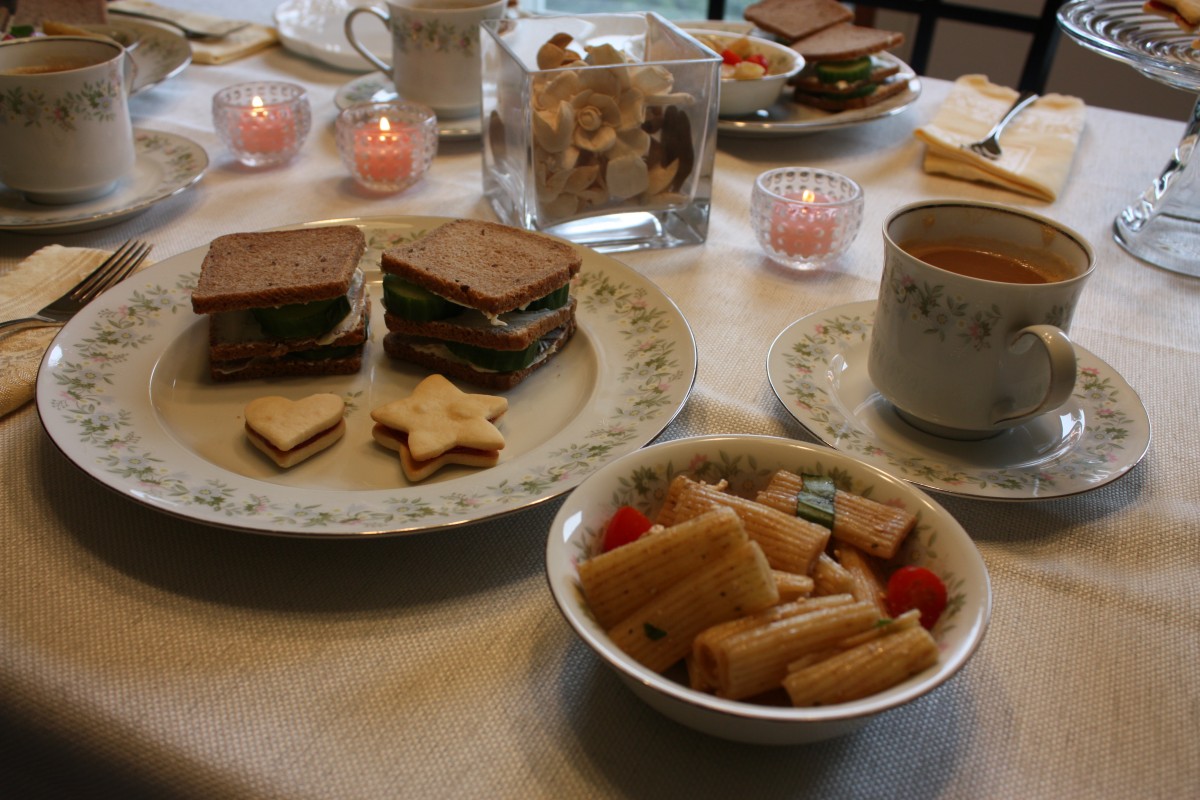 Even better than the food, which was incredible, was the time with girlfriends. I'm so excited to see Beauty and the Beast with them next Friday!
If you want to see Beauty and the Beast on stage buy tickets here, or enter to win our contest!
Omaha Performing Arts is offering 3 Cooks 1 Kitchen readers 2 tickets to Beauty and the Beast: The Musical on December 21st at 7pm!
To enter leave a comment letting me know who your favorite Disney character is.
After you comment, make sure to click over to Joanna and Hannah's blogs to check out their tea party posts and to enter the giveaway there, as well. You may enter on all three sites! The giveaway is open until Monday, December 15th at 11:59pm CST.