It's time for February's Three Cooks One Kitchen!
In case you aren't familiar Three Cooks One Kitchen is a monthly cooking installment Joanna, Hannah and I do. We pick one of our places to get together and a food theme we want to focus on. This month was at my apartment and involved fondue! We thought since February is the month of love it would be fun to get our guys involved and have a  fondue day. It was also a Four Cooks One Kitchen day since our friend Jordan and her husband Ben joined us!
We decided to do a cheese fondue and a chocolate fondue and found recipes that sounded good online. (And were wine-free for Joanna!) While we were prepping the fondue dippers I kept remarking that I can't believe people don't fondue more often. Then as we actually started making the fondue I realized why: it's hard!
Here are some pictures from our (mis)adventure: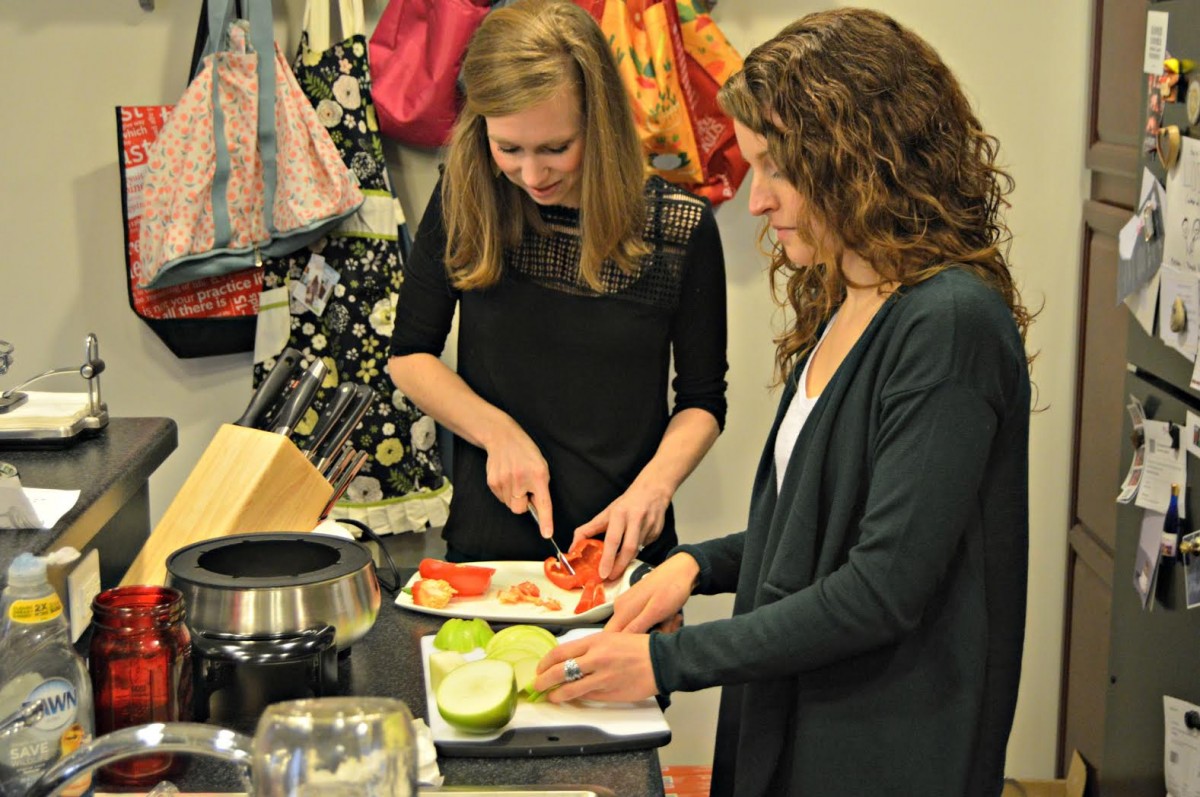 Prepping the savory dips.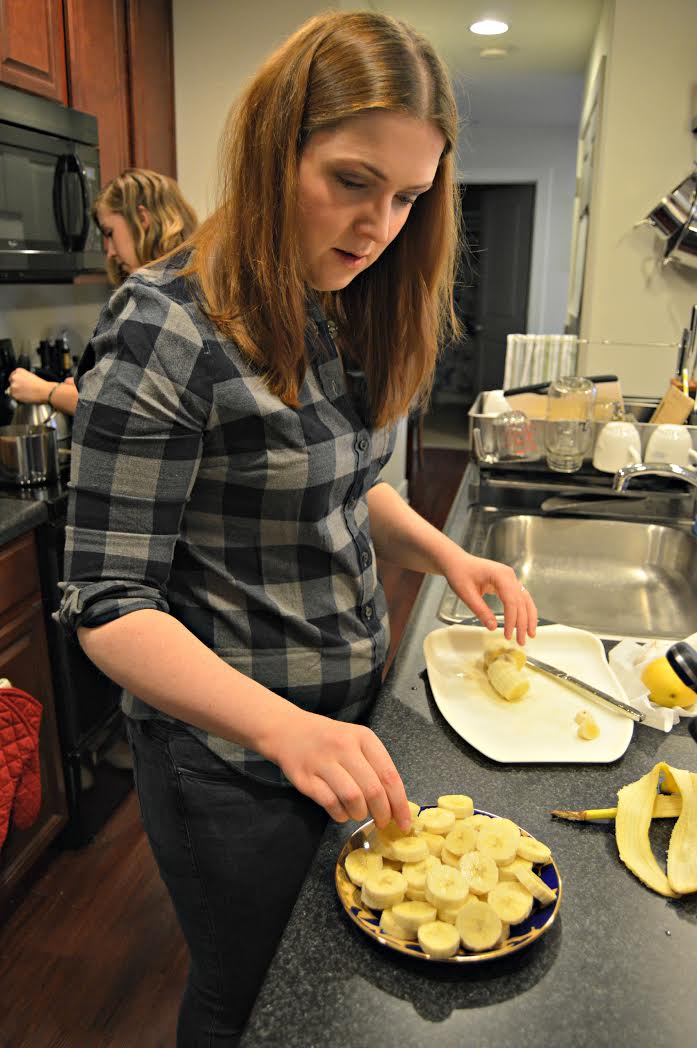 If you're me hosting an event means jumping out of the shower and throwing on makeup right before guests arrive. I didn't get to brush my hair until right before we ate. Sorry I look like a hobo. 😉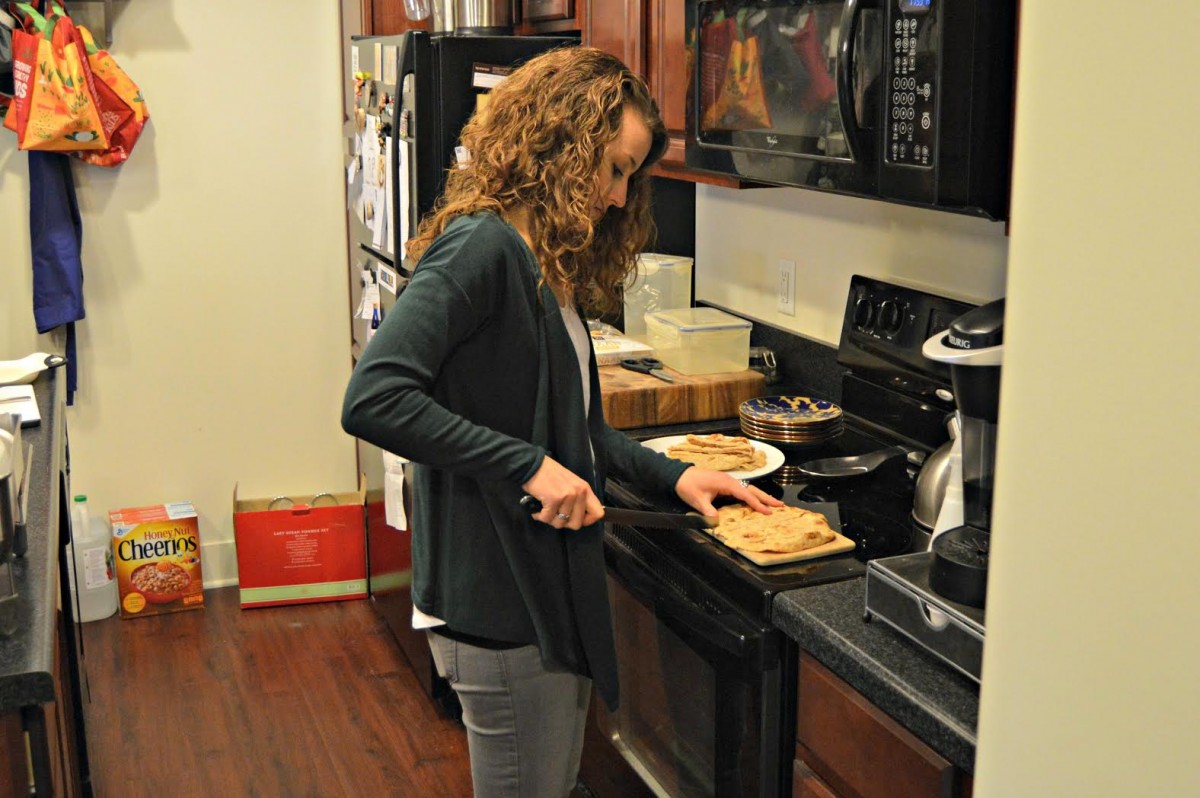 Hannah cutting up naan.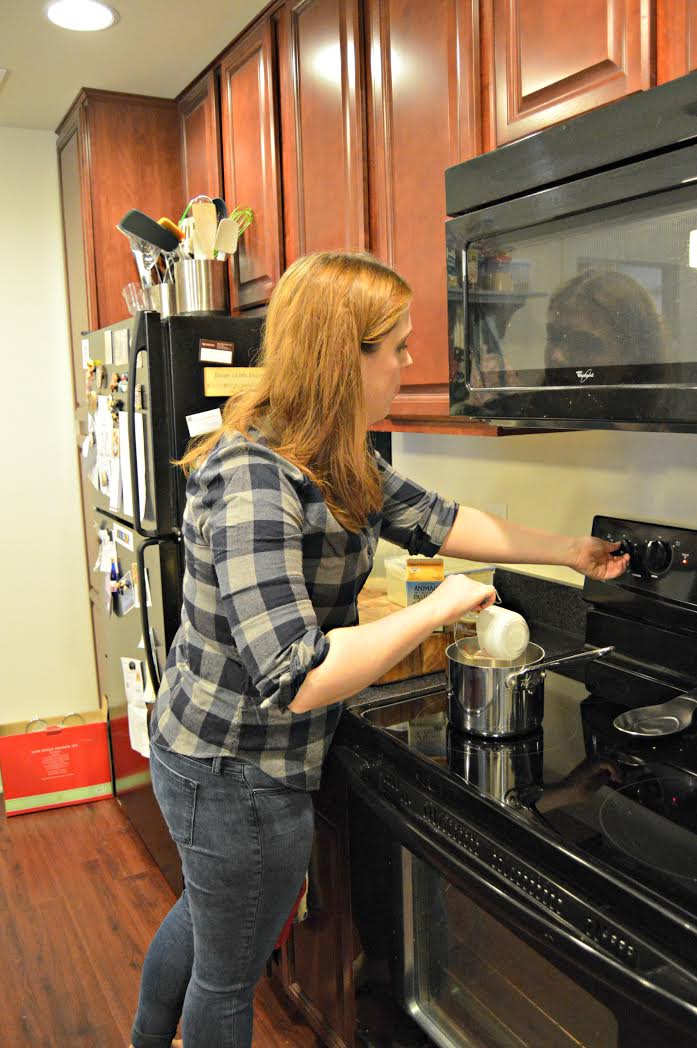 Me attempting to make chocolate fondue. Said attempt totally crashed and burned. Lesson learned: use a double boiler!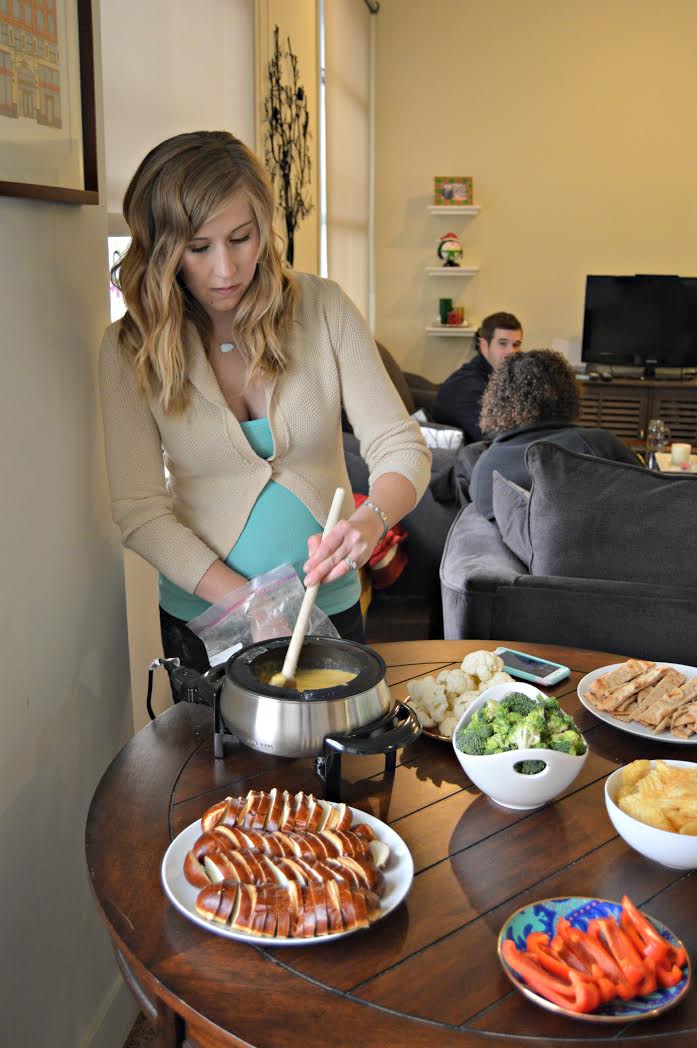 Joanna mixing the cheese fondue that alternated between going cold and steaming like crazy.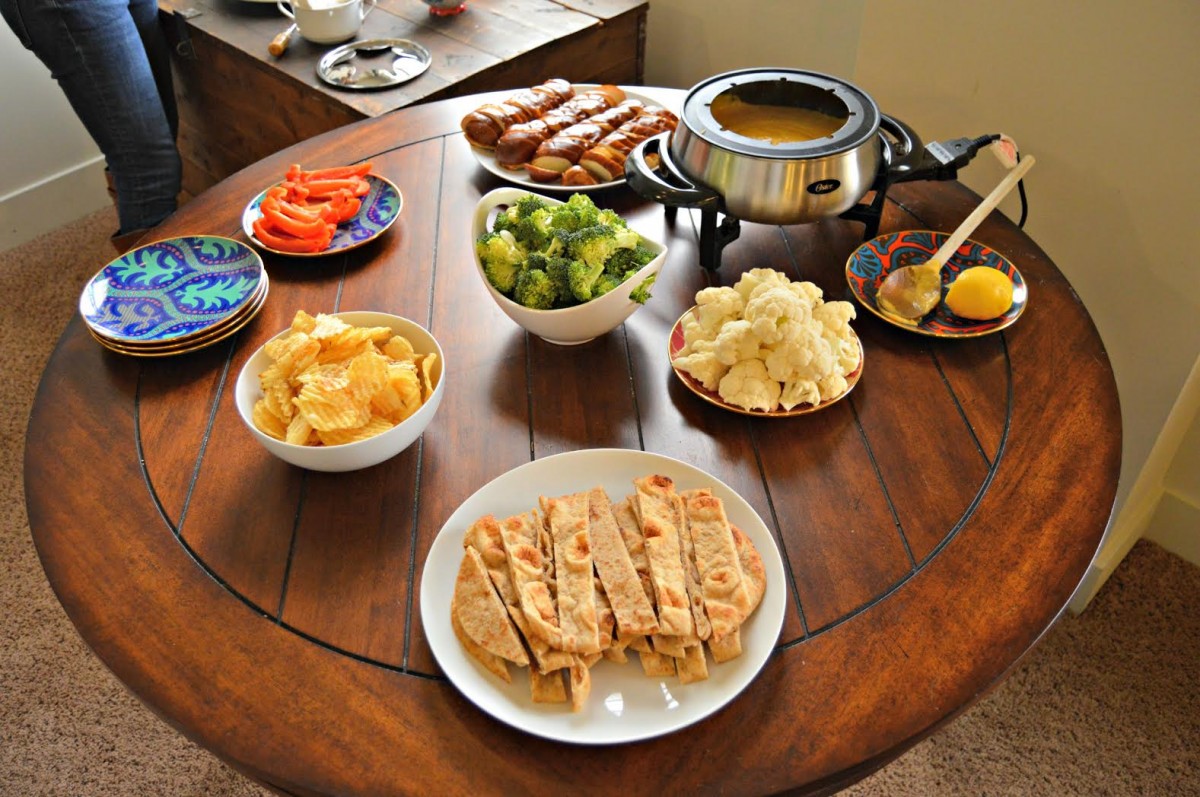 All the cheese goodies. Lemon is essential to keep the fondue from clumping.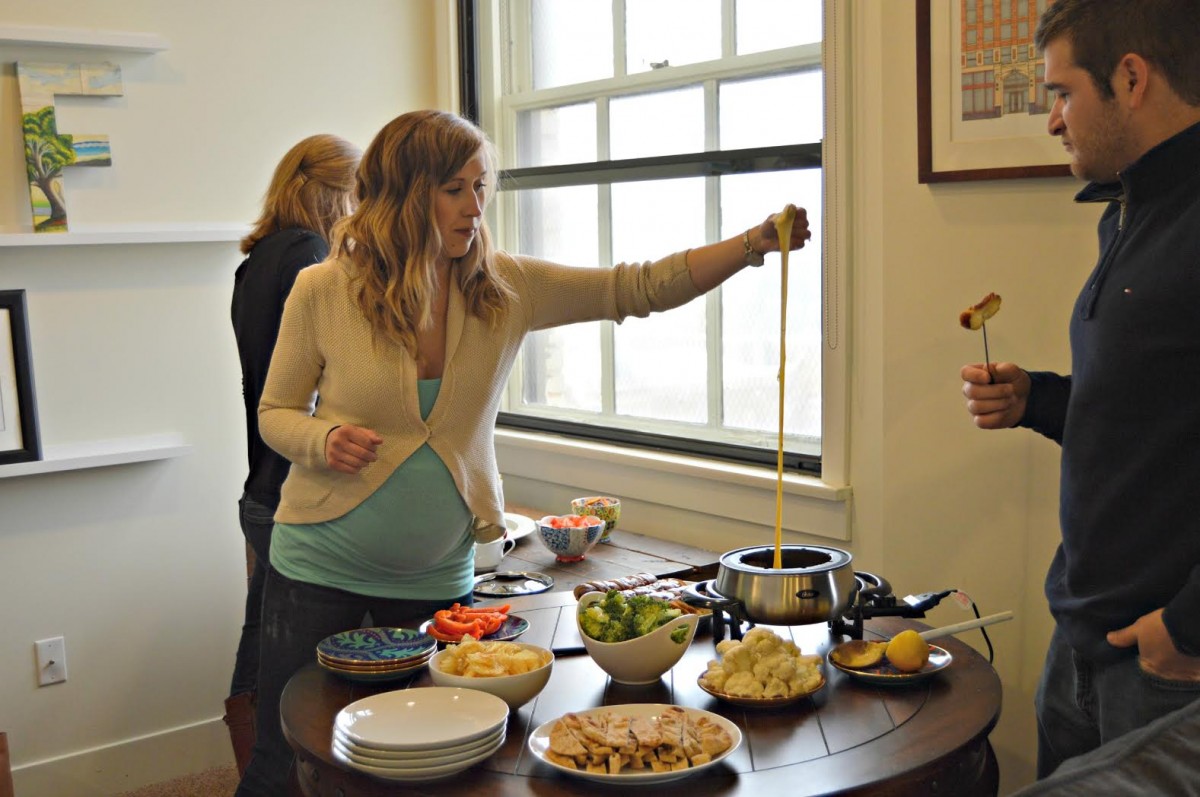 Trying to get the cheese from the fondue pot to our plates was pretty hysterical.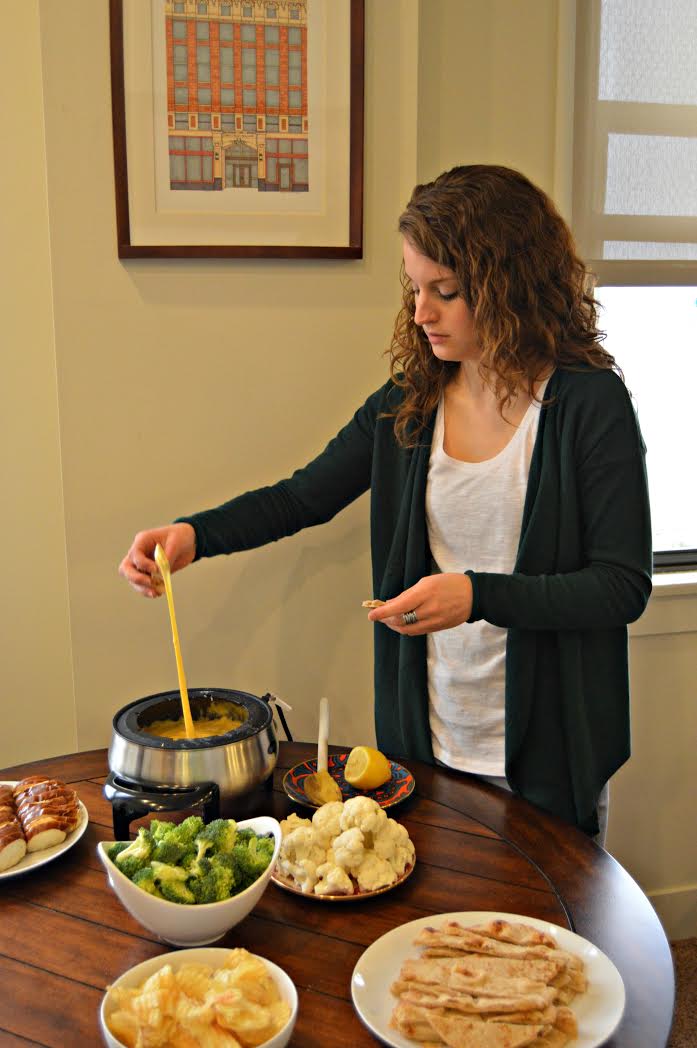 Both Hannah and Joanna did a very respectable job with this.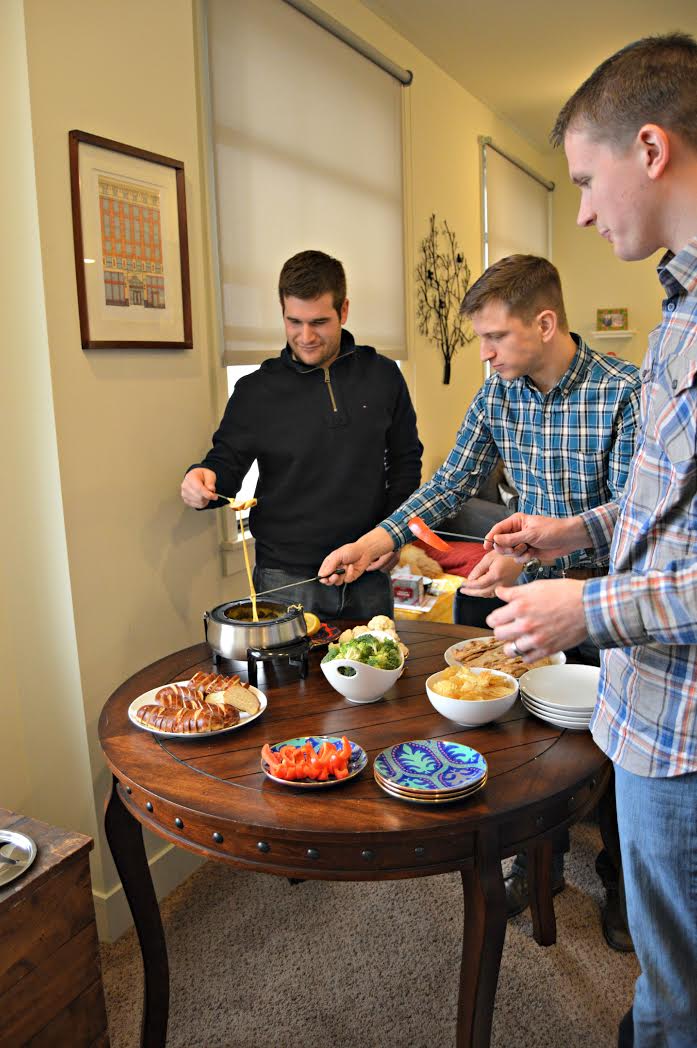 The guys were nice and helped each other out.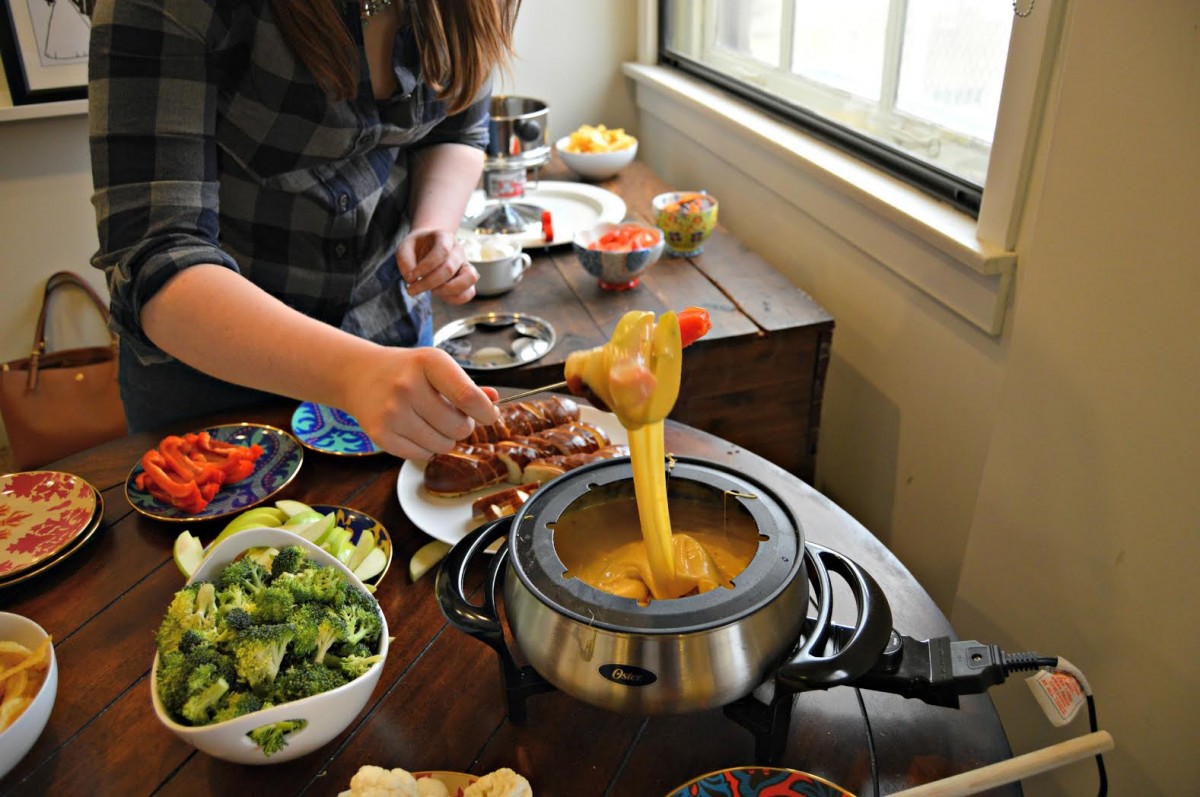 I attempted to make a sandwich and then dip it all in the fondue at once. It didn't go well and I lost half my sandwich in the fondue pot.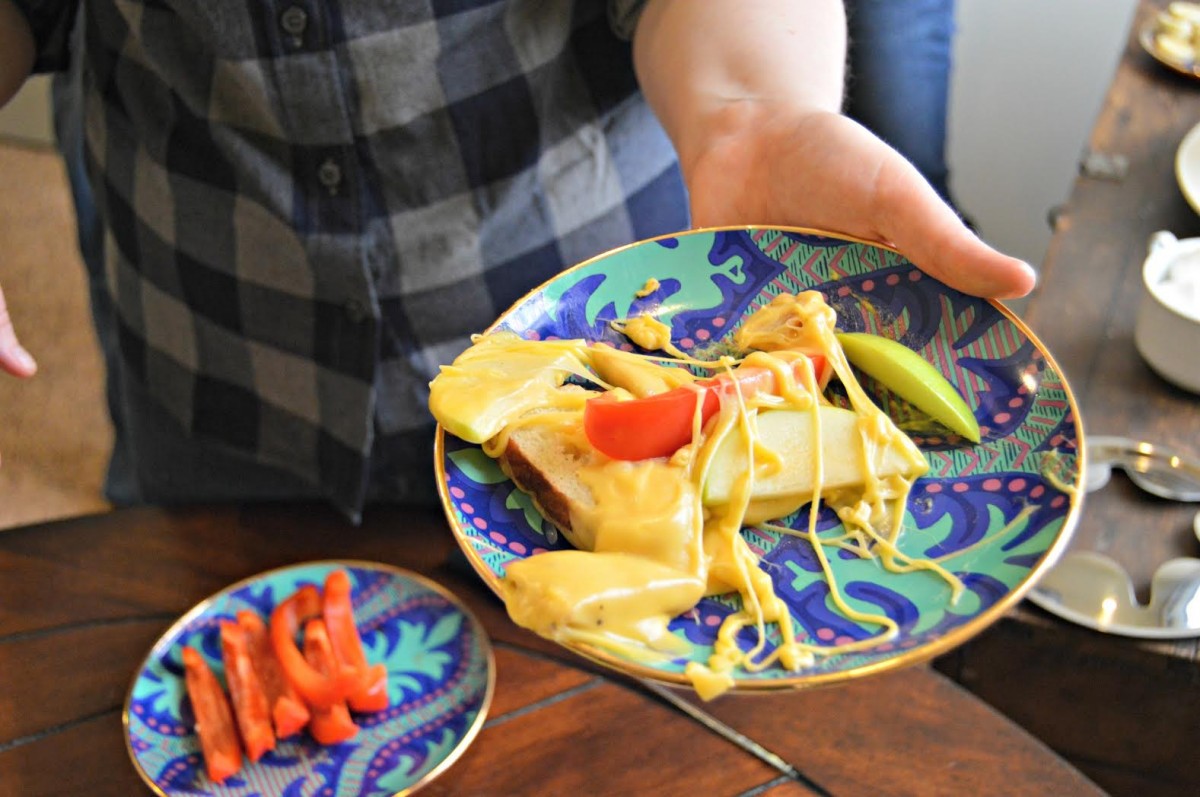 My sad attempt at a fondue dipped sandwich.
We had dips and a station all set up for chocolate fondue. I don't know if you can see in the picture but it was more charcoal-y than chocolate-y.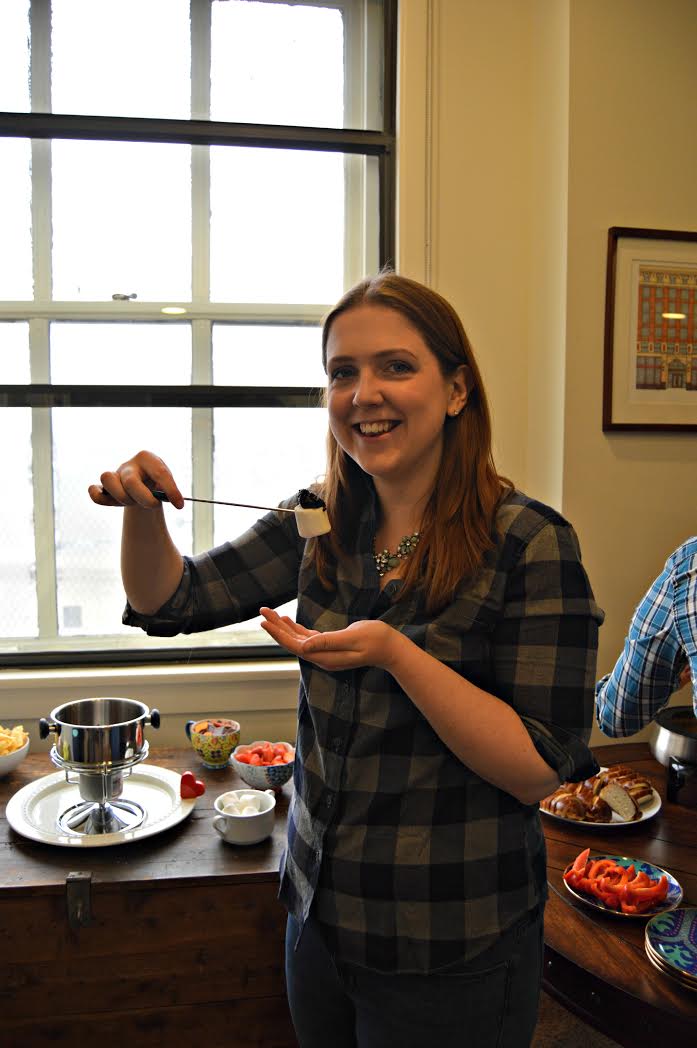 I decided to be brave and try it. It… wasn't very good. I took that as a sign to eat more of the cheese fondue (which was really yummy) and make animal cracker and marshmallow dessert sandwiches.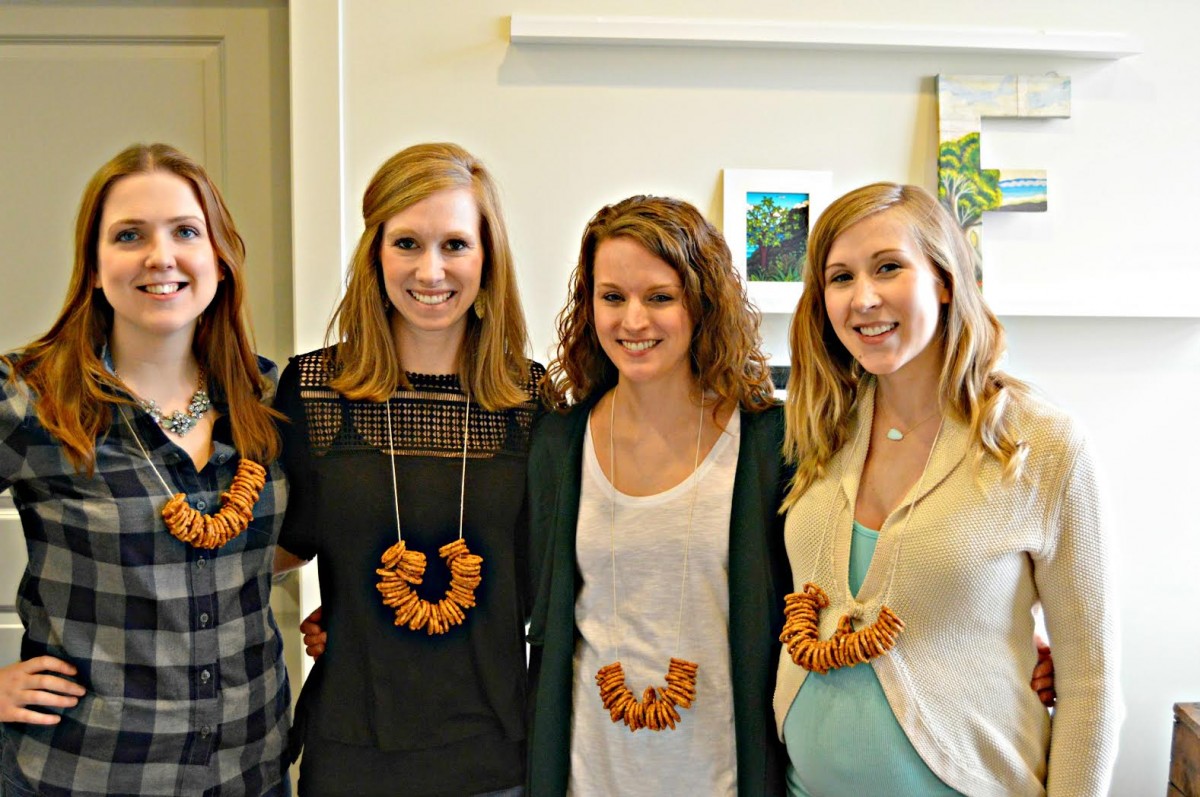 While the fondue wasn't perfect, it sure was fun. We laughed so much and had an absolute blast together. And all the cheese and carbs were the best things to eat right before Extreme Beerfest. The next time I'm craving fondue though, I'm going to Melting Pot. 😉
To check out Hannah and Joanna's recaps of the day check out their posts here:
Questions of the Day: Have you ever made fondue? Do you prefer savory or sweet? What's your favorite fondue dipper?