Has anyone else noticed fall starting to creep into their lives? The randomly chilly day in the middle of a week of warm sunshine. The bag of candy corn strategically placed at the checkout. The talk of Starbucks adding real pumpkin to their pumpkin spice lattes.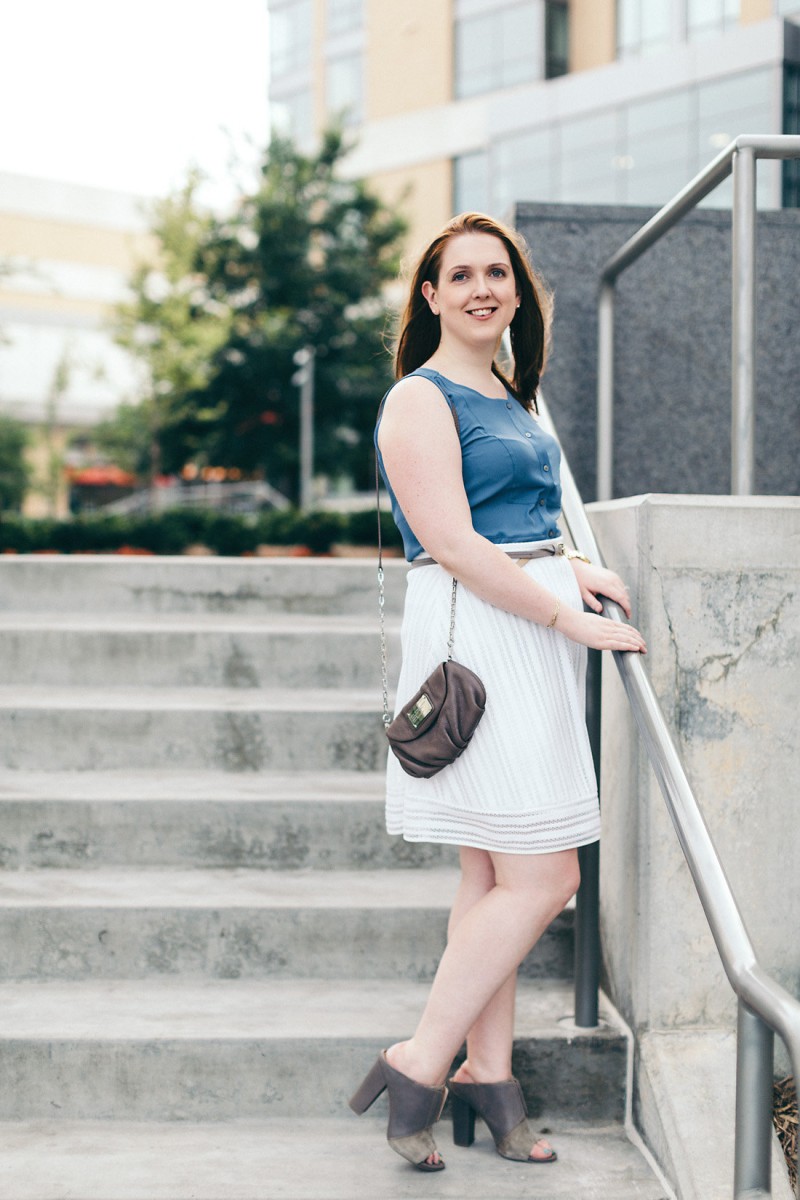 I love fall as much as the next girl, but I'm not ready to let go of summer just yet. I've waited too long for this warm weather and sunshine! I'm soaking it up in all the dresses and skirts that I can!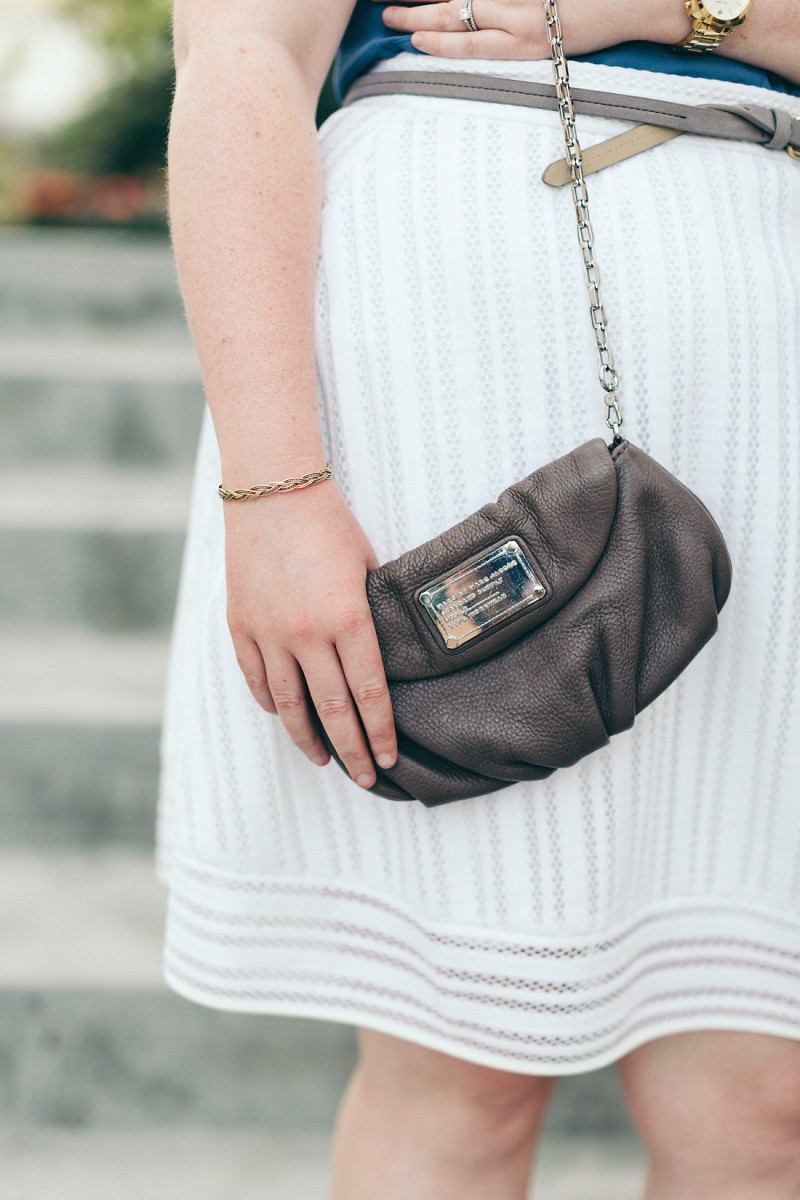 Ashley shot this look a few weeks ago and my love for this skirt is still going strong. It's unfortunately sold out now, but this one is remarkably similar and sold in various colors.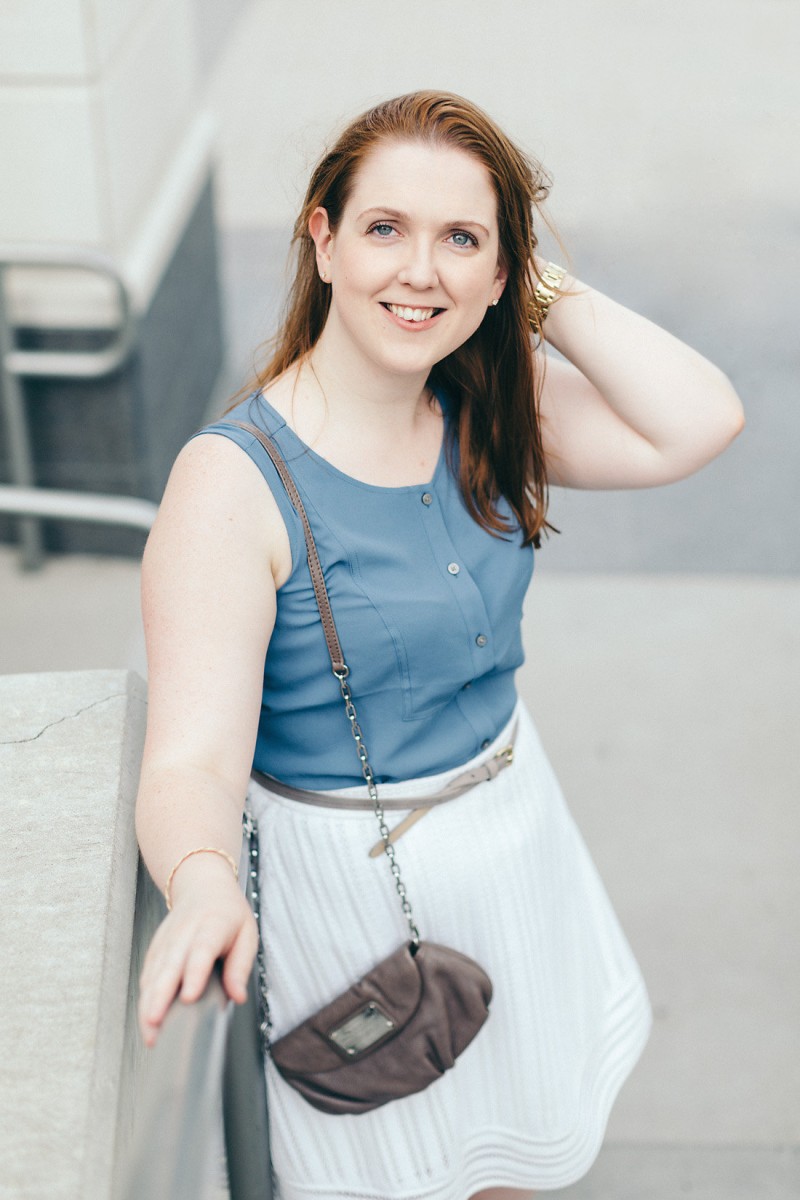 Top | Skirt (similar) | Belt | Bag | Shoes | Watch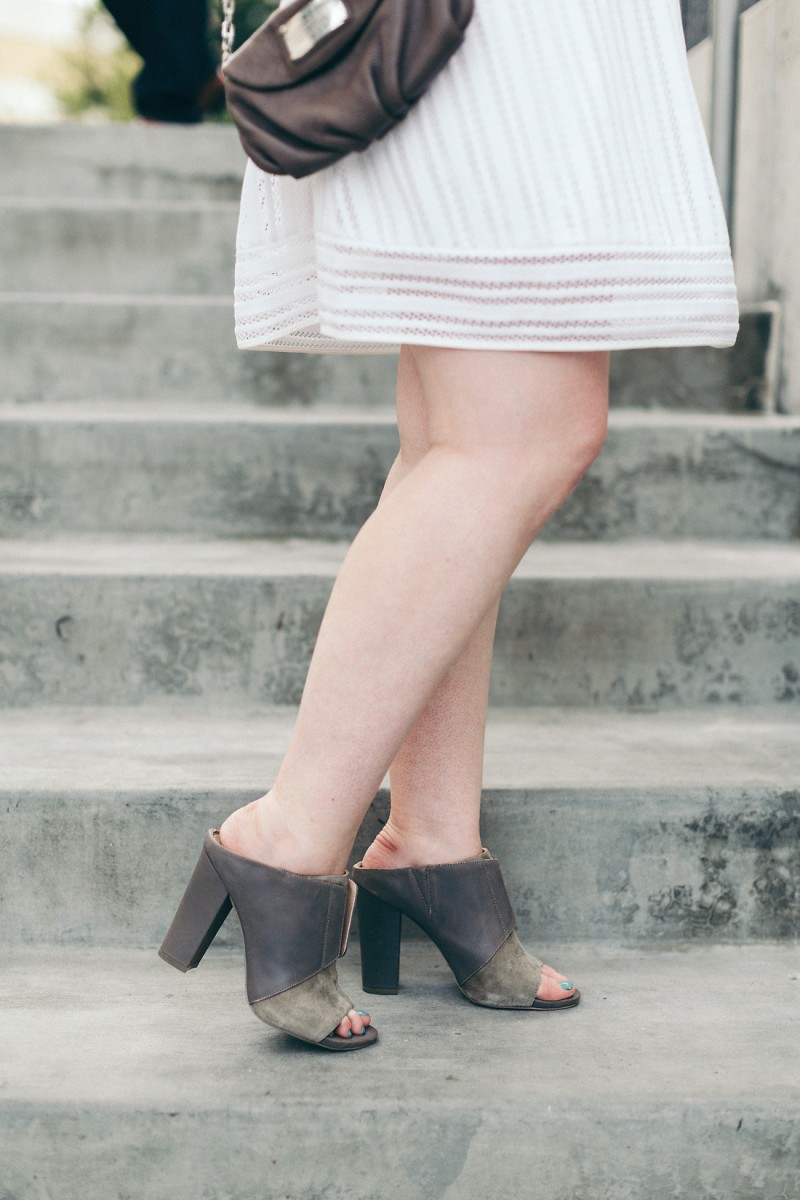 One fall shoe trend that I'm absolutely ready to embrace is mules. They are cute, versatile, and the perfect transition shoe between summer and fall. I snapped up this pair for 70% off!
If you're looking for a pair of mules for fall, here are some of my favorite picks. Just click the individual shoes to be directed to the online retailers.
Questions of the Day: Are you a fan of mules? Are you looking forward to fall or trying to hang onto summer?