The best downtown Denver restaurants and bars to add to your travel to-do list.
Josh and I took a trip to Denver last month that I had been looking forward to for a long time. Denver is one of the hottest cities in the country right now and it is just an eight-hour drive (or train ride!) from Omaha. We lucked out with perfect weather, easy travel, and a trip full of fun memories.
Denver is known for being young, cool, and having a great food scene. I can't believe it took us so long to visit. We decided to make up for the delay with an in-depth food discovery tour of the city. We wanted to try all the restaurants and bars and eat like locals. Judging by how long this post is, I think we succeeded!
We put a lot of research into finding the hottest bars and restaurants in Denver. I hope you find this guide helpful as you plan your next trip to Denver. If you check out any of the places featured below, it is sure to be a delicious trip!
The best downtown Denver restaurants and bars to try

Gozo
We first spotted Gozo while walking down Broadway doing a little shopping. I thought it looked like such a fun and inviting spot. It wasn't until later in the day that I realized it was on our list. Naturally, we had to come back! I'm so glad we did because the drinks, burrata, and greens were all delicious.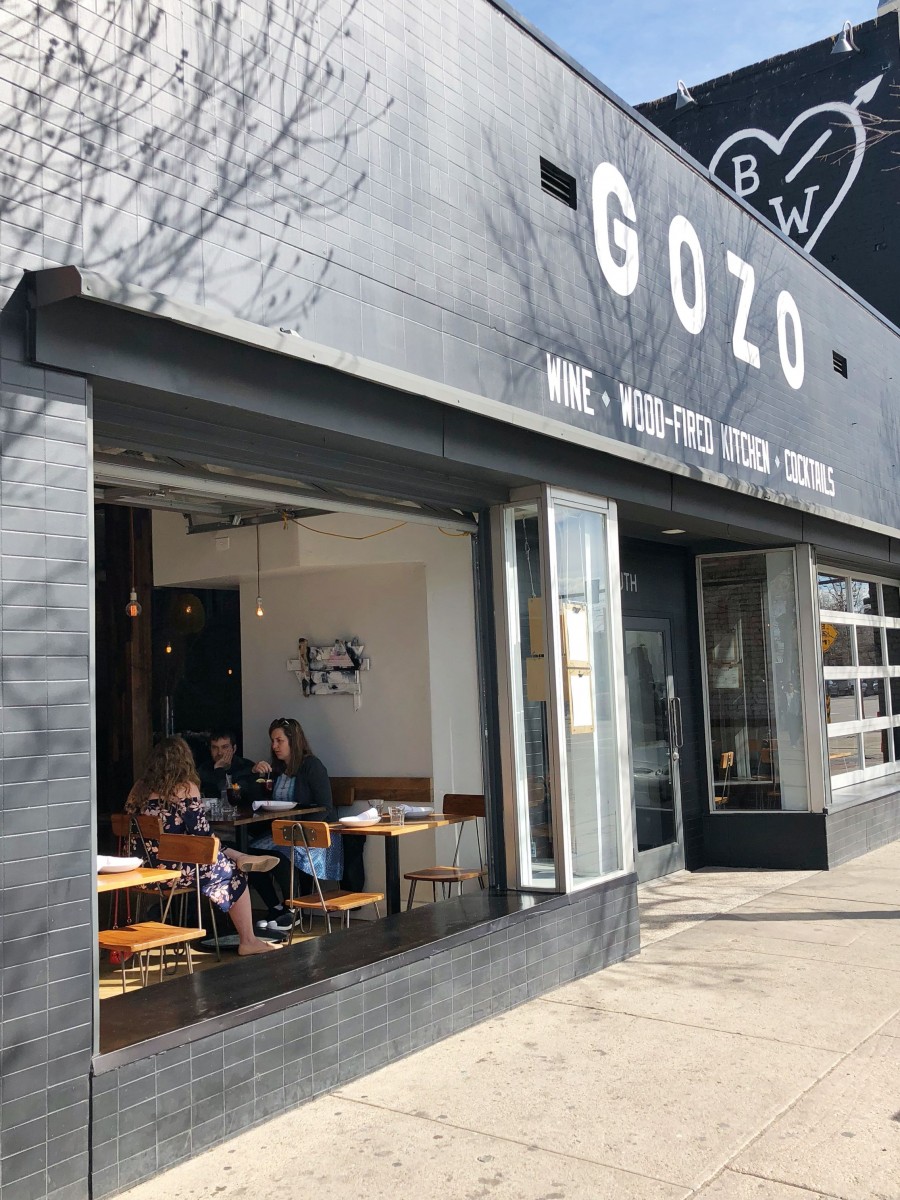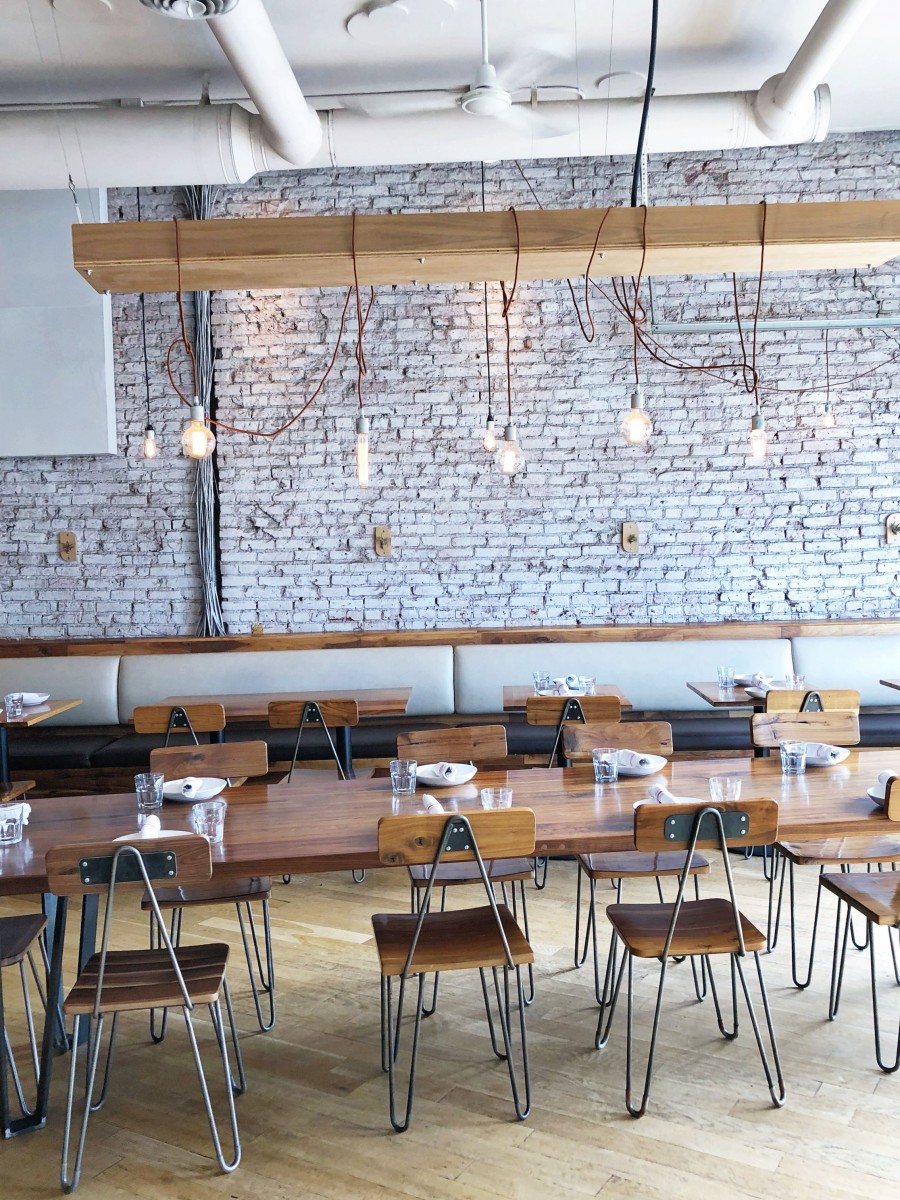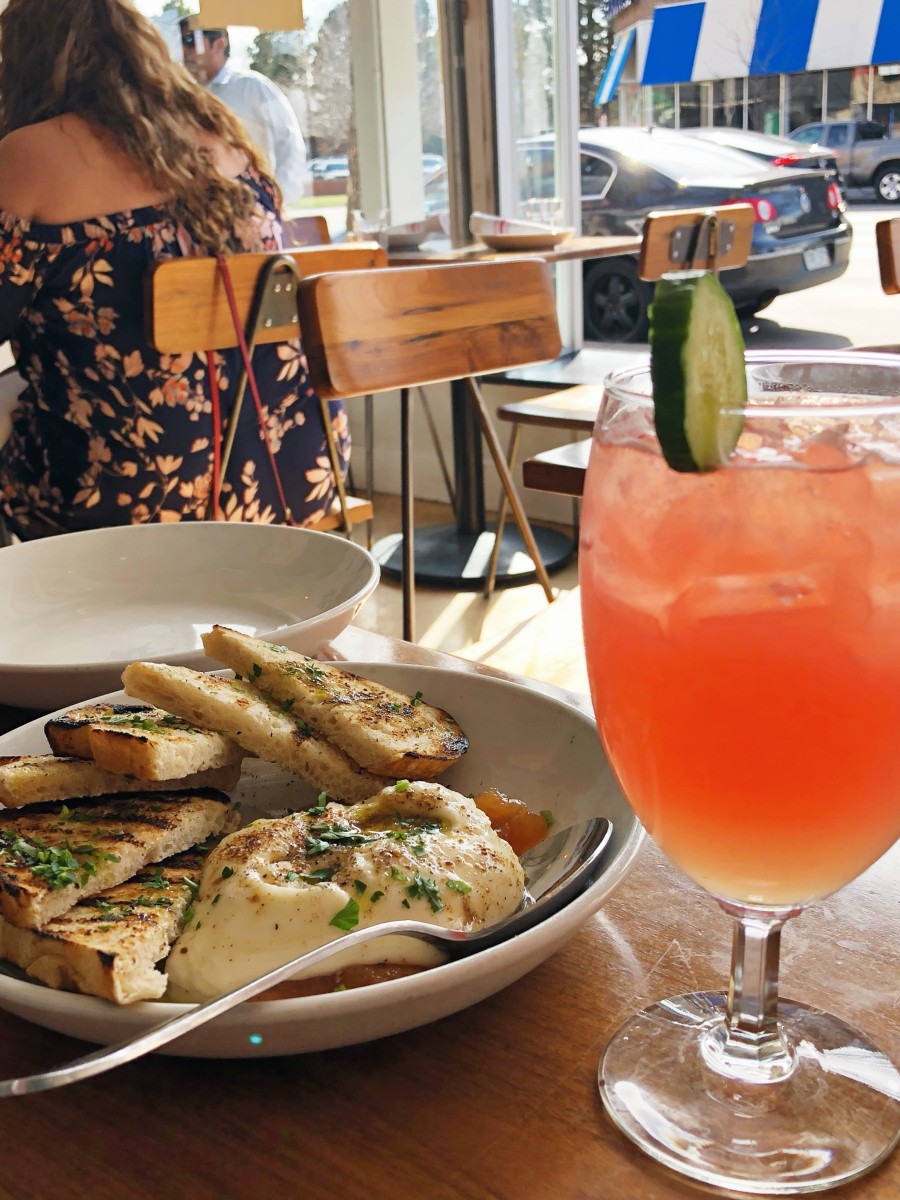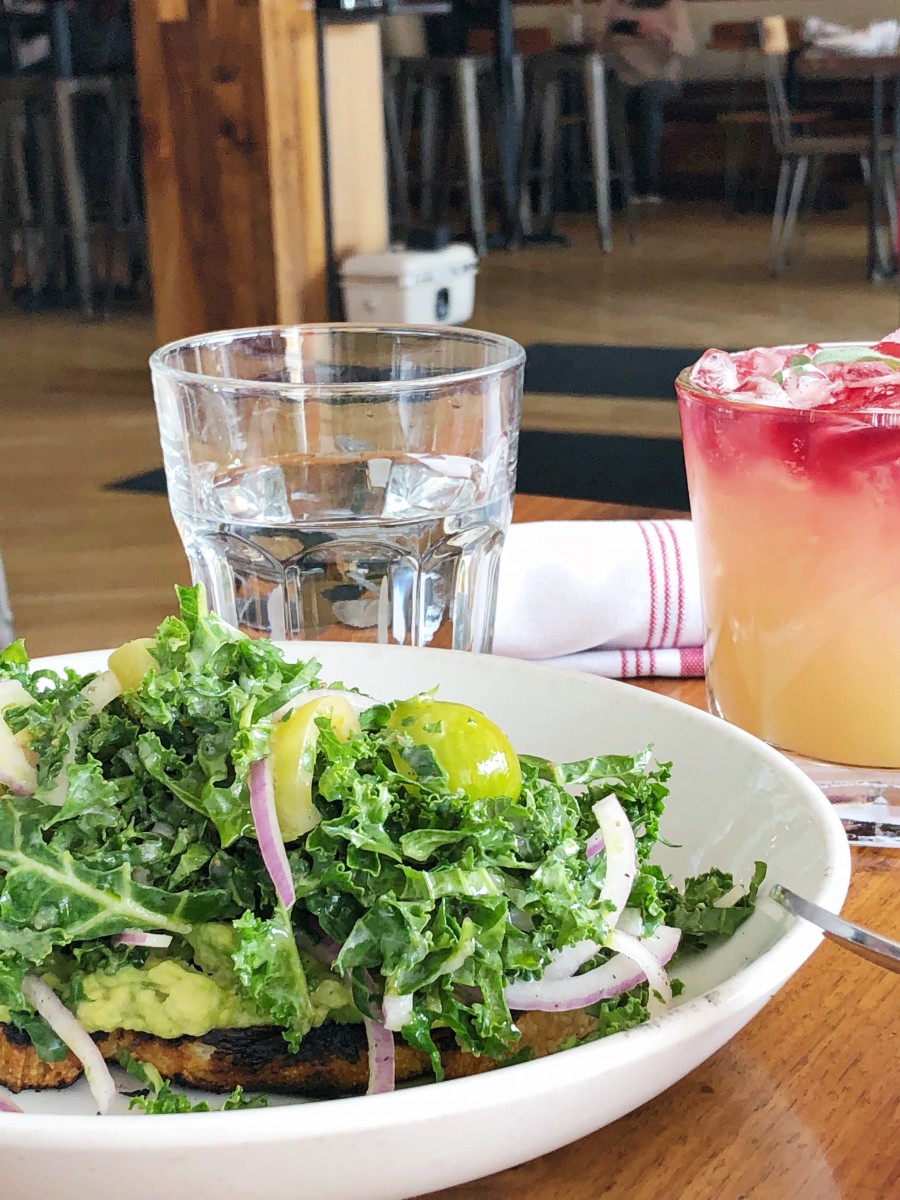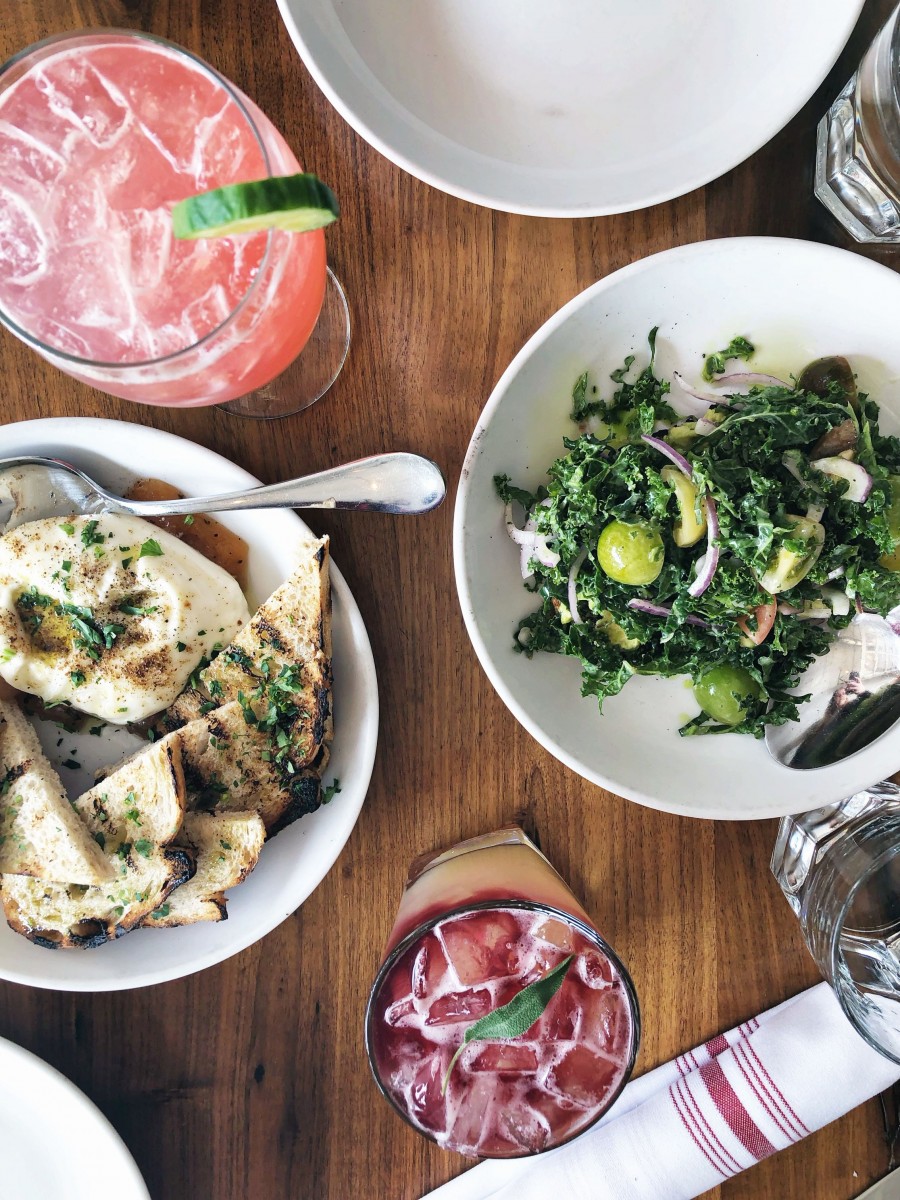 Bar Fausto
Bar Fausto is located in RiNo and is under the same management as Populist and Huckleberry. We didn't get to get to either of those restaurants during our trip (I was very bummed) but we loved grabbing drinks here one night. The atmosphere was fun and the drinks were on point.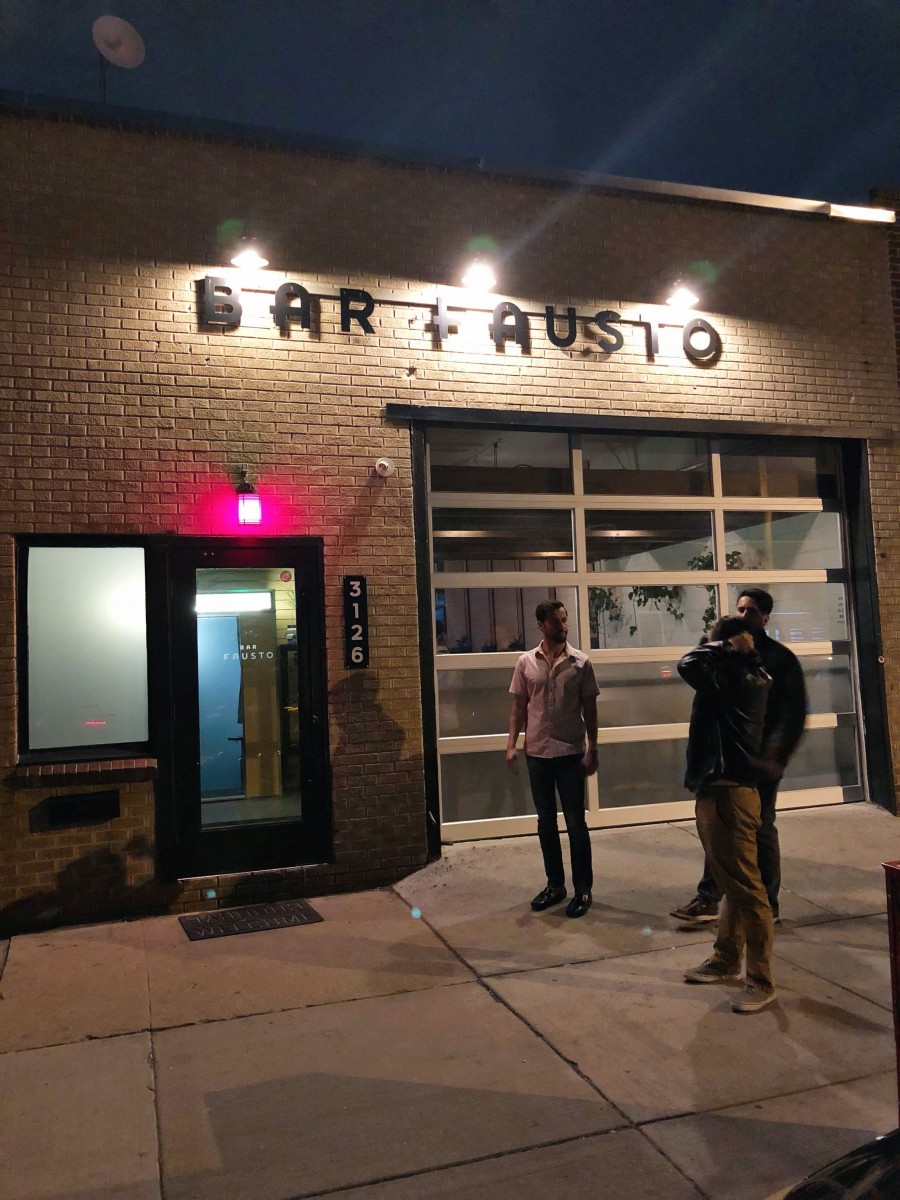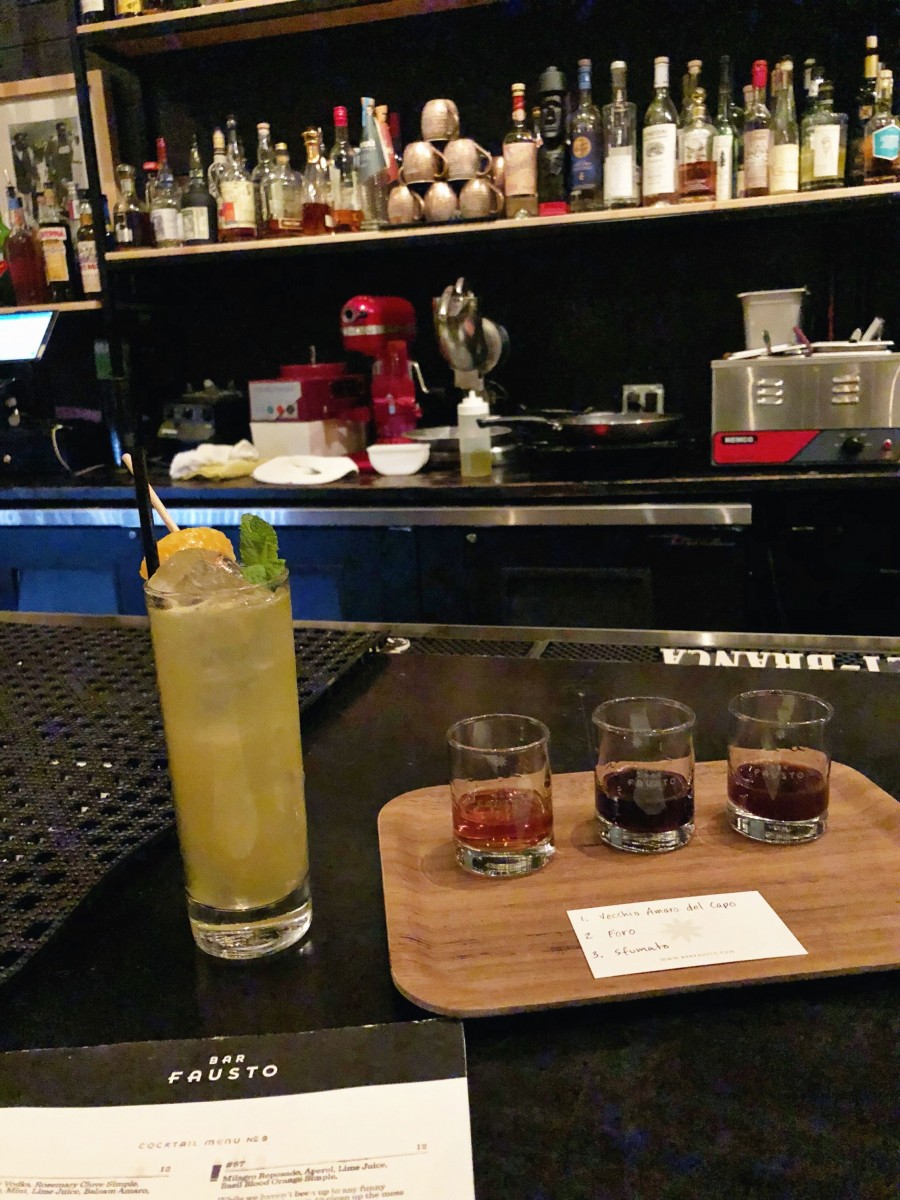 Denver Biscuit Co.
When reading Denver visitor guides, Denver Biscuit Co. kept on coming up on every list. I am a huge biscuit fan so naturally this was one of our first stops. You guys, the biscuits are ridiculous. I will officially be stopping at one of these (there's multiple locations all over the city) every time I'm in Denver from here on out!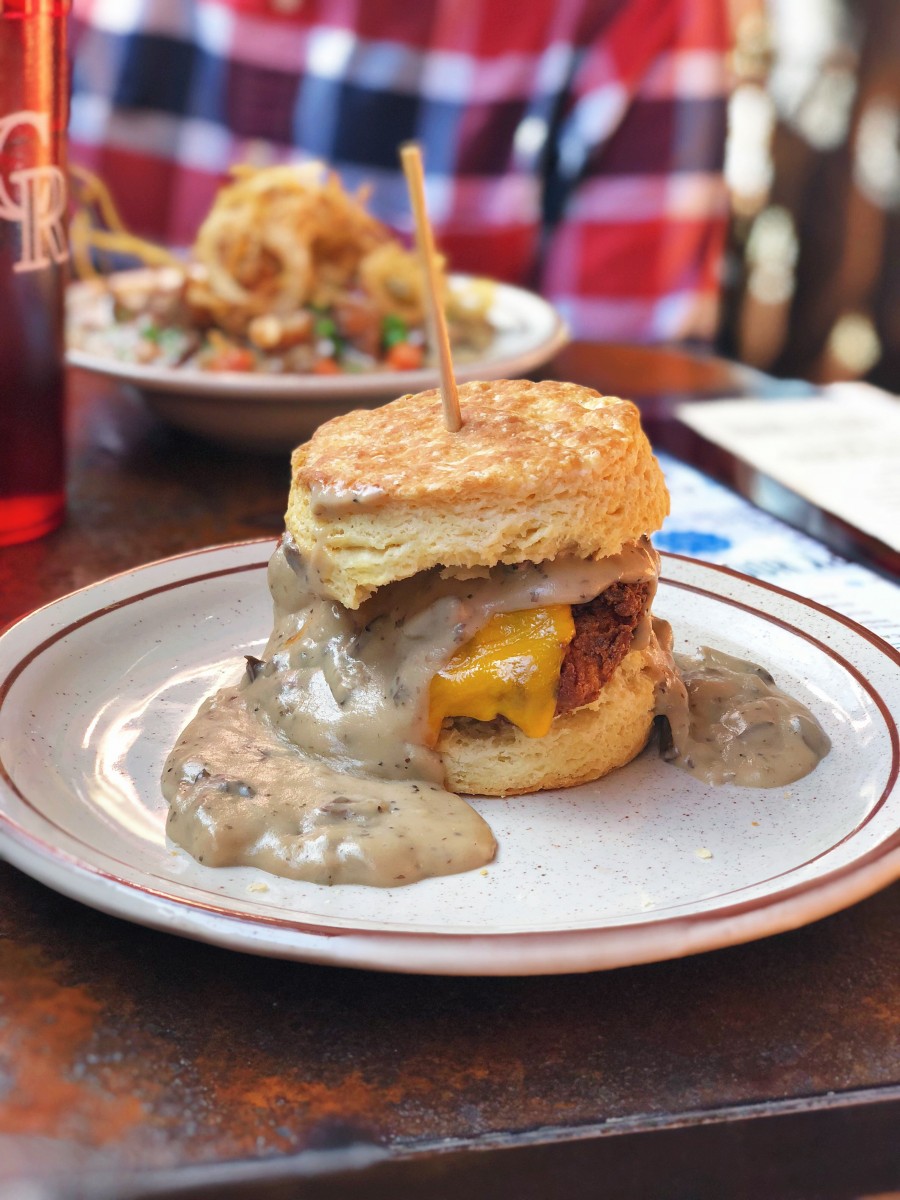 City O' City
While exploring the Capitol Hill area of Denver we grabbed a snack from City O' City. They're an ecclectic vegetarian restaurant with a great vibe. Anytime I can get veggie poutine I'm a happy girl.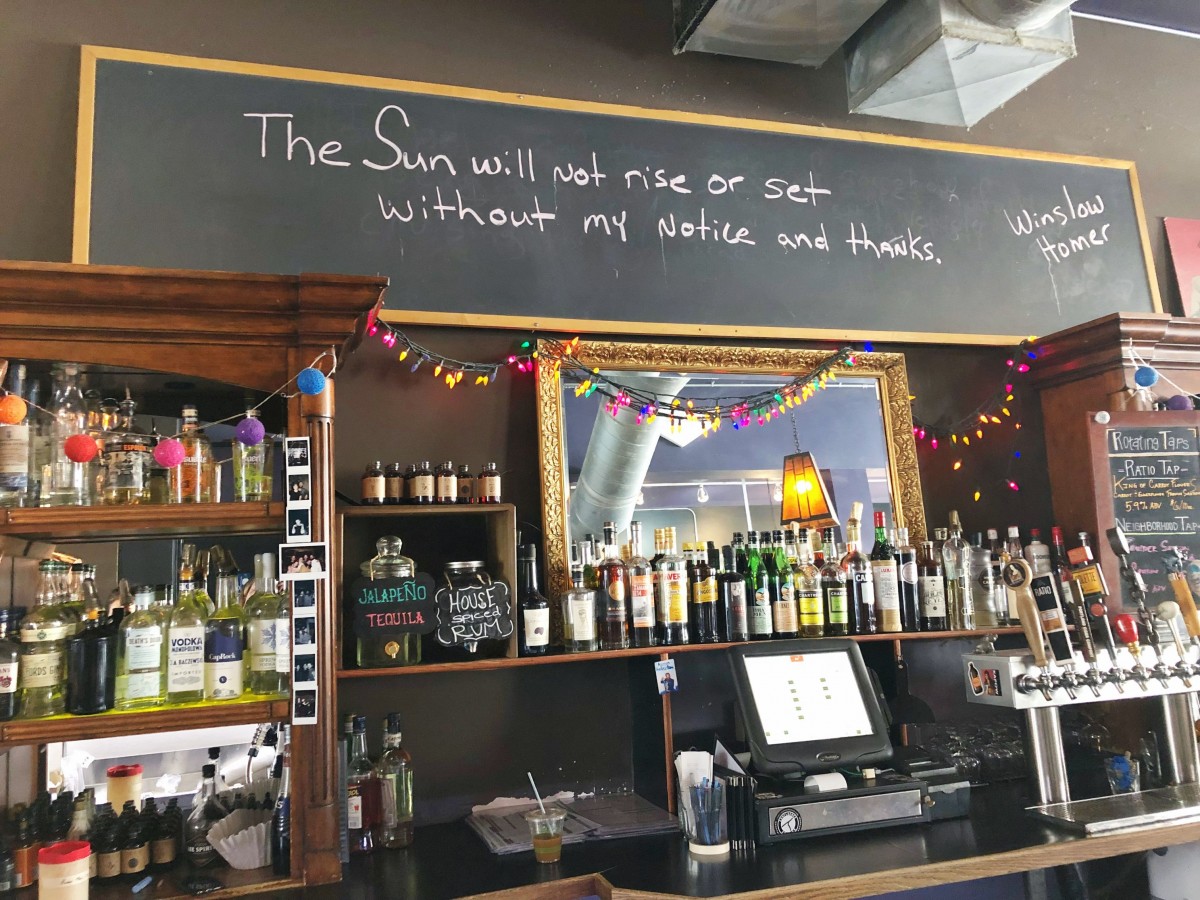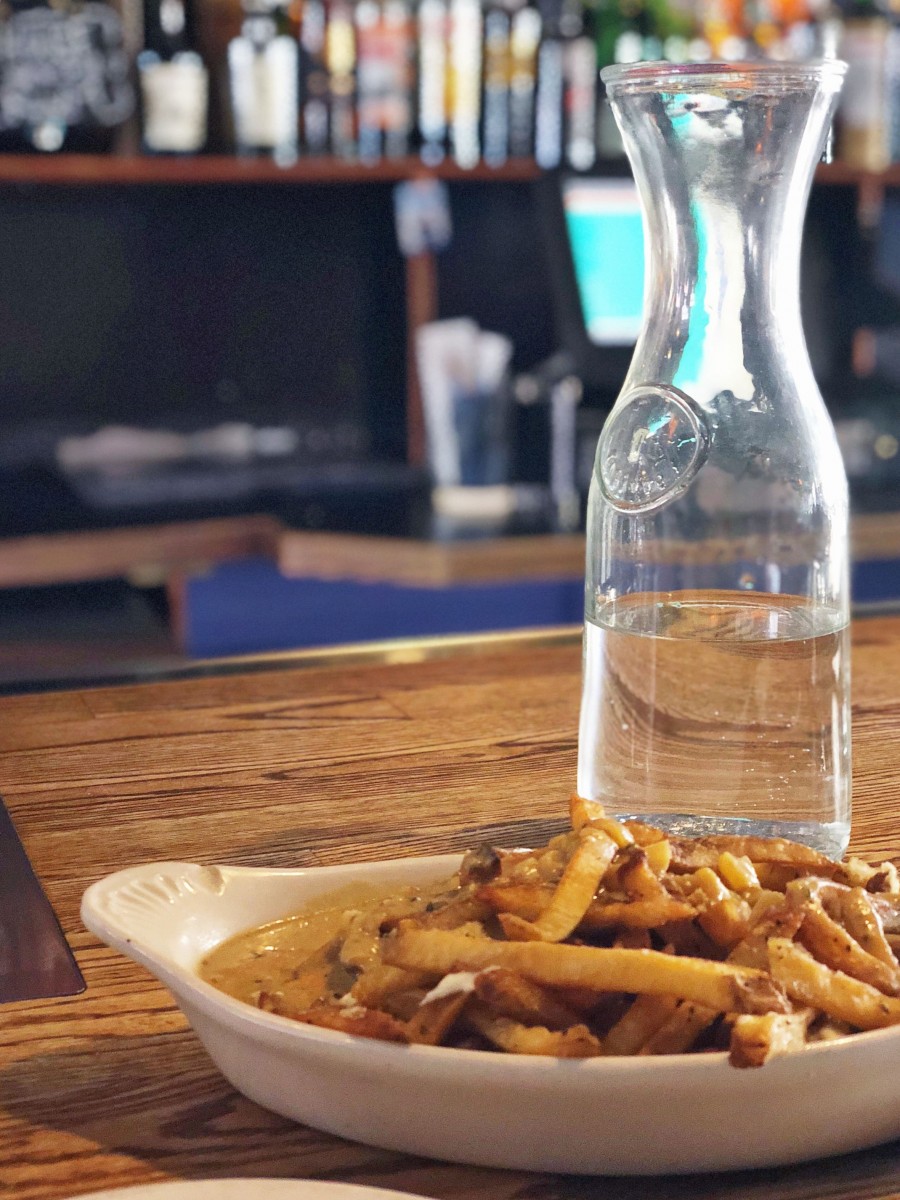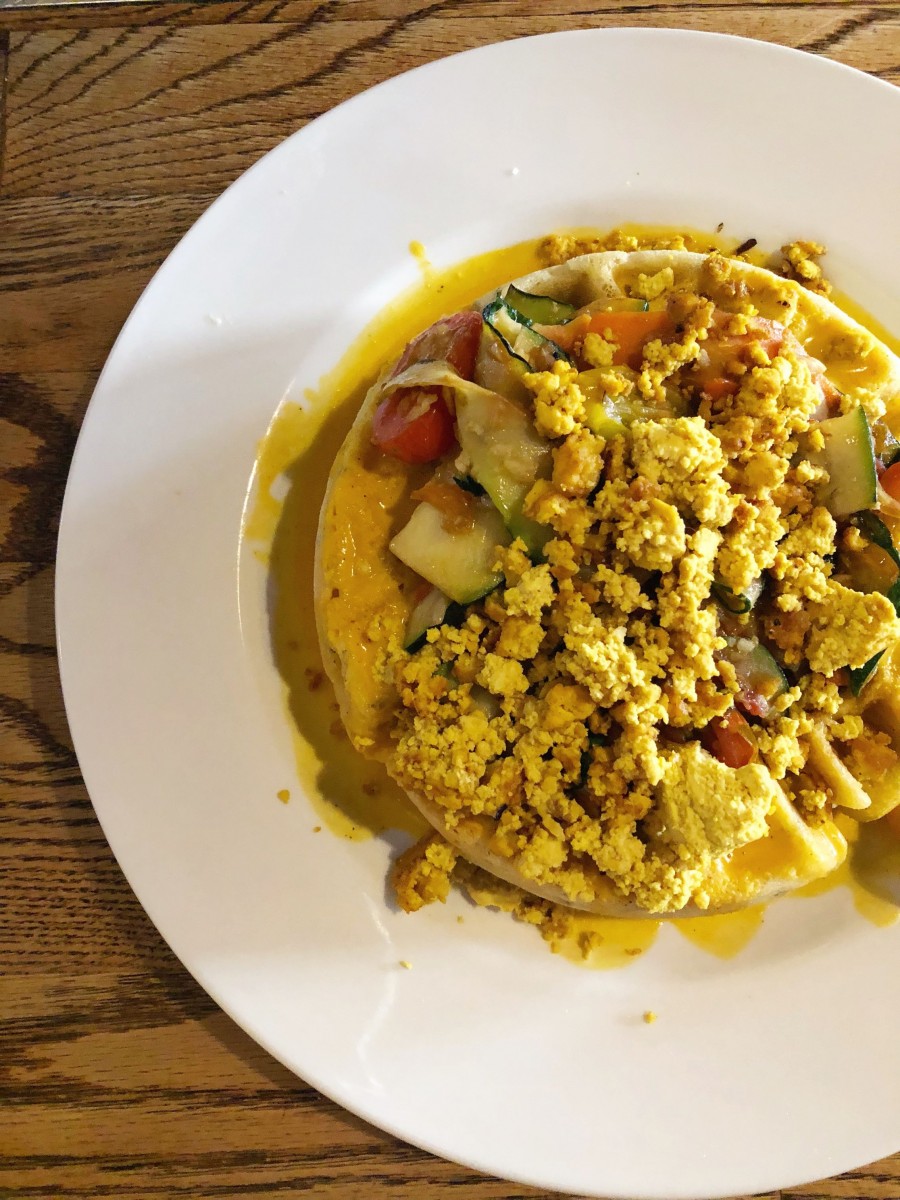 The Cooper Lounge
Located in Union Station, The Cooper Lounge is probably one of the most beautiful bars I've ever been in. The drinks are perfection and the service is five stars. What more can you ask for?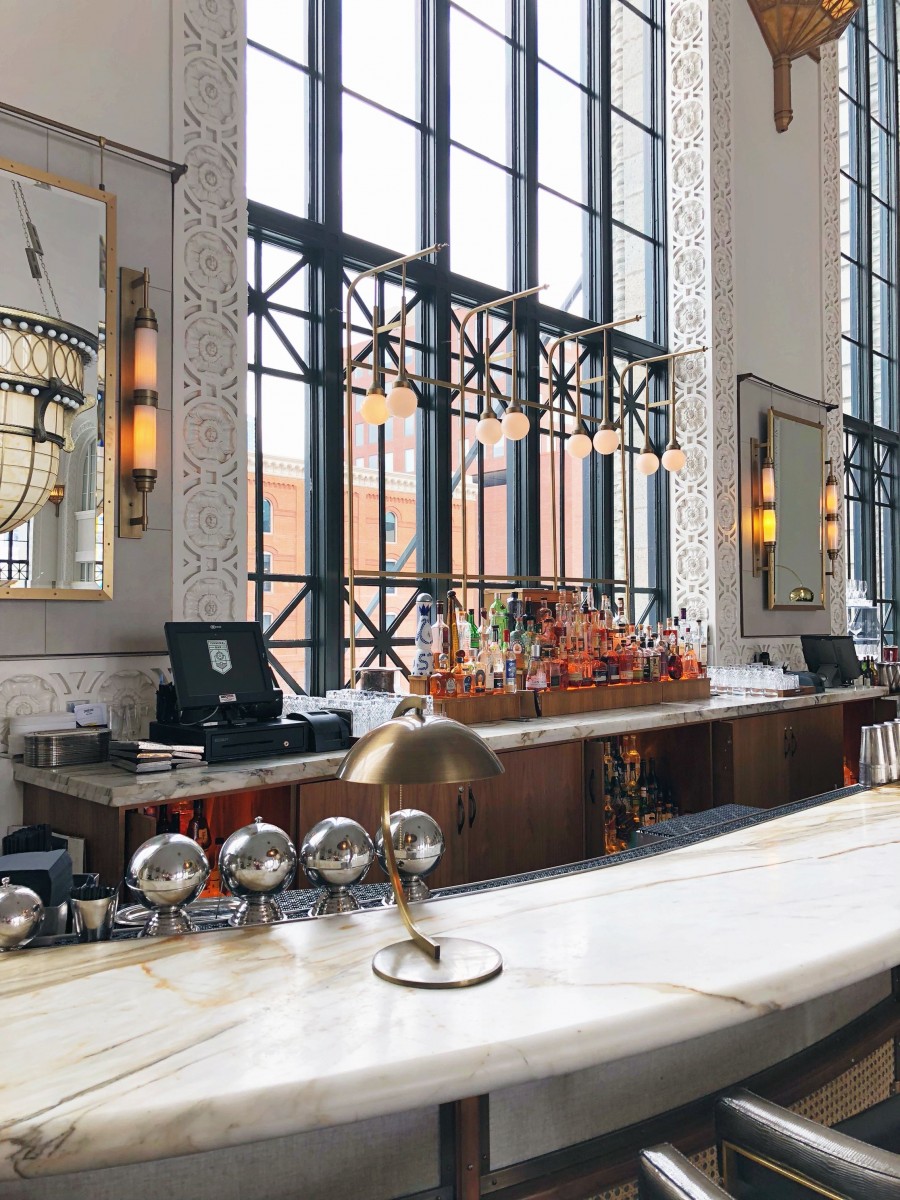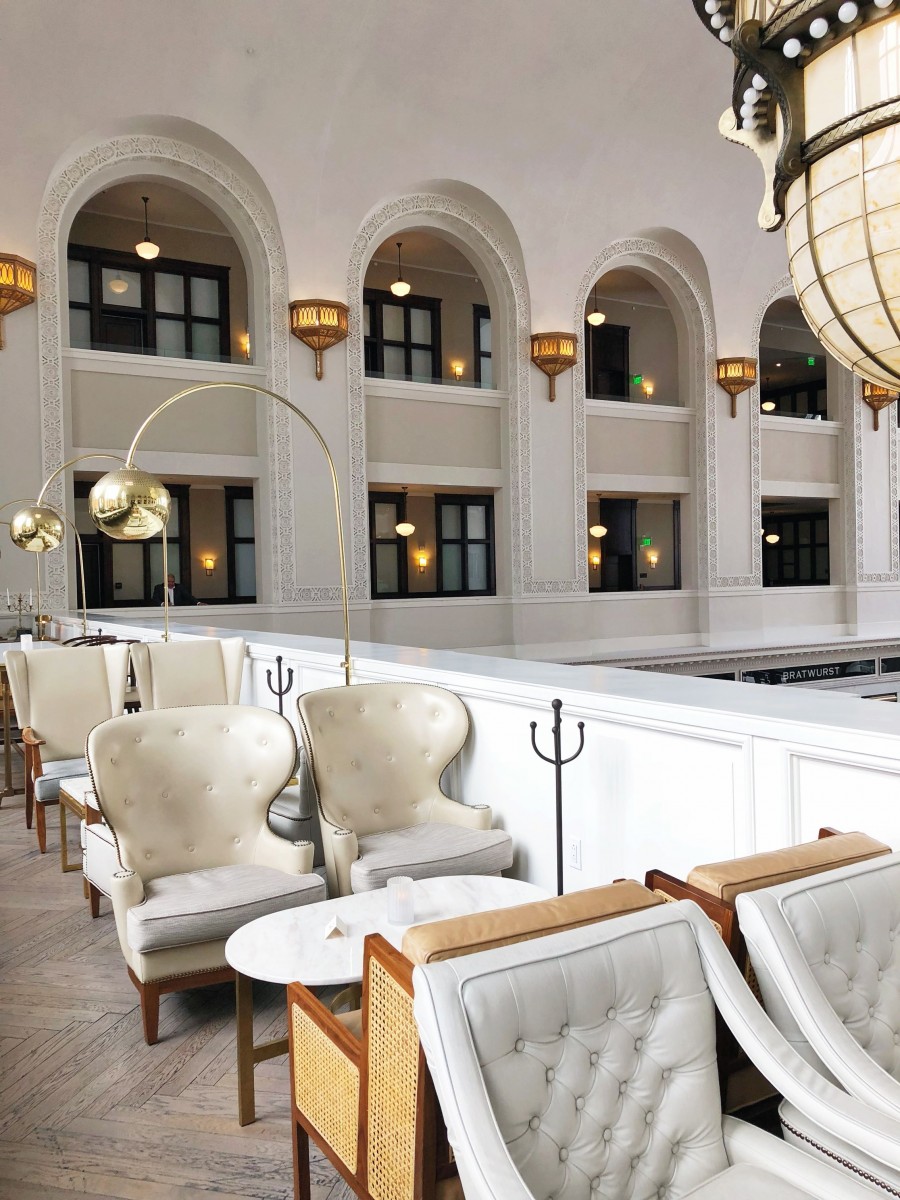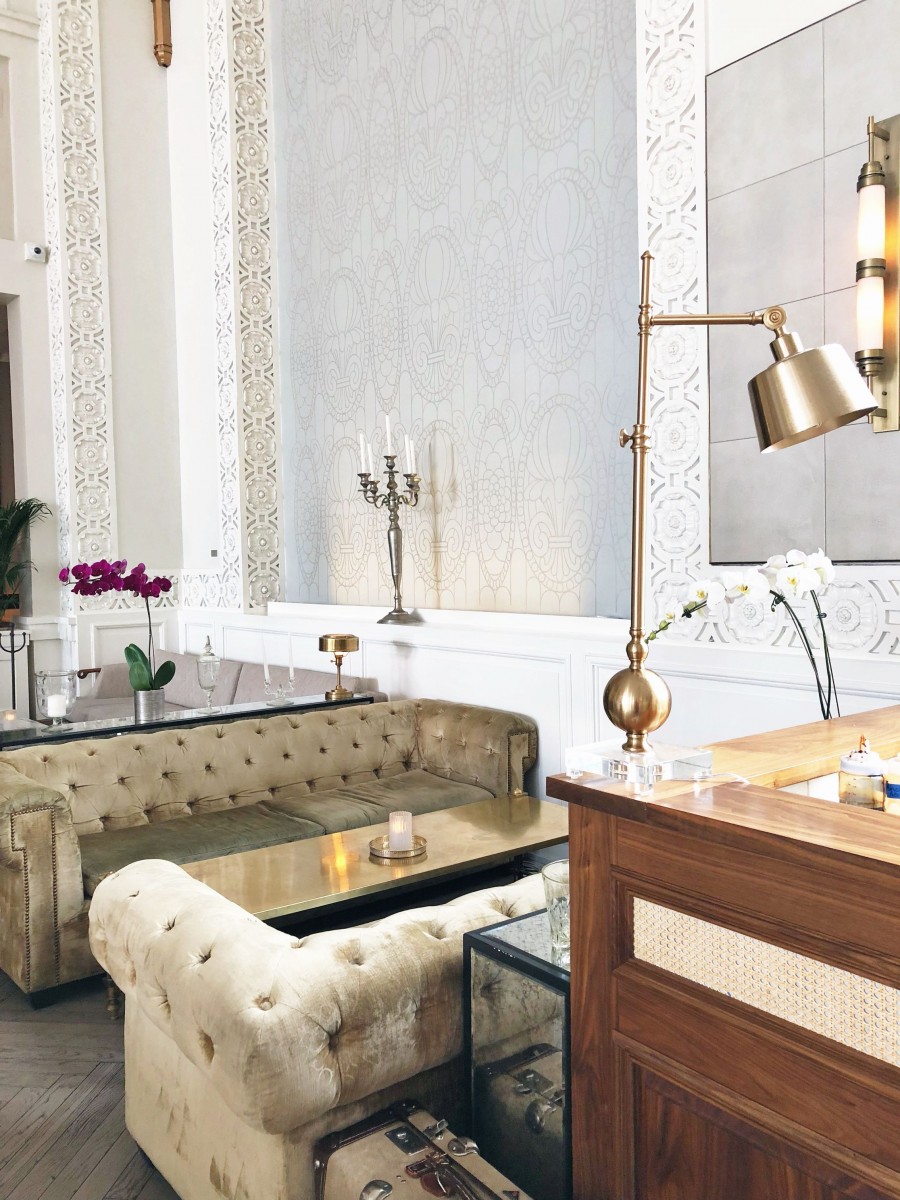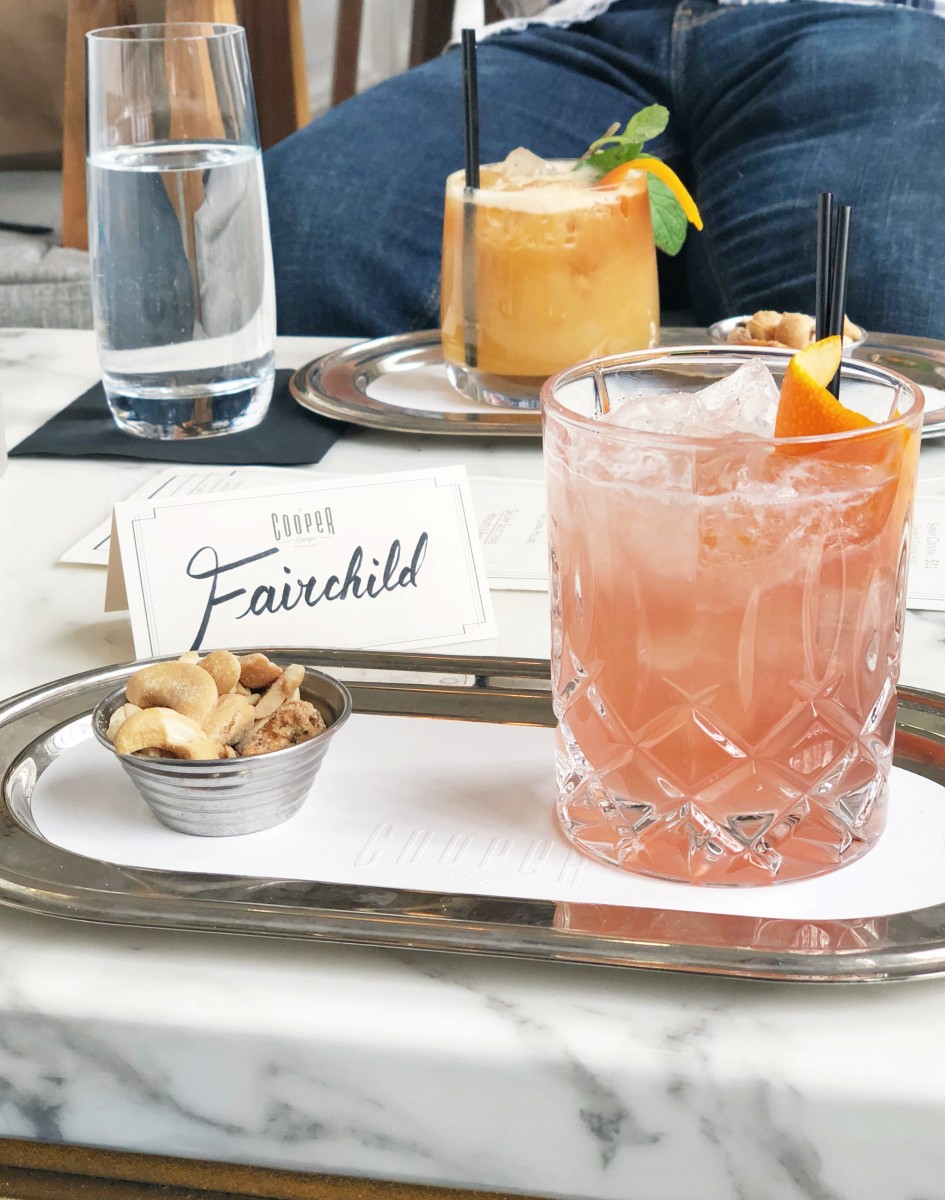 Bittersweet
Ah, reliving our dining experience at Bittersweet in RiNo just makes me happy. It was a great meal. We split a veggie tasting menu and added a few more dishes to round out the meal. I loved every course.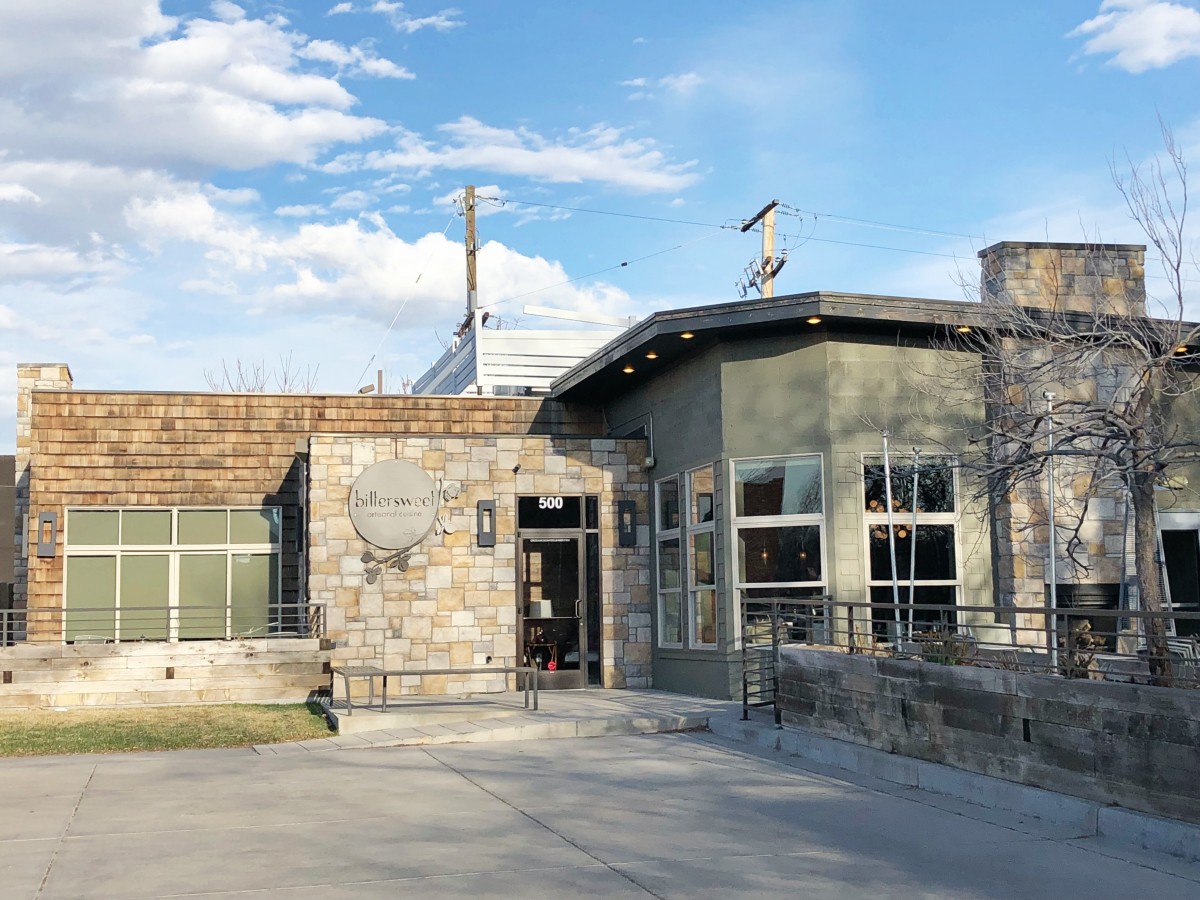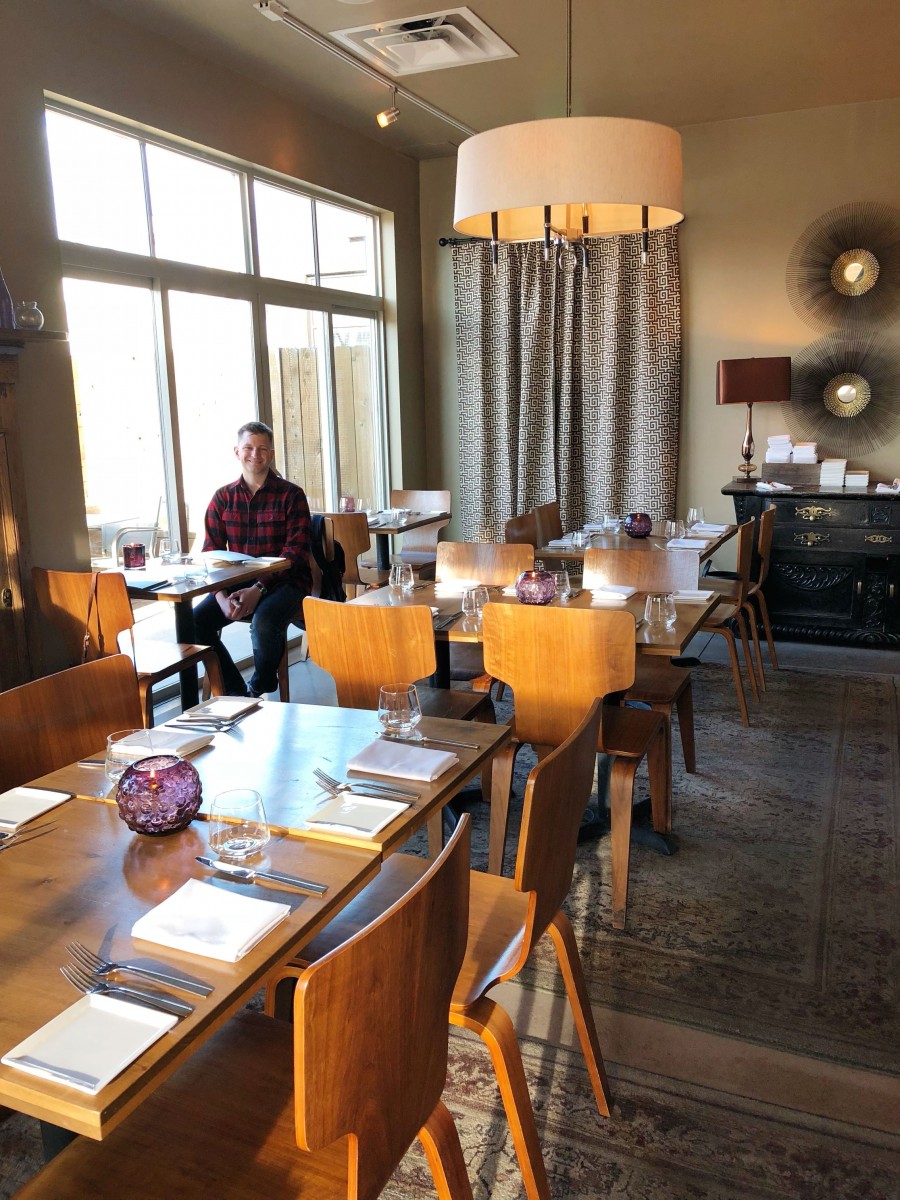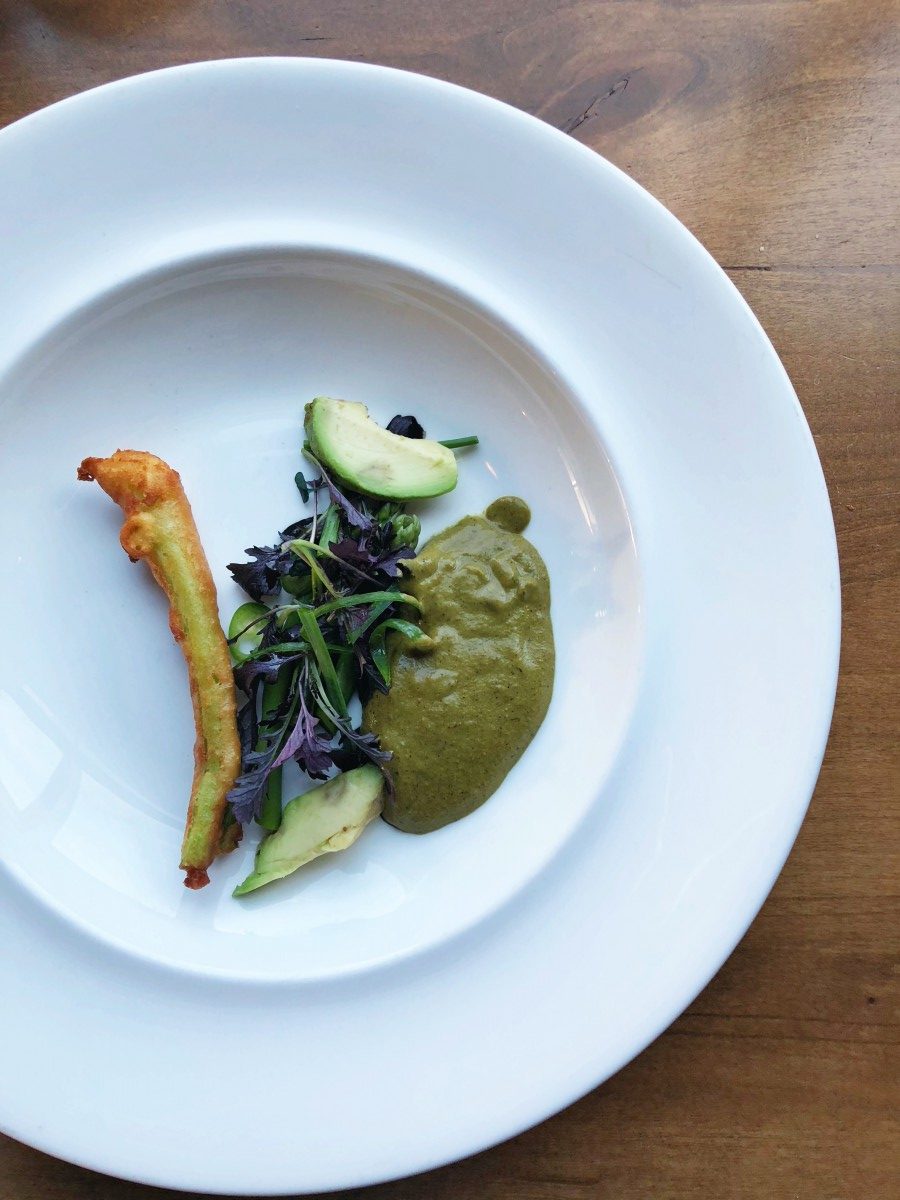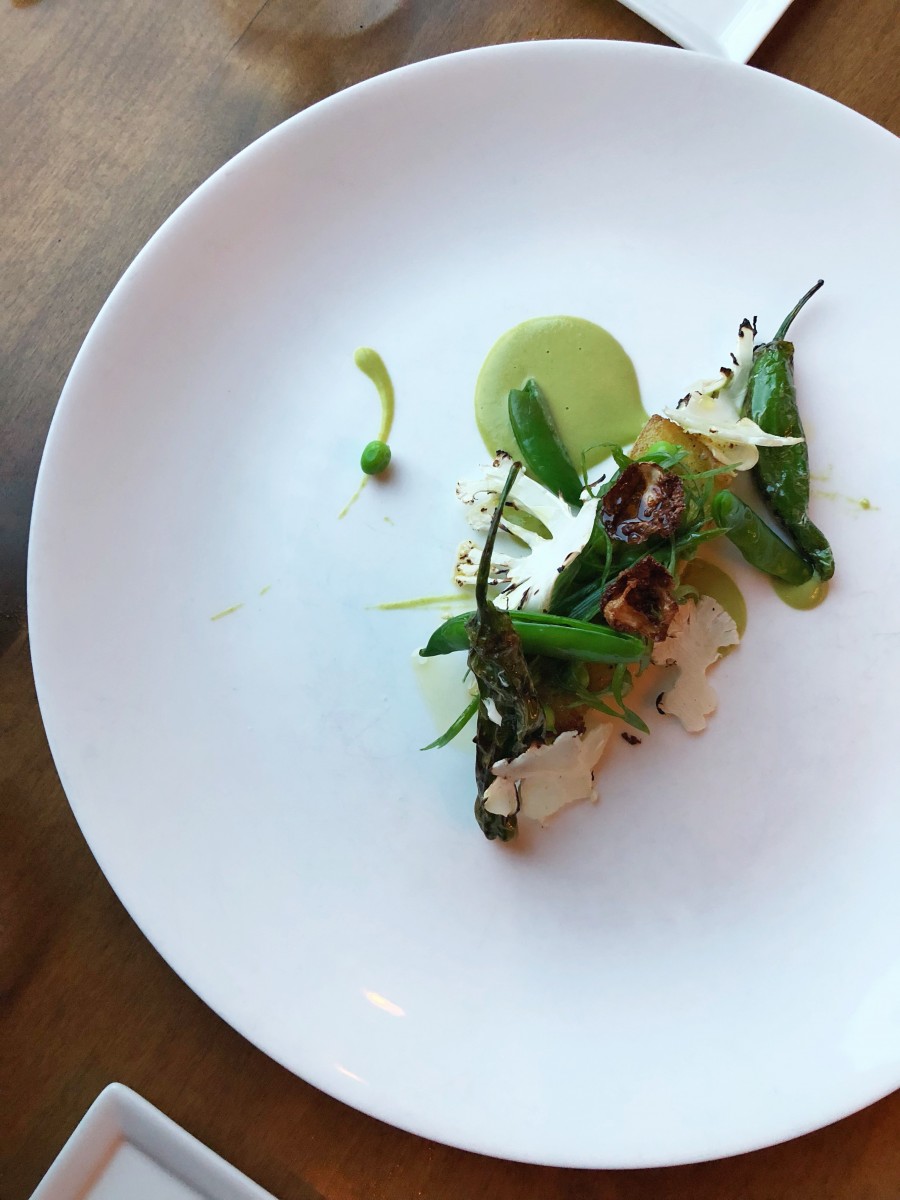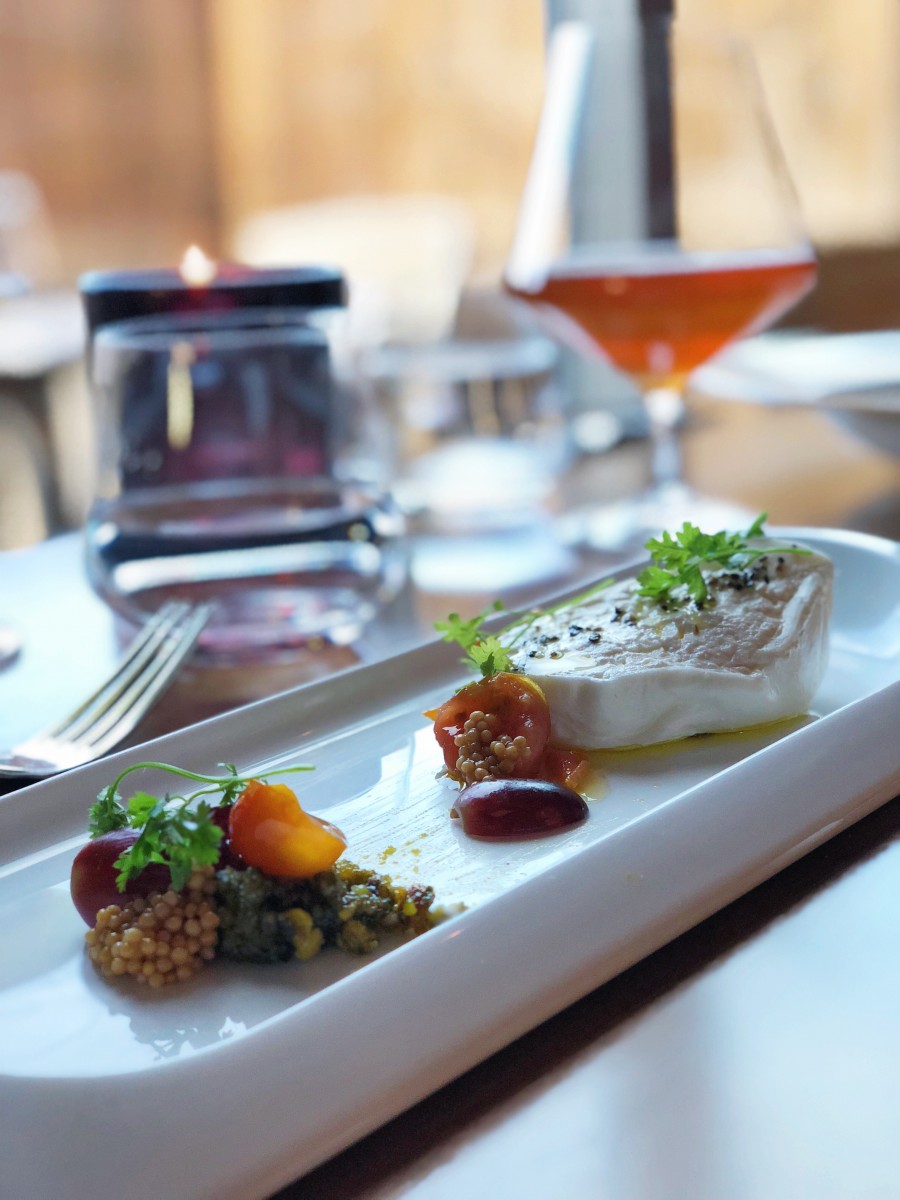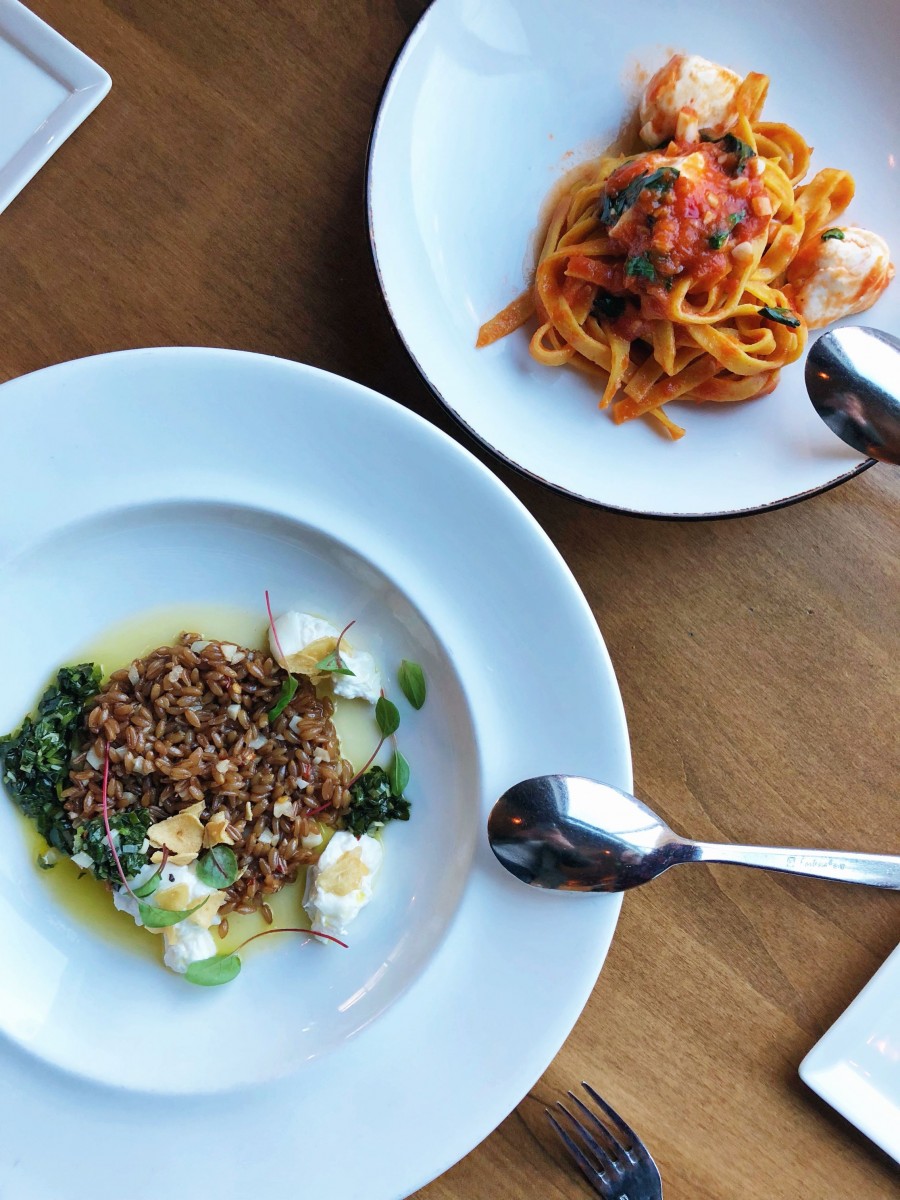 B&GC Speakeasy
I am always up for a speakeasy. Located in Cherry Creek, B&GC is a lot of fun and has a great atmosphere. I want to caveat that this place is more of a purist cocktail bar. While that is right up Josh's alley, I prefer some fun flavors in my drinks. Josh gives this five stars. While the drinks are not really my thing, I would totally tag along again for the experience.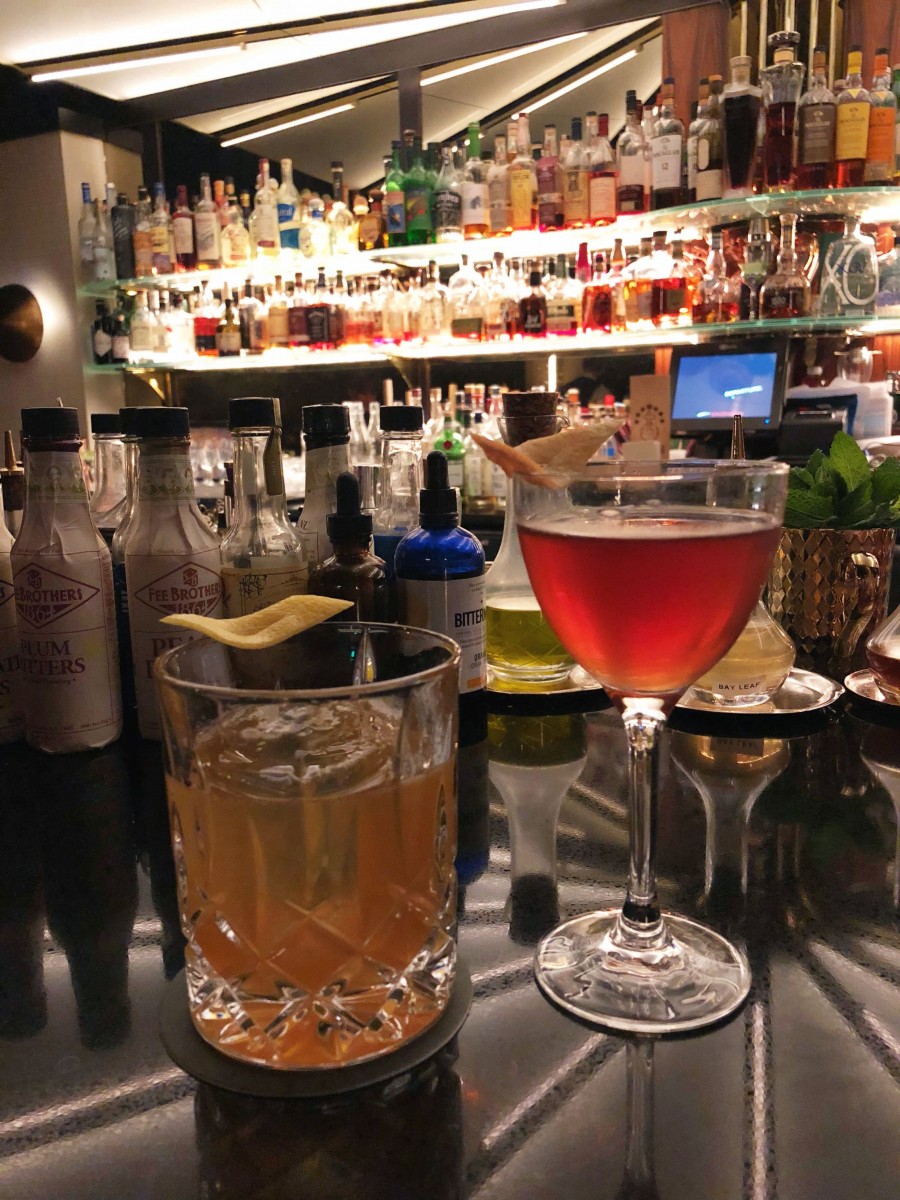 Root Down
We went to Root Down in LoHi for breakfast on Easter morning and I found it to be the perfect choice for the occasion. I loved my breakfast biscuit dish. I had so many good biscuits on this trip!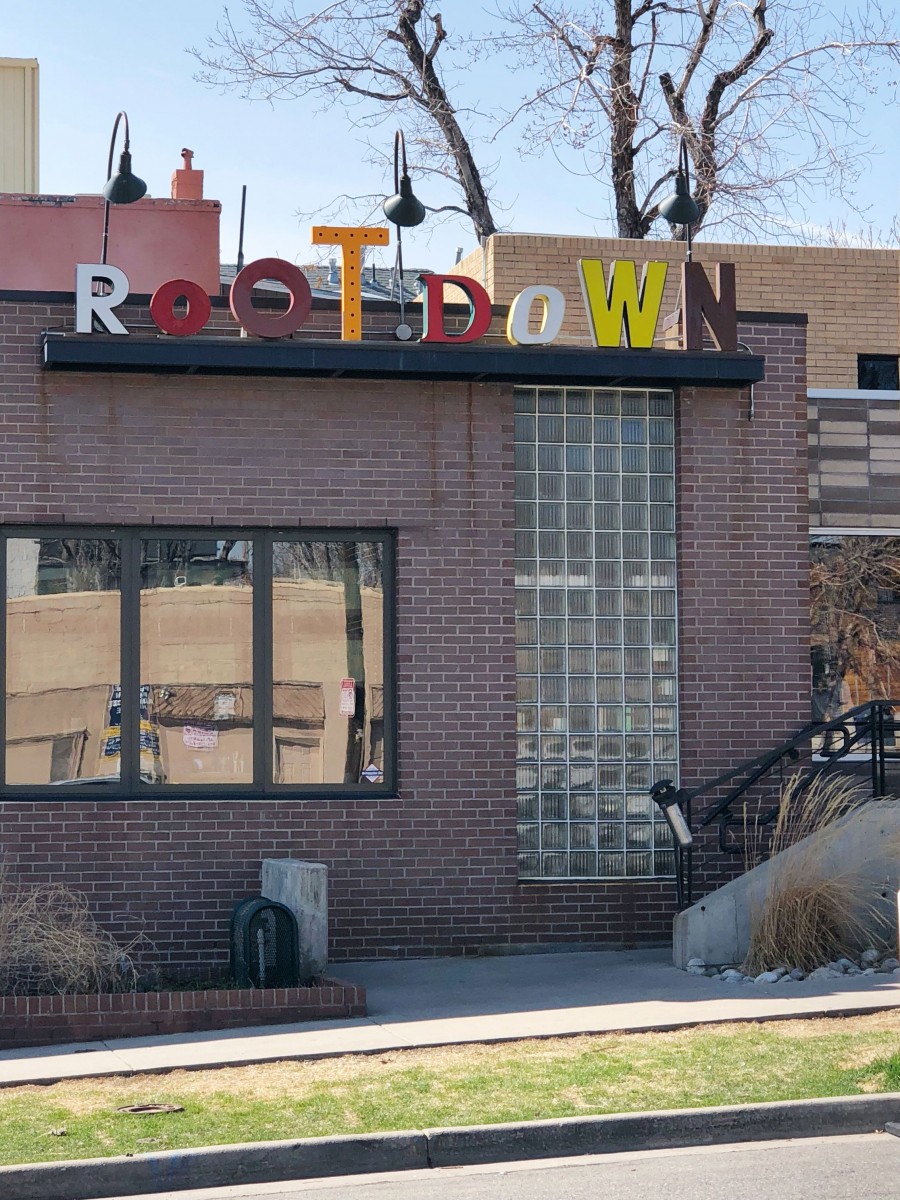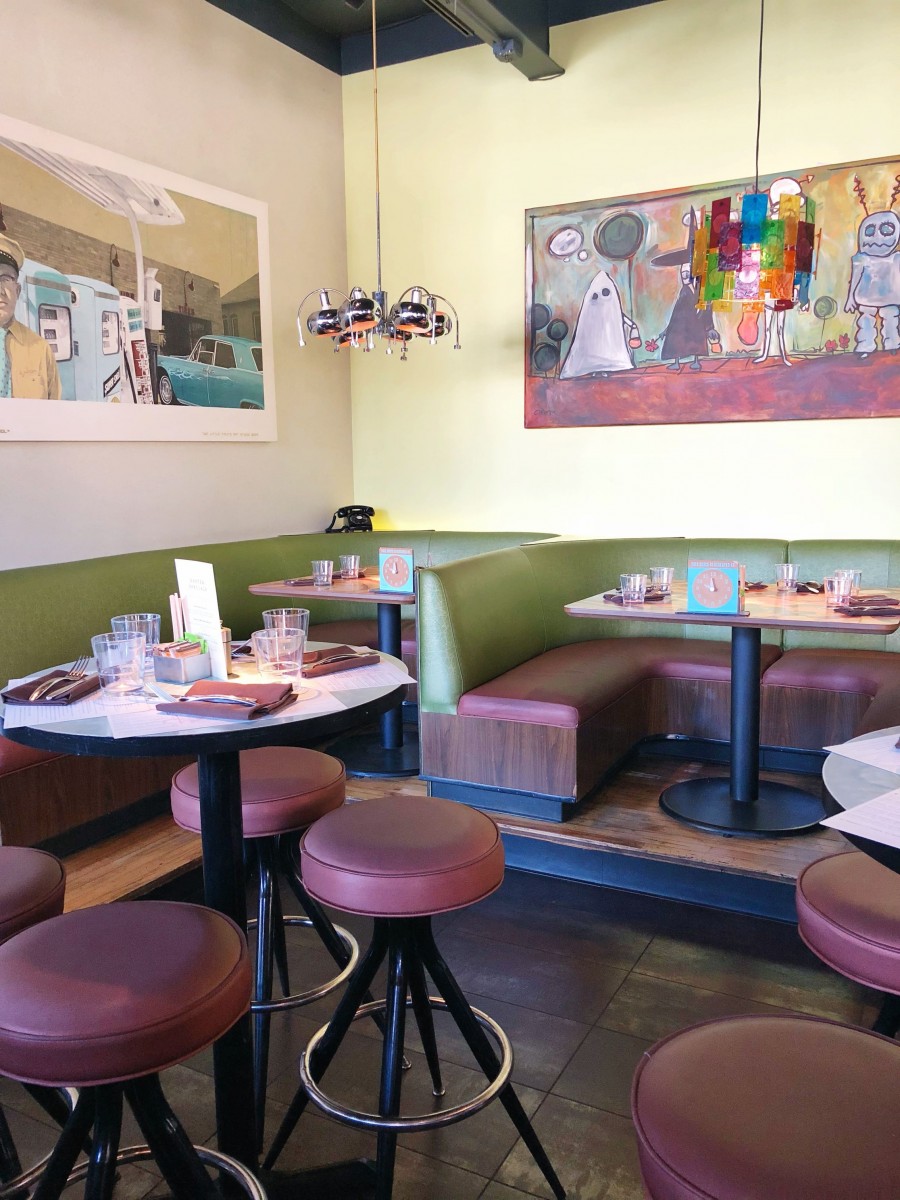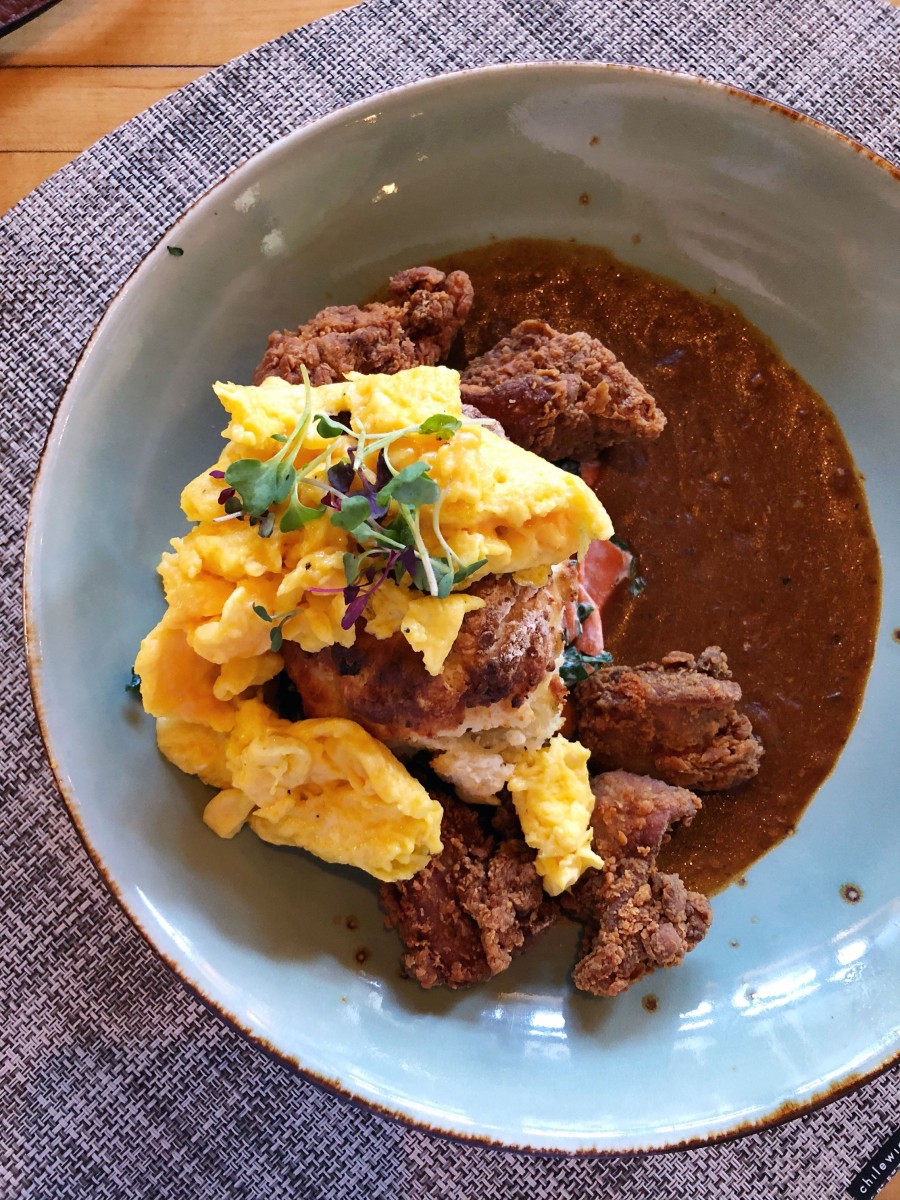 Little Man Ice Cream
Another must-do I kept hearing about from everyone and anyone was Little Man Ice Cream. We went early in the morning to avoid the crazy long lines this place is famous for. I love the quirky design of the store and found the ice cream to be really yummy. It's not the best ice cream I've ever had, but critiquing ice cream is like critiquing pizza. Just eat it and enjoy it!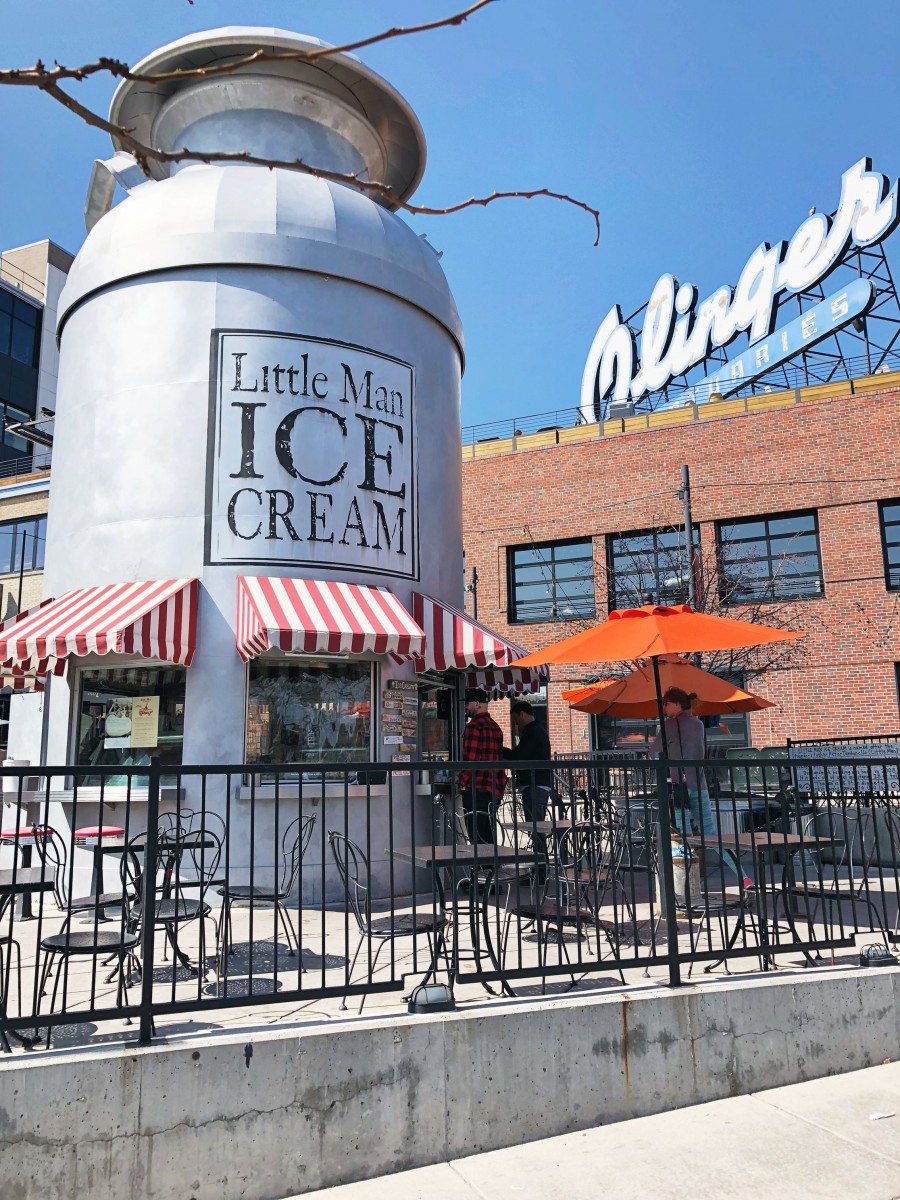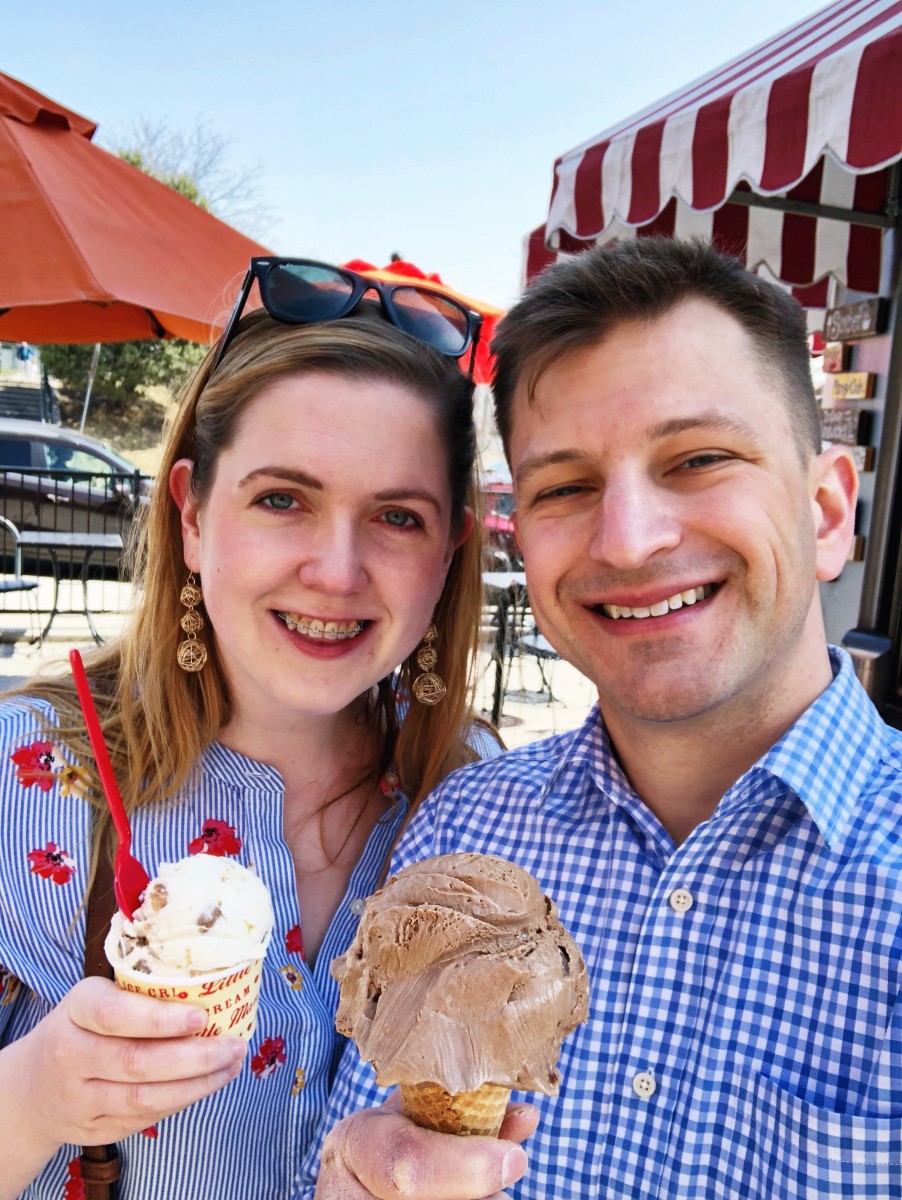 American Cultures Kombucha
I love how current Denver is. A kombucha bar? Yes, yes and yes. I absolutely loved American Cultures.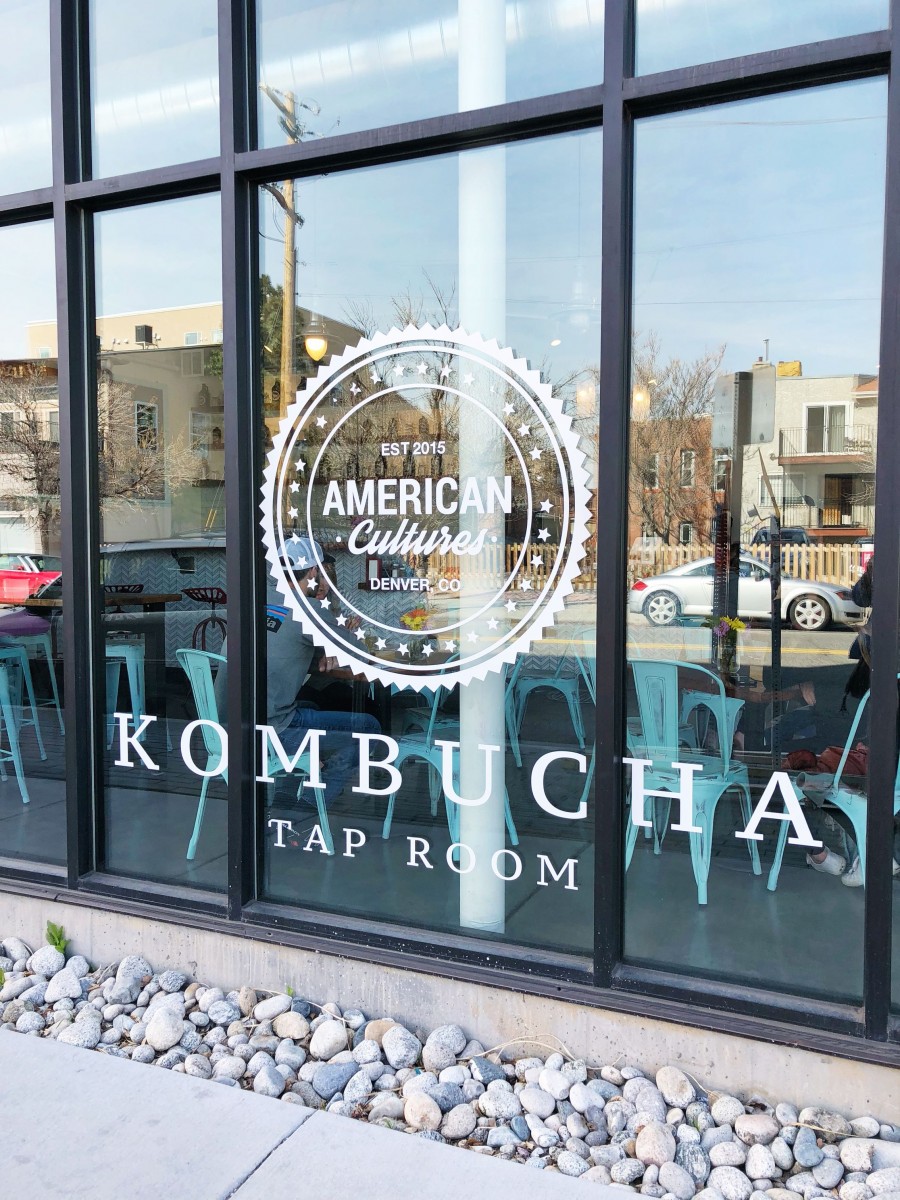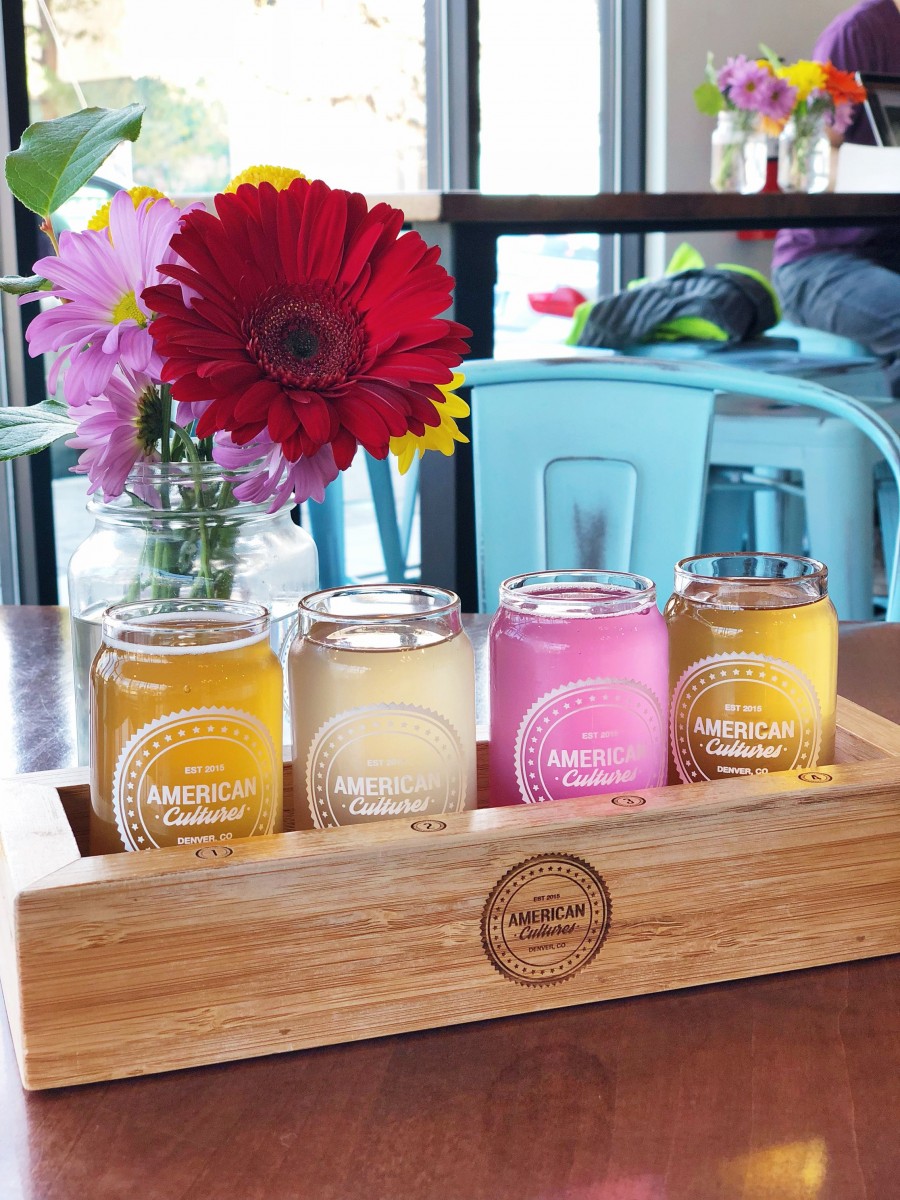 Maria Empanada
A fun late-night find that was absolutely delicious. Maria Empanada is located right next to a bar that Josh really wanted to go to. Beer for him and empanadas for me!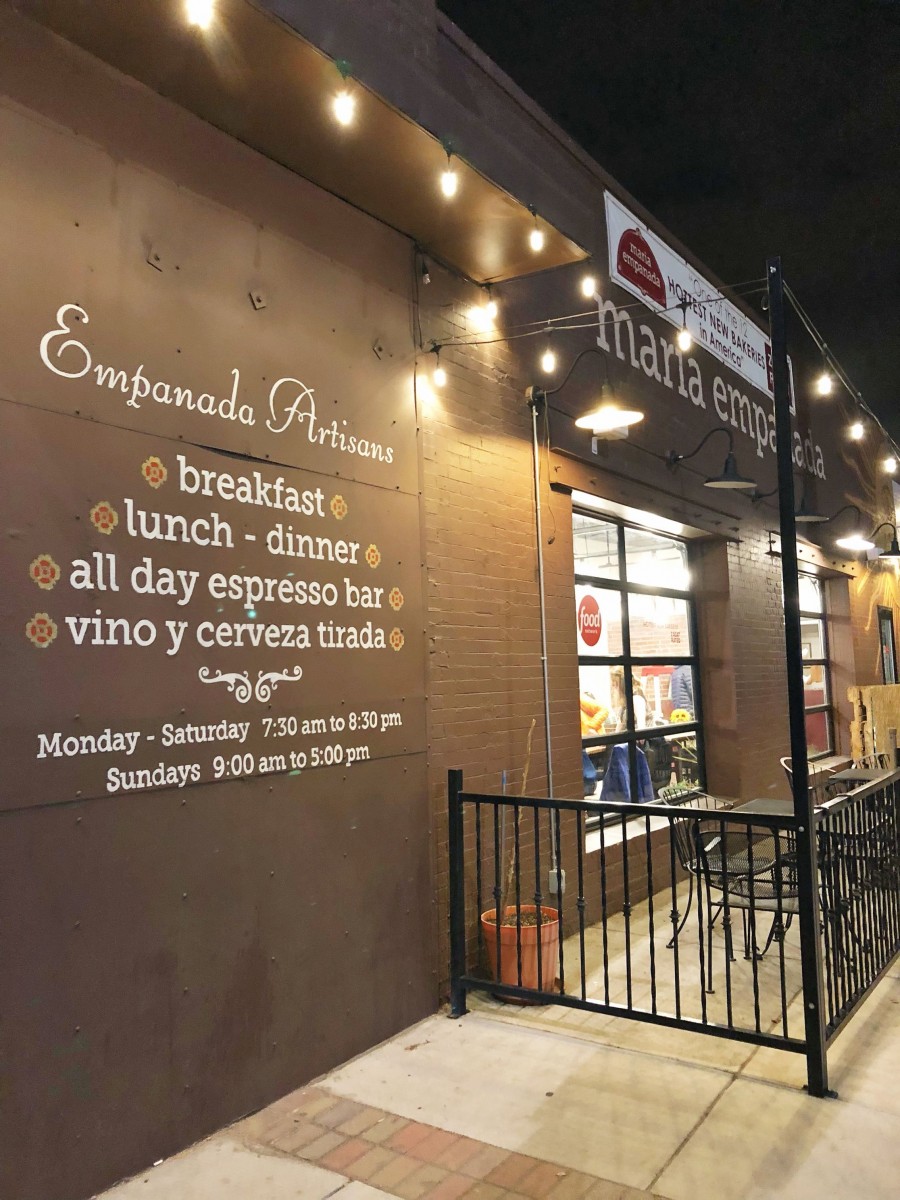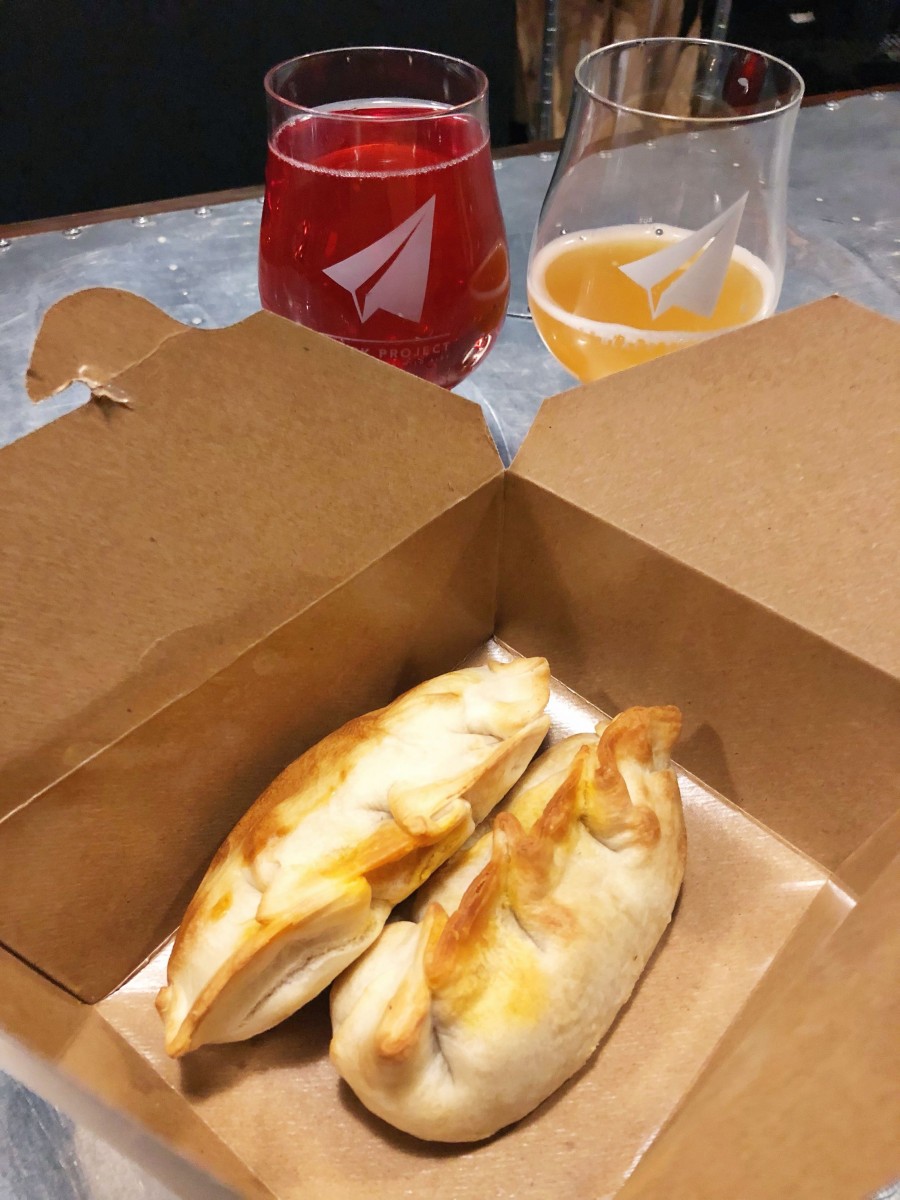 Punch Bowl Social
Punch Bowl Social is a really cool bar. I think this place is actually a chain which makes me really hope Omaha gets one soon. It's a bar meets karaoke-bowling-arcade that also happens to have a scratch kitchen. Yeah, I'm a fan.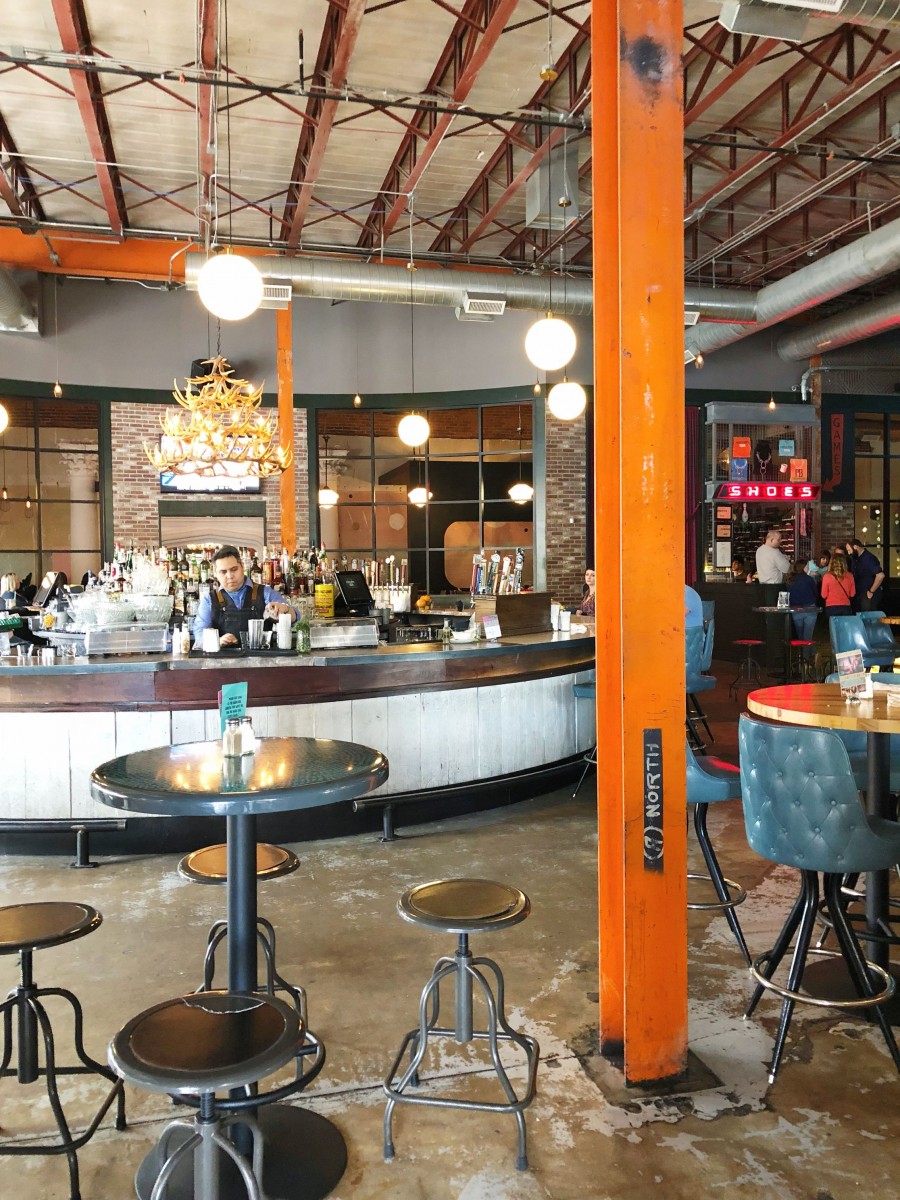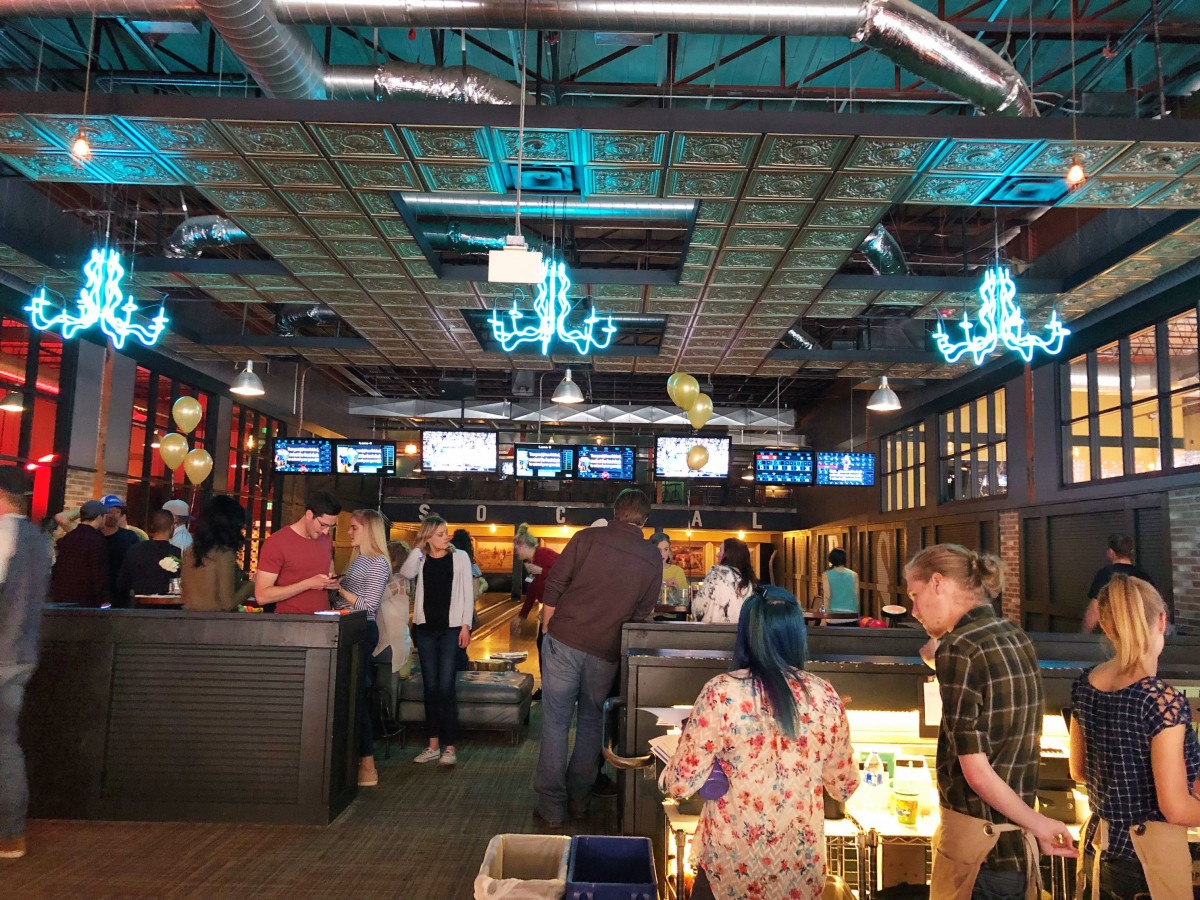 Low Country Kitchen
Guys I was on such a biscuit kick! I literally stopped into Low Country Kitchen for a chicken biscuit and it was everything I wanted it to be and more. Someday, when I am not eating my way through the city like a madwoman I want to return and try more of their menu.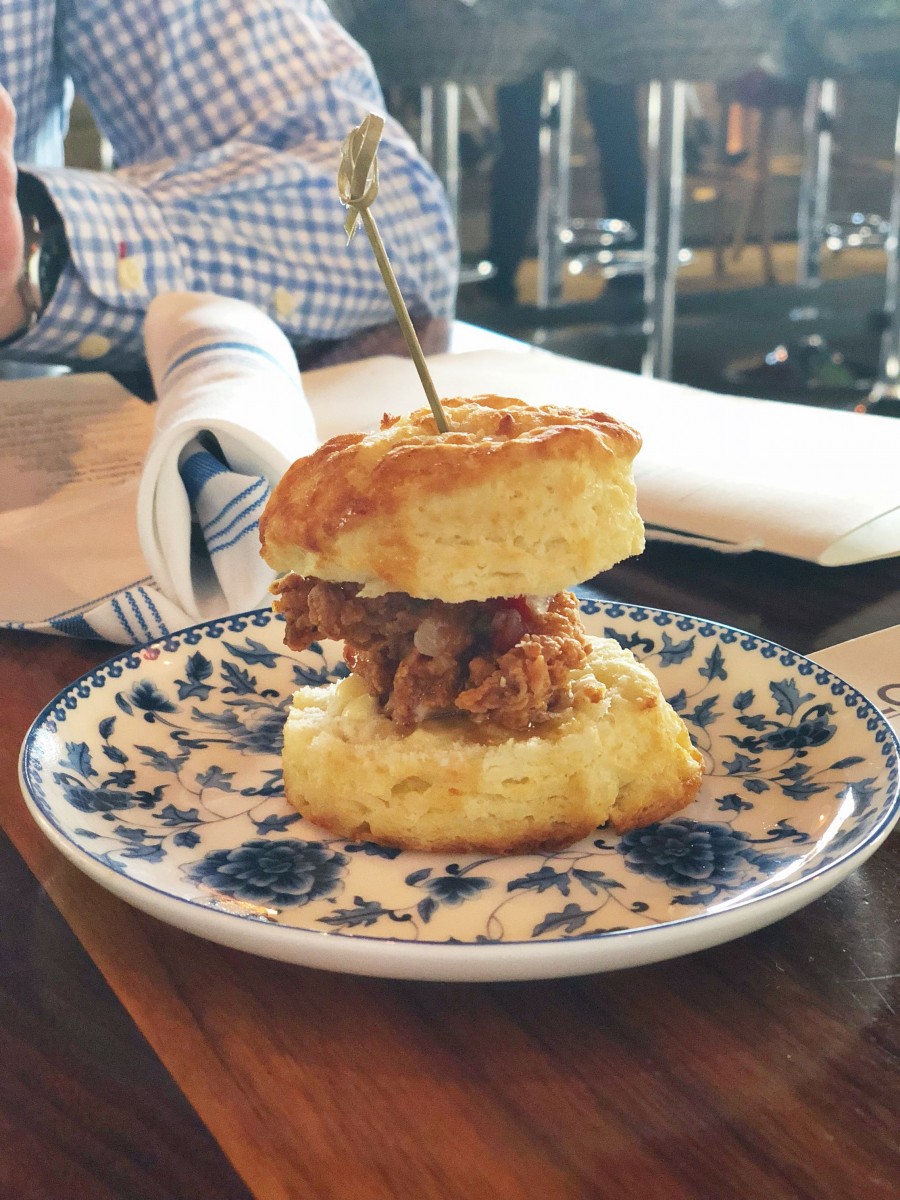 Mercantile
Speaking of places I want to try more of…. Mercantile needs to be on your Denver food list. If you only have one spot on your Denver food list, this should be it. I'm so mad we visited Mercantile when I wasn't very hungry because the simple grilled cheese sandwich I ordered was some of the best food I've ever had. I want to climb through my computer and eat it all over again. The flavors were ridiculous and the bread was just beyond.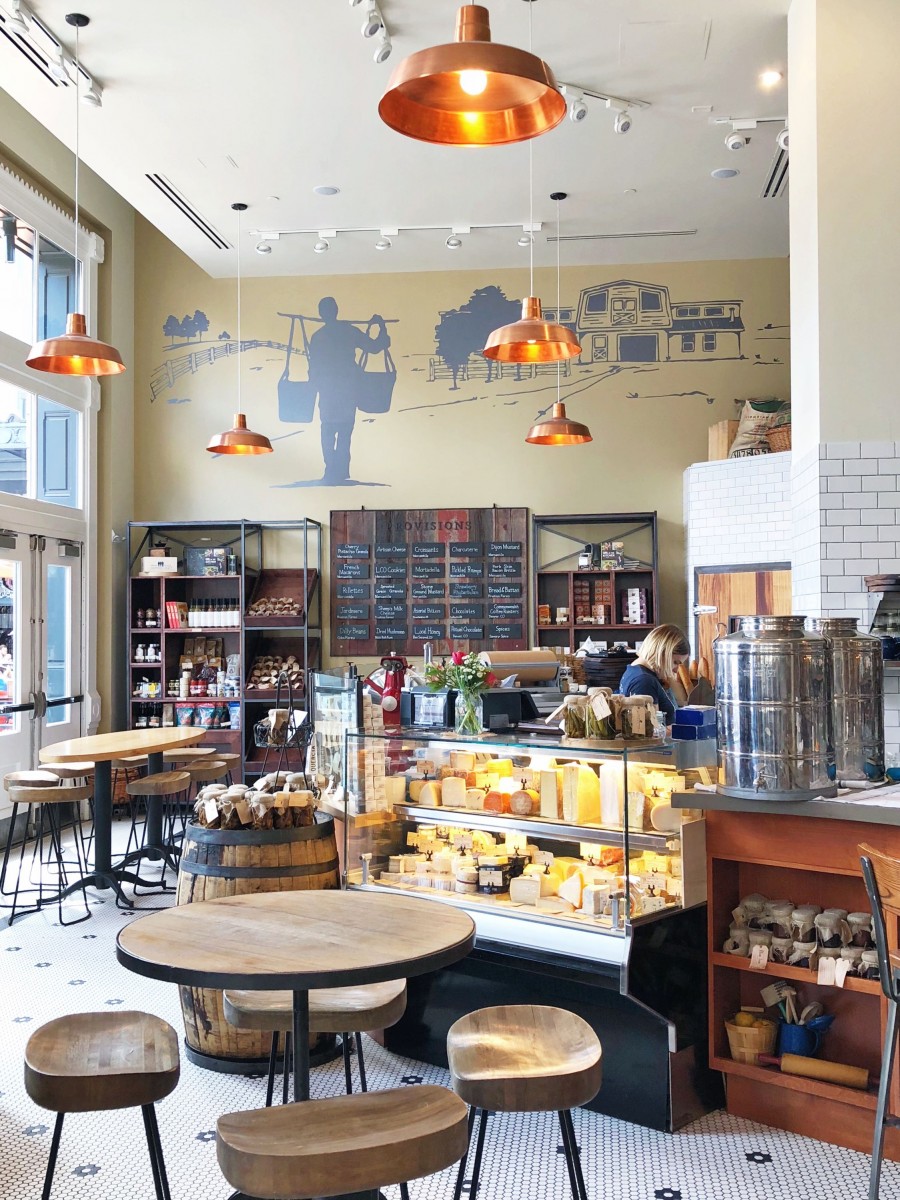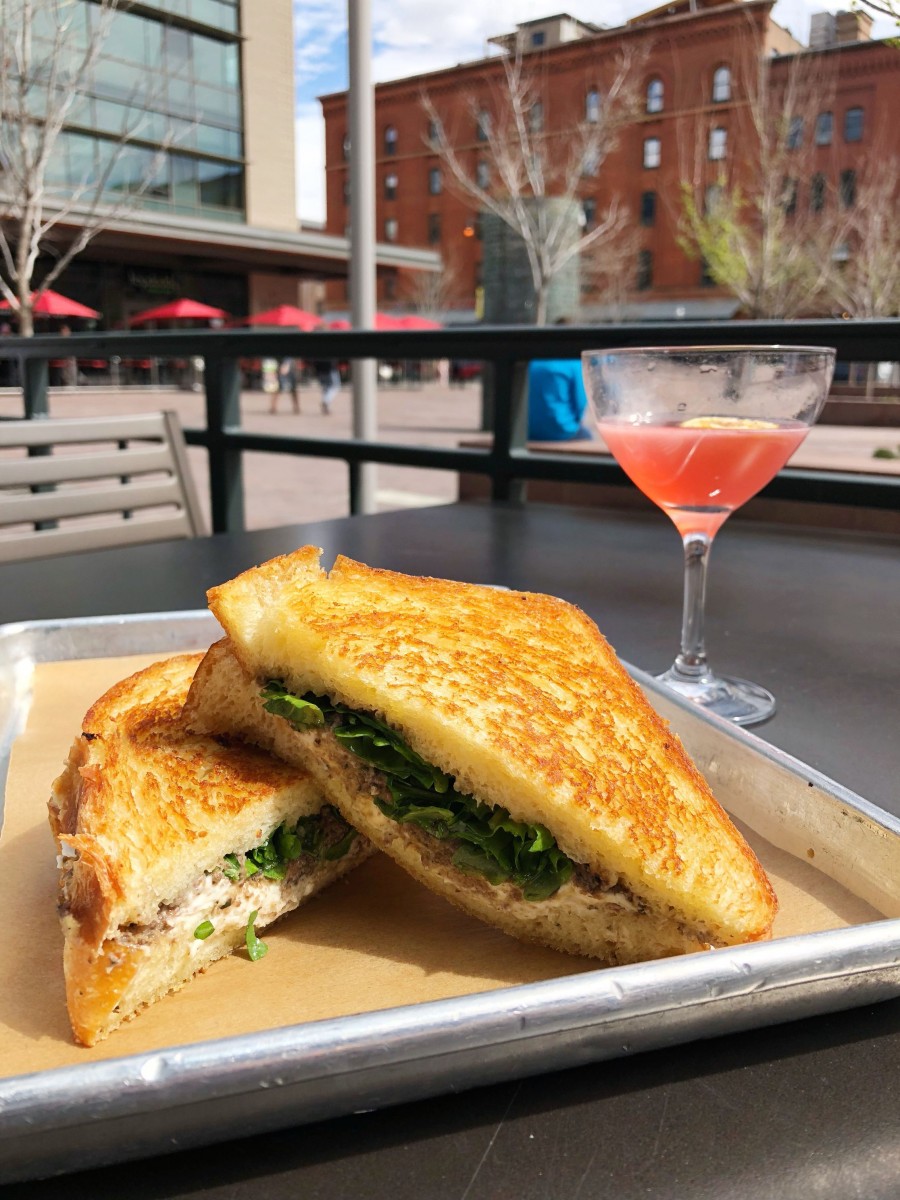 Snooze
Snooze is a really fun breakfast spot. They're located all over Denver but we went to the one in Union Station next to Mercantile. It's a cool spot to start your day.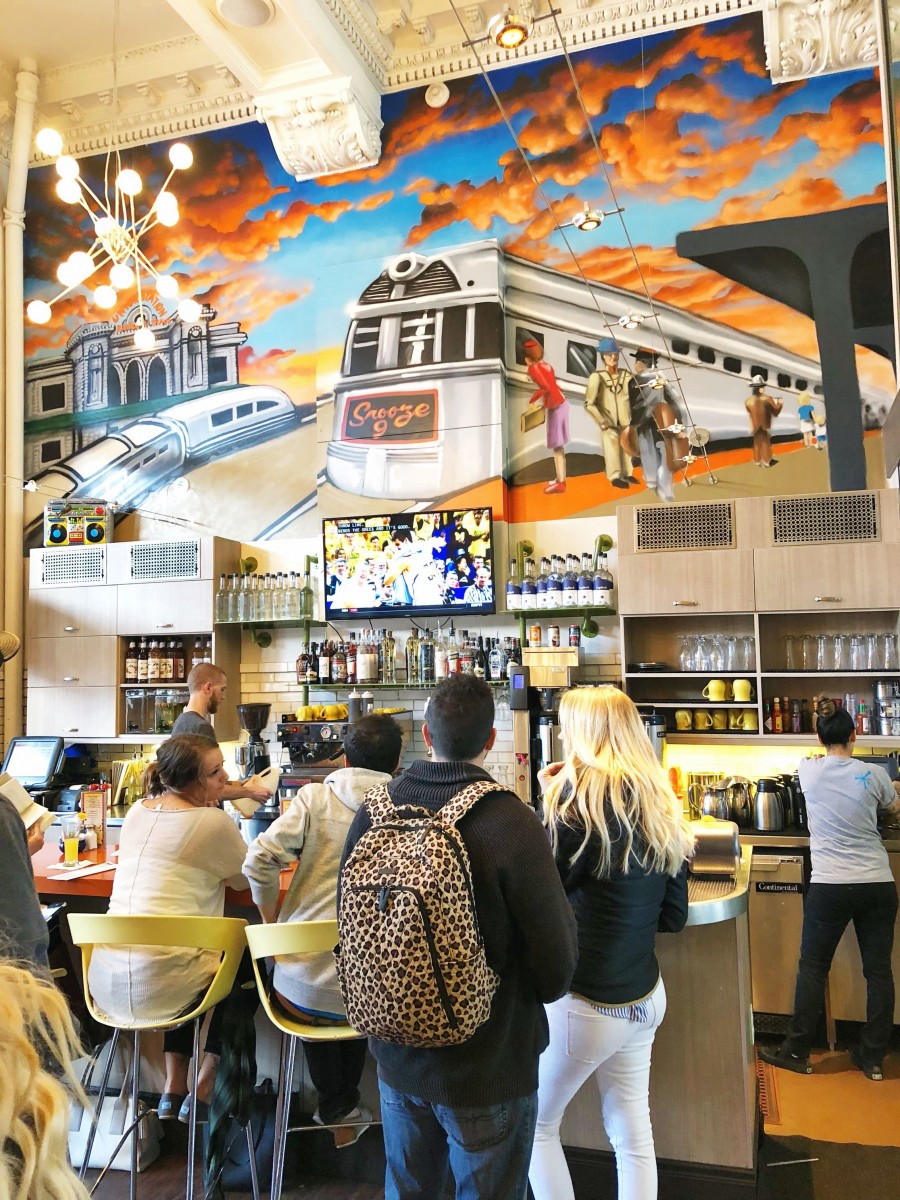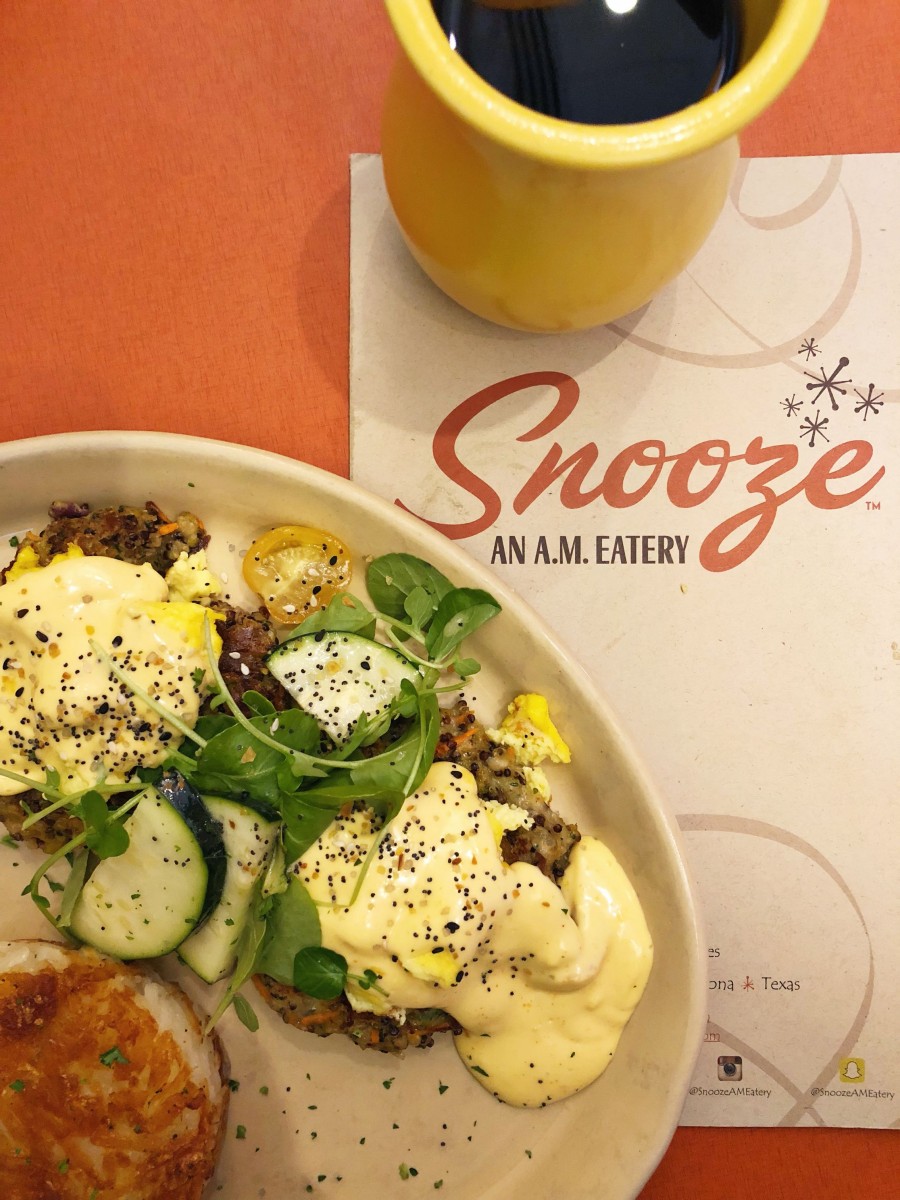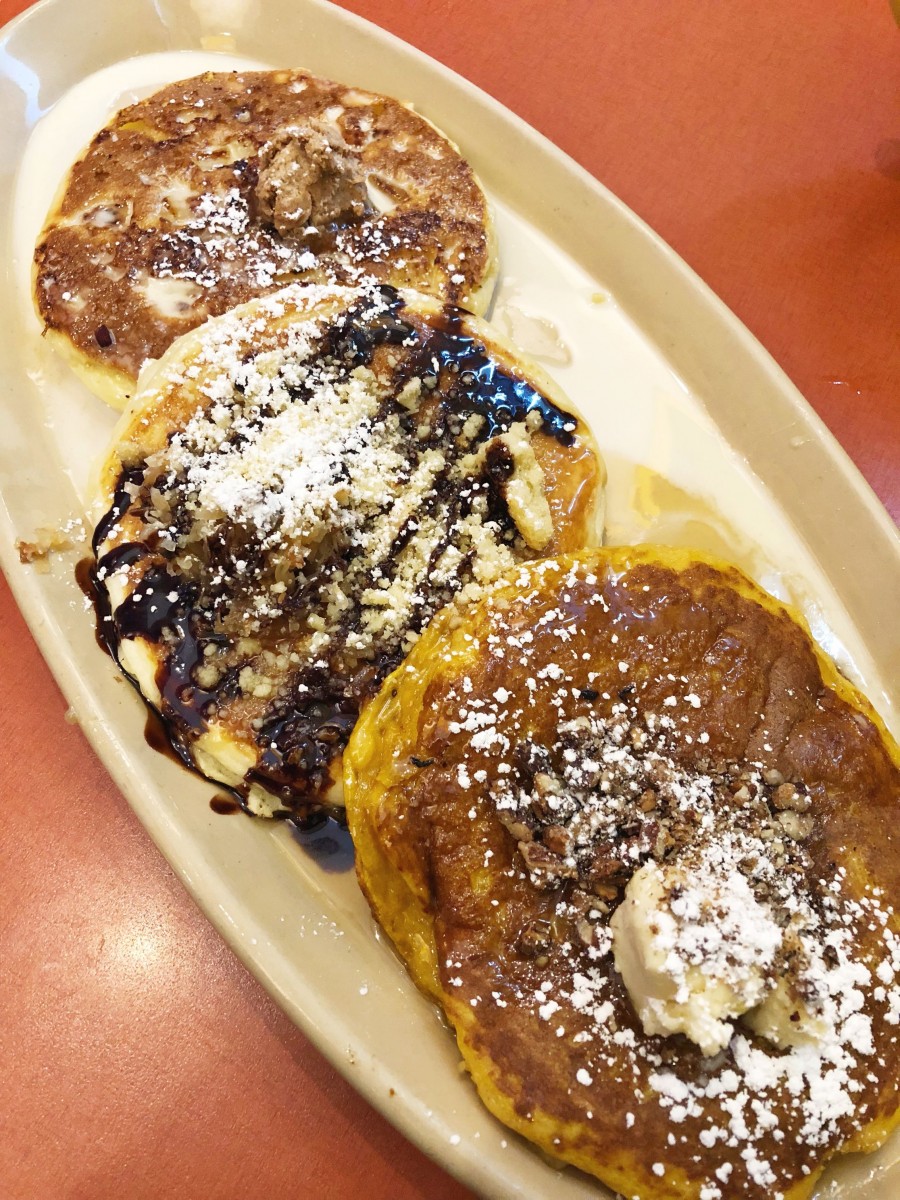 Vinh Xuong at Zeppelin Station
I love a good bahn mi sandwich. Unfortunately I fail for not taking a picture of my actual sandwich from Vinh Xuong at Zeppelin Station, but you'll have to trust me that it was fan freaking tastic. Zeppelin Station at meal time is a happening spot. I think we ended up eating on some stairs? Oh well, #worthit.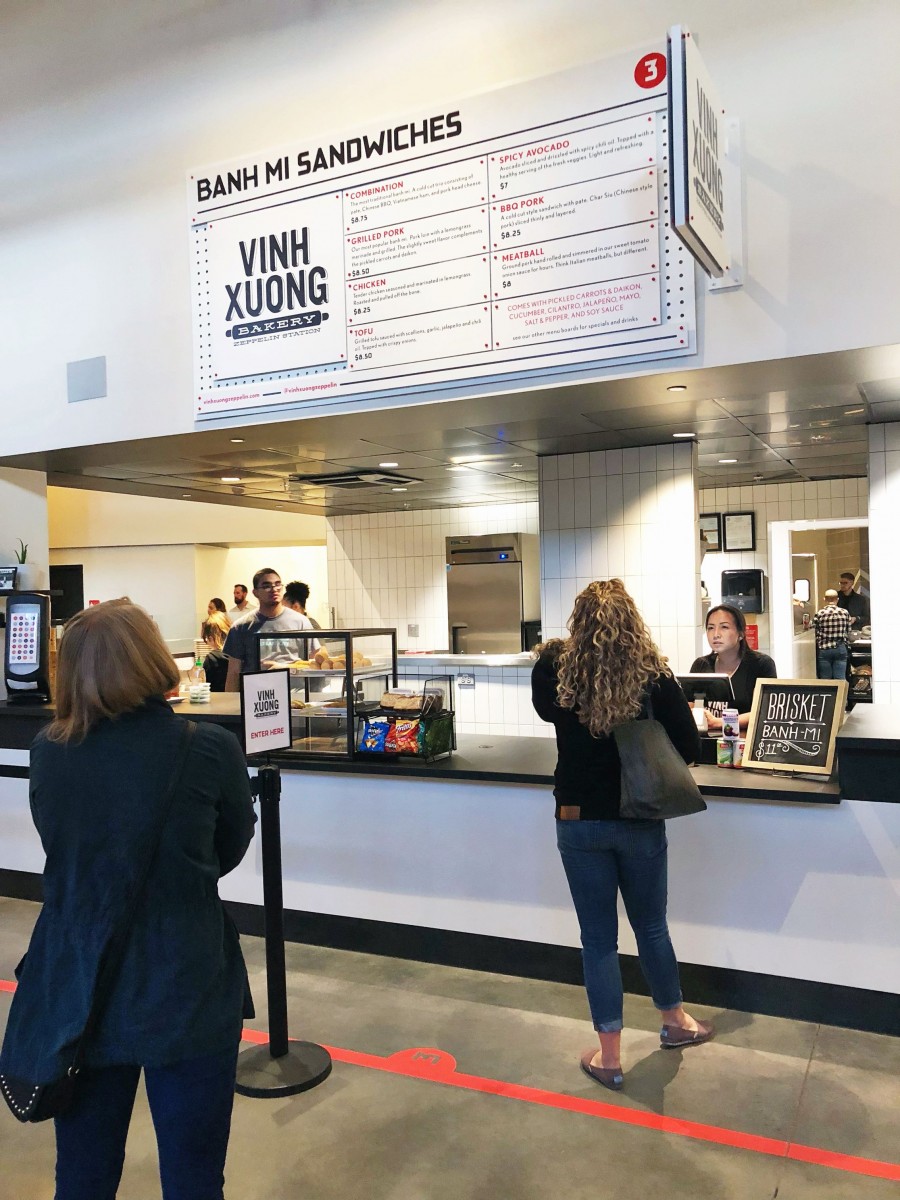 Sam's No. 3
Josh is all about trying authentic diners when we travel. I like to try them too, although they normally never blow me away on a trip. Sam's No. 3 was decent and Josh loved the atmosphere so I'm calling it a win.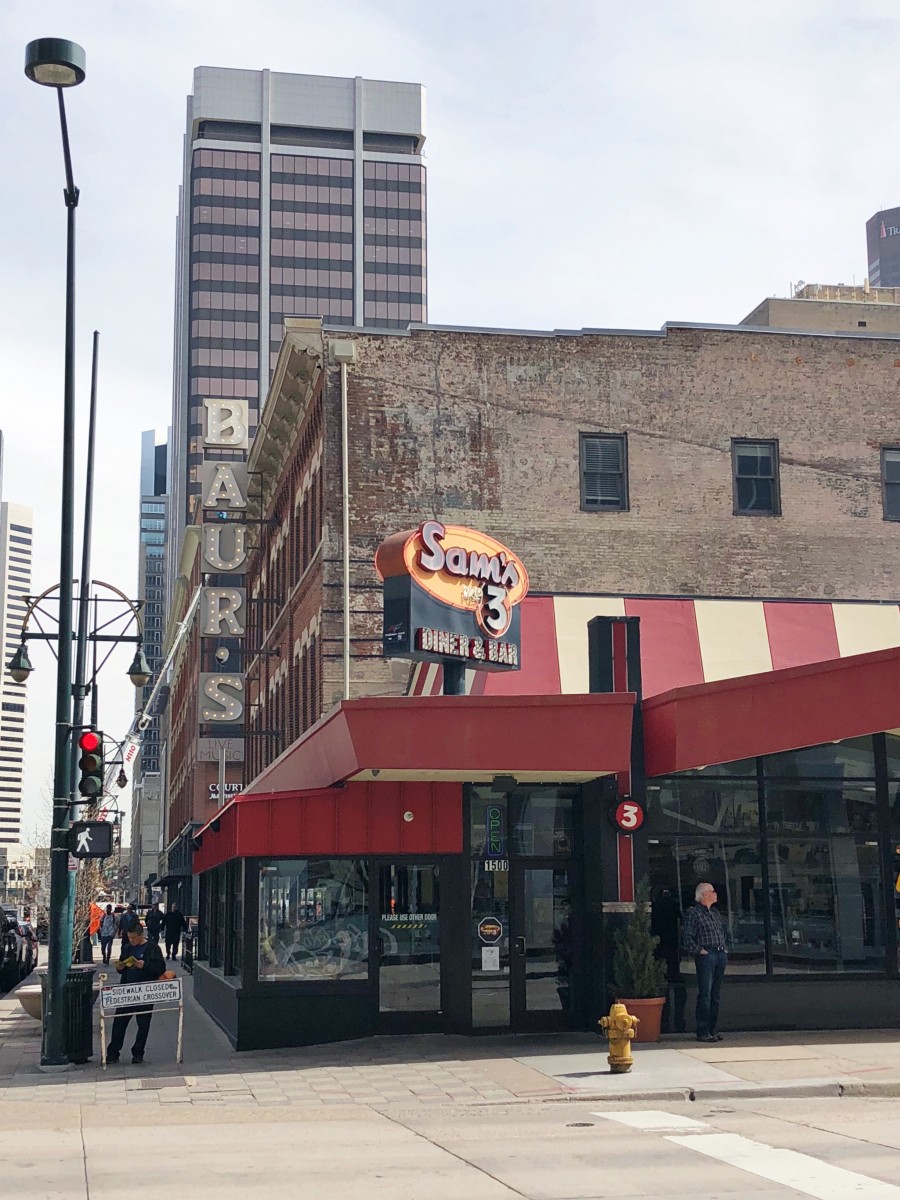 Illegal Pete's
Ah, Illegal Pete's. If you are looking for some cheap happy hour margaritas that are also ridiculously delicious, this is your place! We took them out to the patio and enjoyed people watching while we drank. I wanted to try the Mexican food but the line literally wrapped around the restaurant. Next time.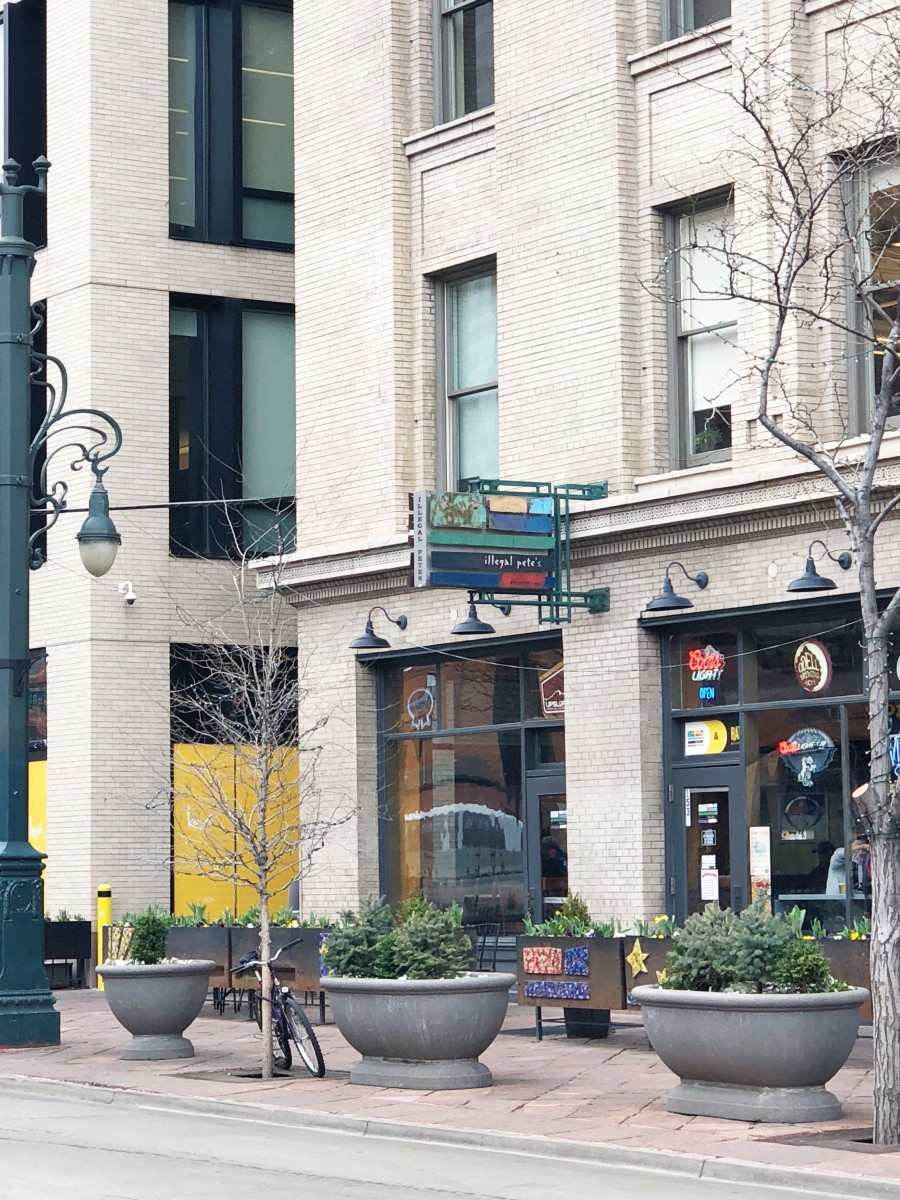 True Food Kitchen
Located in Cherry Creek, True Food Kitchen is a plant-focused restaurant with a menu based around whole, real foods. Josh and I had a lot of fun dining here and really enjoyed our dishes.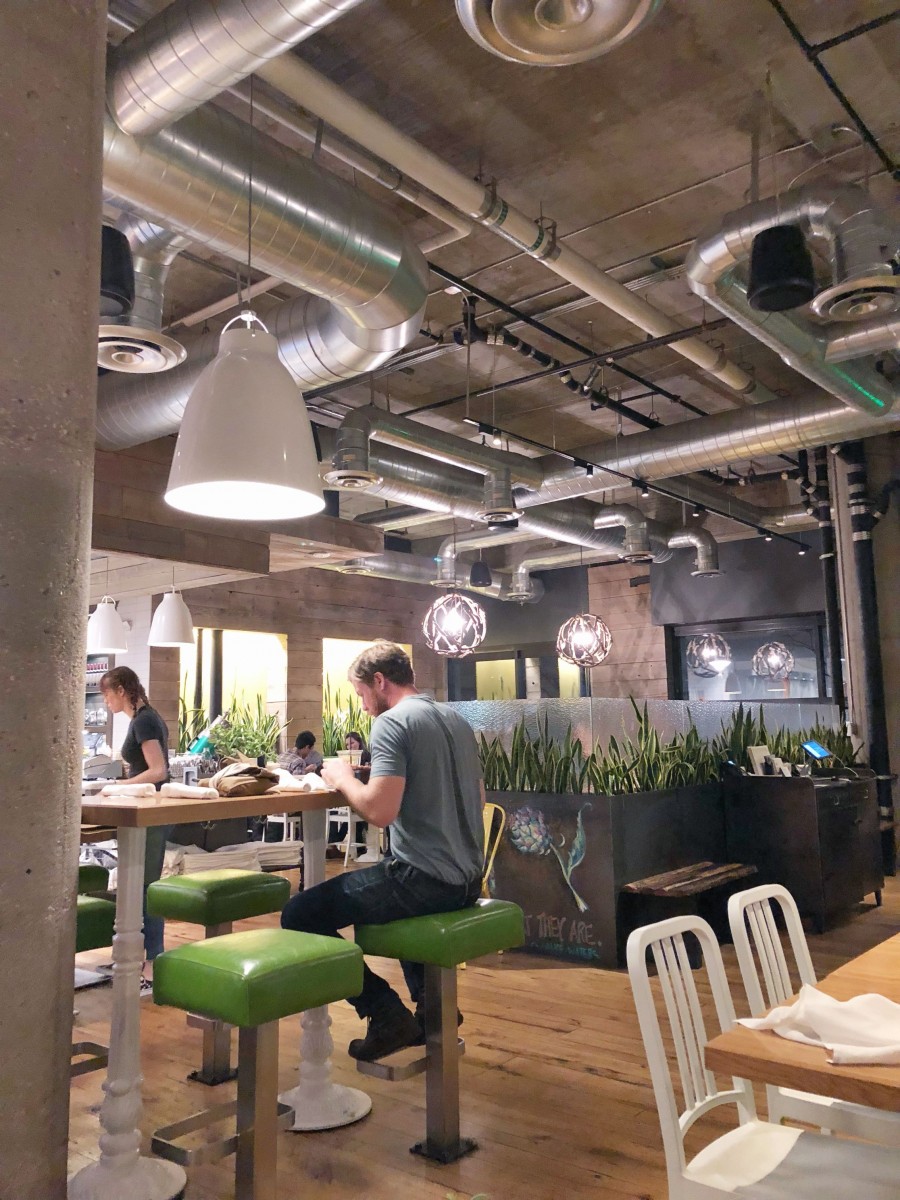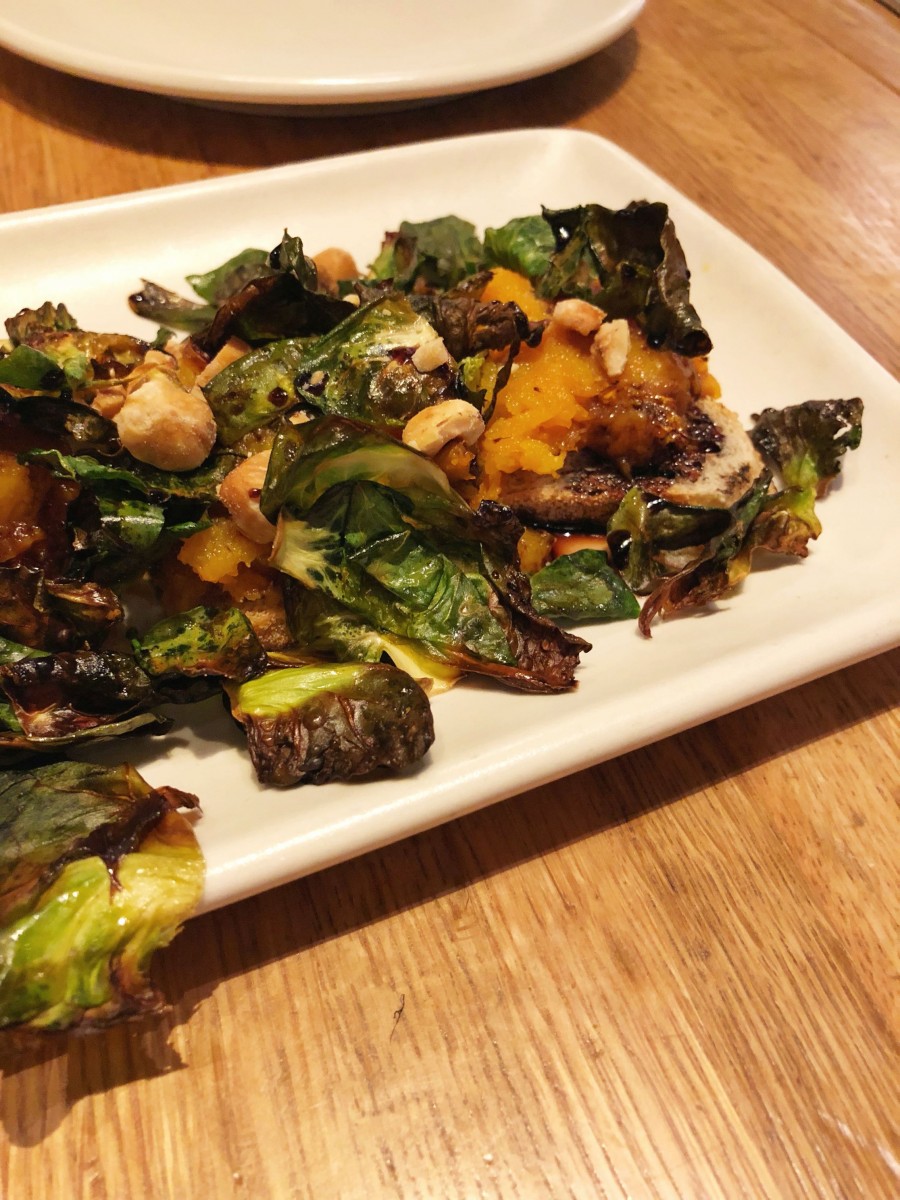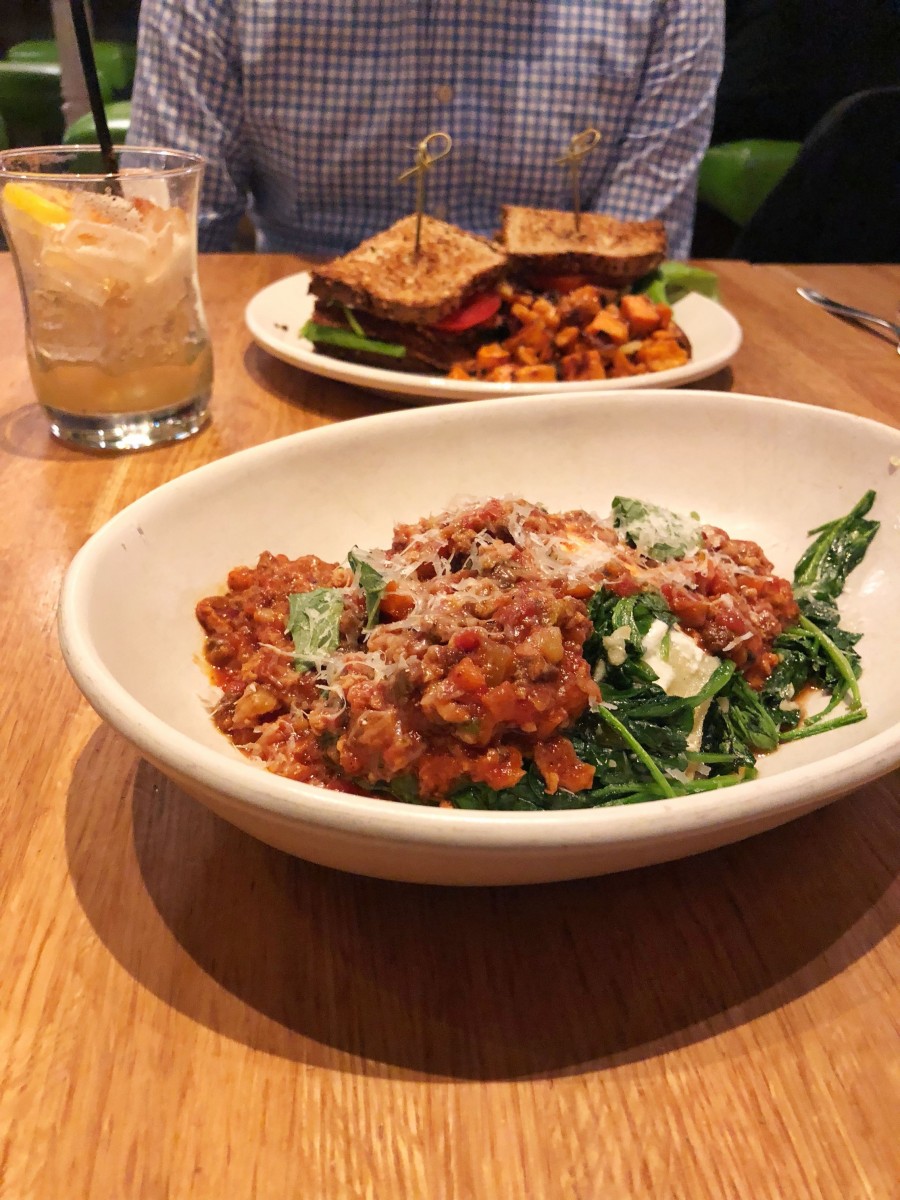 Rioja
If you are looking for a dinner that is just as much about the experience as the meal I definitely recommend Rioja. Located on one of the prettiest Denver streets, Josh and I found this meal to be a treat all around. Service was top notch, the atmosphere was perfect, and the food was fun, inventive, and downright scrumptious. Chef Jennifer Jasinski is a James Beard Award winner that is truly knocking it out of the park here.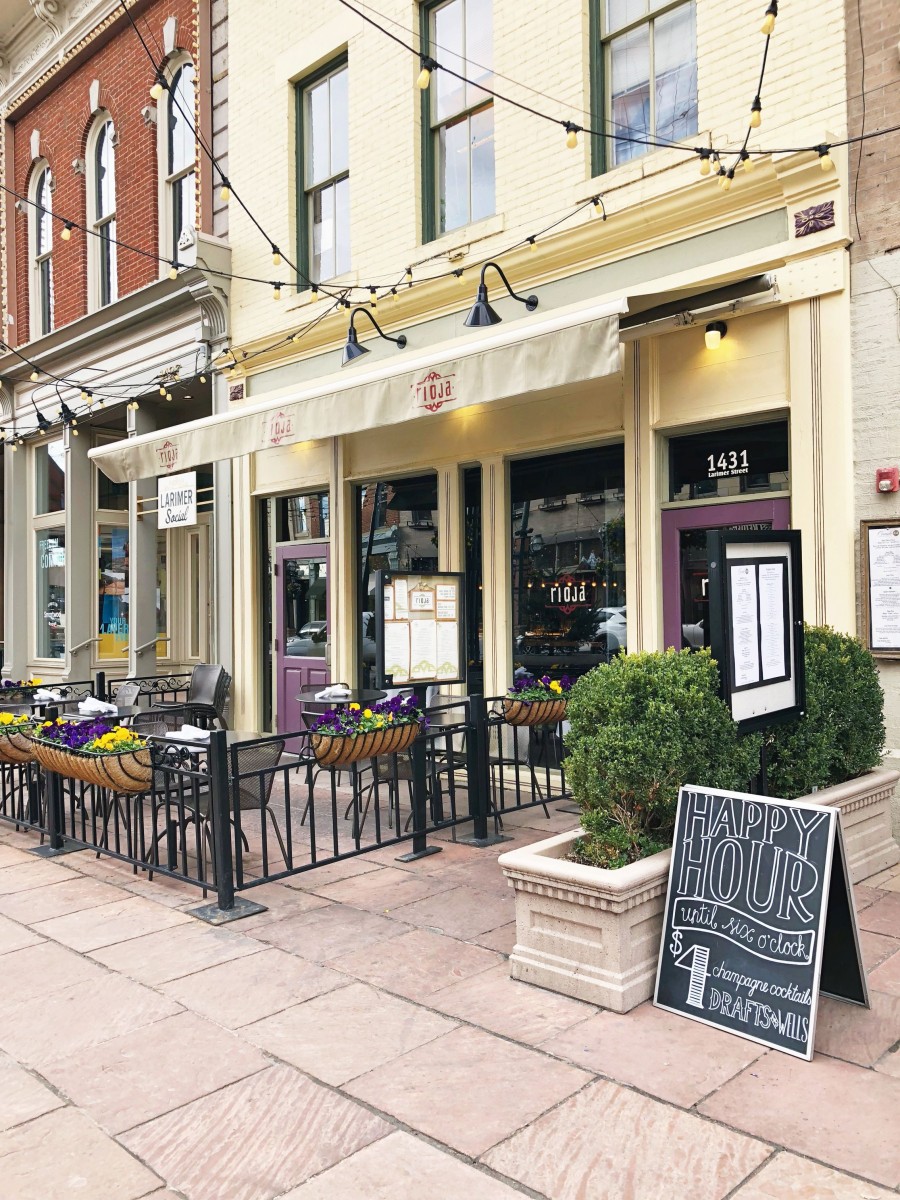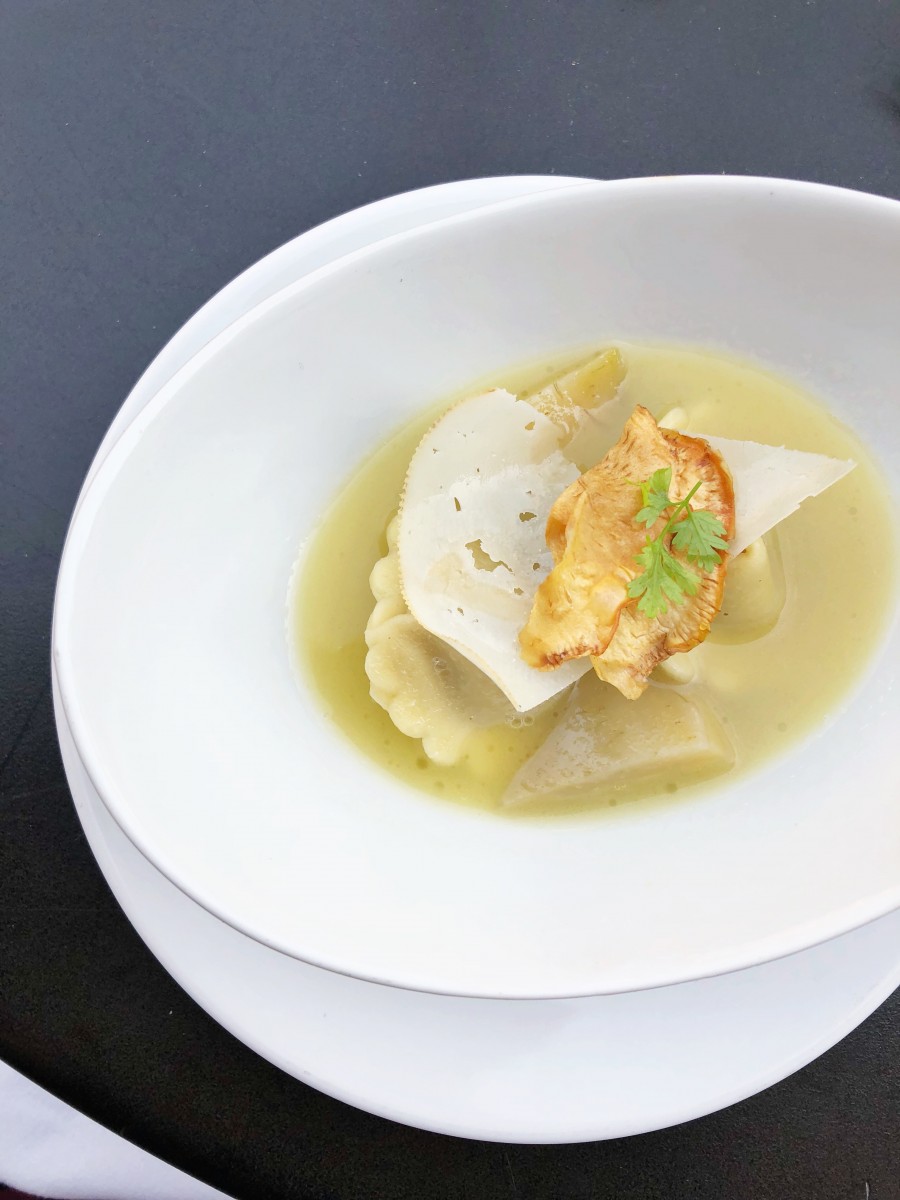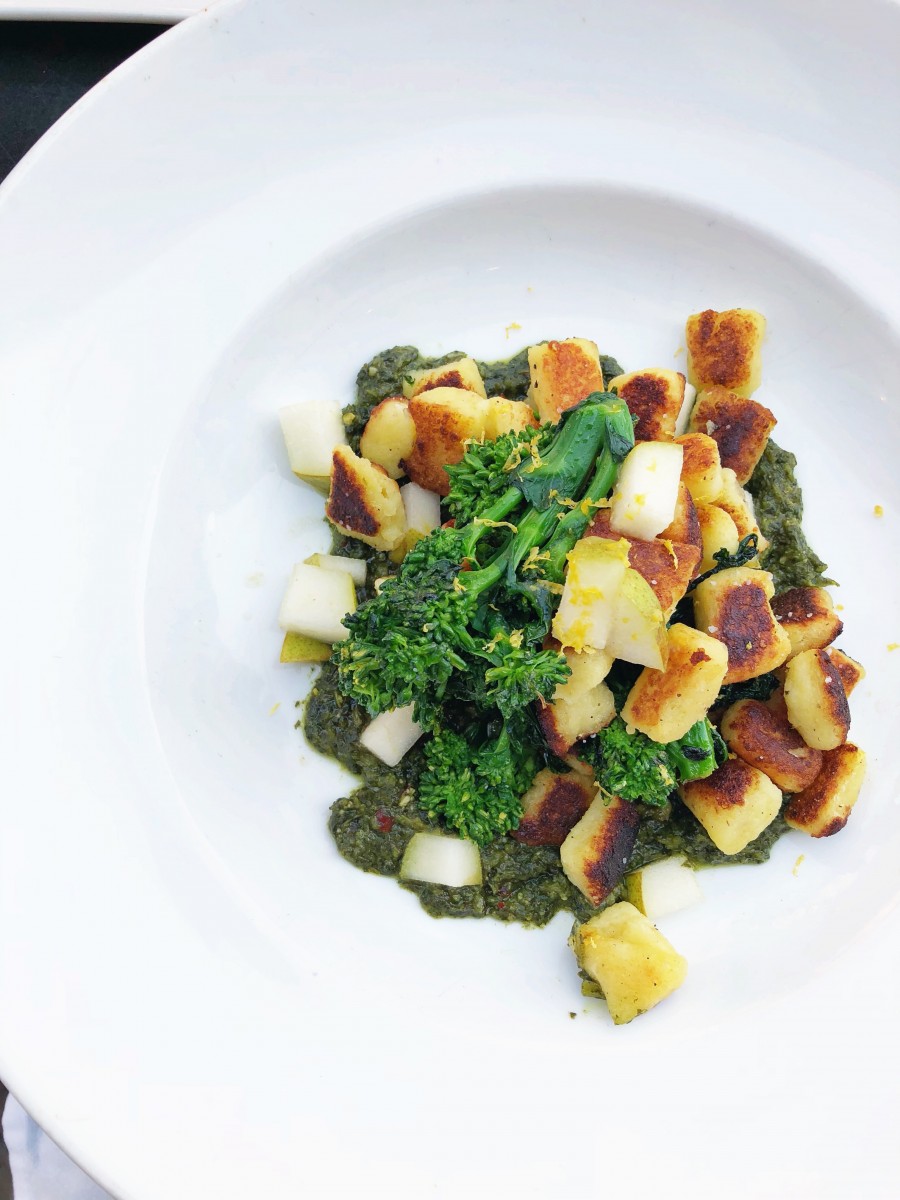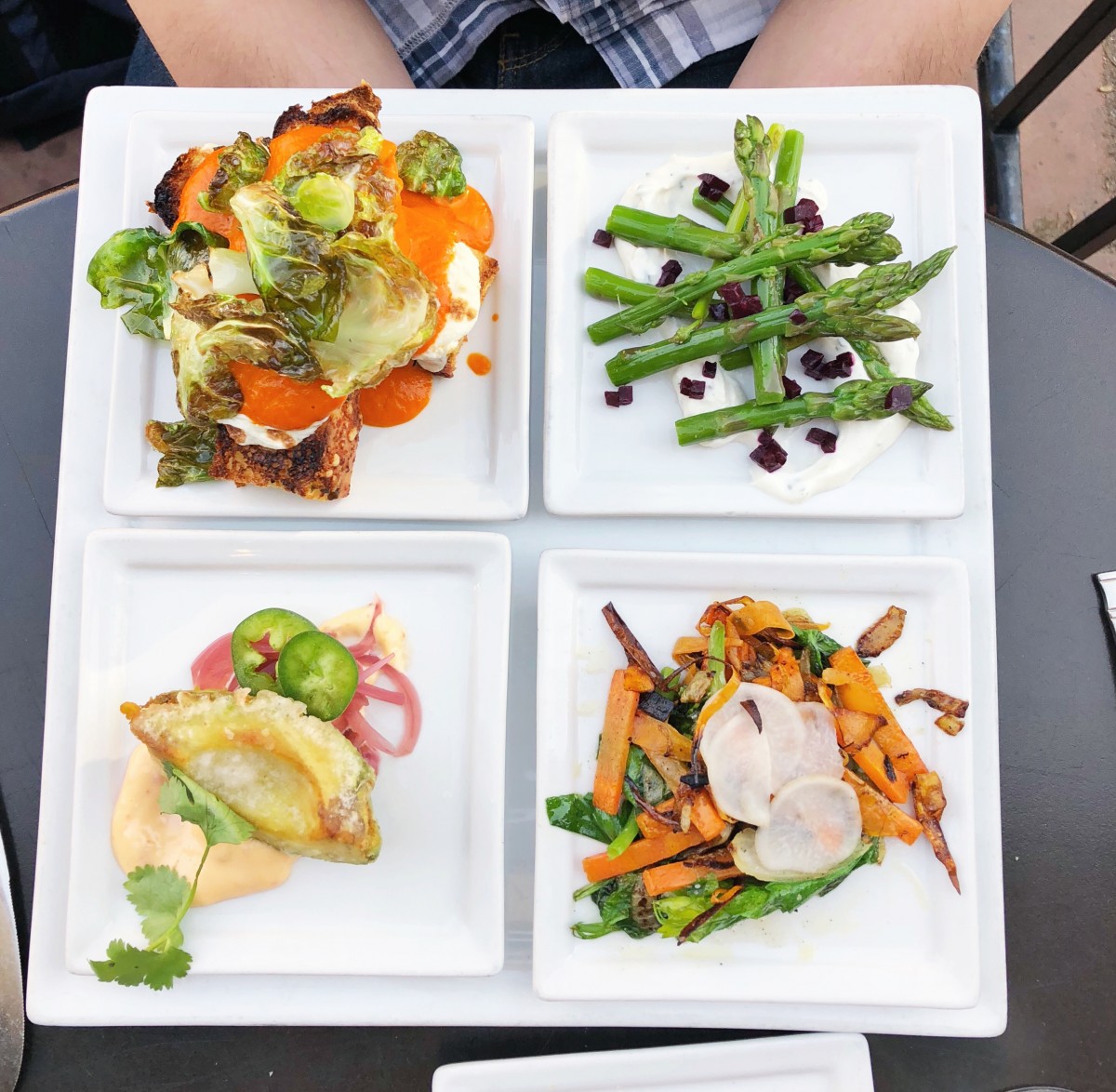 Avanti Food & Beverage
Denver is the kind of city that's meant to be enjoyed outdoors. I'm so glad we had such perfect weather for our trip because we got to take advantage of so many rooftop bars and al fresco dining.
One of my favorite bars was Avanti Food & Beverage. Located in LoHi it has one of the best Denver skyline views. It also offers a food hall like assortment of trendy kitchens for visitors to choose from. Josh and I grabbed arepas from Quiero Arepas. It was my first time trying arepas and I learned that I absolutely love them! I love when I make a food discovery while traveling because now I will always tie arepas back to this trip. And what a great trip it was!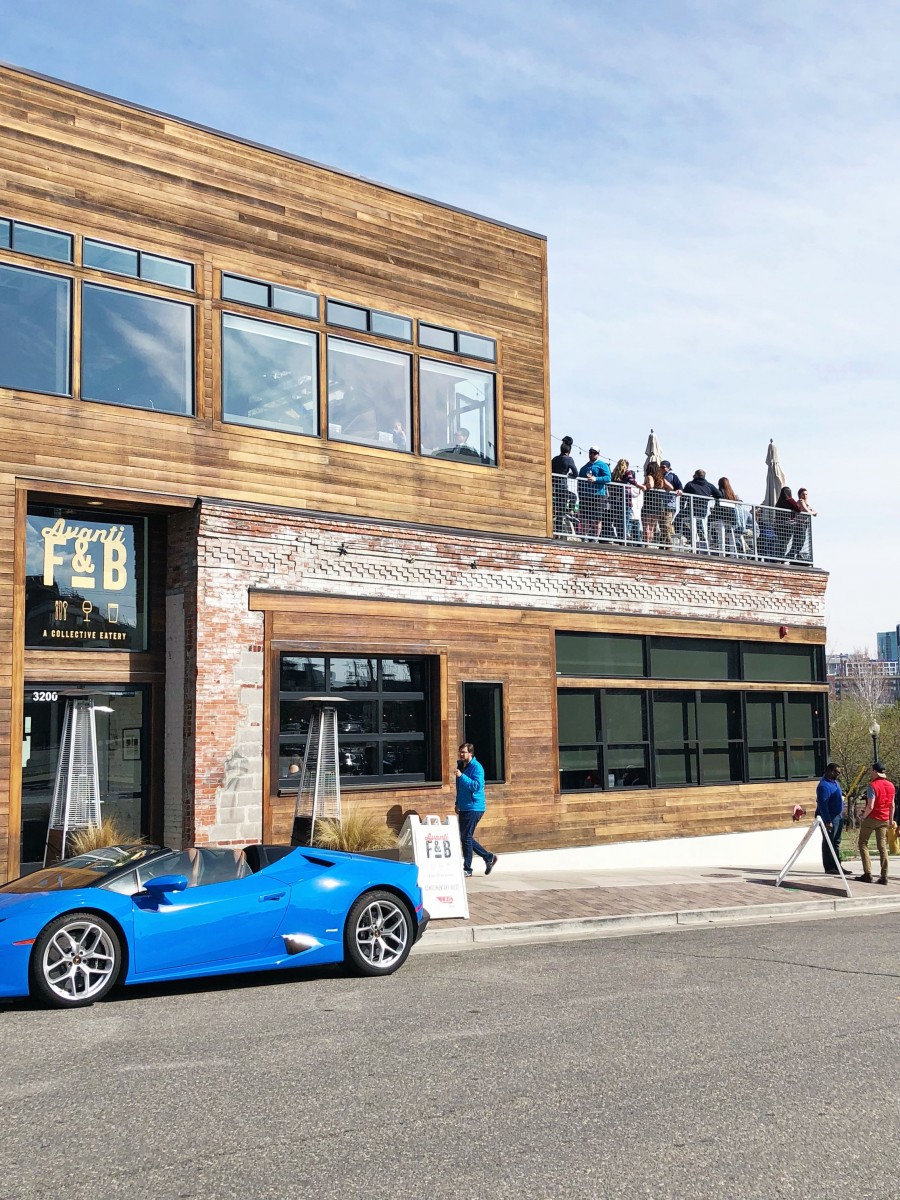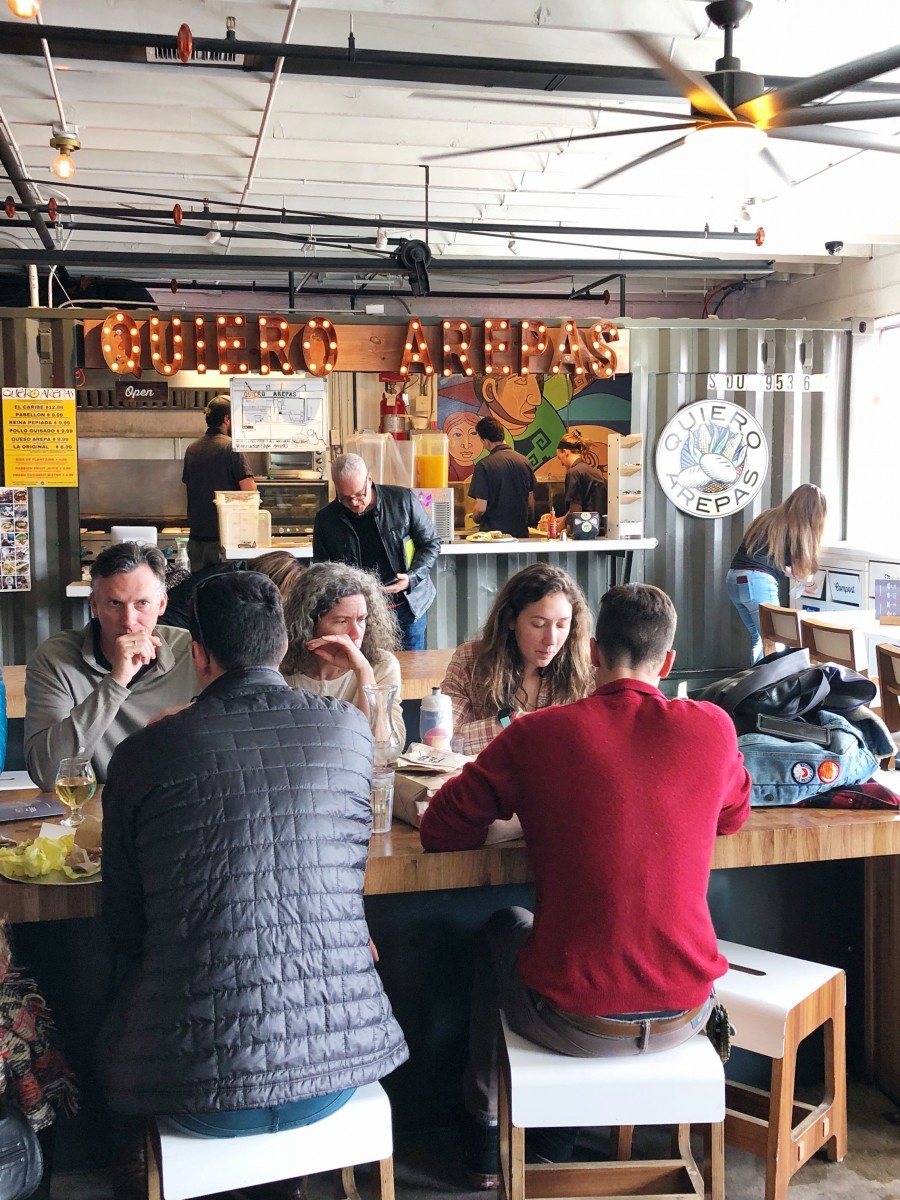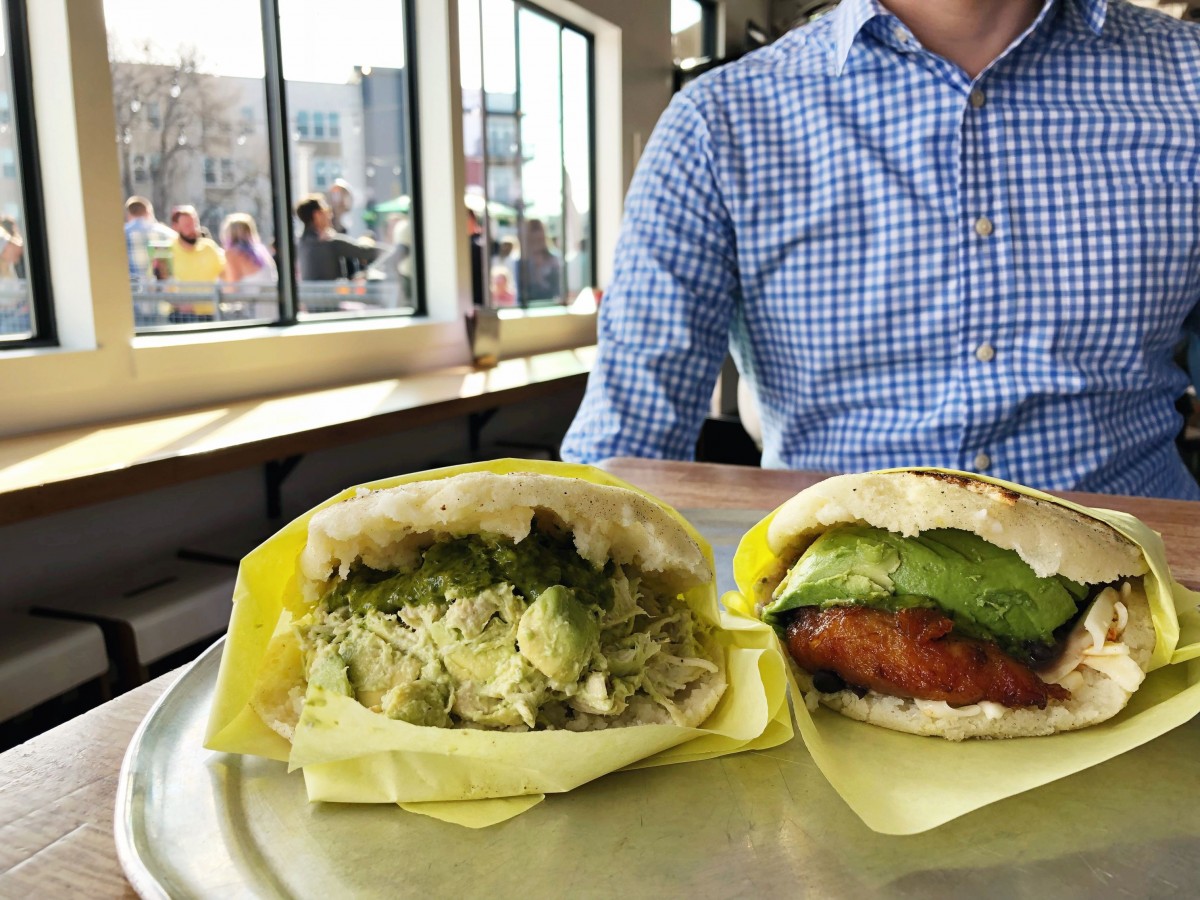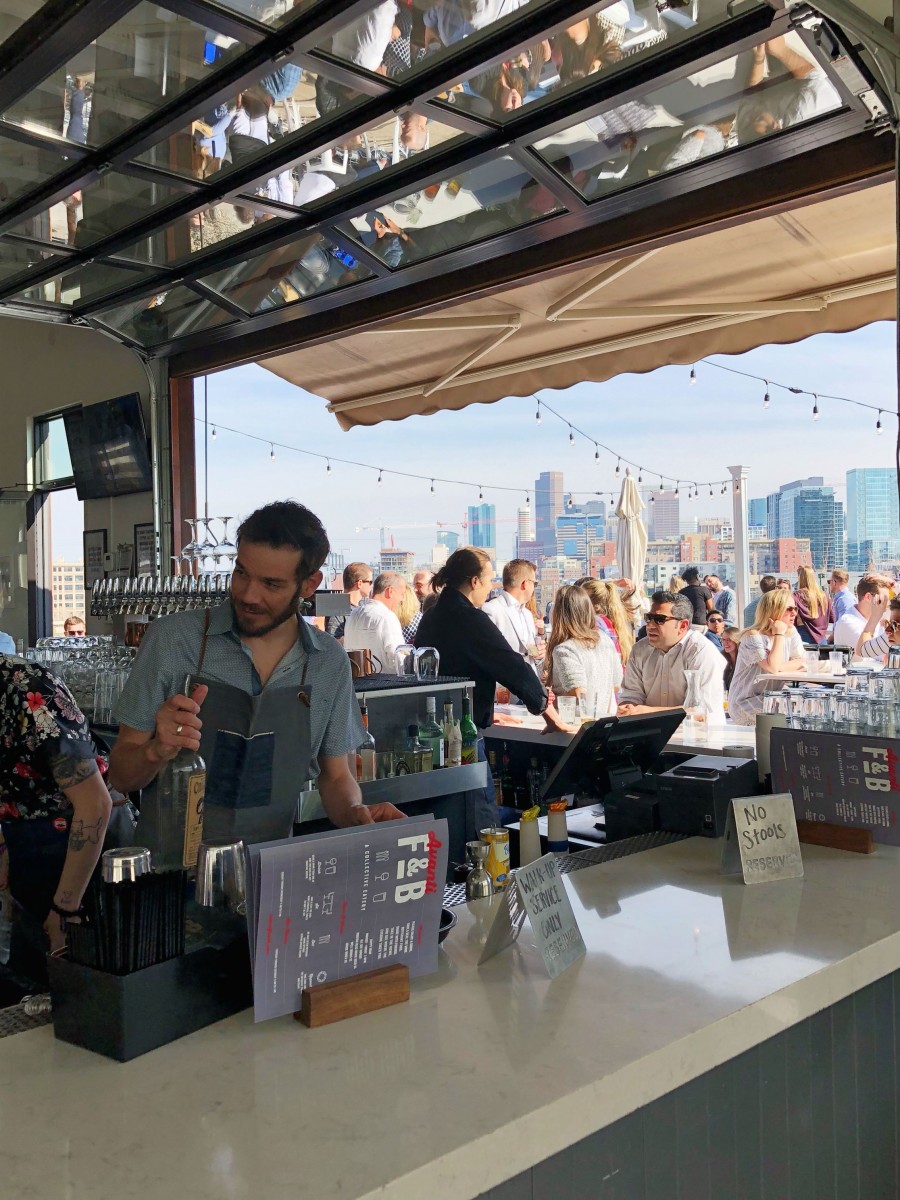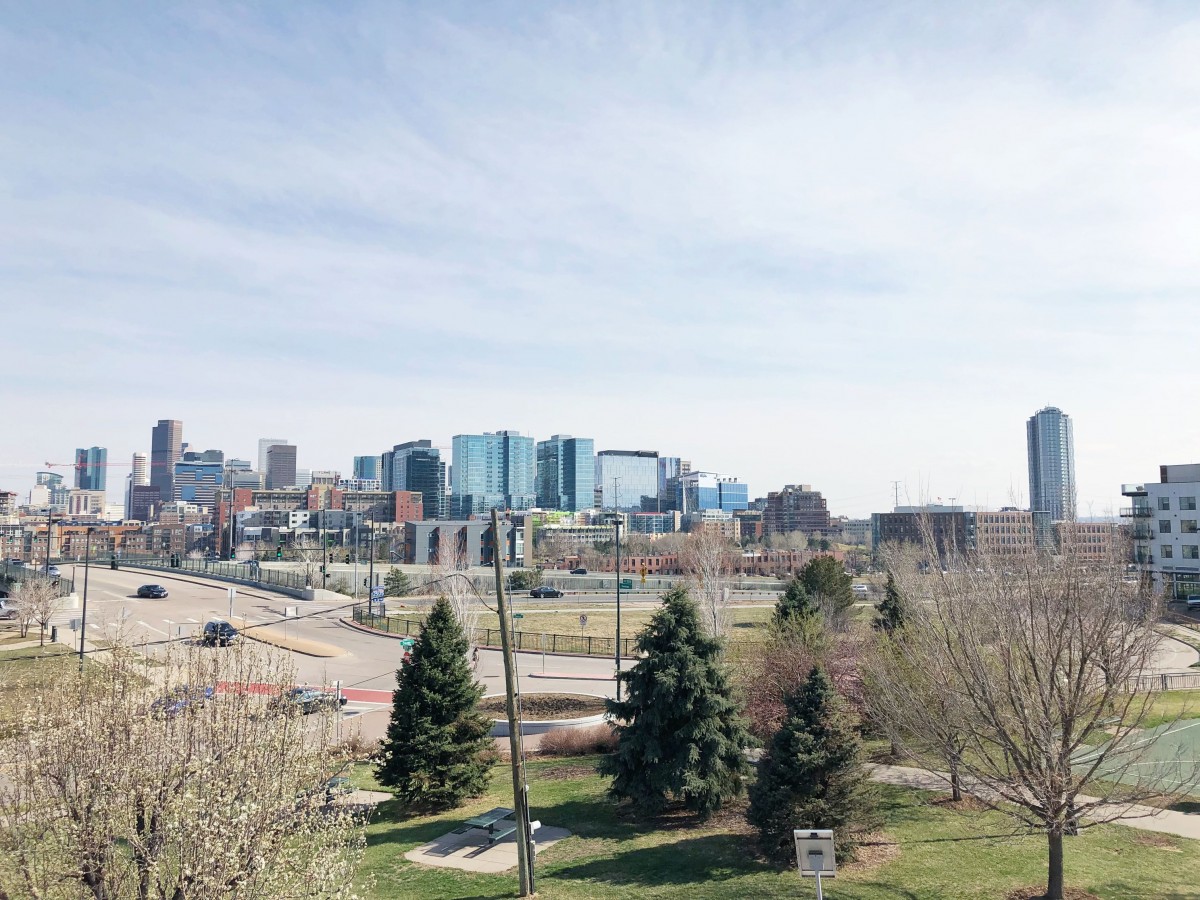 Questions of the Day: Have you been to Denver before? If so: what's your favorite restaurant? If not: which of these restaurants do you most want to try?
SaveSave
SaveSaveSaveSaveSaveSaveSaveSaveSaveSave
SaveSaveSaveSaveSaveSaveSaveSaveSaveSaveSaveSaveSaveSaveSaveSaveSaveSaveSaveSaveSaveSave