This past month I had the awesome opportunity to participate in a blogger fitness challenge. I was offered a one month unlimited class pass to Sweat, Cycle & Soul and encouraged to come at least three times a week. The challenge was designed to really get to know the studio, the different types of classes they offer, and to push myself in my fitness journey.
I have taken Sweat, Cycle & Soul classes that they hosted at Lululemon before and loved them. I also know one of the instructors personally and think she is a total rockstar. (Take all of Libby's classes! She's the best!) I was so excited for the opportunity to try out their classes for a month.
Sweat, Cycle & Soul focuses on spinning, pilates/barre, TRX, and yoga. There's a lot of their 50 minute classes that are a combo of pilates and TRX or spinning and TRX. I love it because it really gives me a full-body workout and keeps things interesting.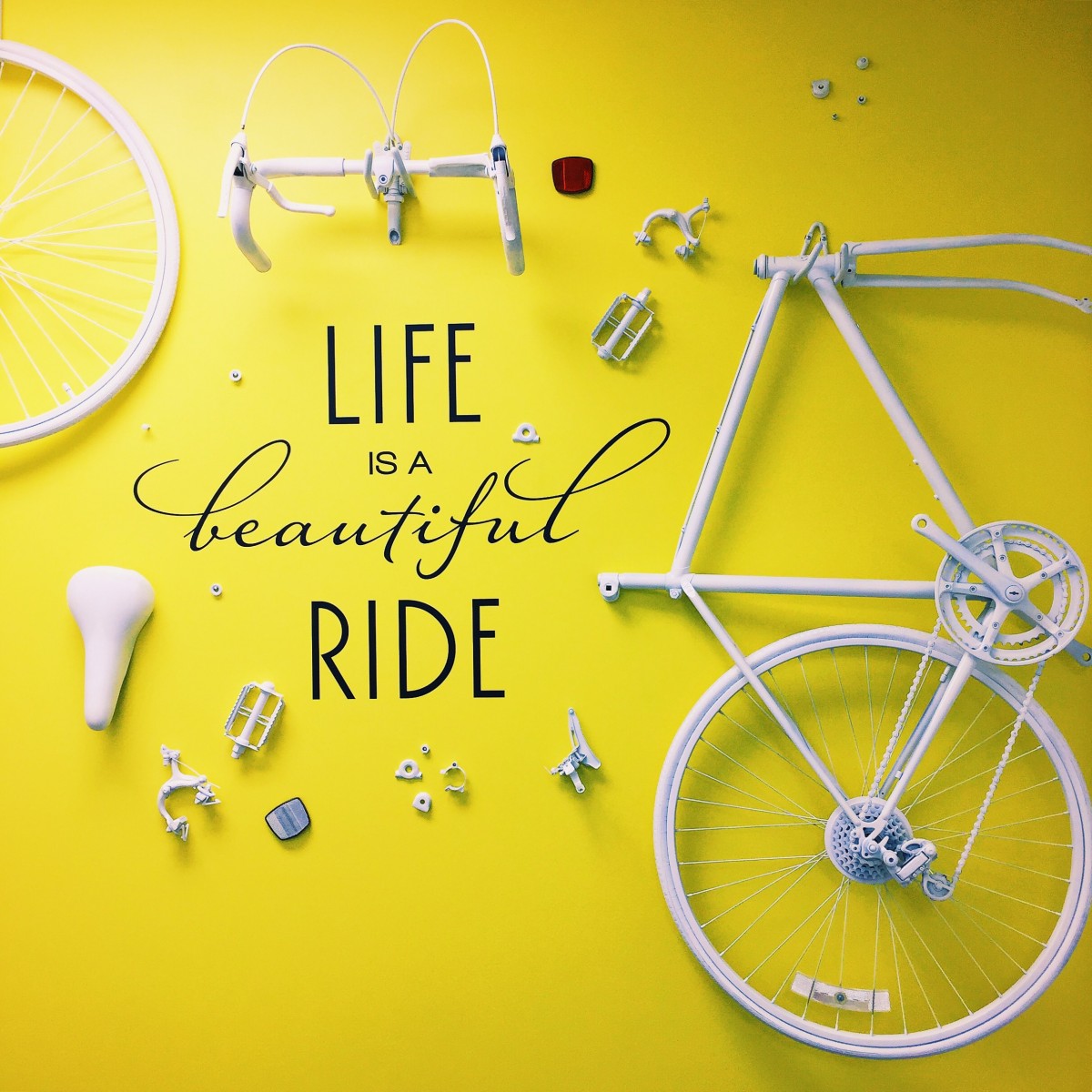 This is on the wall in their studio. I love it! Life is a beautiful ride.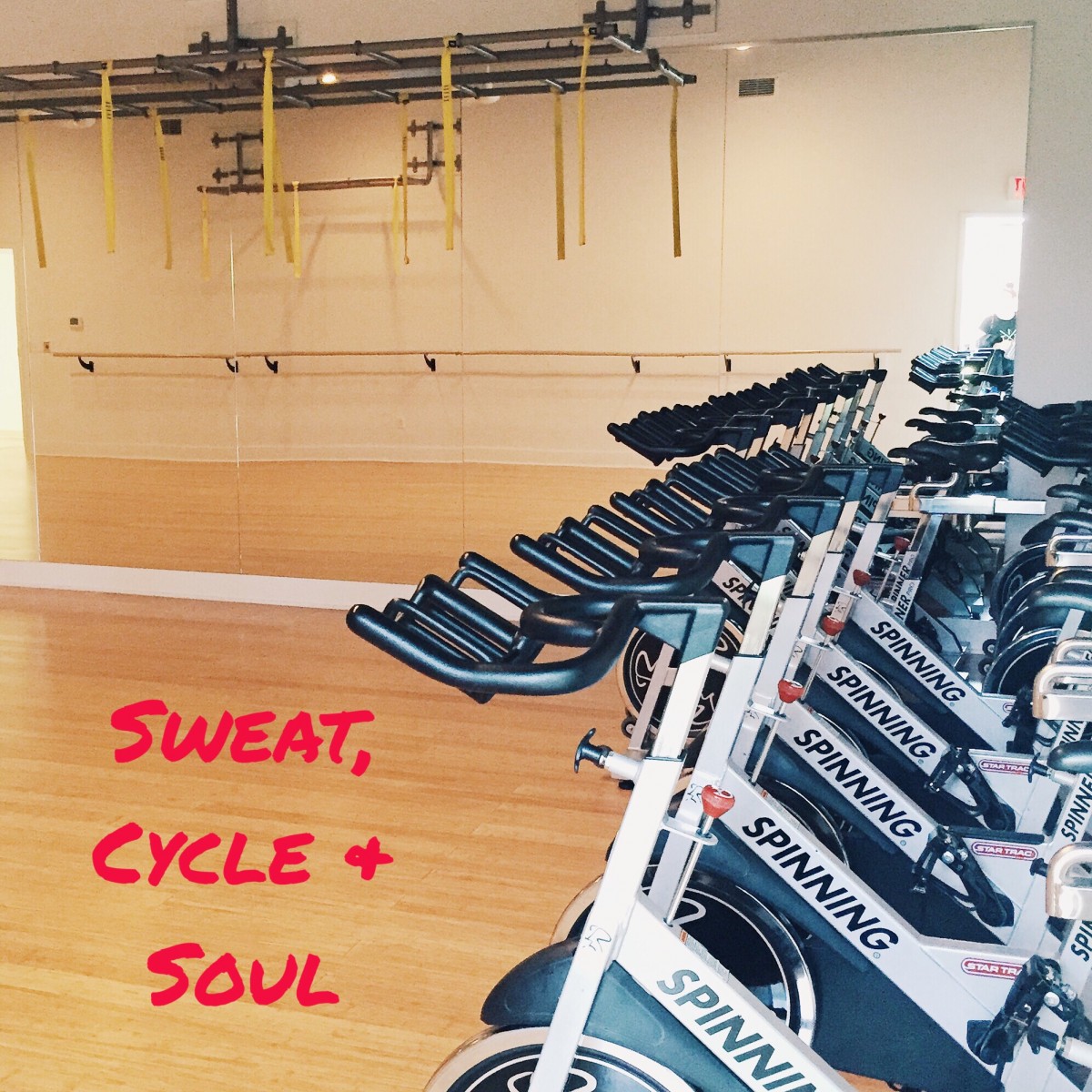 I decided to really try and challenge myself this month and sign up for morning workouts. I hear so many people rave about how they are the way to go and while I am not a morning person, I figured I could do anything for a month.
So on most Tuesday and Thursday weekday mornings I would wake up at 4:30am, leave the house by 5am, get to the studio in time for the 5:30am class, and be at my office by 6:45am with an hour and fifteen minutes to eat breakfast and decompress before the work day began.
How did I like taking morning classes? I LOVED them! It's still dark when I get to the studio and when they open the doors at the end of the class and dawn shines in there is truly nothing like it. It felt so great to still have all of the day left and already have accomplished so much. I totally get why people love morning workouts.
Thinking long-term, the problem with morning workouts for me is that I go to bed most nights at midnight. To keep myself from becoming totally exhausted after a while, my early morning classes would realistically need to be at like 8:30am. Sweat, Cycle & Soul offers that. But with my job starting at 8am, it is not a possibility for me.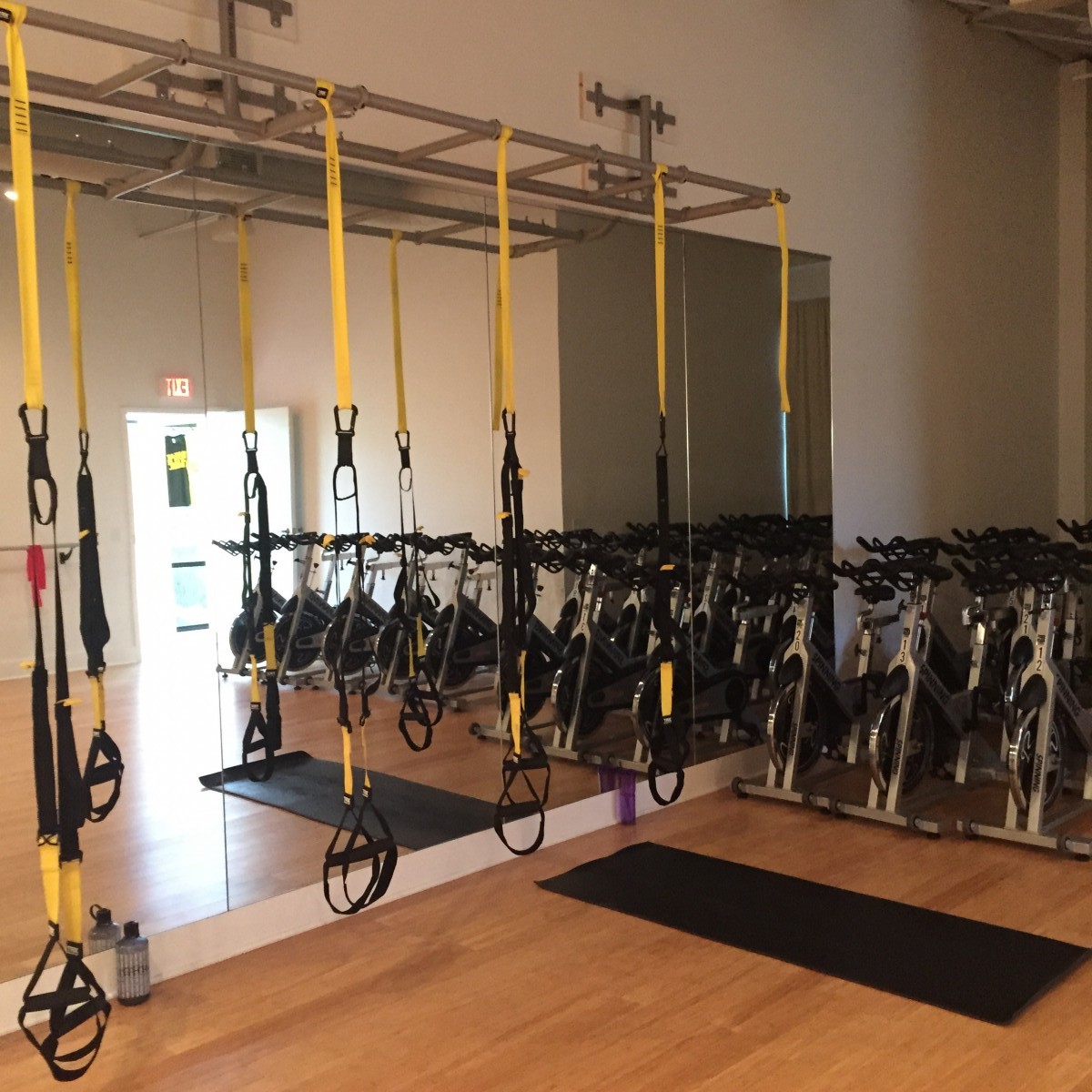 Before starting classes at Sweat, Cycle & Soul I had never heard of TRX. I knew I loved spinning, barre, and pilates, but was more than a little nervous about what a TRX workout entails. It turns out it's awesome!! You use your own body weight as resistance and can do everything from squats to chest presses to planks to leg lifts. It's pretty amazing and might be one of my favorite exercise tools ever.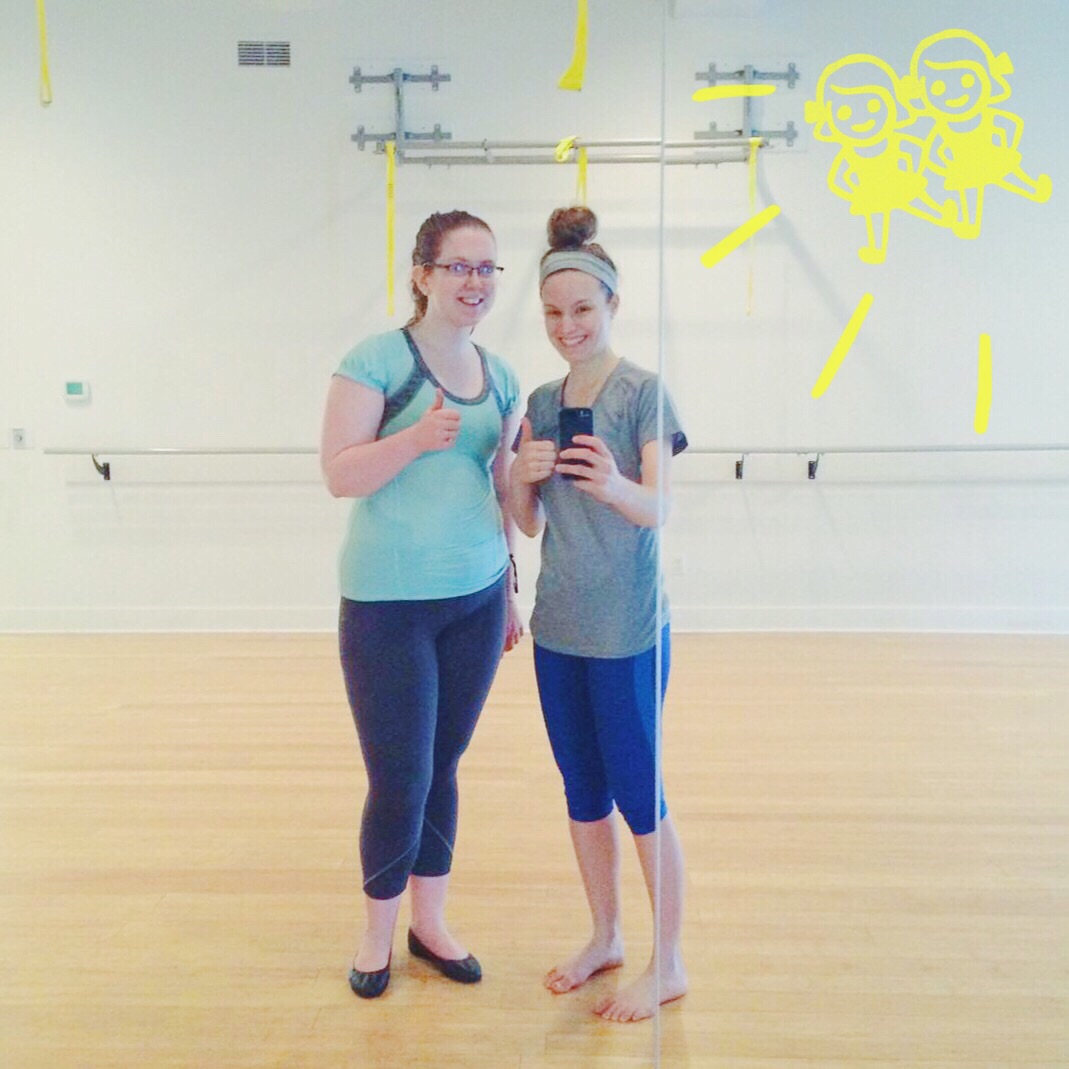 Another thing that I loved about this month was that I got to do it with Hannah! She did the blogger challenge too and we both had a blast meeting up at the weekly 9:45am Saturday Pilates/Barre/TRX class. This was probably my favorite class of the week because I was taking it well-rested, later in the morning, on a weekend, with a friend. It's great motivation to workout with a friend and the bonus is you then have a buddy for your post-workout selfies. 😉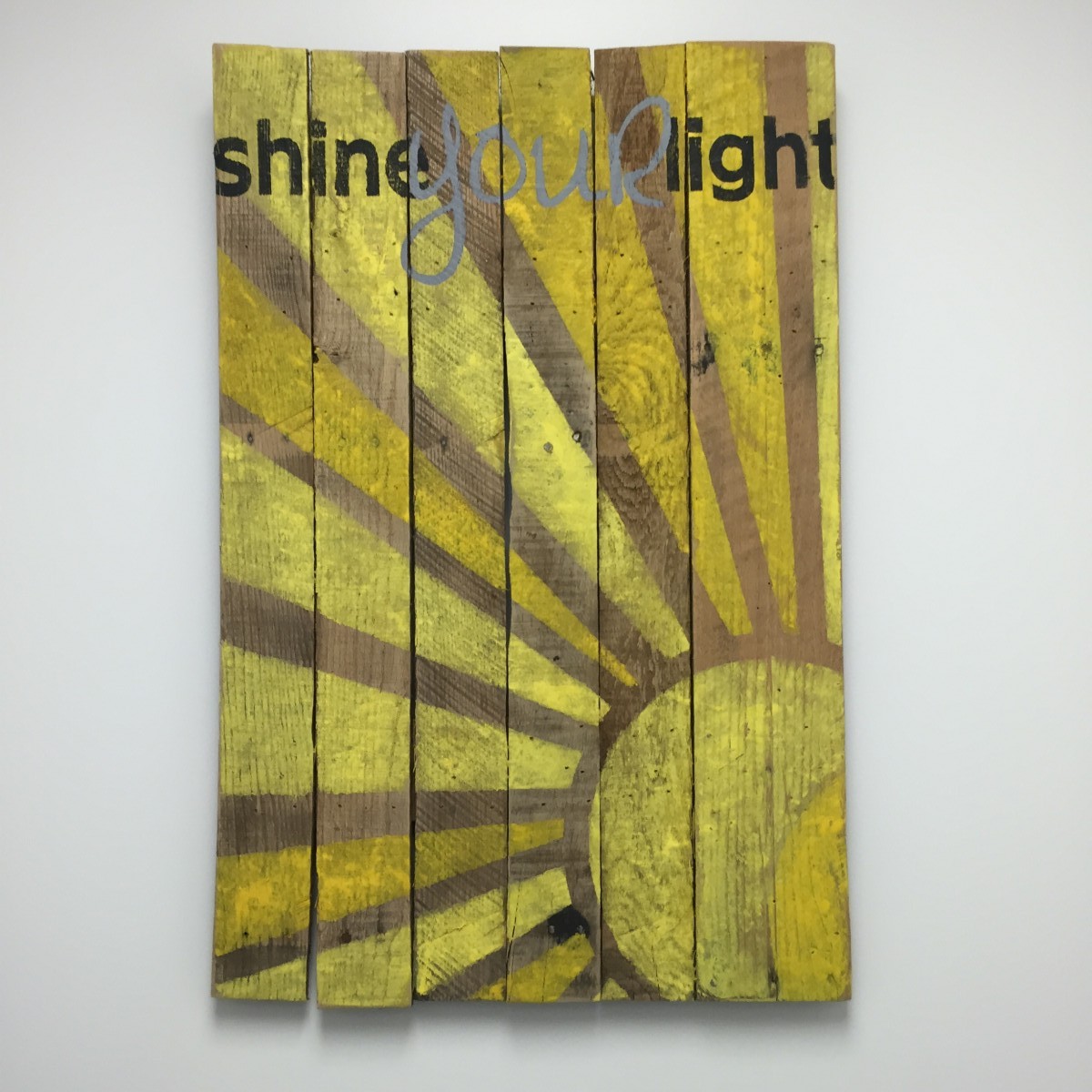 Another thing I love about the Sweat, Cycle & Soul studio is the fact that they set intentions at the beginning of every workout. They talk about your reason for taking the class, your goals for that day, and your strengths as a human being. It's powerful stuff to think about when you're trying not to die from a  hard workout, and it always gives me food for thought during the day.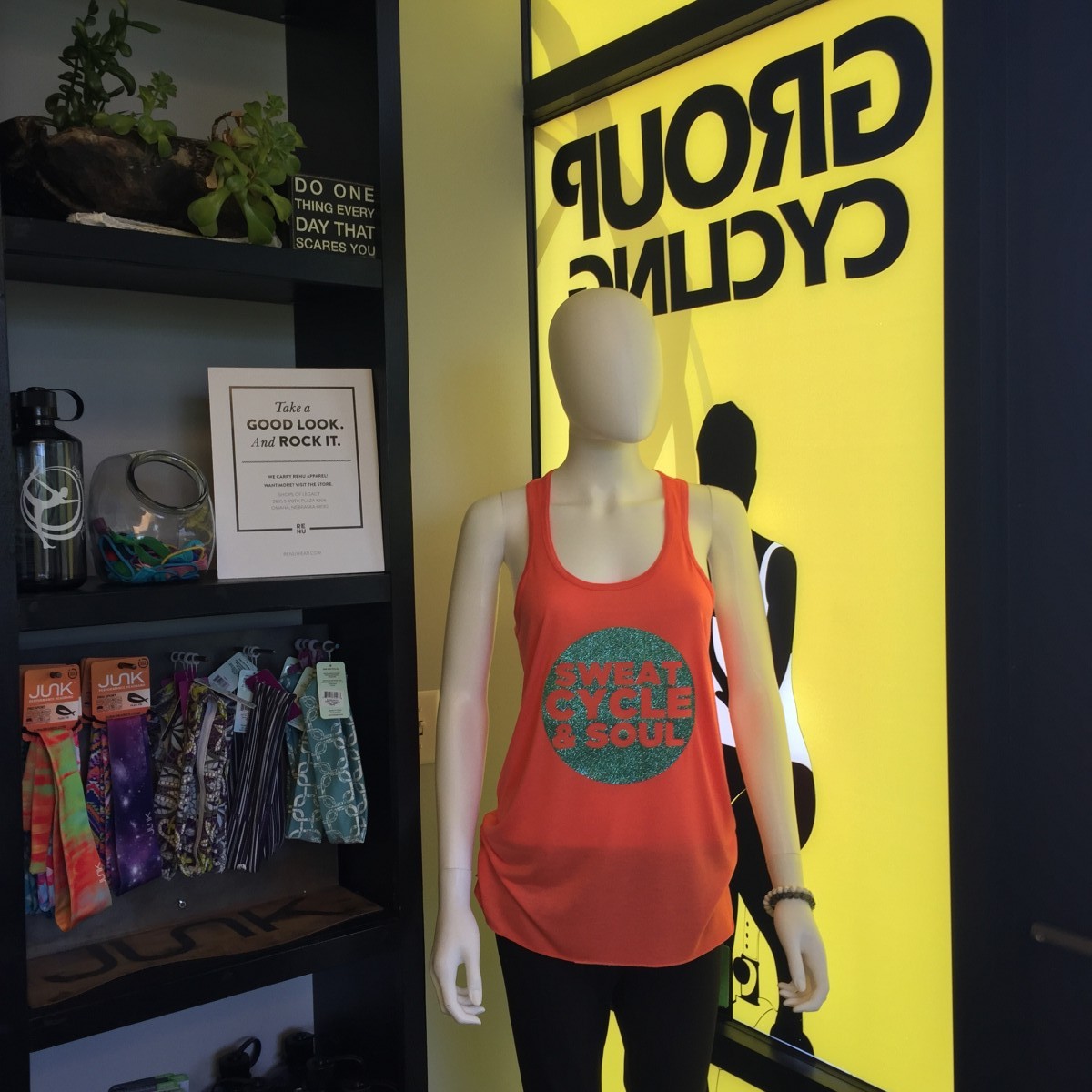 They have really cute branded merchandise in their front reception area. They have a shirt that says Wam Bam, Work It Out Ma'am that I need in my life. I'm waiting for one to come back in my size! haha
So my overall thoughts about the blogger fitness challenge:
I loved working out in a gorgeous studio with intimate class sizes and incredible instructors. I did not love driving 30 minutes to work out. I'm just too lazy a person for that longterm. (Sad but true.)
I was so proud of myself the weeks I made it to the studio five times a week instead of three. Conversely, I was so disappointed in myself the week I only made it to the studio once. It was a crazy week and while I knew I just didn't have it in me, I love the classes so much I found myself craving them all week. If there's any studio that can motivate me to get out of bed and get my butt moving it is Sweat, Cycle & Soul. Their classes are seriously amazing and they make my body feel strong. I went from feeling like I'm not able to walk the day after a class to feeling sore but solid. That is an awesome thing to be able to actually feel progress in your body. Now to keep that momentum going!
If you're looking for a studio in Omaha I highly recommend Sweat, Cycle & Soul. You can pay per class, per month, or buy special packages. They truly have something for everyone and will give your body a great workout!
Questions of the Day: Have you ever done a fitness challenge? Are you a spin fan? Does Sweat, Cycle & Soul sound like the kind of studio you'd be interested in?