Here are some of my favorite reads from around the Internet this week: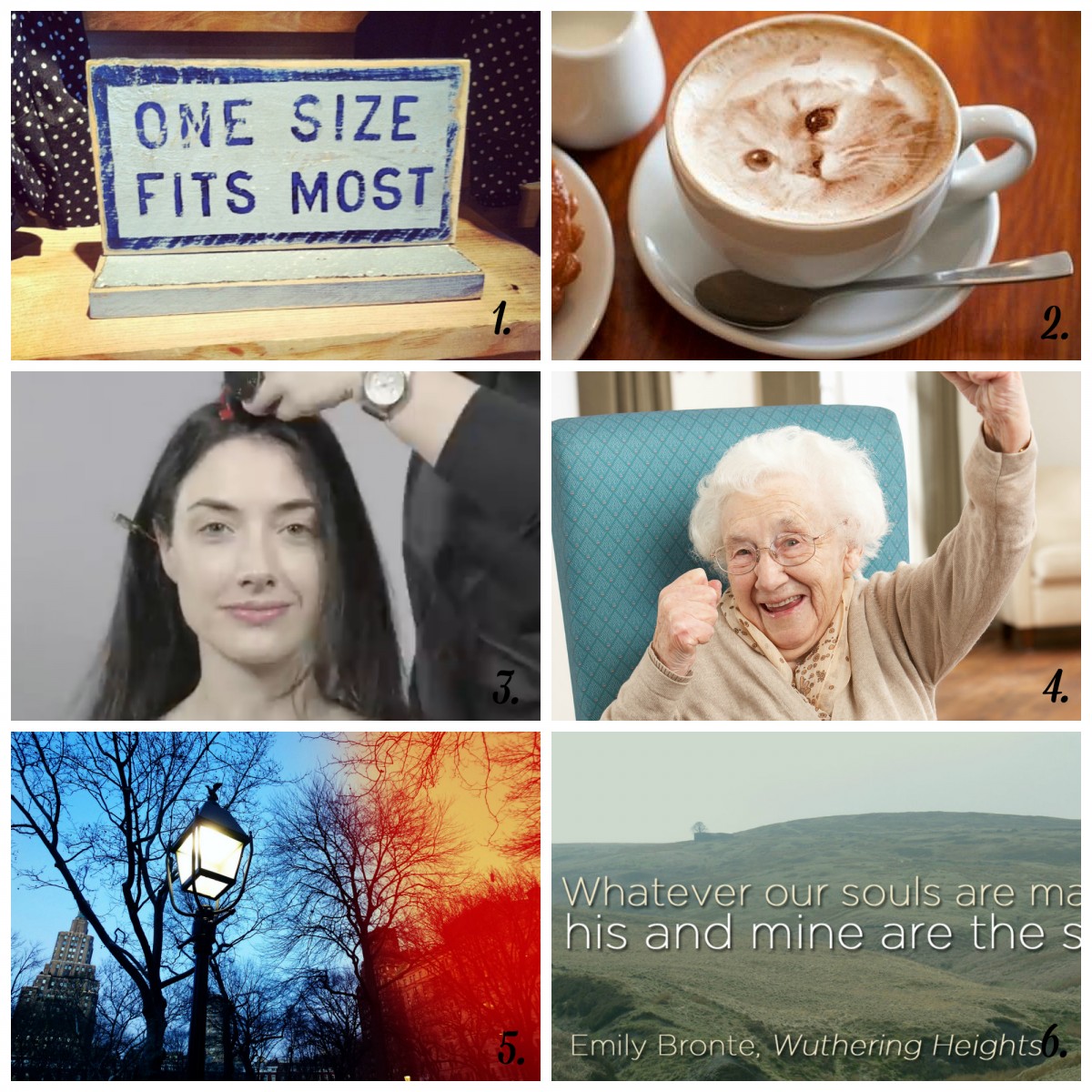 1. This is what one size fits all actually looks like on all body types
2. Coffee cats
3. Woman demonstrates 100 years of women in 1 minute
4. 45 life lessons from a 90-year-old woman
5. How to ruin your life (without even noticing that you are)
6. 51 of the Most Beautiful Sentences in Literature
Question of the Day: What have you read and loved lately?