I'm as low maintenance as they come with hair. I always let my hair air dry, usually wear it up in a bun, get it colored every few months, and have it decide for itself where it wants to part when I brush it in the morning. Add in shampoo and conditioner and you've got my hair routine in a nutshell.
Do I wish I was a skilled stylist that could work magic with a brush and a flat iron? Absolutely.
Since I know hair styling is not a strength of mine I focus on letting the products do as much of the work as possible for me. It's why I was so excited for the opportunity to try out Dove Pure Care Dry Oil products. Products that can smooth and soften without me having to do anything but wash my hair like I normally do? Yes, please!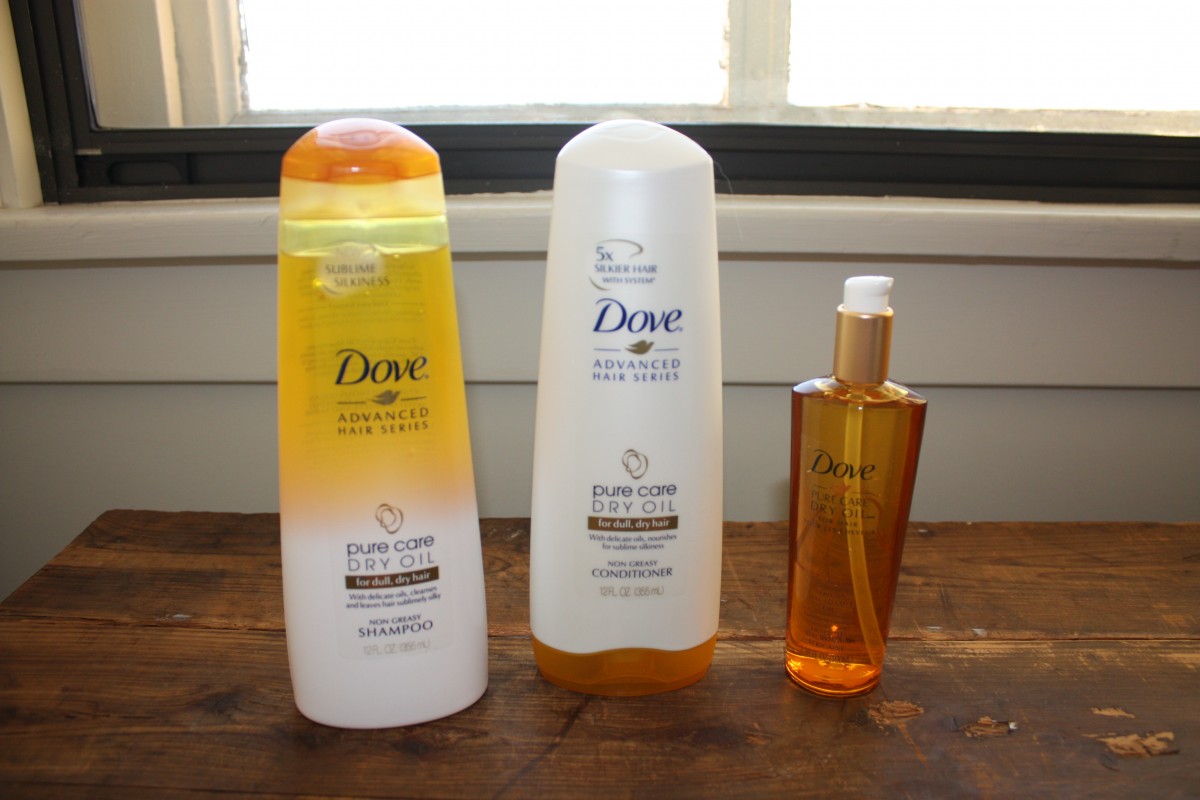 I was sent the Dove Pure Care Dry Oil shampoo, conditioner, and dry oil nourishing treatment for dull, dry hair. Made with a blend of African Macadamia oil and Coconut oil these products are designed to create beautiful, silky hair without the heavy, greasy feeling you can get with some products. The Dove Pure Care line is suitable for all hair types and at a fraction of the cost of many salon hair brands.
I grew up using Dove and have a true love for the brand. Their clean, gentle formulas were the only ones suitable for my sensitive skin as a kid. Now that I'm an adult they're still the ones that my dermatologist recommends for me. I've never had a bad experience with any of their products so I was really looking forward to trying this new line out.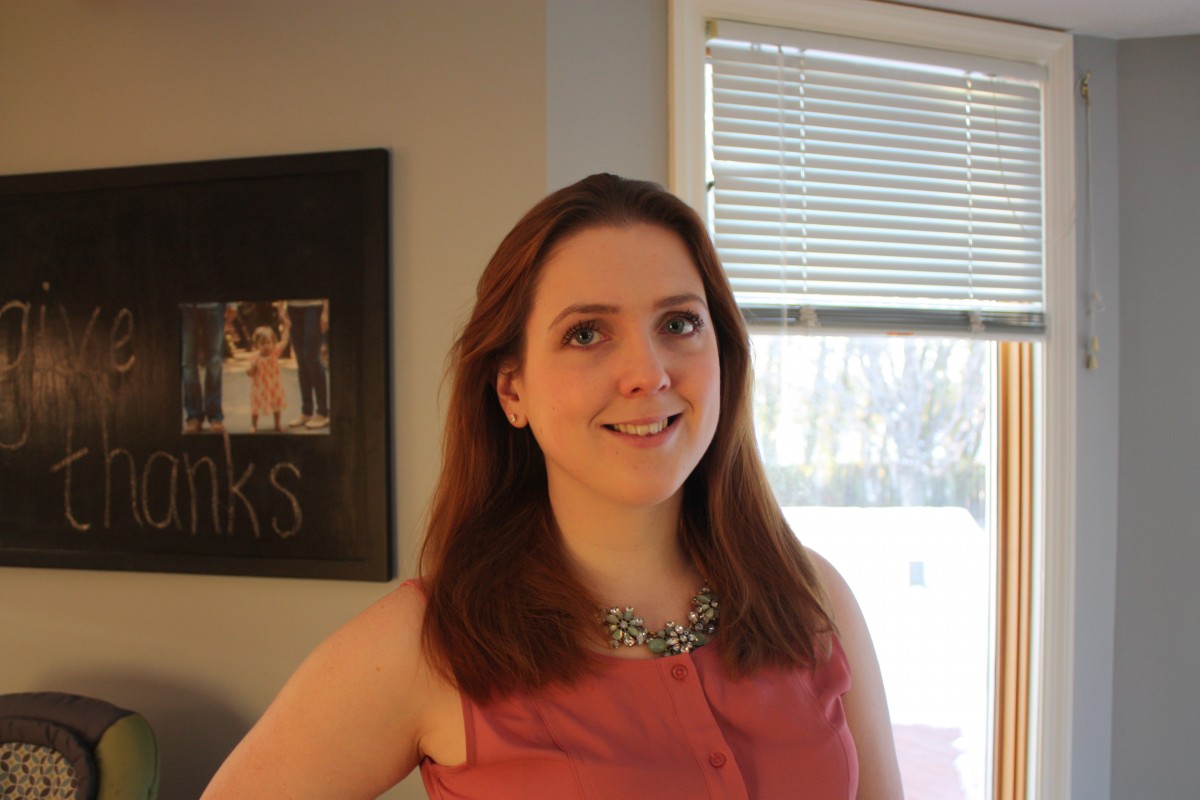 The first time I used the Dove Pure Care Dry Oil in the shower I fell in love with the scent. It smelled like I was at a spa. As my hair dried I noticed how soft it was. It was the softest my hair had felt in a long time.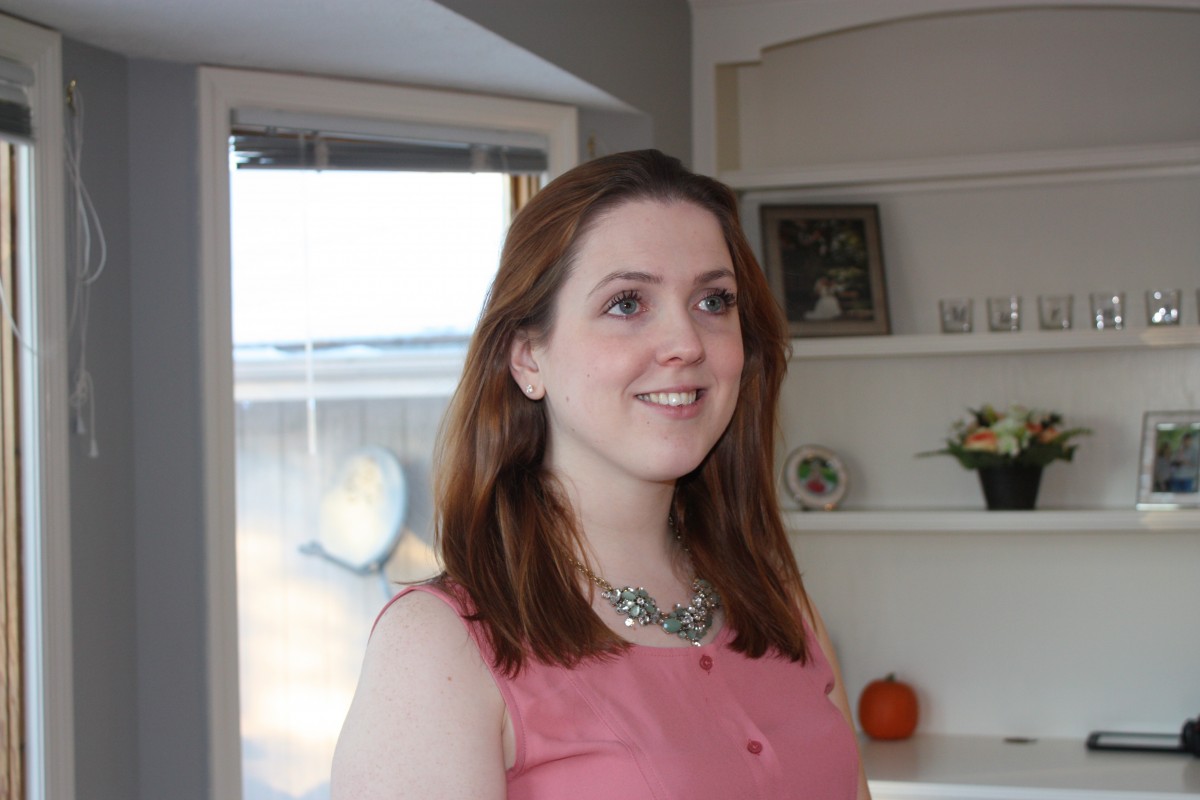 Side shot of my shiny locks. Major thanks to Jeff and Joanna for not minding me using their living room for these pictures. I didn't have time to snap pictures before I left the apartment on our way to Friendsgiving.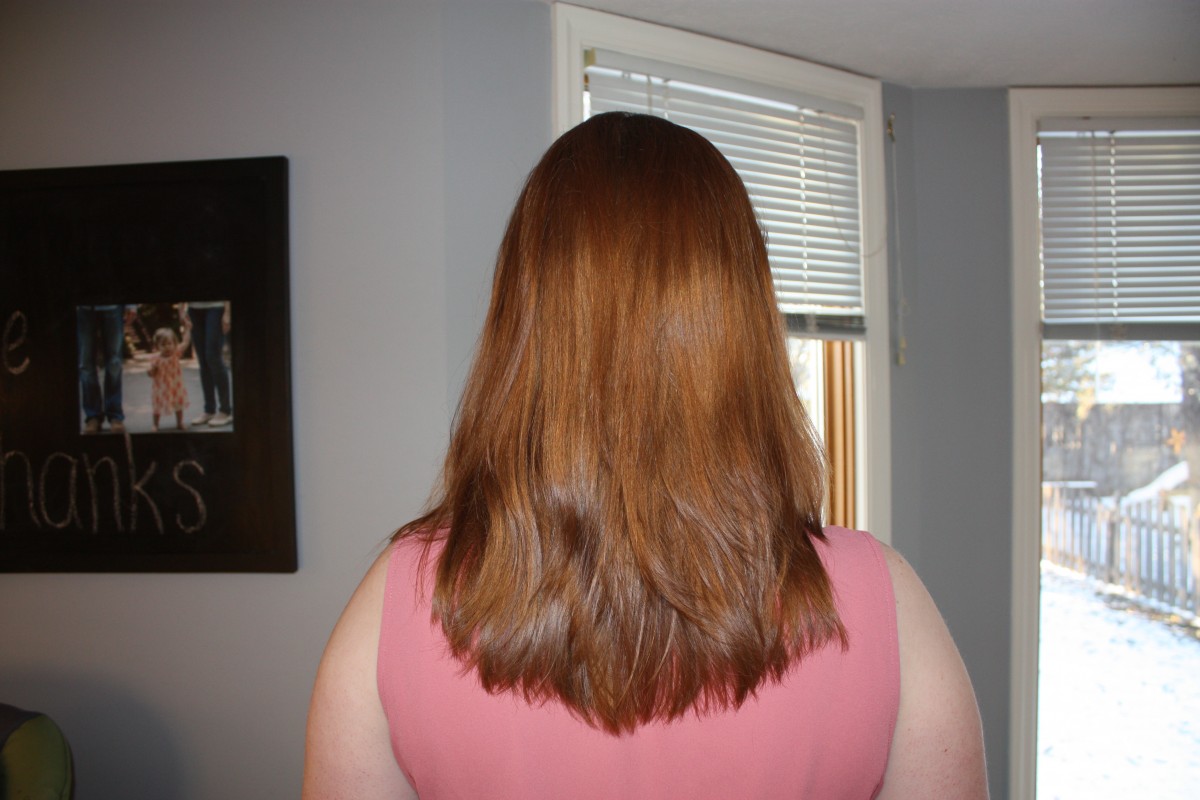 I couldn't get over how shiny my hair was. It almost hid the fact that I am way overdue for a hair appointment! (I get a gloss put on over my color treatments, so one of the first things I notice with my hair is when it loses that gloss.)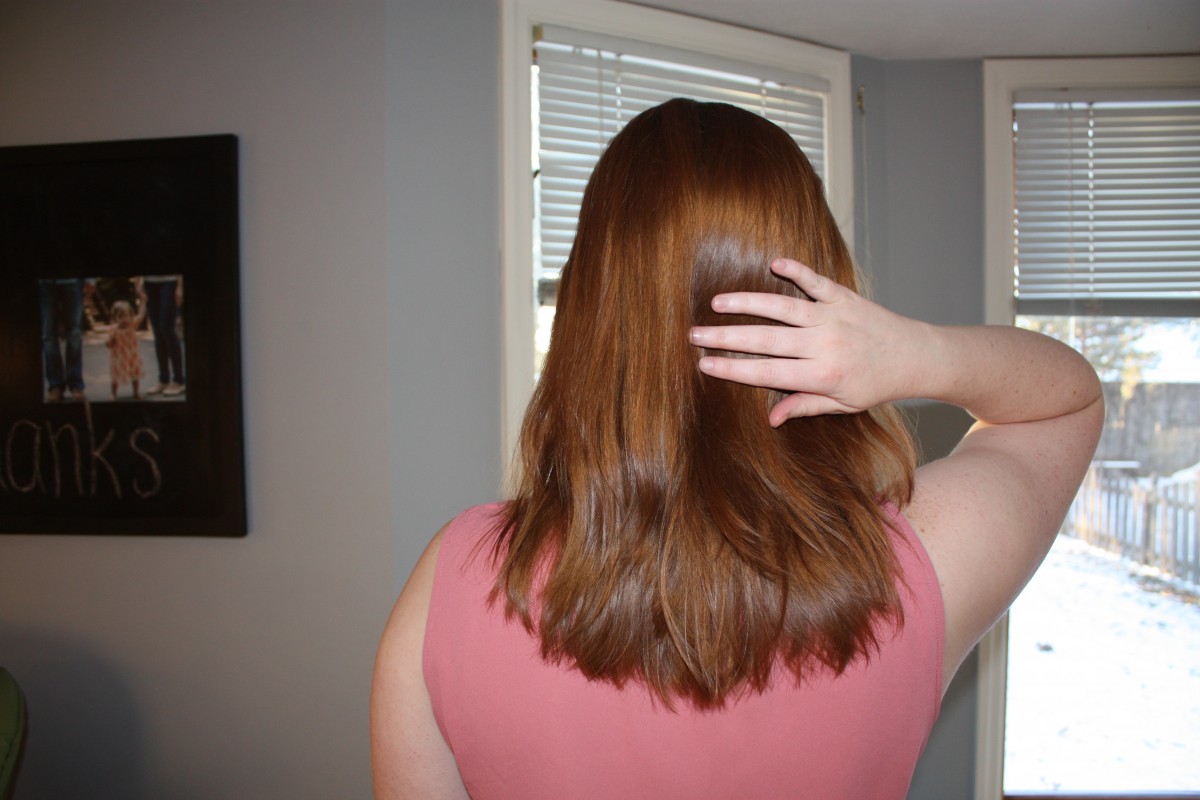 I found myself touching my hair a lot that night. While the products didn't magically turn me into a Kardashian sister with luscious Armenian tresses, it did make my hair softer, sleeker, and shinier. Which for my thin, limp hair is a big deal.
I will definitely keep using these products on my hair. I loved the way it made my hair look and feel and the fact it could add shine without grease. If you're looking for something new for your hair, Dove is daring women everywhere to try Dove Pure Care Dry Oil, risk-free now through December 31, 2014. If you are not completely satisfied with the Dove Advanced Hair Series Pure Care Dry Oil system, Dove will refund your purchase (from 9/21 – 12/31). Visit hairmoneyback.com for details.
Questions of the Day: Are you a Dove fan? What is your hair like? What does your hair routine involve?
I was selected for this opportunity as a member of Clever Girls Collective and the content and opinions expressed here are all my own.