Have you ever heard about an awesome product and thought, "Man, why didn't I hear about this sooner? This would have been perfect for X,Y, and Z."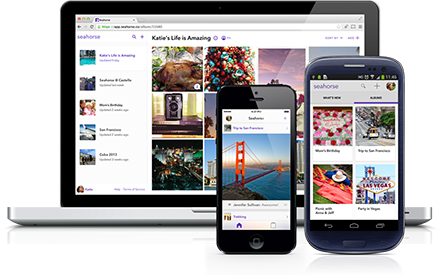 That's how I feel about Seahorse. It's a free photo sharing app that allows you and your family and friends to easily share and have access to each others pictures. This is perfect for when you're at events together like weddings, concerts, parties and vacations. It's also perfect for sharing inspirations for decor, fashion ideas, and recipes.
This app would have been perfect for that time when Josh and I were in Hawaii with 20+ friends. It also would have been perfect for that time when Hannah, Joanna, and I took our girls trip to Kansas City. It also would have been perfect for the Plank blogger event where a dozen bloggers were sampling dishes and snapping pictures of the experience.
When I heard about the app I immediately knew it was something I could see myself using. My friends and I take a lot of pictures. I love that this gives us a way to easily share those pictures with each other.
If Seahorse sounds like an app you could see yourself using read on for a quick and easy four step tutorial.
How to use Seahorse in 4 easy steps
1. Download Seahorse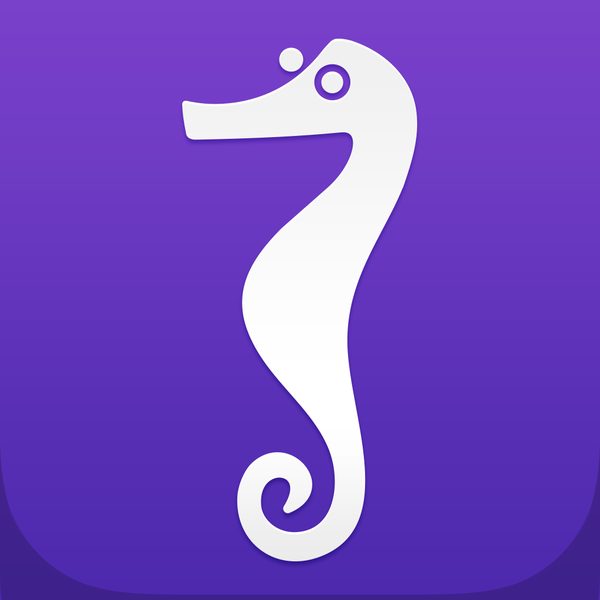 It's free! And available for iPhones and Droids.
 2. Create a "scene" by tapping the plus sign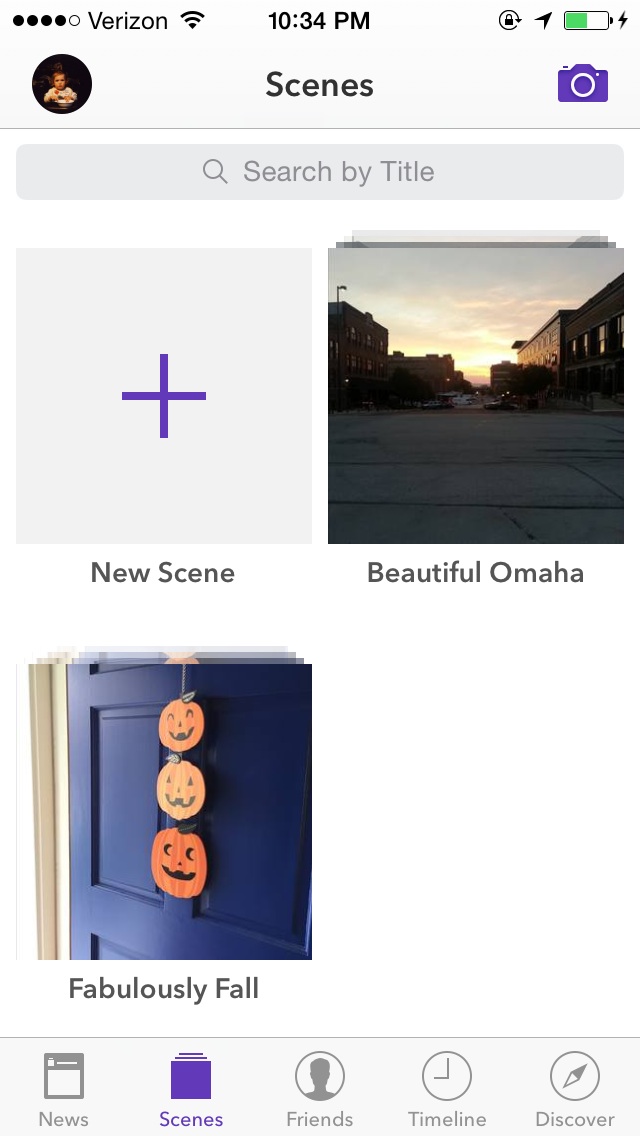 Each event or theme you're sharing is a new scene. So in a few weeks I will be adding a 20's Halloween Party scene to capture all the awesomeness of the night. (Josh is going to be the bartender and I have a flapper dress. I'm ridiculously excited!)
3. Name the new scene and invite friends to add photos and videos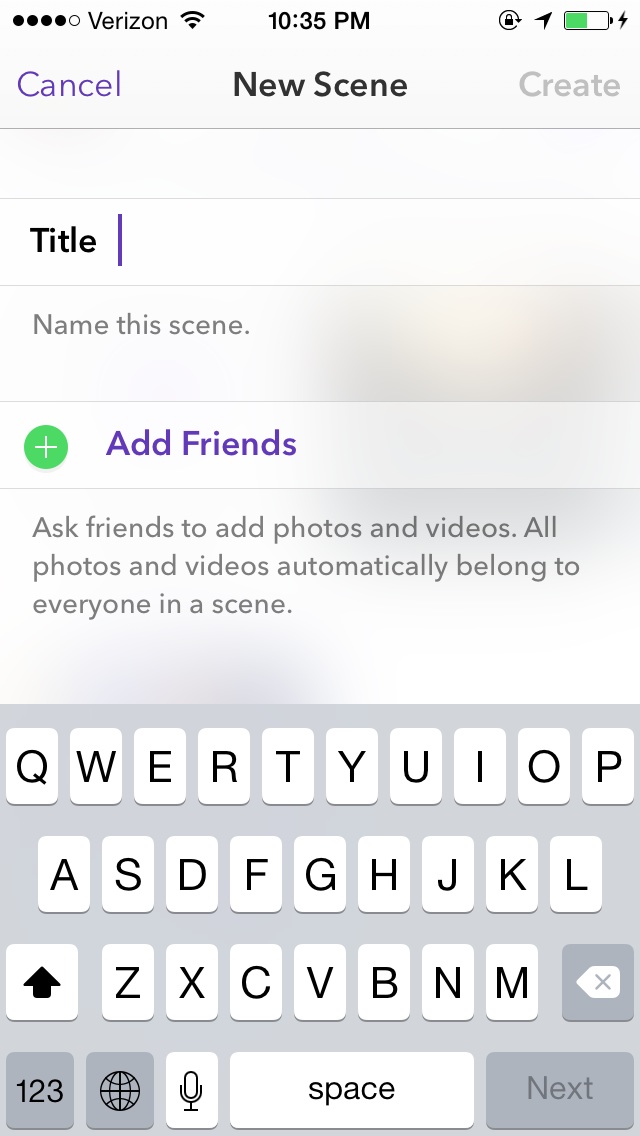 This is the most important step, where you invite your friends and family to share their photos with you. If they're not already a part of Seahorse you just enter their email address. Since I have not had any vacations or major life events going on lately, I enlisted the help of my friends to create a fall decorating ideas scene and a scene of some of our favorite snapshots of Omaha. (Thanks Joanna!)
4. Add photos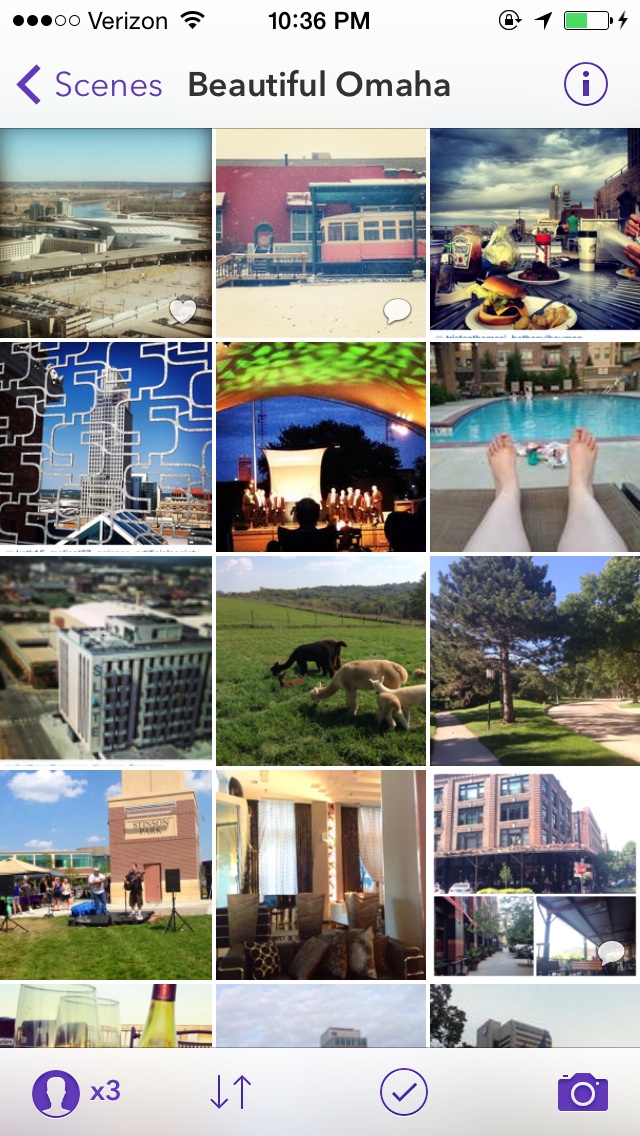 Adding photos is simple – just click the camera icon at the bottom of the screen and choose whether to take a picture or upload a picture from your camera to the scene. It's fun to see everyone's photos and to leave comments and share them. You can sort photos from oldest to newest, newest to oldest, or by person simply by clicking the up and down arrows at the bottom of the screen. I love how easy the app is to use.
Get an extra 5 GB free!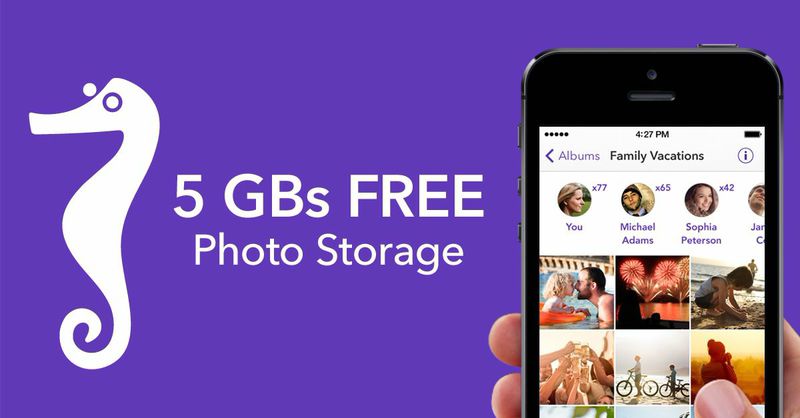 As a thank you for downloading the app Seahorse is offering an extra 5GB of storage by entering the promo code: CLEVERHORSE. This promo code is good until October 31, 2014, and helps you be able to share your photos to your hearts content.
Questions of the Day: Do you take most of your photos on your phone? Is this an app you could see yourself using? What's the next big event you have coming up?
I was selected for this opportunity as a member of Clever Girls Collective and the content and opinions expressed here are all my own.