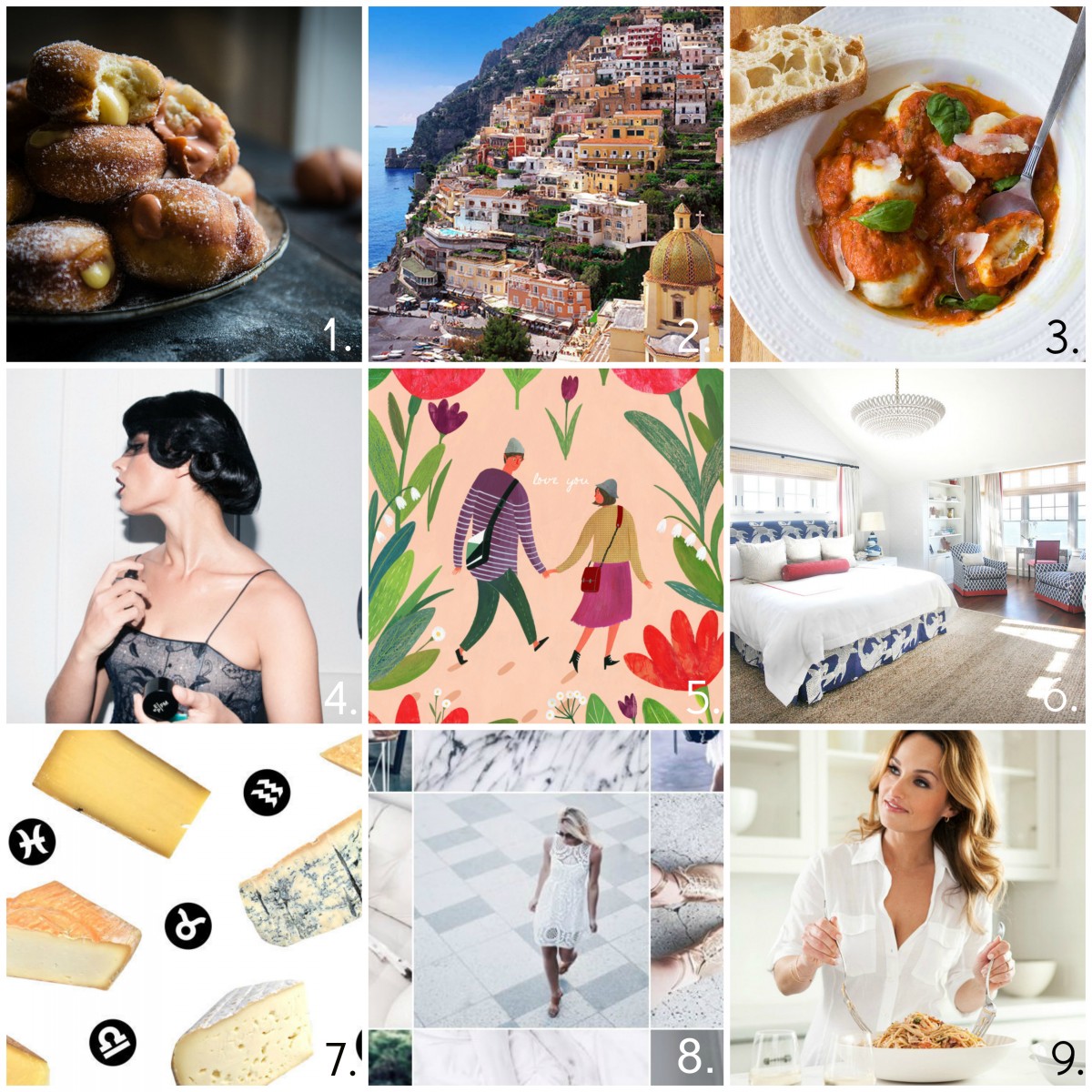 1. These homemade malasadas are making me miss Hawaii so much.
2. 7 Countries Where the Dollar is Strong I want to travel to them all!
3. I need to make this easy ricotta gnudi with roasted tomato sauce.
4. How To Spray Perfume So It Lasts Good to know!
5. A beautiful tribute to loss and the act of grieving.
6. The Perfect Summer Beach House #LifeGoals
7. I now need to try Essex Comte after finding out it's the perfect cheese for me based on my Zodiac sign.
8. Instagram Profile Branding I have so much to learn when it comes to Instagram! Are you following me?
9. I'm loving these smart, everyday cooking tips from 10 celebrity chefs.
Question of the Day: What are you reading around the web and loving lately?