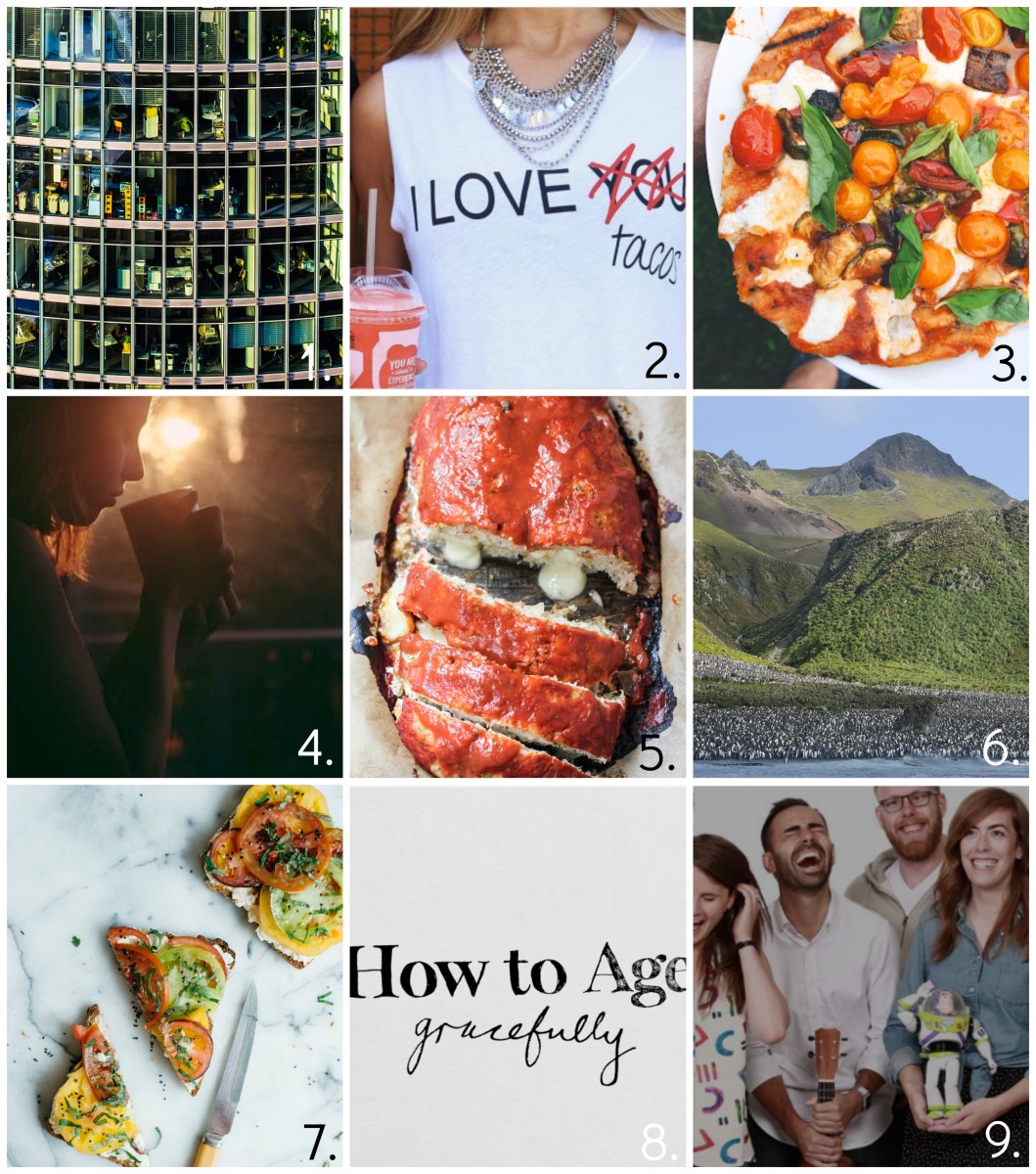 1. 5 Strategies for a More Productive Workday <— I'm always trying to increase my productivity.
2. How Instagram Is Changing the Way Brands Look at Photography, Online and Beyond <— Stuff like this is why I'm a marketing nerd.
3. Grilled Pizza <— Yum!
4. She Tells Her Grandma That She's Just Been Cheated On So Grandma Tells Her To Do This <— May we all be the coffee!
5. Pepper Jack Stuffed Turkey Zucchini Meat Loaf with Awesome Sauce <— I love the idea of adding moisture to turkey meat loaf (which can be notoriously dry) with zucchini. So smart!
6. The Tiny Green Island Where Penguins Rule <— #RetirementGoals
7. Tomato Toast With Macadamia Ricotta, Shiso + Black Lava Salt <— I seriously feel like I'm gaining weight just looking at all these delicious recipes.
8. How to Age Gracefully <— Advice through the years. A definite must-watch for the week!
9. Work Hard, Live Well <— This article makes me feel really good about some of the life decisions I've made recently.
Questions of the Day: What are you reading and loving this week?
P.S. See you tomorrow with a new The Weekly Sweat!