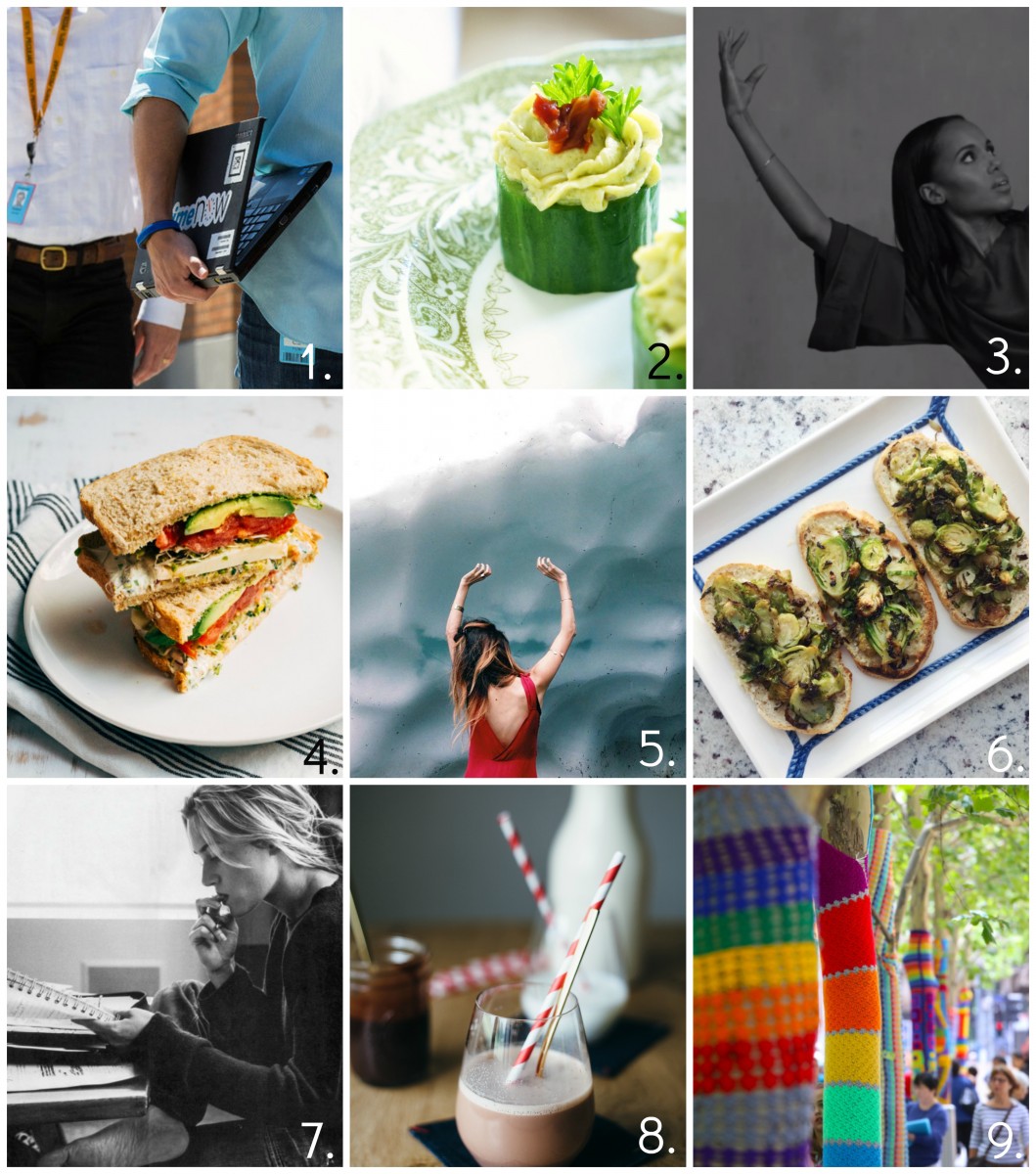 1. Inside Amazon: Wrestling Big Ideas in a Bruising Workplace <— Have you read the New York Times exposé that came out on Amazon? It's long but worth the read.
2. Avocado & Goat Cheese Cucumber Cupcakes <— I'm not sure I'd call this a cupcake but it looks like a perfect party appetizer.
3. Kerry Washington Doesn't Care About Getting Her Pre-Baby Body Back <— Yet another reason I love this woman.
4. California Sandwich <— Goodness this looks good.
5. Mobile Photography Tips <— So many great photography Instagram accounts to follow in here.
6. Brussels Sprouts and Gruyere Toasts <— Another delicious looking sandwich.
7. 15 Inspiring Career Books <— A great reading list if you're looking for a new book to check out.
8. Nutella Egg Cream <— This combination sounds decadent and yummy!
9. Yarn Bombing <— I would love for these to start popping up around Omaha!
Questions of the Day: What are you reading and loving this week?
P.S. See you tomorrow with a new The Weekly Sweat!