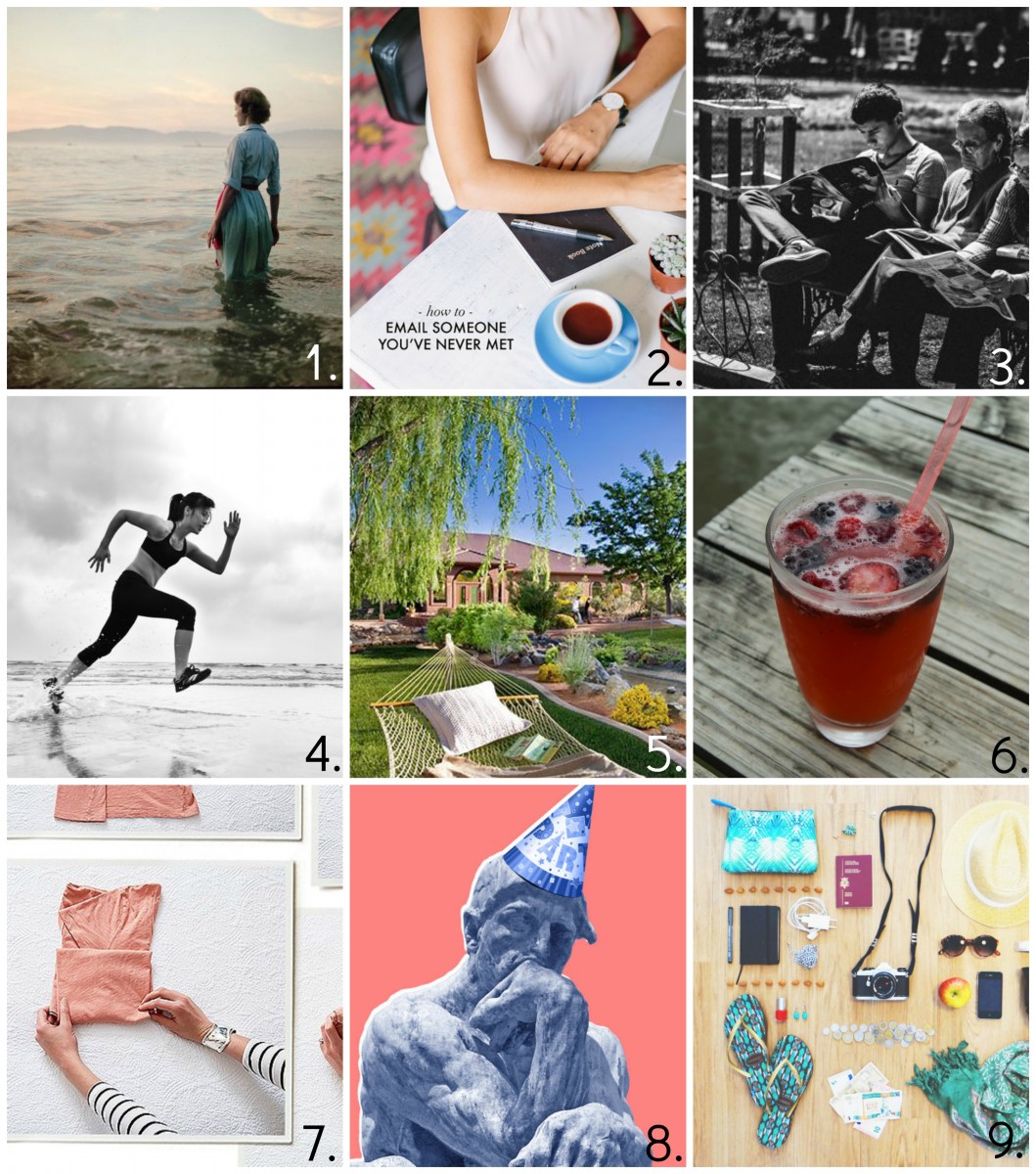 1. I Must Know Everything About These Wrenchingly Beautiful Found Photos <— You and me both random Internet article. These photos are majestic.
2. How To Email Someone You've Never Met So They Actually Reply <— Great advice!
3. How Changing Your Reading Habits Can Transform Your Health <— A good excuse to read more! 
4. A Way to Get Fit and Also Have Fun <— I'm really curious about this. I wonder if I would like this exercise more than Zumba, which I love.
5. 5 Indulgent All-inclusive Getaways You Can Afford <— Yes, please! Sign me up!
6. Sparkling Berry Kombucha Spritzer <— This drink is so good!
7. 8 Lessons Our Editor Learned from the Decluttering Bible <— I seriously need all of these lessons. 
8. So Apparently There Are 4 Kinds of Introversion <— According to this, I'm a thinking introvert. I completely agree.
9. Instagram Travel Tip: How to Master the Flat-Lay <— Such a good Instagram skill to have.
Question of the Day: What are you reading and loving this week?