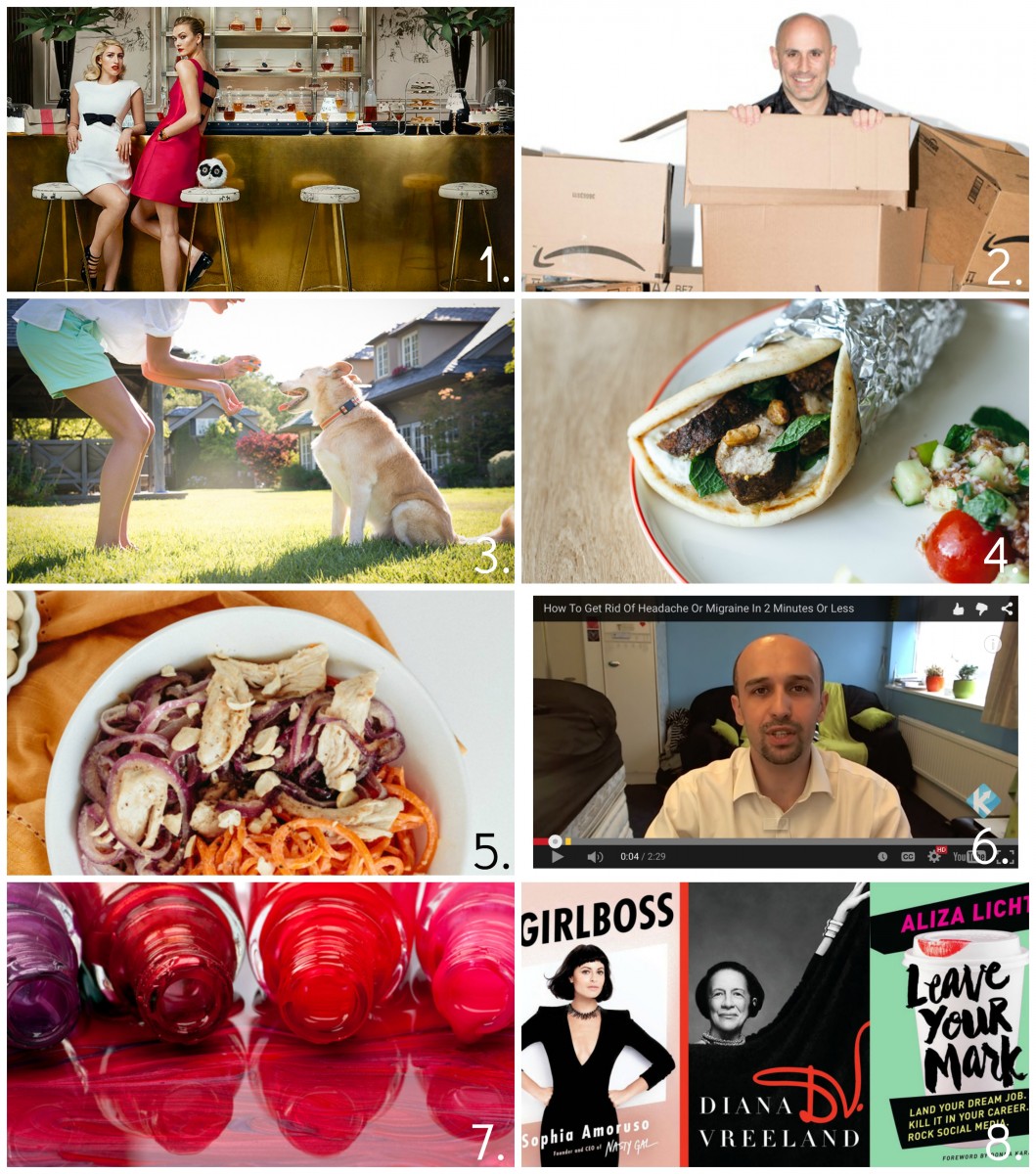 1. Kate Spade Wants To Take Over Your Entire Life <— And I'm totally okay with that!
2. Amazon Bought This Man's Company, Now He's Coming For Them <— 'Ray Bucknell!
3. These Unexpected Activities Will Make You Live Longer <— I feel like none of these are really unexpected, but I still think they're great all the same!
4. Ras El-hanout Chicken Pitas <— These look delicious!
5. Tahini Chicken and Carrot Noodle Bowl <— I have a feeling this is going to become a staple lunch for me!
6. How to Get Rid of a Headache in Two Minutes Flat <— This is crazy! It actually works!
7. The Secret to Perfect Polish <— Totally trying this. Fingers crossed it makes at-home manicures easier!
8. 9 Must-read Books for Breaking Into the Fashion Industry <— I really want to read the one about fashion blogging!
Question of the Day: What are you reading and loving this week?