Disclaimer: This post is sponsored by Hillshire Farm. All thoughts and opinions are my own.
Mealtimes have been a rather hurried experience around here lately. Blogging work picks up substantially in the last quarter, as do social activities with my friends. Add in preparing for a new job while wrapping up the old one and there have been a lot of nights where it has been cereal for dinner. While I love cereal, I know that's not the best dinner choice. So I decided to try and come up with some more thought-out dinner options that are quick and easy, and that I would actually look forward to eating.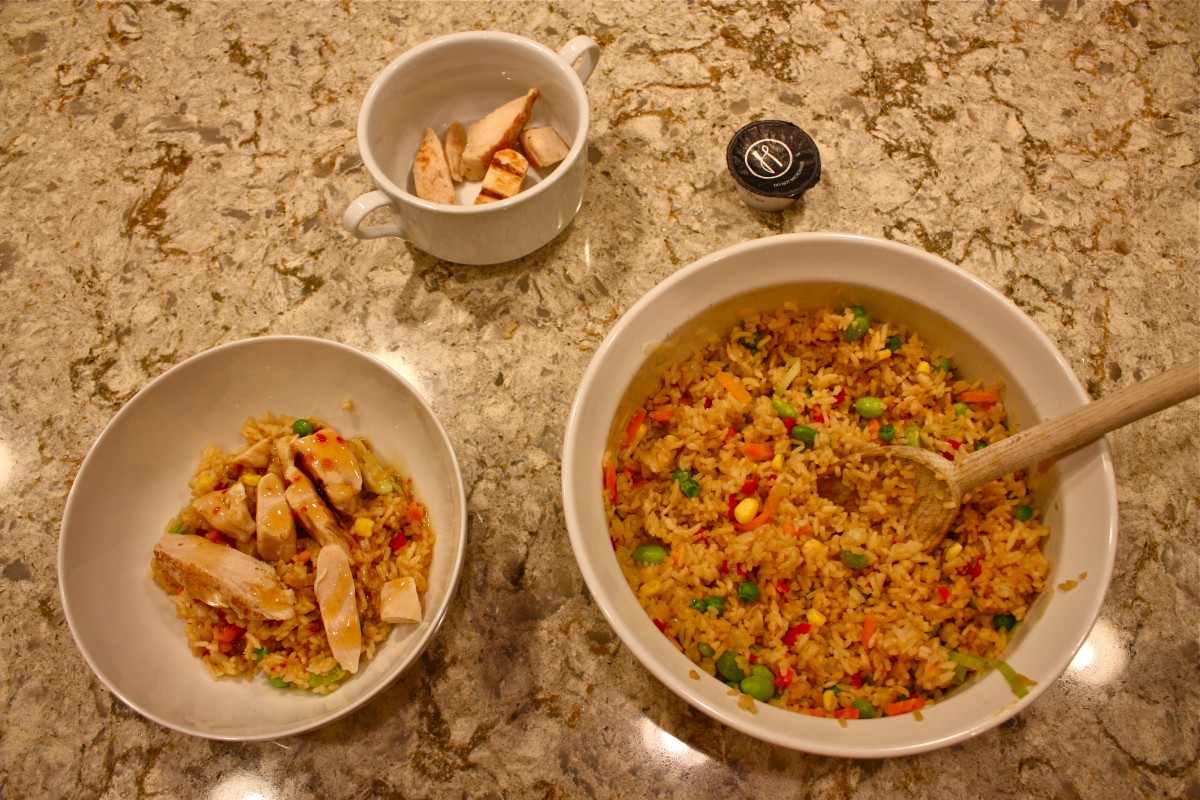 Enter my quick and easy chicken fried rice dish. It's ready in under ten minutes, and it's so good that I've been eating it for breakfast, lunch, and dinner. (Just not on the same day.)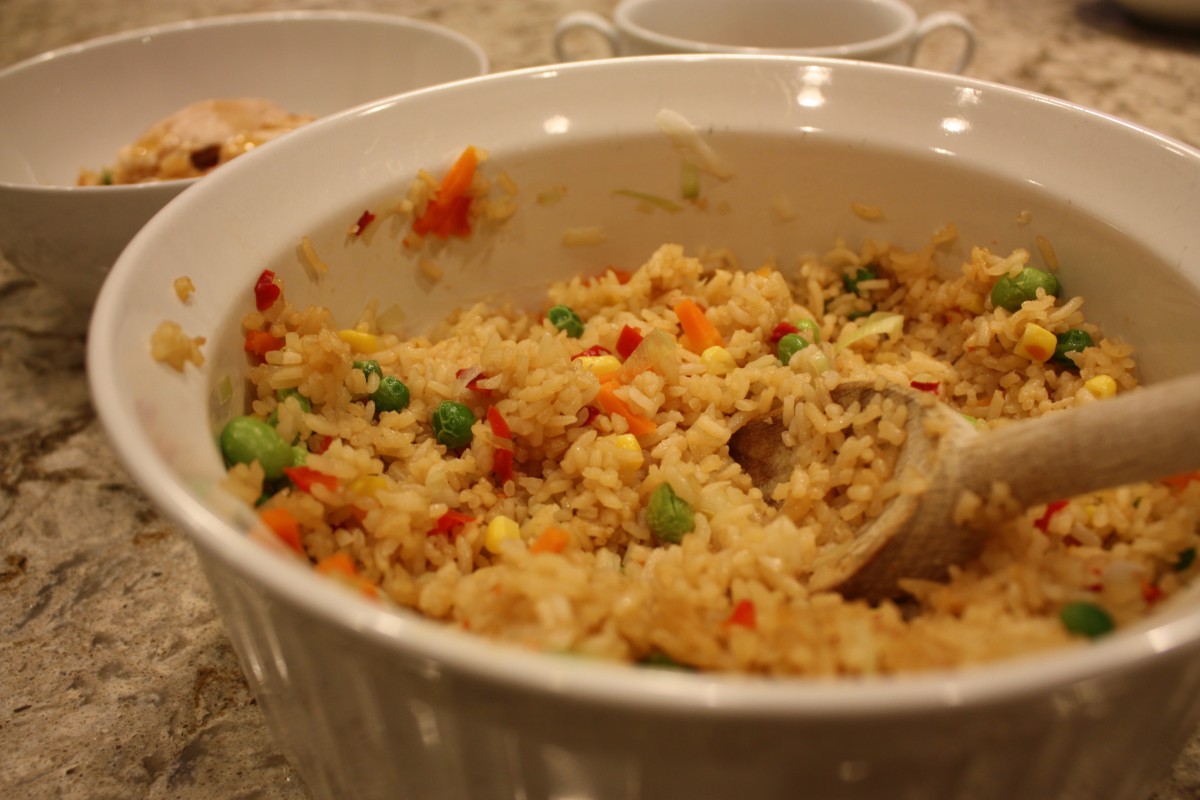 All I do is pick up a bag of frozen fried rice. This one is from Trader Joes. I've since picked up a bag from Whole Foods that is virtually identical,but is vegan so it doesn't have the egg in it. I love the egg in fried rice, but the bag at Whole Foods was cheaper and I didn't feel like driving to another store so I gave it a try. They both taste great. You simply warm up the rice in the microwave.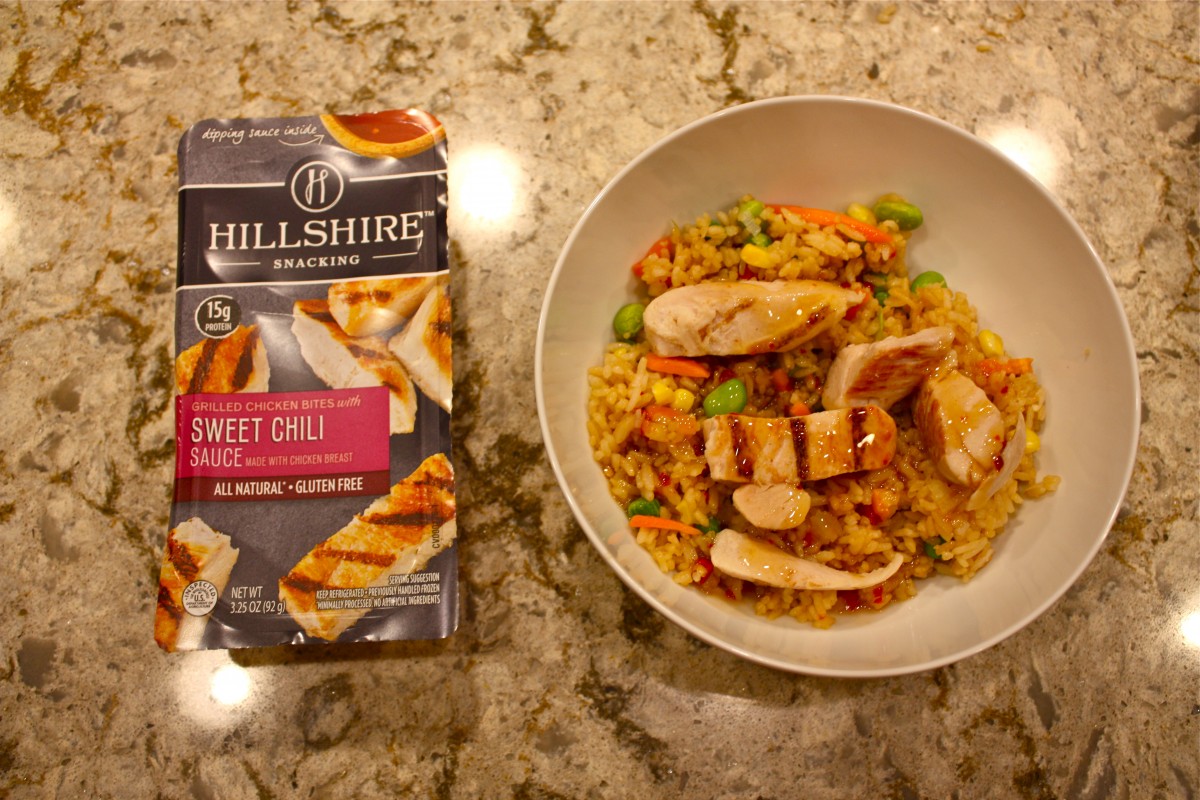 And then add some chicken. The reason I started using the Hillshire Snacking chicken breast is because they reached out and asked me to try it, and I was really curious about it. The reason I'm still using it is because it tastes delicious, is pre-portioned (yay less work!), and comes with the best sweet chili sauce. It totally makes the dish.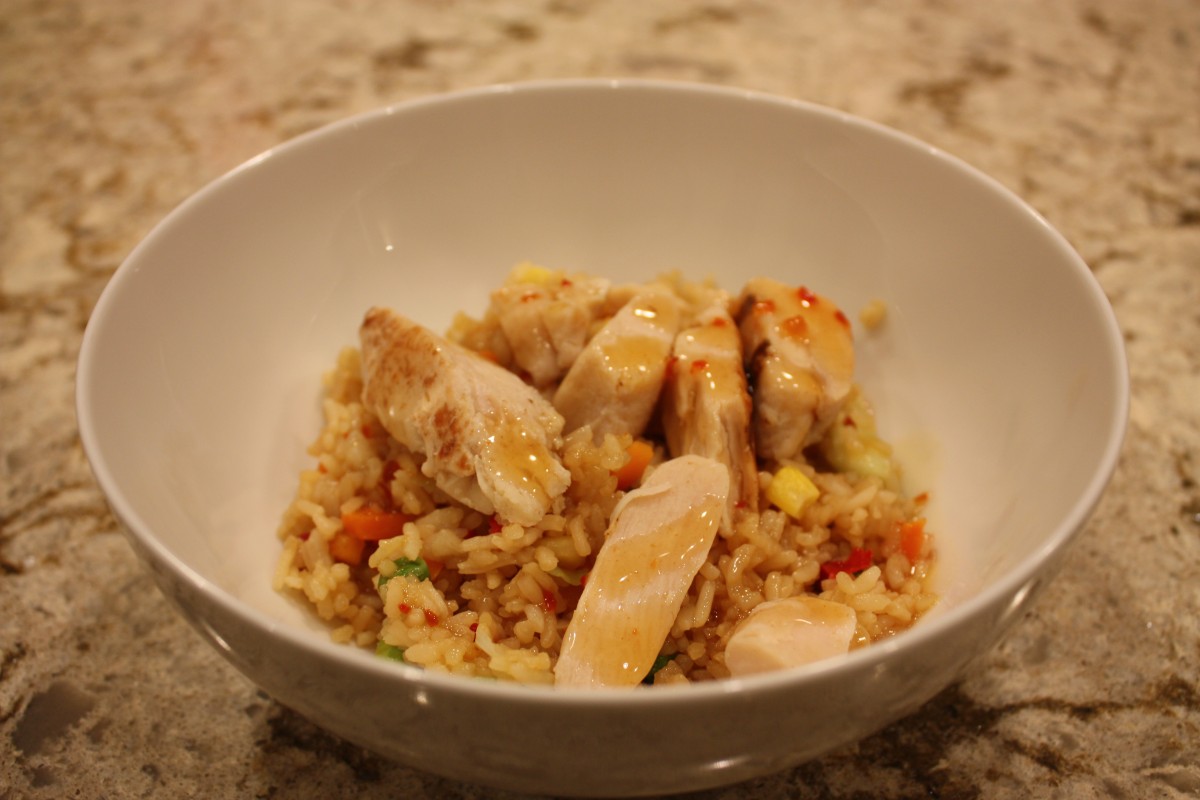 Check out that sauce! It's an asian-y bowl of goodness. In less than ten minutes time all of these items went from the refrigerator to my belly.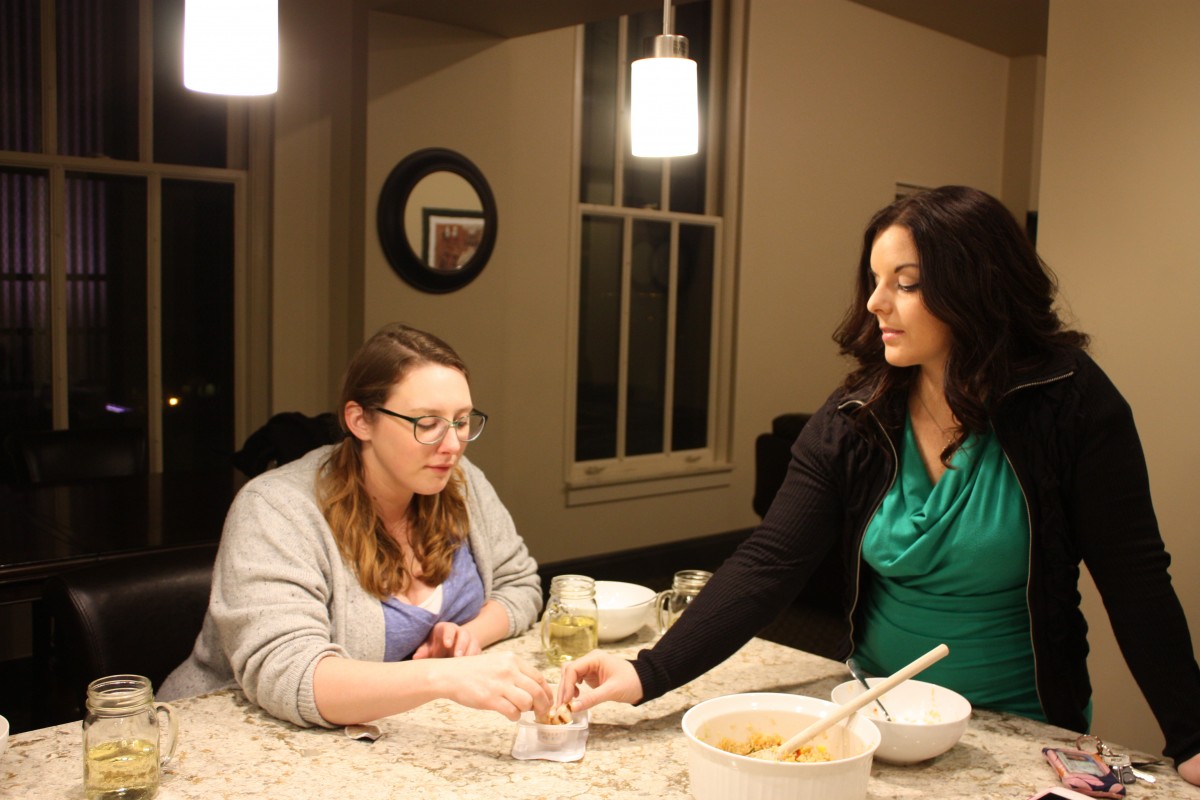 Erin, Molly and I like to get together for girl nights after work where we catch up on our days, our lives, and girl talk. There is always food and wine involved. I figured this would be the perfect excuse for a chicken tasting party!
They both loved the chicken fried rice bowls and said they would definitely buy the Hillshire snacking chicken themselves. They come in a variety of different flavors and are available at Super Targets nationwide (Omaha has NINE Targets! Is this normal? Regardless, I'm glad to be in a city that loves Target as much as I do).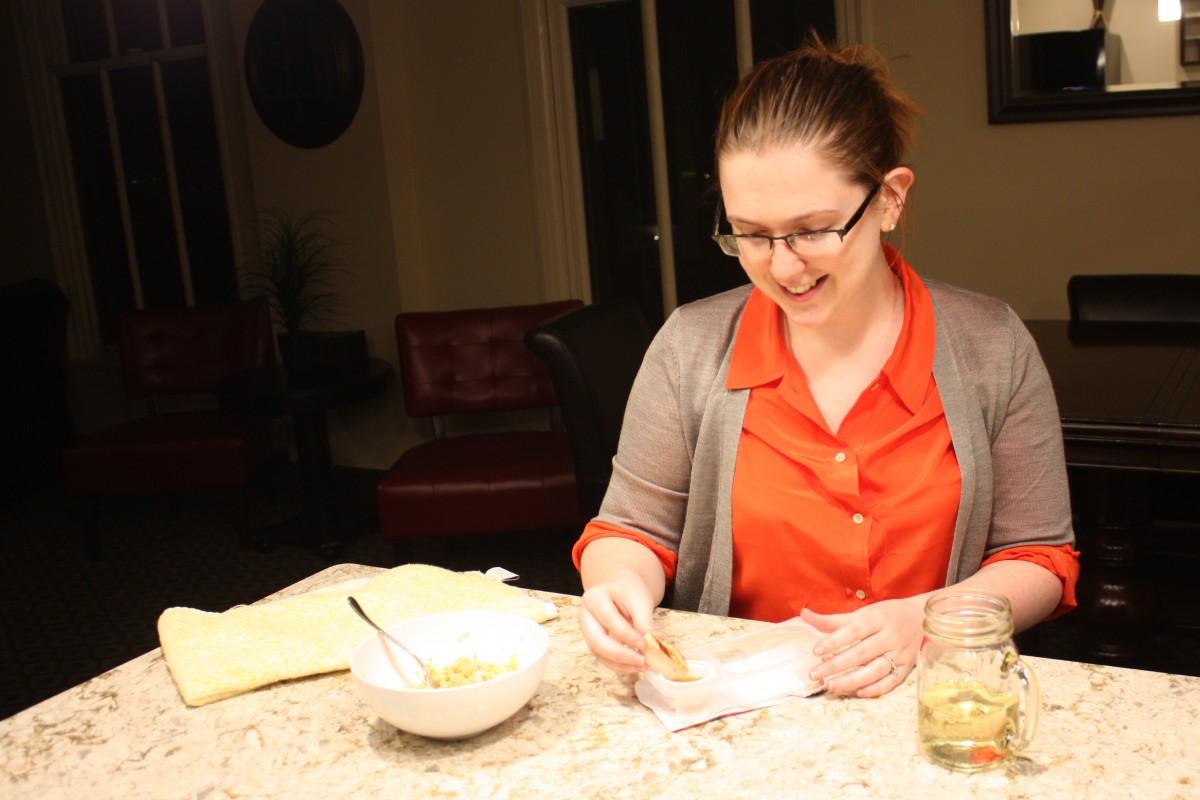 And I love these chicken rice bowls! They're perfect for taking to work, for eating for dinner, and for warming up bleary-eyed with a cup of coffee for breakfast. I find when I have a bigger breakfast I resist the urge to snack until lunch time. Quick, easy, and super yummy!
Questions of the Day: Have you tried Hillshire snacking chicken? Are you a fan of rice bowls? Do you like hearty breakfasts?