These baked mac and cheese bites are ooey, gooey, and absolutely delicious! Crusted with potato chips, they're a little crunchy, extra creamy, and a real crowd pleaser. Read on for the recipe.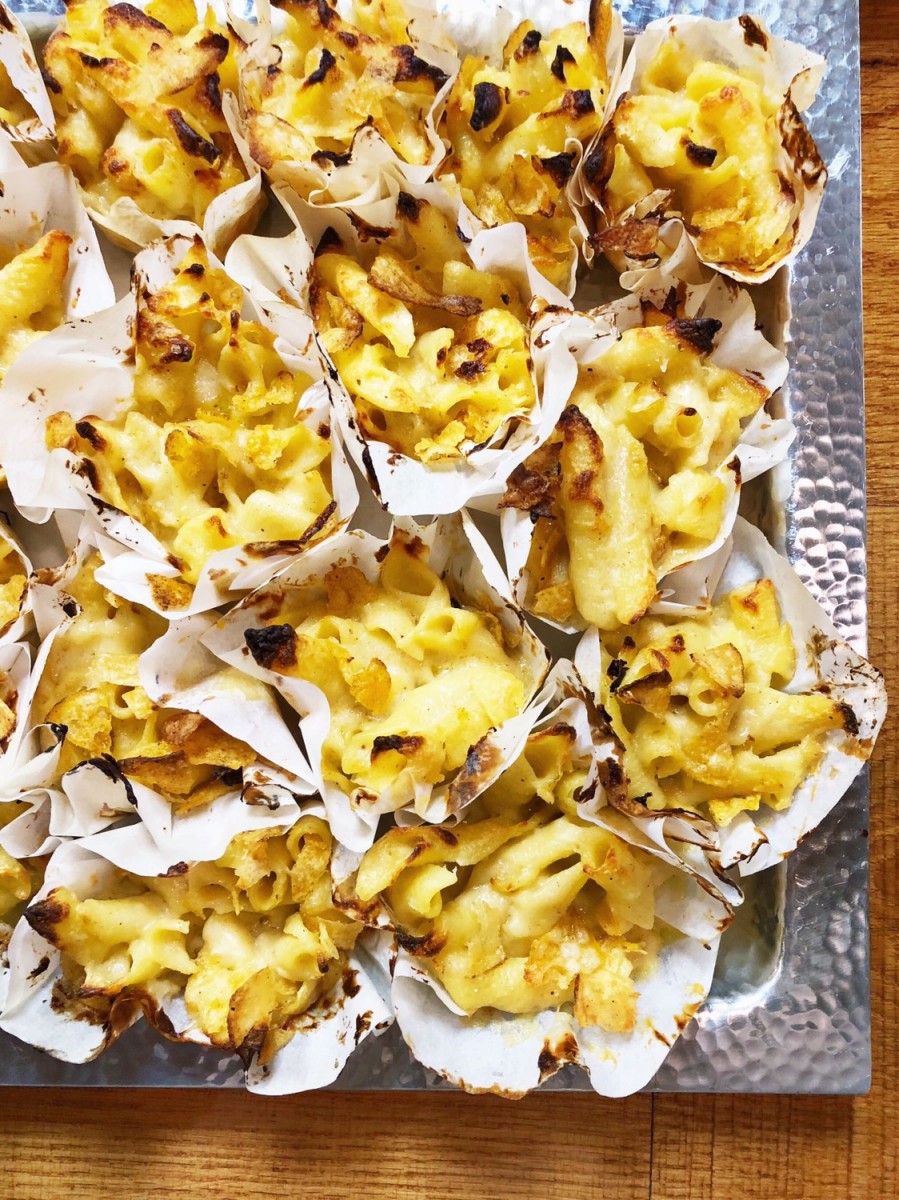 I was recently invited on a press trip to Minnesota with Midwest Dairy to learn about all things dairy. Dairy is one of my favorite food groups, so I was really looking forward to it. Over the course of the trip we met with dairy farmers, chefs, cheese makers, cheese mongers, marketers, and food stylists. Our days were action-packed. While I was there I got to know everyone and see firsthand the passion these professionals have for their industry. There is a lot of love for cows, their milk, and the nutritious and delicious food that is created with it.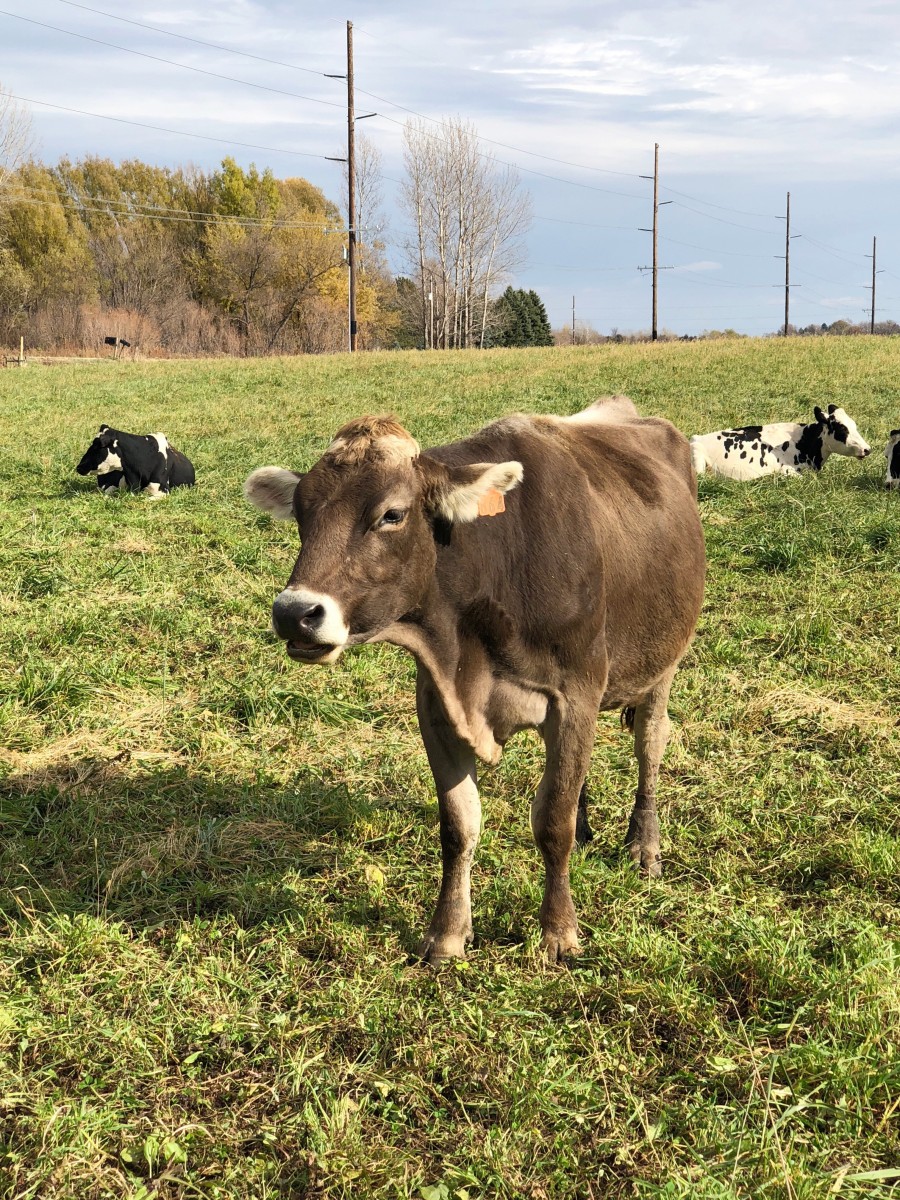 Happy organic Minnesota dairy cow. 😀
I'm working on a post recapping all the fun things we did in Minneapolis and the surrounding area, but first I had to share with you guys one of the biggest highlights of my trip.
We woke up bright and early one morning to head about an hour outside of Minneapolis to Faribault, Minnesota. There we visited The Cheese Cave to learn more about cheese making, stuff ourselves silly with good food, and even visit a real cheese cave right next door!
The Caves of Faribault date back to the 1850's and are where America's first cave-aged blue cheese was made. Today the caves produce many varieties of internationally acclaimed blue cheeses. Seeing how cheese is made and aged was a seriously cool process. I can't believe how much labor, time, and love go into making cheese.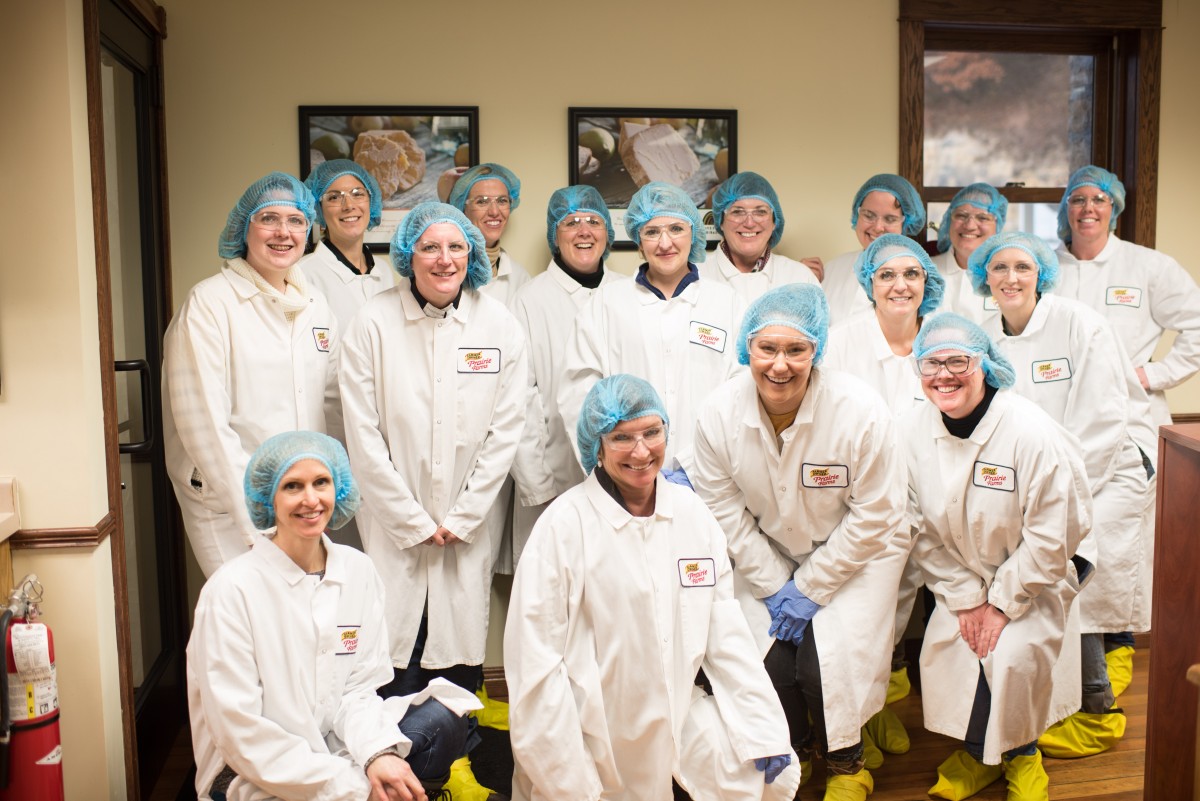 Modeling our safety gear before the tour. Unfortunately we weren't able to take pictures inside the cave, but you can watch a virtual tour.
After we learned about the cheese making process, we headed back over to the tasting room for dinner. And you guys, I kid you not, I was served some of the most delicious mac and cheese of my life. It's made with their own cheeses (that you can buy online or at their store), and is the perfect blend of cheesy and crunchy. I begged for the recipe because I knew I had to share it with you guys. It's that good.
We were eating tapas style, so the recipe is for mac and cheese cups, but you could totally make this in a large casserole dish.

Pin me!
Mac and Cheese Cups
Recipe by The Cheese Cave
Serves between 24-36 (depending on your muffin cup size)
Ingredients
1 stick of butter
½ cup flour
¼ tsp nutmeg
¼ tsp pepper
3 cups heavy whipping cream
½ lb Jeffs' Select gouda (shredded)
½ lb St Marys' gouda (shredded)
1 lb cooked macaroni or penne pasta
4 oz crushed potato chips
Parchment paper muffin cups
Directions
First, make a roux by melting butter in a large saucepan and then stirring in the flour. Cook, stirring constantly until the mixture is light brown.
Add nutmeg and pepper. Whisk the heavy whipping cream into the hot roux, then add the Jeffs' Select and St Marys' gouda and stir until melted and a smooth sauce forms.
Add the cooked pasta to a large bowl, then pour the cheese sauce over it and stir until evenly combined.
Divide the paper muffin cups between two 9×13 casserole dishes. Then, using a tablespoon, scoop a generous spoonful of the macaroni and cheese mixture into each muffin cup. Top each cup with a sprinkle of crushed potato chips, then place under your oven broiler until the tops of each cup are browned and lightly crispy (about five minutes).
Remove from the oven and allow to cool slightly, then serve and enjoy!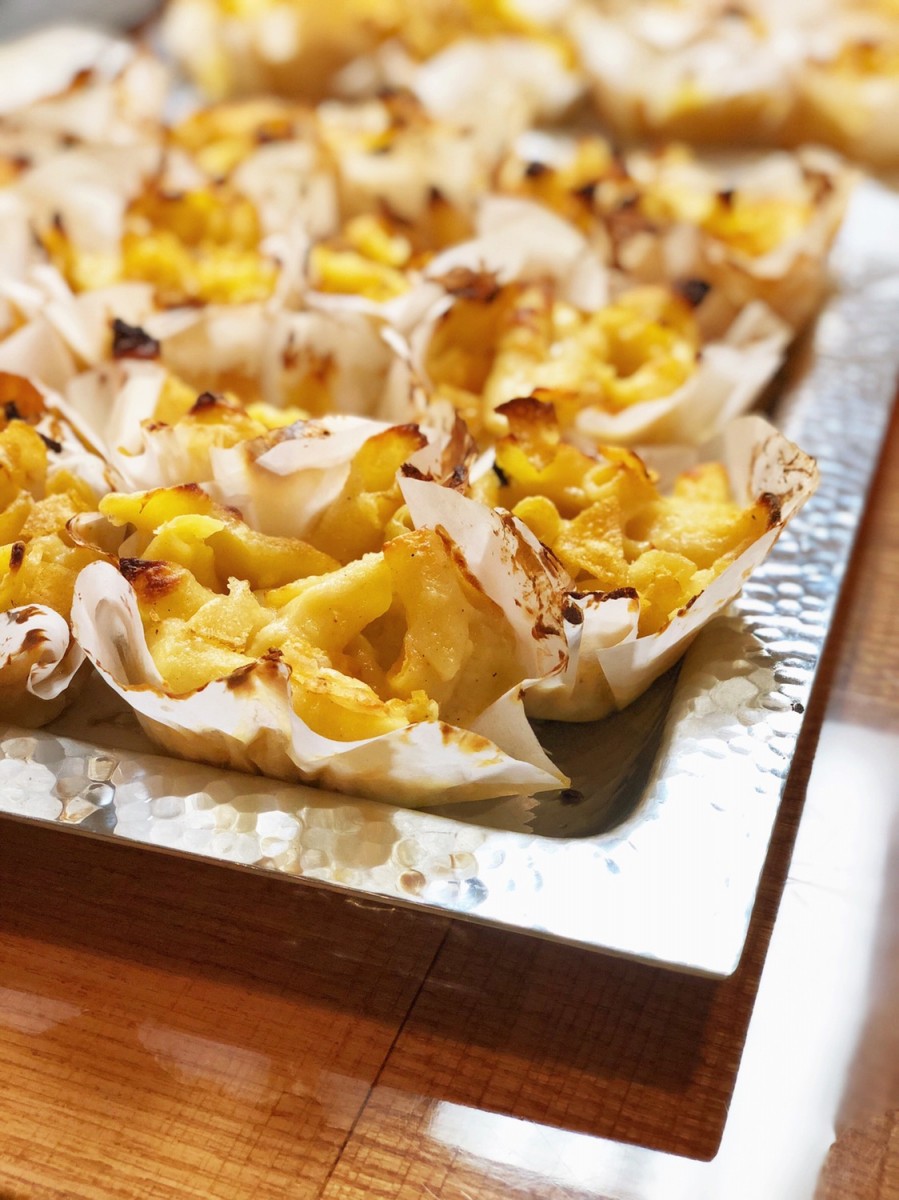 The world is truly a better place with dairy (and recipes like this!) in it.
Questions of the Day: Have you been to a cheese cave? Are you a dairy fan? Does this recipe make your mouth water?
Thanks to Midwest Dairy for sponsoring this post and The Cheese Cave for sharing this delicious recipe!