If you haven't noticed from my previous outfit posts, I tend not to wear a lot of accessories. It's not that I don't like them, I'm just not used to and comfortable with them. It's something I want to work on.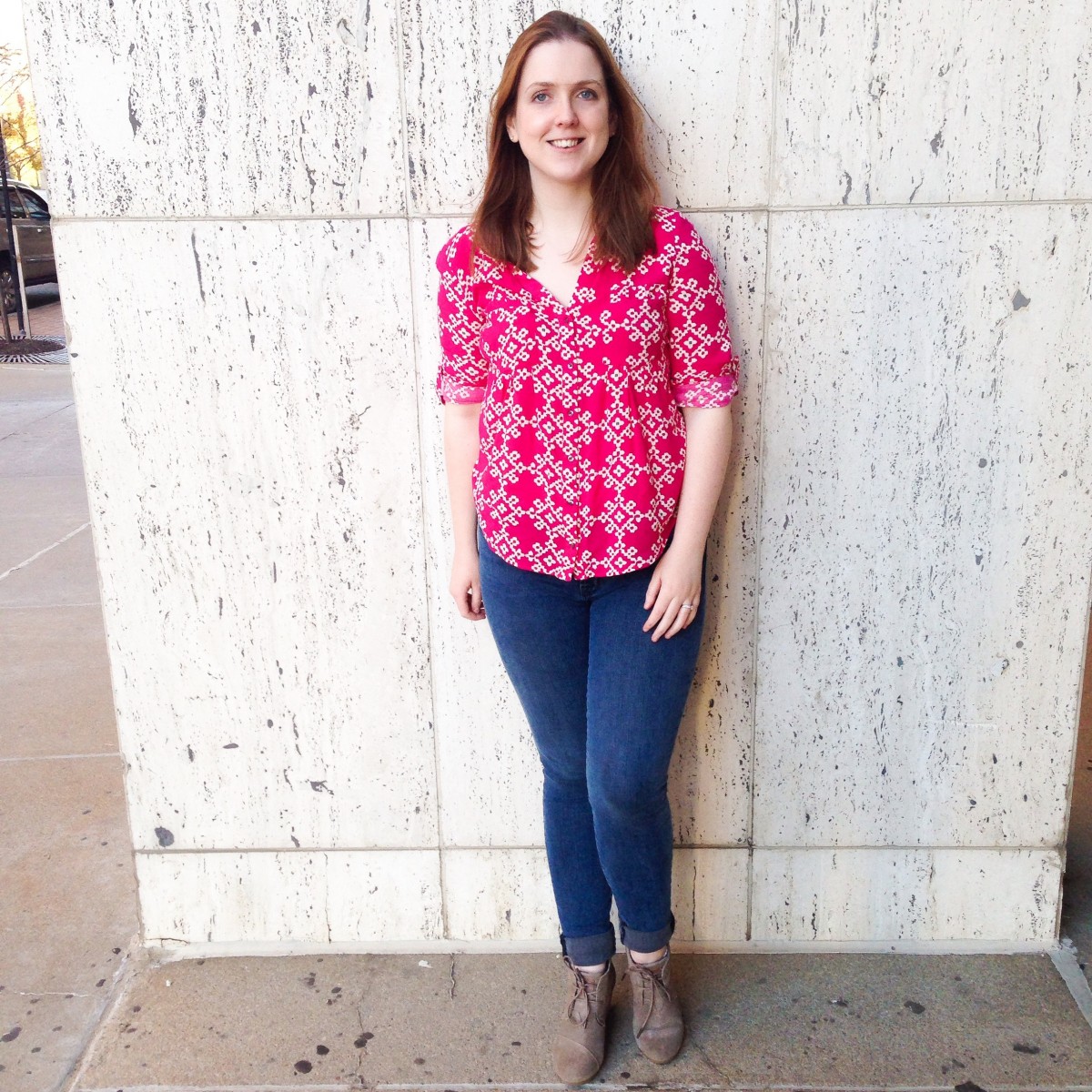 In the meantime, tops in bright colors and fun patterns are my go-to accessories. I feel like a good top can take you a long way. 😉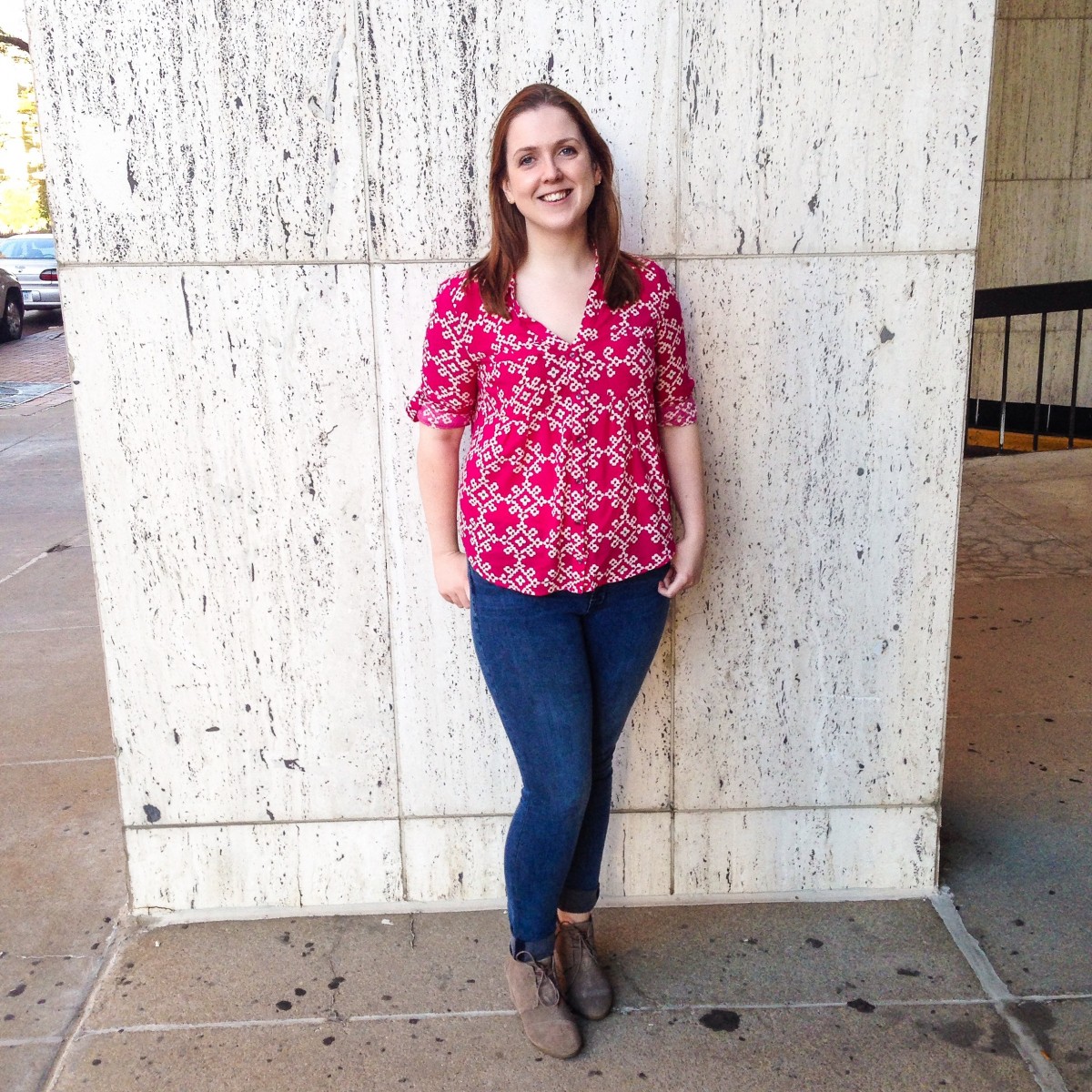 Outfit Details
Shirt: Anthropologie (very similar) Jeans: J.Brand (exact) Shoes: Toms (exact)
I bought this top last Spring (for my honeymoon!) but feel like it's appropriate for fall as well, thanks to the plaid-like print and rich color.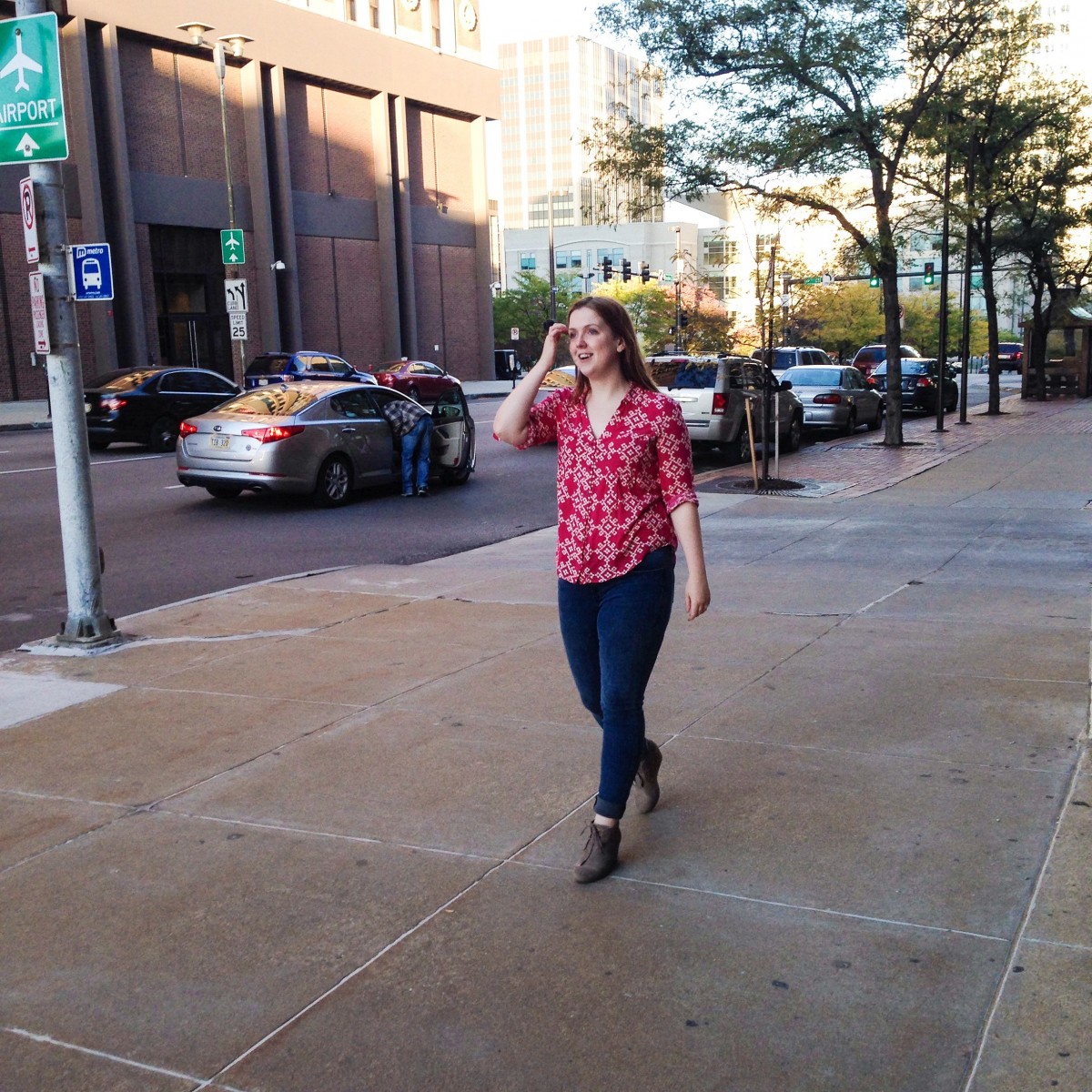 In a sea of plaid shirts this time of year it's nice to stand out with a plaid alternative.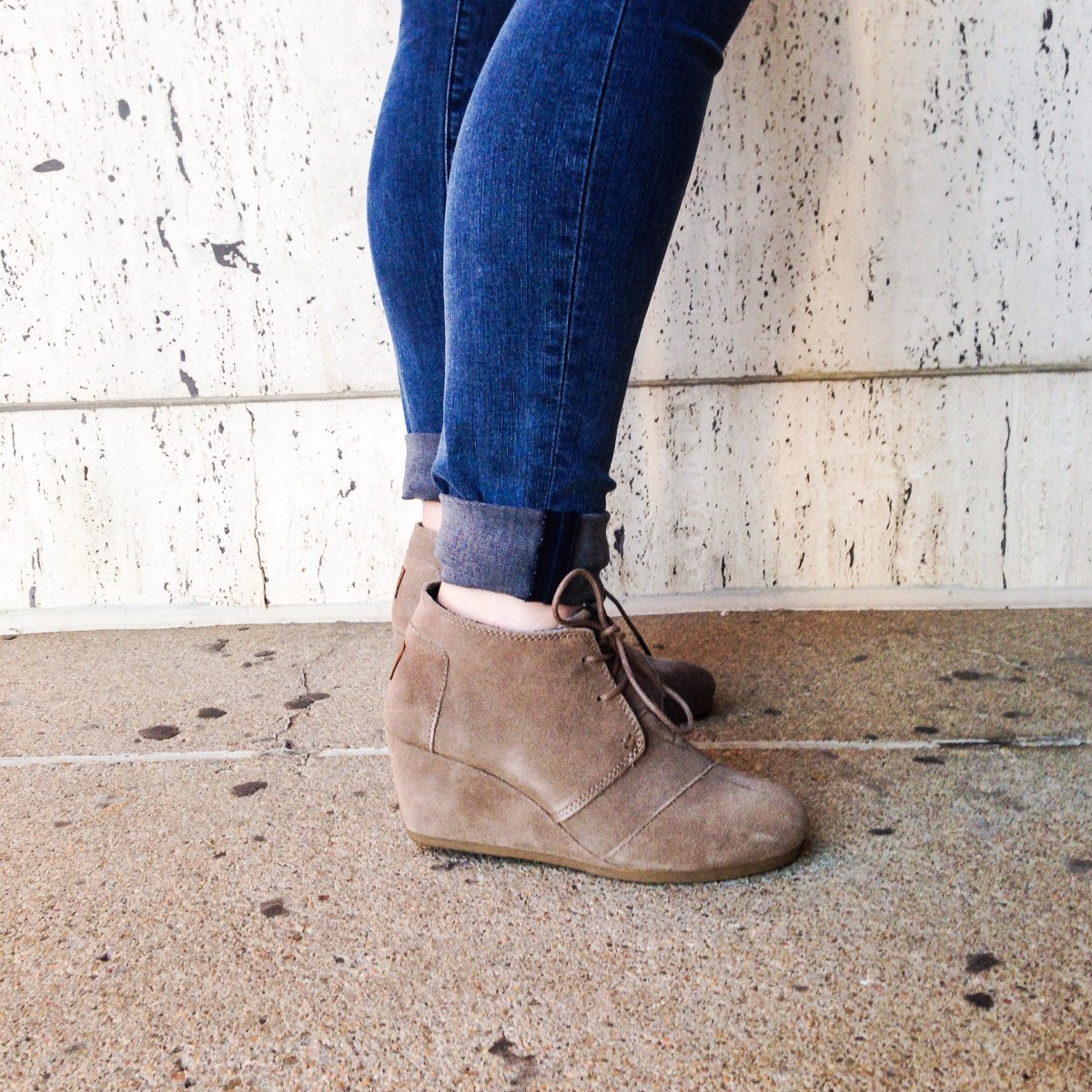 I'm also loving my new Toms wedges. They're so ridiculously cute and so comfy. I literally forgot I was in wedges when I was wearing them. I also love how this color goes with almost anything!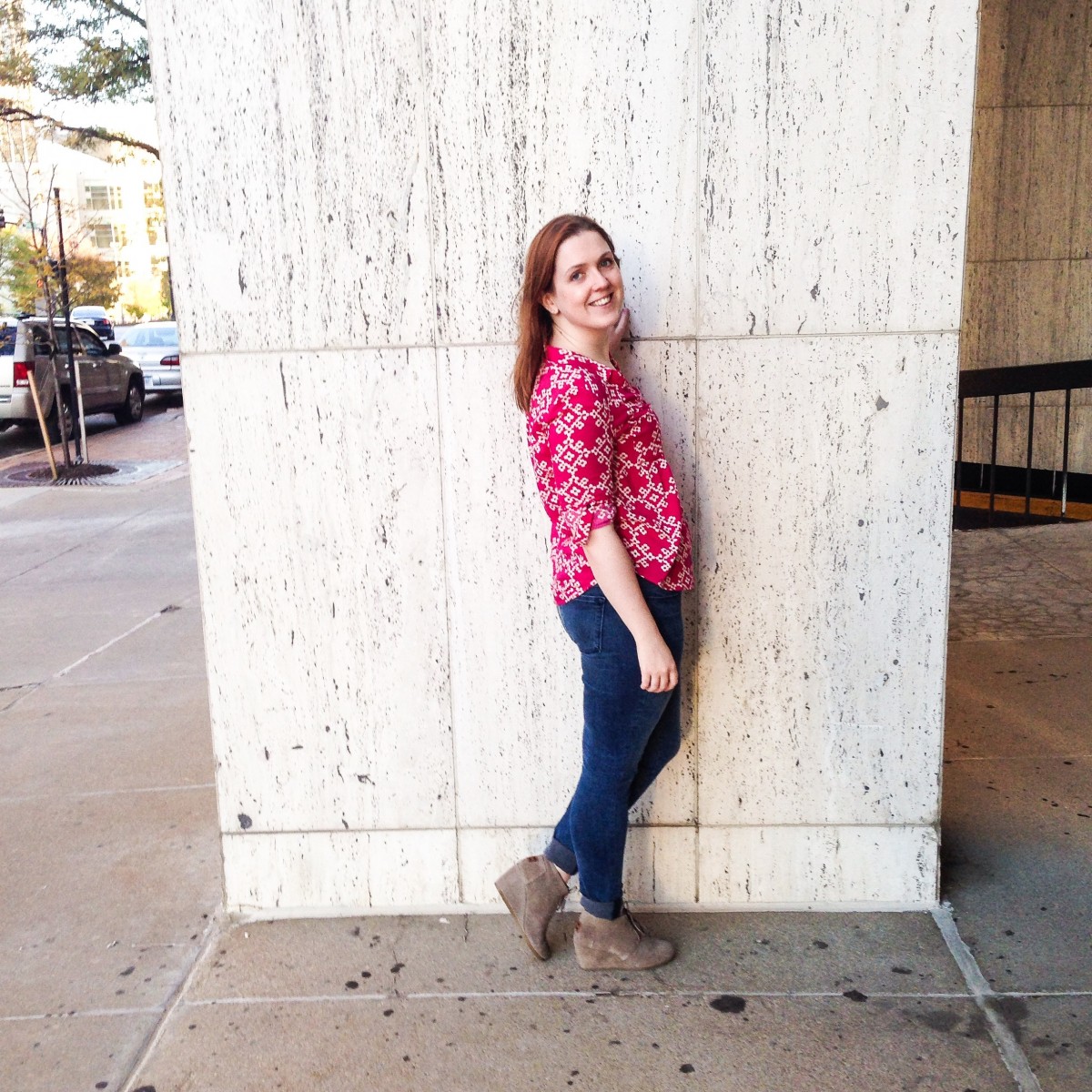 Questions of the Day: Are you a Toms fan? Do you feel comfortable wearing accessories? Share links to some of your favorites please! I need to build up an accessories collection. 😀
*This post contains affiliate links.