Disclaimer: I received free Stonyfield products and a stipend to purchase ingredients for this recipe. All thoughts and opinions are my own.
You guys.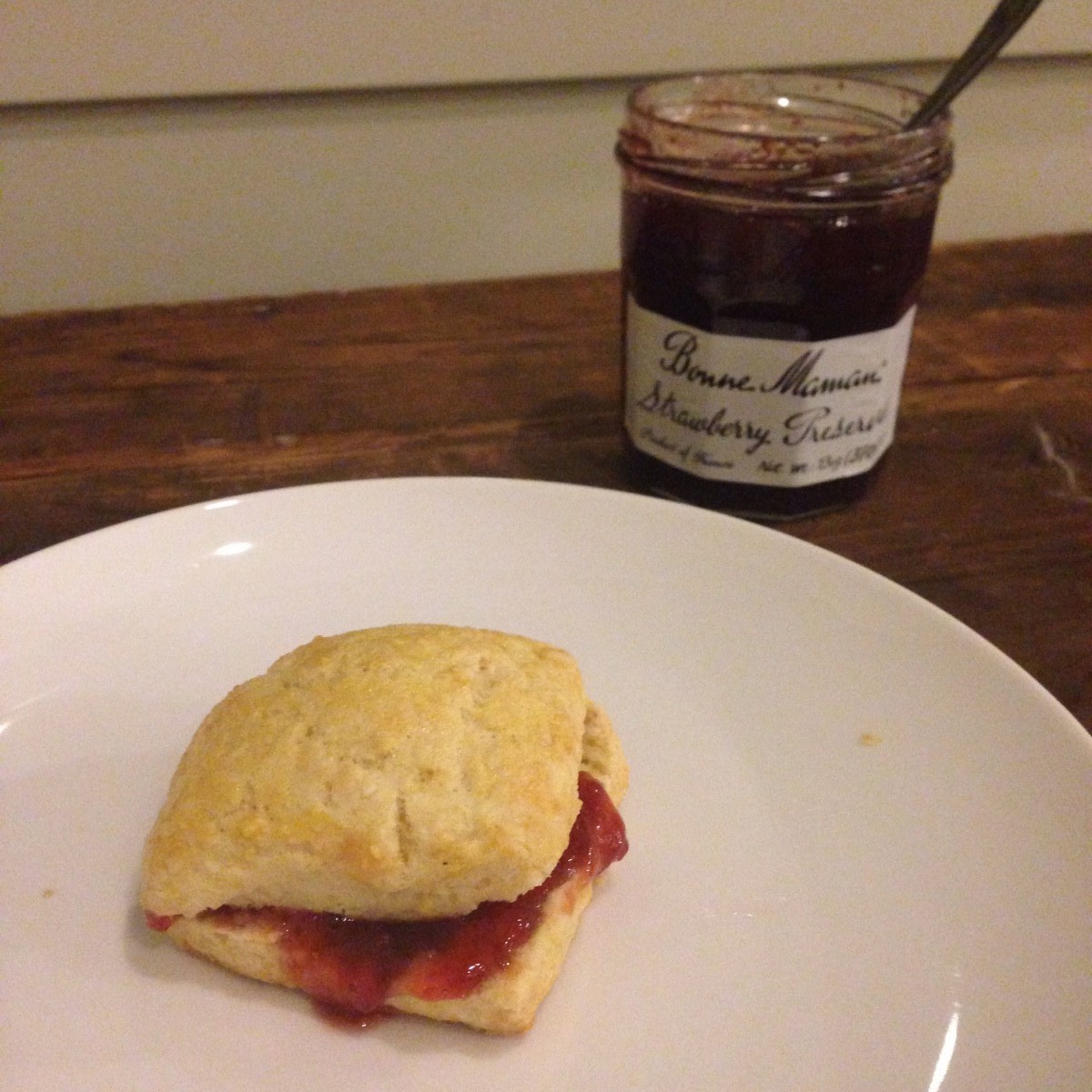 These biscuits.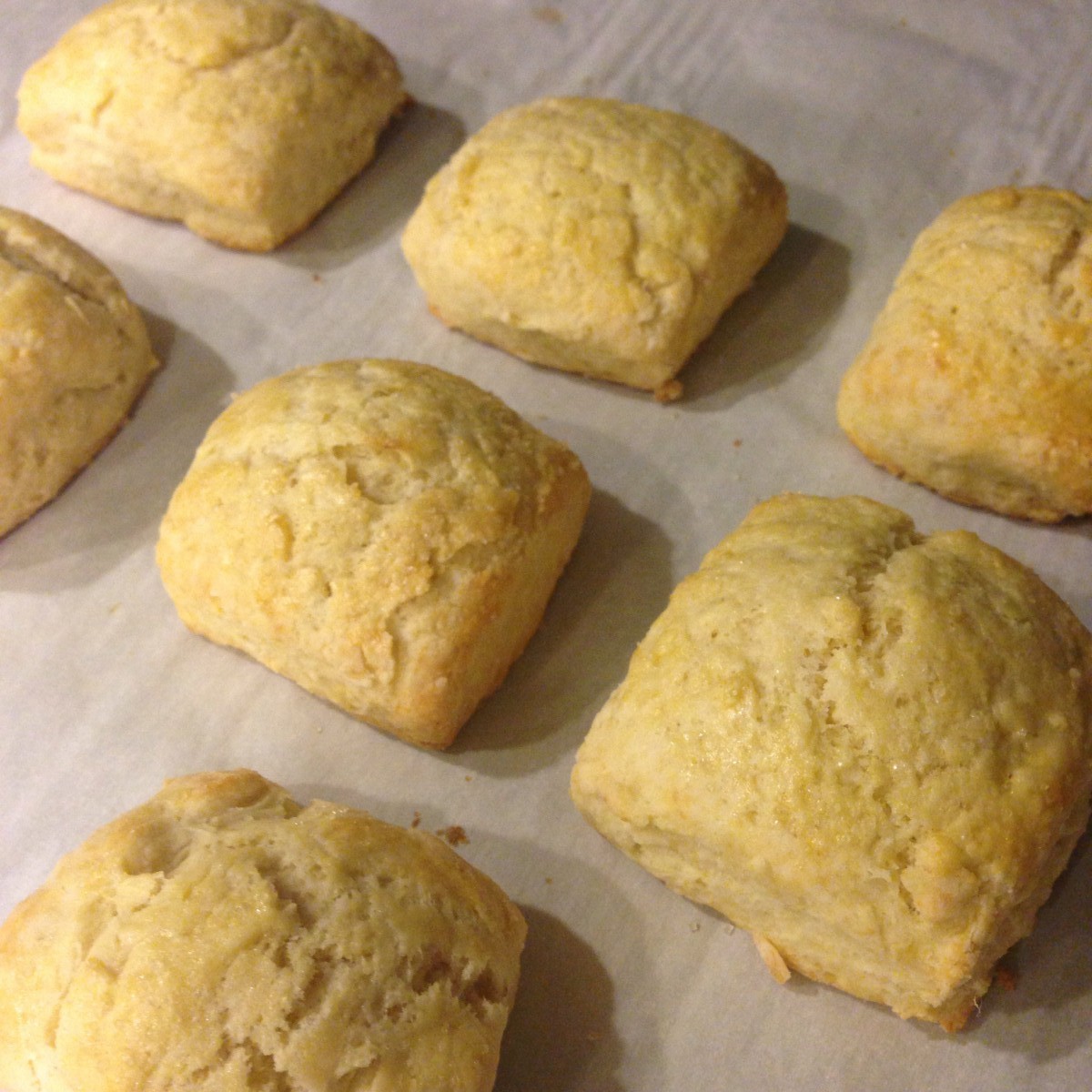 Is your mouth watering yet?
I have been craving biscuits for so long. Warm carbs are basically my happy place. So when I received a box of Petite Creme and Bonne Maman jam in the mail, I knew it was biscuit time. Petite Creme is a new addition to the Stonyfield line that I'm actually liking even more than Greek yogurt. It is super creamy, comes in a variety of flavors, is organic, has way less sugar, a little bit of fat (this helps keep me fuller longer), and a lot of protein.
Petite Creme Biscuits with Jam
Makes 18 biscuits
Ingredients
3 cups flour
1 tablespoon granulated sugar
2 1/2 teaspoons baking powder
1/2 teaspoon baking soda
1/2 teaspoon salt
3/4 cup cold unsalted butter, cut into pieces
1 5.3 oz container of Petite Creme (I used the vanilla flavor.)
1 large egg, beaten
4 tablespoons cold water
1 large egg, beaten, for brushing on biscuits
Sugar, for garnish
Directions
Preheat oven to 400 degrees. Line two large baking sheets with parchment paper.
 In one bowl, sift together flour, sugar, baking powder, baking soda, and salt. Using your fingers, add in the butter. Work the dough until mixture resembles a coarse meal.
 In another bowl, whisk together Petite Creme, egg, and water. Add liquid ingredients to flour mixture, stirring until dough barely comes together. Make sure not to over-stir! Transfer the mixture to a floured countertop and knead until the dough comes together. Don't overwork the dough.
 Roll out the dough into a 1-inch thick circle using a rolling pin. Cut into 2×2-inch squares. Combine dough scraps and roll out again to make remaining biscuits.
 Place biscuits on prepared baking sheets, brush with the egg wash, and sprinkle with sugar. Bake for 12-15 minutes. Serve warm with your favorite Bonne Maman jam!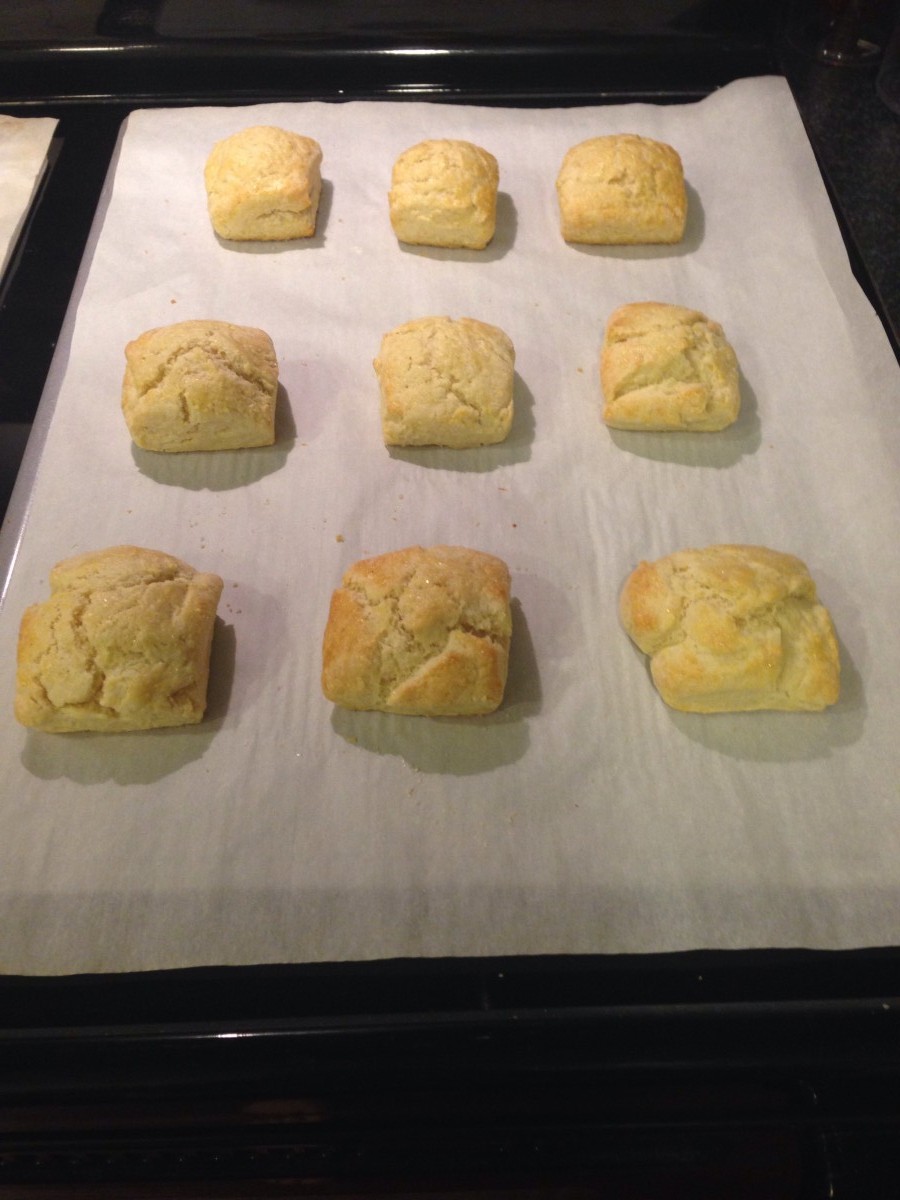 The smell that fills your place as the biscuits bake is the best smell ever.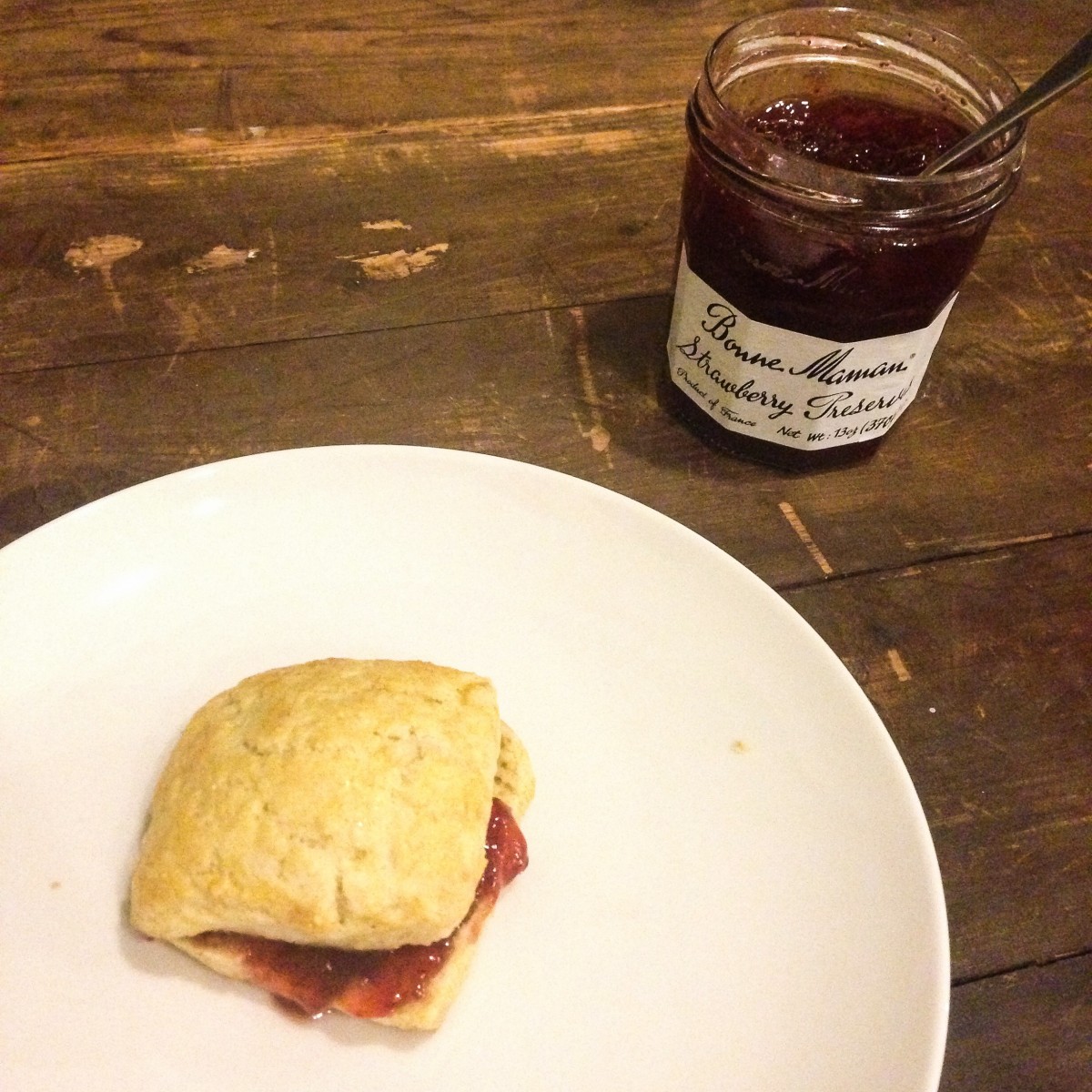 I loved how simple these were to make and how absolutely delicious they turned out to be.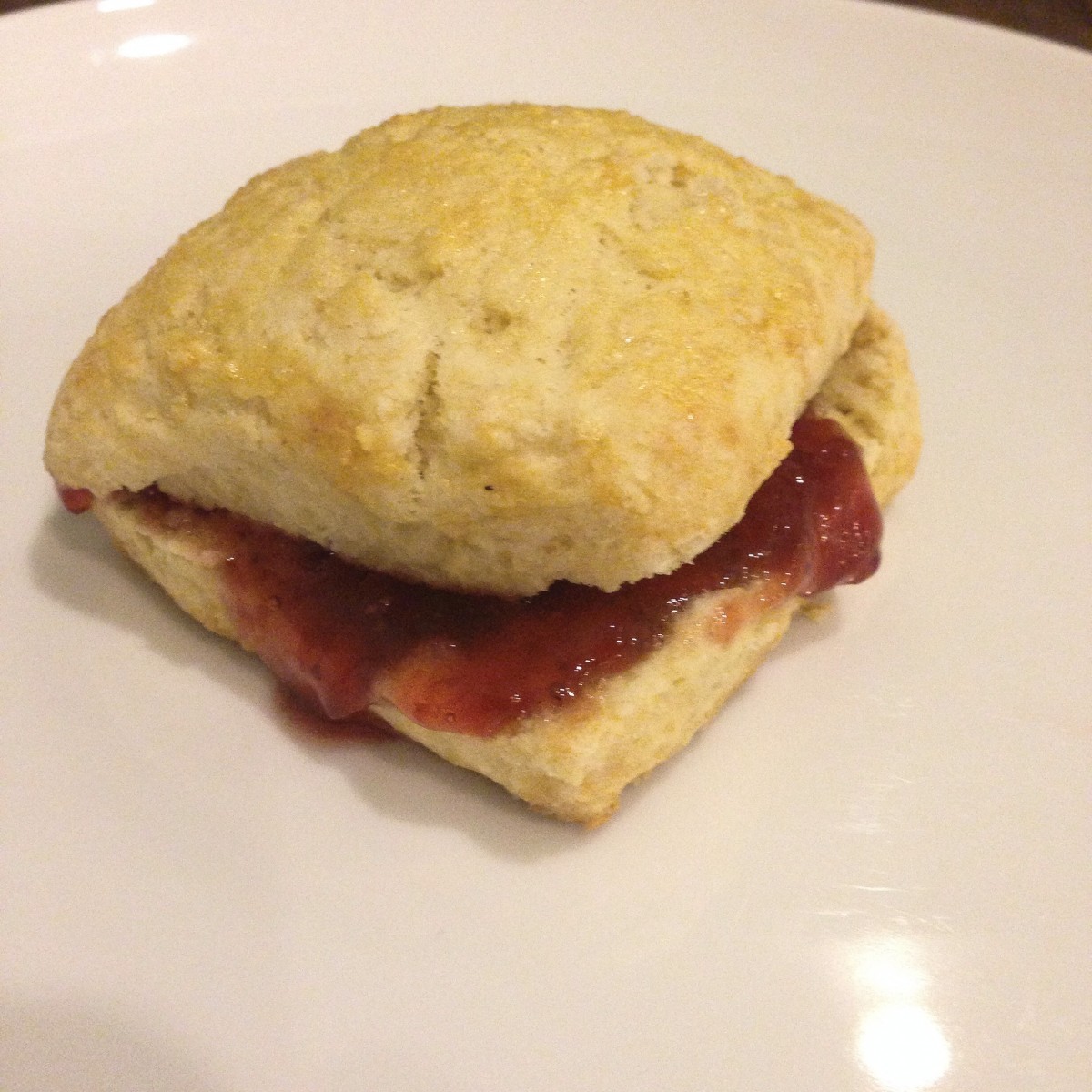 The jam is the perfect compliment to the biscuit. Pair it with a cup of coffee and you have my favorite breakfast as of late. 😀
Questions of the Day: Do you like biscuits? What's your favorite flavor of jam? Have you tried Stonyfield Petite Creme yet?