I ate some amazing food while I was at the NOW Foods event last week. The company was kind enough to share their recipes with us and I thought sharing my favorites with you would make for a fun blog post. I hope you enjoy them as much as I did!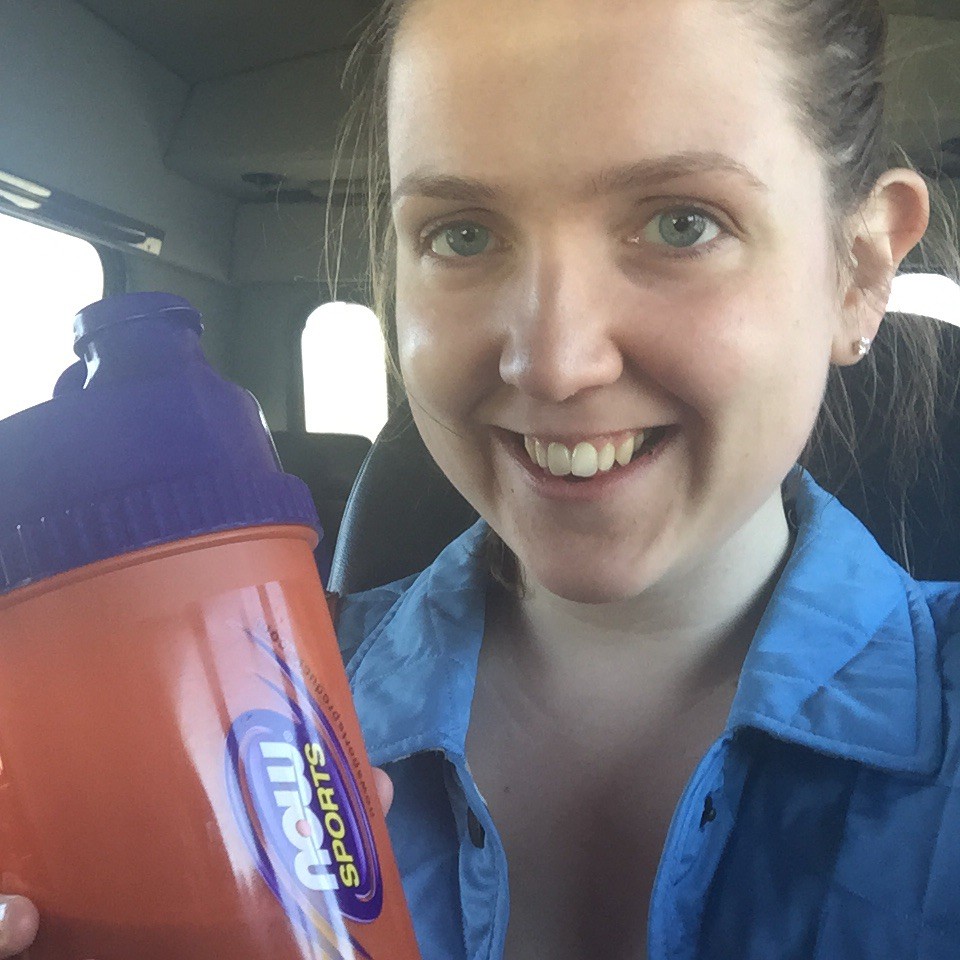 Cinnamon Chocolate Protein Shake <— I'm so in love with this protein shake!! It tastes like a chocolate cookie.
(Serves 2)
Ingredients:
1 1⁄2 cups lactose free milk (I plan on making this with regular milk. I'll let you know if it tastes different!)
1⁄4 cup NOW Sports Plant Protein Complex

2 tsp. NOW Organic Cocoa Powder
1 tsp. NOW Real Food Organic Turbinado sugar
1 drop BetterStevia Cinnamon Vanilla Liquid
Directions:
1. Place all ingredients in protein shaker and shake well for 30 seconds, until consistency is uniform.
2. Serve chilled and enjoy before a workout for extra energy or after for swifter recovery.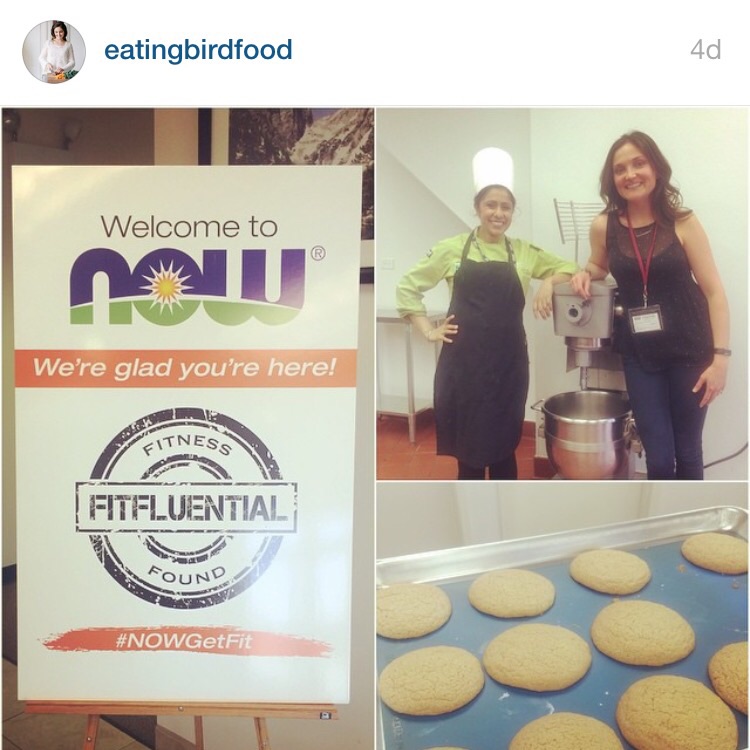 (Photo via Eating Bird Food)
Directions:
1. Preheat oven to 350F (325F convection).
2. In a large bowl cream coconut oil with turbinado sugar until the mixture is light and fluffy.
3. Whisk in eggs until mixture has a uniform consistency throughout.
4. In a separate bowl, sift white rice flour, cream of tartar, cinnamon, baking soda, and salt.
5. Add flour mixture into coconut oil mixture and combine until dough is formed.
6. Roll dough into 1 inch balls and place on cookie sheet, 2 inches apart.
7. Bake for 10 to12 minutes.
8. Cool for 5 minutes and enjoy!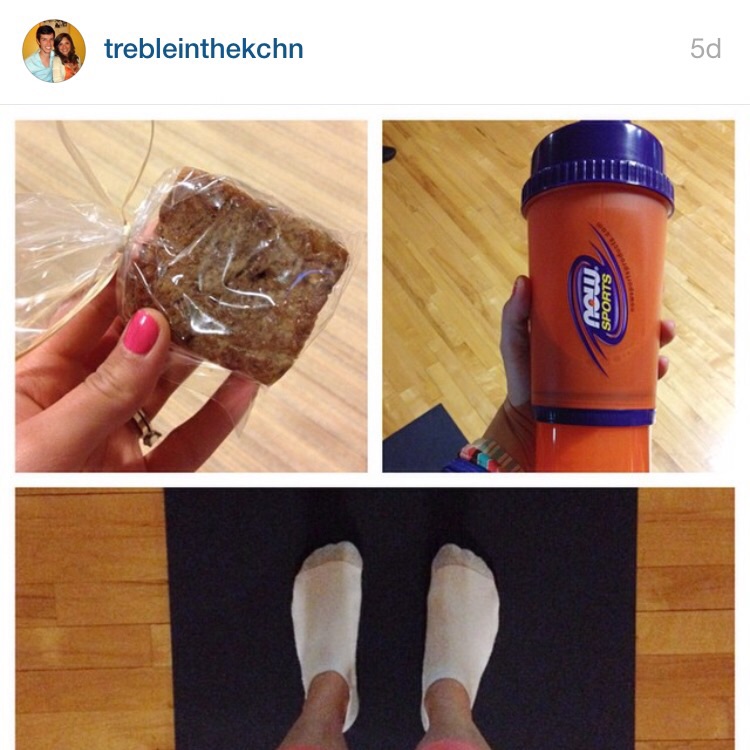 (Photo via Treble in the Kitchen)
Directions:
1. Preheat oven to 350F (325F convection). Line quarter sheet pan with parchment paper.
2. In large bowl, combine flax meal, chia meal, brown rice protein, and tropical fruit dices.
3. Pour tea over mixture, stir well and set aside.
4. In a separate bowl, combine oats, macadamia nuts, hemp seed hearts, coconut sugar, flour, nutmeg, and salt.
5. In another bowl, mash the banana. Stir in canola oil, maple syrup, and vanilla extract.
6. Add banana mixture to flax/chia mixture.
7. Once all wet ingredients are well mixed, fold into dry ingredients until fully incorporated.
8. Spread mixture onto sheet pan so that the granola bars are 1⁄2 inch tall.
9. Place in oven for 25 minutes.
10. Allow granola to cool for 30 minutes or until it has firmed but it still soft to the touch.
11. To remove from the pan, run a sharp knife along the edges to make sure granola has loosened. Over a clean table or cutting board, flip sheet pan upside down, and tap to release granola.
12. Cut into 4 inch bars and serve.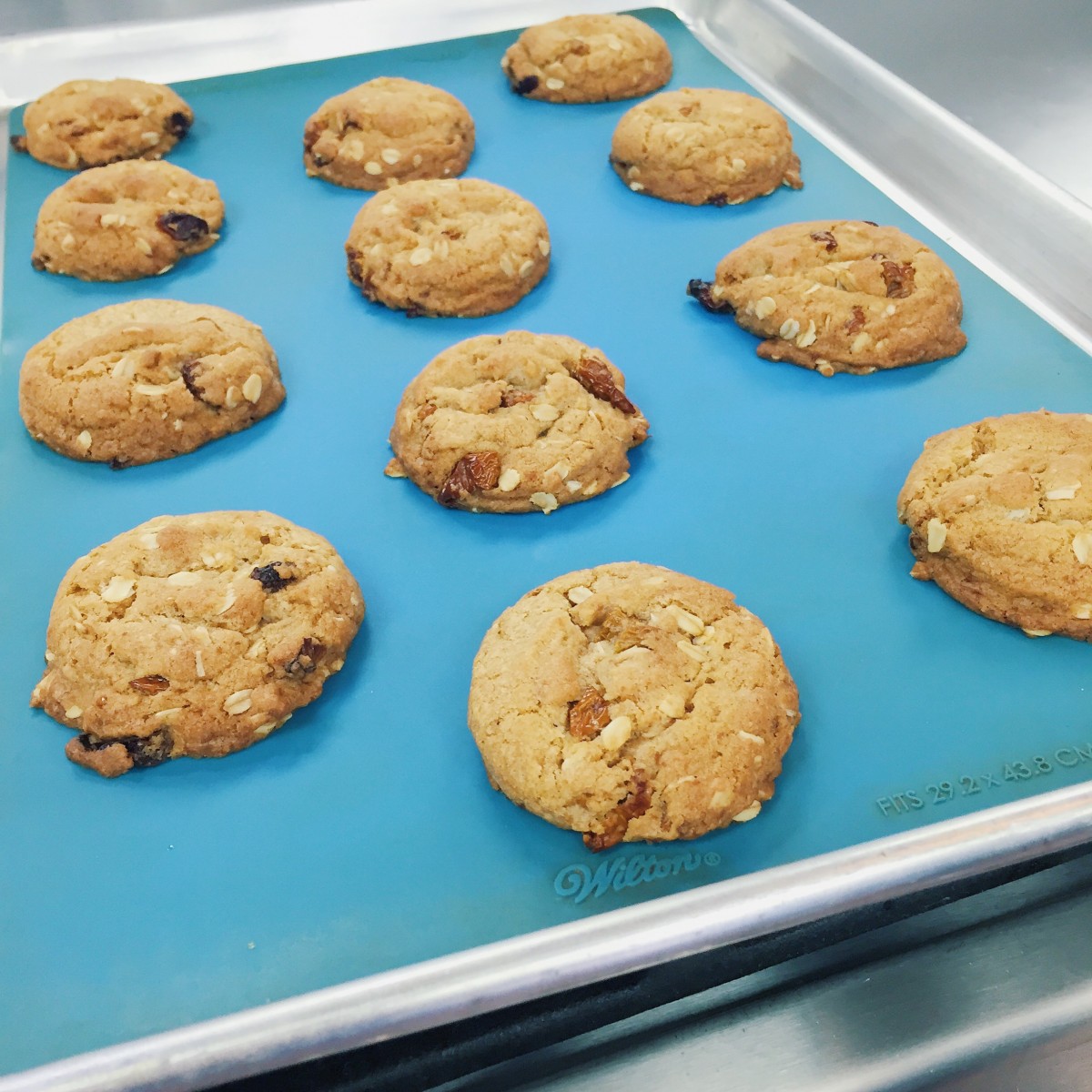 Directions:
1. Preheat oven to at 350F.
2. In a mixing bowl combine coconut oil, turbinado sugar, and brown sugar until the mixture is fluffy.
3. Add 2 large eggs and vanilla extract and mix until you have an even consistency.
4. Fold in all dry ingredients, including Goldenberries and Oats until you have a homogenous mixture.
5. Place in freezer for a minimum of 30 minutes.
6. Form 1⁄2 inch balls on a cookie sheet lined with parchment paper.
7. Bake 10-15 minutes.
8. Let the cookies cool for 10 minutes before serving.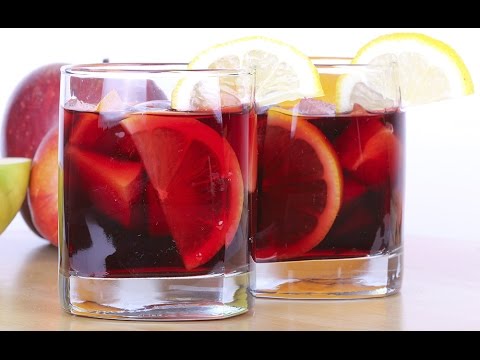 (Photo via NOW Foods)
Heavenly Hibiscus Sangria (Mocktail) <— Perfect for a hot summer day. I'm really trying to limit my alcohol as I work on getting in shape so this is perfect for me.
(Serves 10)
Ingredients:
3 cups boiling water
2 NOW Real Tea Heavenly Hibiscus tea bags
1 cinnamon stick
1 star anise pod
3 cups pomegranate juice
1 cup orange juice
5 drops BetterStevia Pomegranate Blueberry Liquid
1⁄4 cup NOW Organic Mangosteen Juice
6 strawberries, chopped
2 oranges, sliced into 10 rounds
2 limes, sliced into 10 rounds
4 cups carbonated water
Directions:
1. In a large saucepan with 3 cups of boiling water, steep Heavenly Hibiscus tea bags, cinnamon stick, and Star Anise for 5 minutes.
2. Strain the liquid and discard the tea bags, cinnamon stick, and star anise.
3. In a large pitcher, combine hibiscus liquid with pomegranate juice, orange juice, BetterStevia liquid, Mangosteen juice, and fruit, and store overnight in the refrigerator.
4. Prior to serving, stir in carbonated water and enjoy!
Questions of the Day: Are you a fan of sangria? Do you ever use protein powder? What's your favorite type of cookie?