Even though 2015 doesn't end for a few more days, I've been giving a lot of thought to what I hope to do and accomplish in 2016. One of the biggest things on my list is making time to read more. Growing up I was a total bookworm. I loved getting lost in books and being transported to the worlds described in their pages. With 2016 on the horizon, I've filled up my iPad with books, and am working on making a conscious effort to turn off the TV at night and spend some time reading.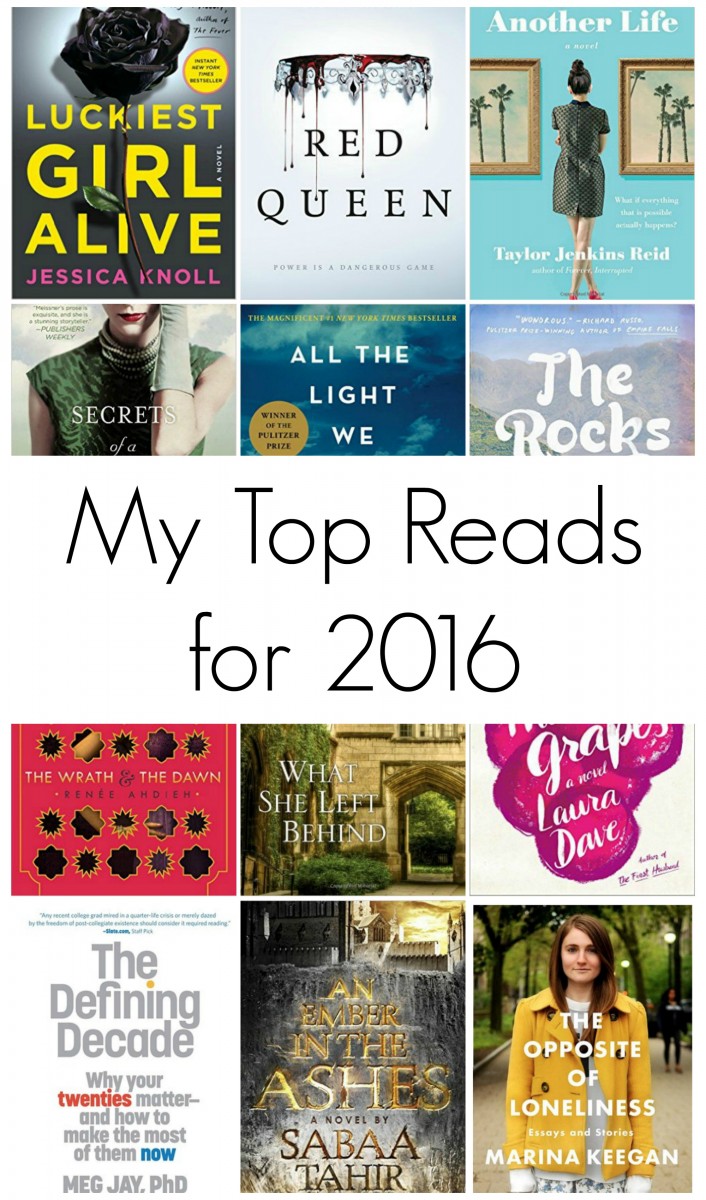 I'm not looking for deep philosophical works to enrich my mind. I'm looking for books to read for fun at the end of a long day. And there are so many good ones out there! I fell down the rabbit hole researching what books to add to my reading list. Here are my top reads for 2016. If you're looking for some new books to read I hope you enjoy this list. I link to the Amazon book descriptions of all of the books I mention so you can read more about them and see if they're something you'd be interested in reading.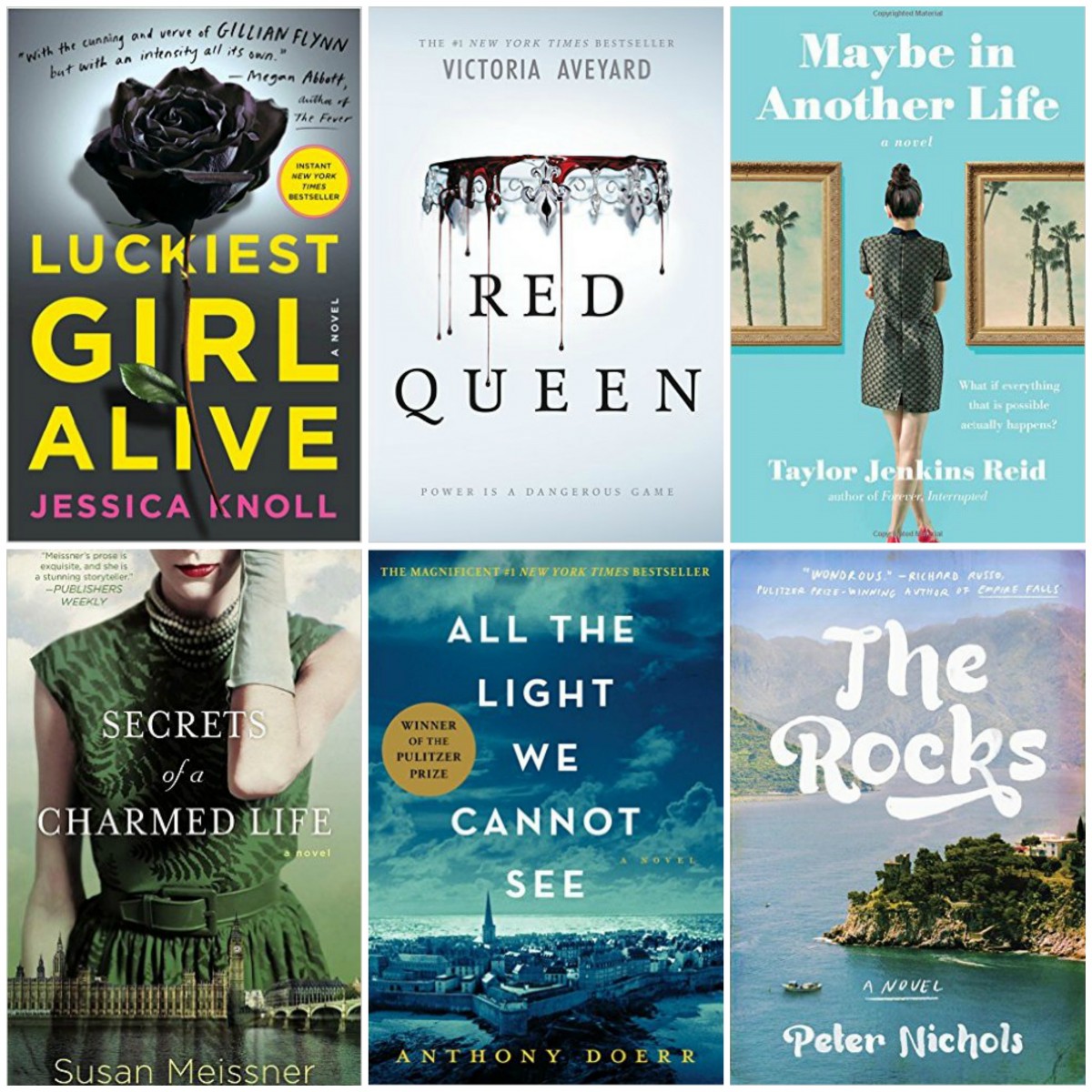 Luckiest Girl Alive | Red Queen | Maybe in Another Life
Secrets of a Charmed Life | All The Light We Cannot See | The Rocks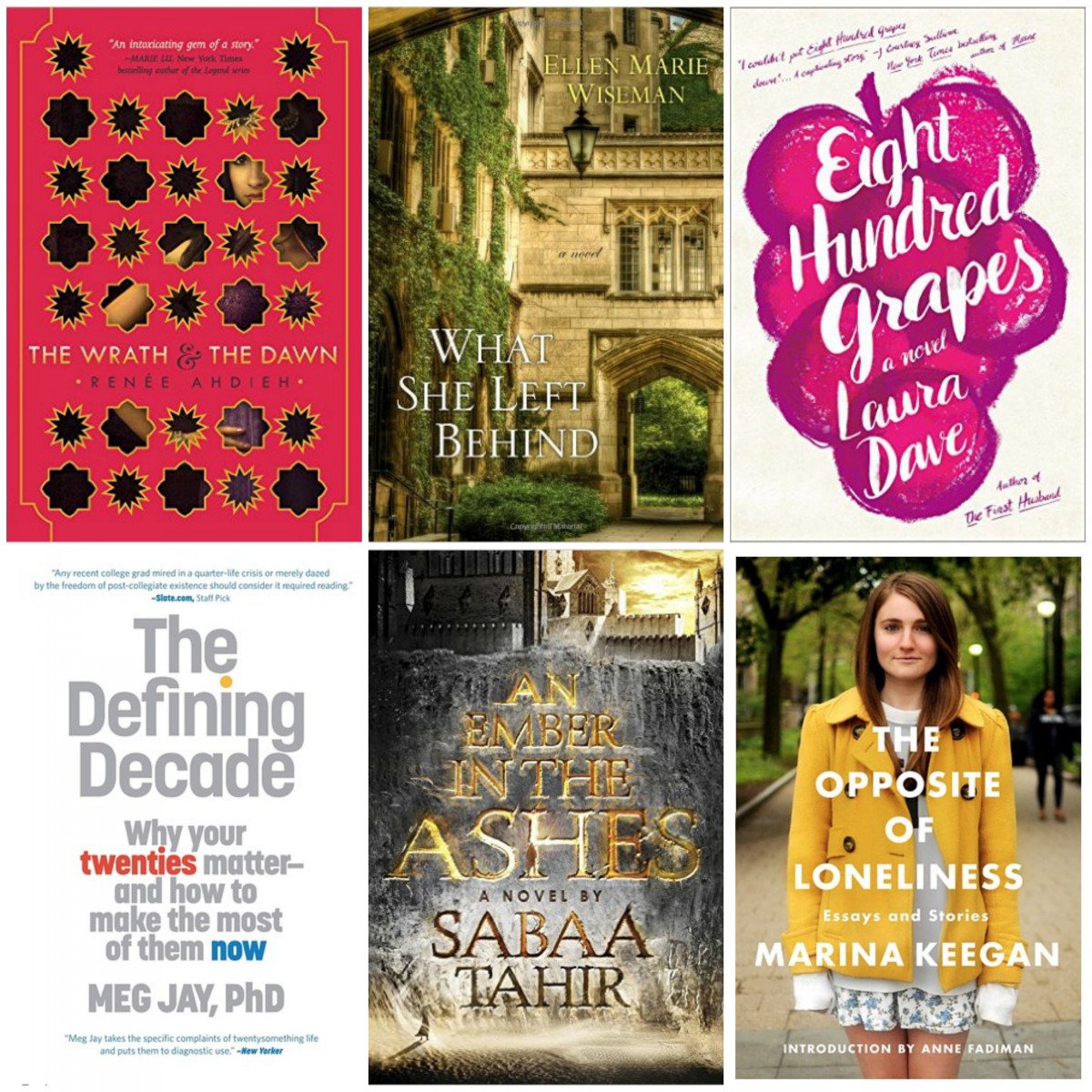 The Wrath & The Dawn | What She Left Behind | Eight Hundred Grapes
The Defining Decade | An Ember In The Ashes | The Opposite Of Loneliness
Questions of the Day: What are you hoping to do more of in 2016? Are you a fan of reading? What kind of books do you like to read?