I'm definitely a handbag girl. While some girls long for new shoes I'm all about the bags.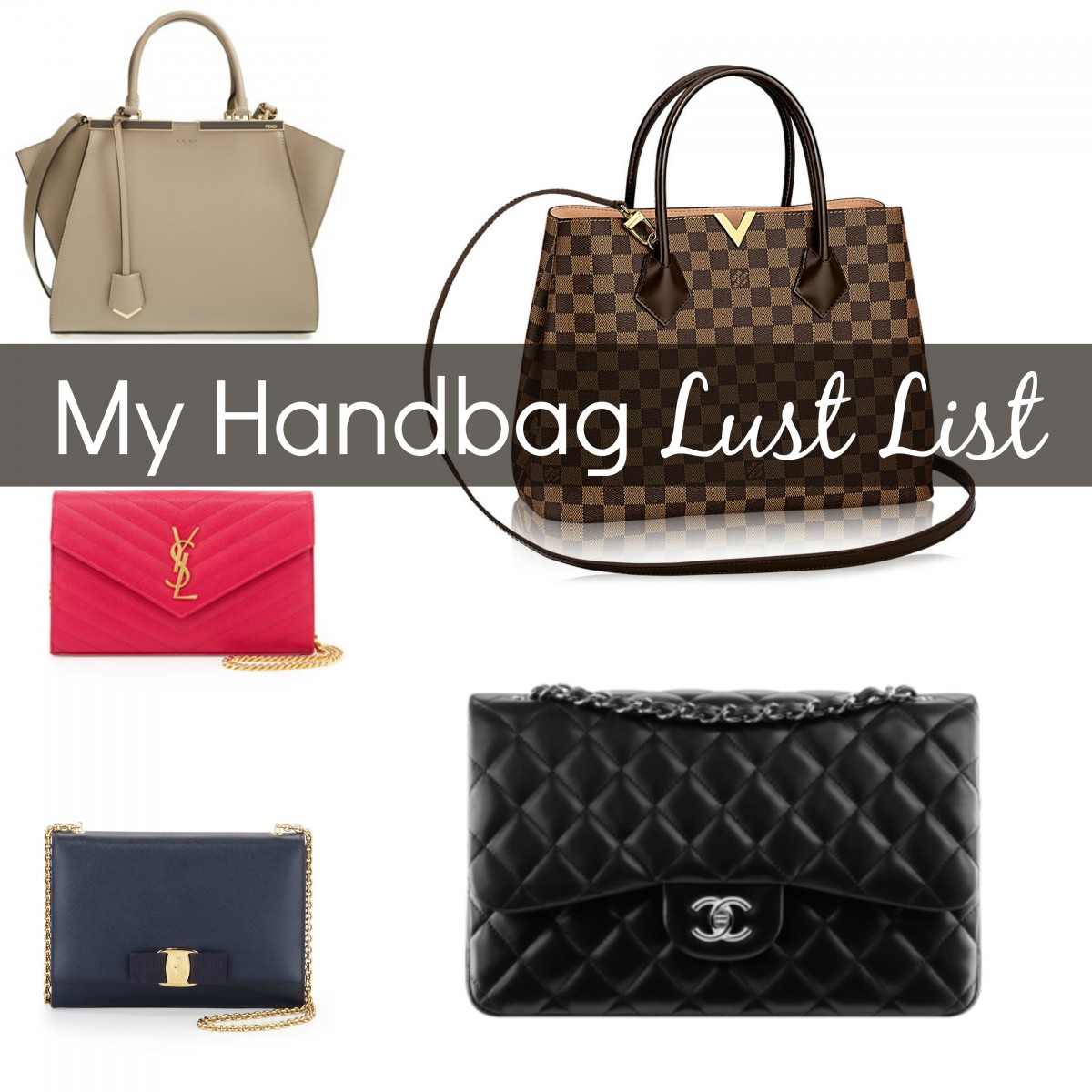 I always have a running list of my dream bags. Here's my current favorites: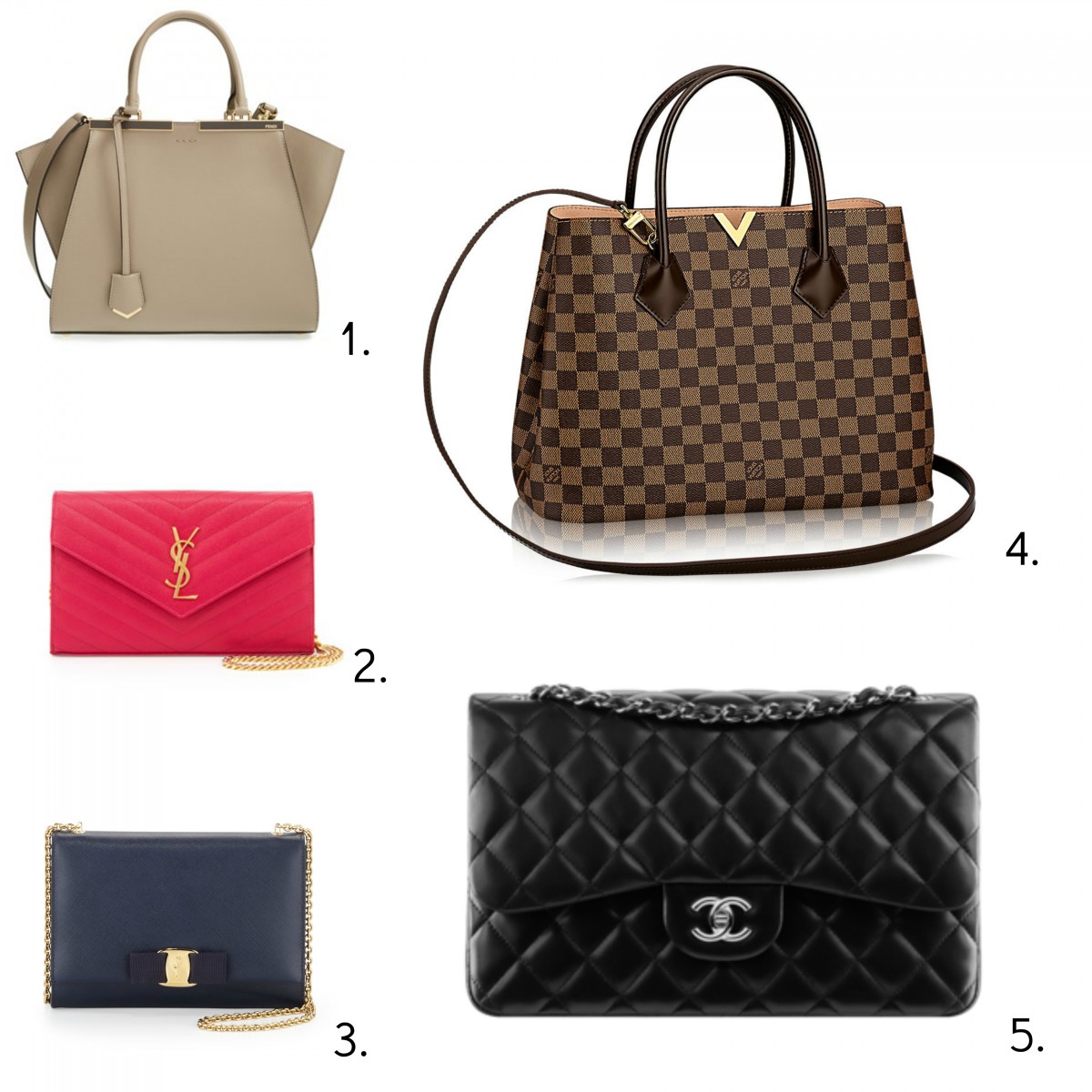 1 | 2 | 3 | 4 | 5
My taste in handbags is higher than my budget, which means these will be staying on my wishlist for a very long time. But sometimes a really great sale, or a used purse listing will come up, and it's nice to know which bags to keep my eye on. 😉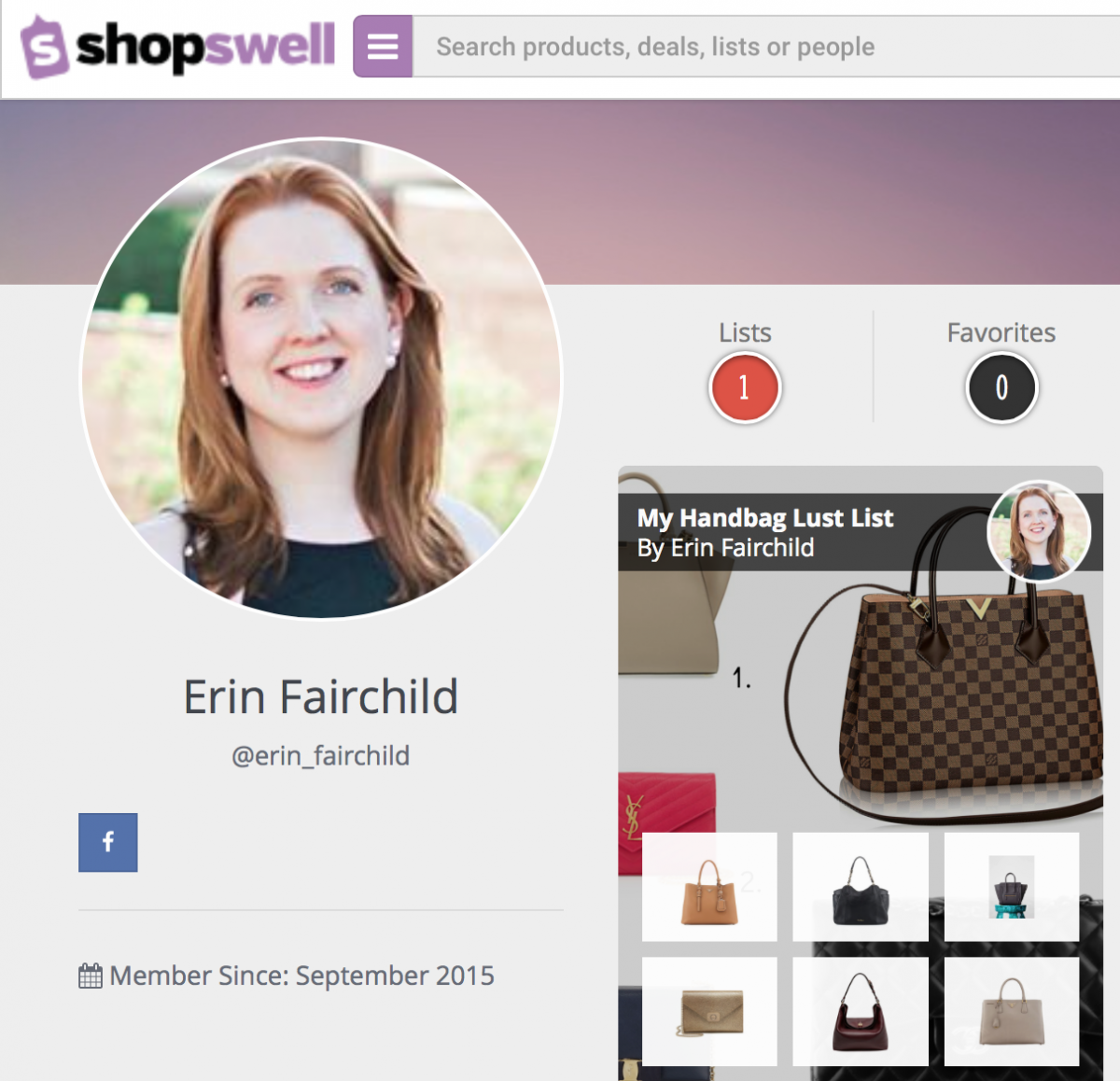 I recently learned about Shopswell, the site that is commonly referred to as the Pinterest for shopping. You're able to curate collections, like I did here with My Handbag Lust List, to make the ultimate online shopping list.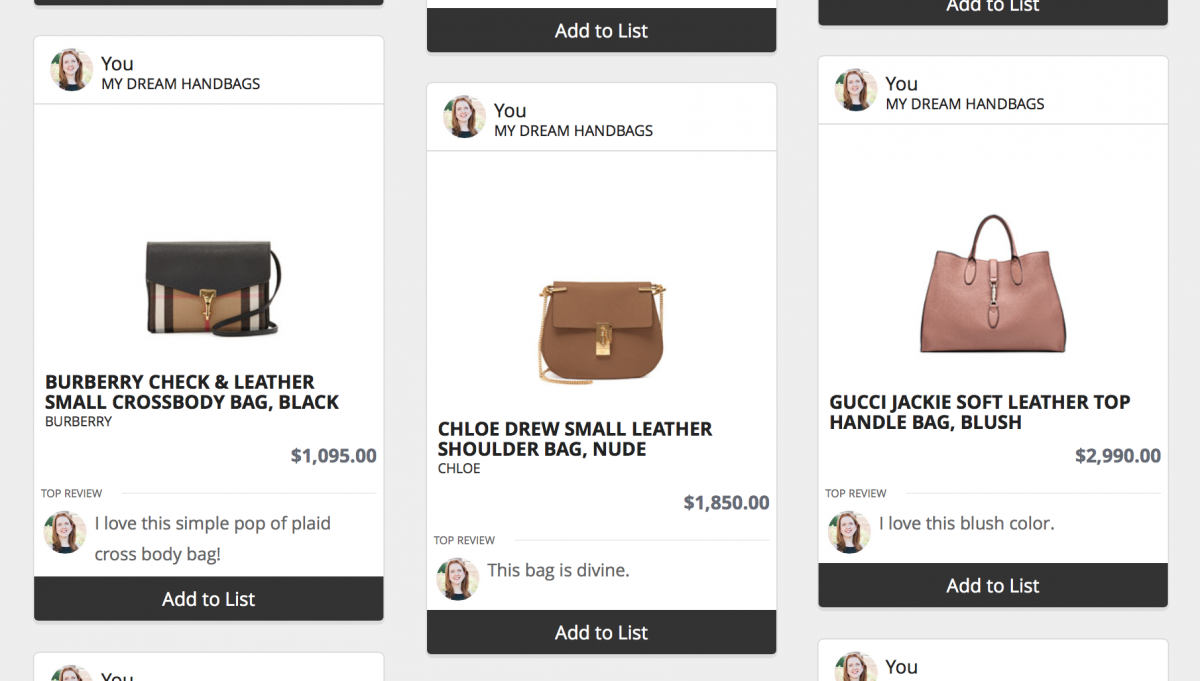 Any items for sale that you come across online you can add to your collection. I love this because I'm always finding new bags I love on various blogs and shopping sites. It's a great way to plan for a vacation, a big event you're going to, the new season, or just an ultimate list of your dream handbags. 😉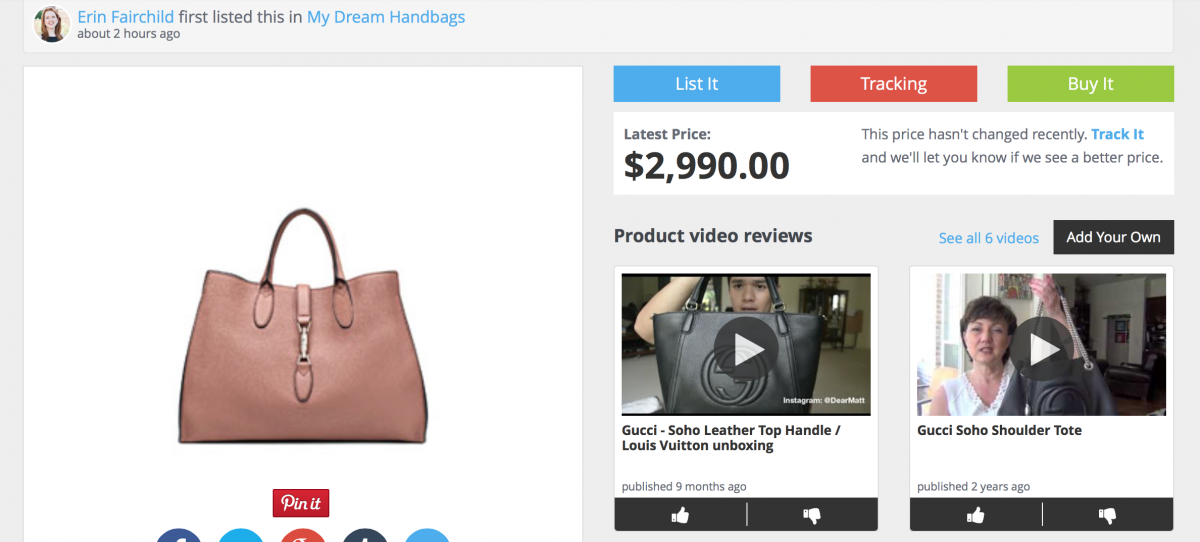 Shopswell tracks the price, and compiles relevant videos and reviews from around the web for each item in your collection. I love to browse stores when they release new lines, but usually don't buy things until items go on super sale. I make mental notes to visit back to track the price of items but often times forget until the item is sold out. I love that Shopswell does the work and keeps tabs on items I like for me. Shopswell is totally free to use and even gives away money each month to its most active users. I love the idea of getting paid to window shop!
Questions of the Day: Are you a big list maker? Do you see a site like Shopswell being useful for you? Which handbags of the ones I've listed are your favorite? Do you prefer shoes or handbags?
I was selected for this opportunity as a member of Clever Girls and the content and opinions expressed here are all my own.