I love Amazon. Browsing their fashion and beauty items is like a treasure hunt, you never know what amazing goodies you are going to find.
This past month was the month I got hair extensions, so a lot of my purchases have to do with my hair. I bought all the cute headbands and the best hair brush for detangling and mainting your extensions. (That multiple people recommended to me!) I am determined to keep my locks looking fresh. I also picked up a few fun tops to wear as we start to transition into fall weather. I'm not ready to say goodbye to summer but I am ready for some fall fashion.
The best part about these finds? They're all under $20! Happy bargain shopping!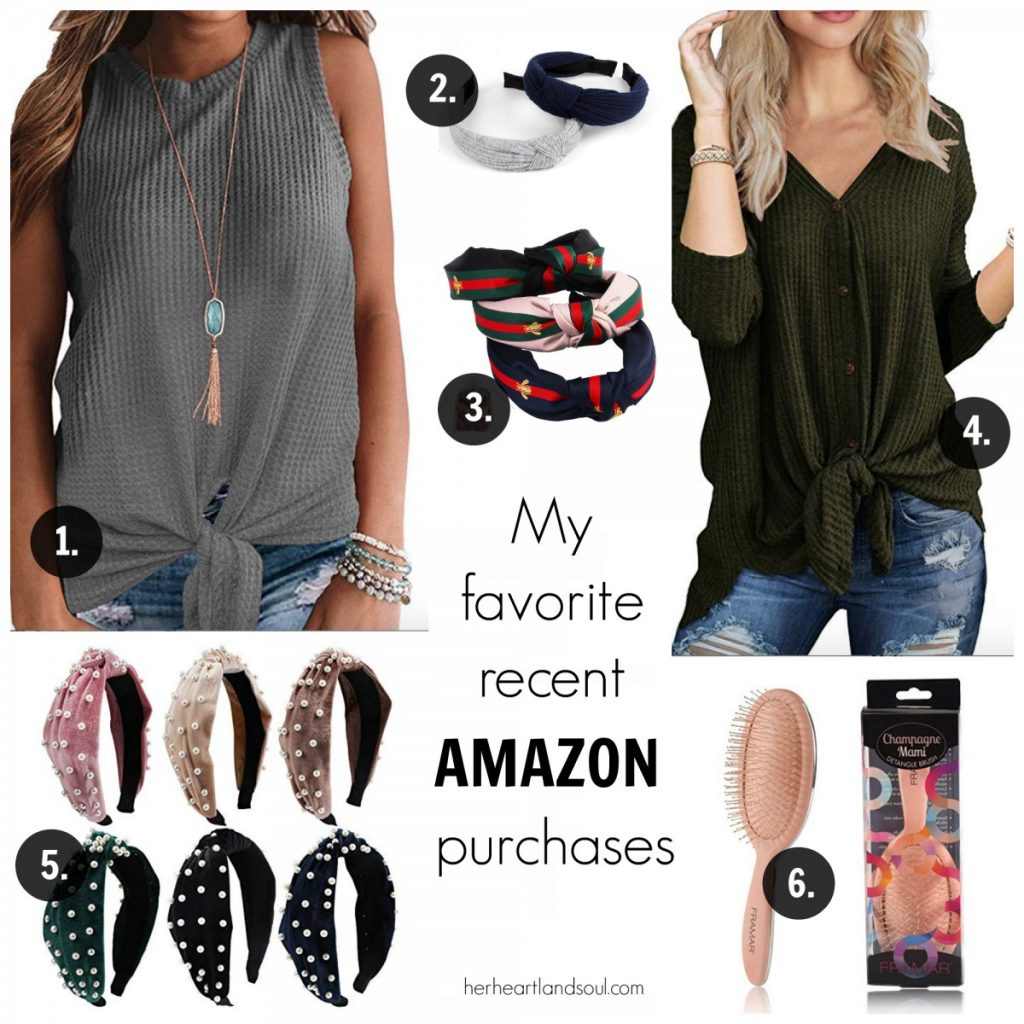 Questions of the Day: Are you a big Amazon shopper? What's a favorite find of yours lately?