This tutorial on how to make coffee oatmeal in a Keurig is quick, simple, and fun. Get your caffeine fix as you eat the most important meal of the day, and feel ready to tackle your day's to-do list.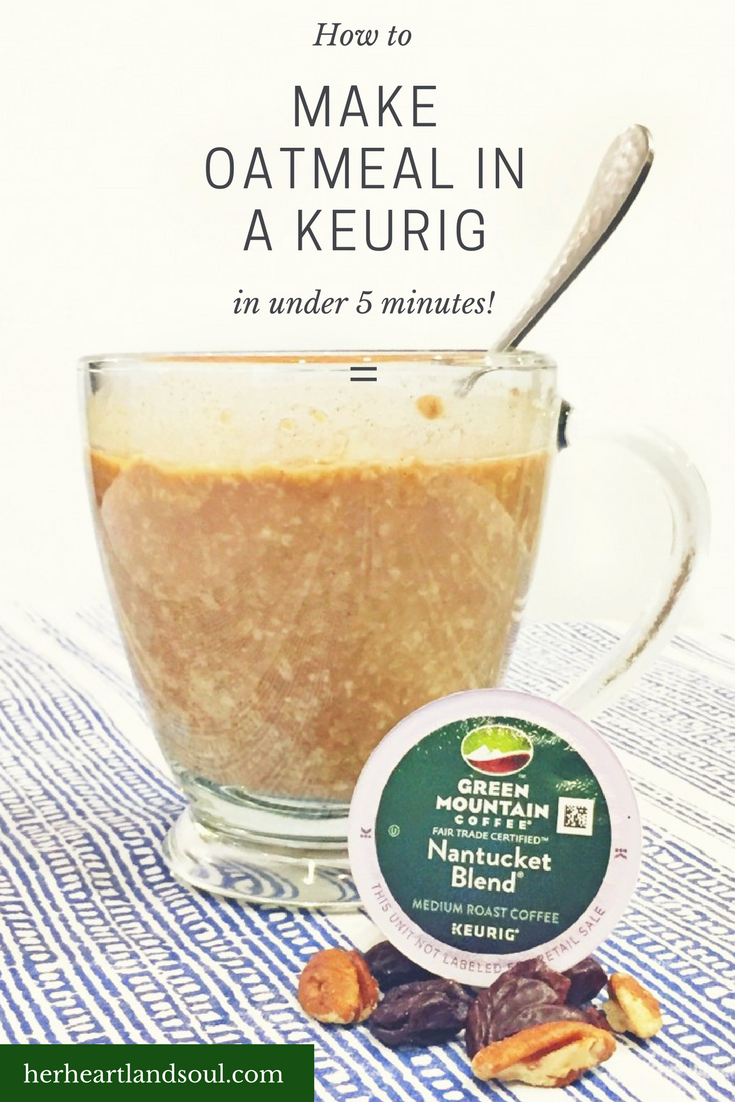 I love oatmeal. It's one of the healthiest breakfast foods and can be customized to your taste with a variety of toppings and flavors. While everyone likes to make oats with water or milk, I haven't heard of anyone brewing their oats with coffee from a Keurig. And let me tell you guys, it is delicious! It gives a nice, rich flavor and saves a ton of time. You're looking at under a minute to brew the Keurig, and then you've got breakfast and coffee ready to eat or pack up and take out the door with you.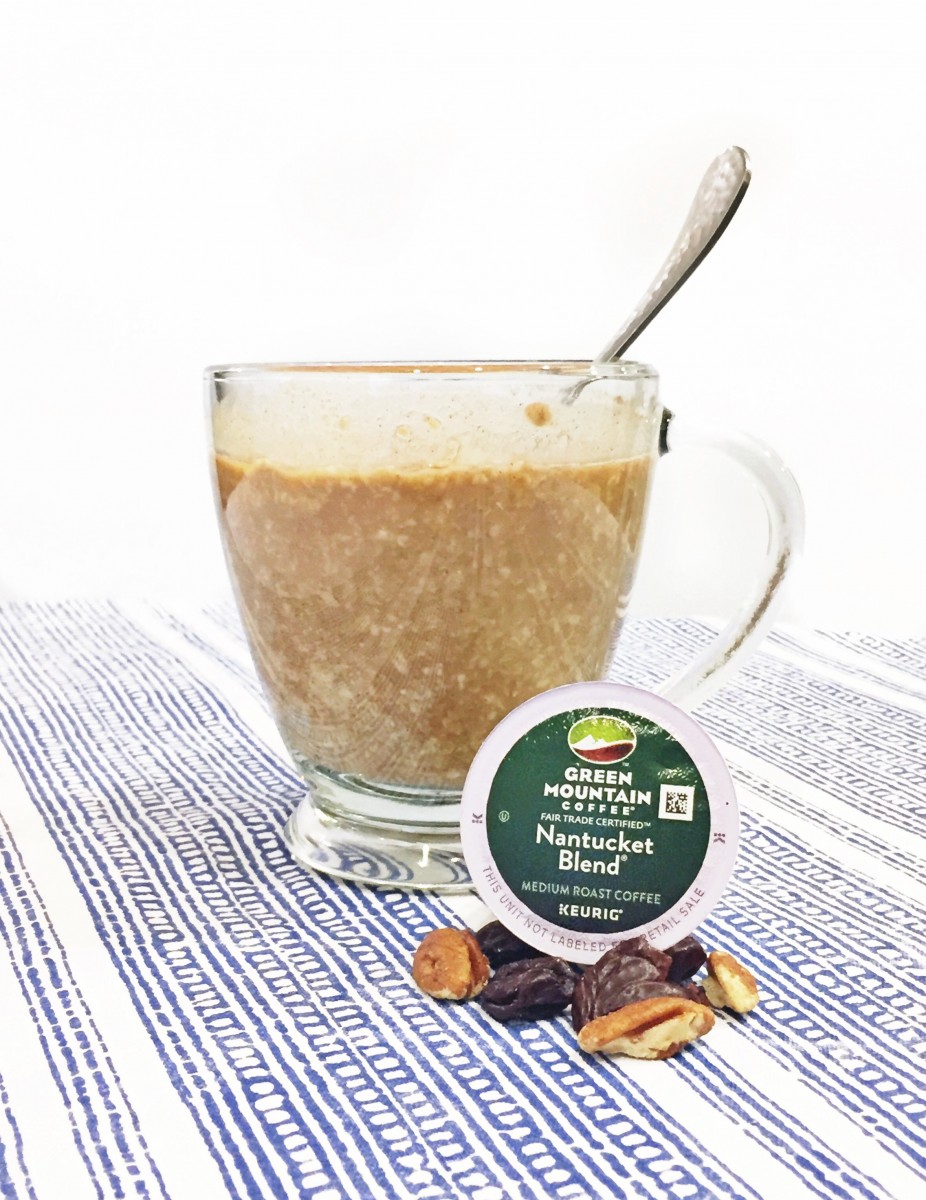 When Baker's asked me to create a breakfast hack recipe for busy mornings I knew I wanted it to be something that both saved time and still tasted delicious. I'm a breakfast girl through and through and will not skip breakfast no matter how busy I am in the morning. I wake up hungry and ready to eat. 😀
These oats taste as good as your favorite morning oatmeal recipe, with the bonus of having a jolt of caffeine to kickstart your day. Best of all, all of these ingredients are widely available and very affordably priced at your local Baker's!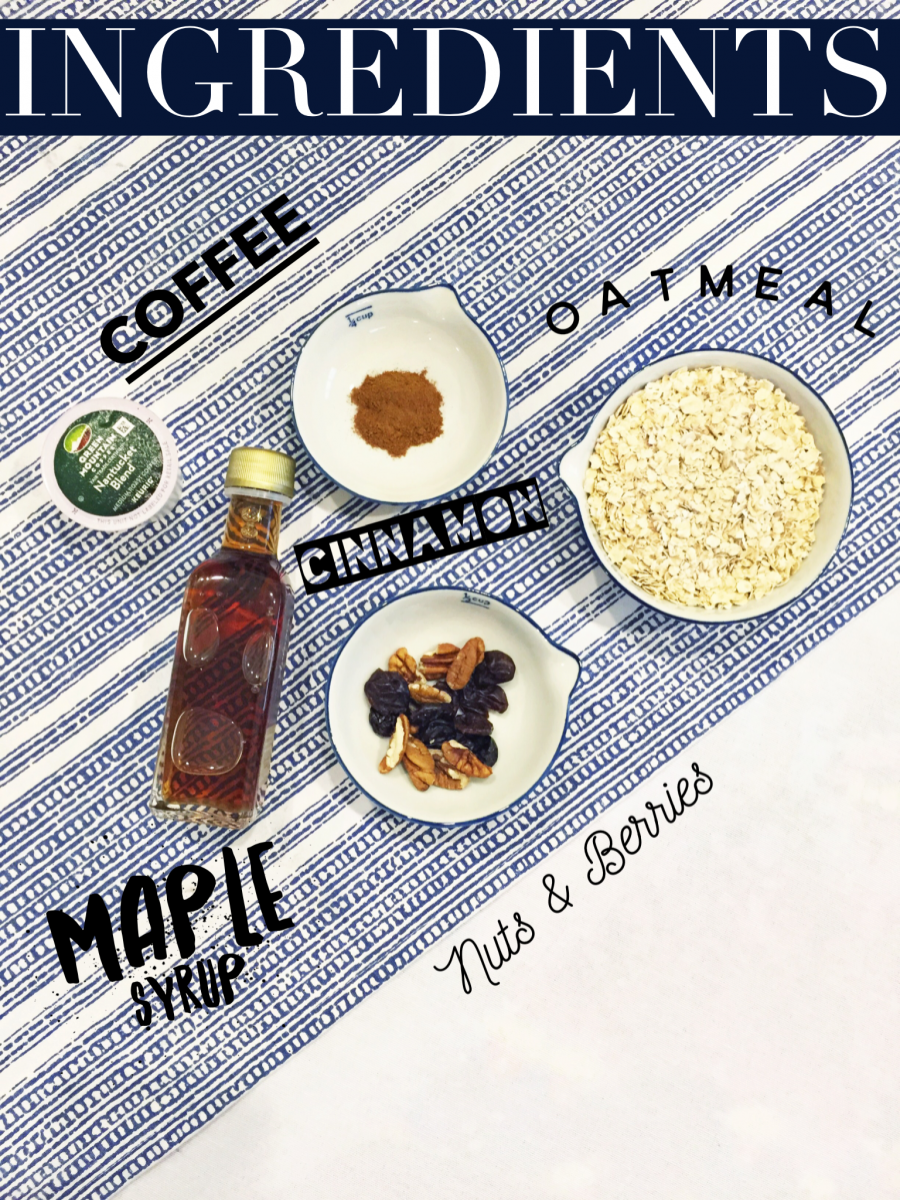 Coffee Oatmeal in a Keurig Recipe
Ingredients

1/2 Cup instant (1-minute) oats
1 Tbsp chopped pecans
1 Tbsp dried cherries
1/2 Tsp cinnamon
2 Tsp Maple syrup
1 K-Cup of your choice
Directions
Add all of the dry ingredients to a large (16 ounce or larger) mug.
Place under your Keurig brewer and insert the K-Cup, then brew on the "Medium" (8 ounce) serving size.
Stir the oatmeal and let stand for 3 minutes, or until thickened
Enjoy!
It's literally as easy as: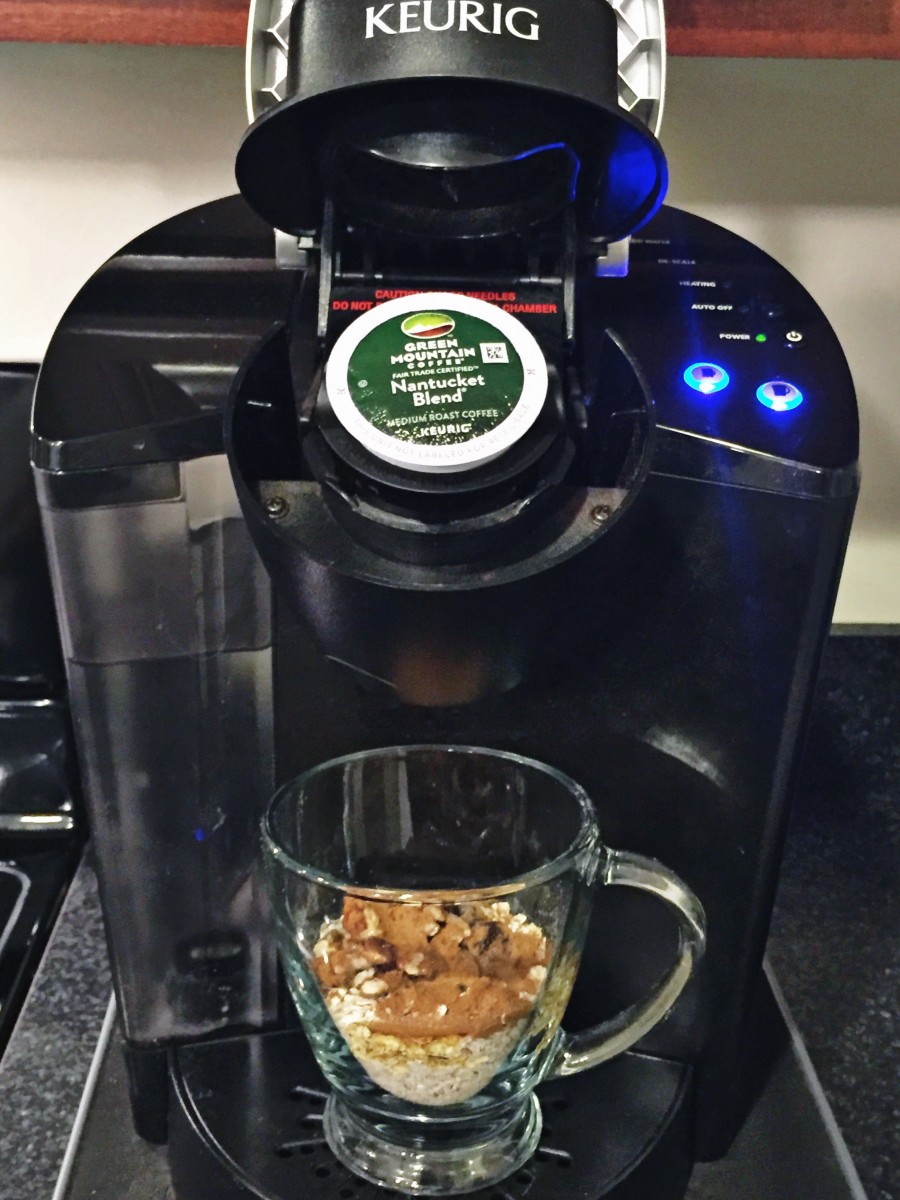 1. Filling a mug with all your oats and toppings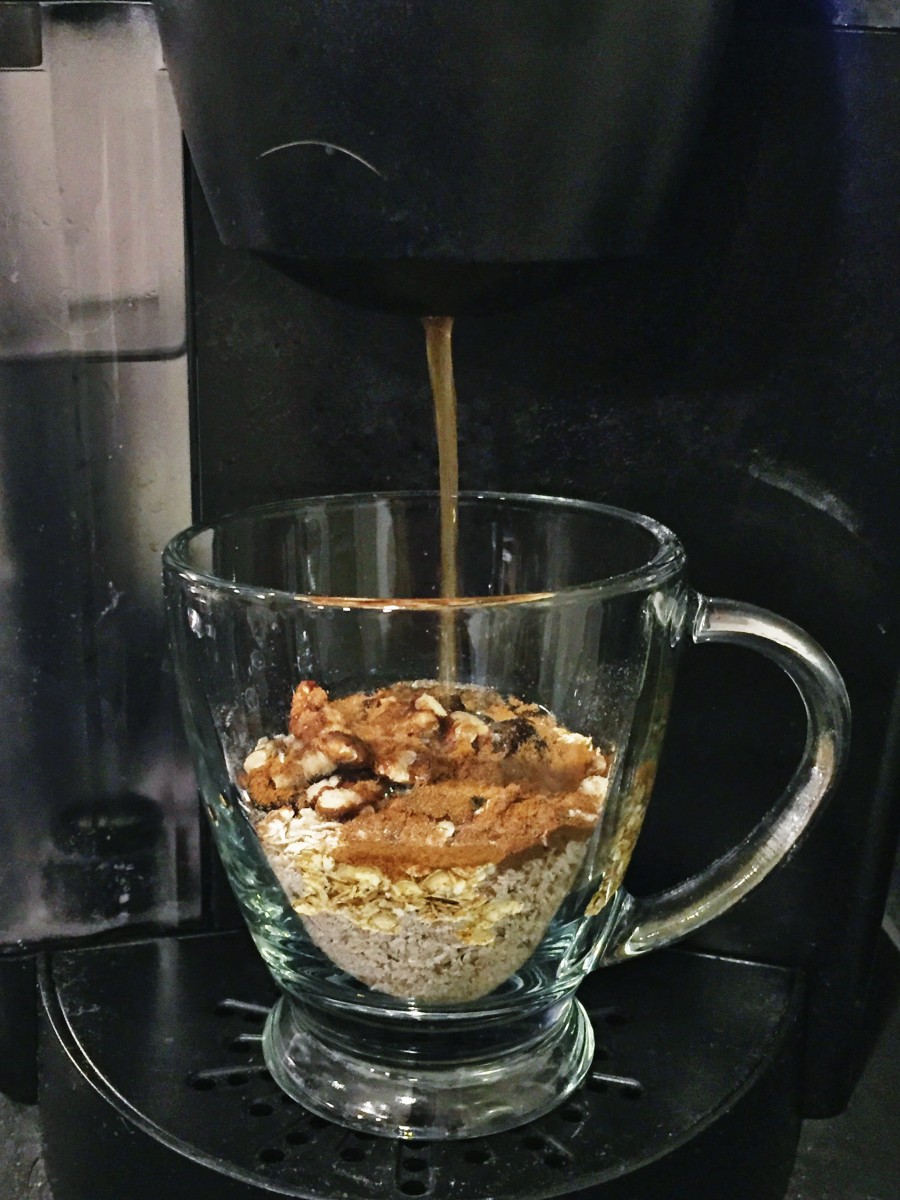 2. Pressing the start button on the Keurig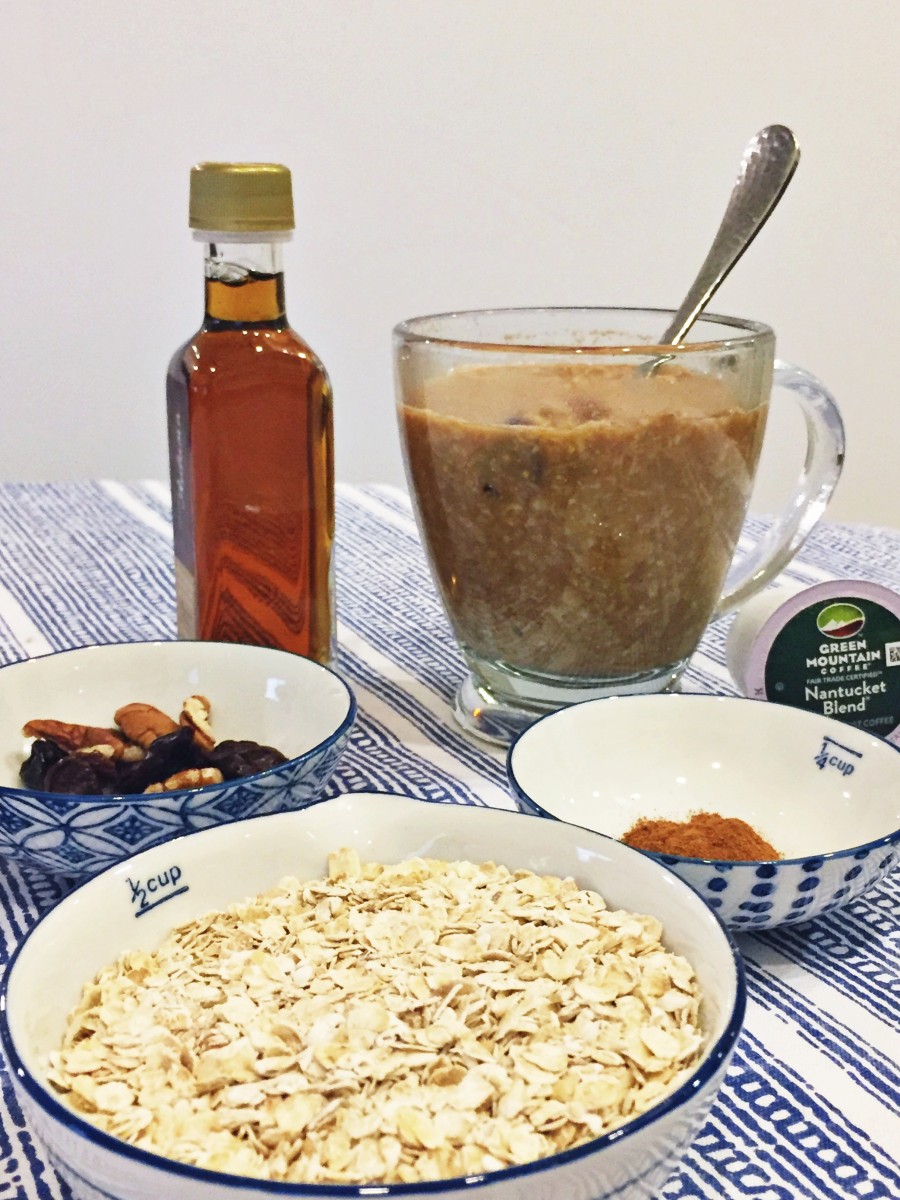 3. Stirring the ingredients together and letting it thicken for three minutes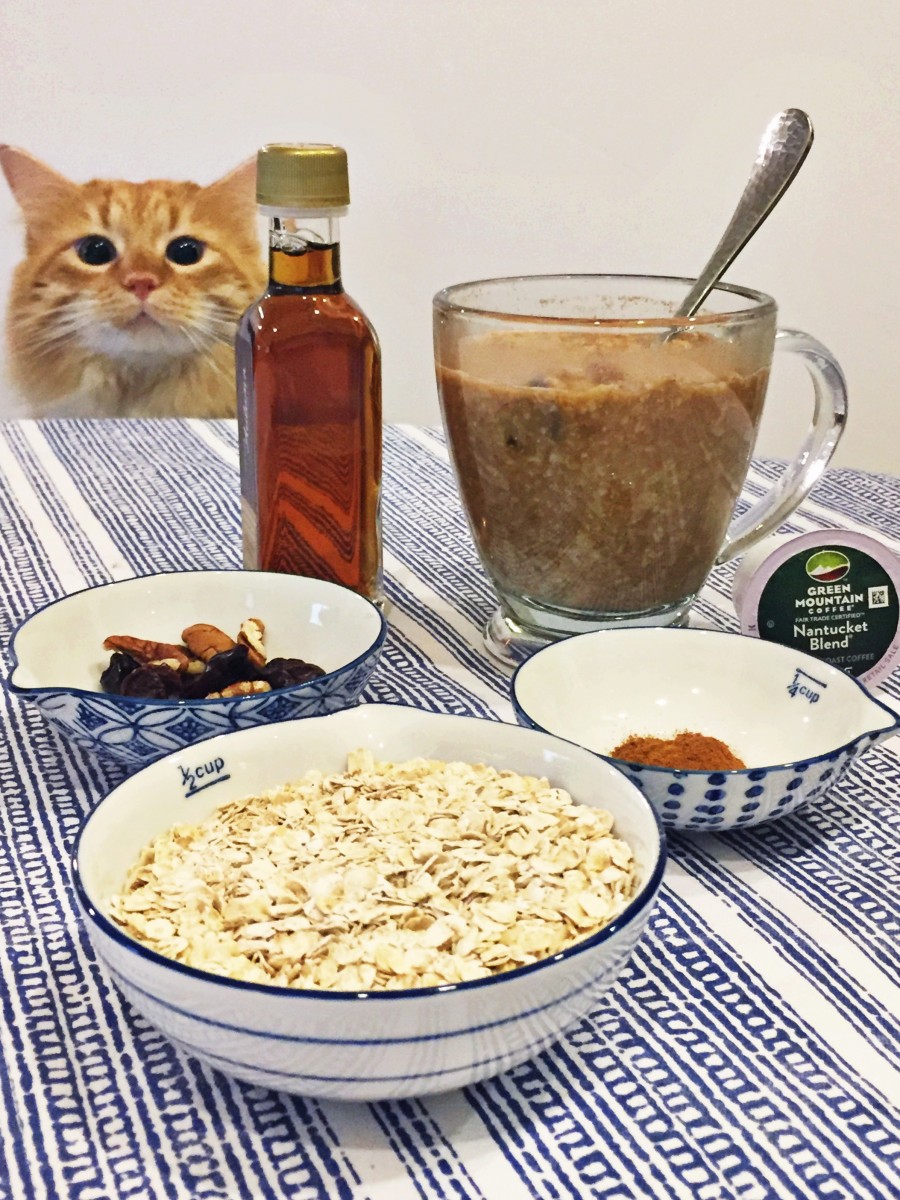 Be warned that in this three minute period the delicious smells of your oatmeal may attract unwanted attention. Guard your coffee oatmeal, it's too good to share. 😀
Questions of the Day: Are you an oatmeal fan? What's your favorite go-to breakfast food? Does coffee in oats sound good to you? Have you shopped at a Baker's?
Connect with me on Instagram, Twitter, or Facebook to continue the conversation! And please SHARE with someone who you think would enjoy this post!
Thanks to Baker's for sponsoring this post!
SaveSave