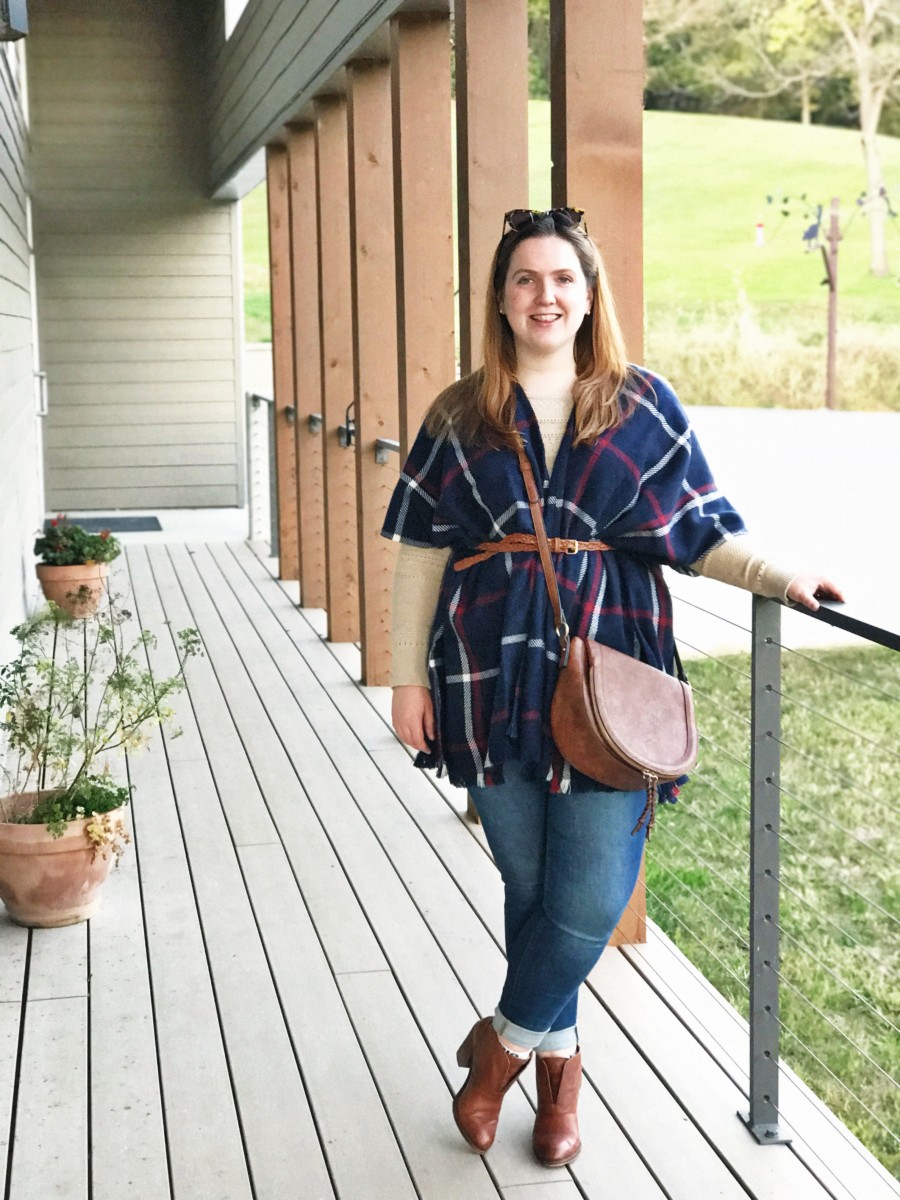 Cape | Sweater | Jeans | Boots | Belt | Bag | Sunglasses
Today I'm sharing a look I wore on a fall foliage tour through Iowa last month. I only snapped a quick picture but I wanted to share it because of how in love I am with this poncho. It's easy to wear and goes with virtually everything. Bonus: it's now 40% off!
I never used to be a poncho fan but I've been really coming around to them lately. They're a great way to bulk up an outfit as it gets cold and play around with the color and texture in your look. They also pair fabulously with boots. This pair is less than $80 and looks good with absolutely everything. I'm seriously debating buying the black version as well.
Questions of the Day: Are you a fan of ponchos?