It's that time of year again! It's time for Lilly Pulitzer's After Party Sale. It's the three days of insane prices on some of the cutest fashions. While Lilly Pulitzer is known for their summer looks, they have a ton of sale items that are perfect for fall. And the prices are ridiculous. We're talking $128 sweaters for $39 kind of deals.
Opening day of the Lilly Pulitzer sale is a mad house. You're talking hours-long lines just to even access the website and having to worry about items in your cart selling out while you're still shopping. I much prefer to shop day two of the sale, which is today! While some of the most popular items are sold out, there's still an incredible selection with lots of sizes available.
Below are my top 16 picks for pieces you can wear well into fall. All have a wide variety of sizes left, and quite a few color options. Heads up though,  sizes and availability do start to dwindle towards the end of day two, so make sure to shop fast!
Lilly Pulitzer Fall Sale Picks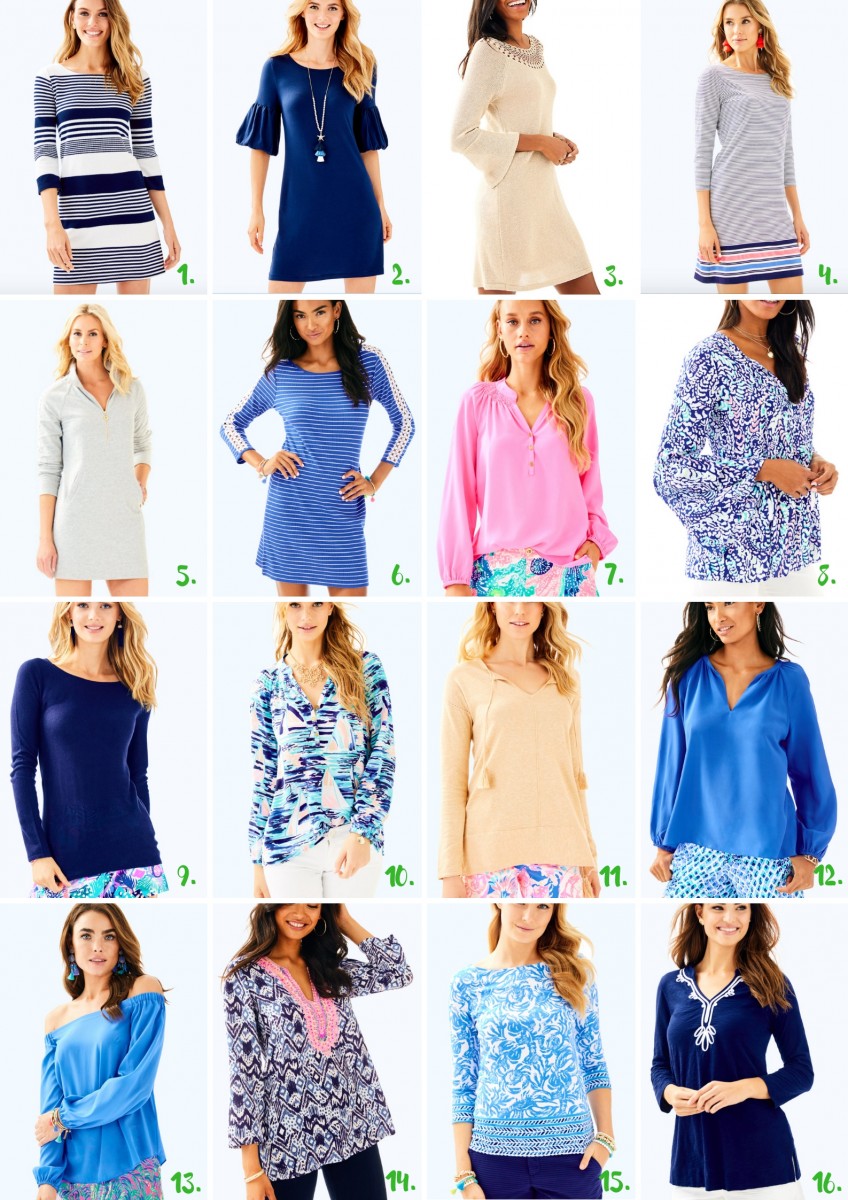 1 | 2 | 3 | 4 | 5 | 6 | 7 | 8 | 9 | 10 | 11 | 12 | 13| 14 | 15 | 16
Questions of the Day: Are you shopping the Lilly Pulitzer sale? What did you buy?