Life in Omaha has been pretty great lately. I feel like I always talk about how much cool stuff there is to do in this city, but I thought it would be fun to show you what I've been up to in just  the past week. Hopefully it will entice all my out of town readers to come visit Omaha. And then we can grab coffee and I can hear about all the fun cities I need to visit. 😀
Blue Man Group is coming to Omaha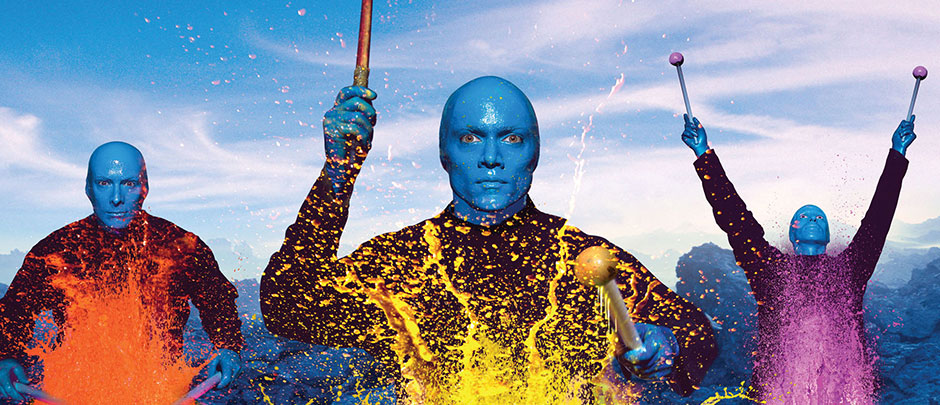 I found out yesterday that Blue Man Group is coming to Omaha Performing Arts this  month and that Josh and I are invited to see them. Ahhh. I have heard such great things about Blue Man Group. They're a staple in Vegas and are known for turning their shows into one big giant party.
Here's a preview of all the fun that is to come. They're putting on four shows at the Orpheum Theater in downtown Omaha.  They are Friday, October 24, 8:00 p.m. (<— the one I'll be at); Saturday, October 25 at 2:00 p.m. and 8:00 p.m. and Sunday, October 26 at 1:30 p.m. Tickets run from $35-$85 and can be purchased online at Ticket Omaha. Josh and I are so pumped for the show. Hopefully I'll see some familiar faces in the audience!
Whole Foods Cheese Night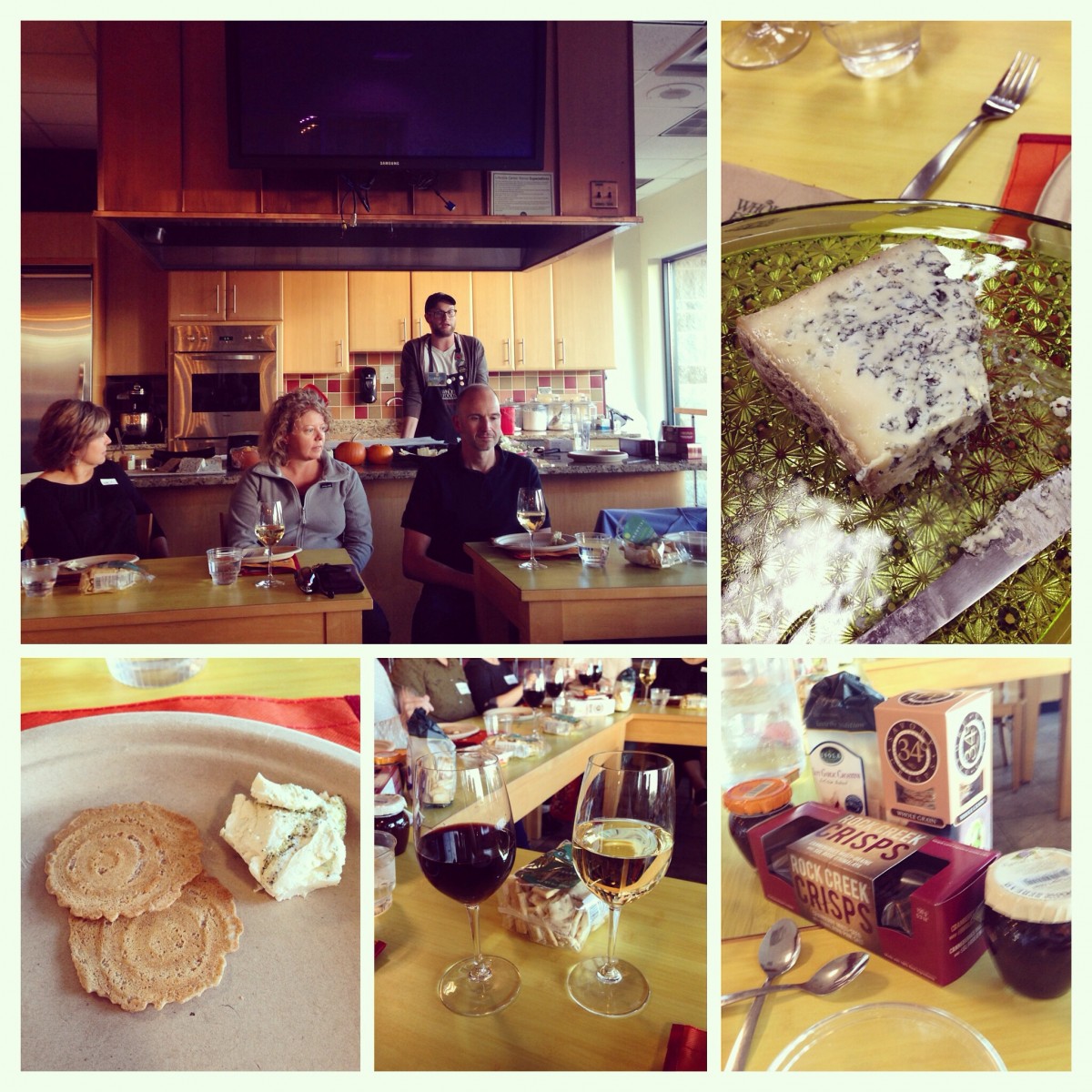 I don't know if all Whole Foods do this but the Omaha Whole Foods puts on a free monthly cheese class. I know, they're basically the bomb dot com. Spaces are limited so you have to pre-register at customer service to guarantee a spot in the class. This is the second one Josh and I have attended and we had so much fun. It's a great way to get to meet people, learn more about cheese, and eat tons of delicious food. The only thing you have to buy is wine if you want to drink it while you sample course after course of cheese. I had cheese for dinner that night. And it was wonderful.
Edible Omaha Fall Launch Party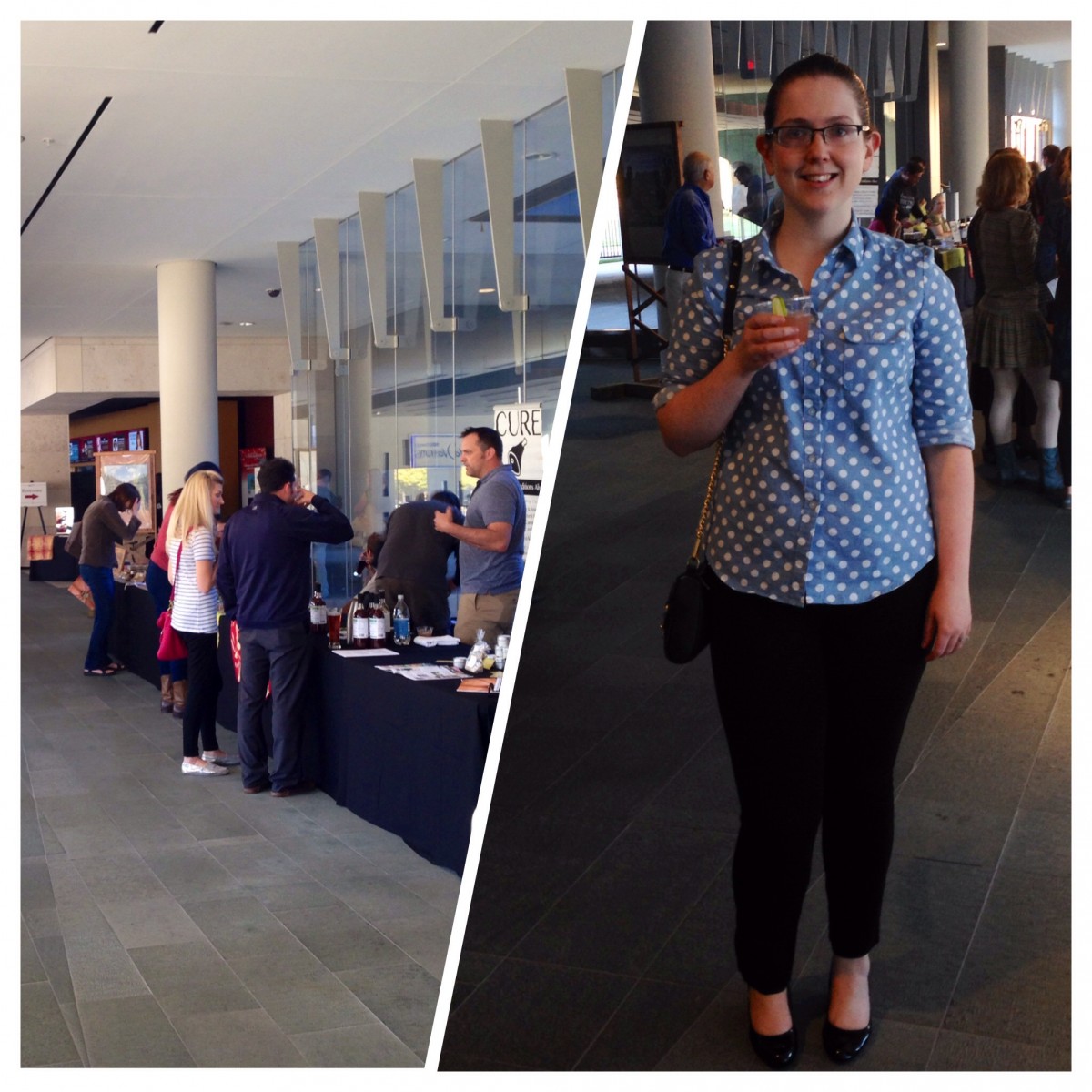 I love Edible magazines and look forward to every new edition of Edible Omaha. (Josh and I pick one up while we're at Whole Foods to flip through while we eat our hotbar lunch on Saturdays.) It's a great way to learn about the local food community, find out about fun events going on, and get some great recipe ideas. They had a launch party for their fall publication at the Holland Center last night. It was free and open to the public. I heard about it from Janelle and immediately texted Josh and told him we needed to stop by after work. We had a lot of fun learning more about local businesses and found out about a cool speakeasy in Lincoln we need to visit.
YAP Art Class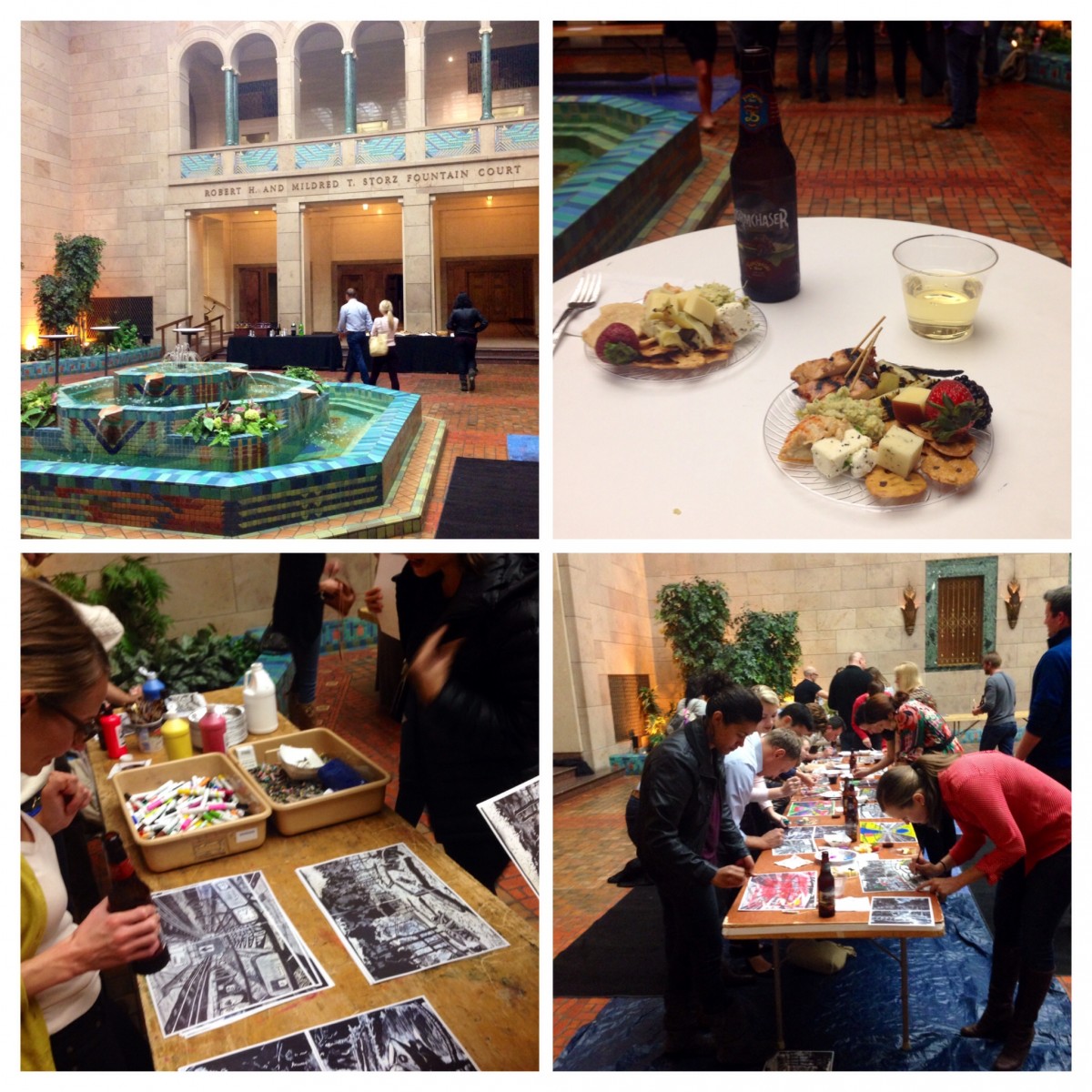 Josh and I are members of the Joslyn Art Museum's Young Art Patrons group. Joining it was without a doubt one of the best things we've done since moving to Omaha. Yesterday they offered a free art class to members led by Watie White. He is an artist that is a transplant to Omaha just like us. Unlike us, he is an incredibly talented artist that is doing phenomenal things in the community. It was great to hear him talk about his work and then get to paint on it!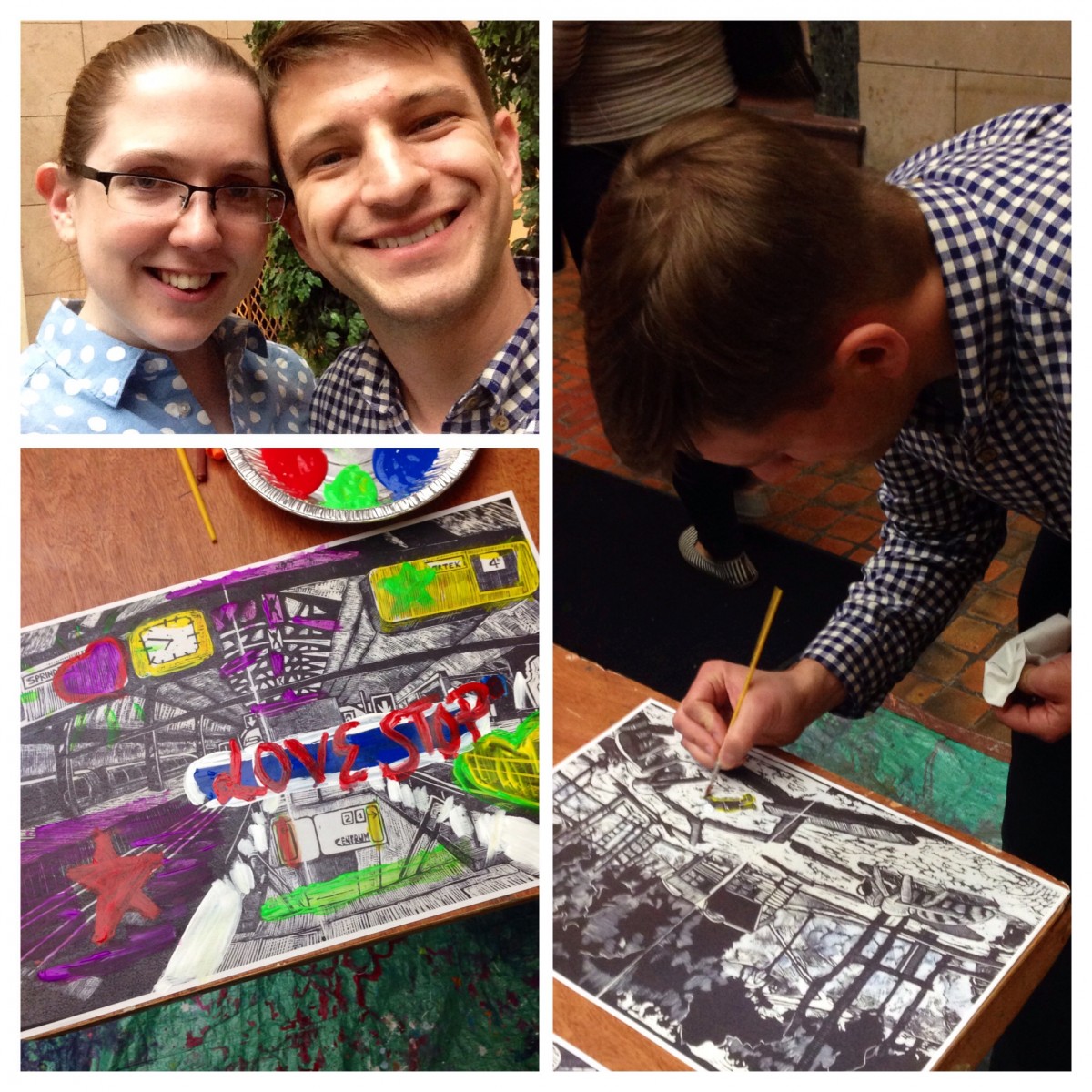 He told us to go to town and be wild and crazy with our modifications. I am not artistically gifted but I had a lot of fun trying! Josh got a camp scene picture and had fun putting baseball hats on all the bugs. 😀 The night was made even more fun by the fact the wine served reached my stomach before the food did, leading to me being very chatty with other attendees and not writing this blog post last night like I intended. I'm thinking about applying for a committee position with the Young Art Patrons, so hopefully I didn't say anything too embarrassing. 😉
Questions of the Day: Have you seen Blue Man Group perform? Was it as fantastic as I'm imagining it to be? Does your city have an Edible magazine? Am I convincing you to visit Omaha? 😀