We are less than a week out from Christmas you guys! Every year I feel like we start celebrating Chritmas earlier and earlier and every year I feel like it's not enough time. It truly is the most magical time of year with so much to see and do and celebrate.
If you still have buying Christmas gifts for your guy on your to do list, fear not. Thanks to the magic of Amazon Prime two-day shipping you can still get presents he's sure to love shipped your way in time for Christmas. (With no extra fee!) Here are some of Josh's favorite items that I've gifted him over the years. And others that may be finding their way under the Christmas tree this year. 😉
Holiday Gift Guide: For Him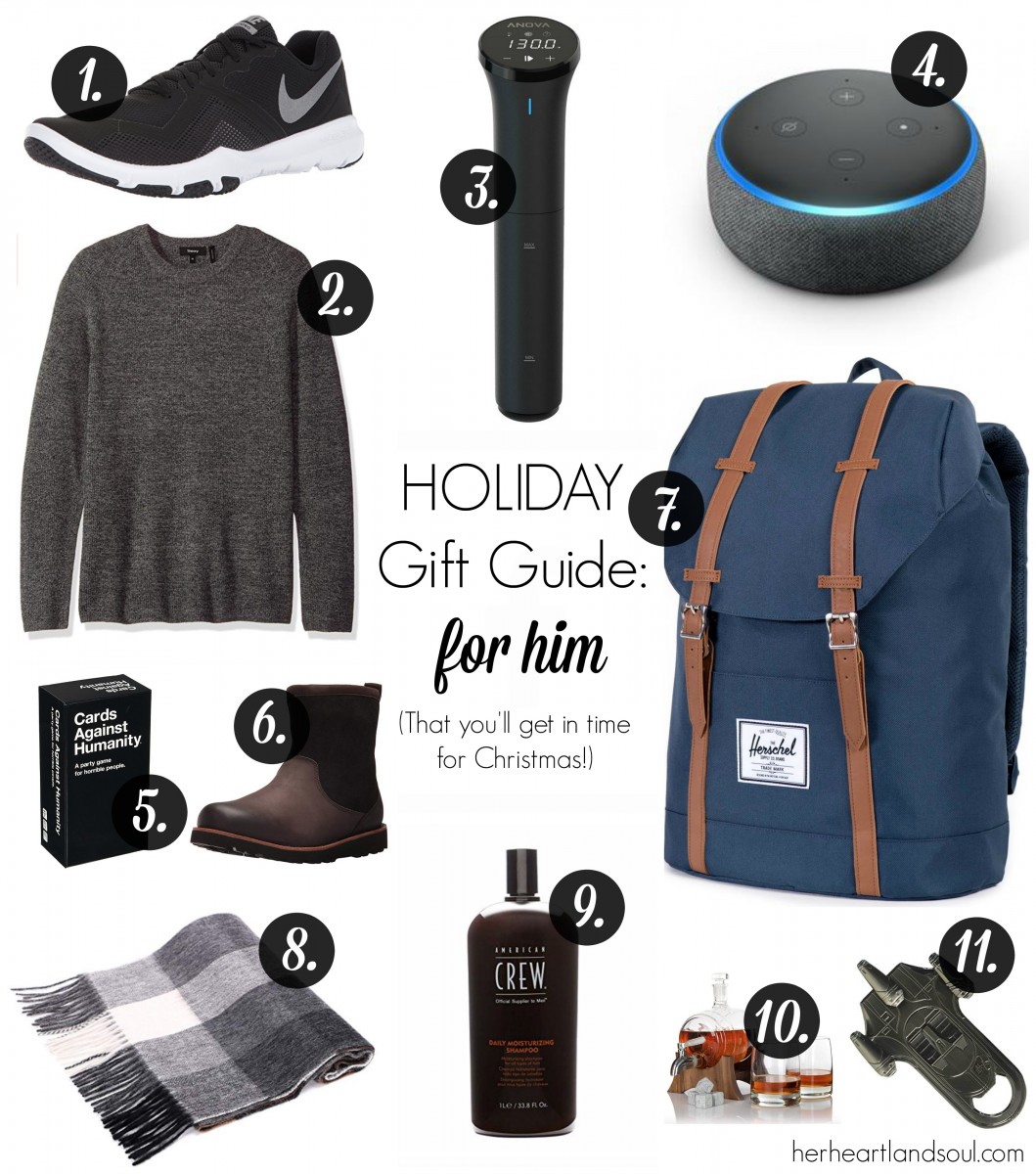 1 | 2 | 3 | 4 | 5 | 6 | 7 | 8 | 9 | 10 | 11
Questions of the Day: What are you gifting your guy this year? Do any of these items catch your eye?