The holiday season is right around the corner you guys!  This year, just like in years past, I'll be putting together gift guides to help you shop for your family, friends, or even just yourself. The selection and sales offered this time of year can't be beat.
Make sure to check back each week as we count down to Christmas and Hanukkah for my latest gift guides. And feel free to reach out to me directly if you're looking for something in particular! I love a good shopping challenge.
Gift Guide: Sleeping Beauties
Today's gift guide is for the sleeping beauties in your life. The ones who prioritize their beauty sleep and are happiest when they're cozy, comfy, and well-rested. Aren't we all?
Here are some of my very favorite sleep essentials. Highlights include: the absolute softest pajamas, adorable slippers that look like they cost way more than $20, my current favorite candle scent, and the $10 eye mask I wear every night. Also, if you're in need of a chunky throw blanket, ridiculously plush pillows, or a new mug to add to your collection, this is the gift guide for you!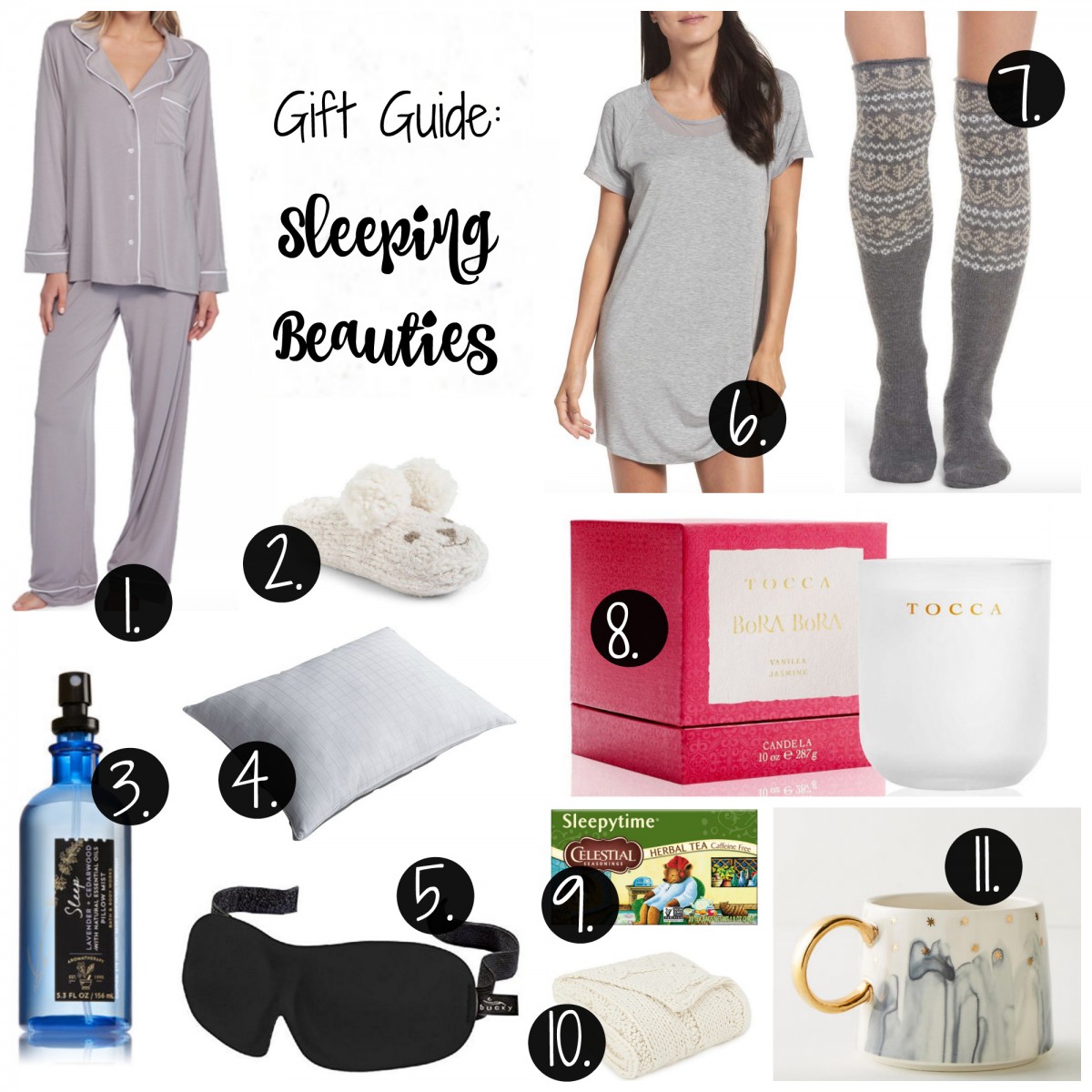 1 | 2 | 3 | 4 | 5 | 6 | 7 | 8 | 9 | 10 | 11
Questions of the Day: Have you started your holiday shopping yet? Are you shopping for a sleeping beauty this year? (Or are you one yourself?)