This shop has been compensated by Collective Bias, Inc. and its advertiser. All opinions are mine alone. #GameTimeGrub #CollectiveBias
Last weekend Josh and I wanted to have a relaxing night in and watch his school basketball team play on TV. They're nowhere near as good as they were last year, but it's still fun to cheer on our Omaha team.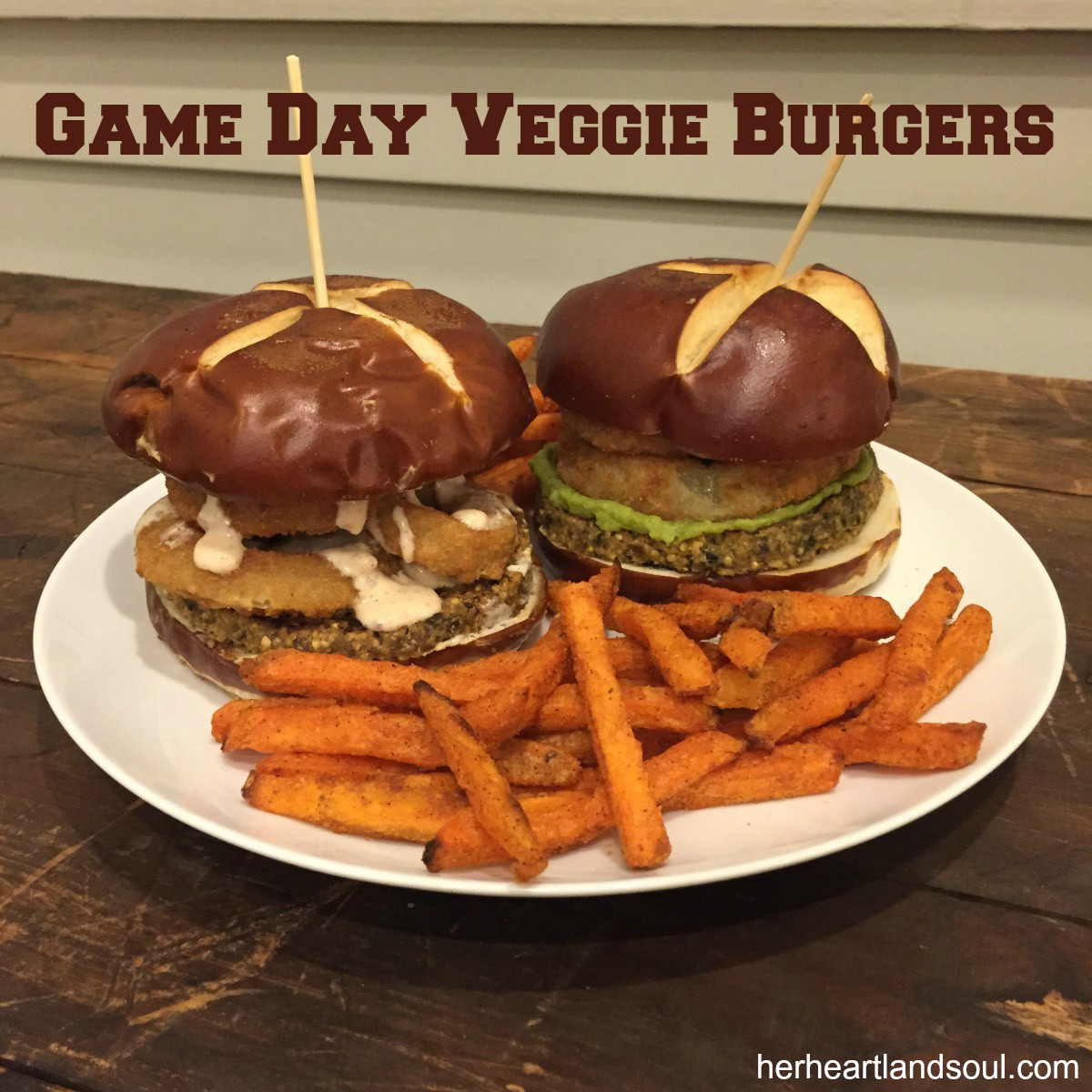 We decided to go all out and make some game day veggie burgers. It didn't bring our team luck as it was a miserable game, but let's just gloss over that part. 😉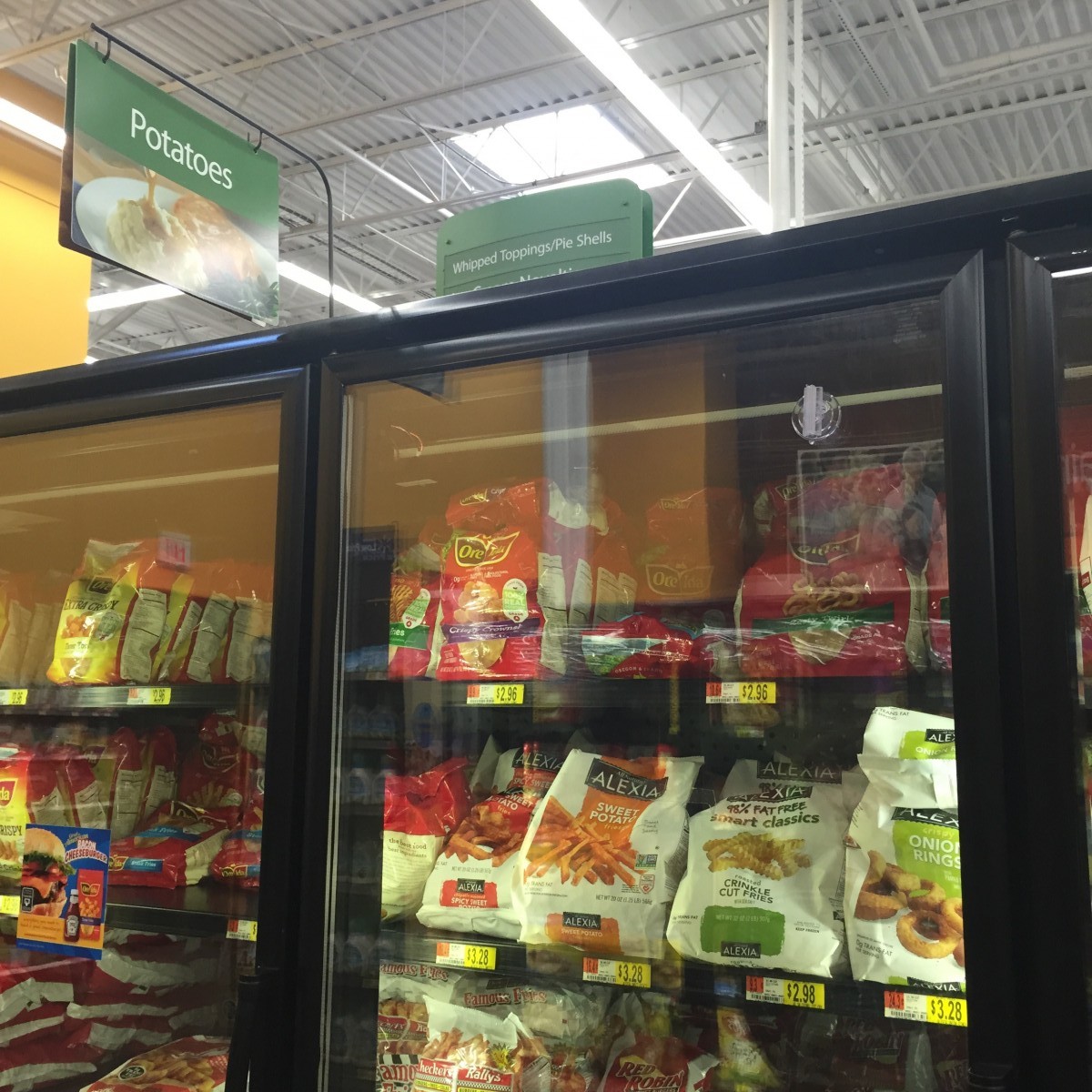 We started off by swinging by Walmart to pick up some Alexia spicy sweet potato fries and onion rings. We also picked up some wood skewers for the burgers and a bottle of $3 moscato to try. I definitely recommend the skewers but suggest skipping the cheap moscato. It was so terrible we had to throw it out.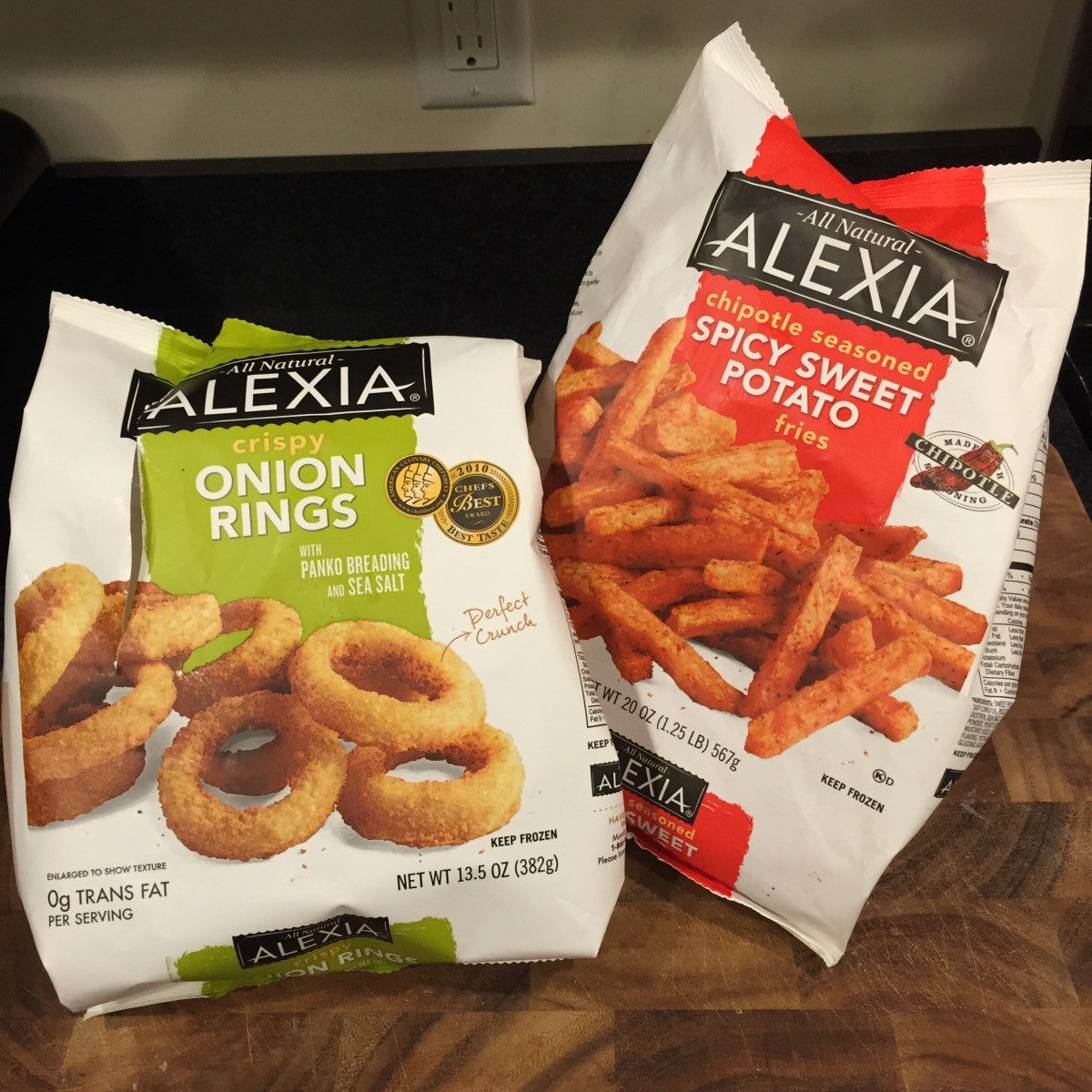 Back to the yummy stuff! I love Alexia. Their products are tasty and easy to make. If you haven't tried the spicy sweet potato fries, I highly recommend them. I don't usually like spicy foods, but I love these. They just have a great flavor to them.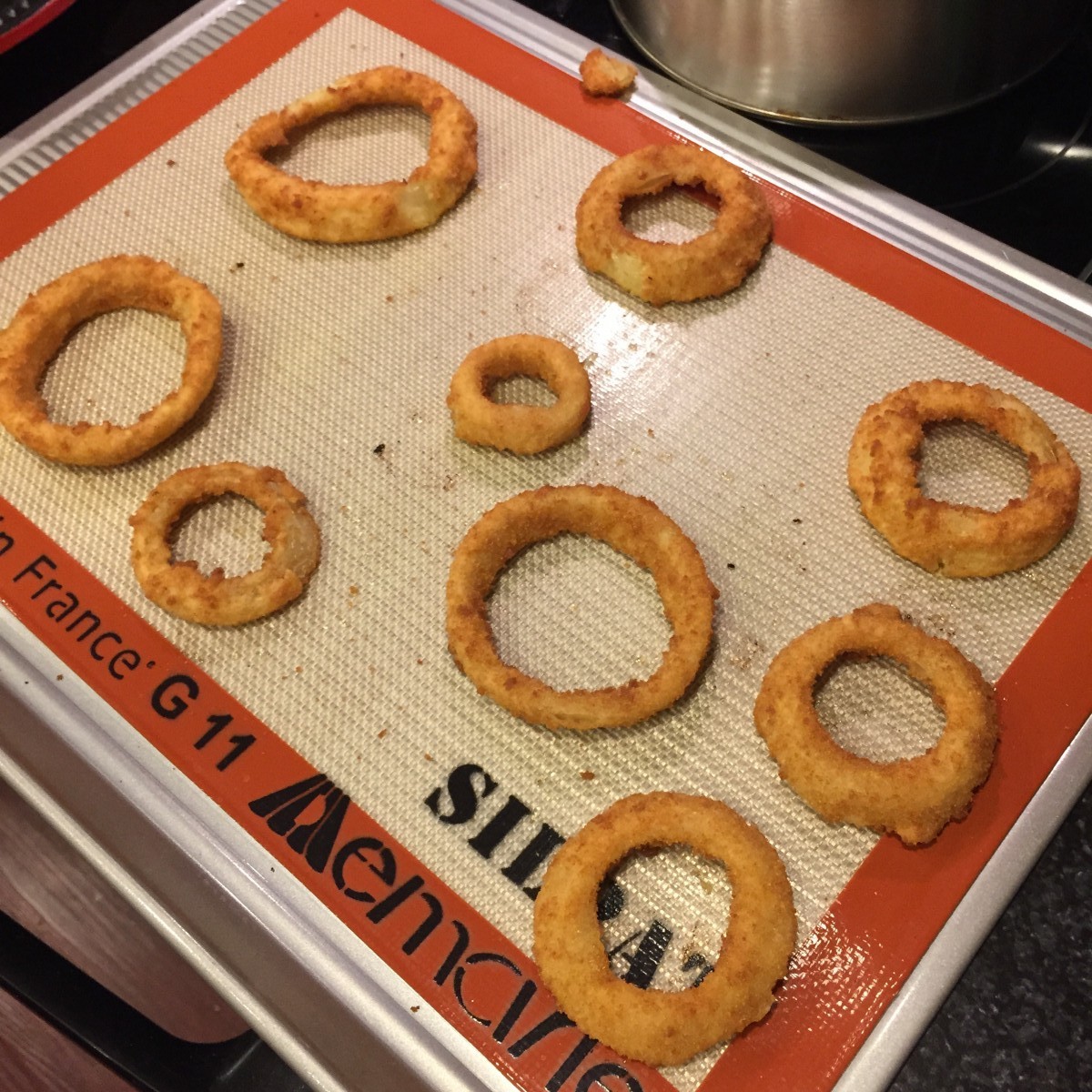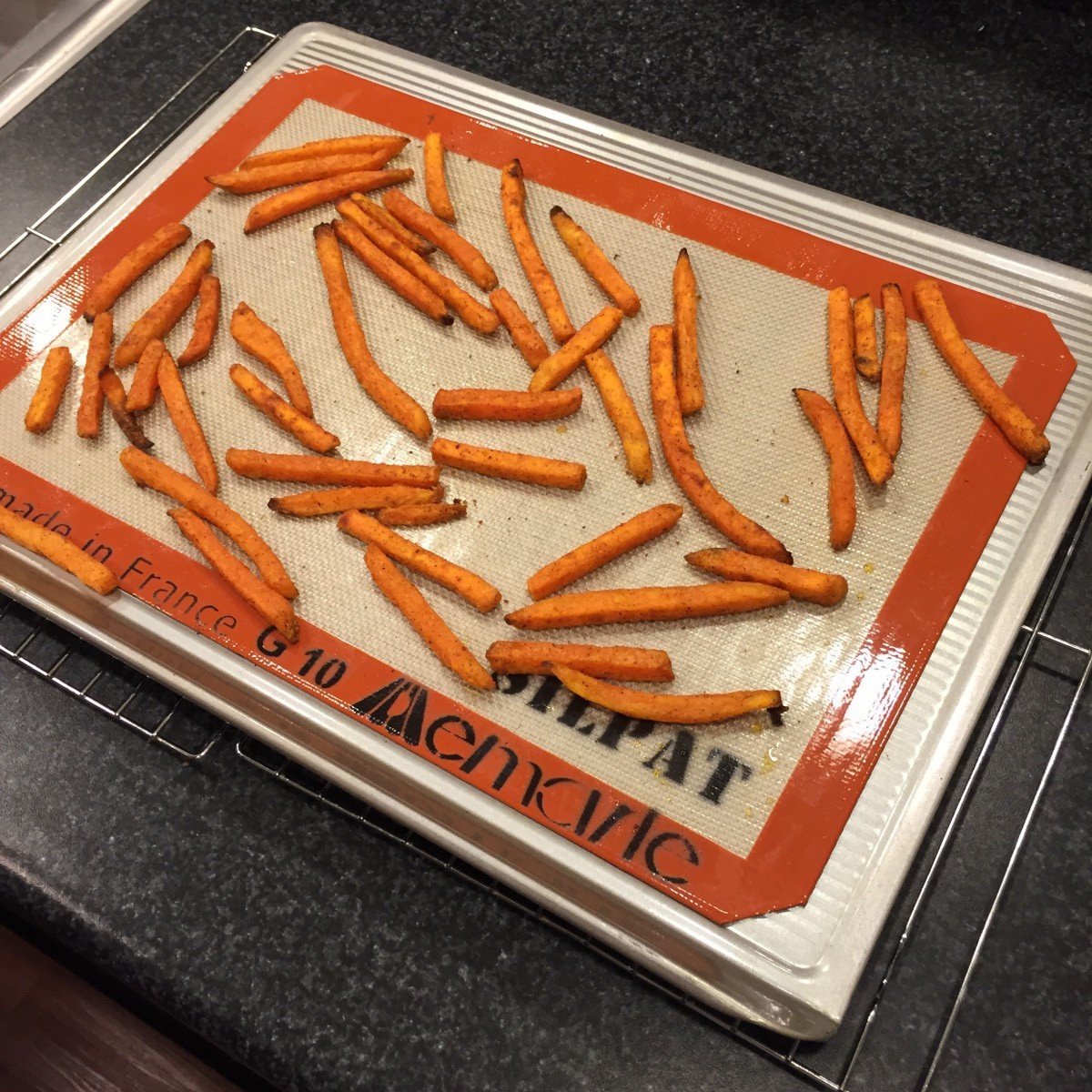 Both our oven rings and sweet potato fries went into the oven to cook.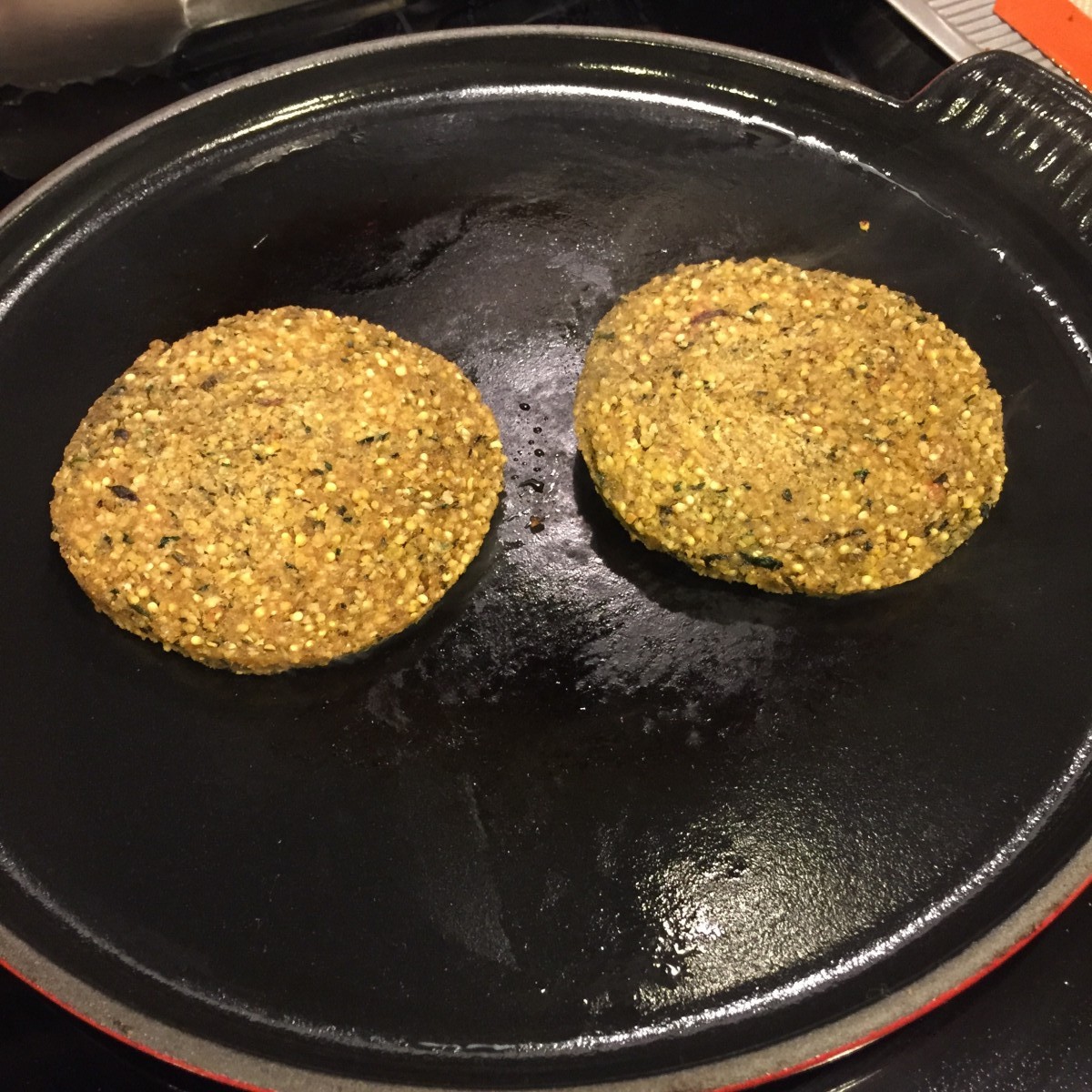 Meanwhile, we grilled up our veggie burgers on the stove. You could get fancy and make your veggie burger from scratch, but we were feeling fancy enough with the special buns and onion ring toppings.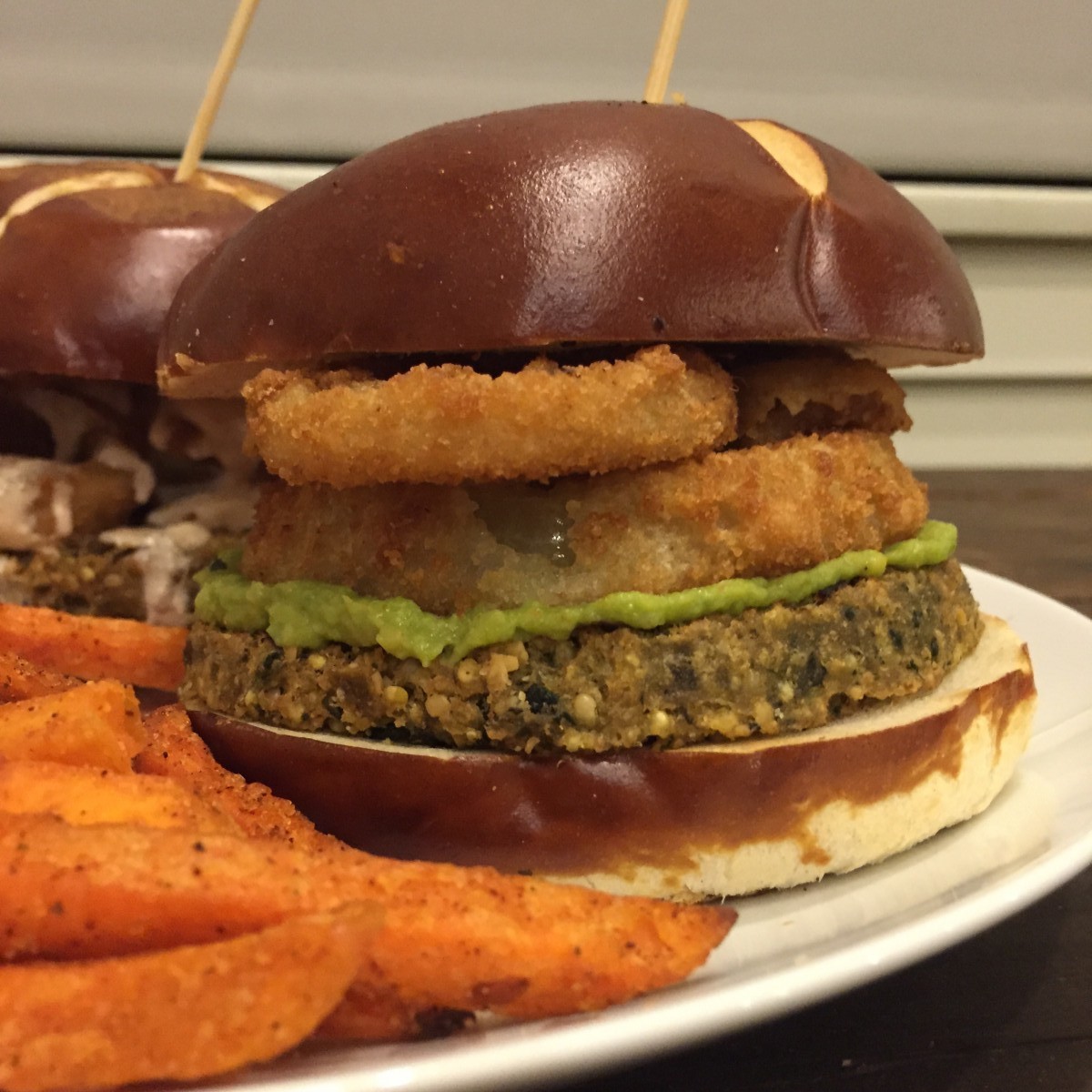 I topped my burger with onion rings and guacamole. I love how guacamole tastes on a pretzel bun.
Josh whipped up a special sauce for his burger using fat free yogurt, smoked paprika, salt, pepper, garlic powder, and a dash of habanero hot sauce. It was really good and went perfectly with the crunchy onion rings.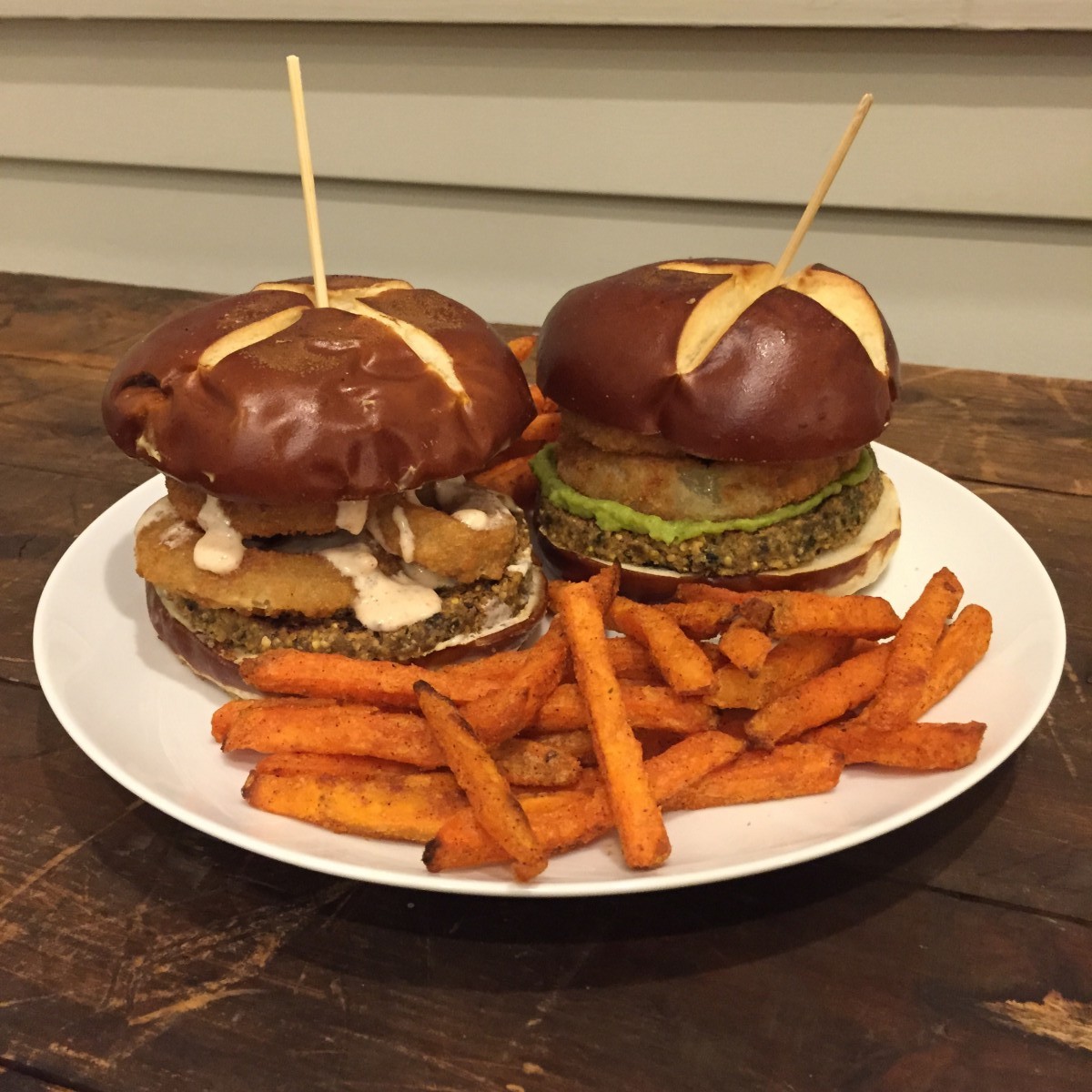 Our burgers were so delicious and so simple to make. It was the perfect game time grub. Heck, you don't even need a game to watch to enjoy this with. I'm almost wishing we skipped ours.
When the plays got too painful we played with our food. I loved this little video we put together. I have yet to meet an unhappy sweet potato.
Questions of the Day: Are you a fan of sweet potatoes? What's your favorite way to eat an onion ring? Do you like Alexia foods?