Happy Friday guys! Who's excited for the weekend? Josh and I have so many fun plans and I can't wait to get started on them! Here's what I'm loving this week:
1. Josh and I went to see Imagine Dragons yesterday and had such an awesome time. They know how to put on a show! A singer named Halsey was the warm-up to the warm-up and while we had never heard of her before, Josh and I are now HUGE fans. Like, I can't wait until August so I can buy her album and play it on repeat in my car. You guys have to listen to this video. It's her singing one of her songs live in one take and it's phenomenal. Another great song of hers is Hold Me Down. I also love Castle, but there is no good recording to share that doesn't have people screaming like crazy in the background.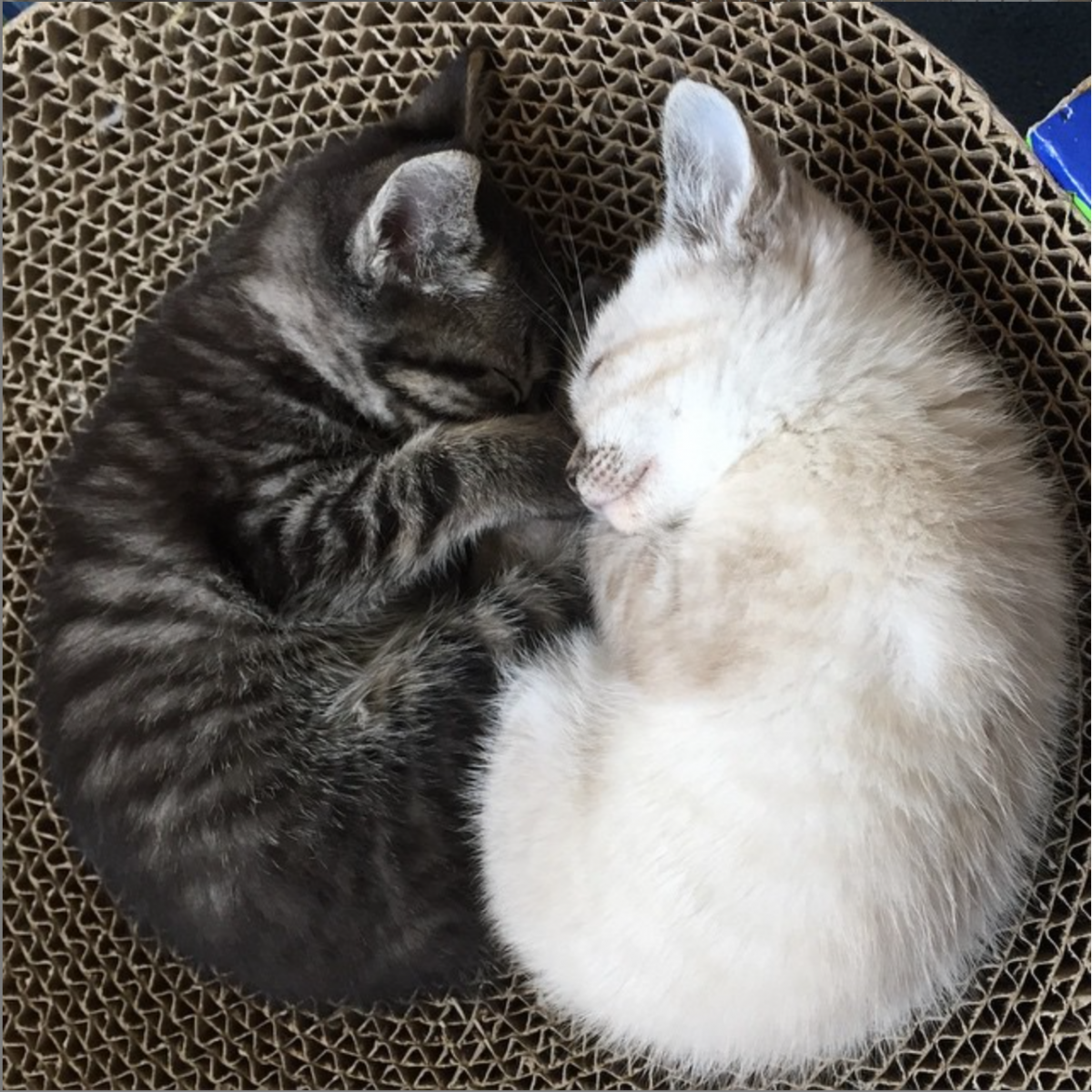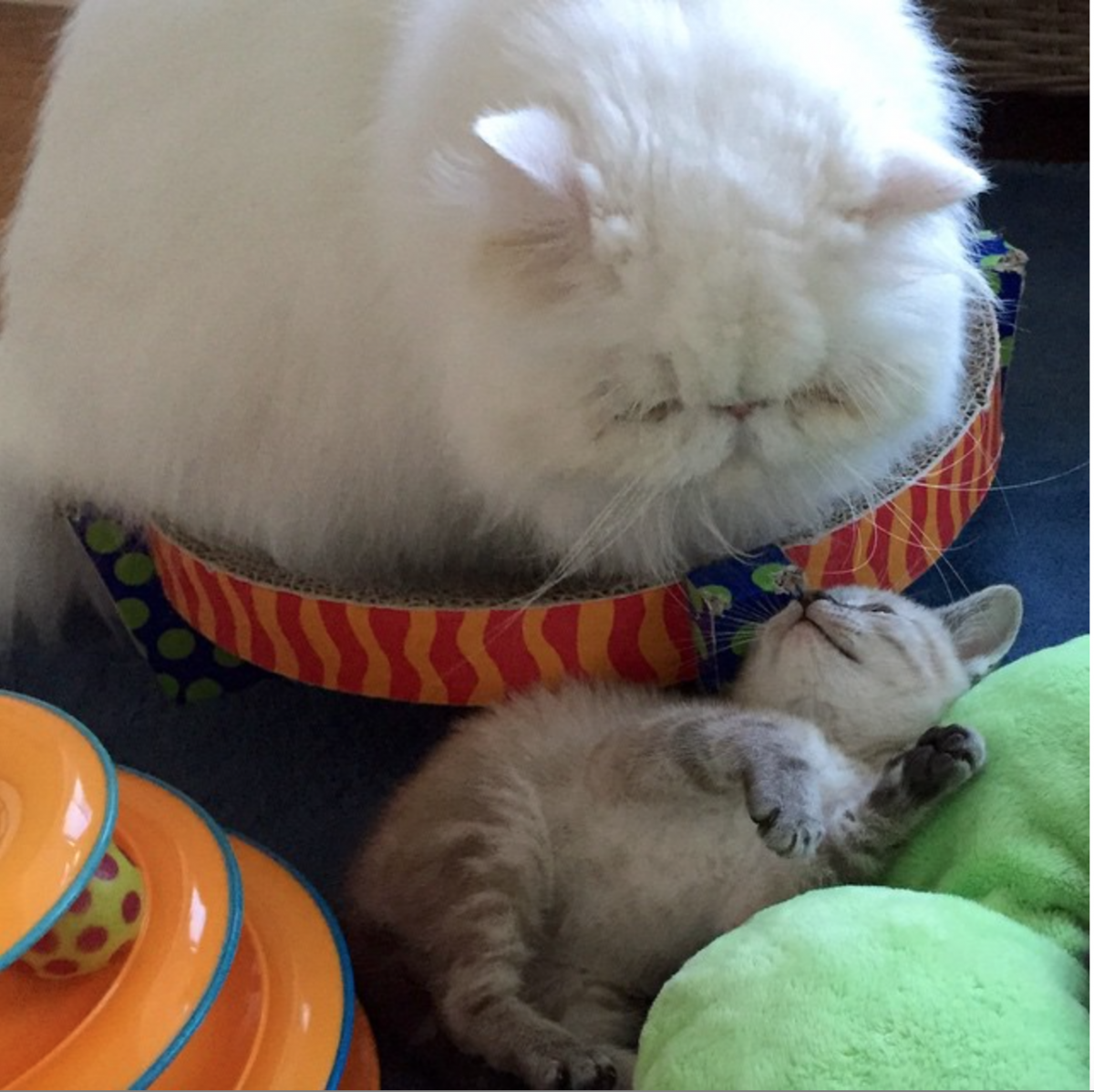 2. If you're ever in need of some kitty cuteness, check out Beth Stern on Instagram. She fosters kitties and takes the absolute sweetest photos of them. Her own cats Yoda, Chunk, and Bella appear in a lot of the photos, too. I think doing this with puppies would be my dream job. (As much as I love cats, I'm actually severely allergic to most of them. By some miracle Punkin doesn't bother my allergies.)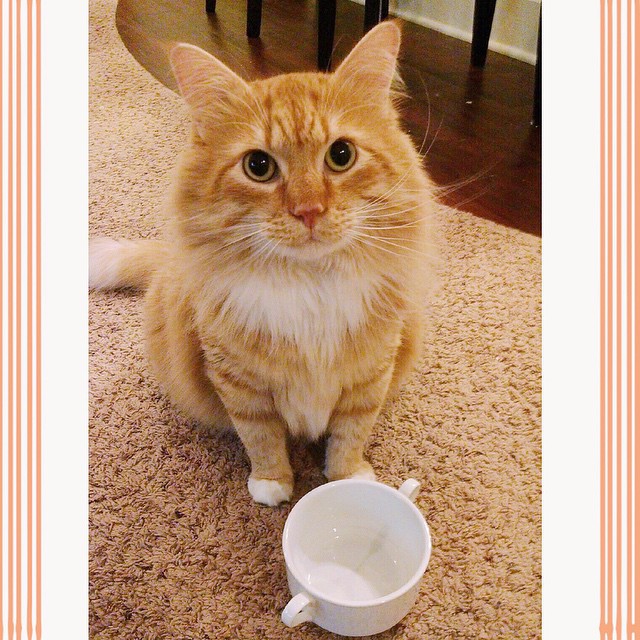 Thank goodness because I don't know what I would do without this sweet face in my life!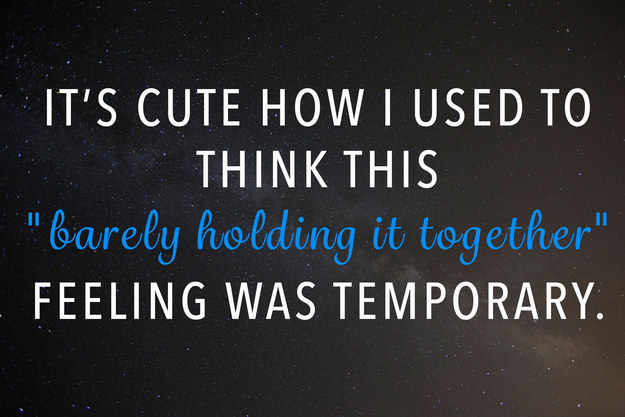 3. Anna Kendrick's tweets made into motivational posters. I love these almost as much as I love her.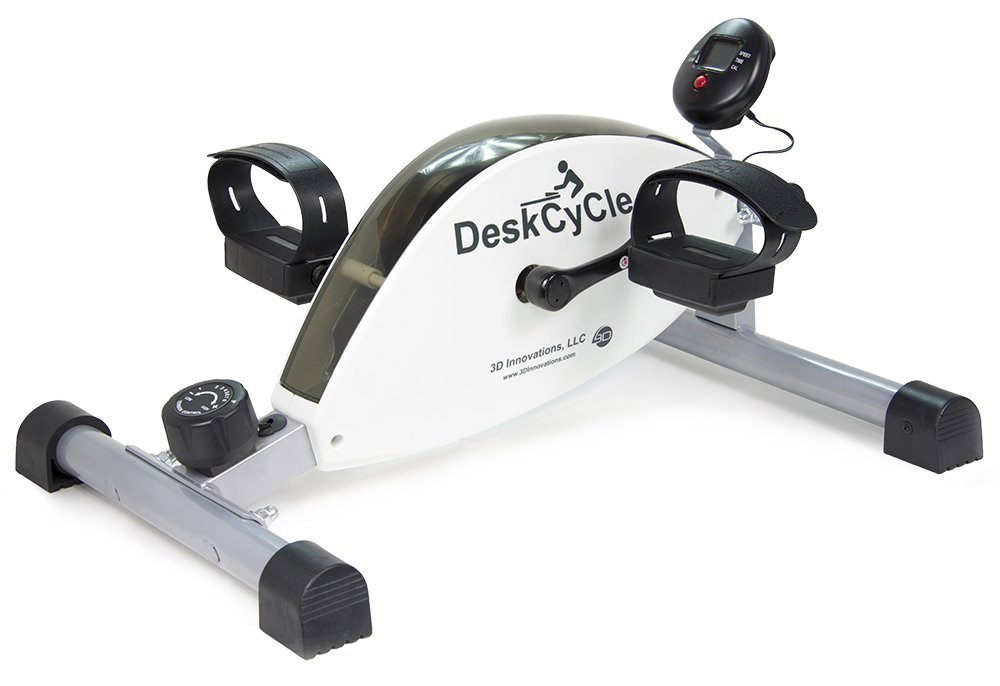 4. A few weeks ago I got an email from Desk Cycle asking if they could send me their desk exercise bike to try out. I said sure, since I absolutely hate sitting and being inactive for eight hours a day. It just feels so unnatural to me, which is saying something since I'm a pretty lazy person.
When I first got it I was amazed at how solidly built it is. This thing is made from quality materials. It's designed to fit right under your desk and has eight different resistance levels. The first level requires no effort while the eighth level feels like you're pedaling through drying concrete. You can pedal backward and forward which is pretty fun. I've biked in heels, wedges, flip flops, and in flats, and found them all to be incredibly comfortable and easy to do. I like to ride on level three at work. It has just enough resistance without requiring concentration.
The thing that surprised me the most about Desk Cycle? It's silent! I love that I can be biking away in the office without bothering my coworkers. (If you follow me on Snapchat, @erin.fairchild, you've seen me do this!) The Desk Cycle has made the rounds in my office as everyone wanted to try it for themselves. It's so fun and such a great way to get some extra movement in my day!
I was honestly a little skeptical of this before I tried it for myself. Since getting to try it I've become a huge fan that is now recommending it to everyone. I have been using it every day for weeks. I don't bike continuously all day, but I bike for 30 minutes here and there throughout the day. It feels great to stretch my legs!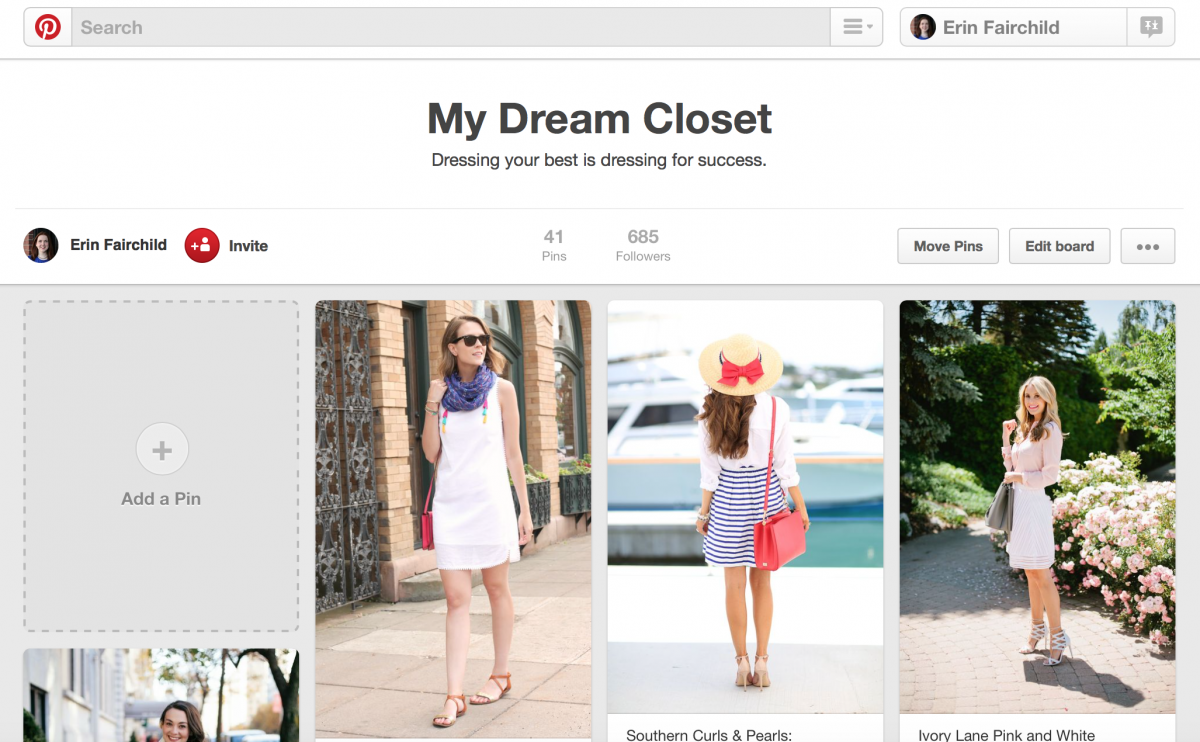 5. When I was planning my wedding I was on Pinterest every day. Since then I really haven't really spent much time on the site. I've been working on stepping up my Pinterest game lately and have been finding myself falling in love with Pinterest all over again. The things I'm loving it most for now that I'm not looking up wedding DIY are quotes, food, and fashion. There's basically a billion blog closets I want to raid. So many pretty outfits!
Questions of the Day: What do you use Pinterest for? Have you heard of Halsey before? Would you use a Desk Cycle at work? What are you loving this week?
I'm linking up with Heather today!
P.S. See you tomorrow for a new Saturday Shares!